Investing in Girls and Women's Empowerment in and Beyond the Sahel
The World Bank Board of Directors today approved $376 million in additional International Development Association (IDA)* financing to build human capital and improve human development outcomes in Africa. This is the fourth additional financing to the Sahel Women Empowerment and Demographic Dividend project (SWEDD), a significant regional initiative developed in response to a call for action by the Presidents of Niger, Burkina Faso, Chad, Côte d'Ivoire, Mali and Mauritania in 2014. The newly approved expansion brings the total World Bank investment toward the SWEDD to $680 million, with an additional EUR 10 million invested in parallel financing by the Agence Française de Développement (AFD) in Mali.
SWEDD 2 will scale-up activities underway in Chad, Côte d'Ivoire, Mali and Mauritania and expand into two new countries, Cameroon (US$ 75 million) and Guinea ($60 million).
"Cameroon's vision for 2035 emphasizes how healthy and well-educated Cameroonians will achieve the country's enormous potential for shared prosperity. However, challenges faced by girls and women today, including child marriage, early and frequent pregnancies as well as early school drop-out, put girls and their future children at heightened risk of poor health outcomes, tremendous loss of educational opportunity and future earnings prospects", said Abdoulaye Seck, World Bank Country Director for Cameroon. "SWEDD 2 will serve as an instrument for empowering girls and building human capital, initially concentrating on three regions, namely the Far North, North and Adamaoua, where about 700,000 girls 10-19 years of age are vulnerable to these risks".
Overall, the SWEDD 2 will continue to invest in activities that target adolescent girls and their surrounding communities to improve life skills and sexual and reproductive health knowledge among adolescents, keep girls in school, expand economic opportunity and create an enabling environment for girls' social and economic empowerment through the nexus of statutory, religious and customary laws and norms, including through the prevention and improved response to gender based violence. Investments will also enhance last mile delivery of essential medicines, including access to contraceptives at community level and strengthen the capacity for midwives to deliver services in rural areas to women and adolescent girls.
One important aspect introduced by SWEDD 2 is the enhanced attention to strengthen legal frameworks that promote women's rights to health and education. Activities supported by the project have been identified at both national and regional level through peer consultations between parliamentarians, judges and lawyers in and beyond SWEDD countries. These include reinforcing legislation, strengthening judicial capacity and promoting knowledge and application of existing legislation in communities where harmful practices are highly prevalent.
SWEDD 2 will also support the West Africa Health Organization (WAHO) – the health arm of the Economic Community of West African States (ECOWAS)— to facilitate a regional dialogue on improved opportunities in rural areas, and to conduct regional workshops to facilitate knowledge sharing. The United Nations Population Fund (UNFPA) remains an important partner in coordinating technical advice and implementation support, including through contracting with specialized partners and in the delivery of the regional social behavior change and communications campaign.
The African Union (AU) joins the project as a new strategic partner. With membership of 55 States, the AU is the largest inter-governmental organization on the continent, providing a platform for social and economic transformation. This partnership will build AU's capacity to serve as a platform for codifying policy/legal reform, facilitate peer exchange and communicate progress on areas related to the advancement of women empowerment across the continent.
The SWEDD project is well aligned with the African Union's Agenda 2063, as well as with the national strategies of the respective beneficiary countries. It also contributes to the World Bank Group's Regional Integration and Cooperation Assistance Strategy which puts an emphasis on human capital development, with a special focus on women's economic empowerment. "The World Bank believes that there can be no sustainable economic growth without women's empowerment and sees the full participation and inclusion of girls and women as fundamental to the continent's progress," said Deborah Wetzel, World Bank Director of Regional Integration for Africa.
Impacts of COVID-19 disproportionately affect poor and vulnerable
Addressing poverty eradication on Tuesday in front of the General Assembly, UN chief António Guterres warned that the impacts of the COVID-19 pandemic are falling "disproportionately on the most vulnerable: people living in poverty, the working poor, women and children, persons with disabilities, and other marginalized groups".
The virtual high-level UN meeting was billed as the first in a series of policy dialogues on ending poverty, and also served as the official inauguration of the Alliance for Poverty Eradication, an initiative of the President of the General Assembly, Tijjani Muhammad-Bande.
In his remarks, Mr. Guterres noted that the pandemic has "laid bare" challenges –such as structural inequalities, inadequate healthcare, and the lack of universal social protection – and the heavy price societies are paying as a result.
'People-centred' recovery
Ending poverty sits at the heart of the UN's 2030 Agenda for Sustainable Development, and is the first of the Sustainable Development Goals (SDGs). Despite this, poverty and hunger, as the UN chief reminded his audience, are on the rise, following decades of progress.
Economic recovery plans should prioritize at-risk workers, such as those in the informal sector; protect micro, small and medium enterprises, including those owned by women; and involve an expansion of universal social protection, said Mr. Guterres. The Secretary-General has also proposed a rescue and recovery package equivalent to more than 10 per cent of the global economy's overall value.
The UN chief called for improved international cooperation; more support for developing countries – by providing financial assistance, and relieving or postponing foreign debt – and for economies to be steered towards inclusive and green growth.
'A blot on humanity's conscience'
Addressing the meeting, Mr. Muhammad-Bande described poverty as a "blot on humanity's conscience", which is the underlying trigger of conflict and civil strife, and "the most formidable obstacle" realizing the SDGs. Research, he said, has shown that due to the sharp decline in economic activity resulting from the pandemic, more than 850 million people now risk falling into poverty.
The Alliance for Poverty Eradication, he continued, is designed to address the poverty question from all possible angles, and serve as a forum for networking, information-sharing, and bridge-building.
Mr. Muhammad-Bande pointed out that the Alliance would be the first UN group to promote ending poverty, and will provide a major opportunity to confront the challenge, which he described as "enduring, complex and multi-sided".
Iran nuclear deal still best way to ensure peace
The UN regrets that the future of the Joint Comprehensive Plan of Action (JCPOA) is in doubt, but notwithstanding current challenges, that landmark deal is still the best way to ensure that Iran's nuclear programme proceeds along a peaceful path, the UN's top political official said on Tuesday.
Rosemary DiCarlo, Under-Secretary-General for Political and Peacebuilding Affairs, told the Security Council that the 2015 agreement – which the Council endorsed through resolution 2231 – remains crucial to the global nuclear non-proliferation architecture and to regional and international security.
"It is therefore regrettable that the future of this agreement is in doubt", she said, pointing to President Donald Trump's withdrawal from the nuclear deal in 2018, the re-imposition of US sanctions and Washington's decision not to extend waivers for oil trading with Iran.
Limits surpassed
She equally regretted that Iran, in response to the US withdrawal, has – under International Atomic Energy Agency (IAEA) monitoring – surpassed limits stipulated in the Plan of Action on uranium enrichment, its stockpiles of heavy water and low-enriched uranium, and nuclear research and development activities.
She appealed to Iran to resume full implementation of the JCPOA, and to address concerns raised by other countries regarding its actions inconsistent with restrictions set out in Annex B of resolution 2231.
Ms. DiCarlo addressed a videoconference meeting of the Council as its 15 members took up the Secretary-General's ninth report on the implementation of resolution 2231 (2015) ahead of the scheduled expiration of a UN arms embargo on Iran on 18 October.
Iran implicated in Saudi attacks
Among other things, she said that, based on technical findings, and taking into account information provided by Iran, the Secretariat assessed that cruise missiles and delta-wing drones, or parts thereof, used in attacks on Saudi Arabia in 2019 were of Iranian origin.
She also said that the Secretariat has received information from Australia, Israel and Saudi Arabia regarding the alleged transfer of arms and related material from Iran, and that it will report back to the Council, if appropriate, in due course.
"Notwithstanding the current challenges to the JCPOA, it remains the best way to ensure the exclusively peaceful nature of Iran's nuclear programme," the Under-Secretary-General said. "Its full implementation, as well as faithful adherence to resolution 2231, is also fundamental to regional stability," she said.
US calls for arms embargo extension
In the debate that followed, US Secretary of State Michael R. Pompeo – describing Iran as "the world's most heinous terrorist regime" – said that Washington's "overwhelming preference" is to work with the Council to extend that embargo that the Council put into place in 2017 through resolution 1747 (2007).
"Don't just take it from me or from the United States…From Israel to the Gulf, countries in the Middle East – who are most exposed to Iran's predations – are speaking with a single voice: Extend the arms embargo", he said.
"This Council has a responsibility to listen to them."
He warned that if the embargo is allowed to run out, Iran will be free to acquire Russian fighter jets, strengthen its submarine fleet, share new military technology with its Middle East proxies and hold a sword of Damocles over the region's economic stability.
"We've imposed arms restrictions on Tehran in various forms for 13 years, and with good reason, and to substantial effect", the Secretary of State said.
Don't give in to US 'intimidation' Iran urges
Iran's Minister for Foreign Affairs, Mohammad Javad Zarif, responded that if the Council falters, it will be a "generational setback" for multilateralism and the rule of law in the face of a US campaign of intimidation against international institutions.
Pointing to successive IAEA monitoring reports that found Iran in compliance with the Plan of Action, he said that Tehran has fulfilled all of its commitments in good faith, while Washington and its "enablers" have pressured the Secretariat into a one-sided interpretation of resolution 2231.
The international community in general, and the Council in particular, face a choice – to uphold respect for the rule of law or to return to the rule of the jungle by surrendering to the whims of an outlaw bully, he said.
He added that it is long overdue for the international community and the Council to hold the US accountable for its wrongful acts, including three wars in as many decades in the Middle East and economic terrorism against the Iranian nation.
Iran prefers constructive engagement, but it does not depend on others for its security, stability and prosperity, he said, adding that more than four decades of US pressure have failed to bring Iranians to their knees.
Israel's illegal annexation plans for Palestine, 'disastrous' for wider Middle East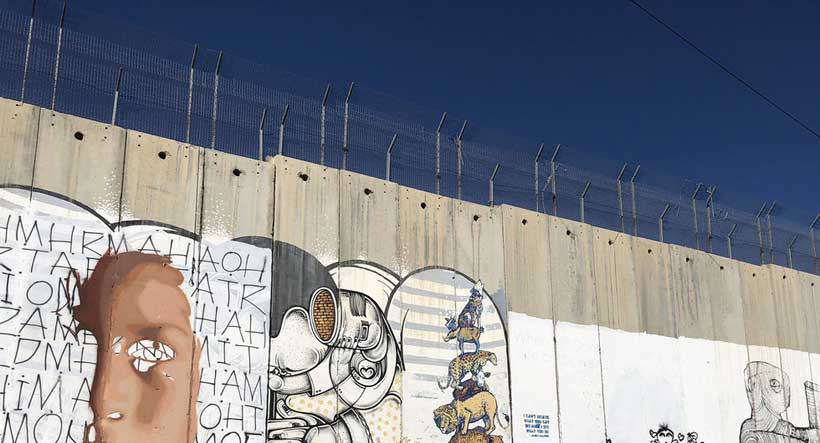 "Annexation is illegal. Period. Any annexation. Whether it is 30 per cent of the West Bank, or five per cent", Michelle Bachelet stated, adding that it would have "a disastrous impact on human rights" throughout the Middle East.
She warned that if Israel goes ahead, the "shockwaves will last for decades."
While acknowledging that the "precise consequences of annexation cannot be predicted", she upheld that they are likely to be disastrous for Palestinians, Israel itself and for the wider region.
According to news reports, Israeli Prime Minister Benjamin Netanyahu has set 1 July as the potential date to unilaterally annex parts of the occupied West Bank – as Palestinians warn of a return to resistance, even violence.
The UN rights chief cited the Secretary-General's call for Israel to abandon its annexation plans, saying that she backs that appeal "one hundred per cent."
More hardship
Noting other attempts to annex parts of the territory, Ms. Bachelet maintained that this latest move would will not only seriously damage peace efforts but may also "entrench, perpetuate and further heighten serious human rights violations, that have characterized the conflict for decades."
As population centres become enclaves, in addition to restricting movement, significant tracts of private land could be illegally expropriated or become inaccessible for Palestinians to cultivate land they legally own.
Moreover, Palestinians living within the annexed zone would experience greater difficulty accessing essential services like education and health, and humanitarian access may also be hindered.
Palestinians would come under even heavier pressure to move out of the annexed zone, and entire communities that are currently not recognized under Israel's planning regime, would be at high risk of forcible transfer, according to the UN human rights office (OHCHR).
And Palestinians outside the annexed zone risk seeing their access to natural resources cut off, their opportunity for natural growth removed and even their ability to leave and return to their own country, severely restricted.
Meanwhile, settlements, which are already a clear violation of international law, will almost certainly expand, increasing the existing friction between the two communities, OHCHR pointed out.
'Combustible mix'
Calling the situation "a highly combustible mix", Ms. Bachelet expressed deep concern that even the most minimalist form of annexation, would lead to increased violence and loss of life, "as walls are erected, security forces deployed, and the two populations brought into closer proximity."
"The existing two-tier system of law in the same territory will become embedded, with devastating impacts on the lives of Palestinians who have little or no access to legal remedy", she asserted.
The UN rights chief spelled out that under international humanitarian or human rights law, illegal annexation would not change Israel's obligations as the occupying power.
"Instead", she said, "it will grievously harm the prospect of a two-State solution, undercut the possibilities of a renewal of negotiations, and perpetuate the serious existing human rights and international humanitarian law violations we witness today".
In closing she maintained that "the shockwaves of annexation will last for decades, and will be extremely damaging to Israel, as well as to the Palestinians".
"However", concluded the High Commissioner, "there is still time to reverse this decision".