Employee health and well-being at center of Deloitte's 'Reboot' offering for business recovery
Deloitte is introducing an approach for organizations to achieve a safe, secure and productive "Reboot" of operations, including both physical and virtual workplaces, as they transition from response mode and move toward increased productivity and recovery.
Deloitte's Reboot model is employee-centric to help organizations manage between health, safety and financial concerns. Empathy and listening are at the core of Deloitte's Reboot approach for employers, designed to build confidence and trust among their employees and to give them choices to opt-in and be heard.
In a May 18, 2020, Deloitte online poll of more than 1,100 business professionals, half of respondents noted that their definition of "reboot" was either getting their workforce back onsite or enhancing the productivity of virtual work. More than 40% of these same respondents noted "safety" as their primary objective over other such priorities spanning sales delivery, operational execution and financial stability.
"In the 'next normal,' there is no silver bullet for recovery," said Jonathan Pearce, principal, Deloitte Consulting LLP and leader of Deloitte's workforce strategy practice. "Because every organization is different and the path forward will not be linear, employers need a flexible reboot approach that lets them dial components up and down at various moments along the journey. New information about public health risks and employee concerns will require employers to adjust their plans while staying the course to recovery."
Deloitte's approach evaluates each organization's distinct circumstances, ranging from macro conditions such as health, industry and regulatory mandates, to micro conditions like facilities, infrastructure and individual worker preferences and requirements. The plan then establishes phases and work scenarios for individual teams and employees, along with monitoring and safety protocols tailored to each of those scenarios.
Deloitte's Reboot catalog of tools helps companies create a personalized journey for employees as organizations navigate timing, readiness and how to reboot, and, ultimately spur recovery.
Deloitte's extensive set of assets includes a command center; data and insights; a comprehensive back-to-work platform; and regulatory and compliance applications. These resources span risk prediction and mitigation; crisis response management and recalibration; supply chain disruption sensing and intelligence; and monitoring and insights into regulatory requirements.
Three key components in Deloitte's Reboot approach that are tailored to an organization's workforce, team and individual requirements include:
Workforce Reboot Analytics: When to reopen physical sites, what functions to prioritize; workforce readiness; workplace suitability, capacity and reconfiguration; and predicting health and infection risks are among the factors employers will have to assess in the reboot phase. Deloitte's Workforce Reboot Analytics tools deliver the sensing and modeling capabilities to build a strategic plan for the workplace and recalibrate it to changing conditions.
MyPath™ to Work: A comprehensive, modular technology solution, MyPath™ to Work prepares organizations to manage new health risks to confidently reboot their workplaces. With a combination of tightly-integrated Deloitte and third-party technology and services, MyPath™ to Work is designed to enable enhanced workplace safety protocols such as screening and testing; visibility into risk factors; efficient and targeted interventions; and employee support, going well beyond standard contact tracing. MyPath™ to Work supports, engages, and empowers employees, contractors and customers throughout the reboot journey – all configured to the specific needs of each organization.
GovConnect: For government clients, Deloitte's GovConnect offers a range of capabilities – contact tracing; interactive business engagement; CRM; case management, call center infrastructure, testing strategy, PPE inventory management; disease surveillance; immunization and vaccine management; and advanced analytics – also in a modular solution. GovConnect also includes mobile capabilities to allow for integration across employers, employees, visitors, contractors and campuses.
"An organization's path to resilient recovery largely depends on how effectively it prioritizes and responds to the health and safety of its people," said Asif Dhar, M.D., principal, Deloitte Consulting LLP and chief health informatics officer. "Tools like MyPath™ to Work and GovConnect enable employers to manage health risks specific to different job requirements, physical environments and geographical locations. Further, MyPath™ to Work and GovConnect take the technical capabilities required for precision and agility and personalize them for both the individual and organization's journeys."
Why this matters
"Reboot does not assume that plans are a 'return to the way things were.' With this in mind, employers should embrace a human-centric and 'opt-in' approach whenever possible vs. one that leads with corporate mandates," said Gopi Billa, principal, Deloitte Consulting LLP, and leader of Deloitte's market sensing and scenario planning offering. "Employee health and safety are paramount to any plan to return an organization to operational effectiveness. Empowered employees reside at the heart of any return-to-work initiative."
Deloitte's pandemic response plan helps organizations prepare for a resilient recovery and incorporates a three-phased approach: Respond, Recover and Thrive. Reboot is the critical gateway between the Respond and Recover phases.
Gugu Mbatha-Raw named latest UNHCR Goodwill Ambassador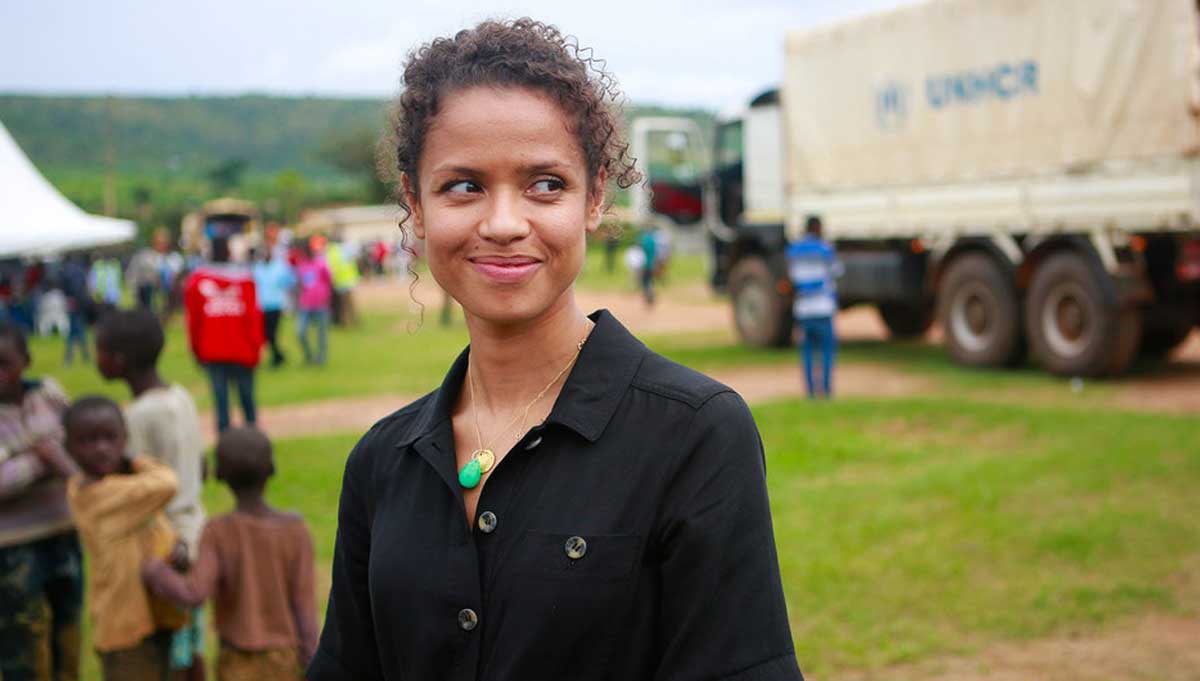 British actor Gugu Mbatha-Raw was on Wednesday appointed a global Goodwill Ambassador with the UN refugee agency, UNHCR.
Ms. Mbatha-Raw highlighted the need to support refugees during the COVID-19 pandemic.
"I'm so thankful to have the opportunity to work in support of refugees and help amplify their voices. I am always amazed by their courage and strength in the face of such seemingly insurmountable odds and it's a real honour to play a part in sharing their stories", she said.
"The Covid crisis has made us all aware of the fragility of the lives we build and the importance of doing all we can to support those who have had to leave the place they call home", she added.
"The crisis has also taught us that, in this interconnected world, we are only as strong as the most vulnerable in society. Inclusion of refugees is vital in ensuring the wellbeing of whole communities."
Advocacy and engagement
Ms. Mbatha-Raw is no stranger to UNHCR as she has been working as a High-Profile Supporter for the agency since 2018.
She has spent time in the field, including visiting Burundian and Congolese refugees in Rwanda and Uganda, meeting with women who survived conflict-related sexual violence and also with youth living with albinism.
The new Goodwill Ambassador has also taken part in UNHCR's EveryOneCounts campaign, challenging xenophobia and advocating for stronger partnerships to find solutions to global displacement.
She also contributed to the agency's COVID-19 awareness appeal and to Films of Hope, a partnership between UNHCR and IMDb, the online movie database, to raise funds for the Covid Solidarity Appeal.
The partnership continues
"We appreciate Gugu Mbatha-Raw's heartfelt advocacy and support for refugees and welcome her to the UNHCR family. We look forward to continuing our work together to help raise attention on the issues and needs facing refugees", said UN High Commissioner for Refugees, Filippo Grandi.
"Now more than ever, in the context of the unprecedented impact of the COVID pandemic, the voices of refugees – some of the most marginalized and forgotten people on earth – need to be heard and amplified".
Ms. Mbatha-Raw is known for her award-winning role in the 2013 film Belle, and has starred in other projects, most recently The Morning Show.
She will next be seen in Loki, the Marvel limited series set to premier in June on the Disney+ streaming service.
'Belle' and the slave trade
In 2014, the star visited UN Headquarters in New York to discuss her film role in 'Belle', as part of the organization's commemorations of the devastating Transatlantic slave trade that year. Watch the video below for more details:
UNIDO works to scale up the ICT start-up ecosystem in Iran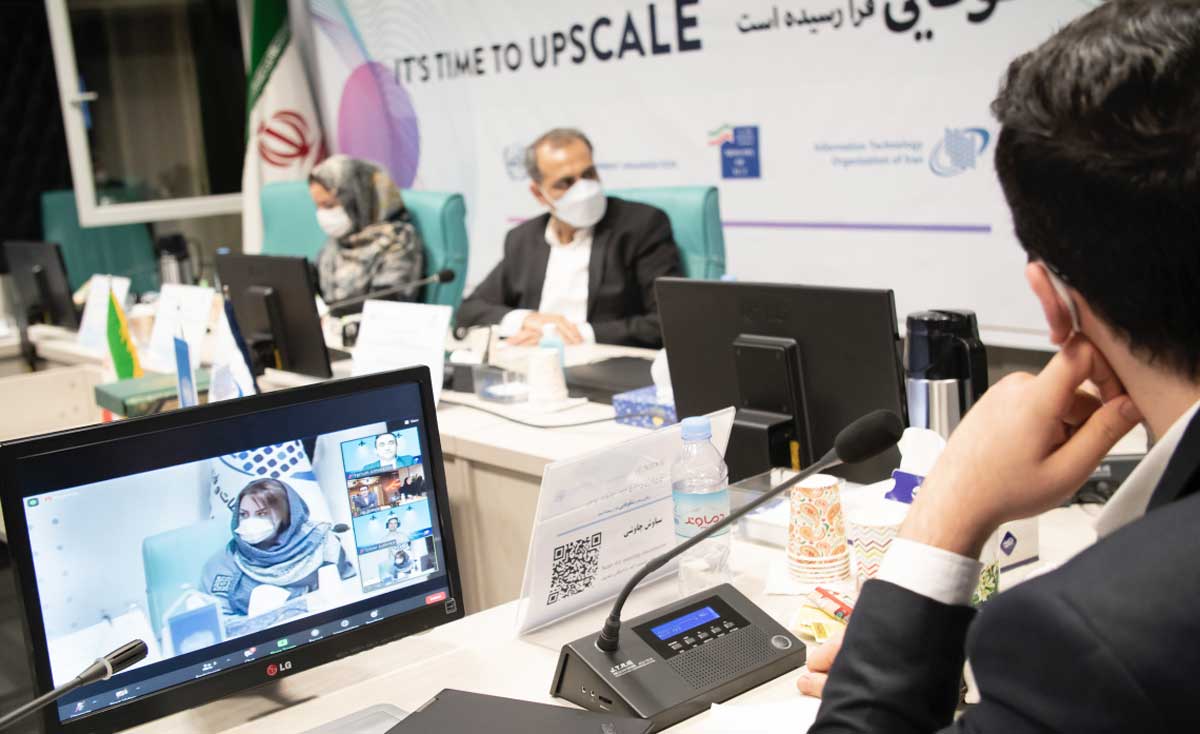 Together with its national counterparts from the Information Technology Organization of Iran's Ministry of Information and Communication Technologies and in partnership with the Erasmus Centre for Entrepreneurship, the United Nations Industrial Development Organization (UNIDO) is taking the next step to implement the project, "Promoting and upscaling innovative SMEs in the Islamic Republic of Iran".
The project aims to nurture the entrepreneurial ecosystem for ICT start-ups and scale-ups through international exposure and fostering technology and know-how exchange. In this context, a comprehensive dialogue between governmental institutions and leaders in the private sector has been launched, thereby providing a mechanism for Iranian startups to connect with institutional actors and successfully start scaling up.
An ICT ecosystem mapping exercise has revealed that Iran already possesses extensive scientific, technological, financial and highly qualified human capital to boost its SME sector. However, it is currently not living up to its potential and there is a need to provide a mechanism for establishing linkages with key stakeholders, including access to finance and relevant advisory support. This way the project builds competitiveness and supports the development of innovative enterprises.
Amir Nazemi, Deputy Minister at Iran's Ministry of Communication and Information Technology, said, "Aiming to diversify its economy and attract foreign investment, Iran has made a considerable effort to develop a dynamic national innovation system and is moving steadily towards a knowledge- and innovation-based economy. As a result, our human capital is now comprises highly educated and motivated workforce, including scientists, entrepreneurs and business people. Knowledge-based entrepreneurship is a key tool in Iran for employment generation, providing new opportunities for labour market integration of young professionals and serving as a powerful impetus for knowledge-based development of the country's economy as a whole."
Based on the findings regarding the existing constraints and opportunities of the ICT sector, the UNIDO project team has proposed a roadmap that envisages short-, medium- and long-term interventions in both public and private sectors, addressing several problem areas, such as knowledge generation and transfer; access to finance; nurturing of entrepreneurial talent and skills, as well as stimulating interaction and collaboration within the ICT ecosystem.
"The level of engagement from prominent public and private sector representatives related to the ICT sector has demonstrated the importance such initiatives have in making the ecosystem for ICT startups more vibrant and sustainable," said Maryam Javan Shahraki, UNIDO representative in Iran.
She added, "UNIDO looks forward to further extending our support to the government of Iran in its efforts to promote internationalization of ICT-related entrepreneurs through the virtual entrepreneurship hub that will become a major platform for knowledge exchange and support services for ICT startups, as well as facilitating partnerships with domestic and foreign partners and inter-institutional networking."
As part of the public-private initiative, in cooperation with its national and international partners, UNIDO conducted a two-day workshop for major ICT sector stakeholders, including government entities, entrepreneurs and other key players, to present key findings of the initial phase of the project and the forthcoming action plan, while also providing an opportunity for a thorough exchange on how to reduce the existing development gaps between science and industry thereby raising Iran's profile as a knowledge-driven economy.
Explainer: New EU strategy on adaptation to climate change
1. What is the objective of the new EU Adaptation Strategy?
The Strategy outlines a long-term vision for the EU to become a climate-resilient society, fully adapted to the unavoidable impacts of climate change by 2050. Complementing the EU's ambitious goal to become climate neutral by mid-century, this strategy aims to reinforce the adaptive capacity of the EU and the world and minimise vulnerability to the impacts of climate change, in line with the Paris Agreement and the proposal for the European Climate Law. The new Strategy seeks to step up action across the economy and society in synergy with other Green Deal policies such as biodiversity protection and sustainable agriculture. This will be done by making adaptation smarter, swifter and more systemic, as well as stepping up international action on adaptation. This means improving our knowledge of climate impacts and adaptation solutions; stepping up adaptation planning and climate risk assessments; accelerating adaptation action; and helping to strengthen climate resilience globally. This strategy sets out a whole-economy approach, with particular consideration for those among us who are most vulnerable to guarantee that resilience is achieved in a just and fair way.
2. Why do we need a new EU Adaptation Strategy now?
Halting all greenhouse gas emissions today would still not prevent the climate change impacts that are already occurring. The severe effects of the COVID-19 pandemic on our health and socio-economic wellbeing are a stark warning of the dangers of insufficient preparation. The frequency and severity of climate and weather extremes is increasing. They range from unprecedented forest fires and heatwaves to devastating droughts; and from hurricanes ravaging EU outermost regions to forests decimated by unprecedented bark beetle outbreaks in Central and Eastern Europe. Water shortages in the EU have affected economic activities as diverse as agriculture, aquaculture, tourism, power plant cooling, and cargo shipping on rivers. In the EU, economic losses from extreme weather already average over €12 billion per year.
While the 2013 EU Adaptation Strategy was positively evaluated in 2018, there is a need to deepen and to expand adaptation actions, e.g. to make data more uniform and accessible, to bridge the climate protection gap – the share of non-insured economic losses – and to scale up finance for climate adaptation in the EU and globally. The EU's adaptive capacity needs to be reinforced in line with the Paris Agreement and the proposed European Climate Law. The strategy comes at an important moment, ahead of the COP26 in Glasgow, where adaptation to climate change will play a key role.
3. What actions are planned in the EU as part of the strategy?
The Strategy pursues three objectives and proposes a range of actions in order to meet them:
To make adaptation smarter – improving knowledge and availability of data, while managing the inherent uncertainty brought upon us by climate change; securing more and better data on climate-related risk and losses, and making Climate-ADAPT the authoritative European platform for adaptation knowledge.
To make adaptation more systemic – supporting policy development at all levels of governance, society and the economy and in all sectors by improving adaptation strategies and plans; integrating climate resilience in macro-fiscal policy, and promoting nature-based solutions for adaptation.
To speed up adaptation across the board – by accelerating the development and rollout of adaptation solutions; reducing climate-related risk; closing the climate protection gap , and ensuring the availability and sustainability of fresh water.
At the same time, the Commission will continue to provide guidelines, technical capacity and funding opportunities to help Member States, regions, and local administrations to develop and implement comprehensive adaptation strategies and actions. The Commission will also continue to mainstream adaptation by integrating climate change considerations into EU policies and programmes to make them climate resilient.
4. How does the Strategy integrate international action into its framework?
Our climate change adaptation ambition must match our global leadership in climate change mitigation. The Paris Agreement established the global goal on adaptation and highlighted adaptation as a key contributor to sustainable development. Adaptation is a crosscutting element in the EU and Member States' external action, spanning development cooperation, migration, trade, agriculture and security. The EU already has a history of cooperating with other countries on climate adaptation at all levels, but the strategy brings this into a coherent framework around three actions:
increasing support for international climate resilience and preparedness, for example in support of the development and implementation of Nationally Determined Contributions (under the Paris Agreement) in partner countries;
scaling up international finance to build climate resilience, for example through the EU instruments for external action and leveraging private sector investments;
strengthening global engagement and exchanges, learning from our international partners who have long been on the frontlines of climate change and have valuable experience that can help Europe become more climate resilient and sharing information for example from the COPERNICUS programme.
The EU and its Member States increased their overall climate finance support to third countries by 7.4% in 2019, amounting to €21.9 billion, 52% of which was spent on helping our partners adapt to climate change. In order to close the climate change adaptation financing gap, the Commission will aim to increase resources and mobilise larger scale adaptation finance, including through innovative mechanisms such as the European Fund for Sustainable Development Plus, as well as making resources available through bilateral channels and through the Member States.
5. Where can I find more information on adaptation in Europe?
The adaptation strategy aims to make Climate-ADAPT the authoritative European platform for adaptation knowledge, linking it up with other relevant knowledge portals and sources and making it more accessible for citizens, local governments and other stakeholders. Already today, Climate-ADAPT provides access to reliable data on the likely impacts of climate change, their socio-economic aspects, and the costs and benefits of adaptation options. Its continued development will give decision-makers vital support, and will help policy-makers at EU, national, regional and local levels to develop informed climate change adaptation measures and policies.
Climate-ADAPT will also host the new European Climate and Health Observatory. This Observatory will boost our awareness and understanding of the growing health risks, which climate change will entail, such as heat stress, food and water safety and security threats, or the emergence and spread of infectious diseases. It will help us to better anticipate and minimise these risks, and to improve our individual and collective preparedness.
6. What will Member States need to do under the new Strategy and how will progress be measured?
Adapting to climate change is a process. Discussions on standardised indicators that accurately capture progress are ongoing at EU and international level. The strategy aims to enlarge and make more accessible a toolbox that adaptation actors can use in their work and adapt to their individual needs, be they national, regional or local administrations, SMEs or individual citizens. To help informed decisions, the strategy promotes knowledge sharing and data availability. Adaptation reporting requirements for Member States are already set out in dedicated legislative instruments, such as the Energy Union Governance Regulations. The European Climate Law will, once adopted, also set out obligations for the EU and its Member States in this respect.
7. What EU-level resources are available for adaptation?
Financial support for adaptation is made available through the European Structural and Investment Funds, the Common Agricultural Policy, the LIFE Programme, and the Recovery and Resilience Facility. The proposed Horizon Europe Mission on Adaptation to Climate Change will also leverage significant resources in the effort to make Europe climate resilient. The Commission will support the local uptake of data, digital and smart solutions related to climate adaptation. To help local authorities move from planning to action, the EU will pilot a policy support facility to assist local and regional authorities under the EU Covenant of Mayors.