Employee health and well-being at center of Deloitte's 'Reboot' offering for business recovery
Deloitte is introducing an approach for organizations to achieve a safe, secure and productive "Reboot" of operations, including both physical and virtual workplaces, as they transition from response mode and move toward increased productivity and recovery.
Deloitte's Reboot model is employee-centric to help organizations manage between health, safety and financial concerns. Empathy and listening are at the core of Deloitte's Reboot approach for employers, designed to build confidence and trust among their employees and to give them choices to opt-in and be heard.
In a May 18, 2020, Deloitte online poll of more than 1,100 business professionals, half of respondents noted that their definition of "reboot" was either getting their workforce back onsite or enhancing the productivity of virtual work. More than 40% of these same respondents noted "safety" as their primary objective over other such priorities spanning sales delivery, operational execution and financial stability.
"In the 'next normal,' there is no silver bullet for recovery," said Jonathan Pearce, principal, Deloitte Consulting LLP and leader of Deloitte's workforce strategy practice. "Because every organization is different and the path forward will not be linear, employers need a flexible reboot approach that lets them dial components up and down at various moments along the journey. New information about public health risks and employee concerns will require employers to adjust their plans while staying the course to recovery."
Deloitte's approach evaluates each organization's distinct circumstances, ranging from macro conditions such as health, industry and regulatory mandates, to micro conditions like facilities, infrastructure and individual worker preferences and requirements. The plan then establishes phases and work scenarios for individual teams and employees, along with monitoring and safety protocols tailored to each of those scenarios.
Deloitte's Reboot catalog of tools helps companies create a personalized journey for employees as organizations navigate timing, readiness and how to reboot, and, ultimately spur recovery.
Deloitte's extensive set of assets includes a command center; data and insights; a comprehensive back-to-work platform; and regulatory and compliance applications. These resources span risk prediction and mitigation; crisis response management and recalibration; supply chain disruption sensing and intelligence; and monitoring and insights into regulatory requirements.
Three key components in Deloitte's Reboot approach that are tailored to an organization's workforce, team and individual requirements include:
Workforce Reboot Analytics: When to reopen physical sites, what functions to prioritize; workforce readiness; workplace suitability, capacity and reconfiguration; and predicting health and infection risks are among the factors employers will have to assess in the reboot phase. Deloitte's Workforce Reboot Analytics tools deliver the sensing and modeling capabilities to build a strategic plan for the workplace and recalibrate it to changing conditions.
MyPath™ to Work: A comprehensive, modular technology solution, MyPath™ to Work prepares organizations to manage new health risks to confidently reboot their workplaces. With a combination of tightly-integrated Deloitte and third-party technology and services, MyPath™ to Work is designed to enable enhanced workplace safety protocols such as screening and testing; visibility into risk factors; efficient and targeted interventions; and employee support, going well beyond standard contact tracing. MyPath™ to Work supports, engages, and empowers employees, contractors and customers throughout the reboot journey – all configured to the specific needs of each organization.
GovConnect: For government clients, Deloitte's GovConnect offers a range of capabilities – contact tracing; interactive business engagement; CRM; case management, call center infrastructure, testing strategy, PPE inventory management; disease surveillance; immunization and vaccine management; and advanced analytics – also in a modular solution. GovConnect also includes mobile capabilities to allow for integration across employers, employees, visitors, contractors and campuses.
"An organization's path to resilient recovery largely depends on how effectively it prioritizes and responds to the health and safety of its people," said Asif Dhar, M.D., principal, Deloitte Consulting LLP and chief health informatics officer. "Tools like MyPath™ to Work and GovConnect enable employers to manage health risks specific to different job requirements, physical environments and geographical locations. Further, MyPath™ to Work and GovConnect take the technical capabilities required for precision and agility and personalize them for both the individual and organization's journeys."
Why this matters
"Reboot does not assume that plans are a 'return to the way things were.' With this in mind, employers should embrace a human-centric and 'opt-in' approach whenever possible vs. one that leads with corporate mandates," said Gopi Billa, principal, Deloitte Consulting LLP, and leader of Deloitte's market sensing and scenario planning offering. "Employee health and safety are paramount to any plan to return an organization to operational effectiveness. Empowered employees reside at the heart of any return-to-work initiative."
Deloitte's pandemic response plan helps organizations prepare for a resilient recovery and incorporates a three-phased approach: Respond, Recover and Thrive. Reboot is the critical gateway between the Respond and Recover phases.
Commission invests €1 billion in innovative clean technology projects
The Commission is launching the first call for proposals under the Innovation Fund , one of the world's largest programmes for the demonstration of innovative low-carbon technologies, financed by revenues from the auction of emission allowances from the EU's Emissions Trading System. The Innovation Fund will finance breakthrough technologies for renewable energy, energy-intensive industries, energy storage, and carbon capture, use and storage. It will provide a boost to the green recovery by creating local future-proof jobs, paving the way to climate neutrality and reinforcing European technological leadership on a global scale.
Executive Vice-President Frans Timmermans said: "This call for proposals comes at just the right time. The EU will invest €1 billion in promising, market-ready projects such as clean hydrogen or other low-carbon solutions for energy-intensive industries like steel, cement and chemicals. We will also support energy storage, grid solutions, and carbon capture and storage. These large-scale investments will help restart the EU economy and create a green recovery that leads us to climate neutrality in 2050."
For the period 2020-2030, the Innovation Fund will allocate around €10 billion from the auctioning of allowances under the EU Emissions Trading System, in addition to undisbursed revenues from the Innovation Fund's predecessor, the NER 300 programme.
The first call will provide grant funding of €1 billion to large-scale projects for clean technologies to help them overcome the risks linked to commercialisation and large-scale demonstration. This support will help new technologies to reach the market. For promising projects which are not yet ready for market, a separate budget of €8 million is set aside for project development assistance.
The call is open for projects in eligible sectors from all EU Member States, Iceland and Norway. The funds can be used in cooperation with other public funding initiatives, such as State aid or other EU funding programmes. Projects will be evaluated according to their potential to avoid greenhouse gas emission, innovation potential, financial and technical maturity, and potential for scaling up and cost efficiency. The deadline for submission of applications is 29 October 2020. Projects can apply via the EU Funding and Tenders portal where more details on the overall procedure are available.
Background
The Innovation Fund aims to create the right financial incentives for companies and public authorities to invest now in the next generation of low-carbon technologies and give EU companies a first-mover advantage to become global technology leaders.
The Innovation Fund will be implemented by the Executive Agency for Networks and Innovation (INEA), while the European Investment Bank will provide project development assistance to promising projects that are not ready for full application.
Electric mobility could boost green jobs as part of the COVID-19 recovery in Latin America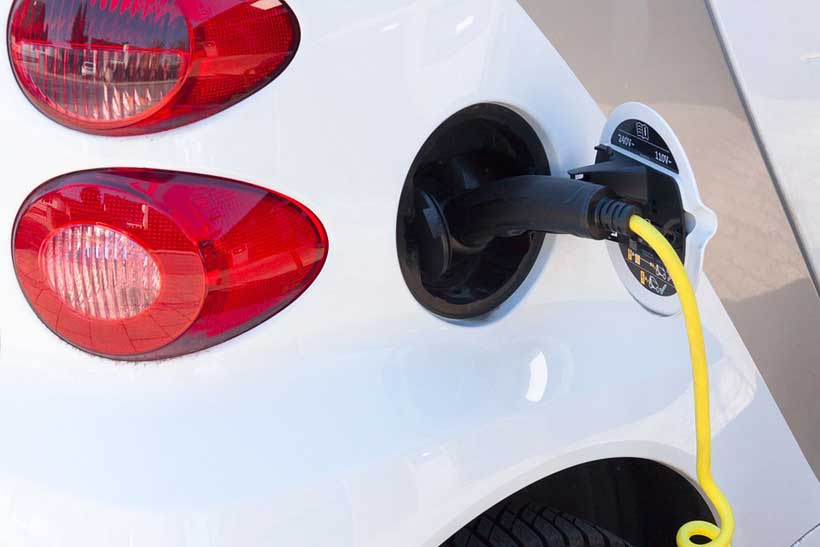 The transition to electric mobility could help Latin America and Caribbean countries to reduce emissions and fulfill their commitments under the Paris Agreement on climate change, while generating green jobs as part of their recovery plans from the COVID-19 crisis, according to a new study.
The United Nations Environment Programme (UNEP) report, "Electric Mobility 2019: Status and Opportunities for Regional Collaboration in Latin America and the Caribbean," analyzes the latest developments in 20 countries in the region and highlights the growing leadership of cities, companies, and civil associations in promoting new e-mobility technologies.
Though still a recent development, electrification of the public transport sector is happening at high speed in several countries in the region, says the study financed by the European Commission through the EUROCLIMA + Programme and the Spanish Agency for International Development Cooperation (AECID) and renewable energy company Acciona.
Chile stands outs with the largest fleet of electric buses in the region, with more than 400 units, while Colombia is expected to incorporate almost 500 electric buses in Bogotá, its capital. Other Colombian cities, like Cali and Medellín, have join Ecuador's Guayaquil and Brazil's Sao Paulo in introducing electric buses.
Increased efficiency, lower operation and maintenance costs of electric buses, as well as growing public concern around the impacts of road transport-related emissions on human health and the environment are the main drivers behind this transition in public transport, according to the study.
The transport sector is responsible for 15 per cent of greenhouse gas emissions in Latin America and the Caribbean and is one of the main drivers of poor air quality in cities, which causes more than 300,000 premature deaths a year in the Americas, according to the World Health Organization.
"In recent months we have seen a reduction of air pollution in cities in the region due to lockdowns to prevent the spread of COVID-19. But these improvements are only temporary. We must undertake a structural change so that our transportation systems contribute to the sustainability of our cities," says Leo Heileman, UNEP Regional Director in Latin America and the Caribbean.
The report calls on decision-makers to prioritize the electrification of public transport, especially when updating the old bus fleets that run through the large cities in the region. There is fear of a "technology lock-in" over the next 7 to 15 years if authorities choose to renew old fleets with new internal combustion vehicles that will continue to pollute the air and cause severe health damages.
Some countries are already paving the way to ensure a transition to sustainable transport. Chile, Colombia, Costa Rica, and Panamá have designed national strategies on electric mobility, while Argentina, Dominican Republic, México, Paraguay are finalizing their own plans, according to the report.
More than 6,000 new light-duty electric vehicles (EVs) were registered in Latin America and the Caribbean, between January 2016 and September 2019, according to the report. The need for charging infrastructure has boosted new ventures and services. For example, e-corridors, already running in Brazil, Chile, México, and Uruguay, allow users to extend the autonomy of their EVs by making use of public fast charging point networks.
Shared mobility businesses focusing on electric bicycles and skateboards are also being developed in at least nine countries in the region.
The development of electric vehicle charging infrastructure has the potential to foster new investments and jobs, which are key to COVID-19 recovery efforts in the region.
The report calls on governments to develop a clear medium- and long-term roadmap that provides legal certainty for private investment and highlights the role of sustainable mobility in power grid expansion plans, in line with climate commitments under the Paris Agreement.
The 2015 Agreement, signed to date by nearly 200 countries, aims to keep the global temperature rise well below 2 degrees Celsius above pre-industrial levels by the end of the century and to pursue efforts to limit the temperature increase even further to 1.5 degrees Celsius.
The report was produced with inputs from the Latin American Association for Sustainable Mobility (ALAMOS) and contributions from the Center for Urban Sustainability in Costa Rica.
ADB Becomes Observer for the Network for Greening the Financial System
The Asian Development Bank (ADB) joined the Central Banks and Supervisors Network for Greening the Financial System (NGFS) as an observer on 23 June.
NGFS, launched at the Paris One Planet Summit on 12 December 2017, is a group of central banks and supervisors willing to share best practices and contribute to the development of environment and climate risk management in the financial sector, while mobilizing mainstream finance to support the transition toward a sustainable economy.
"NGFS is a valuable network to share ADB's approaches and experience in addressing climate risk management in the financial sector," said ADB Chief Economist Yasuyuki Sawada. "We look forward to learning from and contributing to the network as we continue our pursuit of a more green and sustainable future."
"ADB's operational experience in implementing climate finance targets as well as its expertise in mobilizing innovative finance to support the transition of emerging Asian countries into sustainable economies will be of great value in supporting the work of NGFS," said NGFS Chair Frank Elderson.
ADB joins the ranks of the World Bank, the International Finance Corporation, the International Monetary Fund, and the Organisation for Economic Co-operation and Development as NGFS observers.
ADB's inclusion to the NGFS is aligned with the goals in its corporate strategy, the Strategy 2030, particularly in tackling climate change, building climate and disaster resilience, and enhancing environmental sustainability; fostering regional cooperation and integration; and strengthening governance and institutional capacity.