"The crowd is untruth."-Soren Kierkegaaard
The "crowd," cautioned Danish philosopher Soren Kierkegaard, is  "untruth." Nowhere is the concise wisdom of this 19th century warning more plainly apparent than in Donald Trump's despairing United States.  Even  today, even after so much rancorous presidential dissemblance and chicanery, this fragmenting and unhappy nation too often accepts incoherent political dogma as proper authority and  conspicuously vile political gibberish as truth.
Even now, even when a derelict president elevates his own contrived and illiterate judgments concerning epidemiology above the authoritative opinion of America's distinguished scientists and physicians, millions of his supporters still offer a visceral "amen." In essence, these "obedient" citizens stand in stubbornly open support of untruth or anti-Reason. Why?
How can this unchanging self-destructiveness be suitably explained?
It gets even worse. In certain refractory instances, this irrational hierarchy of US citizen preference has led hundreds (perhaps thousands) of Americans to consume potentially lethal medications against Covid-19. What are these "obedient" people "thinking"? This is a president, let us not forget, who thinks human bodies can somehow undergo beneficial anti-viral "cleanings" with commercially-available disinfectants. If it can "kill" virus on tabletops, reasons Trump openly, why not take the remediating substance internally?
Credo quia absurdum, affirmed the ancient philosophers. "I believe because it is absurd." Still, this is a president of the United States in the year 2020. How can such preposterous "reasoning" be accepted by literally millions of Americans?
There is more. How shall such normally incomprehensible behaviors be explained more gainfully? At one level, at least, the answer is obvious. America is no longer a society that sincerely values knowledge, education or learning. Led by a retrograde man of commerce who never reads books – indeed, who proudly reads nothing at all – this has become a "know nothing" country, a nation that wittingly and shamelessly spurns both intellect and truth.[1] For whatever deeply underlying reasons, docile Trump minions seek to keep themselves "anesthetized."
In this active form of complicity with self-destruction, these Americans are not passive victims. Rather, they insistently hold themselves captive by a lengthening string of embarrassingly false presidential reassurances and by clinging to endlessly mindless Trump simplifications of complex problems.[2]
In her magisterial two-volume work, The Life of the Mind (1971), political philosopher Hannah Arendt makes much of the "manifest shallowness" of historical evil-doers, hypothesizing that the critically underlying causes of harm are not specifically evil motives or common stupidity per se. Rather, she concludes controversially but convincingly, the root problem is thoughtlessness, a more-or-less verifiable human condition that makes a susceptible individual readily subject to the presumed "wisdom" of clichés, stock phrases and narrowly visceral codes of expression.
There are always a great many who will be "susceptible." This does not mean only those who lack a decent formal education. Significantly, in Donald Trump's fragmenting America, just as earlier in the Third Reich, well-educated and affluent persons have joined forces with gun worshippers and street fighters to meet certain presumptively overlapping objectives. In the end, we may learn from both history and logic, each faction will suffer grievously alongside the general citizenry.
Both sides will "lose."[3]
For philosopher Hannah Arendt, the core problem is this: a literal absence of thinking. In her learned and lucid assessment, evil is not calculable according to any specific purpose or ideology. Rather, it is deceptively commonplace and altogether predictable. Evil, we may learn from the philosopher, is "banal."
There is more. Fundamentally, the "mass man" or "mass woman" (a Jungian term[4] that closely resembles Arendt's evildoer) who cheers wildly in rancorous presidential crowds, and whatever the articulated gibberish of the moment, favors a constant flow of empty witticisms over any meaningful insights of reasoning or science. Living in a commerce-driven society that has been drifting ever further from any still-residual "life of the mind," this susceptible American is a perfect "recruit" for Trumpian conversion.
This "obedient" citizen, after all, has absolutely no use for study, evidence or critical thinking of any kind. Why should he? Der Fuhrer will do his "thinking" for him.[5]
Could anything be more "convenient?"
With Arendt and Jung, the anti-Reason "culprit" is unmasked. It is the once-individual human being who has wittingly ceased to be an individual, who has effectively become the unapologetic enemy of intellect and a reliable ally of thoughtlessness. Using the succinct but incomparably expressive words of Spanish philosopher Jose Oretga y'Gassett, he or she thinks only "in his own flesh."[6] Following any such antecedent triumphs of anti-Reason in the United States, it becomes more easy to understand the hideous rise and political survival of dissembling American President Donald J. Trump.
America's most insidious enemy in this suffocating Trump Era should now be easier to recognize. It is an unphilosophical national spirit that knows nothing and wants to know nothing of truth.[7] Now facing unprecedented and overlapping crises of health, economics and law,[8] sizable elements of "We the People" feel at their best when they can chant anesthetizing gibberish in mesmerizing chorus. "We're number one; we're number one,"these Americans still shout reflexively, even as their country's capacity to project global power withers minute by minute, and even as the already ominous separations of rich and poor have come to mimic (and sometimes exceed) what is discoverable in the most downtrodden nations on earth.
Most alarmingly, among these manifold catastrophic American declensions, the badly-wounded American nation is still being led by an utterly ignorant pied piper, by a would-be emperor who was stunningly "naked" from the start and who has now managed to bring the United States to once unimaginable levels of suffering. In this connection, the Corona Virus pandemic was not of his own personal making, of course, but this relentless plague has become infinitely more injurious under Trump's unsteady dictatorial hand.
Nonetheless, the champions of anti-Reason in America will still generally rise to defend their Fuhrer. He did not create this growing plague, we are reminded. He is, therefore, just another victim of a plausibly unavoidable national circumstance. Why keep picking on this innocent and brilliant man? Instead, let us stand loyally by his inconspicuously sagacious counsel.
Sound familiar?
Recalling philosopher Hannah Arendt, such determinedly twisted loyalties stem originally from massive citizen thoughtlessness. Though Donald Trump is not in any way responsible for the actual biological menace of our current plague, he has still willingly weakened the American nation's most indispensable medical and scientific defenses.[9] It is well worth mentioning too, on this particular count, that meaningful national defense always entails more than just large-scale weapons systems and infrastructures.[10] Looking ahead, moreover, this country has far more to gain from a coherent and science-based antivirus policy than from a patently preposterous Trumpian "Space Force."[11]
Thomas Jefferson, Chief architect of the Declaration of Independence, earlier observed the imperative congruence of viable national democracy with wisdom and learning. Today, however, many still accept a president whose proud refrain during the 2016 election process was "I love the poorly educated." Among other humiliating derelictions, this refrain represented a palpable echo of Third Reich Propaganda Minister Joseph Goebbels Nuremberg rally comment: "Intellect rots the brain."
Americans are polarized not only by race, ethnicity and class, but also by inclination or disinclination to serious thought. For most of this dreary and unhappy country, any inclination toward a "life of the mind" is anathema. In irrefutable evidence, trivial or debasing entertainments remain the only expected compensation for a shallow national life of tedious obligation, financial exhaustion and premature death. This sizable portion of the populace, now kept distant from authentic personal growth by every imaginable social and economic obstacle, desperately seeks residual compensations, whether in silly slogans, status-bearing affiliations or the manifestly deranging promises of Trump Era politics.
Even at this eleventh hour, Americans must learn understand that no nation can be "first"[12] that does not hold the individual "soul"[13] sacred. At one time in our collective history, after American Transcendental philosophers Ralph Waldo Emerson and Henry David Thoreau, a spirit of personal accomplishment did actually earn high marks. Then, young people especially, strove to rise interestingly, not as the embarrassingly obedient servants of destructive power and raw commerce, but as plausibly proud owners of a unique and personal Self.
Alas, today this Self "lives" together with increasingly unbearable material and biologically uncertain ties. Whether Americans would prefer to become more secular or more reverent, to grant government more authority over their lives, or less, a willing submission to multitudes has become the nation's most unifying national "religion." Regarding the pied piper in the White House, many Americans accept even the most patently preposterous Trump claims of enhanced national security. Credo quia absurdum.
Upon returning to Washington DC after the Singapore Summit, President Trump made the following statement: "Everybody can now feel much safer than the day I took office. There is no longer a nuclear threat from North Korea."[14]
It's not just America. Crowd-like sentiments like these have a long and diversified planetary history. We are, to be fair, hardly the first people to surrender to crowds. The contemporary crowd-man or woman is, in fact, a primitive and universal being, one who has uniformly "slipped back," in the words of Spanish philosopher Jose Ortega y' Gasset, "through the wings, on to the age-old stage of civilization."
This grotesque stage is not bare. It is littered with the corpses of dead civilizations.[15] Indiscriminately, the crowd defiles all that is most gracious and still-promising in society. Charles Dickens, during his first visit to America, already observed back in 1842: "I do fear that the heaviest blow ever dealt at liberty will be dealt by this country in the failure of its example to the earth."
To this point, at least, Americans have successfully maintained their political freedom from traditional political tyranny and oppression, but – plainly – this could now change at almost any moment. Already, we have come to accept in once unimaginable terms the kind of presidential manipulation and bullying that can shred and pull apart well-established constitutions. As corollary, Americans have also cravenly surrendered their liberty to become authentic persons. Openly deploring a life of meaning and sincerity, a nation stubbornly confuses wealth with success, blurting out rhythmic chants of patriotic celebration even as their cheerless democracy vanishes into meaninglessness, pandemic disease and a plausibly irremediable despair.
Whatever its origin, there is an identifiable "reason" lying behind this synchronized delirium. In part, at least, such orchestrated babble seeks to protect Americans from a potentially terrifying and unbearable loneliness. In the end, however, it is a contrived and inevitably lethal remedy . In the end, it offers just another Final Solution.
Still, there remain individual American citizens of integrity and courage. The fearlessly resolute individual who actively seeks an escape from the steadily-poisoning "crowd," the One who opts heroically for disciplined individual thought over effortless conformance, must feel quite deeply alone. "The most radical division," asserted José Ortega y Gasset in 1930, "is that which splits humanity…. those who make great demands on themselves…and those who demand nothing special of themselves…" In 1965, the Jewish philosopher, Abraham Joshua Heschel, offered an almost identical argument. Lamenting, "The emancipated man is yet to emerge," Heschel then asked each One to inquire: "What is expected of me? What is demanded of me?"
Why are these same questions so casually pushed aside by current American supporters of a rancorous president who opposes "emancipation" in any conceivable form?
There is more. It is time for camouflage and concealment in our pitiful American crowd to yield to what Abraham Joshua Heschel called "being-challenged-in-the-world." Individuals who would dare to read books for more than transient entertainment, and who are willing to risk social and material disapproval in exchange for exiting the crowd ("emancipation"), offer America its only real and lasting hope. To be sure, these rare souls can seldom be found in politics, in universities, in corporate boardrooms or almost anywhere (there are some exceptions still) on radio, television or in the movies. Always, their critical inner strength lies not in pompous oratory, catchy crowd phrases, or observably ostentatious accumulations of personal wealth ("Trump. Trump, Trump"), but in the considerably more ample powers of genuineness, thought and Reason.
There is much yet to learn. Currently, not even the flimsiest ghost of intellectual originality haunts America's public discussions of politics and economics, even those organized by intelligent and well-meaning Trump opponents. Now that America's largely self-deceiving citizenry has lost all residual sense of awe in the world, this national public not only avoids authenticity, it positively loathes it. Indeed, in a nation that has lost all recognizable regard for the Western literary canon, our American crowdsgenerally seek aid, comfort and fraternity in a conveniently shared public illiteracy.
Inter alia, the classical division of American society into Few and Mass represents a useful separation of those who are imitators from those who could initiate real understanding. "The mass," said Jose Ortega y Gasset, "crushes beneath it everything that is different, everything that is excellent, individual, qualified and select." Today, in foolish and prospectively fatal deference to this Mass, the intellectually un-ambitious American not only wallows lazily in nonsensical political and cultural phrases of a naked emperor, he or she also applauds a manifestly shallow national ethos of personal surrender.
"America First," yes, but only in Covid-19 mortality.
By definition, the Mass, or Crowd, can never become Few. Yet, someindividual members of the Mass can make the very difficult transformation. Those who are already part of the Few must announce and maintain their determined stance. "One must become accustomed to living on mountains," says Nietzsche, "to seeing the wretched ephemeral chatter of politics and national egotism beneath one." It was Nietzsche, too, in Zarathustra, who warned presciently: "Never seek the Higher Man at the marketplace."
Aware that they may still comprise a core barrier to America's spiritual, cultural, intellectual and political disintegration, the Few, resolute opponents of the Crowd, knowingly refuse to chant in chorus. Ultimately, they should remind us of something very important: It is that both individually and collectively, doggedly staying the course of self-actualization and self-renewal – a lonely course of lucid consciousness rather than self-inflicted delusion – is the only honest and purposeful option for an imperiled nation.
Today, unhindered in their endlessly misguided work, Trump Era cheerleaders in all walks of life draw feverishly upon the sovereignty of an unqualified Crowd. This Mass depends for its very breath of life on the relentless withering of personal dignity, and also on the continued servitude of all independent citizen consciousness. Oddly, "We the people," frightfully unaware of this dangerous parasitism, are being passively converted into the fuel for the omnivorous machine of Trumpian "democracy." This is a pathologic system of governance in which the American citizenry is still permitted to speak and interact freely, but which is also an anti-intellectual plutocracy.
In the early 1950s, Karl Jaspers, well familiar with the seminal earlier writings of Danish philosopher Soren Kierkegaard, sought to explain what a dissembling "Crowd" had brought to his native Germany and Germany's captive nations. Publishing Reason and Anti-Reason in Our Time in 1952, the distinguished German philosopher explained the formidable difficulties of sustaining Reason among many who would prefer "the fog of the irrational." Now, Jaspers' earlier observations about Nazi Germany may apply equally well to Donald Trump's dissembling America:
Reason is confronted again and again with the fact of a mass of believers who have lost all ability to listen, who can absorb no argument and who hold unshakably fast to the Absurd as an unassailable presupposition….
Here, in essence, Jaspers here underscores the "fraudulent freedom of obedience" in any society that might seemingly will itself to be a democracy, but is actually just an oblique celebration of tyranny, moreover, the singularly arch-tyranny of anti-Reason. In earlier times, such perverse celebrations were unexceptional or even de rigeur, but they also "set the stage" for what Americans are experiencing so painfully at the present moment. To some extent, at least, for America to be freed from the false freedom of obedience will demand the whole society be placed in status nascens, as if newly born.
, When, in 1633, Galileo Galilei kneeled before the Inquisitorial Tribunal of Rome and was forced to renounce the compelling science of Copernicus, he revealed the vulnerability of Reason to the mortal seductions of anti-Reason. In this case, history deserves notable pride of place. When Americans watch the evening news depicting US President Donald Trump railing thoughtlessly against well-established theories of biology and medical science, they should finally begin to appreciate something utterly primal. Such flagrant seductions of anti-Reason are not only sinister, but also lethal.
"The crowd is untruth."
---
[1] In this regard, consider the philosopher Friedrich Nietzsche's succinct warning in Zarathusrtra: "Never seek the higher man at the marketplace."
[2] One may be usefully reminded of Bertrand Russell's trenchant observation in Principles of Social Reconstruction (1916): "Men fear thought more than they fear anything else on earth – more than ruin, more even than death."
[3] Said Nazi Propaganda Minister Joseph Goebbels in 1934: ""Whoever can conquer the street will one day conquer the state." Later, in 2019, Donald Trump echoed this dreadful sentiment: "I have the support of the street, of the police, of the military, the support of Bikers for Trump. I have the tough people, but they don't play it tough – until they go to a certain point and then it would be very bad, very bad." In a similar vein, during a 2016 rally in Las Vegas, Trump told a wildly cheering crowd that he'd "like to punch the protestors in the face." "I love the old days, you know what they used to do to guys like that when they're in a place like this, they'd be carried out on a stretcher," Then, identifying a specific target person in the audience, Trump added: I'd like to punch him in the face."
[4] See the pertinent writings of Swiss psychologist Carl G. Jung, especially The Undiscovered Self (1957).
[5] A current example is flag-waving Trump supporters who hold signs blaming distinguished epidemiologist Dr. Anthony Fauci for "tyrannical" closure policies, and simultaneously urging greater medical authority for President Donald J Trump.
[6] "The mass-man," we were warned earlier by Ortega in The Revolt of the Masses (1930) "has no attention to spare for reasoning; he learns only in his own flesh." Nothing could be more conspicuously clarifying than this graphic metaphor.
[7] Apropos of truth in Plato's The Republic: "To them, I said, the truth would be literally nothing but the shadows of the images."
[8] See, by this author, Louis René Beres: https://www.jurist.org/commentary/2020/04/the-trump-presidency-a-breathtaking-assault-on-law-justice-and-security/
[9] "This virus is going to disappear," said Trump, on February 27th, 2020.
[10] On this matter, of course, one ought also note this president's withdrawal from treaties with Russia and from the United Nations World Health Organization. Credo quia absurdum.
[11] The United States Space Force was created by US President Donald Trump on December 20, 2019, under terms of the National Defense Authorization Act. Although it is intended to bolster this country's overall military power in any expanding strategic competition with Russia, its most likely effects will be contractive, corrosive and destabilizing. The critical underlying US policy error being committed in this creation is conceptual and historic. In essence, it consists of failing to recognize that millennia of belligerent geopolitical competitions have resulted not in peace, but in assorted forms of international war. At a unique time when the United States faces a new and unpredictable set of dangers from worldwide disease pandemic, shifting large sums of money needed for public health to a space-centered arena of future international conflict represents mistaken national priorities. Of course, from what we ought already have learned about Reason and Anti-Reason, before this miscalculation can be changed, America's leaders will have to appreciate the fundamentally intellectual antecedents of US foreign policy decision-making at every level.
[12] This president's self-serving refrain of "America First" ignores an absolutely overarching empirical truth: America is "first" in Covid-19 deaths, but not in any other tangibly enviable standard of civilizational quality or improvement. Always, we have the biggest bombs and missiles, but little else to show for even the most basic expectations of human empathy and compassion. For this president and his retrograde followers, caring about others is a sign of weakness. Nothing else. To wit, in the president's currently most evident example, wearing a mask against Covid-19 infection is described as little more than "political correctness."
[13] Both Sigmund Freud and Carl Jung thought of "soul" (in German, Seele) as the very essence of a human being. Neither Freud nor Jung ever provides a precise definition of the term, but it was not intended by either in any ordinary religious sense. For both psychologists, it was a still-recognizable and critical seat of both mind and passions in this life. Interesting, too, in the present context, is that Freud explained his already-predicted decline of America by various express references to "soul." Freud was disgusted by any civilization so apparently unmoved by considerations of true "consciousness" (e.g., awareness of intellect and literature), and even thought that the anti-intellectual American commitment to perpetually shallow optimism and to crudely material accomplishment would occasion sweeping psychological misery.
[14] The worst expression of such incoherent presidential reassurance would likely be a nuclear war. For authoritative early accounts by this author of nuclear war effects, see: Louis René Beres, Apocalypse: Nuclear Catastrophe in World Politics (Chicago: University of Chicago Press, 1980); Louis René Beres, Mimicking Sisyphus: America's Countervailing Nuclear Strategy (Lexington, Mass., Lexington Books, 1983); Louis René Beres, Reason and Realpolitik: U.S. Foreign Policy and World Order (Lexington, Mass., Lexington Books, 1984); and Louis René Beres, Security or Armageddon: Israel's Nuclear Strategy (Lexington, Mass., Lexington Books, 1986). Most recently, by Professor Beres, see: Surviving Amid Chaos: Israel's Nuclear Strategy (New York, Rowman & Littlefield, 2016; 2nd ed. 2018).
[15] Dostoyevsky reminds us soberly: "And what is it in us that is mellowed by civilization? All it does, I'd say, is to develop in man a capacity to feel a greater variety of sensations. And nothing, absolutely nothing else. And through this development, man will yet learn how to enjoy bloodshed. Why, it has already happened….Civilization has made man, if not always more bloodthirsty, at least more viciously, more horribly bloodthirsty." (See Fyodor Dostoyevsky, Notes From Underground, 108 (Andrew R. Mac Andrew, tr., New American Library, 1961 (1862).
As Refugees Flee Central America, the Mexican Public Sours On Accepting Them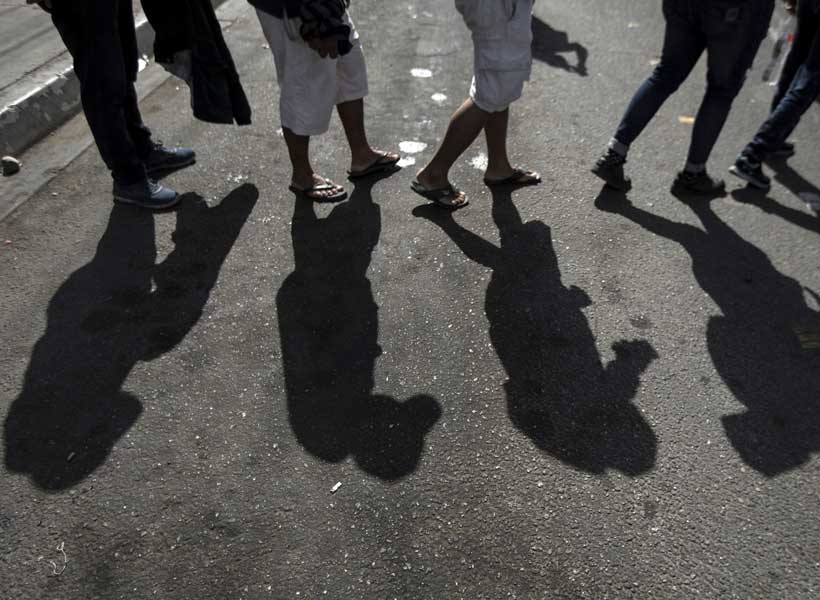 Authors: Isabel Eliassen, Alianna Casas, Timothy S. Rich*
In recent years, individuals from Central America's Northern Triangle (El Salvador, Guatemala, and Honduras) have been forced out of their home countries by extreme poverty and gang violence. While initial expectations were that the Lopez Obrador administration would be more welcoming to migrants, policies have slowly mirrored those of his predecessor, and do not seem to have deterred refugees. COVID-19 led to a decrease in refugees arriving in Mexico, and many shelters in Mexico closed or have limited capacity due to social distancing restrictions. Now that the COVID-19 situation has changed, arrivals could increase again to the levels seen in late 2018 or 2019, with overcrowded refugee centers lacking in medical care as potential grounds for serious COVID-19 outbreaks.
Mexico increasingly shares a similar view as the US on this migration issue, seeking ways to detain or deport migrants rather than supporting or protecting them. For instance, Mexico's National Immigration Institute has been conducting raids on freight trains to find and detain migrants. Public opinion likely shapes these policies. In the US, support for allowing migrants into the country appeared to increase slightly from 2018 to 2019, but no significant majority emerges. Meanwhile, Mexican public opinion increasingly exhibits anti-immigrant sentiments, declining considerably since 2018, with a 2019 Washington Post poll showing that 55% supported deporting Central Americans rather than providing temporary residence and a 2019 El Financiero poll finding 63% supportive of closing to border to curb migration.
New Data Shows the Mexican Public Unwelcoming
To gauge Mexican public opinion on refugees, we conducted an original web survey June 24-26 via Qualtrics, using quota sampling. We asked 625 respondents to evaluate the statement "Mexico should accept refugees fleeing from Central America" on a five-point Likert scale from strongly disagree to strongly agree. For visual clarity, we combined disagree and agree categories in the figure below.
Overall, a plurality (43.84%) opposed accepting refugees, with less than a third (30.08%) supportive. Broken down by party affiliation, we see similar results, with the largest opposition from the main conservative party PAN (52.90%) and lowest in the ruling party MORENA (41.58%). Broken down by gender, we find women slightly more supportive compared to men (32.60% vs. 27.04%), consistent with findings elsewhere and perhaps acknowledgment that women and children historically comprise a disproportionate amount of refugees. Regression analysis again finds PAN supporters to be less supportive than other respondents, although this distinction declines once controlling for gender, age, education and income, of which only age corresponded with a statistically significant decline in support. It is common for older individuals to oppose immigration due to generational changes in attitude, so this finding is not unexpected.
We also asked the question "On a 1-10 scale, with 1 being very negative and 10 very positive, how do you feel about the following countries?" Among countries listed were the sources of the Central American refugees, the three Northern Triangle countries. All three received similar average scores (Guatemala: 4.33, Honduras: 4.05, El Salvador: 4.01), higher than Venezuela (3.25), but lower than the two other countries rated (US: 7.71, China: 7.26) Yet, even after controlling for general views of the Central American countries, we find the public generally unsupportive of accepting refugees.
How Should Mexico Address the Refugee Crisis?
Towards the end of the Obama administration, aid and other efforts directed at resolving the push factors for migration in Central America, including decreasing violence and limiting corruption, appeared to have some success at reducing migration north. President Trump's policies largely did not improve the situation, and President Biden has begun to reverse those policies and re-implement measures successful under Obama.
As discussed in a meeting between the Lopez Obrador administration and US Vice President Kamala Harris, Mexico could adopt similar aid policies, and decreasing the flow of migrants may make the Mexican public respond more positively to accepting migrants. Lopez Obrador committed to increased economic cooperation with Central America days into his term, with pledges of aid as well, but these efforts remain underdeveloped. Threats to cut aid expedite deportations only risks worsening the refugee crisis, while doing little to improve public opinion.
Increasingly, the number of family units from Guatemala and Honduras seeking asylum in Mexico, or the United States, represents a mass exodus from Central America's Northern Triangle to flee insecurity. Combating issues such as extreme poverty and violence in Central American countries producing the mass exodus of refugees could alleviate the impact of the refugee crisis on Mexico. By alleviating the impact of the refugee crisis, refugees seeking asylum will be able to navigate immigration processes easier thus decreasing tension surrounding the influx of refugees.
Likewise, identifying the public's security and economic concerns surrounding refugees and crafting a response should reduce opposition. A spokesperson for Vice President Harris stated that border enforcement was on the agenda during meetings with the Lopez Obrador administration, but the Mexican foreign minister reportedly stated that border security was not to be addressed at the meeting. Other than deporting migrants at a higher rate than the US, Mexico also signed an agreement with the US in June pledging money to improve opportunities for work in the Northern Triangle. Nonetheless, questions about whether this agreement will bring meaningful change remain pertinent in the light of a worsening crisis.
Our survey research shows little public interest in accepting refugees. Public sentiment is unlikely to change unless the Lopez Obrador administration finds ways to both build sympathy for the plights of refugees and address public concerns about a refugee crisis with no perceived end in sight. For example, research in the US finds public support for refugees is often higher when the emphasis is on women and children, and the Lopez Obrador administration could attempt to frame the crisis as helping specifically these groups who historically comprise most refugees. Likewise, coordinating efforts with the US and other countries may help portray to the public that the burden of refugee resettlement is being equitably shared rather than disproportionately placed on Mexico.
Facing a complex situation affecting multiple governments requires coordinated efforts and considerable resources to reach a long-term solution. Until then, the Central American refugee crisis will continue and public backlash in Mexico likely increase.
Isabel Eliassen is a 2021 Honors graduate of Western Kentucky University. She triple majored in International Affairs, Chinese, and Linguistics.
Alianna Casas is an Honors Undergraduate Researcher at Western Kentucky University, majoring in Business Economics, Political Science, and a participant in the Joint Undergraduate/Master's Program in Applied Economics.
Timothy S. Rich is an Associate Professor of Political Science at Western Kentucky University and Director of the International Public Opinion Lab (IPOL). His research focuses on public opinion and electoral politics.
Funding for this survey was provided by the Mahurin Honors College at Western Kentucky University.
Indictment of Trump associate threatens UAE lobbying success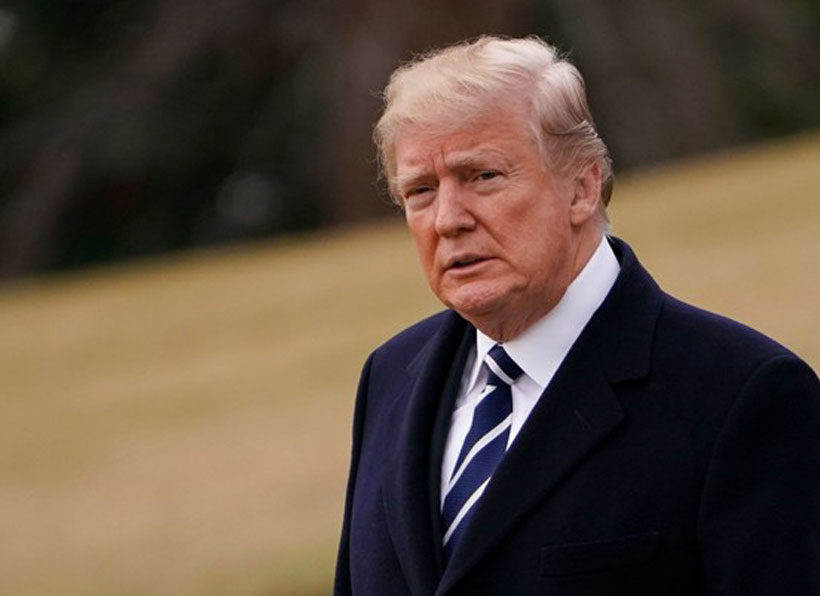 This month's indictment of a billionaire, one-time advisor and close associate of former US President Donald J. Trump, on charges of operating as an unregistered foreign agent in the United States for the United Arab Emirates highlights the successes and pitfalls of a high-stakes Emirati effort to influence US policy.
The indictment of businessman Thomas J. Barrack, who maintained close ties to UAE Crown Prince Mohammed bin Zayed while serving as an influential advisor in 2016 to then-presidential candidate Trump and chair of Mr. Trump's inauguration committee once he won the 2016 election, puts at risk the UAE's relationship with the Biden administration.
It also threatens to reduce the UAE's return on a massive investment in lobbying and public relations that made it a darling in Washington during the last four years.
A 2019 study concluded that Emirati clients hired 20 US lobbying firms to do their bidding at a cost of US$20 million, including US$600,000 in election campaign contributions — one of the largest, if not the largest expenditure by a single state on Washington lobbying and influence peddling.
The indictment further raises the question of why the Biden administration was willing to allow legal proceedings to put at risk its relationship with one of America's closest allies in the Middle East, one that last year opened the door to recognition of Israel by Arab and Muslim-majority states.
The UAE lobbying effort sought to position the Emirates, and at its behest, Saudi Arabia under the leadership of Crown Prince Mohammed's counterpart, Mohammed bin Salman, at the heart of US policy, ensure that Emirati and Saudi interests were protected, and shield the two autocrats from criticism of various of their policies and abuse of human rights.
Interestingly, UAE lobbying in the United States, in contrast to France and Austria, failed to persuade the Trump administration to embrace one of the Emirates' core policy objectives: a US crackdown on political Islam with a focus on the Muslim Brotherhood. UAE Crown Prince Mohammed views political Islam and the Brotherhood that embraces the principle of elections as an existential threat to the survival of his regime.
In one instance cited in the indictment, Mr. Barrack's two co-defendants, a UAE national resident in the United States, Rashid Al-Malik, and Matthew Grimes, a Barrack employee, discussed days after Mr. Trump's inauguration the possibility of persuading the new administration to designate the Muslim Brotherhood as a designated foreign terrorist organization. "This will be a huge win. If we can list them. And they deserved to be," Mr. Al-Malik texted Mr. Grimes on 23 January 2017.
The unsuccessful push for designating the Brotherhood came three months after Mr. Barrack identified the two Prince Mohammeds in an op-ed in Fortune magazine as members of a new generation of "brilliant young leaders." The billionaire argued that "American foreign policy must persuade these bold visionaries to lean West rather than East… By supporting their anti-terrorism platforms abroad, America enhances its anti-terrorism policies at home."
Mr. Barrack further sought to persuade America's new policymakers, in line with Emirati thinking, that the threat posed by political Islam emanated not only from Iran's clerical regime and its asymmetric defence and security policies but also from the Brotherhood and Tukey's Islamist government. He echoed Emirati promotion of Saudi Arabia after the rise of Mohammed bin Salman as the most effective bulwark against political Islam.
"It is impossible for the US to move against any hostile Islamic group anywhere in the world without Saudi support…. The confused notion that Saudi Arabia is synonymous with radical Islam is falsely based on the Western notion that 'one size fits all,' Mr. Barrack asserted.
The Trump administration's refusal to exempt the Brotherhood from its embrace of Emirati policy was the likely result of differences within both the US government and the Muslim world. Analysts suggest that some in the administration feared that designating the Brotherhood would empower the more rabidly Islamophobic elements in Mr. Trump's support base.
Administration officials also recognized that the UAE, Saudi Arabia, and Egypt constituted a minority, albeit a powerful minority, in the Muslim world that was on the warpath against the Brotherhood.
Elsewhere, Brotherhood affiliates were part of the political structure by either participating in government or constituting part of the legal opposition in countries like Kuwait, Iraq, Yemen, Bahrain, Morocco, Jordan, and Indonesia.
The affiliates have at times supported US policies or worked closely with US allies like in the case of Yemen's Al Islah that is aligned with Saudi-backed forces.
In contrast to UAE efforts to ensure that the Brotherhood is crushed at the risk of fueling Islamophobia, Nahdlatul Ulama, one of, if not the world's largest Muslim organization which shares the Emirates' rejection of political Islam and the Brotherhood, has opted to fight the Brotherhood's local Indonesian affiliate politically within a democratic framework rather than by resorting to coercive tactics.
Nahdlatul Ulama prides itself on having significantly diminished the prospects of Indonesia's Brotherhood affiliate, the Prosperous Justice Party (PKS), since the 2009 presidential election. The group at the time successfully drove a wedge between then-President Susilo Yudhoyono, and the PKS, his coalition partner since the 2004 election that brought him to power. In doing so, it persuaded Mr. Yudhoyono to reject a PKS candidate as vice president in the second term of his presidency.
Nahdlatul Ulama's manoeuvring included the publication of a book asserting that the PKS had not shed its links to militancy. The party has since failed to win even half of its peak 38 seats in parliament garnered in the 2004 election.
"Publication of 'The Illusion of an Islamic State: The Expansion of Transnational Islamist Movements to Indonesia' had a considerable impact on domestic policy. It primarily contributed to neutralizing one candidate's bid for vice president in the 2009 national election campaign, who had ties to the Muslim Brotherhood," said militancy expert Magnus Ranstorp.
Biden Revises US Sanctions Policy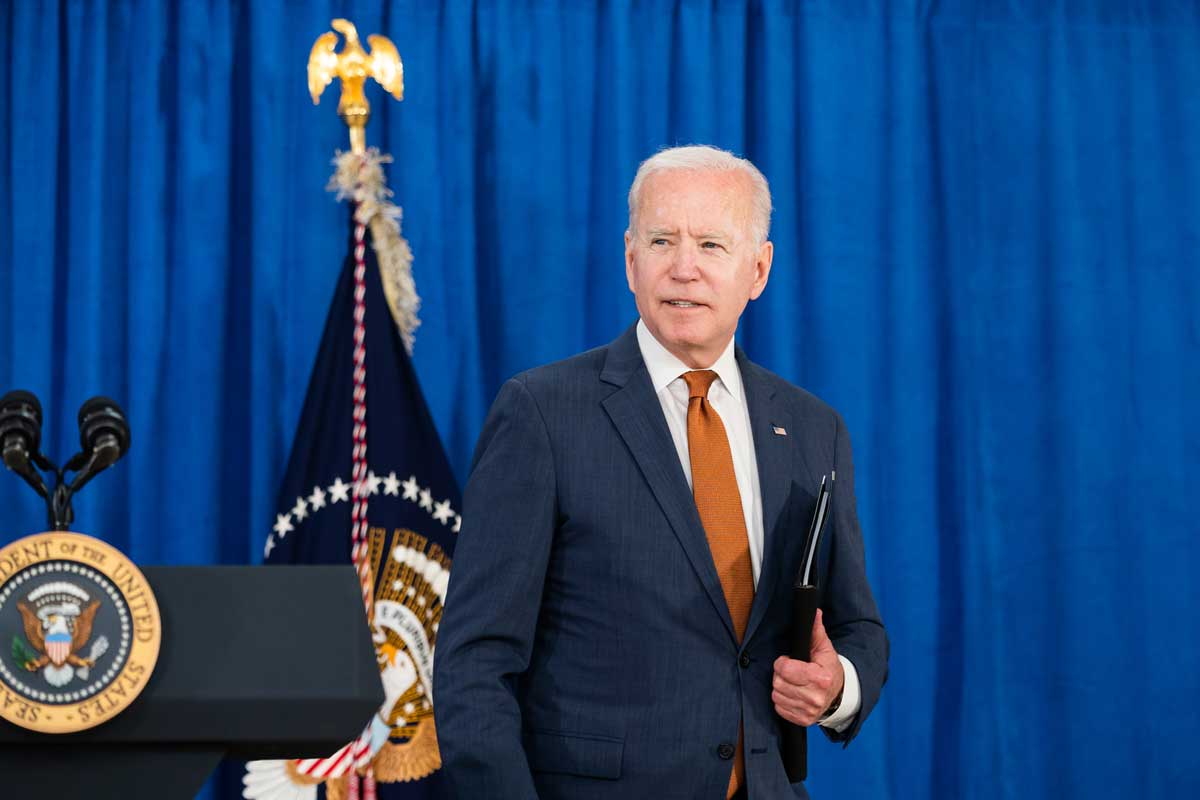 In the United States, a revision of the sanctions policy is in full swing. Joe Biden's administration strives to make sanctions instruments more effective in achieving his political goals and, at the same time, reducing political and economic costs. The coordination of restrictive measures with allies is also seen as an important task. Biden is cautiously but consistently abandoning the sanctions paradigm that emerged during Donald Trump's presidency.
The US sanctions policy under Trump was characterised by several elements. First, Washington applied them quite harshly. In all key areas (China, Iran, Russia, Venezuela, etc.), the United States used economic and financial restrictions without hesitation, and sometimes in unprecedented volumes. Of course, the Trump administration acted rationally and rigidity was not an end in itself. In a number of episodes, the American authorities acted prudently (for example, regarding sanctions on Russian sovereign debt in 2019). The Trump-led executives stifled excess Congressional enthusiasm for "draconian sanctions" against Russia and even some initiatives against China. However, the harshness of other measures sometimes shocked allies and opponents alike. These include the 6 April 2014 sanctions against a group of Russian businessmen and their assets, or bans on some Chinese telecommunications services in the United States, or sanctions blocking the International Criminal Court.
Second, Trump clearly ignored the views of US allies. The unilateral withdrawal from the nuclear deal with Iran in 2018 forced European businesses to leave Iran, resulting in losses. Even some of the nation's closest allies were annoyed. Another irritant was the tenacity with which Trump (with Congressional backing) threw a wrench in the wheels of the Nord Stream 2 pipeline project. Despite the complicated relations between Moscow and the European Union, the latter defended the right to independently determine what was in its interests and what was not.
Third, concerns about sanctions have emerged among American business as well. Fears have grown in financial circles that the excessive use of sanctions will provoke the unnecessary politicisation of the global financial system. In the short term, a radical decline in the global role of the dollar is hardly possible. But political risks are forcing many governments to seriously consider it. Both rivals (Moscow and Beijing) and allies (Brussels) have begun to implement corresponding plans. Trade sanctions against China have affected a number of US companies in the telecommunications and high-tech sectors.
Finally, on some issues, the Trump administration has been inconsistent or simply made mistakes. For example, Trump enthusiastically criticised China for human rights violations, supporting relevant legislative initiatives. But at the same time, it almost closed its eyes to the events in Belarus in 2020. Congress was also extremely unhappy with the delay in the reaction on the "Navalny case" in Russia. As for mistakes, the past administration missed the moment for humanitarian exemptions for sanctions regimes in connection with the COVID-19 epidemic. Even cosmetic indulgences could have won points for US "soft power". Instead, the US Treasury has published a list of pre-existing exceptions.
The preconditions for a revision of the sanctions policy arose even before Joe Biden came to power. First of all, a lot of analytical work was done by American think tanks—nongovernmental research centers. They provided a completely sober and unbiased analysis of bothха! achievements and mistakes. In addition, the US Government Accountability Office has done serious work; in 2019 it prepared two reports for Congress on the institutions of the American sanctions policy. However, Joe Biden's victory in the presidential election significantly accelerated the revision of the sanctions instruments. Both the ideological preferences of the Democrats (for example, the emphasis on human rights) and the political experience of Biden himself played a role.
The new guidelines for the US sanctions policy can be summarised as follows. First, the development of targeted sanctions and a more serious analysis of their economic costs for American business, as well as business from allied and partner countries. Second, closer coordination with allies. Here, Biden has already sent a number of encouraging signals by introducing temporary sanctions exemptions on Nord Stream 2. Although a number of Russian organisations and ships were included in the US sanctions lists, Nord Stream 2 itself and its leadership were not affected. Third, we are talking about closer attention to the subject of human rights. Biden has already reacted with sanctions both to the "Navalny case" and to the situation in Belarus. Human rights will be an irritant in relations with China. Fourth, the administration is working towards overturning Trump's most controversial decisions. The 2020 decrees on Chinese telecoms were cancelled, the decree on sanctions against the International Criminal Court was cancelled, the decree on Chinese military-industrial companies was modified; negotiations are also underway with Iran.
The US Treasury, one of the key US sanctions agencies, will also undergo personnel updates. Elisabeth Rosenberg, a prominent sanctions expert who previously worked at the Center for a New American Security, may take the post of Assistant Treasury Secretary. She will oversee the subject of sanctions. Thus, the principle of "revolving doors", which is familiar to Americans, is being implemented, when the civil service is replenished with personnel from the expert community and business, and then "returns" them back.
At the same time, the revision of the sanctions policy by the new administration cannot be called a revolution. The institutional arrangement will remain unchanged. It is a combination of the functions of various departments—the Treasury, the Department of Trade, the Department of Justice, the State Department, etc. The experience of their interagency coordination has accumulated over the years. The system worked flawlessly both under Trump and under his predecessors. Rather, it will be about changing the political directives.
For Russia, the revision is unlikely to bring radical changes. A withdrawal from the carpet bombing of Russian business, such as the incident on 6 April 2018 hint that good news can be considered a possibility. However, the legal mechanisms of sanctions against Russia will continue to operate. The emphasis on human rights will lead to an increase in sanctions against government structures. Against this background, regular political crises are possible in relations between the two countries.
From our partner RIAC