Deloitte Study: Navigating the Energy Transition from Disruption to Growth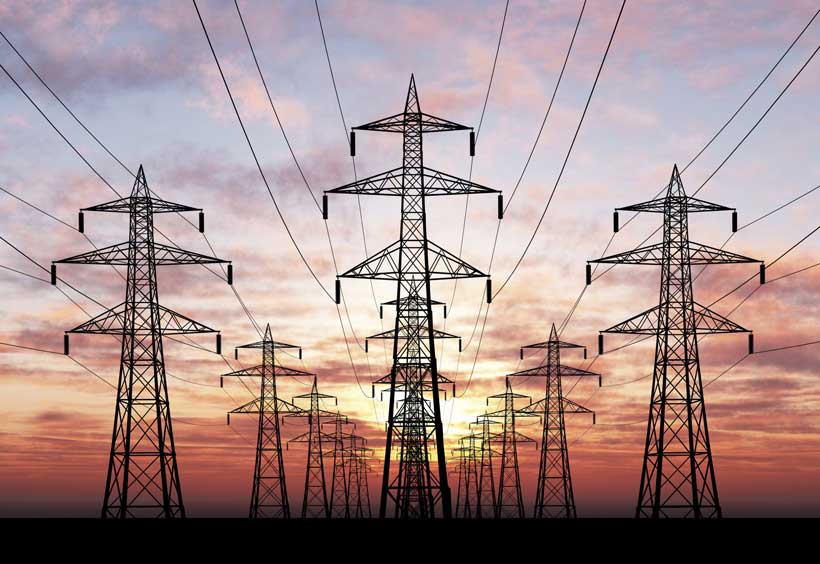 Despite current economic challenges, energy and industrial leaders are expected to remain committed to their long-term plans to reduce fossil fuel reliance.
Eighty-nine percent of executives surveyed across energy and industrial sectors reported already having or developing a strategy to reduce reliance on fossil fuels.
While a temporary pause in spending on some priorities and technologies is expected, as companies await a recovery, they are unlikely to be canceled completely.
Momentum for action on decarbonization, reinforced by growing consumer and stakeholder pressures, will likely not be compromised by present circumstances.
Why this matters
In the wake of the COVID-19 pandemic, oil price collapse, and increasingly challenged economy, many have questioned if the pace of the global energy transition has been disrupted and whether energy and industrial companies will remain committed to their decarbonization goals. Deloitte's "Navigating the energy transition from disruption to growth," report examines progress to date in the energy transition, the decisions management teams in the energy and industrial sectors are facing, and how the current economic environment could affect the transition's future trajectory. As part of this study, Deloitte surveyed 600 C-suite executives and other senior corporate leaders globally for their perspectives around low-carbon trends and strategies.
Energy transition remains a priority for energy and industrials
Despite the current economic challenges, the survey study findings suggest that energy and industrial leaders are expected to remain committed to an energy transition that they believe can help reduce costs, increase customer loyalty and make their companies more competitive.
Eighty-nine percent of surveyed executives (92% oil and gas, 92% power and utilities, 87% chemical, 87% industrials) reported their companies either already had a plan or were developing a strategy to reduce reliance on fossil fuels.
Across sectors surveyed, some of the top drivers of decarbonization included customer focus and digital technologies supporting energy efficiency (i.e., cost savings) and decarbonization.
More than 50% of the executives reported that meeting decarbonization reduction targets are tied to board and/or executive compensation.
Seventy-one percent of CEOs surveyed across industries said that the key benefit achieved from their plans for a lower-carbon future was to improve the environment.
While environmental benefits will likely be deemphasized as companies regain their footing through the economic crisis, reducing costs and maintaining a competitive position are expected to remain important even in the downturn.
Decarbonization a strategic imperative for oil and gas
The energy transition is having a mixed impact on the oil and gas sector, as decarbonization is expected to slow long-term oil demand growth. Most company leaders in this sector however appear to recognize this reality and are rethinking where and how they do business in a decarbonizing world. Many are making the energy transition a strategic priority, as evidenced from the survey results detailing the scale of plans and commitments in place.
Sixty-eight percent of surveyed CEOs indicated that the key component of their decarbonization strategy was a focus on low-carbon fuels, including natural gas.
Oil and gas executives cited consumer support and regulatory mandates including policy incentives, as the top drivers for the energy transition.
Almost half (49%) of oil and gas company respondents said they plan to switch to cleaner fuels or renewables in their facilities and field operations.
Further down the value chain, 57% of chemical executives reported that their company has invested in renewables to reduce emissions and waste.
More than half (56%) of oil and gas respondents indicated that plan metrics to reduce reliance on fossil fuels were tied to executive compensation.
When asked if a low-carbon future would have a positive, neutral, or negative impact on the future of their organization, over 60% surveyed said it would have a positive impact.
Technologies play key role in business climate goals
Survey respondents overwhelmingly cited technology as a key enabler of progress in the energy transition. While a near-term pause in spending on new technologies is expected, they are unlikely to be canceled completely as these investments help increase operational efficiency, reduce carbon emissions, and benefit companies in the long run.
Digital technologies that improve energy efficiency were ranked as the top priority for oil and gas (59%); and industrial products and construction (53%) executives surveyed.
Carbon-capture-utilization-and-storage (CCUS) and other carbon-reducing technologies were identified as a key component to emission reduction by oil and gas (54%); and chemicals and specialty materials (54%) surveyed leaders.
Nearly 70% of executives who reported that they have a sustainability strategy in place, cited digital technologies supporting sustainability and energy efficiency as the key driver.
Top accelerators to achieving decarbonization goals among oil and gas surveyed executives included partnerships; mergers and acquisitions; and organic investments.
Global transformation of the electricity sector requires greater efforts to ensure security of supply
The electricity sector, which plays a large and growing role in energy systems around the world, is undergoing its most dramatic transformation since its creation more than a century ago. The importance of electricity is only set to increase in the years ahead, calling for a more comprehensive approach to electricity security to meet evolving challenges such as cyber threats, extreme weather events and rapidly growing shares of variable electricity generation from wind and solar power, according to a new report by the International Energy Agency.
The report, Power Systems in Transition, is the first major global study to examine in depth these three key areas for the future of electricity security at the same time and offer recommendations for addressing them in a way that supports the acceleration of clean energy transitions globally.
"Energy security is at the heart of the IEA's mission because it is critical for social wellbeing, economic prosperity and successful clean energy transitions. We are dedicated to helping countries around the world ensure that all their citizens have access to clean, reliable and affordable energy," said Dr Fatih Birol, the IEA Executive Director. "Electricity is essential for the functioning of modern societies – as the Covid-19 crisis has highlighted – and for bringing down global emissions. This is why we are continuing to expand and deepen our work on electricity security."
The report is being launched today at the 2nd Global Ministerial Conference on System Integration of Renewables, which is co-hosted by the IEA and the Singapore government. The event will bring together Ministers, industry CEOs and thought leaders from around the world for discussions on the theme of "Investment, Integration and Resilience: A Secure, Clean Energy Future."
Electricity accounts for one-fifth of global energy consumption today, and its share is rising. It is set to play a bigger role in heating, cooling and transport as well as many digitally integrated sectors such as communication, finance and healthcare. In pathways towards meeting international energy and climate goals, such as the IEA Sustainable Development Scenario, the trend will accelerate. In that scenario, electricity could surpass oil as the world's largest energy source by 2040. Wind and solar's share of global electricity generation would rise from 7% to 45%, with all renewables combined generating more than 70% of the total.
Many countries today enjoy a high level of electricity security thanks to centrally controlled systems, relatively simple supply chains, and power plants that can supply electricity whenever needed. But recent technology and policy developments are now radically changing the sector and with it, the electricity security model that has prevailed for the past century. These developments include steep declines in the costs of variable renewables, the trends of decentralisation and digitalisation, and the impacts of climate change.
The challenge for governments and utilities is to update policies, regulations and market designs to ensure that power systems remain secure throughout clean energy transitions. The new IEA report maps out key steps for achieving this. An essential goal is to make systems more flexible so they can smoothly accommodate the variable electricity production from wind and solar. This includes making the best use of the flexibility on offer from existing power plants that can generate electricity when required, as well as increasing investments in grids and other sources of flexibility such as demand-side technologies and storage resources. However, global investment in these areas is declining, a trend that has been exacerbated by the Covid-19 crisis. An increase in investments should be facilitated by better-designed markets that reward power system resources that deliver flexibility and capacity.
The growing digitalisation of electricity systems, the rise of smart grids and the shift to a wider distribution of generation resources offers many opportunities and benefits. But with cyber threats already substantial and growing, it is imperative to strengthen cyber resilience measures and make them a central part of the planning and operation of power systems. Governments can achieve this through a wide range of policy and regulatory approaches – from highly prescriptive ones to framework-oriented, performance-based ones.
The effects of climate change mean that electricity systems need to become more resilient to the impacts of changing weather patterns, rising sea levels and more extreme weather events. This can be accomplished by giving a high priority to climate resilience in electricity security policies and establishing better standards to guide the necessary investments. Enhancing the resilience of electricity systems to climate change also brings multiple benefits.
The new IEA report identifies best practices and lessons learned from around the globe. It also provides a set of recommendations for institutional frameworks that establish clear responsibilities, incentives and rules; measures to identify, manage and mitigate risks; and protocols to monitor progress, respond and recover, including through emergency response exercises.
"The IEA is the world's energy authority where governments and industry leaders can share experiences and expertise to help move the world towards a more secure and sustainable energy future," said Dr Birol. "This report is the reference manual for policy-making on electricity security now and for years to come."
The IEA's expanding work on energy security challenges will next year include a special report providing a forward-looking assessment of the global supply of critical minerals for clean energy technologies.
Solutions to accelerate renewables integration and power system resilience
Singapore and the International Energy Agency today co-hosted the second Global Ministerial Conference on System Integration of Renewables (SIR). The Conference was held as part of the Singapore International Energy Week (SIEW) 2020.
This is the first SIR Ministerial Conference to be held in Asia. Under the theme "Investment, Integration, and Resilience: A Secure, Clean Energy Future," the SIR Ministerial Conference brought together close to 30 Energy Ministers, global CEOs and thought leaders to discuss emerging issues in the acceleration of renewables integration and power system resilience with a strong focus on Asia and Southeast Asia. The IEA also launched its new report on electricity security, Power Systems in Transition, at the Conference. The report provides important recommendations on modernising power grids for greater reliability and flexibility.
Singapore's Minister in the Prime Minister's Office and Second Minister for Trade & Industry, and Manpower and co-Chair of the SIR Ministerial Dr Tan See Leng said: "International cooperation and public-private partnerships remain vital as we navigate towards a more sustainable energy future. As we address the urgent need to future-proof our systems to create more resilience and flexibility, we must also increase the share of, and enhance the integration of renewable energy in our energy systems. We look forward to working with the IEA to advance global energy transitions."
"The IEA is pleased to partner with Singapore for the 2nd Ministerial Conference on System Integration of Renewables as the country sits at the heart of Asia, a region that will be critical in shaping the future of global energy markets," said Dr Fatih Birol, the IEA Executive Director. "Today, we shared important lessons from across Asia and beyond on how best to integrate growing shares of wind and solar into power systems while maintaining security of supply. This will be crucial if renewables are to become the fundamental cornerstone of global clean energy transitions."
Singapore's cooperation with the IEA has deepened significantly since it became an Association country of the IEA in 2016. Singapore and the IEA have co-hosted many innovative initiatives and programmes to advance the global energy agenda. These include the training programmes under the Singapore-Regional Training Hub, the Singapore-IEA Forum and the Capacity Building Roadmap on Energy Investment and Financing for ASEAN.
Impact of COVID-19 on Commodity Markets Heaviest on Energy Prices
While metal and agricultural commodities have recouped their losses from the COVID-19 pandemic and are expected to make modest gains in 2021, energy prices, despite some recovery, are expected to stabilize below pre-pandemic levels next year, the World Bank said.
Oil prices fell dramatically in the early stages of COVID-19 and have only partially regained pre-pandemic price levels, while metal prices declined relatively modestly and have returned to levels that preceded the shock, according to the semi-annual Commodity Markets Outlook report. Agriculture prices were relatively unaffected by the pandemic, but the number of people at risk of food insecurity has risen as a result of the broader effects of the global recession.
"The impact of COVID-19 on commodities has been uneven, and could have lasting effects for energy markets," said Ayhan Kose, World Bank Group Acting Vice President for Equitable Growth, Finance & Institutions and Director for the Prospects Group. "When declines in commodity prices are short-lived, policy stimulus can buffer their impact. However, when prices remain depressed for an extended period, policy makers need to find solutions so their economies can adjust smoothly to a new normal. Because of COVID-19, the new normal for oil-exporting emerging and developing economies arrived earlier. In the post-COVID world, these countries need to be more aggressive in implementing policies to reduce their reliance on oil revenues."
Oil prices are expected to average $44 per barrel in 2021, up from an estimated $41 per barrel in 2020. Demand is expected to rise only slowly as tourism and travel continue to be held back by health concerns and as global economic activity is anticipated to return to pre-pandemic levels only in the year after next. Supply restraint is expected to be eased steadily. Energy prices overall —which also include natural gas and coal—are expected to rebound sizably in 2021, following large declines in 2020, an upward revision from April's forecast. A resurgence of a second wave of the pandemic that results in more lockdowns and less consumption, and delays in vaccine development and distribution, could lead to lower energy prices than forecast.
Metal prices are expected to post modest increases in 2021 after falling in 2020, supported by the ongoing recovery in the global economy and continued stimulus from China. A prolonged period of weak global growth would lead to lower prices than forecast.
Agriculture prices are expected to rise slightly in 2021, following an estimated 3% increase in 2020 following some shortfall in edible oil production. Concerns about food insecurity remain relevant in several emerging market and developing economies. These concerns are prompted by hits to incomes from the global recession, bottlenecks in food availability at the local level, and border restrictions that have constrained labor supply. Food price inflation has spiked in several countries.
The pandemic is only the latest in a long history of shocks to commodity markets. A Special Focus looks at the nature of commodity price shocks on 27 commodities during 1970-2019. It finds that highly persistent ("permanent") and short-lived ("transitory") shocks have contributed almost equally to commodity price variation, although with wide variety across commodities. Permanent shocks account for most of agricultural commodity price variability while transitory shocks are more relevant in industrial commodity prices. The varied duration of such shocks points to a need for policy flexibility.
A transitory commodity price shock may call for stimulative fiscal policy to smooth consumption; countries that depend on exports of commodities subject to cyclical price swings may want to build fiscal buffers during the boom phase and use them in the bust period to support economic activity. In countries that rely heavily on commodities that are subject to permanent shocks, structural policies such as economic diversification and broadening the tax base may be needed to facilitate adjustments to new economic environments.