COVID-19 Intensifies the Urgency to Expand Sustainable Energy Solutions Worldwide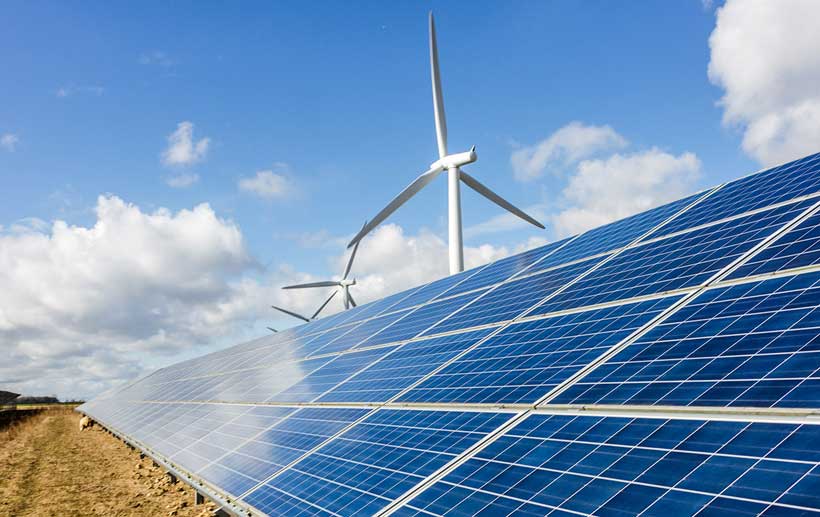 Despite accelerated progress over the past decade, the world will fall short of ensuring universal access to affordable, reliable, sustainable, and modern energy by 2030 unless efforts are scaled up significantly, reveals the new Tracking SDG 7: The Energy Progress Report released today by the International Energy Agency (IEA) the International Renewable Energy Agency (IRENA), the United Nations Statistics Division (UNSD), the World Bank, and the World Health Organization (WHO).
According to the report, significant progress had been made on various aspects of the Sustainable Development Goal (SDG) 7 prior to the start of the COVID-19 crisis. This includes a notable reduction in the number of people worldwide lacking access to electricity, strong uptake of renewable energy for electricity generation, and improvements in energy efficiency. Despite these advances, global efforts remain insufficient to reach the key targets of SDG 7 by 2030.
The number of people without access to electricity declined from 1.2 billion in 2010 to 789 million in 2018, however, under policies that were either in place or planned before the start of the COVID-19 crisis, an estimated 620 million people would still lack access in 2030, 85 percent of them in Sub-Saharan Africa. SDG 7 calls for universal energy access by 2030.
Other important elements of the goal also continue to be off track. Almost 3 billion people remained without access to clean cooking in 2017, mainly in Asia and Sub-Saharan Africa. Largely stagnant progress since 2010 leads to millions of deaths each year from breathing cooking smoke. The share of renewable energy in the global energy mix is only inching up gradually, despite the rapid growth of wind and solar power in electricity generation. An acceleration of renewables across all sectors is required to move closer to reaching the SDG 7 target, with advances in heating and transport currently lagging far behind their potential. Following strong progress on global energy efficiency between 2015 and 2016, the pace has slackened. The rate of improvement needs to speed up dramatically, from 1.7 percent in 2017 to at least 3 percent in coming years.
Accelerating the pace of progress in all regions and sectors will require stronger political commitment, long-term energy planning, increased public and private financing, and adequate policy and fiscal incentives to spur faster deployment of new technologies An increased emphasis on "leaving no one behind" is required, given the large proportion of the population without access in remote, rural, poorer and vulnerable communities.
The 2020 report introduces tracking on a new indicator, 7.A.1, on international financial flows to developing countries in support of clean and renewable energy. Although total flows have doubled since 2010, reaching $21.4 billion in 2017, only 12 percent reached the least-developed countries, which are the furthest from achieving the various SDG 7 targets.
The five custodian agencies of the report were designated by the UN Statistical Commission to compile and verify country data, along with regional and global aggregates, in relation to the progress in achieving the SDG 7 goals. The report presents policymakers and development partners with global, regional and country-level data to inform decisions and identify priorities for a sustainable recovery from COVID-19 that scales up affordable, reliable, sustainable and modern energy. This collaborative work highlights once more the importance of reliable data to inform policymaking as well as the opportunity to enhance data quality through international cooperation to further strengthen national capacities. The report has been transmitted by SDG 7 custodian agencies to the United Nations Secretary-General to inform the 2030 Agenda for Sustainable Development's annual review.
Key highlights on SDG7 targets
Please note that the report's findings are based on international compilations of official national-level data up to 2018 while also drawing on analysis of recent trends and policies related to SDG 7 targets.
Access to electricity: Since 2010, more than a billion people have gained access to electricity. As a result, 90 percent of the planet's population was connected in 2018. Yet 789 million people still live without electricity and despite accelerated progress in recent years, the SDG target of universal access by 2030 appears unlikely to be met, especially if the COVID-19 pandemic seriously disrupts electrification efforts. Regional disparities persist. Latin America and the Caribbean, Eastern Asia and South-eastern Asia are approaching universal access but Sub-Saharan Africa lags behind, accounting for 70 percent of the global deficit. Several large access-deficit countries in the region have electrification growth rates that are not keeping up with population growth. Nigeria and the Democratic Republic of Congo (DRC) have the largest deficits, with 85 million and 68 million unelectrified people, respectively. India has the third largest deficit with 64 million unelectrified people, although its rate of electrification outpaces population growth. Among the 20 countries with the largest access deficits, Bangladesh, Kenya, and Uganda showed the greatest improvement since 2010, thanks to annual electrification growth rates in excess of 3.5 percentage points, driven largely by a comprehensive approach that combined grid, mini grid and off-grid solar electrification.
Clean cooking: Almost three billion people remained without access to clean fuels and technologies for cooking, residing mainly in Asia and Sub-Saharan Africa. Over the 2010 to 2018 period, progress has remained largely stagnant, with the rate of increase in access to clean cooking even decelerating since 2012 in some countries, falling behind population growth. The top 20 countries lacking access to clean cooking accounted for 82 percent of the global population without access between 2014 and 2018. This lack of clean cooking access continues to have serious gender, health, and climate consequences that affect not only the achievement of SDG target 7.1, but also the progress towards several other related SDGs. Under current and planned policies, 2.3 billion people would still be deprived of access to clean cooking fuels and technologies in 2030. The COVID‑19 pandemic is likely to swell the toll of prolonged exposure of women and children to household air pollution caused by mainly using raw coal, kerosene or traditional uses of biomass for cooking. Without prompt action, the world will fall short of the universal cooking access goal by almost 30 percent. Greater access to clean cooking was achieved largely in two regions of Asia. From 2010 to 2018, in Eastern Asia and South-eastern Asia the numbers of people lacking access fell from one billion to 0.8 billion. Central Asia and Southern Asia also saw improved access to clean cooking, in these regions the number of people without access dropped from 1.11 billion to 1.0 billion.
Renewables: The share of renewables in the global energy mix reached 17.3 percent of final energy consumption in 2017, up from 17.2 percent in 2016 and 16.3 percent in 2010. Renewables consumption (+2.5 percent in 2017) is growing faster than global energy consumption (+1.8 percent in 2017), continuing a trend in evidence since 2011. Most of the growth in renewables has occurred in the electricity sector, thanks to the rapid expansion of wind and solar power that has been enabled by sustained policy support and falling costs. Meanwhile, the use of renewables in heating and transport is lagging. An acceleration of renewables across all sectors will be needed to achieve SDG target 7.2. The full impact of the COVID-19 crisis on renewables is yet to become clear. Disruption to supply chains and other areas risks delaying deployments of wind and solar PV. The growth of electricity generation from renewables appears to have slowed down as a result of the pandemic, according to the available data. But they so far appear to be holding up much better than other major fuels such as coal and natural gas.
Energy efficiency: Global primary energy intensity – an important indicator of how heavily the world's economic activity uses energy – improved by 1.7 percent in 2017. That is better than the 1.3 percent average rate of progress between 1990 and 2010 but still well below the original target rate of 2.6 percent and a marked slowdown from the previous two years. Specific metrics on energy intensity in different sectors indicate that improvements have been fastest in the industry and passenger transport sectors, exceeding 2 percent since 2010. In the services and residential sectors, they have averaged between 1.5 percent and 2 percent. Freight transport and agriculture have lagged slightly behind. Achieving SDG target 7.3 for energy efficiency will require the overall pace of improvement to accelerate significantly to around 3 percent a year between 2017 and 2030. But preliminary estimates suggest that the rate remained well below that level in 2018 and 2019, making an even more substantial increase in the coming years necessary to reach the SDG 7 target.
International financial flows: International public financial flows to developing countries in support of clean and renewable energy doubled since 2010, reaching $21.4 billion in 2017. These flows mask important disparities with only 12 percent of flows in 2017 reaching those most in need (least developed countries and small island developing states). To accelerate renewable energy deployment in developing countries, there is a need for enhanced international cooperation that includes stronger public and private engagement, to drive an increase of financial flows to those most in need – even more so in a post-COVID-19 world.
Accelerating private sector investment in large-scale Renewable Energy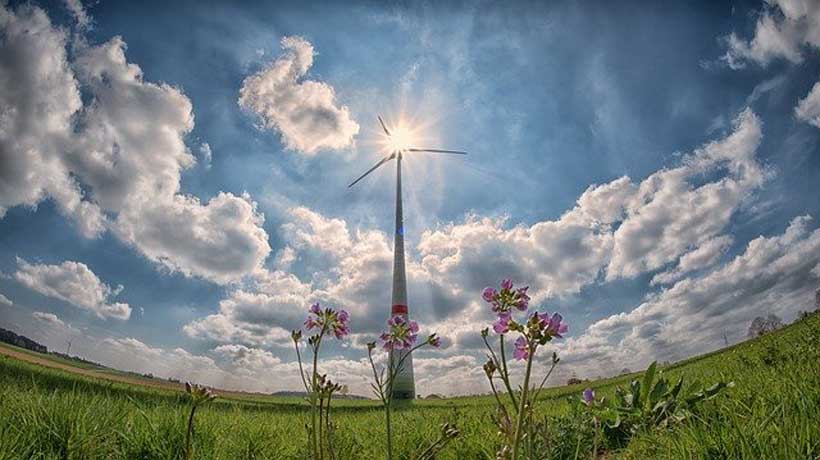 Following its 2020 edition, the Economic Policy Dialogue series (EPD) is back with six new sessions that will run until June 2023. Organized by the United Nations Development Programme (UNDP) and the World Bank Group in Tunisia through TERI Trust Fund, these monthly meetings aim to bring together relevant key stakeholders to create a space for constructive, inclusive, and transparent debate, allowing to collectively address the challenges of economic and social reforms facing the country.
The six EPD sessions are organized to foster dialogue on structural reforms and collectively identify practical and operational solutions to facilitate the implementation of reforms needed to address economic and social challenges as well as economic and development priorities.
The first session will be held on Thursday, 24 November 2022, and will focus on "Accelerating private sector investment in large-scale renewable energy." Through a frank and direct debate, this dialogue session will aim to propose solutions to accelerate the realization of large-scale renewable energy projects, find ways to overcome the identified barriers and propose innovative mechanisms for a win-win partnership to regain investor confidence and catalyze the development of these projects. Accelerating the implementation of these projects is the only way to reduce the energy deficit and contribute to achieving energy transition objectives: energy security, economic competitiveness, social equity, and climate action.
Tunisia's interests in the energy transition are evident given the country's increasing energy demand (1.5% per year) and the worsening of the energy deficit. All the while, the country remains, despite the adoption of several forward-looking laws, far from the objectives it had set itself – namely, 30% of renewable energy in the energy mix in 2030.
At the end of each session, proposed in a participatory format, recommendations will be formulated to initiate and fuel reflection on possible national socio-economic reforms. These reforms aim to improve access to regional development, youth employability, and economic and financial inclusion within the Sustainable Development Goals (SDGs) framework.
World Bank Group Announces International Low-Carbon Hydrogen Partnership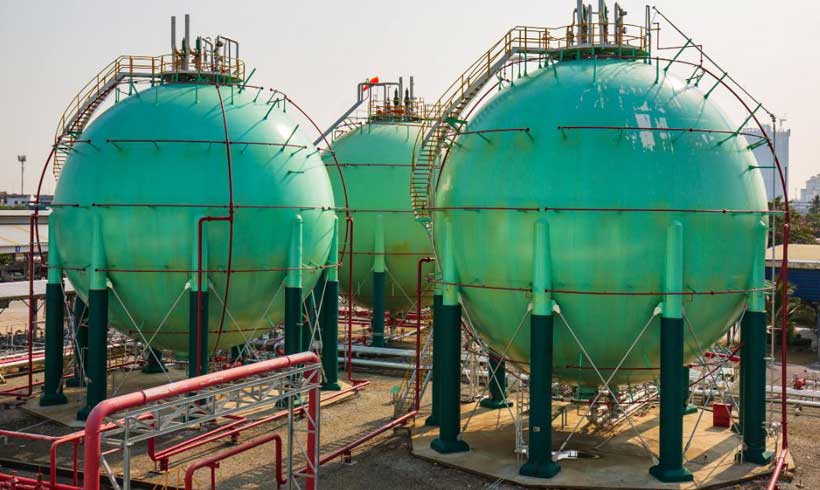 Today, on Energy Day at COP27, the World Bank Group announced the creation of the Hydrogen for Development Partnership (H4D), a new global initiative to boost the deployment of low-carbon hydrogen in developing countries.
H4D will help catalyze significant financing for hydrogen investments in the next few years, both from public and private sources. The partnership will foster capacity building and regulatory solutions, business models, and technologies toward the roll out of low-carbon hydrogen in developing countries. Through H4D, developing countries will gain further access to concessional financing and technical assistance to scale up hydrogen projects.
"Low-carbon hydrogen can have a significant role in countries seeking to accelerate their clean energy transition," said David Malpass, President of the World Bank Group. "Our new hydrogen partnership will enable developing countries to prepare low-carbon hydrogen projects and boost energy security and resilience for their people while lowering emissions."
Low-carbon hydrogen offers a solution to decarbonize heavy industries that produce more than 25 percent of global CO2 emissions, for which there is presently no viable alternative to fossil fuels. Low-cost, low-carbon hydrogen fuel can become a viable replacement for diesel in transportation. Hydrogen also has the potential to provide long-term energy storage options and bolster the reliability of renewable energies with variable outputs, like solar photovoltaics and wind.
For low- and middle-income countries, low-carbon hydrogen has the potential to generate export revenues, creating a value-added export sector that generates jobs for skilled labor and helps promote food security, since hydrogen can be used to produce ammonia, a key component of fertilizers.  It can also generate energy capacity to meet local needs, including decarbonizing in-country manufacturing and smelting sectors, and provide energy access to remote populations.
The main activities of the H4D partnership, to be hosted in the Energy Sector Management Assistance Program (ESMAP) of the World Bank, will include:
Convening international cooperation to increase the knowledge base in low-carbon hydrogen technologies for developing countries.
Building capacities by following a global public goods approach.
Understanding requirements from emerging markets and the private sector for the deployment of low-carbon hydrogen and its derivatives.
Creating opportunities to inform innovation and for new technologies to gain visibility.
Generating policy dialogue on enabling the deployment of low-carbon hydrogen across countries.
Fostering collaboration with private sector partners for clean hydrogen projects.
EU leaders accuse US natural gas producers of profiteering
European leaders are unhappy with natural gas prices. Some leaders are insisting that the EU impose a price cap on all natural gas imports, regardless of origin, – notes Oilprice.com.
France's president Emmanuel Macron accused the United States of a "double standard" because of the difference between the price at which liquefied natural gas produced in the U.S. sells in Europe and the price at which natural gas sells within the U.S.
"The North American economy is making choices for the sake of attractiveness, which I respect, but they create a double standard," Macron said, also adding that "they allow state aid going to up to 80% on some sectors while it's banned here – you get a double standard."
He wasn't alone among European national leaders in being unhappy about gas prices. In fact, as many as 15 leaders were unhappy, and they insisted that the EU imposes a price cap on all natural gas imports, regardless of origin.
Now, the U.S. is striking back at the accusations.
"What's happening is the companies that hold those long-term contracts with US LNG producers, they're marking that up and earning that margin in the European market," Brian Crabtree, an assistant secretary at the Department of Energy, – told the Financial Times. "It's not the US LNG company, it's basically European-headquartered international oil companies and traders."
Indeed, producers of liquefied natural gas do not invariably sell their product directly to the consumer, in the face of a country in Europe, for instance, They work with commodity majors such as Vitol and Trafigura, or the supermajors, including BP and Shell.
This is not to say that LNG producers are not benefiting from the much stronger demand for LNG from Europe. And this is exactly the reason they have been benefiting, in the form of higher profits: demand has surged, and when demand surges, prices follow, especially if supply is not growing as fast as demand.
In other words, Europe seems to want businesses to not act as businesses and take every opportunity to make a profit, which is what businesses are all about.
Be that as it may, a Ministry of Energy analyst, told the FT that the U.S. was committed to helping Europe get enough gas "at a price that is affordable to the continent." It's hardly a surprise he did not go into detail on how this affordable price would be achieved.
…This is a free market, isn't it?
International Affairs