More 'can and must be done' to eradicate caste-based discrimination in Nepal
Shocked over the killing last weekend of five men in Nepal, who had planned to escort home one of their girlfriends from a higher caste, the UN human rights chief on Friday stressed that ending caste-based discrimination is "fundamental" to the overall sustainable development vision of leaving no one behind.
"It is distressing that caste-based prejudices remain deeply entrenched in our world in the 21st century, and I am filled with sadness for these two young people who held high hopes of building a life together despite the obstacles presented by their accident of birth" said High Commissioner for Human Rights Michelle Bachelet, referring to the couple at the centre of the tragedy.
Last Saturday, a 21-year-old man from the 'untouchable' Dalit caste, known as Nawaraj BK, and his friends, traveled some 32 km from Jajarkot district, to Western Rukum district, the home of the man's girlfriend, who belongs to a higher social caste.
They intended to escort the young woman back to their home district, reportedly at her request, but were attacked and chased into a river. Five men, four of whom were also Dalits, were later found dead, while another is still missing.
"Caste-based discrimination remains widespread, not only in Nepal but other countries, and often leads to serious harm and, as in this case, even loss of life", lamented Ms. Bachelet.
Dalits under attack
Nawaraj's case is not an isolated one.
Dalits, formerly known as "untouchables", have suffered for generations of public shaming at the hands of upper-caste Hindus and continue to face widespread atrocities across the country, with any seeming attempts at upward social mobility, violently shut down.
In a similar case, disturbing reports have also emerging about a 12-year-old Dalit girl who was killed in a separate attack in the village of Devdaha, in the Rupandehi district in southern Nepal.
She is said to have been forcibly married to her alleged rapist from a dominant caste. The girl's body was reportedly left hanging from a tree on Saturday.
The High Commissioner called for an independent investigation into the attacks, underscoring that the victims and their families have the right to justice, truth and reparations.
Searching for justice
The killings have triggered outrage in Nepal, prompting the federal Ministry of Home Affairs to establish a five-member "high-level investigation committee" to look into the incident.
On Tuesday, police reportedly filed a complaint against 20 alleged perpetrators.
"Despite constitutional guarantees, impunity for caste-based discrimination and violence remains high in Nepal", according to the UN human rights office (OHCHR).
And while the country has taken "big strides to address this scourge", she maintained that "so much more can and must be done, to eradicate this blight on society".
The Nepali Parliament's Law, Justice and Human Rights Committee has asked authorities to immediately investigate two cases of gang-rape of Dalit women, as well as other caste-based cases involving murder, enforced disappearances and forced abortion.
Although Nepal is party to the Convention on the Elimination of All Forms of Racial Discrimination, the Committee tasked with monitoring the treaty observed that despite the abolition of "untouchability" in Nepal, Dalits continue to face deep-rooted discrimination, including issues surrounding inter-caste marriages.
Discrimination at every turn
And the risks for this vulnerable caste has only increased during the COVID-19 pandemic.
On Monday, the parliamentary committee directed the Government to investigate all incidents of caste-based discrimination and violence during the coronavirus lockdown.
Dalits in Nepal and other countries experience discrimination at every level of their daily lives, limiting their employment and educational opportunities, the places where they can collect water or worship, and their choice of who to marry, says OHCHR.
Structural barriers and discrimination force Dalits to continue low-income and dehumanizing employment, such as manual scavenging, disposing of dead animals, digging graves or making leather products.
UN Women's feminist roadmap tackles triple crises of jobs, care and climate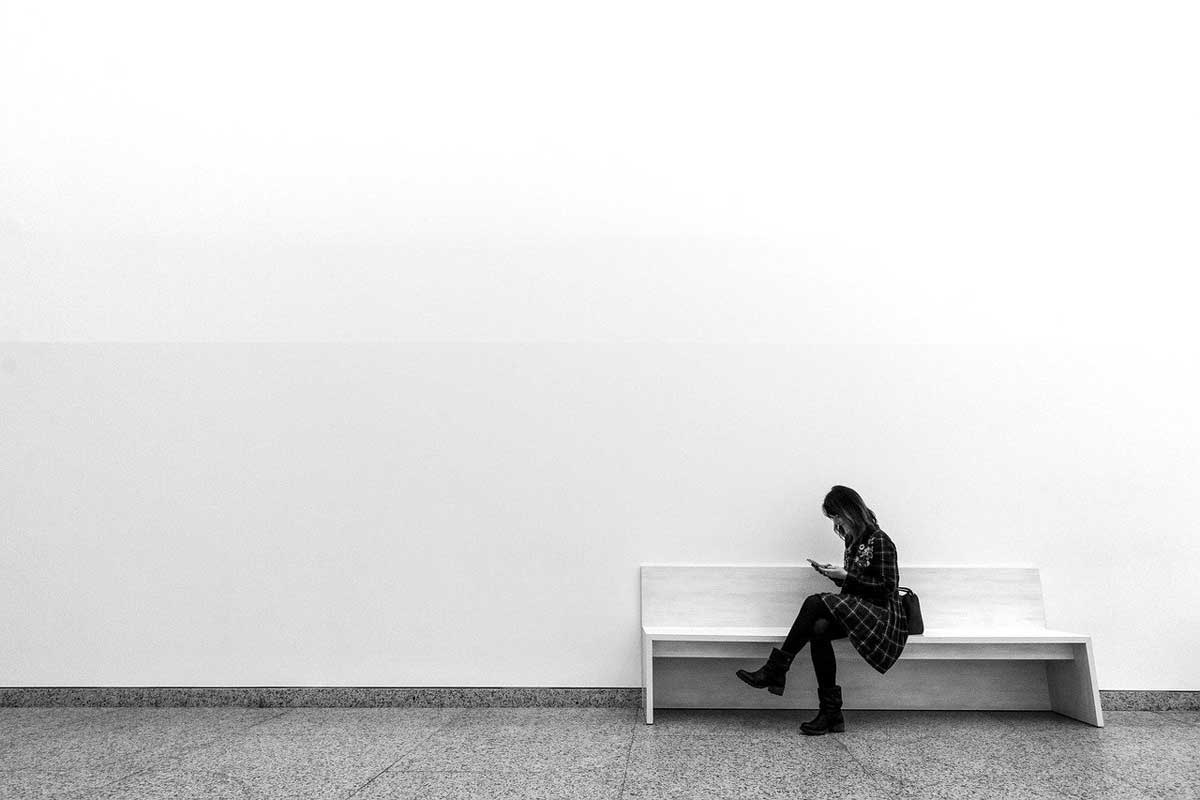 The UN's gender equality and empowerment organization on Thursday published a flagship feminist plan for economic recovery and transformation, which aims to learn the lessons of the past, and seize the opportunity to handle COVID-related crises better.
UN Women's Beyond COVID-19: A Feminist Plan for Sustainability and Social Justice, draws on the latest data, analysis, and input from more than 100 global experts to provide concrete pathways for putting gender equality, environmental sustainability, and social justice at the centre of global development efforts.
"We have a generational opportunity to break the vicious cycle of economic insecurity, environmental destruction and exclusionary politics and shape a better, more gender-equal and sustainable world", said Pramila Patten, UN-Women's Acting Executive Director.
A gloomy assessment
In the first UN plan of its kind, the report details how the COVID-19 pandemic has exacerbated pre-existing gender inequalities and laid bare weaknesses in the already fragile global care economy.
"Globally, in 2019 and 2020, women lost 54 million jobs, and even before the pandemic, they took on three times as much unpaid care work as men", according to UN Women.
Moreover, women are disproportionately impacted by environmental degradation while also being left out of decision-making around policy and financing to address climate change.
And by the end of 2021, men's jobs will have recovered, but there will still be 13 million fewer women in employment, the gender empowerment agency pointed out.
Trio of crises
The trio of interconnected crises of jobs, care and climate, systematically undermine gender equality and threaten the survival of people and planet, but there is still an opportunity to change course.
"Today's report provides a roadmap for how to do this, while recovering the ground that's been lost on gender equality and women's rights", said Ms. Patten.
To address these intersecting crises, UN Women is calling for better policy, action and investment, including in the care economy and social infrastructure, such as creating jobs and increasing support for unpaid caregivers.
The report maintains that public investments in care services could create 40 to 60 per cent more jobs than the same investments in construction.
Fair shot for women
Under the premise that transitioning to environmental sustainability can create up to 24 million new green jobs, the report stresses that women should have their fair share of these opportunities, including by getting the necessary training and skills.
And women's leadership must be promoted across institutional spaces, from governments to civil society and the private sector, and especially in crisis response.
Despite having been on the frontlines of the COVID-19 response, making up 70 per cent of healthcare workers globally, the roadmap notes that women currently hold only 24 percent of seats on COVID-19 taskforces that have coordinated the policy response around the world.
Raise the financial bar
Moreover, despite their critical roles as watchdogs and providing a social safety net in communities, women's organizations are woefully under-funded.
In 2018-19, women's rights organizations received only one per cent of all aid allocated by the Organization for Economic Co-operation and Development (OECD) to gender equality, amounting to only a tiny fraction of total aid.
This must change, says UN Women.
To finance these measures, transformative macroeconomic policies – including progressive taxes and, especially for low-income countries, global cooperation and debt relief – are urgently needed, the report says.
Equally important will be to achieve a shift in power relations to amplify the voices of historically excluded groups and ensure effective gender mainstreaming.
Torture, killings, lawlessness, still blight Burundi's rights record
The people of Burundi continue to endure serious human rights violations including possible crimes against humanity, the majority committed by those with links to the ruling party, UN-appointed independent investigators said on Thursday.
Despite a pledge by President Evariste Ndayishimiye to address the situation in the country after years of violent repression, crimes including arbitrary detention and execution, torture and intimidation, have not stopped, according to the UN Commission of Inquiry on Burundi.
"Not only have grave human rights violations continued to occur, but in some respects the situation has deteriorated", since President Ndayishimiye's took office in June last year, Commission chair Doudou Diene told journalists in Geneva.
These abuses happened against a backdrop of "multiple armed attacks" by opponents of the Government since August 2020, Mr. Diene explained.
"While seeking persons allegedly involved in the armed attacks or collaborating with rebel groups, the security forces targeted mainly members from the main opposition party, the National Congress for Liberty (CNL), former members of the Tutsi-dominated Burundian Armed Forces (ex-FAB), returnees and some of their family members. Some were executed, others disappeared or were tortured while detained arbitrarily."
Dire situation
The Commission noted that although the level of political violence in the Great Lakes nation decreased immediately after the 2020 elections – and with the country appearing to be "on the road to normalization" – the human rights situation remains "dire".
The national poll was held after the death of President Pierre Nkurunziza, whose decision to stand for a controversial third term in 2015 sparked major protests and mass displacement, and ultimately the establishment of the Commission of Inquiry by the Human Rights Council, in 2016.
The political climate today is "highly intolerant of dissent", the Commissioners maintained in their fifth and final report to the Human Rights Council, highlighting how members of opposition parties – notably the CNL – have been targeted, in particular since June 2021.
Imbonerakure impunity
Many security officers and others linked to the ruling party, the CNDD-FDD, continued to go unpunished for their crimes, they added, pointing to agents of the National Intelligence Service (SNR), police officers – including from the Mobile Rapid Intervention Groups (GMIR) – and the Imbonerakure youth-league, whose brutality has been documented in previous Commission of Inquiry reports.
Individuals belonging to these groups are "the main perpetrators of those violations, some of which could amount to crimes against humanity", the Commission of Inquiry report said. "They continue to enjoy widespread impunity for their actions, as has been the case since 2015."
Justice reforms lacking
Highlighting the lack of promised structural reforms to promote accountability in the country, Commissioner Françoise Hampson said that the "rule of law in Burundi continues to erode, despite the stated intention of President Ndayishimiye to restore it".
In common with the Commission's previous findings, Ms. Hampson noted how testimonies gathered for its latest report pointed to an organized campaign "against those elements of the civilian population that were seen as or thought to be hostile to the government in power" – a potential crime against humanity. "Some of the violations that this year's report detail, seem to be a continuation of that policy," she added.
In Burundi, the judicial system could not be relied upon "to curb or remedy human rights violations", Ms. Hampson continued, warning that the newly elected Government "has only been strengthening its control over the judiciary".
For the past five years, the Commission of Inquiry on Burundi has documented, monitored and reported alleged human rights violations in Burundi.
It has conducted more than 1,770 interviews, including remotely, in the Democratic Republic of the Congo (DRC), Rwanda, Tanzania, Uganda, as well as Burundi.
The Commission is scheduled to present its report to the Human Rights Council on 23 September, 2021.
COVID crises highlight strengths of democratic systems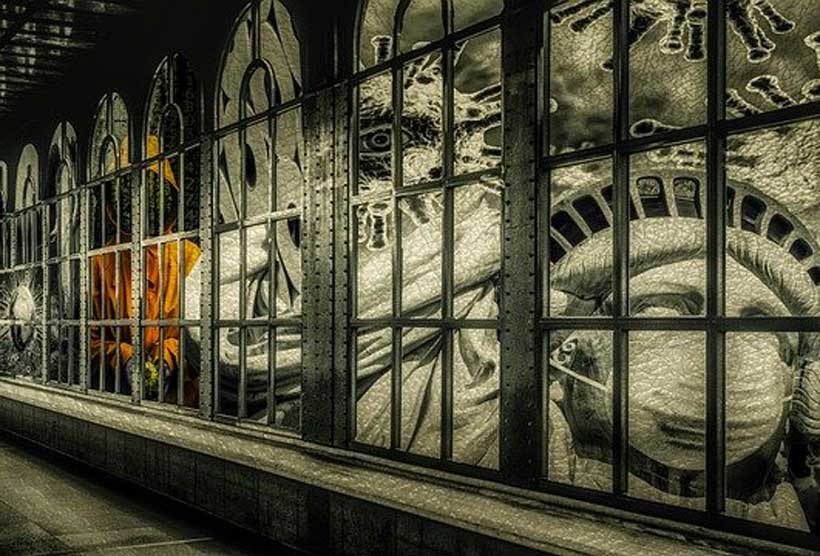 The UN Secretary-General, on Wednesday, urged the world to "learn from the lessons of the past 18 months, to strengthen democratic resilience in the face of future crises."
In his message for the International Day of Democracy, António Guterres explained in the wake of COVID-19, this meant identifying good governance practices that can counter all kinds of emergencies, whether public health, environmental or financial.
"It means addressing the egregious global injustices laid bare by the crisis, from pervasive gender inequalities and inadequate health systems to unequal access to vaccines, education, the internet and online services," he said.
For the UN chief, along with the human toll carried by those most deprived, "these persistent historical inequalities are themselves threats to democracy." 
Participation of all
The Secretary-General argues that strengthening democracy also means embracing participation in decision-making, including peaceful protests, and giving a voice to people and communities that have traditionally been excluded.
"The silencing of women, religious and ethnic minorities, indigenous communities, people with disabilities, human rights defenders and journalists is an impediment to creating healthy societies," Mr. Guterres said.
For him, "democracy simply cannot survive, let alone flourish, in the absence of civic space."
Emergency powers
In his message, António Guterres also stresses the importance of phasing out emergency powers and legal measures by governments, which in some cases have become repressive and contravene human rights law.
He explains that some States and security sector institutions rely on emergency powers because they offer shortcuts, but cautions that, with time, "such powers can seep into legal frameworks and become permanent, undermining the rule of law and consuming the fundamental freedoms and human rights that serve as a bedrock for democracy."
At the height of the COVID-19 pandemic, the Secretary-General warned that "every crisis poses a threat to democracy, because the rights of the people, in particular those most vulnerable, are all too quickly ignored."
It is for that reason that protection of rights in times of crisis is a key element of his Call to Action for Human Rights, issued in February of last year.
As the world starts to look beyond the pandemic, Mr. Guterres called on the international community to "commit to safeguarding the principles of equality, participation and solidarity", so that it can better weather the storm of future crises.