The economic fallout of the coronavirus pandemic for Gulf states has done far more than play havoc with their revenue base and fiscal household. It has propelled massive structural change to the top of their agenda in ways that economic diversification plans had not accounted for.
Leave aside whether Gulf states can continue to focus on high-profile, attention-grabbing projects like Neom, Saudi Arabia's $500 billion USD 21st century futuristic city on the Red Sea.
Gulf rulers' to do list, if they want to get things right, is long and expensive without the burden of trophy projects. It involves economic as well as social and ultimately political change.
Transparency and accurate and detailed public reporting go to the core of these changes.
They also are key to decisions by investors, economists, and credit rating companies at a time when Gulf states' economic outlook is in question. Many complain that delays in GDP reporting and lack of easy access to statistics complicates their decision-making.
Nonetheless, if there is one thing autocratic Gulf governments have going for themselves, beyond substantial financial reserves, it is public confidence in the way they handled the pandemic, despite the fact that they failed to initially recognize crowded living circumstances of migrant workers as a super spreader.
Most governments acted early and decisively with lockdowns and curfews, testing, border closures, repatriation of nationals abroad, and, in Saudi Arabia, suspension of pilgrimages.
To be sure, Gulf countries, and particularly Saudi Arabia that receives millions of Muslim pilgrims from across the globe each year, have a long-standing history of dealing with epidemics. Like Singapore, South Korea, and Taiwan, they were better prepared than Western nations.
History persuaded the kingdom to ban the umrah, the lesser Muslim pilgrimage to Mecca, in late February, days before the first case of a Covid-19 infection emerged on Saudi soil.
Beyond public health concerns, Saudi Arabia had an additional reason to get the pandemic right. It offered the kingdom not only an opportunity to globally polish its image, badly tarnished by human rights abuses, power grabs, and the killing of journalist Jamal Khashoggi, but also to retain religious influence despite the interruption in the flow of pilgrims to the kingdom.
"Saudi Arabia is still a reference for many Muslim communities around the world," said Yasmine Farouk, a scholar of Saudi Arabia at the Carnegie Endowment for International Peace.
It also allowed Saudi Arabia to set the record straight following criticism of its handling of the Middle East Respiratory Syndrome (MERS) in 2012 when the kingdom became the epidemic's epicenter and in 2009 when it was hit by the H1N1 virus.
Saudi Arabia is also blamed for contributing to a public health catastrophe in Yemen with its frequent indiscriminate bombings.
A country in ruins as a result of the military intervention, Yemen has grappled for the past four years with a cholera epidemic on the kingdom's borders.
Trust in Gulf states' handling of the current pandemic was bolstered by degrees of transparency on the development of the disease in daily updates in the number of casualties and fatalities.
It was further boosted by a speech by King Salman as soon as the pandemic hit the kingdom in which he announced a raft of measures to counter the disease and support the economy as well as assurances by agriculture minister Abdulrahman al-Fadli that the crisis would not affect food supplies.
Ms. Farouk suggested that government instructions during the pandemic were followed because of "trust in the government, the expertise and the experience of the government [and] trust in the religious establishment, which actually was following the technical decisions of the government."
To be sure, Ms. Farouk acknowledged, the regime's coercive nature gave the public little choice.
The limits of government transparency were evident in the fact that authorities were less forthcoming with details of public spending on the pandemic and insight into available medical equipment like ventilators and other supplies such as testing kits.
Some Gulf states have started publishing the daily and total number of swabs but have yet to clarify whether these figures include multiple swabbings of the same person.
"It is likely that publics in the Middle East will look back at who was it that gave them reliable information, who was it who was there for them," said political scientist Nathan Brown.
The question is whether governments will conclude that transparency will be needed to maintain public confidence as they are forced to rewrite social contracts that were rooted in concepts of a cradle-to-grave welfare state but will have to involve greater burden sharing.
Gulf governments have so far said little about burden sharing being allocated equitably across social classes nor has there been transparency on what drives investment decisions by sovereign wealth funds in a time of crisis and changing economic outlook.
Speaking to the Financial Times, a Gulf banker warned that the Saudi Crown Prince Mohammed bin Salman "needs to be careful what he spends on . . . Joe Public will be watching."
Headed by Prince Mohammed, the kingdom's sovereign wealth fund has gone on a $7.7 billion USD shopping spree buying stakes in major Western blue chips, including four oil majors: Boeing, Citigroup, Disney, and Facebook. The Public Investment Fund is also funding a bid for English soccer club Newcastle United.
The banker suggested that Saudi nationals would not appreciate "millionaire footballer salaries being paid for by VAT (value added tax) on groceries." He was referring to this month's hiking of sales taxes in the kingdom from five to 15 percent.
The fragility and fickleness of public trust was on display for the world to see in Britain's uproar about Dominic Cummings, a close aide to Prime Minister Boris Johnson, who violated lockdown instructions for personal reasons. Mr. Johnson is struggling to fight off demands for Mr Cummings' dismissal.
To be sure, senior government officials and business executives in the Gulf have cautioned of hard times to come.
A recent Dubai Chamber of Commerce and Industry survey of CEOs predicted that 70 percent of the United Arab Emirates' companies would go out of business in the next six months, including half of its restaurants and hotels and three-quarters of its travel and tourism companies.
Saudi Finance Minister Mohammed Al-Jadaan warned earlier this month that the kingdom would need to take "painful" measures and look for deep spending cuts as a result of the collapse of oil prices and significantly reduced demand for oil.
Aware of sensitivities, Mr. Al-Jadaan stressed that "as long as we do not touch the basic needs of the people, all options are open."
There was little transparency in Mr. Al-Jadaan's statements on what the impact would be on employment-seeking Saudi nationals in a labor market where fewer migrant workers would be available for jobs that Saudis have long been unwilling to accept.
It was a missed opportunity considering the 286 percent increase in the number of Saudis flocking to work for delivery services.
The increase was fueled by an offer by Hadaf, the Saudi Human Resources Development Fund, to pay drivers $800 USD a month, as well as a newly-found embrace of volunteerism across the Gulf.
The surge offered authorities building blocks to frame expectations at a time when the kingdom's official unemployment rate of 12 percent is likely to rise.
It suggested a public acknowledgement of the fact that well-paying, cushy government positions may no longer be as available as they were in the past as well as the fact that lesser jobs are no less honorable forms of employment.
That may be the silver lining as Gulf states feel the pressure to reinvent themselves in a world emerging from a pandemic that potentially will redraw social, economic, and political maps.
Author's note: This story was first published in Inside Arabia
Netanyahu's plan to annex West Bank: Old and new problems
Israel's Prime Minister Benjamin Netanyahu has announced plans to establish as of July 1 Israeli sovereignty over the Jordan Valley and over some areas of Judaea and Samaria, also known as parts of the West Bank and the River Jordan, which fell under the control of Israel as a result of the 1967 Six-Day War. At present, about half a million Israelis reside in these areas. However, most countries, citing international law, consider Israeli settlements in the West Bank illegal on the grounds that they pose an obstacle to clinching peace with Palestinians.
The announcement of the Israeli leader had nothing sensational about it. Israel's policy, aimed at de facto annexing Palestinian territories and at legal acts regarding Israeli communities in the West Bank, undergoes no substantial changes. But this time, the issue under consideration is the legitimization, the establishment of the legal status of these territories as Israeli.
Ideas of this kind are constantly circulating within the ranks of the country's right-wing politicians. Moreover, being a staunch Zionism maximalist and after 15 years in power, in the course of which he frequently enjoyed a parliamentary majority, Benjamin Netanyahu could have easily secured this status. However, political caution and pragmatism held him back. That's why the question is why these plans have acquired a clear-cut shape now, with even a date set for the start of the process.
There seem to be many reasons for this. Naturally, some are personal. At the peak of success, in connection with the transfer of the US Embassy to Jerusalem and Washington's recognition of Israel's sovereignty of the Golan Heights, and also, following a triumphant recovery from the long-running government crisis, Benjamin Netanyahu is set on strengthening his positions, on winning the support of a maximum number of Israelis, particularly in the light of recent events, after his case went to court.[1]
But the main reason is overall support of Israel from the Trump administration. Never before were relations between Washington and Jerusalem that close.
Undoubtedly, what triggered the process was the ambitious and difficult-to-implement draft agreement proposed by US President Donald Trump to secure peace between Israel and the Palestinians, which, in the opinion of the White House, guarantees a final settlement of the Israeli-Palestinian dispute and puts an end to the more than 70 – year conflict in the Middle East. The 180-page document stipulates that Israel maintains its sovereignty over the territory of the Jordan Valley, Judea and Samaria. In addition, Washington insists that Jewish settlements on Palestinian lands should be recognized as territory of Israel. That is, all Jewish settlements will remain in their places, including 15 remote settlements which are in no way connected to territories that will be handed over to Israel.
It's no secret that the draft was developed by Trump's officials within the framework of consultations with Israelis. The document, presented by Trump on January 28, 2020, was dubbed "the deal of the century". After the presentation, Israeli and American teams got down to work to make maps of West Bank areas which Israel could annex first under the plan. Although, the American and Israeli positions do not always coincide.
Yet, the coming on the scene of the "deal of the century" and the Netanyahu plan are no accident. Times are changing.
Firstly, after a months-long political crisis in Israel a coalition government has been formed which will be run by Likud leader Benjamin Netanyahu for 18 months, and the remaining 18 months after November 17, 2021 (if nothing extraordinary happens) until the next elections – by Kahol Lavan leader Benny Gantz. Thus, the political instability at home has been neutralized.
The coalition agreement which has been achieved in Israel hinges on a document signed by Netanyahu and Gantz on behalf of their parties Likud and Kahol Lavan. This document regulates division of power, the functioning of the new government, and a detailed procedure of decision-making with the right of veto. One important reservation is that expansion of Israeli sovereignty (or annexation) can be proclaimed by Netanyahu and his party without the consent of Gantz, and accordingly, his party. This is the only political area which has such a reservation which abolishes veto.
What speaks of Netanyahu's "resoluteness" is a changed role of Israel in regional and global affairs. Having integrated into the global economy, Israel, without any exaggeration, has achieved a lot, both technologically, and in terms of security potential. This was backed by progress in the demographic sphere (which is important for Israel), and in the economy. In 2000 the population of Israel was a little over 6 million, in April 2020 – 9,2 million. (At the time of the declaration of independence in 1948 Israel was home to 872 700). In 2000 per capita GDP totaled $ 21038, by 2020 it increased to $ 42823.
The hefty reserves of natural gas which were discovered on Israel's Mediterranean coast in 2010 and which are already being developed form a foundation of the country's energy independence and enable it to become a gas exporting country. All this contributes to Netanyahu's confidence.
Israel's position in the Middle East is changing as well. The Arab neighbors have become less adverse to it. Gulf monarchies, along with other Arab nations are getting closer and closer to Israel in their confrontation with Iran. Europe, preoccupied with migrant-related problems, is less critical of Israel and less protective of Palestinians. Meanwhile, Palestinian political institutes, just like Palestinian leaders, are split between the West Bank and Gaza, which makes them weaker politically.
On the whole, the Palestinian issue appears to be tiring for many actors in the Middle East.
Therefore, a combination of positive factors, both subjective and objective, has set the stage for the appearance of Trump's "deal of the century" and led to the present announcement of the Israeli prime minister.
US and Israeli leaders are in a hurry: November 3, 2020 – the day of the presidential elections in America – may become critical for the far-reaching plans of the parties concerned.
It needs to acknowledge, however, that if put into effect, the Netanyahu plan is fraught with severe consequences for Israel proper, and for the rest of the Middle East.
Undoubtedly, the initiative voiced by Prime Minister Netanyahu will prove explosive for the current political situation in the country, which is complicated enough without it. Protests are already rolling through Israel against the expansion of sovereignty to the West Bank. Even Netanyahu's supporters are fully aware that the risks in the Netanyahu-proposed strategic game are extremely high. A great deal is put on stake: human lives, security, economy, the country's international image. That is why voices against the plan are heard ever more frequently, demanding that the date of the start of the sovereignty declaration procedure be postponed.
Moreover, on June 9 the Israeli Supreme Court of Justice passed a ruling that could come crucial for the country and for the Israeli-Palestinian settlement process. The Court abolished a law under which Jewish settlements in the West Bank which were built on Palestinian territories illegally, can be legalized.
The Netanyahu plan boosts the risk of a new intifada, new terrorist attacks from radical Islamists. Naturally, Palestinians are highly adverse to the move. Deputy chief of the JAMAS "political bureau" Saleh Aruri has made it clear that a return of "armed confrontation" to the West Bank has become a possibility, "more probable than some could imagine".
A political storm at home will have a negative effect on Israeli economy and will undermine its defense potential, its power to confront JAMAS, Hezbollah and their ally – the Islamic Republic of Iran. Tehran will get a good stimulus for activating anti-Israeli propaganda, for convincing its Arab neighbors of Israel's wickedness, for expanding financial and military support of Palestinians in their struggle for a Palestinian state, for initiating a new phase of the hybrid war against the Jewish state.
The fledgling Israel-friendly architecture for the Middle East, which envisages a certain normalization of relations with Arab opponents, may crumble in a flicker of an eye.
Without doubt, Arabs will condemn the Netanyahu plan, though it may happen that Egypt, Saudi Arabia and some other Gulf states, having joined the anti-Israeli chorus, will not risk jeopardizing cooperation with it.
Europe, which is a major trade partner of Israel, is against the Netanyahu plan. Israel is closely integrated with European cooperation programs, including in education, scientific research and innovations, which yield considerable mutual benefits. All this may now be put under threat. The position of the European Union on annexation is clear and consistent: the EU «does not recognize any changes of the 1967 borders, unless they are acknowledged by Israelis and Palestinians». The EU urges Israel to refrain from annexation.
China and Russia will adhere to their present positions, based on the resolutions of the UN Security Council and international law. Moscow and Beijing, while defending their views, will strive to prevent a deterioration of bilateral relations with Israel.
The Russian position on the Netanyahu plan was spelled out by Russian Ambassador to Israel Anatoly Viktorov, who said that implementation of intentions to apply Israeli sovereignty to parts of the West Bank seemed a very dangerous scenario. Annexation of Palestinian territories by Israel will cross out prospects for a Palestinian-Israeli settlement and trigger a new upsurge of violence.
The ambassador reiterated a position in favor of a two-state solution on the basis of a commonly recognized international framework. He pointed out the need to secure an early resumption of direct talks between Israel and the Palestinians under the patronage of the United Nations in order to negotiate a final status and achieve a comprehensive peace settlement on the basis of UN resolutions and the Arab Peace Initiative.
Earlier (on May 20) Russian Foreign Minister Sergei Lavrov, speaking on the phone with Israeli Foreign Minister Gabi Ashkenazi, confirmed Russia's readiness in tandem with other members of the Middle East Quartet (Russia, the USA, the EU, the UN) to contribute to the reset of a peace process by means of a dialogue between Palestinians and Israelis.
The Palestinian-Israeli problem is clearly a knotty issue which has been a point of unsuccessful talks for more than 70 years. It penetrates the political, diplomatic and military space of the Middle East, affecting the situation in different parts of the region. The putting into effect of the Netanyahu plan on expanding the Israeli sovereignty to the Jordan Valley and parts of Judea and Samaria, coupled with Trump' "deal of the century", will surely cause an explosive reaction worldwide, in Israel proper, and throughout the Middle East.
It looks like the only positive thing about Netanyahu's and Trump's controversial and dangerous plans is that these projects have yet again attracted the attention of the world community to the Palestinian problem, an acute issue of our day. But July 1 is just round the corner! 
[1] Reference: On May 24 the first session of the Jerusalem District Court got under way to consider three cases which were filed against Prime Minister Benjamin Netanyahu. This is the first time in Israel's history when an incumbent prime minister is officially accused of criminal wrongdoing. 
The first inquiry against the prime minister was held in 1999-2000. Back then, the police sued him on five charges – bribery, an attempt to embezzle state property, fraud, abuse of office and attempts to impede the inquiry. However, all lawsuits were closed before reaching court for lack of evidence.
The year 2016 saw a new inquiry which was conducted within the framework of three separate cases known in the press as «Case 1000», «Case 2000» and «Case 4000». On the basis of these cases the Israeli Prosecutor-General Avichai Mandelblit issued official charges against Netanyahu on November 21st, 2019. On «Case 1000» and «Case 2000» the prime minister is charged with fraud and abuse of trust (Article 284 of the Criminal Code provides for a three-year imprisonment), on «Case 4000» he is charged with fraud, abuse of trust and bribery (Article 290 of the Criminal Code, up to 10 years in prison). On January 28, 2020 all cases were transferred to the Jerusalem District Court.
Benjamin Netanyahu denies all charges saying that all the cases against him have been fabricated for the purpose of removing right wingers from power.
From our partner International Affairs
Who Really Wants a War in Libya?
Why did Turkey and GNA prevail in Tripoli?
Following the recent possibility of Egypt's full mobilization of its forces in support of the Libyan National Army ("LNA") and Field Marshal Khalifa Hafter, US AFRICOM and Norland Commander met with the OS in Zuwara and discussed the process to prevent escalation and to prevent active military engagement, issuing a statement in conjunction with the US Ambassador stressing "the need for a military pause" and a return to poitical negotiations. This follows a blitz of events which raised more questions about the game being played in Libya.
A mysterious series of losses plagued Khalifa Hafter's forces as well as the Russian mercenaries acting in support of the LNA since Turkey began aggressively import Syrian mercenaries and Turkish advisers to train the Government of National Accord's ("GNA") coalition of US-backed Misurata militias, several tribes, urban elites, Islamists, and even terrorist "graduates" of Guantanamo and other such institutions. As a result, Hafter lost 11 Russian Missile Defense systems Pantsir, 9 of them within 24 hours, worth millions of dollars, while many of weapons promised to him were not delivered at all as a result of a scam.
Turkey, too, suffered some military losses, but GNA received a continuous flow of support, whereas, according to the Egyptian journalist Tharawat Mansour, Hafter's array of allies did not lend him additional assistance, via airplanes during that battle. This supports Seth , Frantzman's analysis that Hafter's forces lost at least partly due to poor training, lack of cohesion, and limited support by the allies. Consequently, the Russian mercenaries brought in additional jet planes, but that did not change the course of the events. Other reasons for the defeat included successful use of electronic jamming and other fourth generation warfare maneuvers against Russians, who had previously suffered similar losses in their confrontations with the Turks in Syria; however, according to Mansour, what largely affected Hafter's forces was the success of Turkish airstrikes.
He compares the situation to Yemen, where at least part of the reason UAE was compelled to withdraw was due to the threat of Houthi missiles provided by Iran and pointed in the direction of the UAE itself. There may be more to the story than meets the eye; Mansour's comments raise question whether perhaps Turkey or its proxies in the region had not in some way threatened UAE which up until that point had provided Hafter with ammunitions and had even been accused of being involved in airstrikes.
However, the evidence appears that UAE actually preferred to avoid being engaged in direct action, which could be considered illegal since GNA enjoys at least symbolic international support, and for that reason did not see it worth the risk getting engaged any further. It was only after Turkey showed signs of greater aggression that Egypt elevated its rhetoric and showed willingness to intervene directly in the country, since Turkey's advances into the eastern portion of the country could be a threat to Egypt's borders.
Another reason was an issue of costs; Hafter was losing planes at a greater rate than Turkey, and those planes had to be purchased from China at a great cost. Meanwhile Turkey was able to continue contributing planes because it produces them in its own factories at a far lesser cost. Interestingly enough, Mansour noted and praised Turkey's relative industrial defense self-sufficiency a year ago in July 2019. His prescient observations came to fruition despite a year-long advance by Hafter, which was wiped out in the course of a few days due to Turkey-backed escalation.
Indeed, despite purchases of advanced US and Russian weaponry, Turkish defense system has been growing by leaps and bounds, since being nationalized in 2003 with the invasion of Iraq, so much so that Turkey was invited as one of the partners in the development and production of the costly F-35 project which many of the contributing countries would not have been able to produce on their own, and even the US would not have been able to supply all the contributors due to the extreme costs of the airplanes. The reasons for Turkey's investment are complex, including a lack of trust in allies, but the outcome is clear – many to this day, including the Russians, tend to underestimate Turkey's combat power, which contributes to their losses during confrontations.
Turkey's prospects for defense self-sufficiency may propel a reckless foreign policy
Mansour further predicted that at the rate Turkey is going, complete self-sufficiency could be achieved in 15 years, which would mean that Turkey would no longer be dependent on either Russia or the US for missile defense systems or advance airplanes, but in fact could become one of the main sources of advanced weaponry in the Middle East and beyond, even coming to compete with its would-be former suppliers. Given Mansour's observations, this would partially explain Erdogan's overconfidence, if not recklessness in foreign affairs. If Turkey is developing sophisticated weapons which are at an advance stage, or if he has assurances that he can match some of the great powers in the relatively near future, he may feel he can well afford to drag Turkey into various international conflagrations because in the long run Turkey could unexpectedly come out on top.
Following Hafter's withdrawal from Tripoli and Tarhuna, Egypt's President Sissi announced a ceasefire initiative and pushed for a path towards a peaceful political reintegration of the country, without ever getting a response from the GNA. Egypt then started moving forces to its borders, as President Sissi has long since articulated that securing Libya against Turkish interventionism is a national security issue for Egypt. Egypt also announced a coalition which would include France to counter Turkey's aggressive and illegal moves in East Mediterranean, including intercepting shipments of arms to its mercenaries and militias in Libya. As the situation appeared to deteriorate, Russia and Turkish foreign and defense ministers postponed a planned meeting aimed at an attempt to resolve some of the tensions. Just as in the past in Syria, Turkey did not stop at Tripoli and Tarhuna, but announced the intention of gaining control of Sirte, a red line for Egypt.
France's involvement interfered with Turkey's plans. Sirte was taken over by ISIS two times, but with the help of US forces, the local militias "liberated" the area from ISIS presence in 2016. Since Turkey's aggressive involvement, however, a resurgence of ISIS presence was observed, and Al Qaeda and ISIS members are known to have received support and funding from GNA, including some members affiliated with factions responsible for the murder of US Ambassador Chris Stevens.
President Sissi responded to signs of Turkey's escalation by announcing that military interventionism in Libya is permissible and sparking off a wave of speculation about the possibility of a direct war between Egypt and Turkey. Adding to the confusion are the reports of the UK, which had previously supported Turkey-backed GNA militias along with the US, switching positions in the conflict, while Germany which had only been politically involved as a mediator up until this point, reportedly joined the fray with the possibility of offering additional backing to Egypt. It is important to understand what Turkey got out of the speech, bypassing the analysis by lobbyists and other interested parties, who tend to present a simplistic analysis of "war or nothing" in just about any situation, including most recently, with respect to US policy on Iran.
The meaning of President Sissi's "Red Line in Libya" Speech
According to Mansour, up until this point, many in Turkey and in GNA circles believed that Egypt was accepting Turkey's presence in the West of Libya. President Sissi's comment that Sirte is a red line was a wake up call. In fact, some of Egypt's allies in the West were surprised that Egypt is willing to defend all of Libya, and not just the East that is close to its borders adn therefore national security interests. As it is, they are reevaluating Egypt's position as considering all of Libya's as Egypt's national security concern, not just the East. Second, Turkish circles see Egypt as being an official party to the conflict because government rhetoric has shifted to a more militant tone, whereas before Egypt could be considered a mediator or negotiator in the conflict.
Now they believe that any international comments calling one for the cessation of hostilities or particular actions, should require the other to do the same. Mansour advises the Egyptian Foreign Ministry to respond to these insinuations by welcoming anyone in Libya into the coalition as brothers except militias and those who reject political solution. For what it's worth, the tribal factor remains an issue. Turkey may not be fully cognizant of the extent to which GNA has betrayed or disappointed its own supporters; this is a good time to exploit tribal issues and to bring some of the remaining tribes away from GNA, leaving it to rely on urban elites that are despised by most of the country (whether or not it's a populist talking point, it has certainly worked to a great degree in 2016 in the United States and may happen again in 2020 elections).
And what of the overall intent of President Sissi's speech?
According to Mansour, the key takeaways as follows:
First, President Sissi indicated that IF the ground intervention occurs (and there is evidence that the forces are being mobilized for combat readiness, but it is still a question of "if, not when"), the entry into Libya will happen via special forces, not infantry forces. There will be some air backing, artillery, and marine involvement. This sends a reassuring signal to the people that the military action will be targeted, specialized, and limited in scope and duration and that Egypt has confidence that those goals are achievable by these limited means and without mass mobilization.
Second, Egypt intends to arm the Eastern Libyans and to encourage popular resistance against Turkey GNA (some believe that has already been done). To Europe and others this rhetoric may seem dangerous and indicate a civil war and escalation against Turkey. This also signals that Egypt will take a stand against Turkey UNLESS Libyans themselves do. This means that the intervention is not yet a certainty. However, there is indication that Hafter is already looking for other groups to join the fight including even the Janjaweed from Sudan. Why would Egypt need to bring about a direct war in this case, given the strength of the family? Therefore this statement should not necessarily be taken seriously or literally.
President Sissi underscored the comment about Egypt's alliance with friendly countries to show that Egypt will not be going at it alone. President Sissi articulated this situation as an Arab National Security issue, perhaps in an effort to appeal to the pan-Arabist voices against what is seen as neo-Ottoman interventionism, and called on friendly countries to join in this effort. And indeed, other members of the Arab Leagues soon announced their support, including Saudi Arabia, UAE, and Bahrain, all members of the Anti-Terrorist Quartet.
But Tharawat Mansour also warned against misusing the message of this speech as a "foghorn of war". He explained that there are some fundamental misunderstandings about the nature of the conflict, that are being further propagated and proliferated by lobbyists, the media, and those who are simply not deeply involved in the issue. He underscored that even President Sissi himself does not want a war; his battle is internal and consists of "the development of the Egyptian state." Mansour posits that the events in Libya are unfolding as a result of a "political error and miscalculation" from an ally country. Under the military Chief of Staff Mahmoud Hijazi, Mansour reminds us, there were periodic meetings between the leaders of the East and West Libya to try to unite the country. So what went wrong on the Libyan side, according to Mansour?
Why LNA is Complicated and the Conflict in Libya May Be Different from What it Appears
Both allied and hostile countries wanted a quick, decive resolution to the crisis, so by intervention, they frustrated Egypt's political and diplomatic endeavors. President Sissi for his part had pressed on many occasions for a political solutions and organized meetings to that effect in Cairo. Furthermore, contrary to the popular perception, particularly disseminated by the supporters of the LNA, the battle in Libya is not between the civil state and Islamists, since a number of tribes supporting Hafter were once aligned with the Salafist Ghaddafi and the rest are former military and other supporters of Ghaddafi, including Haftar himself, who fought the battle of Bani Walid against Ghaddafi. (*Here, it should be added that many of Ghaddafi's secular supporters have long since disavowed his ideology and any connection to his regime, whereas at least some of his more religious followers have reconciled themselves with mainstream Islam and have joined in condemning the political Islam being propagated by the Muslim Brotherhood members of the GNA – but it is true that the main goal of the LNA is to establish a secular country which it has better chances of doing or taking a lead in that GNA that has become ideologically and physically dependent on the Islamist contingent and largely derives power from that base).
Half of the reconciliation effort, Mansour adds, includes Muslim Brothers from other movements, including Ansar Al-Sharia militants, closely related to or branched out from Al Qaeda, which includes rebels, tribal followers, militias, oil dealers, lay people/civilians, various stakeholders, and former members of the military. In other words, the pro-Haftar coalition is complex, complicated, far from ideal, and represents at least some of the people who had backed GNA at one point, and inevitably reintegration of the country means their return into the system. The real battle in Libya should be characterized as a battle between cities (the urban elites) and tribes. A number of cities wish to self-govern as city states. Misurata and Al-Zawiya do not wish to be subjected to the orders coming out of Benghazi, for instance. The ultimate solution to the crisis could be the division of the country into three autonomous regions with proportionate, agreed up, equitable wealth distribution.
Mansour further opines that if Haftar had agreed to hold an election before the Tripoli operation, when he attacked, he would have had a sweeping victory. People were angry at the lack of control over the reconciliation situation. Even almost half of Misurata would have voted for Haftar. Before the attack, the Muslim Brotherhood contingent was broken and at the nadir of influence. Today, the Brothers are back to having the momentum in Libya and the Western Libyans are angry with Haftar and will not vote for him because of the mass graves and the number of their children who died in the war. In other words, Mansour, explains, it was a political mistake not to hold an election in Tripoli and not to consolidate political control but instead to press on with a political campaign that failed due to various above-stated factors and which needlessly killed a lot of people. These human losses, he thinks, could have been avoided, and now the situation is further entrenched and with little chance for regaining the political success Hafter could have enjoyed before.
One could argue, however, that the battle for Tripoli was unavoidable because by that point Turkey had already gotten involved and had been sending mercenaries and others for months to the area to consolidate its own control, which also means support for the ideological spread of the Islamist influence. Without accounting for the political effect of Turkey's involvement in the past year, it is hard to make claims about Hafter's political chances in the area at the time of battle and whether or not the military fallout could have been avoided. That is a separate question from military preparedness and whether Hafter should have gone in without taking into account Turkey's base of military support versus his own resources. Furthermore, the attack on Tripoli, while giving ammo to Turkey to antagonize the population against Hafter, probably exacerbated the ongoing dynamics, but likely the ideological shift was inevitable regardless of Hafter's own actions.
In any case, whether the battle for Tripoli was avoidable or not, will likely remain largely an academic question. What is clear, however, is whoever the next political leader or leaders are, if the civil tensions are to come to an end, the issue of restoring dignity and reconciling different parts of the country alienated by the killings should be one of the top priorities, and integrating autonomous issues in a way that does not create additional polarization. Furthermore, Islamism quite clearly has not done any favors for Libyans in general, and the long term goal of any future leadership should be to excise that ideology from the mainstream, which could perhaps, also contribute to the reconciliation and integration efforts otherwise.
None of these internal issues, however, will be resolved anytime soon unless the foreign actors siding with the various factions in Libya either withdraw their presence completely or unless some significantly increase their involvement to become a more effective counter to the others, and to ultimately, in order to prevail. A continuity of half-hearted efforts can keep this conflict going indefinitely and splintering in many different directions. Why would anyone want that? Actually, there may be specific goals to prolonging this conflict, goals that are incidental to the stated interests such as access to oil, power, control over land and people, or ideological influence. And the US has been largely stumbling through this quagmire of interests blindly, manipulated and maneuvered by same series of usual suspects.
The US Dual Role in Libya and the Prospects for Isolation, But Not By Choice
Since 2011, the US role in Libya has been at best confused, and at worst, not constructive. The Obama administration tacitly supported the rise of Muslim Brotherhood in the political sphere in Egypt, and the various Arab Spring revolutions in various Arab countries, which were in many cases marked by violence and rise of radicalism and Islamism. Although the official US position was that political Islamism was democratic and was a better alternative to violent jihadist elements that took their roots from the Muslim Brotherhood but preferred quick action to the political evolution and take over of institutions, in reality US ended up supporting the very violent elements that more or less came to dominate these uprisings.
As a result, with the loss of central government in Libya, Al Qaeda came to the forefront, and later, ISIS and other terrorist organizations, while the country segmented back into tribal separations and allowed Islamists to make alliance with aspiring city states like Misurata. To prevent a complete deterioration into chaos, US chose to arm, train and support, politically and militarily Misurata militias which ended up aligning with Islamists, and came to comprise a significant base of the GNA. GNA emerged through a politically complicated process later, after the splintering of the Parliament. Currently one part of that parliament, the House of Representatives, is the political body representing Eastern Syria, just as the LNA is the military body. GNA gained international political legitimacy through bizarre maneuvers, and only through strange manipulation of events, following a split in the parliament.
They were willing to compromise with Hafter's forces and even to have him lead the military command but only on the condition of being the dominating power and had refused to let go of Islamist & terrorist elements and to share power between urban elites and largely rural dwelling tribes. As a result, some of the tribes that even had supported Ghaddafi in the past switched their positions, but the US continued to support Misurata militias even after the rise of Hafter and after it became obvious that most of the country was not benefiting from GNA's political position. Rather than utilizing the opportunity to broker a legitimate political agreement that would reintegrate the country in the equitable way, the US made ISIS the center of its foreign policy issue in Libya. After ISIS was kicked out of Sirte in 2016, however, Turkey and Qatar, which had been engaged in Libya since the Arab Spring saw an important opportunity and became more involved in a more organized way.
While they took advantage of the deteriorating relationship inside the country and the civil clashes, the US continued to operate as if ISIS was still the central concern and as if some of the miitias they were arming were not part of the problem. Trump had promised to put an end to US engagement in "endless Middle Eastern Wars", but instead continued with many of Obama's confused and undefined dual politcies which ended up empowering aggressors and alienating US allies, including Egypt. Trump initially believed that Turkey could be a legitimate response to the rise of Iran and turned a blind eye on its increasingly aggressive meddling all over the world.
Some say that Trump was manipulated by lobbyists, political advisers, and pro-Turkish and pro Islamist elements of various government agencies who had successful and lucrative relationships with these movements and regimes and used the President's lack of political and foreign policy experience to feed him simplified and distorted information about Turkey's role. Ultimately, while on a visceral level Trump did not particular care for Turkey's aggressive and illegal moves and called them out on it, and even saw Hafter as lining up closer to US long term allies such as Egypt, lack of a clear foreign policy principle and prevarication over what would end the US engagement in the Middle East faster, as well as maneuvering by the lucrative Turkish and Qatari lobbyists which have come to engage many of the advisers closest to Trump prevailed.
The US officially returned to supporting the GNA, although truth be told, it never stopped supporting elements of GNA in Misurata and elsewhere. That support has been ongoing and politically engaged on the defense level, in spite of whatever Trump said out loud or in phone calls to Haftar. US thus ended up playing a misleading and dual role, backing the Misurata elements consistently but making confusing public statements. \
Ultimately the benefactors of this unclear or dual position were Russia and Turkey, which is exactly what the US would have wanted to avoid. However, actively opposing either or both countries presence in Libya would have required a greater and more clear commitment on political, security, and all other aspects of governance. US ended up siding with Turkey, GNA, and various terrorists and mercenaries, even though the administration does not actually like, trust, or support any of these people. Nevertheless the general course of US policy in the MENA region has empowered Turkey and Qatar. In fact, one could say that US largely outsourced the foreign policy in the region to Turkey. Part of the reason is Qatar's investments in the US, and into the US Al-Udeid base in Qatar, and Turkey dangling the Incerlik base as if there are no other options for US military engagement. In part, Erdogan held himself out as indispensable to countering other hostile forces, such as Iran, even though over time it became obvious that Turkey is working with Iran on every level, even in Libya.
In fact, the irony is that the US is arming the same militias that also are getting support from IRGC vessels and Iraqi Shi'a fighters. The exact opposite of what was supposed to happen happened which should have been easily predicted but due to the role of lobbyists and manipulations somehow escaped the attention of the administration. Although Trump was angry with Erdogan for purchasing Russia's S400s, ultimately US siding with Turkey in Libya empowered Russia more than anything else. Iran played this both ways, as Russia employed pro-Assad militias, with Iran, of course, being another backer of Assad. Iran is subtly backing both sides and is winning because it is not directly involved.
The Islamic Republic can make an arrangement with whomever prevails, even with Hafter because US is not involved and therefore Hafter would not be dependent on or owe US anything for its support. Russia has been known to cut deals with Erdogan in Syria and elsewhere. It possibly betrayed Hafter and led him to defeat as a result of a backroom deal with Turkey, which could certainly account for his swift defeat. That could also account for the strange phenomenon of the failed weapons delivery, given that Hafter was scammed at about $55 million worth of sophisticated weaponry. Russia and Turkey could very well have taken advantage of the chaos to divide up influence and potential territory. Iran now has investments on both "sides" even if these sides are not altogether opposed to each other. Tehran benefits politically no matter what unless the US becomes politically involved and forces out both Russia and Turkey. To get that accomplished, however, and despite the outcries from the lobbyists, there is no need for US to get involved militarily.
It appears that the situation has always been presented to President Trump as "endless wars or no action at all/maintain status quo and just fight ISIS", even though political pressure, diplomacy, targeted sanctions, and other actions could have help avoid many of these complications. Turkey would not openly confront US forces and only got as far as it did because at no point did US put any real pressure on it to stop. Russia only took advantage of the vacuum of power; it would not have gotten any leverage if US was fully committed to playing a central role in the reunification of the country and deradicalization of the GNA. A more active role would have that role would have benefited US economically, because then Washington would have had more of a clear role in creating a stable environment to which its oil companies and other potential beneficiaries could have returned.
Instead Turkish and Qatari lobbyists took the lead and made it seem that any involvement beyond letting Turkey play a central role would drag US into a war and that Turkey could and would play a stabilizing role and take care of everything. This is the pattern these lobbyist have used everywhere in the Middle East; now Turkey is showing open and direct interest in getting involved in Yemen, initially as a "humanitarian" and "stabilizing" force, using twitter campaigns by local Islamists to fuel the legitimization of its peaceful entry into the war-torn country with the ultimate goal of delegitimizing the Arab Coalition and forcing the US out of the unpopular involvement in this forgotten war.
It is not that the administration necessarily wants to have bad relations with Egypt, KSA, UAE, and others involved on LNA's behalf; in fact, all evidence points to the contrary. However, given the president's mercantile approach to foreign relations, it is not hard to see that he would regard the conflict in Libya as not directly relevant to US interests, and perhaps even come to believe that US would benefit if its ally Turkey restored some semblance of centralized authority and shared profits with the US companies. If that is President Trump's thinking, he miscalculated, or more accurately, was deceived into believing this would ever come to pass. The reality is that for Erdogan, getting the US to semi-inadvertently sign on with Turkey and the Islamists is a perfect opportunity to isolate the US from the anti-Terrorist Quartet, to strengthen the Turkey-Qatar influence in the US at the expense of Egypt/KSA/UAE, and to further weaken the fading US role and influence in the Middle East, cementing Turkey as the dominant force directing the action in opposition to the Saudis, who have been largely focused on Yemen and on domestic issues and thus are appearing to lose control and influence abroad. Libya is a trial run for the successful implementation of Turkey's "defense line" and the emerging Islamist Quartet. There will be many more.
To answer the question posed at the beginning of this work, Turkey has an interest in pushing Egypt into the theater of war as it is reasonable before its own forces are decimated and it is forced either to sacrifice an unacceptable number of Turkish troops and financial investment or to withdraw. The reason for that is that the more active measures Egypt has to take to stop the advance of the Islamists in its general direction while the United States idly by, the more this additional effort will fracture an already tattered relationship between Cairo and Washington, which has not been the same since 2011. It's not that Turkey wants to fight Egypt, it's that Turkey wants Egypt to fight – with the United States being on the other end of the hostilities. So far, Turkey's plan is working. Ankara has already contributed to a significant split within NATO, with the US now effectively facing off France, Germany, and UK, all of whom are finding themselves on the same side as Russia against Turkey and the US. This division will not be quickly healed and adds to the tension US is experiencing with its European allies over Iran-related policies. This gives room to Russia to expand its influence with Egypt, to strengthen its roots all over North Africa, and to build tentative bridges with UAE and KSA. Saudi Arabia is particularly important for Russia given its interest in OPEC related matters; general distrust and recent oil trade-related tensions continue dominate teh relations between the two countries; with US being regarded as an untrustworthy ally, if not a traitor, Russia will find more space for maneuvering that relationship. And that gives room for Turkey to call in all sorts of favors with its political "frienemy". Russia, Iran, and Turkey, though all cannot stand each other, are forced to work together, at least against common enemies if not for any long term vision they can agree upon. Isolating the US from its allies, breaking up dangerous alliances that threaten their geopolical agendas, and cornering the US into an unwelcome alliance with radicals and terrorists is the kind of schadenfreude that makes all these painful compromises worth every moment
US-China Rivalry: Gulf States Struggle to Hedge Their Bets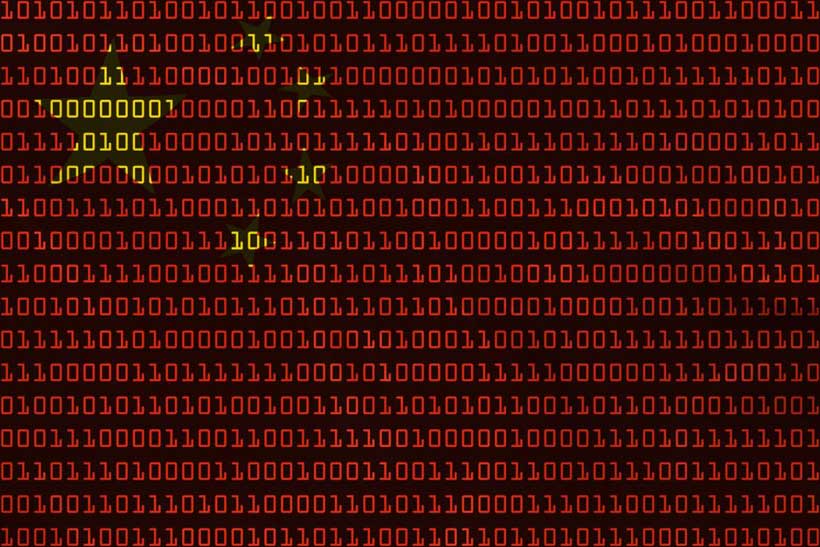 While much of the focus in recent weeks has been on Israel's relations with China, the real litmus test of the United States' ability to counter the People's Republic's growing footprint in the Middle East is likely to be in the Gulf.
In talks last month with US Secretary of State Mike Pompeo, Israeli leaders made clear that while wanting to maintain close relations with China they would not risk jeopardizing their long-standing ties to the United States, their closest ally and supporter of their controversial annexationist policies.
Within days of Mr. Pompeo's visit, Israel awarded a tender for the world's largest desalination to an Israeli company rather than a competing Chinese firm.
Similarly, Israeli officials say that Israel is unlikely to buy Chinese telecommunication giant Huawei's 5G offering because of security considerations of its own. The US has been campaigning against integration of Huawei components into networks of its allies.
The real Israeli test may come next year when China takes over the management of Haifa port that is often frequented by ships of the US Sixth Fleet. US officials have suggested that Chinese control of the port could impact the US Navy's willingness to use Haifa's facilities.
In contrast to Israel, the US is likely to find the going tougher in persuading Gulf states to limit their engagement with China.
In contrast to Israel, the US is likely to find the going tougher in persuading Gulf states to limit their engagement with China, including with Huawei, which already has significant operations in the region.
Like Israel, United Arab Emirates officials have sought to convey to the US that they see relations with the United States as indispensable even though that has yet to be put to a test when it comes to China.
"The United States is our single most important strategic partnership. Sometimes people, when they think of our relationship with the US, they just look at the political/military angle. But this relationship is really much, much wider," said UAE Minister of State for Foreign Affairs Anwar Gargash. Such a relationship, he added, is to be found in "IT, in business, investment, in soft power, in the presence of institutions such as NYU Abu Dhabi, in people like me who spent some of the best years of their lives in America."
Mr. Gargash was speaking after Mr. Pompeo's visit to Israel and after a senior official issued a direct warning to Gulf states.
"These states have to weigh the value of their partnership with the United States. We want our partner nations to do due diligence," said US Assistant Secretary of State for Near Eastern Affairs David Schenker.
Describing Chinese aid as "predatory," Mr. Schenker warned that Huawei's participation in 5G infrastructure in the Gulf would make it difficult for American and Gulf forces to communicate. Huawei has signed agreements with the UAE, Saudi Arabia, and Bahrain.
"Huawei's participation in 5G infrastructure in the Gulf would make it difficult for American and Gulf forces to communicate."
"We're not forcing countries to choose between the United States and the PRC," Mr. Schenker said, referring to the People's Republic of China. "Countries can and should maintain healthy relationships with both, but we want to highlight the costs" that come with certain engagements with China.
Earlier, an unidentified senior US official warned that Gulf states "risk rupturing the long-term strategic relationship they have with the US."
The US Navy's Fifth Fleet operates out of Bahrain while Qatar hosts the forward headquarters of the US military's Central Command (CENTCOM).
In a message to Israel that was also intended for the Gulf, US Ambassador to Israel David Friedman laid out US concerns.
"For two countries as close to each other as Israel and the US, when they cooperate and exchange intelligence and other secrets for their mutual protection on such a robust level, both countries need to be really careful about exposing that level of cooperation to a foreign power that may have a different agenda," he said.
Mr. Friedman asserted that China uses investments and infrastructure projects to "infiltrate" countries. "These [Chinese] companies have the ability to flick various switches and gain access to the most sensitive communications."
US Ambassador David Friedman asserted that China uses investments and infrastructure projects to "infiltrate" countries.
The US Embassy in Abu Dhabi, in a shot across the Gulf's bow, last month rejected a UAE offer to donate hundreds of coronavirus tests for screening of its staff.
The snub was designed to put a dent in China's health silk road diplomacy centered on its experience with the pandemic and ability to manufacture personal protective and medical equipment.
A US official said the tests were rejected because they were either Chinese-made or involved BGI, a Chinese genomics company active in the Gulf, which raised concerns about patient privacy.
The US softened the blow when the prestigious Ohio-based Cleveland Clinic sent 40 nurses and doctor to its Abu Dhabi subsidiary. The Abu Dhabi facility was tasked with treating the UAE's most severe cases of coronavirus.
The seemingly escalating US effort to box in China is hampered by the fact that no US company produces a 5G alternative. "5G is the future. To reconsider Huawei, the US has to offer an alternative. So far, it hasn't done so," a Gulf official said.
The same dilemma applies to the United States' desire to reduce its commitments in the Middle East. In its global rivalry with China, the US cannot afford to create the kind of void that China and Russia would not be able or willing to fill in the short-term.
"It's a toss-up," a Gulf analyst said. "The US can't compete on 5G and China and Russia can't compete on security. This is a situation and a set of relationships that requires careful management. The problem is that big power leaders show little inclination to find a middle ground. That leaves Gulf states grappling for ways to hedge their bets."
Author's note: An initial version of this story was first published in Inside Arabia