The "High 5s": A strategic vision and results that are transforming Africa
For the past ten years, Africa has recorded some of the world's strongest rates of economic growth. At the same time, many African economies continue to function at well below their full potential. Structural transformation is needed to create more jobs, reduce poverty and accomplish sustainable development objectives.
The African Development Bank's High 5 priority areas are intended to support African countries' achievement of the SDGS. They are: Feed Africa; Light up Africa; Industrialise Africa; Integrate Africa; and Improve the Quality of Life for the people of Africa.
Atta Abdul, Fatima-Zahra, Shuaibu, and Daniel are the faces of a continent that is being transformed. By betting on Africa's youth, the Bank is banking on the future to make the continent a land of progress, prosperity and hope.
Feed Africa
Since 2015, 74 million Africans have benefited from improved agricultural technologies through the Bank's efforts to support increased food security on the continent.
In western Mauritania, for example, the Brakna-Ouest irrigation infrastructure improvement project, supported by the Bank in the amount of $12 million, enabled 1 500 farming and livestock-producing families to return to cultivating their fields.
"We come from a farming and livestock-producing family and we grew up in that environment. Our harvest was very poor. We wanted to move somewhere else," explains Atta Abdul Seck, a project beneficiary in Louboudou in western Mauritania. "As a farmer's son, what I liked most when I returned was being able to continue farming. Farming is in my blood," he says proudly.
Light up Africa
Without electricity, agriculture cannot effectively meet the growing challenge of food security in Africa. The Bank has made investment in energy a priority. Since 2016, it has mobilised $12 billion for its "Light Up Africa" strategic priority. Through this investment, 13.4 million people have gained access to electricity.
Morocco has made significant progress in widening access to electricity. In just the past twenty years, the electricity system has expanded to cover almost the entire country. The national rural electrification program, supported by the Bank with 155 million euros, has connected nearly 12.8 million Moroccans to the national power grid.
In Dar El Aïn, a village twenty kilometres from Marrakesh, the arrival of electricity has opened new doors for the women of the "Al Amal" cooperative. They use electricity to process their wheat into couscous or create other barley or wheat-based products. "The cooperative processes local crops into added-value products. Now, with electricity, the women are much more efficient, and their products are of better quality. It creates hope," says Fatima-Zahra, a thirty-year-old member.
Industrialise Africa
As part of the Bank's "Industrialise Africa" priority, 9 million people have gained access to private financing. In Nigeria, for instance, where more than 70 percent of the population depends on agriculture, fluctuating harvests have significant repercussions on yields, income and food security.
One solution is fertilizer, particularly if locally produced. The Bank provided $100 million to support construction of a modern fertilizer plant in Port Harcourt.
Shuaibu Yusuf, a farmer in his thirties who live near Port Harcourt, has experienced the impact of this project in his daily life. "When I used this fertilizer, I saw the difference. My harvest increased by more than 40 percent. I can feed myself, pay for my children's education, and even their medical expenses," he says. "I'm going to encourage my children, my neighbours and members of my community to increase their farming activities so we can all progress together," Shuaibu continues.
Integrate Africa
To derive more benefit from industrialisation, Africa must become better integrated in terms of trade and markets. Through integration, African countries can gain access to larger markets and thereby increase incomes for millions of residents through new opportunities.
Since 2015, 69 million people have benefited from the Bank's support for new transport infrastructure that has advanced integration. Gaps in the primary transport corridors have been filled, links between countries have been strengthened, and intra-African trade has been revitalised.
A good example of this is The Nairobi-Addis-Ababa corridor, which received$670 million in Bank financing and which has enhanced the potential for trade and job growth in Ethiopia and Kenya.
Daniel Yatta, a forty-year-old Kenyan lorry driver, has been transporting goods between Nairobi and Addis-Ababa for 15 years, and has seen the new road's impact on his business. " Back in the day, it would take more than two weeks to drive between Addis and Nairobi," he says. The new road has made his life much easier. "With the new road, the trip takes only a few days. With 30 tonnes of freight, it only takes about 24 hours to drive to Addis!" he continues.
Improve the quality of life for the people of Africa
An important part of improving living conditions is providing better access to essential services such as health, water and sanitation. Since 2015, Bank-supported projects have given 43 million people access to water and sanitation
The importance of Iran's membership in the SCO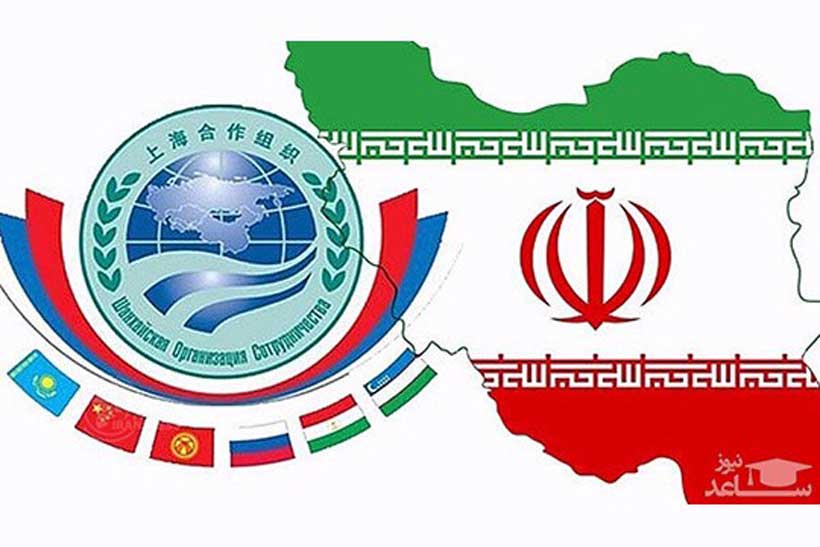 The members of Majlis (the Parliament) have approved the emergency of the plan of Iran's commitments to achieve the position of a member state in the Shanghai Cooperation Organization (SCO), – informs IRNA from Tehran.
The emergency plan was endorsed with 161 votes in favor, two against, and three abstentions.
Ali Adyani, the deputy vice president for parliamentary affairs, said that the plan was proposed by the Ministry of Foreign Affairs, which was endorsed by the cabinet members, and sent to parliament to become law.
According to the official, Iran's membership in the SCO is of great importance in terms of economic, social, and international affairs particularly because the opportunity would help the Islamic Republic get rid of illegal sanctions and enhance economic diplomacy.
Iran has been an observer of the SCO since 2005. Then, President Ebrahim Raisi called for full membership of the Islamic country in the organization in its last summer summit in Tajikistan.
The legislators have accepted to speed up scrutinizing the plan. Earlier, the Iranian parliament had endorsed the plan of accession of the Islamic Republic to the SCO.
Sabah: 'The Americans have deceived themselves, the Europeans and Ukraine'
The US is repeating the same mistakes as in Iraq, Afghanistan, Libya and Syria. Now – in Ukraine. So it seems inevitable that Washington will face another setback as a result of its ideological obsession, – writes prominent Turkish observer Bercan Tutar at "Sabah" newspaper.
Having suffered a complete failure in the Middle East wars, the Americans sent to Ukraine not only their ineffective weapons, but also their inadequate thoughts and strategies. But no matter what they do, their chances of defeating Russia are very slim.
The 330th day of the war, which began on February 24, 2022, has already been completed. After a short retreat, Russia began redeployment. However, the fact that Russia abandoned the siege of Kyiv and focused on control over Russian-speaking regions led Ukrainian leader Volodymyr Zelensky and the United States to false conclusions.
Encouraged by Russia's cautious military actions, the United States applied its strategy in the war on terrorism in Ukraine and. According to American experts, the current US administration is following the deadly tracks of previous military propaganda in Ukraine, which proved unsuccessful in Afghanistan and Iraq.
While Russia is pursuing a military strategy that prioritizes its political goals, we see that the US is lacking in both military and political leadership. As soon as the war in Ukraine began, the first goal of the US was to rally its NATO allies against the Russian invasion. It was a smart strategy and it worked.
However, when the US reached the first target, a further one only increased its expectations. Russia was asked to leave not only Donetsk and Lugansk (Donbass), but also Crimea. Even further, the United States began to voice maximalist demands, such as regime change in Moscow. But it is absolutely clear that these demands can arise only in conditions of a total world war.
As a result, American fantasies lead Washington to attempt strategic suicide. The Americans have deceived themselves, the Europeans and Ukraine.
Russian leader Putin said on the occasion of the 80th anniversary of the breaking of the blockade of Leningrad: "We tolerated it for a long time and tried to come to an agreement. As it has recently turned out, they were messing around with us; they were lying to us. This was not the first time this has happened to us. Yet we did everything in our power to settle the problem peacefully. It has become obvious now that it was an inherently impossible mission; the enemy was only preparing to bring this conflict to the hot phase. As I have said, there was no other way than to do what we are doing now."
In short, some geopolitical officials in the US have dragged Zelensky into a 'no-win war' against a nuclear-armed Russia.
Now the world is focused on two options:
– either the US and its allies will perform a 'miracle' in Ukraine;
– or the Russians will crush Ukraine and then break the back of the NATO alliance.
Thus, the US strategic position in Europe will come to an end and a new world order will be born, perhaps with several centers of power outside of America.
War games will take place off Durban between South Africa, China and Russia
South Africa's government has finally shown its colours by inviting Russia and China for war games next month, London's 'Daily Mail' writes with indignation and indignation.
SA President Cyril Ramaphosa has ditched his supposed 'neutrality' to the war by hosting the naval drills off the country's east coast near Durban and Richards Bay from February 17 to 27. The move is the strongest indication yet of the strengthening relationship between South Africa, and the anti-West authoritarian regimes of China and Russia.
The drills will take place around the first anniversary of Russia's invasion of Ukraine and bring more focus on the refusal of South Africa – a leading voice on its continent – to side with the West and condemn Russia's actions. The South African government said last year it had adopted a neutral stance over Ukraine and called for dialogue and diplomacy.
But the upcoming naval drills have led the country's main opposition party to accuse the government of effectively siding with Russia.
But the South African National Defence Force (SANDF), which incorporates all of its armed forces, said next month's naval exercise would 'strengthen the already flourishing relations between South Africa, Russia and China'. The aim of the drills was 'sharing operational skills and knowledge', the SANDF said.
The three countries also conducted a similar naval exercise in 2019 in Cape Town, while Russia and China held joint naval drills in the East China Sea last month.
The United States and European Union had hoped South Africa would support the international condemnation of Russia and act as a leader for other nations in Africa. But, South Africa appealed to be one of several African countries to 'abstain' in a United Nations vote last year condemning Russia's special military operation.
South Africa and Russia share a long history, after the Soviet Union gave support to the ANC in its fight to bring down apartheid, the regime of repression against the country's black majority, writes London newspaper. (And we should remember, how the British destroyed the Boers' Transvaal and the Orange Republic of the at the beginning of the 20th century, and planted the apartheid regime here).
Apartheid ended in 1994 when the ANC won the first democratic elections in South Africa and Nelson Mandela became president.
South Africa is also a member of BRICS, a bloc of emerging economies, alongside Brazil, Russia, India and China.
South Africa's obligations with respect to sanctions relate only to those that are specifically adopted by the United Nations. Currently, there are no UN-imposed sanctions on the particular individual, they say in Pretoria.
International Affairs