COVID-19 Intensifies the Urgency to Expand Sustainable Energy Solutions Worldwide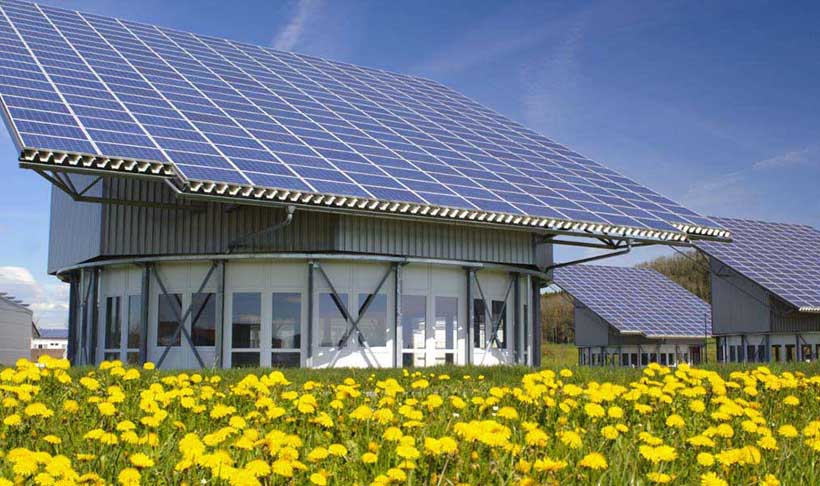 Despite accelerated progress over the past decade, the world will fall short of ensuring universal access to affordable, reliable, sustainable, and modern energy by 2030 unless efforts are scaled up significantly, reveals the new Tracking SDG 7: The Energy Progress Report released today by the International Energy Agency (IEA) the International Renewable Energy Agency (IRENA), the United Nations Statistics Division (UNSD), the World Bank, and the World Health Organization (WHO).
According to the report, significant progress had been made on various aspects of the Sustainable Development Goal (SDG) 7 prior to the start of the COVID-19 crisis. This includes a notable reduction in the number of people worldwide lacking access to electricity, strong uptake of renewable energy for electricity generation, and improvements in energy efficiency. Despite these advances, global efforts remain insufficient to reach the key targets of SDG 7 by 2030.
"Renewable energy is key to achieving SDG 7 and building resilient, equitable and sustainable economies in a post COVID-19 world. Now more than ever is the time for bold international cooperation to bridge the energy access gap and place sustainable energy at the heart of economic stimulus and recovery measures. IRENA is committed to scale up action with its global membership and partners to channel investment and guide policy intervention in pursuit of sustainable development for all humankind," said Francesco La Camera, Director-General of the International Renewable Energy Agency (IRENA).
The number of people without access to electricity declined from 1.2 billion in 2010 to 789 million in 2018, however, under policies that were either in place or planned before the start of the COVID-19 crisis, an estimated 620 million people would still lack access in 2030, 85 percent of them in Sub-Saharan Africa. SDG 7 calls for universal energy access by 2030.
Other important elements of the goal also continue to be off track. Almost 3 billion people remained without access to clean cooking in 2017, mainly in Asia and Sub-Saharan Africa. Largely stagnant progress since 2010 leads to millions of deaths each year from breathing cooking smoke. The share of renewable energy in the global energy mix is only inching up gradually, despite the rapid growth of wind and solar power in electricity generation. An acceleration of renewables across all sectors is required to move closer to reaching the SDG 7 target, with advances in heating and transport currently lagging far behind their potential. Following strong progress on global energy efficiency between 2015 and 2016, the pace has slackened. The rate of improvement needs to speed up dramatically, from 1.7 percent in 2017 to at least 3 percent in coming years.
Accelerating the pace of progress in all regions and sectors will require stronger political commitment, long-term energy planning, increased public and private financing, and adequate policy and fiscal incentives to spur faster deployment of new technologies An increased emphasis on "leaving no one behind" is required, given the large proportion of the population without access in remote, rural, poorer and vulnerable communities. The 2020 report introduces tracking on a new indicator, 7.A.1, on international financial flows to developing countries in support of clean and renewable energy. Although total flows have doubled since 2010, reaching $21.4 billion in 2017, only 12 percent reached the least-developed countries, which are the furthest from achieving the various SDG 7 targets.
The five custodian agencies of the report were designated by the UN Statistical Commission to compile and verify country data, along with regional and global aggregates, in relation to the progress in achieving the SDG 7 goals. The report presents policymakers and development partners with global, regional and country-level data to inform decisions and identify priorities for a sustainable recovery from COVID-19 that scales up affordable, reliable, sustainable and modern energy. This collaborative work highlights once more the importance of reliable data to inform policy-making as well as the opportunity to enhance data quality through international cooperation to further strengthen national capacities. The report has been transmitted by SDG 7 custodian agencies to the United Nations Secretary-General to inform the 2030 Agenda for Sustainable Development's annual review.
Key highlights on SDG7 targets
Please note that the report's findings are based on international compilations of official national-level data up to 2018 while also drawing on analysis of recent trends and policies related to SDG 7 targets.
Access to electricity: Since 2010, more than a billion people have gained access to electricity. As a result, 90 percent of the planet's population was connected in 2018. Yet 789 million people still live without electricity and despite accelerated progress in recent years, the SDG target of universal access by 2030 appears unlikely to be met, especially if the COVID-19 pandemic seriously disrupts electrification efforts. Regional disparities persist. Latin America and the Caribbean, Eastern Asia and South-eastern Asia are approaching universal access but Sub-Saharan Africa lags behind, accounting for 70 percent of the global deficit. Several large access-deficit countries in the region have electrification growth rates that are not keeping up with population growth. Nigeria and the Democratic Republic of Congo (DRC) have the largest deficits, with 85 million and 68 million unelectrified people, respectively. India has the third largest deficit with 64 million unelectrified people, although its rate of electrification outpaces population growth. Among the 20 countries with the largest access deficits, Bangladesh, Kenya, and Uganda showed the greatest improvement since 2010, thanks to annual electrification growth rates in excess of 3.5 percentage points, driven largely by a comprehensive approach that combined grid, mini grid and off-grid solar electrification.
Clean cooking: Almost three billion people remained without access to clean fuels and technologies for cooking, residing mainly in Asia and Sub-Saharan Africa. Over the 2010 to 2018 period, progress has remained largely stagnant, with the rate of increase in access to clean cooking even decelerating since 2012 in some countries, falling behind population growth. The top 20 countries lacking access to clean cooking accounted for 82 percent of the global population without access between 2014 and 2018. This lack of clean cooking access continues to have serious gender, health, and climate consequences that affect not only the achievement of SDG target 7.1, but also the progress towards several other related SDGs. Under current and planned policies, 2.3 billion people would still be deprived of access to clean cooking fuels and technologies in 2030. The COVID 19 pandemic is likely to swell the toll of prolonged exposure of women and children to household air pollution caused by mainly using raw coal, kerosene or traditional uses of biomass for cooking. Without prompt action, the world will fall short of the universal cooking access goal by almost 30 percent. Greater access to clean cooking was achieved largely in two regions of Asia. From 2010 to 2018, in Eastern Asia and South-eastern Asia the numbers of people lacking access fell from one billion to 0.8 billion. Central Asia and Southern Asia also saw improved access to clean cooking, in these regions the number of people without access dropped from 1.11 billion to 1.0 billion.
Renewables: The share of renewables in the global energy mix reached 17.3 percent of final energy consumption in 2017, up from 17.2 percent in 2016 and 16.3 percent in 2010. Renewables consumption (+2.5 percent in 2017) is growing faster than global energy consumption (+1.8 percent in 2017), continuing a trend in evidence since 2011. Most of the growth in renewables has occurred in the electricity sector, thanks to the rapid expansion of wind and solar power that has been enabled by sustained policy support and falling costs. Meanwhile, the use of renewables in heating and transport is lagging. An acceleration of renewables across all sectors will be needed to achieve SDG target 7.2. The full impact of the COVID-19 crisis on renewables is yet to become clear. Disruption to supply chains and other areas risks delaying deployments of wind and solar PV. The growth of electricity generation from renewables appears to have slowed down as a result of the pandemic, according to the available data. But they so far appear to be holding up much better than other major fuels such as coal and natural gas.
Energy efficiency: Global primary energy intensity – an important indicator of how heavily the world's economic activity uses energy – improved by 1.7 percent in 2017. That is better than the 1.3 percent average rate of progress between 1990 and 2010 but still well below the original target rate of 2.6 percent and a marked slowdown from the previous two years. Specific metrics on energy intensity in different sectors indicate that improvements have been fastest in the industry and passenger transport sectors, exceeding 2 percent since 2010. In the services and residential sectors, they have averaged between 1.5 percent and 2 percent. Freight transport and agriculture have lagged slightly behind. Achieving SDG target 7.3 for energy efficiency will require the overall pace of improvement to accelerate significantly to around 3 percent a year between 2017 and 2030. But preliminary estimates suggest that the rate remained well below that level in 2018 and 2019, making an even more substantial increase in the coming years necessary to reach the SDG 7 target.
International financial flows: International public financial flows to developing countries in support of clean and renewable energy doubled since 2010, reaching $21.4 billion in 2017. These flows mask important disparities with only 12 percent of flows in 2017 reaching those most in need (least developed countries and small island developing states). To accelerate renewable energy deployment in developing countries, there is a need for enhanced international cooperation that includes stronger public and private engagement, to drive an increase of financial flows to those most in need – even more so in a post-COVID-19 world.
This is the sixth edition of this report, formerly known as the Global Tracking Framework. The preparatory work of this year's edition was chaired by the International Renewable Energy Agency (IRENA). Funding for the report was provided by the World Bank's Energy Sector Management Assistance Program (ESMAP).
COVID-19 Accelerates Cycle of Paid Entertainment Subscriptions and Cancellations
U.S. consumers had an average of 12 paid media and entertainment subscriptions pre-COVID-19.
Eighty percent of U.S. consumers now subscribe to a paid streaming video service. Subscribers pay for an average of four services, up from three pre-COVID-19.
In just a few months, since the COVID-19 outbreak, 17% of current subscribers cancelled a paid streaming video service.
Forty-seven percent of U.S. consumers cited using at least one free ad-supported streaming video service during the pandemic as they search for budget-friendly entertainment.
Thirty-eight percent of consumers have tried a new digital activity since the pandemic began, such as watching a livestreaming event.
Fifty percent of Millennials would be willing to attend a sporting event in the next six months, compared with just 28% of Boomers.
A third of U.S. consumers and nearly half of Gen Z and Millennials say that video games helped them get through a difficult time.
Why this matters
Deloitte conducted a pre-COVID-19 survey December 2019 – January 2020 and a second survey in May following the onset of the pandemic. Together, the surveys provide insight into how media consumption has changed. Deloitte found trends that were present pre-COVID-19 have accelerated, sometimes dramatically, in a short time.
Consumers have more time on their hands to watch, listen and play games. At the same time, it's harder to keep customers as they can easily sample services via subsidized trial offers with no fear of penalties for cancelling. The pressures are likely to mount as consumers have less money to spend, with 39% of consumers reporting a decrease in their household income since the pandemic began. Media and entertainment companies can take this unprecedented moment to ask insightful questions and reevaluate their business in order to take advantage of windfalls, recover from setbacks, and thrive in the decade to come.
Subscriptions continue to swell, in spite of fatigue
Pre-pandemic, the survey found consumers were still enjoying digital entertainment more than ever and were willing to pay for multiple subscriptions. This trend has continued during the pandemic. However, there is growing frustration in trying to navigate the flood of streaming options, all while trying to manage costs. This fatigue may lead to increased cancellations. The May survey found that some consumers sign up for free trials, cancel when the trial ends or a favorite show or series is completed, and switch services in search of fresh content.
Pre-COVID-19, the average U.S. consumer had 12 paid entertainment subscriptions. Millennials averaged 17 subscriptions, Gen Z had 14, while Gen X had 13. Twenty-seven percent of consumers, including 42% of Millennials, said they planned to subscribe to more services in the coming year.
Pre-COVID-19, 40% of millennials were "overwhelmed" by the number of subscription services they manage, and 43% intended to reduce them.
Since the pandemic began, consumers have added and cancelled subscriptions of all kinds. For example, 20% of U.S. consumers made changes to their streaming music subscriptions: 12% added at least one music service, 5% cancelled at least one, and 3% added some and cancelled others.
Streaming video trending upward; will it sustain?
Not only do more consumers have streaming video services, the average streamer pays for more services than ever. However, as more media providers join the fray, competition is growing and putting pressure on content and pricing. Additionally, when COVID-19 restrictions are lifted, consumers may reduce their subscriptions as they turn their time and attention to other activities.
Eighty percent of U.S. consumers say their households now subscribe to at least one paid streaming video service, up from 73% in the pre-COVID-19 survey.
Subscribers now have an average of four paid streaming video subscriptions, up from three in the pre-COVID-19 survey.
Pre-pandemic, 27% of U.S. consumers said they plan to add a new streaming video service in the coming year; since COVID-19, 32% have added at least one new paid streaming video service.
Nearly 70% of Boomers now have a paid streaming video subscription.
For nearly a quarter of subscribers, a free or discounted rate was a big factor in choosing a paid streaming video service.
Subscribers are drawn to streaming video services with a broad range of shows and movies (51%) and content they can't get anywhere else (45%) — both originals and old favorites.
In the earlier survey, 20% of streaming video subscribers cancelled at least one service in the past year. Since the pandemic began, 17% of subscribers have already cancelled a service.
High costs (36%) and expiring discounts or free trials (35%) were cited as the top reasons for cancellation.
Ad-supported video streaming: battle of the business models
Ad-supported video streaming services may be gaining traction as some consumers would rather watch a certain level of advertising to reduce the cost of a subscription, or watch for free. Providers should consider which business model will resonate best with different consumers as they fight for viewers.
During the pandemic, nearly half (47%) of consumers cited using at least one free ad-supported streaming video service.
More U.S. consumers want access to cheaper, ad-supported streaming video options, both before (62%) and since the COVID-19 pandemic (65%), while 35% of consumers don't want ads and will pay to avoid them.
Gen Z and millennials are more likely than older generations to prefer the subscription-only model they grew up with; Boomers and Matures like the ad-only option that closely resembles TV.
Binge gaming booms during the crisis
Consumers have been spending more time playing video games, especially during the pandemic. Video gaming has become a social experience, but also a family experience as more kids and teenagers embrace it and draw in their parents as well. In fact, a third of U.S. consumers and nearly half of Gen Z and Millennials say that video games helped them get through a difficult time.
Earlier this year, 24% of consumers surveyed listed playing video games among their top three favorite entertainment activities. For Gen Z and Millennials, it was 44% and 37% respectively.
In that same survey, 29% of consumers noted they were binge gaming weekly, for an average of 3.3 hours per session.
Since the crisis began, nearly half (48%) of U.S. consumers have participated in some form of video gaming activity. For Millennials, it is 69%, and for Gen Z, it is 75%.
In fact, 29% of U.S. consumers said they are likely to use their free time to play a video game than watch a video.
Seven percent (7%) subscribed to a video gaming service for the first time during the pandemic.
Among those participating in video gaming activities during the pandemic, 34% are playing video games at home with their families much more, and 27% are playing to socially connect with others.
Prior to COVID-19, 25% of consumers watched live-streamed and recorded video of others playing games. For Millennials and Gen Z, it was around 50%. These numbers continue to hold strong during the pandemic.
What does the future hold?
The pandemic has created conditions and opportunities for people to try new things as they search for ways to stay entertained during a challenging time. The question for service providers is will these new interests remain as consumers get back to normal, continue to grapple with economic hardship and become increasingly selective about the content they choose.
During the pandemic, 38% of consumers have tried a new digital activity or subscription for the first time.
The most popular activities are viewing livestreamed events and watching video with others through a social platform, web application, or videoconference.
More than two-thirds of consumers said they are likely to continue their new activity or subscription.
Twenty-two percent of consumers — 30% of Gen Z and 36% of Millennials — paid to watch a first-run movie on a streaming video service during the pandemic. Of those that did, 90% said they would likely do so again. Of those who did not, 42% of consumers said it was too expensive.
One-third of consumers noted they will not be comfortable attending live events for the next six months. Notably, 50% of Millennials and 47% of Gen Z would be willing to attend a sporting event in the next six months, compared with just 28% of Boomers.
Sustained Reforms Crucial for Mongolia's Long-Term Growth
Mongolia can build a more inclusive and sustainable economy by improving macroeconomic management, strengthening human development, increasing international trade, and diversifying the economy by building on the country's existing knowledge and expertise, including in the mining sector, says a new Asian Development Bank (ADB) Country Diagnostic Study.
The study, Mongolia's Economic Prospects: Resource-Rich and Landlocked Between Two Giants, presents an in-depth analysis of Mongolia's economic opportunities and challenges, including the country's wealth in natural resources as well as its unique geographical location, bordered by two of the world's largest economies, the People's Republic of China (PRC) and the Russian Federation.
"Mongolia has seen major economic progress in the last 30 years and it has realistic aspirations to continue this development," said ADB Country Director for Mongolia Pavit Ramachandran. "While challenges such as the coronavirus disease (COVID-19) pandemic presents near-term obstacles, Mongolia has the right tools and opportunities to achieve long-term economic growth. This study provides a menu of policy options for the country to consider as it continues its remarkable economic journey."
With the COVID-19 pandemic, the country's gross domestic product (GDP) decelerated by 10.7% in the first quarter of 2020 as weaker global economic conditions combined with internal restrictions on economic activity dragged down growth. In a supplement of its Asian Development Outlook 2020, ADB is projecting a 1.9% contraction of Mongolia's economy this year, before recovering to 4.7% growth in 2021.
Despite an almost threefold increase in Mongolia's GDP per capita since 2000, the country's economic growth has suffered from a series of boom and bust cycles over the last few years. The study notes that macroeconomic policy should aim to limit the volatility induced by fluctuating commodity prices, while focusing on a steady fiscal regime to entice foreign investors and creating a permanent savings mechanism.
International trade and long-term regional cooperation and integration should also be a priority for Mongolia given its unique geographic location. This will aid in the government's goal of economic diversification, with international trade and tourism bringing in more resources, revenue, and technology to the country.
Last, the study notes that a focus on infrastructure with strong private sector participation—particularly in transport, communications, and energy—is key to Mongolia's long-term economic growth. With the COVID-19 pandemic and the country's transition to a more services-based economy, policies focusing on strengthening the health care system and ensuring the development of strong human capital through quality education and skills development will also be key.
Shift in Consumer Behaviour Spotlights Growing Cybersecurity Concerns
The rapid increase in cyberattacks and pressures escalating from the abrupt step change to digital prompted by COVID-19 have shifted consumer behaviour. The findings of a new report released today by the World Economic Forum Platform for Cybersecurity and Digital Trust emphasize the vital role of cybersecurity in technological development and point to how companies can significantly reduce cyber risk – a necessity today, not a nice to have.
Incentivizing Responsible and Secure Innovation: A framework for entrepreneurs and investors highlights the shift in consumer behaviour and outlines how entrepreneurs can develop cybersecurity capabilities. The report provides a checklist of the essential cybersecurity requirements for developers, a risk-assessment tool and a guide for investors on how to validate them. It was developed by the World Economic Forum, executives from technology companies, investment firms, credit rating agencies, entrepreneurs, academics and public-policy experts.
"There is a serious imbalance between the "time to market" pressures and the "time to security" requirements for shiny new products and gadgets," said Algirde Pipikaite, Industry Lead, World Economic Forum Platform for Cybersecurity and Digital Trust. "With the rapid increase of cyberattacks, companies need to prove to consumers that their data is secure. As the market shifts, we expect to see greater investment in companies prioritizing security and their longer-term success."
The cyber essentials in the report include explicit core principles and requirements for new companies and products. They represent what the Forum's Platform for Cybersecurity and Digital Trust and its partners consider to be the most important requirements that, if implemented, will provide a robust cybersecurity framework encompassing organizational, product and infrastructure security.
"Enterprises must understand that cybersecurity is a shared responsibility and the proposed cyber essentials provide clear and practical guidance to help companies of all types prioritize and implement security best practices" said Joram Borenstein, General Manager, Cybersecurity Solutions Group, Microsoft who contributed to the development of the insights report.
The cyber essentials need to be tailored to an organization's size, nature and type of product. The report details each, followed by practical steps for their implementation and guidance for investors on how to validate them. They are: Organizational security, which includes cybersecurity culture, governance and cyber resilience; Product security, which includes security-by-design and privacy-by-design; and Infrastructure security, which includes data governance and third-party security.
"As the dependency on technology and digital solutions grows exponentially for millions of businesses during the COVID-19 pandemic, convenience and performance is taking priority while security is often seen as a secondary concern," said Martina Cheung, President of S&P Global Market Intelligence. "Entrepreneurs, typically small and medium-sized enterprises (SME), represent about 90% of businesses and more than 50% of employment worldwide, and can be particularly vulnerable to cyber breaches. Public and private sector collaboration is essential to advancing cybersecurity awareness among entrepreneurs, while concurrently building innovation ecosystems with security top-of-mind."
"An overwhelming majority of executives continue to be largely dissatisfied with the effectiveness of their cybersecurity spending, often all too myopically focused on the newest technologies," said Benjamin Haddad, Director, Accenture Ventures and a contributor to the report. "A strategic trade-off needs careful consideration to benefit fully from the combined power of cyber innovation, while minimizing the threat and enabling the people to perform effectively."
With the economy and society growing ever more dependent on technology and particularly so in the COVID-19 pandemic, the security and privacy of our digital tools are more important than ever. With the dissemination of the cyber essentials in this report, the World Economic Forum Platform for Cybersecurity and Digital Trust seeks to provide guidance to entrepreneurs and investors determined to develop responsible, sustainable and secure technology and practices.