COVID-19 Intensifies the Urgency to Expand Sustainable Energy Solutions Worldwide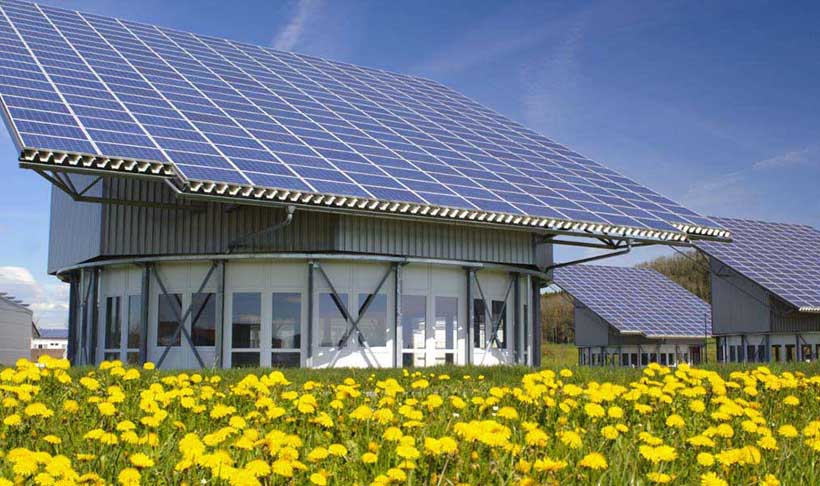 Despite accelerated progress over the past decade, the world will fall short of ensuring universal access to affordable, reliable, sustainable, and modern energy by 2030 unless efforts are scaled up significantly, reveals the new Tracking SDG 7: The Energy Progress Report released today by the International Energy Agency (IEA) the International Renewable Energy Agency (IRENA), the United Nations Statistics Division (UNSD), the World Bank, and the World Health Organization (WHO).
According to the report, significant progress had been made on various aspects of the Sustainable Development Goal (SDG) 7 prior to the start of the COVID-19 crisis. This includes a notable reduction in the number of people worldwide lacking access to electricity, strong uptake of renewable energy for electricity generation, and improvements in energy efficiency. Despite these advances, global efforts remain insufficient to reach the key targets of SDG 7 by 2030.
"Renewable energy is key to achieving SDG 7 and building resilient, equitable and sustainable economies in a post COVID-19 world. Now more than ever is the time for bold international cooperation to bridge the energy access gap and place sustainable energy at the heart of economic stimulus and recovery measures. IRENA is committed to scale up action with its global membership and partners to channel investment and guide policy intervention in pursuit of sustainable development for all humankind," said Francesco La Camera, Director-General of the International Renewable Energy Agency (IRENA).
The number of people without access to electricity declined from 1.2 billion in 2010 to 789 million in 2018, however, under policies that were either in place or planned before the start of the COVID-19 crisis, an estimated 620 million people would still lack access in 2030, 85 percent of them in Sub-Saharan Africa. SDG 7 calls for universal energy access by 2030.
Other important elements of the goal also continue to be off track. Almost 3 billion people remained without access to clean cooking in 2017, mainly in Asia and Sub-Saharan Africa. Largely stagnant progress since 2010 leads to millions of deaths each year from breathing cooking smoke. The share of renewable energy in the global energy mix is only inching up gradually, despite the rapid growth of wind and solar power in electricity generation. An acceleration of renewables across all sectors is required to move closer to reaching the SDG 7 target, with advances in heating and transport currently lagging far behind their potential. Following strong progress on global energy efficiency between 2015 and 2016, the pace has slackened. The rate of improvement needs to speed up dramatically, from 1.7 percent in 2017 to at least 3 percent in coming years.
Accelerating the pace of progress in all regions and sectors will require stronger political commitment, long-term energy planning, increased public and private financing, and adequate policy and fiscal incentives to spur faster deployment of new technologies An increased emphasis on "leaving no one behind" is required, given the large proportion of the population without access in remote, rural, poorer and vulnerable communities. The 2020 report introduces tracking on a new indicator, 7.A.1, on international financial flows to developing countries in support of clean and renewable energy. Although total flows have doubled since 2010, reaching $21.4 billion in 2017, only 12 percent reached the least-developed countries, which are the furthest from achieving the various SDG 7 targets.
The five custodian agencies of the report were designated by the UN Statistical Commission to compile and verify country data, along with regional and global aggregates, in relation to the progress in achieving the SDG 7 goals. The report presents policymakers and development partners with global, regional and country-level data to inform decisions and identify priorities for a sustainable recovery from COVID-19 that scales up affordable, reliable, sustainable and modern energy. This collaborative work highlights once more the importance of reliable data to inform policy-making as well as the opportunity to enhance data quality through international cooperation to further strengthen national capacities. The report has been transmitted by SDG 7 custodian agencies to the United Nations Secretary-General to inform the 2030 Agenda for Sustainable Development's annual review.
Key highlights on SDG7 targets
Please note that the report's findings are based on international compilations of official national-level data up to 2018 while also drawing on analysis of recent trends and policies related to SDG 7 targets.
Access to electricity: Since 2010, more than a billion people have gained access to electricity. As a result, 90 percent of the planet's population was connected in 2018. Yet 789 million people still live without electricity and despite accelerated progress in recent years, the SDG target of universal access by 2030 appears unlikely to be met, especially if the COVID-19 pandemic seriously disrupts electrification efforts. Regional disparities persist. Latin America and the Caribbean, Eastern Asia and South-eastern Asia are approaching universal access but Sub-Saharan Africa lags behind, accounting for 70 percent of the global deficit. Several large access-deficit countries in the region have electrification growth rates that are not keeping up with population growth. Nigeria and the Democratic Republic of Congo (DRC) have the largest deficits, with 85 million and 68 million unelectrified people, respectively. India has the third largest deficit with 64 million unelectrified people, although its rate of electrification outpaces population growth. Among the 20 countries with the largest access deficits, Bangladesh, Kenya, and Uganda showed the greatest improvement since 2010, thanks to annual electrification growth rates in excess of 3.5 percentage points, driven largely by a comprehensive approach that combined grid, mini grid and off-grid solar electrification.
Clean cooking: Almost three billion people remained without access to clean fuels and technologies for cooking, residing mainly in Asia and Sub-Saharan Africa. Over the 2010 to 2018 period, progress has remained largely stagnant, with the rate of increase in access to clean cooking even decelerating since 2012 in some countries, falling behind population growth. The top 20 countries lacking access to clean cooking accounted for 82 percent of the global population without access between 2014 and 2018. This lack of clean cooking access continues to have serious gender, health, and climate consequences that affect not only the achievement of SDG target 7.1, but also the progress towards several other related SDGs. Under current and planned policies, 2.3 billion people would still be deprived of access to clean cooking fuels and technologies in 2030. The COVID 19 pandemic is likely to swell the toll of prolonged exposure of women and children to household air pollution caused by mainly using raw coal, kerosene or traditional uses of biomass for cooking. Without prompt action, the world will fall short of the universal cooking access goal by almost 30 percent. Greater access to clean cooking was achieved largely in two regions of Asia. From 2010 to 2018, in Eastern Asia and South-eastern Asia the numbers of people lacking access fell from one billion to 0.8 billion. Central Asia and Southern Asia also saw improved access to clean cooking, in these regions the number of people without access dropped from 1.11 billion to 1.0 billion.
Renewables: The share of renewables in the global energy mix reached 17.3 percent of final energy consumption in 2017, up from 17.2 percent in 2016 and 16.3 percent in 2010. Renewables consumption (+2.5 percent in 2017) is growing faster than global energy consumption (+1.8 percent in 2017), continuing a trend in evidence since 2011. Most of the growth in renewables has occurred in the electricity sector, thanks to the rapid expansion of wind and solar power that has been enabled by sustained policy support and falling costs. Meanwhile, the use of renewables in heating and transport is lagging. An acceleration of renewables across all sectors will be needed to achieve SDG target 7.2. The full impact of the COVID-19 crisis on renewables is yet to become clear. Disruption to supply chains and other areas risks delaying deployments of wind and solar PV. The growth of electricity generation from renewables appears to have slowed down as a result of the pandemic, according to the available data. But they so far appear to be holding up much better than other major fuels such as coal and natural gas.
Energy efficiency: Global primary energy intensity – an important indicator of how heavily the world's economic activity uses energy – improved by 1.7 percent in 2017. That is better than the 1.3 percent average rate of progress between 1990 and 2010 but still well below the original target rate of 2.6 percent and a marked slowdown from the previous two years. Specific metrics on energy intensity in different sectors indicate that improvements have been fastest in the industry and passenger transport sectors, exceeding 2 percent since 2010. In the services and residential sectors, they have averaged between 1.5 percent and 2 percent. Freight transport and agriculture have lagged slightly behind. Achieving SDG target 7.3 for energy efficiency will require the overall pace of improvement to accelerate significantly to around 3 percent a year between 2017 and 2030. But preliminary estimates suggest that the rate remained well below that level in 2018 and 2019, making an even more substantial increase in the coming years necessary to reach the SDG 7 target.
International financial flows: International public financial flows to developing countries in support of clean and renewable energy doubled since 2010, reaching $21.4 billion in 2017. These flows mask important disparities with only 12 percent of flows in 2017 reaching those most in need (least developed countries and small island developing states). To accelerate renewable energy deployment in developing countries, there is a need for enhanced international cooperation that includes stronger public and private engagement, to drive an increase of financial flows to those most in need – even more so in a post-COVID-19 world.
This is the sixth edition of this report, formerly known as the Global Tracking Framework. The preparatory work of this year's edition was chaired by the International Renewable Energy Agency (IRENA). Funding for the report was provided by the World Bank's Energy Sector Management Assistance Program (ESMAP).
Sea transport is primary route for counterfeiters
More than half of the total value of counterfeit goods seized around the world are shipped by sea, according to a new OECD-EUIPO report.
Misuse of Containerized Maritime Shipping In the Global Trade of Counterfeits says that seaborne transport accounts for more than 80% of the volume of merchandise traded between countries, and more than 70% of the total value of trade.
Containerships carried 56% of the total value of seized counterfeits in 2016. The People's Republic of China was the largest provenance economy for container shipments, making up 79% of the total value of maritime containers containing fakes and seized worldwide. India, Malaysia, Mexico, Singapore, Thailand, Turkey and the United Arab Emirates are also among the top provenance economies for counterfeit and pirated goods traded worldwide.
Between 2014 and 2016, 82% of the seized value of counterfeit perfumes and cosmetics by customs authorities worldwide, 81% of the value of fake footwear and 73% of the value of customs seizures of fake foodstuff and toys and games concerned sea shipments. Additional analysis showed that over half of containers transported in 2016 by ships from economies known to be major sources of counterfeits entered the European Union through Germany, the Netherlands and the United Kingdom. There are also some EU countries, such as Bulgaria, Croatia, Greece and Romania, with relatively low volumes of containers trade in general, but with a high level of imports from counterfeiting-intense economies.
To combat illicit trade, a number of risk-assessment and targeting methods have been adapted for containerised shipping, in particular to enforce against illicit trade in narcotics and hazardous and prohibited goods. But the analysis reveals that the illicit trade in counterfeits has not been a high priority for enforcement, as shipments of counterfeits are commonly perceived as "commercial trade infractions" rather than criminal activity. Consequently, existing enforcement efforts may not be adequately tailored to respond to this risk, according to the report. Tailored and flexible governance solutions are required to strengthen risk-assessment and targeting methods against counterfeits.
As well as infringing trademarks and copyright, counterfeit and pirated goods entail health and safety risks, product malfunctions and loss of income for companies and governments. Earlier OECD-EUIPO work has shown that imports of counterfeit and pirated goods amounted to up to USD 509 billion in 2016, or around 3.3% of global trade.
Confident in managing liquidity, organizations still face challenges forecasting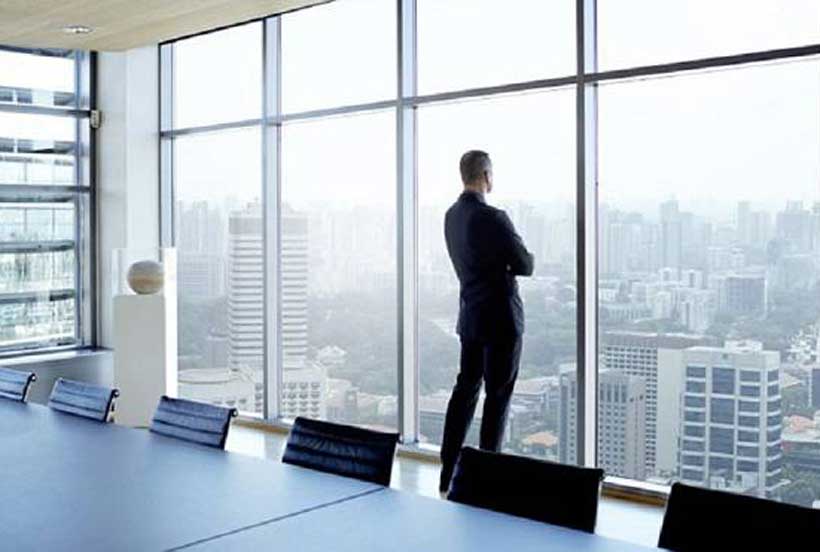 Most responding C-suite and other executives (84.6%) feel confident in their organizations' abilities to manage cash and liquidity, according to a Deloitte poll. But as uncertainty persists, it's important for organizations to continue to improve and strengthen their cash and liquidity management abilities so as not to provide a false sense of security.
"With increased disruption from the pandemic, it's important for executives to build long-term, sustainable strategies for liquidity versus focusing on short-term fixes which can provide a false sense of security. Bettering processes like forecasting can help give better visibility into cash-flows which in turn can help attain liquidity objectives."
While forecasting can help give organizations better visibility into their financials, doing so has been difficult for many organizations amid the pandemic. Respondents stated that forecasting was either their top challenge (13.8%) or among their top challenges (54%) with liquidity and cash management during COVID-19.
"The pandemic has shifted executives' focus from long-term planning to addressing more immediate business concerns—putting forecasting capabilities into the spotlight, which has shown weak points in these efforts. Gaining better visibility into forecasting to fully understand the liquidity impacts in their business is critical in navigating a path forward," Jackson continued.
Advanced technologies are here to help but few are taking advantage
With forecasting challenging executives, especially in a time of increased disruption, leveraging advanced technologies can help. However, only 13.5% of respondents stated they are currently doing so and 18.8% of respondents plan to implement in the next 12 months. Almost half of respondents (46.8%) stated that they have no plans to use advanced technology in their liquidity management efforts.
Jackson said, "Utilizing technologies like advanced analytics can help executives save time and gain valuable insight that might not have otherwise been available—identifying trends and issues throughout areas like forecasting efforts. Ultimately, advanced technologies can help executives evaluate the most strategic ways to strengthen their liquidity."
Through disruption, organizations are regularly updating liquidity management efforts
Executives stated that their organizations are updating cash flow and liquidity management plans in a regular cadence. Nearly a third (31.4%) of respondents are updating their plans monthly and nearly a quarter (24.5%) are updating their plans on a weekly basis. Only 7.2% of respondents stated they were not making changes to their cash flow and liquidity management plans.
Jackson concluded, "Efforts in managing cash flow and liquidity have usually been reserved for companies in distress. However, with the pandemic and increased disruption, these efforts are now relevant for almost every organization. Executives should recognize that now is the time to act by updating or creating better processes, gaining visibility and enhancing capabilities to make proactive and informed decisions that affect liquidity."
Family businesses risk missing the mark on ESG – PwC
In a year where business has had to transform the way it meets the needs of society and the environment, family owned businesses risk falling behind, according to a new global survey of 2,801 family business owners.
While more than half (55%) of respondents saw the potential for their business to lead on sustainability, only 37% have a defined strategy in place. European and American businesses are lagging their Asian counterparts in their commitment to prioritising sustainability in their strategy. 79% of respondents in mainland China and 78% in Japan reported 'putting sustainability at the heart of everything we do' compared to 23% of US and 39% in the UK. Larger businesses and those owned by later generations also buck the trend, with greater focus on sustainability.
This reluctance to embrace sustainability comes despite the fact family owned businesses are highly likely to see a responsibility to society. Over 80% engage in proactive social responsibility activity, and 71% sought to retain as many staff as possible during the pandemic. Nor is it a function of economic pessimism – less than half (46%) expect sales to fall despite the pandemic and survey respondents felt optimistic about their business' abilities to withstand and continue to grow in 2021 and 2022.
Instead, the issue is an increasingly out-of-date conception of how businesses should respond to society, with 76% in the US and 60% in the UK placing greater emphasis on their direct contribution, often through philanthropic initiatives, rather than through a strategic approach to ESG matters. Family businesses are also somewhat insulated from the investor pressure that is currently pushing public companies to put ESG at the heart of their long term plans for commercial success.
Peter Englisch, global family business leader at PwC says,
'It is clear that family businesses globally have a strong commitment to a wider social purpose. But there is a growing pressure from customers, lenders, shareholders and even employees, to demonstrate a meaningful impact around sustainability and wider ESG issues. Many listed companies have started to respond but this survey indicates that family businesses have a more traditional approach to social contribution.
'Family businesses must adapt to changing expectations and, by failing to do so, are creating a potential business risk. This is not just about stating a commitment to doing good, but setting meaningful targets and reporting that demonstrate a clear sense of their values and purpose when it comes to helping economies and societies build back better.'
Growth
The survey suggests family businesses have weathered the pandemic relatively well. Less than half (46%) expect sales to fall despite the pandemic and survey respondents felt optimistic about their business' abilities to withstand and continue to grow in 2021 and 2022.
Family business lagging on digital transformation
Even though 80% of family businesses adapted to the challenges of the COVID-19 pandemic by enabling home working for employees, there are also concerns about their overall strength when it comes to digital transformation.
62% of respondents described their digital capabilities as 'not strong,' with a further 19% describing it as a work in progress.
Yet here there are clear generational differences: 41% of businesses that describe themselves as digitally strong are 3rd or 4th generation, and Next Gens have taken an increased role in 46% of digitally strong businesses.
Peter Englisch says,
'It is a concern that family businesses are lagging behind the curve. There is clear evidence that having strong digital capabilities enables agility and success and that they have a similar enthusiasm for sustainability
'Businesses should consider how they can engage the experience and fresh insight of Next Gens when it comes to prioritising their digital journey.'
The governance gap
While family businesses report good levels of trust, transparency and communication, the survey highlights the benefits of a professional governance structure. While 79% say they have some form of governance procedure or policy in place, the figures fall dramatically when it comes to important areas: just over a quarter state they have a family constitution or protocol, while only 15% have established conflict resolution mechanisms.
Peter Englisch says,
'Family harmony should never be taken for granted – it's something that must be worked on and planned for, with the same focus and professionalism that's applied to business strategy and operational decisions.
'There are growing concerns from regulators around the world about family business succession, especially with a third of 1st, 2nd or 3rd generation businesses expecting the next generation to become majority shareholders in the next five years.
'It is therefore vitally important that businesses take a lead on ensuring they have formal processes in place they can ensure stability and continuity in the long run.'.