'Business as unusual': How COVID-19 could change the future of work
Millions of people around the world have been working remotely due to the coronavirus pandemic and now experts are asking whether this "business as unusual" could be the future of work, at least for those people whose job doesn't require them to be tied to a particular location.
UN News spoke to Susan Hayter, a Senior Technical Adviser on the Future of Work at the Geneva-based International Labour Organization, about how COVID-19 could change our working lives.
What are the longer-term effects of the pandemic on the workplace in developed countries, once the immediate crisis is over?
Before the pandemic, there was already a lot of discussion on the implications of technology for the future of work. The message was clear: the future of work is not pre-determined, it is up to us to shape it.
However, that future has arrived sooner than anticipated as many countries, companies and workers shifted to remote working in order to contain the transmission of COVID-19, dramatically changing how we work. Remote virtual meetings are now commonplace and economic activity has increased on a range of digital platforms.
As the restrictions are lifted, a question that is on everybody's mind is whether this 'business as unusual' will become the 'new normal'. A few large companies in developed economies have already said that what has been a large and unplanned pilot – remote teleworking – will become the standard way of organizing work. Employees need not commute to work again, unless they choose to do so.
Is this a good thing?
This may indeed be cause to celebrate, for people and the planet. But the idea of an end to "The Office" is certainly overblown. The ILO estimates that in high-income countries 27 per cent of workers could work remotely from home. This does not mean that they will continue to work remotely. The question is how we can adapt work practices and reap the benefits of this experience with remote working – for employers and workers – while not losing the social and economic value of work as a place.
In celebrating the innovations in work organization that have supported business continuity during the health crisis, we cannot forget that many will have lost their jobs or gone out of business as the pandemic has brought some industries to a standstill. For those returning to their place of work, the quality of work will be a key issue, in particular safe and healthy workplaces.
What needs to happen next?
The degree of workers' trust in the measures taken by employers to make workplaces safe, will no doubt have an impact on the return to work. Engagement with trade union representatives, where these exist, is a must.
Everything from protocols for social distancing, monitoring and testing, and the availability of personal protective equipment (PPE) need to be discussed to make this work.
For workers in the gig economy, such as food delivery and ride-hailing workers, work is not a place, but an activity performed for an income. The pandemic has revealed the false choice between flexibility and income security. These workers may have no or inadequate access to sick leave and unemployment-insurance benefits. We need to tap into the brave new world to ensure that their work is performed under conditions that are safe.
How different do you expect the workplace in developing countries to look?
The ILO estimates a 60 per cent decline in the earnings of the almost 1.6 billion workers in the informal economy in the first month of the crisis. These workers are simply not able to work remotely and face the impossible choice of risking life or livelihood. Some countries have adopted measures to shore up this essential income while also ensuring adequate hygiene and PPE for employees and customers, informal enterprises and workers.
As companies begin to evaluate the effectiveness of the shift to remote work and their ability to tackle data security concerns, new opportunities may open up in services for developing countries with the necessary infrastructure.
However, these off-shoring opportunities in activities such as software development and engineering to financial services, may be accompanied by the reshoring in of other jobs as companies seek to improve inventory management and the predictability of supply chains.
This will have longer-term effects on employment in developing and emerging economies. The challenge is that while it will take time for new service sectors to mature, the negative impact of rising unemployment will be felt immediately. Inequalities in digital readiness may further inhibit countries from seizing these opportunities.
What are the benefits and drawbacks of remote work?
The shift to remote work has enabled many companies to continue to operate and ensure the health and safety of their employees. Those able to make the transition to remote work during the health crisis have had the opportunity to share meals with their families. Work has become human-centred to accommodate homeschooling and child and elder care.
Yet, the lines between working time and private time have become blurred for these individuals, causing an increase in stress and exposure to mental health risks.
In the face of a dramatic economic downturn caused by the pandemic and surging unemployment figures, there are opportunities to leverage these changes in work organization to design new job-sharing schemes that allow for flexibility and save jobs. This may mean shorter work weeks or work-sharing arrangements to avoid furloughs in lean times, while reshaping working time arrangements to achieve better work-life balance in the longer-term.
The digital transformation of work and possibility to engage in remote work has also been accompanied by other benefits. It has presented possibilities for older, more experienced workers to prolong their working life on their terms and provided work opportunities for those in rural communities. However, for many others, it has compounded a sense of isolation and a loss of identity and purpose. The social value of work and the dignity and belonging we derive from it cannot be replaced by virtual rooms, no matter how casual our attire while we occupy them.
To what extent will the pandemic entrench rising inequality?
While the pandemic may represent a tipping point for the digital transformation of the workplace, it has also revealed deep fault lines. It is those in the upper income brackets who are the most likely to choose to work remotely, whereas those in the lowest have no choice; they will have to commute and are more likely to be time-poor as a result.
Looking to the future, as digital and online work becomes the new normal, the demand for skilled workers is likely to rise along with their wages. The contributions of care-workers and other workers (e.g. teachers and staff in grocery stores) will be more highly valued than before. Yet, many low-paid workers whose wages have been stagnating in the face of declining union power and a shifting employment relationship are likely to see their incomes eroded even further as the ranks of the unemployed increase.
Historically, economic shocks, pandemics and wars have exacerbated inequality. The remaining question is whether this one will be a tectonic shift with rising political and social instability, or a shock that leads us to reinforce the foundations of just societies and the principles of solidarity and democratic decision-making that move societies, labour markets and workplaces in the direction of equality.
Coronavirus Impact On The World Of Work Traverses National Borders
With the coronavirus lockdown, one aspect of our lives has been revolutionized … the world of work. Computers have facilitated the transition and the coronavirus forced a real-life test. For jobs where it is possible, we are working from home and many of us like it that way.
There are countries that have been doing it long before the coronavirus — at least in numbers far in excess of other industrialized countries. In the Netherlands 14.1 percent of workers say they usually work away from the office compared to 4.7 percent in the UK and only 3.6 percent in the US. Only Finland is comparable.
Finland also allows flexible hours.  Indeed such flexibility has a basis in law ever since the 1996 Work Hours Act giving most workers the right to adjust workplace time.  Thus 92 percent of companies allow flexible hours there (a notable example being an employee who works remotely from Malaga, Spain!) compared to about three-quarters in the US and UK, a half in Russia and only 18 percent in Japan.   Employees can start or finish their workday up to three hours earlier or later.  A new Working Hours Act came into effect on Jan. 1, 2020 through prior legislation, fortuitously given Covid-19.  This now permits workers to schedule up to half their working hours away from the workplace.
Both Finland and the Netherlands also benefit from a culture of trust and equality; also practicality, a quality that small countries nurture to compete with the giants beside them. Think Russia in one case and Germany for the other.
Flextime has other benefits. Studies report higher output and efficiency. When workers are allowed to pick their hours, they drift towards when they want to work. In Finland, they still have to average 40 hours per week over each four-month period. Nevertheless, working at a time most suitable for their individual circumstances implies they are working at their best, which also translates to most productive.
HSBC, the large UK bank, looked at what is driving UK productivity growth in a 2018 study. Eighty-nine percent of respondents cited the importance of flexible working hours and work-life balance rating them higher than financial incentives. One-in-five also cited poor work-life balance as the main reason for leaving a prior job, ranking it higher than limited opportunities or salary increases.
Meanwhile in the Netherlands, where 98 percent of homes have high-speed internet access, there is also a culture of trust, plus a combination of technology, attitude and expectation to make remote working a success. King Willem-Alexander issued a photo of himself working from home to encourage others to do the same during the pandemic.
But then, the Netherlands is different. ING, an Amsterdam-based bank, is now trying out a policy of unlimited vacation time for pilot groups of workers. They can take as much time off as they want provided their work and set tasks do not suffer.
There must be something in all this for Dutch men averaging 163 cm (6 feet) are the tallest people on earth. At 179.6 cm, the Finns are not far behind.
Perhaps employers over here in the US will be enlightened by the statistics. If there is a silver lining in this dark coronavirus cloud then, it could be in the world of work.
Covid-19 and its impact on Belt and road initiative and CPEC
Nowadays, Covid-19 is increasing rapidly in Pakistan. As of June 30 the amount of confirmed cases had risen to 208359 along with 4254 deaths. Tremendously a very bad situation of Pakistan economy as well as global economy due to this pandemic era. Coronavirus effects many business and major Flagship project in Pakistan like CPEC development due to shortage of local labour. The China-Pakistan Economic (CPEC) is a part of ambitious Belt and Road Initiative (BRI) which runs through South-East Asia, South Asia, Central Asia, Russia and Europe by land as well as 21st century Maritime Silk Road, a sea route flanked by China's coastal regions with South-East and South Asia, the South Pacific, the Middle East and Eastern Africa, all the way to Europe.
The China-Pakistan Economic Corridor badly effect and now most of the people concerned about CPEC development and its impact of covid-19 on development projects. Specifically the CPEC development were also stopped because of the absence of local labour who were forced to stay at home due to lockdown and to avoid further spread of Covid-19. In addition, the government of Pakistan and china also announced the travel restrictions which delayed the availability of workforce. All business areas and business centers in the port of Gwadar are completely closed, and the impact of all these problems on CPEC and its branches. But there is encouraging news that the port of Gwadar is still operating under strict policies.
Covid-19 has already had a significant impact on the global economy, influencing production, supply chains and the movement of people and goods. Since the outbreak and increasing the cases of corona virus, many people concerned about the impact of covid-19 on CPEC development projects. Most of the people says it has no impact but some people says it has huge impact on development of CPEC. As per my opinion it has a huge Impact on CPEC development. According to the challenging situation Chinese government decided to work again on BRI projects. Chinese government believe that once the pandemic crisis is over BRI projects will lead the world economy recovery and sustainable development.
As our honorable PM Imran Khan said multiple time that corona virus is not going anywhere, we have to live with this epidemic situation following SOP otherwise survival in Pakistan is much difficult as compared to developing and developed countries. If all Factories, industries, and development teams closed for certain time, Pakistan economy will goes down for sure and people will die due to hunger and unemployment. Consequently, the Pakistan Government is in full consultation with the government of China as well as Chinese companies working on the CPEC projects. In this regard, Pakistan government is taking preventive measures and providing full protection to Chinese workforce on CPEC. In addition, the Chinese workers who are returning to Pakistan have to endure double quarantine system for their safety as well as the safety of other workers too.
Contemporaneous, we must be aware of the fact that there is a force in the world that does not want to see CPEC's success, so they indiscriminately amplify the impact of the pandemic on CPEC development. The Chinese and Pakistan government both nations agreed to continue this project and overcome difficulties caused by Covid-19 and support CPEC construction. Both governments have upheld close communication and coordination on particular issues of CPEC projects. Chinese companies have implemented closed management, and all CPEC projects have maintain prevention and control plans and implemented them very strictly, therefore effectively preventing the invasion of the novel coronavirus. As far as I know, there is no Covid-19 spread at the construction or development sites.
In addition, the Chinese companies contributing in the construction of CPEC projects are also actively making assistances to the prevention and control of the pandemic in several locations in Pakistan, donating material to local government's offices, schools, and hospitals. When the world suffering from corona virus, china was there for supplying material and help to various nations in the form of medical equipment, protection accessories and medical supplies. It's a bit challenging circumstances in China in pandemic situation but china prove his kindness in front of other nations that increased the trust of countries in China.
It is still unclear situation when local and global economic activities become stable, which also creates uncertainty about the feasibility of these projects. In the same way, other cross-border corridors and the Silk Road Belt and Road Initiative (BRI) are also facing delays and cancellations. Despite difficult circumstances, the Chinese are promoting BRI, gradually resuming development work and building the health Silk Road. Beijing China is much confident that BRI will lead the global economic recovery after resolving the crisis.
The most common broader issue nowadays is whether the planned BRI projects can be delay in the current economic environment. For instance, it was recently stated that nearly seven to eight years after the creation of CPEC, less than one-third of the development projects had been completed. Since sustainability of financing for BRI projects is already a challenge, and Chinese capital projected to be organized to meet the basic and domestic needs, the pandemic and the resulting slowdown in economic growth will be even more delayed and could even be a death sentence for Some Belt and road Initiative projects as well as CPEC.
Pandemic Recovery: Empowerment of Women Entrepreneurship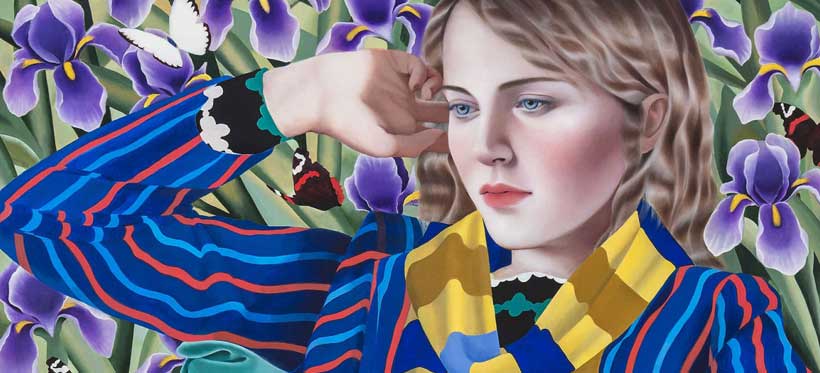 A new world unfolding by the day, new economic thinking emerging by the hour, late comers to digital-age panicking by the minutes; new value systems measured and women's role on grassroots prosperity re-defined as fastest trajectory. The largest untapped and hidden potential of any nation today by all counts the underexposed entrepreneurialism of women. Pandemic recovery has no room for such ignorance, truth must get unmasked and large-scale actions on role of women entrepreneurialism on national economic recovery immediately deployed.
Nations missing 50% of their working citizenry's talent are blindly pushing national economy as a one-wheel cart. What are the immediate key requirements to mobilize the empowerment of women entrepreneurship? Here are the unstoppable cyclones
For the first time ever in the history, there are far too many women in colleges and universities, in science, technology, engineering and mathematics subjects, plus as individual business owners, entrepreneurs or executives in small, medium or large organizations, including top government officials and as national leaders. So what just happened?
For the first time ever in the history, educated parents across the world supported down streaming of organized quality education on their children, rain of almost free technologies brought information and knowledge at doorsteps. Businesses around the world started globalization opening new cities and towns and now the zoomerang effect of remote working via video-conferencing created a new easy access universe of women. So what is next?
For the first time ever in the history, the women of the world ever assembled in big or small circles all connected on global digital platforms and connectivity making the largest combined group. They now know well, how to take next steps and are well equipped to venture out onto micro to mega projects. The global mindshare amongst educated smart STEM women have just become a call of time to national economic advancements. So how will this unfold?
For the first time in the history, the long awaited time for all women entrepreneurial groups in five continents to come together on similar page, common language and similar platforms. Is it possible now, business-women associations and women chambers of commerce and special groups to all rise up and join forces under larger umbrellas of digital platforms where they multiply their local, national, global reach and also use upskilling and reskilling as way to quadruple innovative excellence and exportability and shine? In addition, why not and what is stopping this?
What is missing depending of nations, open and bold dialogues to bring business and STEM women under large economic development umbrellas? Is it about time that woman entrepreneurs finally join hands, become a humongous national global force and powerful voice on world stage, and not left behind as 1000 small splintered groups lost amongst 200 nations?
Three Major Trends:
Understanding collaborative synthesizim: our broken and fragmented economies splintered amongst 200 nations and 10,000 cites need the glue of collaborative synthesizim.
Understanding real "value creation" over "value manipulations": our economies of small and medium businesses are required to measure real value creation as direct productivity and exportability to boost grassroots prosperity.
Understanding "soft-power-asset-management": our prime occupation with "hard-asset-mentality" must blend with imagination, creativity to multiply growth and global-age speed of operations
Three Major Challenges:
How difficult is it for women organizations to leave local and internal politics aside, seriously evaluate all current offering, and seek beyond on larger national/global platforms.
How challenging is tit for the leadership of women organization to boldly enlarge vision befitting global stage and spin out from local agenda events to major global advancements issues.
How complex is for the entire membership of any large or small women group to face the truth on national and global image and identity confusions and make creating professionally managed Intellectual Property digital assets as name brands, protectable trademarks, and domain name websites to skate around the world.
Three options; study deeply
How do you re-calibrate into an international organization, with little or no extra cost. This calls for fresh new thinking to scale up organizational structure paralleled with digital platforms to reach higher level of connectivity.

How to build global teams via collaborative alliances, attracting big and small groups and umbrella thinking on global goals advancements and creating highly smooth events and operational systems.

How do you achieve mastery by offering real value to all members, as this the most difficult challenge and calls for detail analysis of the principal objectives and offerings and a real match of leadership capabilities to drive the agenda forward.
The futurism is workless:
This is a new ocean now in need of trained swimmers and skilled scuba divers.
Top key questions: are women business sectors ready for national mobilization of entrepreneurialism on digital platforms? Is there a national agenda to quadruple innovative performance of women and drive exportability?


Top key solutions: How simultaneous synchronization of upskilling of 10,000 to 100,000 results in growth on a fast track basis? How roundtable discussions live streamed to top 1000 to 10,000 stakeholders instantly create a national umbrella? How identification of few VIP candidates on nationwide collaborations on global digital platforms will start action? Why high power round-table events zoomed live across 1000-10,000 selected viewers instantly makes the topic a national agenda. Study Pentiana Project on how 100,000 SME on digital platform of upskilling shine and grow.
To become the second missing wheel to fix the national economic cart is now new art and science
The rest is easy