World Bank: Belarus' Economy Can Face a Severe Shock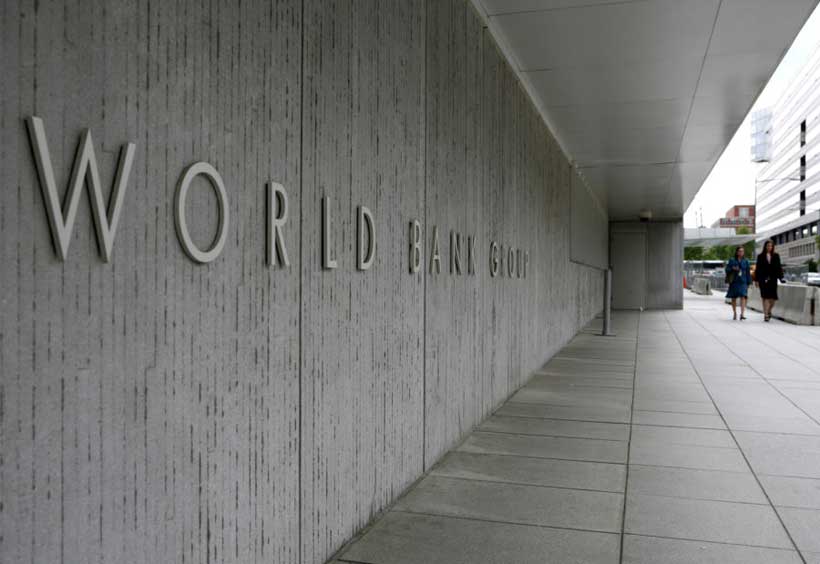 As a small, open, commodity-exporting economy, Belarus is heavily exposed to shocks caused by deep contractions in its main trading partners, the collapse of oil prices, and global financial volatility related to the COVID-19 pandemic, says the World Bank's latest Economic Update for Belarus, released today. Belarus' economy is anticipated to contract by at least 4 percent in 2020 – the largest decline in 25 years – and growth is expected to remain weak in the medium-term.
"The impacts of COVID-19 will be severe for Belarus," said Alex Kremer, World Bank Country Manager for Belarus. "A faster return to normal, however, could be achieved by enabling social distancing to slow the spread of the virus and cash transfers to assist vulnerable households. In addition, policy measures to boost competitiveness and productivity will allow Belarus to take advantage of global trends expected to accelerate after COVID-19. These include the growth of digital services, as well as more opportunities for goods and services, as producers seek to diversify supply chains and relocate manufacturing closer to home."
A Special Topic Note that is part of the Update reviews the experiences of other countries in responding to the pandemic and formulates potential policy measures for Belarus.
"To help mitigate the social and economic impacts of the pandemic, it is critical to strengthen support to the poor and most vulnerable," said Kiryl Haiduk, World Bank Country Economist for Belarus. "In Belarus, this could include increasing the coverage and generosity of means-tested benefits, such as the cash component of the targeted social assistance program (GASP), and increasing unemployment support."
Since the Republic of Belarus joined the World Bank in 1992, lending commitments to the country have totaled $2.1 billion. In addition, the country has received grants of $31 million. The active investment lending portfolio financed by the World Bank in Belarus includes ten projects totaling $1.05 billion.
After nearly a decade away, La Niña weather system is back…
Many will be familiar with El Niño – the ocean-warming phenomenon that affects global weather patterns – but how about La Niña, which is linked to cooler sea temperatures?
According to the World Meteorological Organization (WMO), La Niña is back in the central and eastern equatorial Pacific Ocean, after nearly a decade's absence.
This is expected to result in sea surface temperatures between two and three degrees Celsius cooler than average, said Dr. Maxx Dilley, Deputy Director in charge of Climate Services Department at WMO.
"These coolings of these large ocean areas have a significant effect on the circulation of the atmosphere that's flowing over them. And the changes in the atmosphere in turn affect precipitation patterns around the world."
Uneven effects
The likely results of La Niña vary around the globe, but indications are that the Horn of Africa will see below average rainfall, as will Central Asia.
Elsewhere, WMO's weather models forecast above-average rainfall for Southeast Asia, some Pacific Islands and the northern region of South America.
The UN agency also warned that East Africa is forecast to see drier than usual conditions, which together with the existing impacts of the desert locust invasion, may add to regional food insecurity.
WMO says that there is a 90 per cent chance of tropical Pacific sea surface temperatures remaining at La Niña levels for the remainder of the year, and a 55 per cent chance that this will continue through March next year.
This is important because La Niña contributes to temperatures, rainfall and storm patterns in many parts of the world.
Alarm bells
What's more, everyone from governments to farmers uses the announcement of a La Niña event to protect activities that are sensitive to changes in the weather, including agriculture, health, water resources and disaster management.
WMO is now stepping up its support and advice for international humanitarian agencies to try to reduce the impacts among the most vulnerable at a time when coping capacities are stretched by the COVID-19 pandemic.
Heat is here to stay
Although La Niña typically has a cooling effect on global temperatures, there's little chance that 2020 will buck the trend of increasingly warm years, however.
That's because of all the heat trapped in our atmosphere by greenhouse gases, said WMO head Petteri Taalas.
And he warned that "2020 remains on track to be one of the warmest years on record and 2016-2020 is expected to be the warmest five-year period on record".
Millions affected as devastating typhoon strikes Viet Nam
A major typhoon has struck central Viet Nam, affecting millions of people – including about 2.5 million children – in a region already reeling from the effects of severe floods, according to UN agencies in the country.
There are also reports that 174 people have died or are missing.
Storm Molave, which made landfall at around 11 am local time on Wednesday, is one of the strongest storms to hit the southeast Asian nation in 20 years.
The resulting "extreme rainfall" could continue over the coming days, worsening the already precarious situation faced by many families, the UN Children's Fund (UNICEF) said in a statement.
"For the affected populations, their homes remain severely damaged, their food stocks have been lost, they have no access to clean water for drinking, washing and cooking; and water and sanitation systems have been damaged," said the agency.
Evacuation centres flooded
Thousands have been moved to evacuation centres, which are themselves flooded, resulting in difficult health and hygiene conditions for the displaced people, primarily women, children and elderly. Health centres have also been damaged, leaving without to access basic health care services.
"Added to this is the trauma of the violent storms and rushing waters, that for a population where many cannot swim, creates fear and impacts mental wellbeing," UNICEF added.
The storm has also damaged vital infrastructure, including electricity and roads, leaving many communities cut off from assistance and protection.
Affected populations
An estimated 7.7 million people live in the affected areas, including as many as 1.5 million who have been "directly affected", the Office of the UN Resident Coordinator in Viet Nam said in a humanitarian update late Wednesday.
Of these, some 177,000 people considered vulnerable (poor or near-poor), should be prioritized for urgent humanitarian assistance, it added.
Response
According to the Resident Coordinator's Office, UN agencies and partners are developing and will release a multi-sector response plan, within the coming days, to support emergency relief efforts.
In the immediate term, UNICEF has mobilized to provide emergency water, nutrition, sanitation, education and protection support, it said in the statement. It is also coordinating with Government agencies and humanitarian actors to reach the most vulnerable and those most affected.
The Vietnamese army has also deployed troops and vehicles for search and rescue missions.
Poland 'slammed the door shut' on legal and safe abortions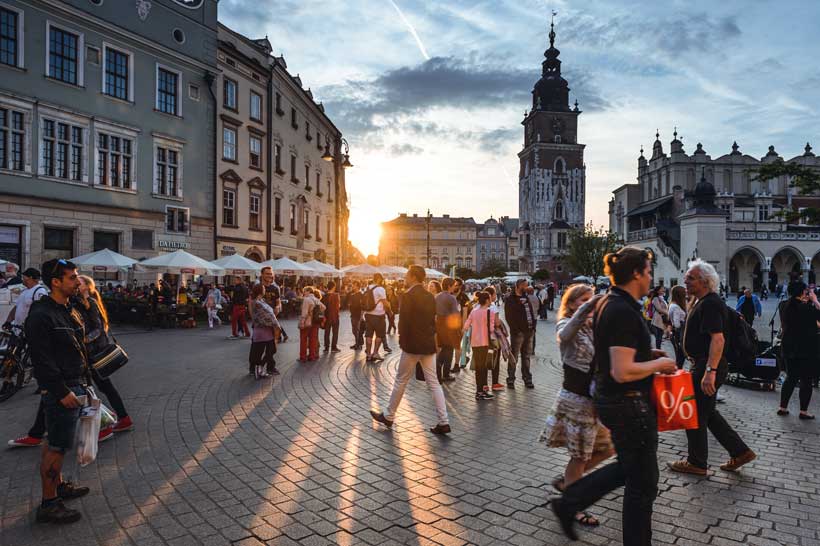 A group of UN independent human rights experts have denounced a court ruling in Poland that bans abortions on the grounds of fatal or severe foetal impairment, effectively "slamming the door shut" on safe and legal pregnancy terminations.
In a statement on Tuesday, the rights experts also called on the Polish authorities to safeguard the rights of men and women protesting against the ruling.
Across the country, thousands have taken to the streets in protest over last Thursday's ruling by the country's Constitutional Court.
According to the experts, with the court verdict, Poland has "effectively slammed the door shut" on legal abortion for women in the country. It is estimated that currently 98 per cent of all legal abortions in the country are performed on the grounds of severe and irreversible impairment of the foetus.
"Poland has decided to sacrifice women's human right to safe and legal health services for termination of pregnancy, on account of protection of the right to life of the unborn, in violation of its international human rights obligations," they said.
'Devastating consequences' for women and girls
The ruling will have "devastating consequences for women and adolescent girls" in need of such terminations, especially those who are socio-economically disadvantaged and migrant women who are undocumented, who do not have the the means to go abroad for abortion services, they said.
Before the ruling, Poland had already one of Europe's most restrictive abortion laws, made even more restrictive in practice with serious barriers and stigma, according to the rights experts.
Termination of pregnancy was permitted in three circumstances only: risk to the life or health of the pregnant woman; severe and irreversible impairment of the foetus; or pregnancy as a result of a prohibited act.
Decision 'clearly against' human rights standards
The experts highlighted that international human rights mechanisms have clearly recognized women's right to abortion in cases of fatal foetal impairment and that States have to provide for termination of pregnancy in such cases as the lack of access constitutes, inter alia, a violation of the right to be free from inhuman treatment.
As a State Party to the International Covenant on Civil and Political Rights (since 1977) and the Convention on the Elimination of All Forms of Discrimination against Women (since 1980), Poland has legal obligation to uphold these international human rights standards, stressed the experts.
International human rights mechanisms recognize women's right to access safe and legal abortion as necessary for the protection of women's dignity and equality and implicit in the right to equality, right to private life, right to be free from inhuman treatment and the right to the highest attainable standards, they said, adding that the decision of the Constitution Court "clearly goes against these standards."
"It cannot be justified by invoking the protection of the right to life, as the right to life and all other human rights under international human rights law are accorded to those who have been born," the experts said.
"Those who believe that personhood commences at the time of conception have the freedom to act in accordance with their beliefs but not to impose their beliefs on others through the legal system."
'Politicization' leads to discrimination
The rights experts also pointed out that the "instrumentalization" and "politicization" of women's bodies and health leads to discrimination against them, particularly in relation to their right to access health services and the resulting preventable ill health, including maternal mortality and morbidity.
The experts voicing their concern included the Special Rapporteurs on violence against women; the right to physical and mental health; and cultural rights, as well as the members of the Working Group on discrimination against women and girls.
The Special Rapporteurs, Independent Experts, and Working Groups are part of what is known as the Special Procedures of the Human Rights Council. The experts work on a voluntary basis; they are not UN staff and do not receive a salary. They are independent from any government or organization and serve in their individual capacity.