Enabling Europe to lead the green and digital transition
The Commission released today its latest report on the EU's Science, Research and Innovation Performance, through which it analyses how Europe performs in the global context. It highlights the need for research and innovation (R&I) to support sustainable and inclusive growth of companies, regions and countries, making sure that no one is left behind in the quest for strengthening innovation systems, especially in less-developed regions. It also emphasises the importance of ensuring that Europeans have the right skills, in the light of new technological revolutions, as well as the significant role of R&I policy in reinforcing companies' productivity, resulting in jobs and value creation, in a sustainable way. In particular, the 2020 edition of the biennial report presents 11 policy recommendations to support our people, planet and prosperity.
Mariya Gabriel, Commissioner for Innovation, Research, Culture, Education and Youth said: "Research and innovation is at the core of the response to the unprecedented crisis we are facing and can significantly contribute to the economic recovery. The 2020 Science, Research and Innovation Performance report shows how research and innovation are central to bring about the ecological and digital transitions Europe needs. Horizon 2020 and the future Horizon Europe programme play a crucial role in this transformation."
The EU ranks among the top players in scientific production and excellence, for example accounting worldwide for 25% of top-cited scientific publications on the topic of climate and for 27% in the area of bioeconomy. When it comes to patent applications in these two areas, the EU is also leading the way with 24% in climate and 25% in bioeconomy. Yet, more efforts are needed to turn research results into sustainable marketable solutions as well as to build a strong European Research Area and increase the effectiveness of public research systems.And, as digitalisation is transforming R&I,the right policy mix should foster deep-tech and researchers' digital skills, alongside promoting open science and ensuring sufficient investments in high-quality data infrastructures. Horizon Europe, the EU's next research and innovation framework programme, will be a key part in stepping up and steering R&I efforts, through its mission-oriented approach and European partnerships.
Building on the EU's excellence and top performance in science-based research and innovation, the Science, Research and Innovation Performance report presents 11 policy recommendations, grouped around three main pillars:
R&I for a safe and just space for humanity;
R&I for global leadership;
R&I for economic and societal impact.
Together, they pave the way towards R&I delivering on the Sustainable Development Goals and mainstreaming them into EU policies and initiatives that will contribute to a fair, climate-neutral and digital Europe, while at the same time boosting the competitiveness of European businesses and regions.
Background
The Science, Research and Innovation performance of the EU report analyses research and innovation dynamics as well as Europe's performance on science and innovation and their drivers. The Report combines indicator-based macroeconomic analysis with in-depth analytical research to create a narrative that speaks to an audience of both research and innovation as well as economics and finance policymakers and analysts. This is the third edition of the biennial publication by the European Commission's Directorate-General for Research and Innovation.
Escalation of violence in Gaza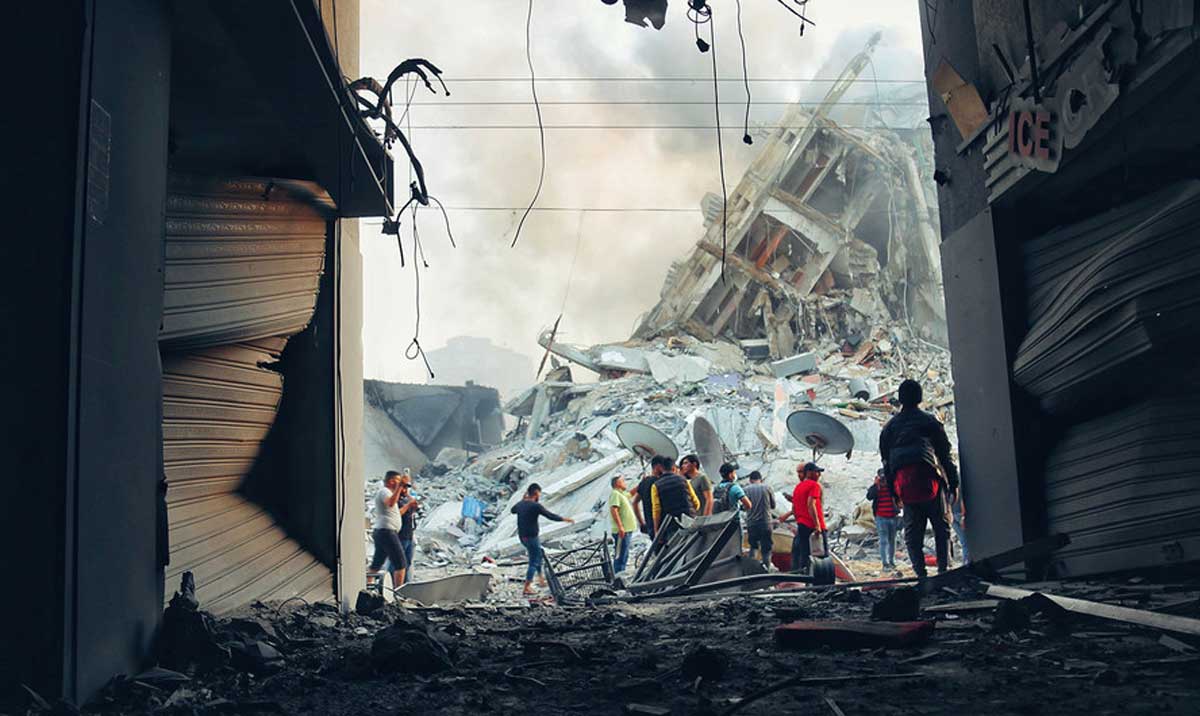 The ongoing and serious escalation of violence in and around Gaza between Palestinian militants and Israel has claimed the lives of 13 Palestinians by Israeli airstrikes, including a 5-year-old child and one woman, informed Lynn Hastings, UN Humanitarian Coordinator in the territory.
In a statement published on Saturday, Ms. Hastings expressed her grave concern for the situation that has left more than 100 Palestinians injured, as well as 7 Israelis.
Residential areas in both Gaza and Israel have also been hit and 31 families in Gaza are now homeless.
"The humanitarian situation in Gaza is already dire and can only worsen with this most recent escalation. The hostilities must stop to avoid more deaths and injuries of civilians in Gaza and Israel. The principles of international humanitarian law including those of distinction, precaution and proportionality must be respected by all parties", she urged.
Basic services in danger
Ms. Hastings warned that fuel for the Gaza Power Plant is due to run out this Saturday and electricity has already been cut.
"The continued operation of basic service facilities such as hospitals, schools, warehouses, and designated shelters for internally displaced persons is essential and now at risk", she cautioned.
The Humanitarian Coordinator added that movement and access of humanitarian personnel, for critical medical cases, and for essential goods, including food and fuel into Gaza, must not be impeded so that humanitarian needs can be met.
She also underscored that Israeli authorities and Palestinian armed groups must immediately allow the United Nations and its humanitarian partners to bring in fuel, food, and medical supplies and to deploy humanitarian personnel in accordance with international principles.
"I reiterate the United Nations Special Coordinator's appeal on all sides for an immediate de-escalation and halt to the violence, to avoid destructive ramifications, particularly for civilians", Ms. Hastings concluded.
Nuclear-free world is possible, test-ban treaty chief says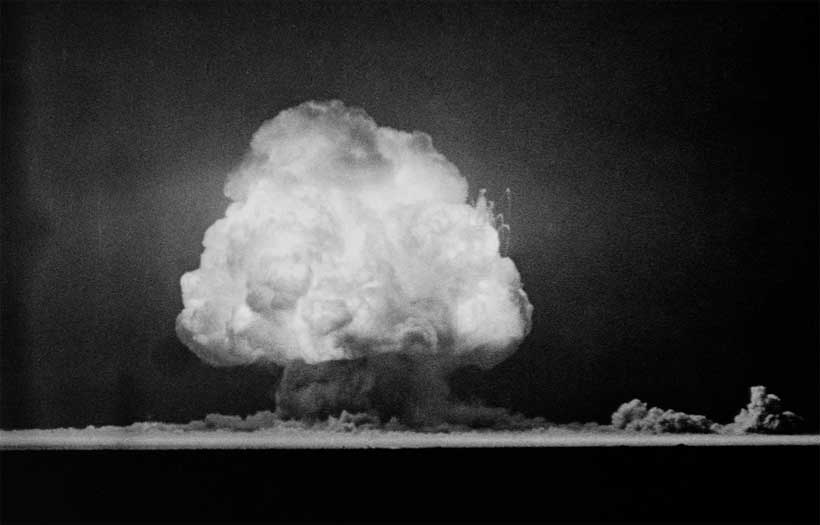 Nuclear weapons will continue to pose a risk to humanity unless countries fully adhere to the treaty that prohibits their testing, a senior UN official said at a press conference in New York on Friday.
Journalists were briefed by Robert Floyd, Executive Secretary of the body that oversees the Comprehensive Nuclear Test-Ban Treaty (CTBT), which opened for signature 25 years ago but has yet to enter into force because it requires ratification by a handful of key countries, which have nuclear capabilities.
"Once in force, the CTBT will serve as an essential element of a nuclear weapons-free world. In order to achieve this world, we all aspire to, a universal and effectively verifiable prohibition on nuclear testing is a fundamental necessity," he said.
World at risk
Mr. Floyd was speaking against the backdrop of the latest nuclear non-proliferation conference, which began this week at UN Headquarters after two years of pandemic-related delays.
Countries are reviewing progress towards implementing the 50-year-old Treaty on the Non-Proliferation of Nuclear Weapons.
At the opening on Monday, UN Secretary-General António Guterres warned that the world was "just one misunderstanding, one miscalculation, away from nuclear annihilation".
"Until we have full adherence to the CTBT, nuclear testing and the proliferation of nuclear weapons will continue to pose unacceptable risk to humanity," said Mr. Floyd.
Drop in testing
The CTBT complements the non-proliferation treaty, said Mr. Floyd, and it has already made a difference in the world.
"We've gone from over 2,000 nuclear tests conducted between 1945 and 1996, to fewer than 12 tests since the treaty opened for signature," he said. "Only one country has tested this millennium."
The treaty has also received near-universal support. So far, 186 countries have signed the CTBT, and 174 have ratified it, four in the last six months alone.
However, entry into force requires that the treaty must be signed and ratified by 44 specific nuclear technology holder countries, eight of which have yet to ratify it: China, Egypt, India, Iran, Israel, the Democratic People's Republic of Korea, Pakistan and the United States.
Asked about these countries, Mr. Floyd replied "they have their own calculus and strategic objectives and geopolitical considerations as to whether they feel free to move forward", adding that they all support the CTBT and its objectives.
Helping nations
Mr. Floyd also reported on the activities of the organization that promotes the treaty, which he heads.
The CTBTO, as it has known, has built a state-of-the-art verification system to detect nuclear explosions, capable of 24/7 monitoring.
Staff also train inspectors from Member States so that they are ready to conduct on-site verifications once the treaty enters into force. Furthermore, countries use CTBTO data for civilian and scientific applications, such as tsunami warning systems and other university research.
"Even without having entered into force, the CTBT is already helping to save lives in countries around the world," said Mr. Floyd. "Even those that have not yet ratified the treaty are benefiting from this global collaboration and technological expertise."
Horn of Africa faces most 'catastrophic' food insecurity in decades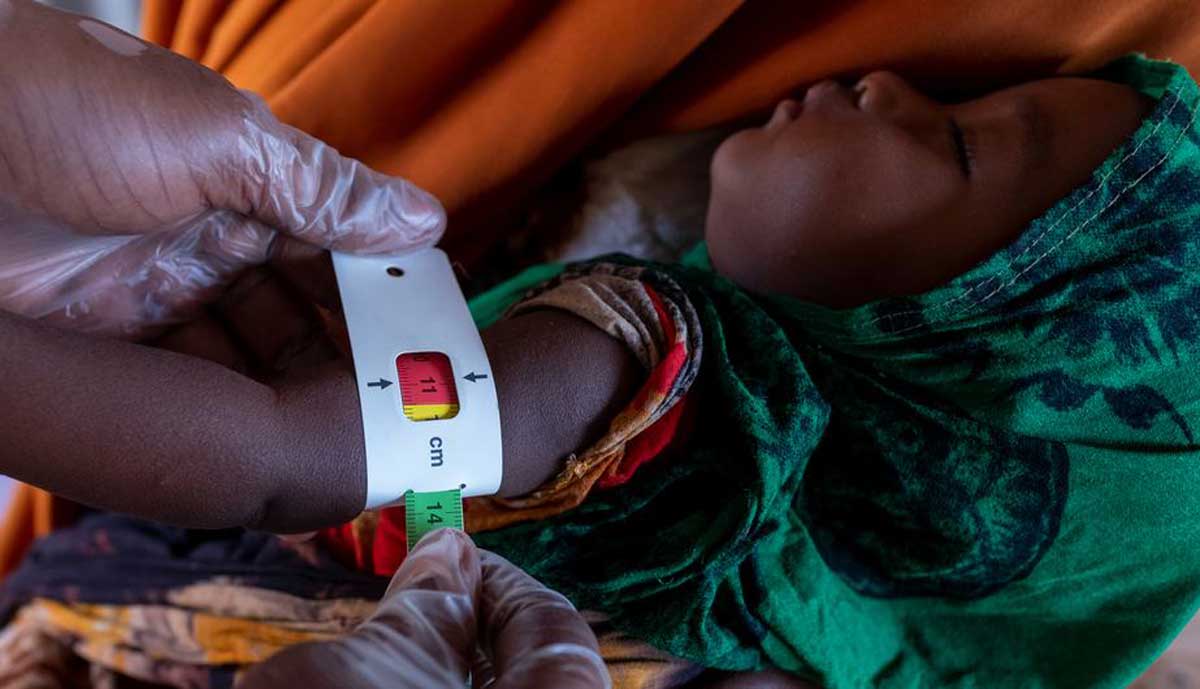 The World Health Organization (WHO) warned on Tuesday that the Greater Horn of Africa is experiencing one of the worst hunger crises of the last 70 years.
More than 37 million people are facing acute hunger, with approximately seven million children under the age of five acutely malnourished in the region.
While finding food and safe water is the absolute priority, WHO said that ensuring a strong health emergency response is needed to avert preventable disease and deaths.
The UN agency is calling for $123.7 million to respond to rising health needs and prevent a food crisis from turning into a health crisis. 
"The situation is already catastrophic, and we need to act now," said Ibrahima Soce Fall, WHO Assistant Director General for Emergencies Response. "We cannot continue in this underfunding crisis".
Severe drought 
The Horn of Africa includes Djibouti, Somalia, Sudan, South Sudan, Ethiopia, Uganda, and Kenya.
Climate change, conflict, rising food prices and the COVID-19 pandemic have compounded one of the worst droughts in the region in recent decades, according to the WHO appeal,
"There are now four seasons where the rain didn't come as predicted and a fifth season is estimated to also fail. Places where there is drought the problem keeps worsening and worsening," said WHO Incident Manager Sophie Maes.
"In other places like South Sudan, there have been three years of consecutive flooding with almost 40 per cent of the country being flooded. And we are looking at something that is going to get worse in the near future."
Hunger crisis
Over 37 million people in the region are projected to reach the third level of the Integrated Food Security Phase Classification scale (IPC3) and higher in the coming months.
This means that the population is in crisis, and only marginally able to meet minimum food needs by depleting essential livelihood assets or through crisis-coping strategies.
The effects of drought are particularly severe in eastern and southern Ethiopia, eastern and northern Kenya, and southern and central Somalia.
Food insecurity in South Sudan has reached the most extreme levels since independence in 2011, with 8.3 million people comprising 75 per cent of the population facing severe food insecurity.
Cost of inaction
Acute malnutrition leads to increased migration as populations move in search of food and pasture, according to WHO.
And disruptions often result in deteriorating hygiene and sanitation as outbreaks of infectious diseases, like cholera, measles, and malaria, are already on the rise.
Moreover, weak vaccination coverage and health services with insufficient resources could see a widespread increase in the number of disease outbreaks in country and across borders.
Care for severely malnourished children with medical complications will be severely impacted and result in high child mortality rates.
Disruptions in access to health care can further increase morbidity and mortality, as emergency conditions force populations to modify their health-seeking behaviour and prioritize access to life-saving resources such as food and water.