Economic Transition into the 'New Normal'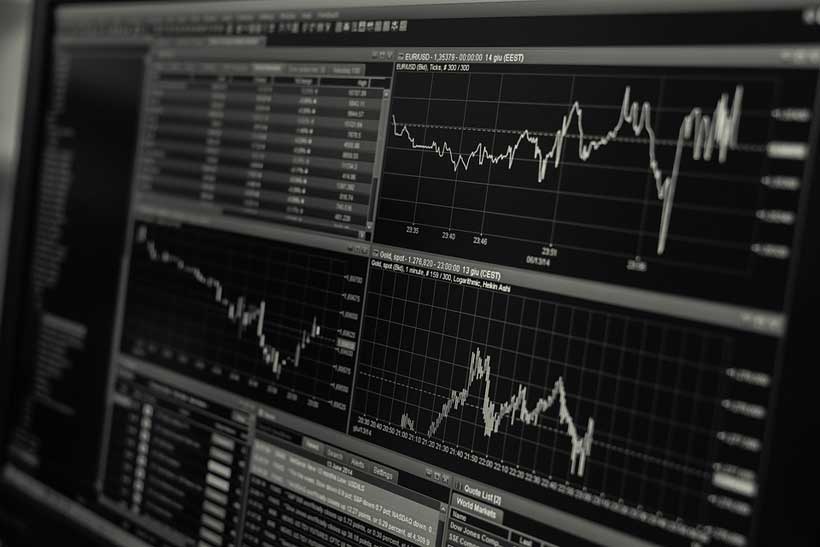 Bernardo Calzadilla-Sarmiento, Director at the United Nations Industrial Development Organization (UNIDO) has participated in a webinar entitled "Economic Transition into the 'New Normal': How can International Organizations help European Economies Bounce Back?"
The webinar was convened by The Brussels Timesand Huawei Technologies and featured a high-level panel, including Isabelle Mauro, Director, Head Telecommunications, World Economic Forum; Abraham Liu, Vice-President of the European Region, Huawei; Jaroslaw Ponder, Head of Europe Office, International Telecommunication Union; and Nada Sirotic, Counsellor, Permanent Representation of Croatia to the European Union.
Calzadilla-Sarmiento who is Director of UNIDO's Department of Trade, Investment and Innovation noted a very strong downward pressure on jobs due to the pandemic, with 1.6 billion people at risk, while also observing disruption to global value chains, investment and demand. He observed that the outbreak presented a challenge to implementation of the Sustainable Development Goals (SDGs), with 24 million people at risk of falling into poverty as a result, and an estimated 3.6 billion people still lacking access to Internet connectivity.
He also stated that women are particularly affected by the global disruption caused by the pandemic, making Goal 5 on gender equality and women's empowerment more difficult to achieve, while additional medical waste also impacts on environmentally-oriented goals.
Calzadilla-Sarmiento stressed that the Fourth Industrial Revolution would be "at the core" of the "new normal" following the outbreak, with disruptive technologies such as robotics, 3D printing and big data leading to new issues for policymakers and regulators.
"The data sector is coming on very strongly, but we need the regulatory framework to decide how we go about it," he said, adding,. "Artificial intelligence has to be for the good…we have to put technology on the right track for bringing it to our society, not leaving anyone behind.,"
Standardization will be particularly important, he suggested, especially finalizing international standards on innovation management systems. According to Calzadilla-Sarmiento, UNIDO is prioritizing industrial transition for manufacturers, especially to relevant sectors such as mask and ventilator production, as outlined in the Organization's response paper to the outbreak, "Responding to the Crisis: Building a Better Future". He also cited "three C's" for rebuilding trust in the international system and digital networks- confidence, connectivity and collaboration.
Isabelle Mauro emphasized the importance of regulation and dialogue between the public and private sectors. "We really need to look at being a bit more innovative in the way we regulate and the way we make policy, which is a much stronger dialogue between public and private sector. Because we are going into territories that are sometimes new or less known, both sides [should] come together to make sure we don't hinder innovation, but that we really promote…an environment that is more conducive to innovation," she urged.
Jaroslaw Ponder stressed the need for a systemic approach to digital upskilling and addressing the digital divide.
Abraham Liu noted that the digital economy is growing three times faster than other sectors, and underlined how artificial intelligence is key to providing economic and social solutions in the post-COVID-19 era, while Nada Sirotic stressed the need for greater international cooperation, data sharing and trust.
Israel's illegal annexation plans for Palestine, 'disastrous' for wider Middle East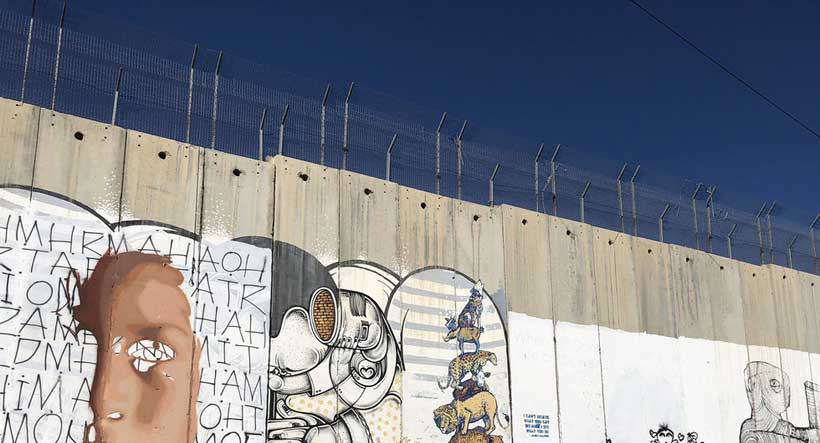 "Annexation is illegal. Period. Any annexation. Whether it is 30 per cent of the West Bank, or five per cent", Michelle Bachelet stated, adding that it would have "a disastrous impact on human rights" throughout the Middle East.
She warned that if Israel goes ahead, the "shockwaves will last for decades."
While acknowledging that the "precise consequences of annexation cannot be predicted", she upheld that they are likely to be disastrous for Palestinians, Israel itself and for the wider region.
According to news reports, Israeli Prime Minister Benjamin Netanyahu has set 1 July as the potential date to unilaterally annex parts of the occupied West Bank – as Palestinians warn of a return to resistance, even violence.
The UN rights chief cited the Secretary-General's call for Israel to abandon its annexation plans, saying that she backs that appeal "one hundred per cent."
More hardship
Noting other attempts to annex parts of the territory, Ms. Bachelet maintained that this latest move would will not only seriously damage peace efforts but may also "entrench, perpetuate and further heighten serious human rights violations, that have characterized the conflict for decades."
As population centres become enclaves, in addition to restricting movement, significant tracts of private land could be illegally expropriated or become inaccessible for Palestinians to cultivate land they legally own.
Moreover, Palestinians living within the annexed zone would experience greater difficulty accessing essential services like education and health, and humanitarian access may also be hindered.
Palestinians would come under even heavier pressure to move out of the annexed zone, and entire communities that are currently not recognized under Israel's planning regime, would be at high risk of forcible transfer, according to the UN human rights office (OHCHR).
And Palestinians outside the annexed zone risk seeing their access to natural resources cut off, their opportunity for natural growth removed and even their ability to leave and return to their own country, severely restricted.
Meanwhile, settlements, which are already a clear violation of international law, will almost certainly expand, increasing the existing friction between the two communities, OHCHR pointed out.
'Combustible mix'
Calling the situation "a highly combustible mix", Ms. Bachelet expressed deep concern that even the most minimalist form of annexation, would lead to increased violence and loss of life, "as walls are erected, security forces deployed, and the two populations brought into closer proximity."
"The existing two-tier system of law in the same territory will become embedded, with devastating impacts on the lives of Palestinians who have little or no access to legal remedy", she asserted.
The UN rights chief spelled out that under international humanitarian or human rights law, illegal annexation would not change Israel's obligations as the occupying power.
"Instead", she said, "it will grievously harm the prospect of a two-State solution, undercut the possibilities of a renewal of negotiations, and perpetuate the serious existing human rights and international humanitarian law violations we witness today".
In closing she maintained that "the shockwaves of annexation will last for decades, and will be extremely damaging to Israel, as well as to the Palestinians".
"However", concluded the High Commissioner, "there is still time to reverse this decision".
Youth Employment Support: a bridge to jobs for the next generation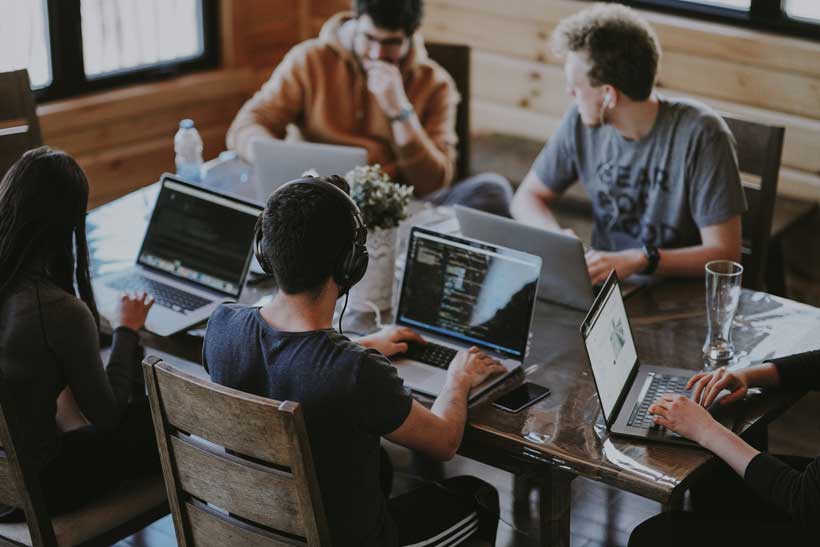 European Commission is taking action to give young people all possible opportunities to develop their full potential to shape the future of the EU, and thrive in the green and digital transitions. The coronavirus pandemic has emphasised the often difficult start many young people face in the labour market. We need to act fast. Now is the time to direct our attention towards the next generation.
The Commission is using this opportunity to ingrain the green and digital transitions in the DNA of the EU's youth and employment policies. With NextGenerationEU and the future EU budget, the Commission already proposed significant EU financing opportunities for youth employment. It is now for the Member States to prioritise these investments. At least €22 billion should be spent on youth employment support.
Executive Vice-President for an Economy that Works for People, Valdis Dombrovskis, said: "It is more important than ever that we help the next generation of Europeans to thrive and get on the jobs ladder, especially at this time of crisis. We are proposing clear and specific ways forward for our young people to get the professional chances that they deserve. Today's proposals also set out what EU funding is available to support Member States in boosting youth employment. By investing in the youth of today, we will help to create a competitive, resilient and inclusive labour market for tomorrow."
Nicolas Schmit, Commissioner for Jobs and Social Rights, said: "Now is the time to carry out much-needed reforms of the support measures we offer to young people. We owe it to the millions of graduates and those taking their early steps on the labour market to mobilise all the support we can. Our youth deserve the very best opportunities possible to develop their full potential."
Youth Employment Support: a bridge to jobs for the next generation
The Youth Employment Support package is built around four strands that together provide a bridge to jobs for the next generation:
The EU created the Youth Guarantee in 2013 and has since built bridges to the labour market for some 24 million young people. The Commission's proposal for a Council Recommendation on a Bridge to Jobs reinforces theYouth Guarantee and steps up the outreach to vulnerable young people across the EU, now covering people aged 15 – 29. The Recommendation keeps the pledge that if you sign up to the Youth Guarantee, you will receive an offer of employment, education, apprenticeship or training within four months. Bridge to Jobs will be more inclusive to avoid any forms of discrimination, with a wider outreach to more vulnerable groups, such as youth of racial and ethnic minorities, young people with disabilities, or young people living in some rural, remote or disadvantaged urban areas. It will link in with the needs of companies, providing the skills required – in particular those for the green and digital transitions – and short preparatory courses; and it will provide tailored counselling, guidance and mentoring.
The Commission's proposal for a Council Recommendation on vocational education and training aims to make systems more modern, attractive, flexible and fit for the digital and green economy. More agile, learner-centred vocational education and training will prepare young people for their first jobs and gives more adults opportunities to enhance or change their careers. It will help vocational education and training providers to become centres of vocational excellence, while supporting diversity and inclusiveness.
A renewed impetus for apprenticeships will benefit both employers and young people, adding a skilled labour force to a wide range of sectors. The European Alliance for Apprenticeships has made available more than 900,000 opportunities. The renewed Alliance will promote national coalitions, support SMEs and reinforce the involvement of social partners: trade unions and employers' organisations. The goal is to sustain the apprenticeship offers now, as apprentices we train now will be highly skilled workers in a few years' time.
Additional measures to support youth employment include employment and start-up incentives in the short term, and capacity building, young entrepreneur networks and inter-company training centres in the medium term.
The Commission urges Member States to step up youth employment support by making use of the significant funding available under NextGenerationEU and the future EU budget. For example, the EU can help fund:
Start-up grants and loans for young entrepreneurs, mentoring schemes and business incubators
Bonuses for SMEs hiring apprentices
Training sessions to acquire new skills needed on the labour market
Capacity-building of public employment services
Career management training in formal education
Investments in digital learning infrastructure and technology
Background
During the aftermath of the global 2008 financial crisis, youth unemployment went up from 16.0% in 2008 to a peak of 24.4% in 2013. The figures went down since, with record lows of 14.9%, just before the pandemic hit. Nevertheless, youth unemployment has always remained more than twice as high as general unemployment. The latest figures show that youth unemployment stood at 15.4% across the EU in April 2020. Many fear that a spike is just in front of us.
Significant EU funding is available for Member States to implement reforms spearheaded by the initiatives presented today. The European Social Fund Plus will be a key EU financial resource to support the implementation of the youth employment support measures. As part of the Recovery Plan for Europe, the Recovery and Resilience Facility and REACT-EU will provide additional financial support for youth employment.
Water cooperation between States 'key' to Blue Nile dam project
Under-Secretary-General Rosemary DiCarlo underscored via videoconference that "transboundary water cooperation is a key element in the implementation of the Sustainable Development Goals (SDGs)".
She also warned that "climate change, combined with projected demographic growth and socio-economic changes, will increase water management challenges worldwide".
"Through the generation of hydroelectricity, the GERD will significantly boost Ethiopia's energy sources, allowing it to increase electrification, accelerate industrialization, and export excess electricity to the region", the top UN political official said.
A controversial dam
Stemming from the complicated water supply politics of the Nile States, the GERD has been a politically-charged issue in the region for years.
When it merges with the White Nile in Khartoum, the Blue Nile contributes approximately 85 per cent to the volume of the main Nile River.
Dam construction began on the Blue Nile, near the Sudan border in Ethiopia's Benishangul-Gumuz region back in April 2011. Once completed, the $4.5 billion project will be Africa's biggest hydroelectric power plant.
Concerned that the dam could decrease its water supply, depending upon how quickly it is filled, Egypt wants guaranteed access to adequate water if there is a drought while Ethiopia is filling the reservoir.
Meanwhile, Ethiopia maintains that the dam could ultimately provide more electricity at a cheaper price, increase irrigation potential and reduce flooding to the Nile States.
Settling the matter
Since construction began, there have been several rounds of talks between Ethiopia and the downriver States of Sudan and Egypt.
"To fully realize its benefits and mitigate potential negative effects on the downstream countries", Ms. DiCarlo commended the States involved for undertaking several "commendable initiatives over the past decade", including the 2015 Declaration of Principles on the GERD, in which the three countries committed to "cooperation, equitable and reasonable utilization, security, and the peaceful settlement of disputes".
While trilateral discussions have been conducted, she noted that "the three riparian States were not able to reach agreement" on a text presented in February. However, they did appoint observers to the talks, including South Africa, the United States and the European Union.
And on 26 June, at a session of the Bureau of the African Union (AU) Heads of State, President Abdel Fattah Al-Sisi (Egypt), Prime Miister Abiy Ahmed (Ethiopia) and Prime Minister Abdalla Hamdok (Sudan) agreed to an AU-led process to resolve outstanding issues.
"The parties will meet over the next two weeks for this purpose", Ms. DiCarlo informed the 15-member organ, lauding the parties "determination to negotiate an agreement" and applauding the AU's efforts to facilitate the process.
The remaining differences include the binding nature of an agreement, the dispute resolution mechanism and the management of water flow during droughts.
UN participation
While acknowledging that the UN has not participated in the GERD negotiations, the political chief assured that, "the Secretary-General is fully seized of this matter".
If the parties "show the necessary political will to compromise", she upheld that differences can be overcome, and "an agreement can be reached", adding that the UN "stands ready to assist".
In conclusion, Ms. DiCarlo said that cooperation is "the key to a successful collective effort to reduce poverty and increase growth, thus delivering on the development potential of the region".
"We firmly hope that Egypt, Ethiopia and Sudan will persevere with efforts to achieve an agreement on the GERD that is beneficial to all".