Austria's efforts to accelerate its clean energy transition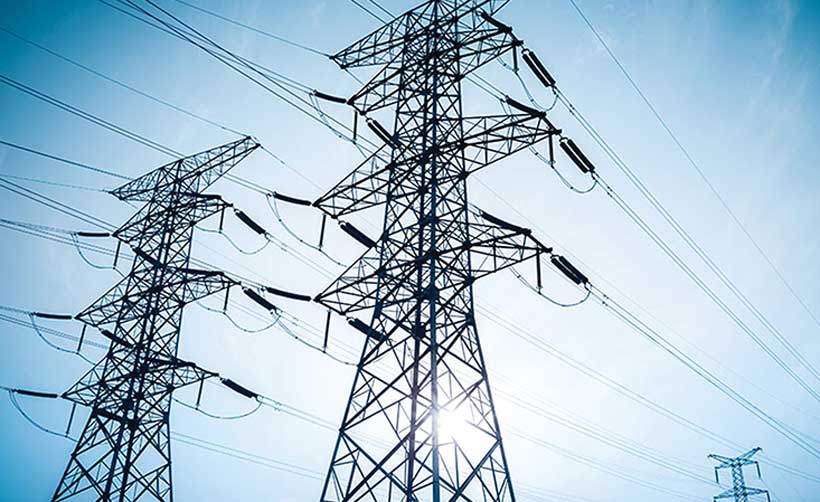 Austria is committed to reaching carbon neutrality by 2040 at the latest – 10 years earlier than the goal set by the European Union. To meet this ambitious deadline, the Austrian government will need to significantly step up decarbonisation efforts across all parts of its energy sector, the International Energy Agency said today in its in-depth review of the country's energy policies.
Austria's main challenge in its transition to a cleaner energy future – a challenge shared by many IEA countries – is the decarbonisation of the heating and transport sectors. In fact, Austria's CO2 emissions have grown since 2014, largely driven by an increase in final energy consumption in buildings and transport. Until recently, Austria risked missing its 2020 mandatory emissions reduction target that covers sectors such as buildings and transport that fall outside the European Union Emission Trading System – and was also not on track to reach the 2030 target.
"At such a critical time for clean energy transitions around the world, I commend the Austrian government's determination to accelerate the transformation of its energy system," said Dr Fatih Birol, the IEA's Executive Director. "The IEA looks forwards to supporting this important policy."
The IEA welcomes the government's plans to phase out oil- and coal-fired heating systems by 2035, while ensuring energy security. The IEA also applauds the government's commitment to a comprehensive tax reform to achieve true-cost pricing for carbon dioxide (CO2) emissions in sectors not covered by the EU's emissions trading system, especially transport.
This in-depth review was finalised before the coronavirus (Covid-19) pandemic. The report therefore does not take into account the potential effects of the Covid-19 crisis on Austria's energy sector and related greenhouse gas emissions.
"As Austria prepares stimulus plans to respond to the Covid-19 and resulting economic crises, the Austrian government should consider how these plans can help to create jobs while supporting the country's clean energy transition," said Dr Fatih Birol, the IEA's Executive Director. "The IEA stands ready to provide advice, based on proven examples of past success and international best practice."
Austria already has the third highest share of renewable electricity among IEA member countries at 77% of generation in 2018. It aims to raise this to 100% of electricity supply by 2030. This will require a resilient and flexible electricity system capable of accommodating a growing share of variable renewables. Such a system would support the electrification of the economy and the use of demand-side management opportunities offered by digitalisation, although this will require an enabling legal and regulatory framework for more active consumer involvement.
Austria's vast resources of pumped hydropower storage will play an increasingly important role in both the Austrian electricity market and in the continued integration of the European market. These resources provide storage and flexibility that is needed to accommodate the growing share of variable renewable generation in the Austrian and European electricity systems. Moreover, Austria's innovative "Greening the Gas" initiative is promoting the conversion of power to renewable gas facilities and seasonal storage of renewable gases, including hydrogen, that would help with the integration of high shares of variable renewables in electricity generation and would also make use of the country's extensive gas storage facilities.
Austria is set to become an innovation leader in energy through the shift of the government's research strategy towards implementation-oriented projects that accelerate the commercialisation of emerging technologies. Several innovative demonstration projects applying the use of hydrogen in the industry and transport sectors are continuing in close cooperation with the private sector.
"I congratulate Austria on having a strong track record in mobilising private sector funding for research, development and innovation," Dr Birol said. "The IEA also considers Austria's recent initiative to report on energy research spending in the private sector, broken down by technology fields, as a best practice example among IEA countries."
An EU Strategy for Energy System Integration: Explainer
What is energy system integration?
Energy system integration refers to the planning and operating of the energy system "as a whole", across multiple energy carriers, infrastructures, and consumption sectors. It creates stronger links between them with the objective of delivering low-carbon, reliable and resource-efficient energy services, at the least possible cost for society. Energy system integration is the pathway towards an effective, affordable and deep decarbonisation of the European economy.
The current energy system is still built on parallel and vertical energy value chains, which rigidly link specific energy resources with specific end-use sectors. This model of separate silos cannot deliver a climate neutral economy. It is technically and economically inefficient, and leads to substantial losses in the form of waste heat and low energy efficiency.
The Energy System Integration Strategy sets out a vision on how to accelerate the transition towards a more integrated energy system, in support of clean energy and a climate neutral economy while strengthening energy security, protecting health and the environment, and promoting growth and global industrial leadership.
The Strategy sets out 38 actions to implement the necessary reforms. These include the revision of existing energy legislation, financial support or research and deployment of new technologies and digital tools, guidance to Member States on fiscal measures and phasing out of fossil fuel subsidies, market governance reform and holistic infrastructure planning, and improved information to consumers.
What are the main elements of the strategy?
The strategy is built on three complementary and mutually reinforcing elements:
First, a more circular energy system, where no energy is wasted and where energy efficiency is the first consideration. An example is to facilitate the reuse of waste heat from industrial sites and data centres.
Secondly, the use of cleaner electricity produced from renewable sources. As renewables become cheaper, electricity will become cleaner. We need to extend the use of that clean electricity into more areas such as buildings, industry, and transport, which traditionally relied on fossil fuels.
Thirdly, the promotion of renewable and low-carbon fuels, including hydrogen, for sectors that are hard to decarbonise, such as heavy transport and industry. This will be done by: unlocking the potential of sustainable biomass and biofuels, renewable hydrogen, and synthetic fuels; enabling carbon capture, storage and use; clarifying the definition of different renewable and low-carbon fuels and supporting their development; and promoting innovative projects.
Finally, the strategy will be pro-consumer, providing clear and easily accessible information on the cleanest solutions and climate-friendly choices in the market, enabling and encouraging smarter and more sustainable energy use. It will rely on an increased use of digitalisation to connect consumers, producers and energy system operators with each other. This will also contribute to the fight against energy poverty.
The strategy lays down concrete policy proposals that the Commission will present over the coming months and years to deliver on these objectives.
Does this strategy help to reach the goals of the European Green Deal?
Yes. Energy production and consumption account for 75% of our greenhouse gas emissions. The energy system is therefore crucial to delivering on the European Green Deal's objective of reaching climate neutrality by 2050. The energy system also underpins our economy and our daily lives. It provides jobs and livelihoods and strengthens European competitiveness and innovation.
Energy sector integration enables to combine decarbonised and renewable energy supply with efficient demand side technologies such as electric motors, heat pumps and fuel cells. Deep greenhouse gas emission reductions can only be reached through a combination of energy efficiency and very high shares of renewable energy. And both energy efficiency and renewables penetration can be facilitated by a more integrated energy system.
A new inter-connected system will be more efficient and "circular", capturing and re-using waste energy. It will be cleaner, with increased use of heat and electricity produced from renewable sources applied in efficient demand side applications in industry, transport and heating. And for those sectors where electrification is difficult, the strategy proposes steps to promote cleaner fuels, including sustainable biofuels and biogas, and renewable hydrogen.
All this will contribute to combatting climate change and reach the goals of the European Green Deal while keeping the costs of the energy transition under control, thus contributing to a fair and just transition.
Will the strategy help Europe's economic recovery from the Covid-19 crisis?
Yes. The strategy will be another building block of the economic recovery in the aftermath of the COVID-19 crisis. The transition to a more integrated energy system is of crucial importance for Europe, now more than ever. The Commission's Next Generation EU recovery plan presented on 27 May 2020 highlights the need to better integrate the energy system, as part of its efforts to unlock investment in key clean technologies and value chains. By relying on greater use of clean and innovative processes and tools, the path towards system integration will also trigger new investments, jobs and growth, and strengthen EU industrial leadership at a global level, contributing to the economic recovery.
Does the strategy continue to support fossil fuels such as gas and coal?
On the contrary, the strategy is a roadmap to accelerate the phasing out of fossil fuels through 3 levels:
Energy efficiency and circularity, and the use of local renewable resources;
Electrification wherever possible, to replace the uses of gas, coal and oil by the direct use of electricity produced from renewables;
Renewables and new fuels based on renewables to replace fossil fuels in processes that cannot be converted to electricity;
As regards to gas, the strategy proposes a pathway to replace natural gas with sustainable renewable gas and new synthetic gases based on renewable sources such as hydrogen and synthetic methane.
Does the strategy contribute to the goal of a just transition?
The objective of the strategy is to reach our climate objectives at the lowest possible cost for consumers and public budgets. The strategy also proposes to reinforce the role of consumers in driving the transition to a decarbonised, decentralised energy system. Providing clear and easily accessible information will enable citizens to make climate-friendly choices, change energy consumption patterns and be informed about the best technology options available to them.
The strategy also takes advantage of the rapidly decreasing costs of renewable energy across the EU, which results in lower prices for the consumers, increased energy security, and a more inclusive energy system. In addition, this strategy aims at strengthening the competitiveness of the European economy by promoting growth and technological innovation across the whole EU.
Does the strategy respect the 'energy-efficiency-first' principle?
Yes. The energy-efficiency-first principle is at the core of energy system integration. Energy efficiency reduces the overall investment needs and costs associated with energy production, infrastructure and use. It also reduces the related land and materials use, and the associated pollution and biodiversity losses.
Energy system integration can help the EU achieve greater energy efficiency through a more circular use of available resources and by switching to more efficient energy technologies. For example, electric vehicles are much more energy efficient than combustion engines. Applying this energy-efficiency-first principle consistently across the whole energy system will be done by giving priority to demand-side solutions whenever they are more cost effective than investments in energy supply infrastructure in meeting policy objectives.
Other measures will ensure that customers' decisions to save, switch or share energy properly reflect the life cycle energy use and footprint of the different energy carriers, including extraction, production and reuse or recycling of raw materials, conversion, transformation, transportation and storage of energy, and the growing share of renewables in electricity supply.
How does the strategy support EU leadership in clean energy technology?
The strategy aims to ensure that the EU fully exploits its head-start and expertise in renewable and smart energy technologies. Specific sectors and value chains that are expected to have a central importance and where the EU is well positioned for global leadership include:
district heating
smart grids and appliances
digital tools to support the integration of electric vehicles
hydrogen supply and demand side equipment.
How does the strategy affect the EU's security of energy supply?
The EU is currently importing 58% of its energy needs, mostly in the form of oil and gas. With the clean energy transition, the EU will decrease its dependence on fossil fuels and fossil fuel imports. The Energy system integration strategy will facilitate this process. The EU will consume less energy overall, increasingly rely on domestic renewable resources and gradually diversify its energy imports towards cleaner energy carriers, such as renewable hydrogen. These energy savings, diversification and domestic production will help to build a more resilient European economy.
Commission sets out plans for the energy system of the future and clean hydrogen
To become climate-neutral by 2050, Europe needs to transform its energy system, which accounts for 75% of the EU's greenhouse gas emissions. The EU strategies for energy system integration and hydrogen, adopted today, will pave the way towards a more efficient and interconnected energy sector, driven by the twin goals of a cleaner planet and a stronger economy.
The two strategies present a new clean energy investment agenda, in line with the Commission's Next Generation EU recovery package and the European Green Deal. The planned investments have the potential to stimulate the economic recovery from the coronavirus crisis. They create European jobs and boost our leadership and competitiveness in strategic industries, which are crucial to Europe's resilience.
Energy System Integration
The EU Strategy for Energy System Integration will provide the framework for the green energy transition. The current model where energy consumption in transport, industry, gas and buildings is happening in 'silos' – each with separate value chains, rules, infrastructure, planning and operations – cannot deliver climate neutrality by 2050 in a cost efficient way; the changing costs of innovative solutions have to be integrated in the way we operate our energy system. New links between sectors must be created and technological progress exploited.
Energy system integration means that the system is planned and operated as a whole, linking different energy carriers, infrastructures, and consumption sectors. This connected and flexible system will be more efficient, and reduce costs for society. For example, this means a system where the electricity that fuels Europe's cars could come from the solar panels on our roofs, while our buildings are kept warm with heat from a nearby factory, and the factory is fuelled by clean hydrogen produced from off-shore wind energy.
There are three main pillars to this strategy:
First, a more 'circular' energy system, with energy efficiency at its core. The strategy will identify concrete actions to apply the 'energy efficiency first' principle in practice and to use local energy sources more effectively in our buildings or communities. There is significant potential in the reuse of waste heat from industrial sites, data centres, or other sources, and energy produced from bio-waste or in wastewater treatment plants. The Renovation Wave will be an important part of these reforms.
Second, a greater direct electrification of end-use sectors. As the power sector has the highest share of renewables, we should increasingly use electricity where possible: for example for heat pumps in buildings, electric vehicles in transport or electric furnaces in certain industries. A network of one million electric vehicle charging points will be among the visible results, along with the expansion of solar and wind power.
For those sectors where electrification is difficult, the strategy promotes clean fuels, including renewable hydrogen and sustainable biofuels and biogas. The Commission will propose a new classification and certification system for renewable and low-carbon fuels.
The strategy sets out 38 actions to create a more integrated energy system. These include the revision of existing legislation, financial support, research and deployment of new technologies and digital tools, guidance to Member States on fiscal measures and phasing out of fossil fuel subsidies, market governance reform and infrastructure planning, and improved information to consumers. The analysis of the existing barriers in these areas will inform our concrete proposals, for instance the revision of the TEN-E regulation by the end of 2020 or the revision of the energy taxation directive and the gas market regulatory framework in 2021.
Hydrogen strategy
In an integrated energy system, hydrogen can support the decarbonisation of industry, transport, power generation and buildings across Europe. The EU Hydrogen Strategy addresses how to transform this potential into reality, through investments, regulation, market creation and research and innovation.
Hydrogen can power sectors that are not suitable for electrification and provide storage to balance variable renewable energy flows, but this can only be achieved with coordinated action between the public and private sector, at EU level. The priority is to develop renewable hydrogen, produced using mainly wind and solar energy. However, in the short and medium term other forms of low-carbon hydrogen are needed to rapidly reduce emissions and support the development of a viable market.
This gradual transition will require a phased approach:
From 2020 to 2024, we will support the installation of at least 6 gigawatts of renewable hydrogen electrolysers in the EU, and the production of up to one million tonnes of renewable hydrogen.
From 2025 to 2030, hydrogen needs to become an intrinsic part of our integrated energy system, with at least 40 gigawatts of renewable hydrogen electrolysers and the production of up to ten million tonnes of renewable hydrogen in the EU.
From 2030 to 2050, renewable hydrogen technologies should reach maturity and be deployed at large scale across all hard-to-decarbonise sectors.
To help deliver on this Strategy, the Commission is launching today the European Clean Hydrogen Alliance with industry leaders, civil society, national and regional ministers and the European Investment Bank. The Alliance will build up an investment pipeline for scaled-up production and will support demand for clean hydrogen in the EU.
To target support at the cleanest available technologies, the Commission will work to introduce common standards, terminology and certification, based on life-cycle carbon emissions, anchored in existing climate and energy legislation, and in line with the EU taxonomy for sustainable investments. The Commission will propose policy and regulatory measures to create investor certainty, facilitate the uptake of hydrogen, promote the necessary infrastructure and logistical networks, adapt infrastructure planning tools, and support investments, in particular through the Next Generation EU recovery plan.
Quotes from members of the College of Commissioners
Executive Vice-President for the Green Deal, Frans Timmermans, said: "The strategies adopted today will bolster the European Green Deal and the green recovery, and put us firmly on the path of decarbonising our economy by 2050. The new hydrogen economy can be a growth engine to help overcome the economic damage caused by COVID-19. In developing and deploying a clean hydrogen value chain, Europe will become a global frontrunner and retain its leadership in clean tech."
Commissioner for Energy Kadri Simson, said: "With 75% of the EU's greenhouse gas emissions coming from energy, we need a paradigm shift to reach our 2030 and 2050 targets. The EU's energy system has to become better integrated, more flexible and able to accommodate the cleanest and most cost-effective solutions. Hydrogen will play a key role in this, as falling renewable energy prices and continuous innovation make it a viable solution for a climate-neutral economy."
Commissioner for Internal Market, Thierry Breton, said: "The European Clean Hydrogen Alliance launched today will channel investments into hydrogen production. It will develop a pipeline of concrete projects to support the decarbonisation efforts of European energy intensive industries such as steel and chemicals. The Alliance is strategically important for our Green Deal ambitions and the resilience of our industry."
Background
The European Green Deal is the new growth strategy of the EU, a roadmap to make our economy sustainable by turning climate and environmental challenges into opportunities across all policy areas and making the transition just and inclusive for all. A better-integrated energy system is essential in order to move to climate neutrality by 2050, while also creating jobs, ensuring a fair transition and strengthening innovation in the EU and industrial leadership at a global level. The sector can make a key contribution to Europe's economic recovery from the coronavirus crisis, as outlined in the Next Generation EU recovery package presented by the Commission on 27 May 2020.
Today's energy system is still built on several parallel, vertical energy value chains, which rigidly link specific energy resources with specific end-use sectors, wasting a significant amount of energy. For instance, petroleum products are predominant in the transport sector and as feedstock for industry. Coal and natural gas are mainly used to produce electricity and heating. Electricity and gas networks are planned and managed independently from each other. Market rules are also largely specific to different sectors. This model of separate silos cannot deliver a climate neutral economy. It is technically and economically inefficient, and leads to substantial losses in the form of waste heat and low energy efficiency.
One way to deliver sector integration is by deploying renewable hydrogen. It can be used as a feedstock, a fuel or an energy carrier and storage, and has many possible applications across industry, transport, power and buildings sectors. Most importantly, it emits no CO2 and almost no air pollution when used. It therefore offers a solution to decarbonise industrial processes and economic sectors where reducing carbon emissions is both urgent and hard to achieve. All this makes hydrogen essential to support the EU's commitment to reach carbon neutrality by 2050 and for the global effort to implement the Paris Agreement.
Indonesia and IEA deepen cooperation on electricity and renewables
Indonesian Minister of Energy and Mineral Resources Mr Arifin Tasrif and IEA Executive Director Dr Fatih Birol are pleased to announce the launch of a new joint project on electricity and renewable energy in Indonesia.
The project will focus on optimising the design and implementation of a new flagship scheme to encourage private investment in renewable power sources as well as strategies to enhance renewables integration and power system operation. The work will be carried out in partnership with the Indonesian national power utility PT Perusahaan Listrik Negara (PLN Persero).
This cooperation falls under the Joint Work Programme signed by Dr Birol and Minister Tasrif on the occasion of the IEA's Ministerial Meeting in December 2019. The programme builds on many years of strong collaboration between the IEA and Indonesia across all fuels and all technologies.
The launch of this project comes ahead of the IEA Clean Energy Transitions Summit on 9 July, which will bring together around 40 Ministers and high-level figures from countries representing about 80% of global energy demand.
"The IEA has shown monumental leadership to bring the international community together in an effort to tackle the effects of the Covid-19 pandemic on energy-related issues and to set out a path for sustainable recovery. During these challenging times, I am pleased to note that the IEA is strongly in support of the Ministry's key priorities on power system enhancement and renewables investment. My highest regards and appreciation towards the IEA for their steadfast cooperation and I look forward to closely working together on this matter as we aim to continually progress the transition to clean energy," Minister Tasrif said.
The Indonesian government has sought to tackle the immediate health and economic impacts of the Covid-19 pandemic through a variety of fiscal stimulus and policy measures. Although the energy sector has been severely impacted by the crisis, energy has also been an important part of the government's response. This has included the provision of free or discounted electricity to 33 million of the most vulnerable families in the country.
The energy sector – a key driver of economic growth and dynamism – has a critical role to play in supporting recovery from the Covid-19. Indeed, reflecting this, the Indonesian government has ambitious plans to significantly scale up investments in renewable energy and to enhance the operation of its electricity sector.
As the IEA has highlighted since early in the current crisis, developments in energy markets and ambitious recovery efforts by governments present policymakers with a once-in-a-lifetime window of opportunity to reshape energy systems for decades to come. In doing so, they can put global emissions into structural decline. The IEA Clean Energy Transitions Summit – the key global energy and climate event of the year – aims to support these efforts by bringing together a grand coalition of the world's energy leaders, including Minister Tasrif, to discuss how to take real-world action.
"As the world's fourth most populous country, Indonesia is critical to global energy and an incredibly important member of the IEA Family," Dr Birol said. "We are very happy to be working with Minister Tasrif and his team on this high-profile effort to support Indonesia's ambitious clean energy transition. I look forward to welcoming him at the IEA Summit and hearing him share insights from Indonesia's experience – and views on the best path forward."
The collaboration on electricity and renewables is complemented by cooperation and engagement between the Indonesian Government, PLN and the IEA on a range of energy policy priorities, including electric vehicle regulation, electricity system investment, and ways to reduce energy imports.