Turkey-Africa Partnership: Trade and stimulus to cushion the economic fallout of COVID-19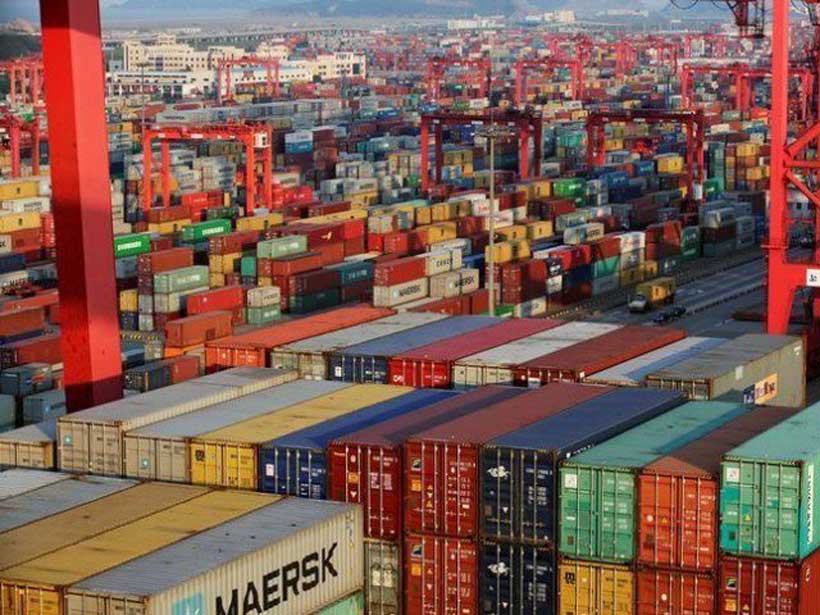 African Development Bank Vice President for Regional Development, Integration and Business Delivery Khaled Sherif said trade and stimulus were needed to cushion the economic impacts of the COVID-19 pandemic and build resilience among African economies to future shocks.
Sherif participated in a 12 May virtual panel sponsored by the Foreign Economic Relations Board of Turkey (DEIK) titled Multilateral Response to Covid-19 Crisis: Turkey-Africa Partnership that also included Secretary General of the African Continental Free Trade Area (AfCFTA) Wamkele Mene; President and Chief Executive of Trade and Development Bank Admassu Tadesse; Nail Olpak, President of the Foreign Economic Relations Board of Turkey; and Husnu Dilemre, Director General for International Agreements and EU Affairs, Turkish Ministry of Trade. Nicholas Norbrook, Managing Editor of The Africa Report served as moderator.
Discussions centered on the impacts of the pandemic on Africa, and how its partnership and trade with Turkey as well as regional institutions could help the continent bounce back. Dilemre pointed to Turkey's strong diplomatic links to countries across Africa, noting that the country has embassies in 42 African countries, before going on to emphasize the importance of maintaining trade. "We are making sure that even in the present, under the severe measures that are used to control the spread of the pandemic, trade continues without restriction. We believe COVID-19 should not be an excuse to restrict trade," he said.
In response to a question from the moderator about the scheduled commencement of trade under AfCFTA on July 1, Mene said there would be a delay given the current circumstances: "The conditions on the ground are not permissive for a credible trading to begin on the ground as we had been directed by the heads of state."
However, he argued that the Free Trade Area, once up and running, would act as a stimulus for the continent. "The stimulus package for us has got to be to implement this agreement. To boost inter-African trade and to position ourselves for year-on-year growth on the back of this trade agreement," Mene said.
Sherif described a number of obstacles to building stronger economic resilience in Africa, including the continent's heavy reliance on commodities for exports, lack of social safety nets, the need to import food staples and a low tax base on which governments can draw on for revenue. These have sharpened the economic impact of the pandemic, running down of foreign exchange reserves and leading to the downgrade of sovereign credit ratings for Nigeria, Angola and a few other countries.
"We are dealing with a set of exogenous shocks that Africa has never seen," Sherif said. He emphasized that the shocks were a result of global measures taken to contain the virus, not the disease itself. "This is not a crisis caused by the coronavirus, because the coronavirus has not spread substantially across the continent, except in five countries."
The Bank is working with partners to cushion the impact of the economic crisis, he said. "Between the International Monetary Fund, the World Bank, the African Development Bank, everyone is teaming up to see what kind of stimulus we can provide to the countries that are most in fiscal distress."
Tadesse pointed to sectors that had been relatively less affected. "The agriculture sector is still going well. We've financed quite a bit of fertilizer as an example. Just between January and now we've done over half a billion dollars of fertilizer as imports," he said.
He agreed with other panelists that free trade was key to accelerating growth in Africa. "As we go forward, I think we'll see aggregate demand across borders picking up momentum, and I think that will act as a stimulus," he said. "Of course, it will take some time to actually get there but complementary measures to support industrialization and value addition in various sectors, will actually give that momentum the pace that it needs."
According to Turkey's trade minister, the country's bilateral trade with Africa stood at $23.8 billion in 2018, with Turkey's exports at $14.4 billion in the same period. Turkish panelists expressed confidence that a Turkey-Africa conference scheduled for later this year would go ahead.
Impacts of COVID-19 disproportionately affect poor and vulnerable
Addressing poverty eradication on Tuesday in front of the General Assembly, UN chief António Guterres warned that the impacts of the COVID-19 pandemic are falling "disproportionately on the most vulnerable: people living in poverty, the working poor, women and children, persons with disabilities, and other marginalized groups".
The virtual high-level UN meeting was billed as the first in a series of policy dialogues on ending poverty, and also served as the official inauguration of the Alliance for Poverty Eradication, an initiative of the President of the General Assembly, Tijjani Muhammad-Bande.
In his remarks, Mr. Guterres noted that the pandemic has "laid bare" challenges –such as structural inequalities, inadequate healthcare, and the lack of universal social protection – and the heavy price societies are paying as a result.
'People-centred' recovery
Ending poverty sits at the heart of the UN's 2030 Agenda for Sustainable Development, and is the first of the Sustainable Development Goals (SDGs). Despite this, poverty and hunger, as the UN chief reminded his audience, are on the rise, following decades of progress.
Economic recovery plans should prioritize at-risk workers, such as those in the informal sector; protect micro, small and medium enterprises, including those owned by women; and involve an expansion of universal social protection, said Mr. Guterres. The Secretary-General has also proposed a rescue and recovery package equivalent to more than 10 per cent of the global economy's overall value.
The UN chief called for improved international cooperation; more support for developing countries – by providing financial assistance, and relieving or postponing foreign debt – and for economies to be steered towards inclusive and green growth.
'A blot on humanity's conscience'
Addressing the meeting, Mr. Muhammad-Bande described poverty as a "blot on humanity's conscience", which is the underlying trigger of conflict and civil strife, and "the most formidable obstacle" realizing the SDGs. Research, he said, has shown that due to the sharp decline in economic activity resulting from the pandemic, more than 850 million people now risk falling into poverty.
The Alliance for Poverty Eradication, he continued, is designed to address the poverty question from all possible angles, and serve as a forum for networking, information-sharing, and bridge-building.
Mr. Muhammad-Bande pointed out that the Alliance would be the first UN group to promote ending poverty, and will provide a major opportunity to confront the challenge, which he described as "enduring, complex and multi-sided".
Iran nuclear deal still best way to ensure peace
The UN regrets that the future of the Joint Comprehensive Plan of Action (JCPOA) is in doubt, but notwithstanding current challenges, that landmark deal is still the best way to ensure that Iran's nuclear programme proceeds along a peaceful path, the UN's top political official said on Tuesday.
Rosemary DiCarlo, Under-Secretary-General for Political and Peacebuilding Affairs, told the Security Council that the 2015 agreement – which the Council endorsed through resolution 2231 – remains crucial to the global nuclear non-proliferation architecture and to regional and international security.
"It is therefore regrettable that the future of this agreement is in doubt", she said, pointing to President Donald Trump's withdrawal from the nuclear deal in 2018, the re-imposition of US sanctions and Washington's decision not to extend waivers for oil trading with Iran.
Limits surpassed
She equally regretted that Iran, in response to the US withdrawal, has – under International Atomic Energy Agency (IAEA) monitoring – surpassed limits stipulated in the Plan of Action on uranium enrichment, its stockpiles of heavy water and low-enriched uranium, and nuclear research and development activities.
She appealed to Iran to resume full implementation of the JCPOA, and to address concerns raised by other countries regarding its actions inconsistent with restrictions set out in Annex B of resolution 2231.
Ms. DiCarlo addressed a videoconference meeting of the Council as its 15 members took up the Secretary-General's ninth report on the implementation of resolution 2231 (2015) ahead of the scheduled expiration of a UN arms embargo on Iran on 18 October.
Iran implicated in Saudi attacks
Among other things, she said that, based on technical findings, and taking into account information provided by Iran, the Secretariat assessed that cruise missiles and delta-wing drones, or parts thereof, used in attacks on Saudi Arabia in 2019 were of Iranian origin.
She also said that the Secretariat has received information from Australia, Israel and Saudi Arabia regarding the alleged transfer of arms and related material from Iran, and that it will report back to the Council, if appropriate, in due course.
"Notwithstanding the current challenges to the JCPOA, it remains the best way to ensure the exclusively peaceful nature of Iran's nuclear programme," the Under-Secretary-General said. "Its full implementation, as well as faithful adherence to resolution 2231, is also fundamental to regional stability," she said.
US calls for arms embargo extension
In the debate that followed, US Secretary of State Michael R. Pompeo – describing Iran as "the world's most heinous terrorist regime" – said that Washington's "overwhelming preference" is to work with the Council to extend that embargo that the Council put into place in 2017 through resolution 1747 (2007).
"Don't just take it from me or from the United States…From Israel to the Gulf, countries in the Middle East – who are most exposed to Iran's predations – are speaking with a single voice: Extend the arms embargo", he said.
"This Council has a responsibility to listen to them."
He warned that if the embargo is allowed to run out, Iran will be free to acquire Russian fighter jets, strengthen its submarine fleet, share new military technology with its Middle East proxies and hold a sword of Damocles over the region's economic stability.
"We've imposed arms restrictions on Tehran in various forms for 13 years, and with good reason, and to substantial effect", the Secretary of State said.
Don't give in to US 'intimidation' Iran urges
Iran's Minister for Foreign Affairs, Mohammad Javad Zarif, responded that if the Council falters, it will be a "generational setback" for multilateralism and the rule of law in the face of a US campaign of intimidation against international institutions.
Pointing to successive IAEA monitoring reports that found Iran in compliance with the Plan of Action, he said that Tehran has fulfilled all of its commitments in good faith, while Washington and its "enablers" have pressured the Secretariat into a one-sided interpretation of resolution 2231.
The international community in general, and the Council in particular, face a choice – to uphold respect for the rule of law or to return to the rule of the jungle by surrendering to the whims of an outlaw bully, he said.
He added that it is long overdue for the international community and the Council to hold the US accountable for its wrongful acts, including three wars in as many decades in the Middle East and economic terrorism against the Iranian nation.
Iran prefers constructive engagement, but it does not depend on others for its security, stability and prosperity, he said, adding that more than four decades of US pressure have failed to bring Iranians to their knees.
Israel's illegal annexation plans for Palestine, 'disastrous' for wider Middle East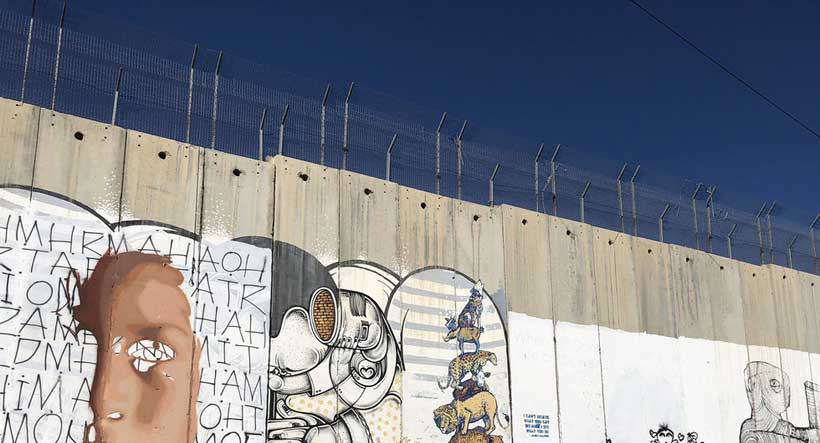 "Annexation is illegal. Period. Any annexation. Whether it is 30 per cent of the West Bank, or five per cent", Michelle Bachelet stated, adding that it would have "a disastrous impact on human rights" throughout the Middle East.
She warned that if Israel goes ahead, the "shockwaves will last for decades."
While acknowledging that the "precise consequences of annexation cannot be predicted", she upheld that they are likely to be disastrous for Palestinians, Israel itself and for the wider region.
According to news reports, Israeli Prime Minister Benjamin Netanyahu has set 1 July as the potential date to unilaterally annex parts of the occupied West Bank – as Palestinians warn of a return to resistance, even violence.
The UN rights chief cited the Secretary-General's call for Israel to abandon its annexation plans, saying that she backs that appeal "one hundred per cent."
More hardship
Noting other attempts to annex parts of the territory, Ms. Bachelet maintained that this latest move would will not only seriously damage peace efforts but may also "entrench, perpetuate and further heighten serious human rights violations, that have characterized the conflict for decades."
As population centres become enclaves, in addition to restricting movement, significant tracts of private land could be illegally expropriated or become inaccessible for Palestinians to cultivate land they legally own.
Moreover, Palestinians living within the annexed zone would experience greater difficulty accessing essential services like education and health, and humanitarian access may also be hindered.
Palestinians would come under even heavier pressure to move out of the annexed zone, and entire communities that are currently not recognized under Israel's planning regime, would be at high risk of forcible transfer, according to the UN human rights office (OHCHR).
And Palestinians outside the annexed zone risk seeing their access to natural resources cut off, their opportunity for natural growth removed and even their ability to leave and return to their own country, severely restricted.
Meanwhile, settlements, which are already a clear violation of international law, will almost certainly expand, increasing the existing friction between the two communities, OHCHR pointed out.
'Combustible mix'
Calling the situation "a highly combustible mix", Ms. Bachelet expressed deep concern that even the most minimalist form of annexation, would lead to increased violence and loss of life, "as walls are erected, security forces deployed, and the two populations brought into closer proximity."
"The existing two-tier system of law in the same territory will become embedded, with devastating impacts on the lives of Palestinians who have little or no access to legal remedy", she asserted.
The UN rights chief spelled out that under international humanitarian or human rights law, illegal annexation would not change Israel's obligations as the occupying power.
"Instead", she said, "it will grievously harm the prospect of a two-State solution, undercut the possibilities of a renewal of negotiations, and perpetuate the serious existing human rights and international humanitarian law violations we witness today".
In closing she maintained that "the shockwaves of annexation will last for decades, and will be extremely damaging to Israel, as well as to the Palestinians".
"However", concluded the High Commissioner, "there is still time to reverse this decision".