India's Digitalization: Big Data is the New Oil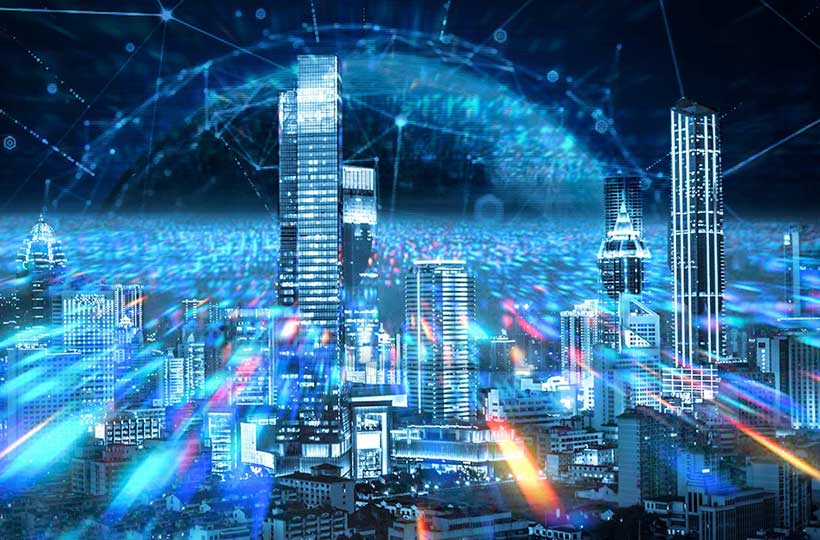 Over the last few years, India has travelled the path of rapid digitalization. Not only has the current crisis failed to stop this process, on the contrary, it has served to accelerate it in many areas and make some trends more evident.
Government efforts, active work of India's business and joint steps undertaken by India's public bodies and private entrepreneurs who are equally cognizant of the digital transformation's significance, difficulties and prospects for India's economy and society as a whole have advanced the process of shaping India's new digital realities.
In 2015, India's Prime Minister Narendra Modi announced the launch of the Digital India campaign spanning a series of key government initiatives such as increasing the people's digital literacy, developing infrastructure and creating an e-government. The most significant achievements include completing and putting into operation the Aadhar digital identification system; a single taxation system covering all Indian states that previously had individual taxation rules; and the Reserve Bank of India, jointly with the association of Indian banks, developing and introducing an instant payment system similar to that created by Russia's Central bank.
Nandan Nilekani, a well-known Indian entrepreneur and public figure, leads the committee on deepening digital payments at the Reserve Bank of India. An engineer by training, together with Narayana Murthy and several other entrepreneurs, Nilekani co-founded Infosys, one of India's most famous and successful companies working in software development and IT consulting. In 2009, Nilekani left Infosys and wrote several books about India's development and the way he sees its future: Imagining India: The Idea of a Renewed Nation (2009); Rebooting India: Realizing a Billion Aspirations (2015). He also headed the Unique Identification Authority of India, the government body that developed Aadhar, a digital biometric identification system, and introduced it throughout the country; Aadhar has already been mentioned; its importance for India is hard to overestimate. Digitalization has already resulted in tectonic shifts within a very short time-span, no more than 5-7 years, in such areas as India's e-payments and financial technologies, e-commerce, telemedicine and entertainment. The spread of digital technologies has great significance and potential in such areas as agriculture, education, increasing energy efficiency, regulating employment and the labour market, transportation, logistics and further development of e-government.
Yet, none of that would have been possible had government initiatives not been backed up by the ambitions and strategic approach of another Indian entrepreneur, Mukesh Ambani, who swiftly provided Indians with cheap Internet and accessible smartphones. As he advanced his digital business initiatives, Ambani called upon Narendra Modi's government to achieve maximum localisation of Indian data in India and spoke about the need to fight a new type of colonialism, the country's informational enslavement by global corporations, so-called data colonisation. He devoted all his resources to developing a new sovereign digital platform; back in 2016-2017, Ambani already said that data are the new oil and smart data are the new fuel of India's economy.
Following the sectoral liberalisation at the turn of the 20th-21st century, India created a telecommunication services market characterised by high competition among players (both Indian and international companies) that came to the promising area via partnerships with national bodies holding the requisite licences. By around 2010, most companies working in India saw that their revenues coming from traditional services might potentially drop, so they planned to transition to selling data. None of the many telecommunication companies on India's market have, however, succeeded in the attempt. The failure stems from several factors, including the policies of the regulator (which decided to change the rules of the game and check the terms and conditions of previously issued licences at a crucial time for the sector) and appearance of a new player with the requisite resources, who was willing to spend them on achieving his large-scale goals. That player was Mukesh Ambani and his company called Jio. The history of Ambani's family business is an integral and characteristic part of India's economy, and the development track of his companies, including Jio, is regularly discussed in business media and is the subject of several business cases in the world's leading schools.
Dhirubhai Ambani, the father of Mukesh Ambani and Anil Ambani, launched his business empire in 1957 with a small Bombay-based company importing synthetic fibers and exporting spices. In 1977, following its successful IPO, Dhirubhai Ambani's Reliance Group became synonymous with business success and guaranteed financial investment for many Indians. The company did not confine itself to the textile business and became a diversified holding that also worked in exploring and developing hydrocarbons, in oil processing, petrochemicals, as well as energy, finances, trade and other areas. In fewer than 30 years, Reliance Group became a fixture of Fortune Global 500 and India's biggest private company, rivalling such famous family holdings as Tata, Birla, Godrej, Mahindra. Dhirubhai Ambani died in 2002, leaving his sons a multibillion fortune. The brothers Anil and Mukesh engaged in a series of high-profile and unrestrained quarrels that resulted in Reliance Group's assets being split in 2006. The telecommunication company Mukesh Ambani formed in 2002 had to be transferred, among others, to Anil, but Mukesh had the powerful oil processing business left under his control. His company was now called Reliance Industries. Its assets included the famous high-tech complex in Jamnagar (Gujarat State) processing up to 1.4 million barrels of oil a day. 2010 marked an important stage in this story, when the brothers agreed on revising the terms and timeframe for the non-compete agreements, and subsequently, Mukesh had a chance to announce openly his intentions to embark on a qualitatively new approach to the telecommunication business.
It took Mukesh Ambani about six years to create a new company named Jio (Hindi for "live"). It was officially launched in September 2016. Back then, its telecommunication rivals realised that their already difficult situation would become far worse following the emergence of a powerful new player, but hardly anyone could imagine the cardinal and radical changes in store for the sector. India's normally very active anti-monopoly agency, as well as other supervisory bodies, were prepared to close their eyes to many controversial points, since Ambani's goals of swiftly spreading accessible Internet coincided with the course for digitalization steered by the government, while his statements that Indians' data must be kept in India were very appealing for India's political leadership. As of today, there are only two big players left in India's telecommunication sector besides Jio, and these two are in a deep financial crisis. India's government had to bail out both these companies by allowing large-scale foreign investment and by permitting all players to raise the prices for their services slightly, which had, over the last few years, fallen to an unprecedented low (between 2013 and 2017, the cost of 1 GB of data in India fell by 95%).
Today, Reliance Jio is part of the Jio Platforms holding company formed in 2019 as part of Reliance Industries. Mukesh Ambani's two elder children hold top managerial positions in the family business. His son Akash, a graduate of Brown University, is in charge of strategy in Reliance Jio, while his daughter Isha, who graduated from Yale University, is on the board of directors in Reliance Jio and Reliance Retail.
The infrastructure and entire digital ecosystem of Reliance Jio was created and put into operation in under 2–3 years. The estimated costs of creating Reliance Jio vary between USD 20 and 45 bn., which is approximately the amount of Reliance Industries' debt increase over the period of creating Jio. At the time of the company's IPO in 2016, two-thirds of India's population of over 1.3 bn. had no Internet access. The company set the goals of deploying an efficient 4G network throughout India, including its remotest areas, while securing a large tech margin for future improvements, and of providing its clients with cheap smartphones and access to various contents and services through its own apps. In the first few months of its operations, while the equipment and all systems were being checked, cheap mobile devices under Jio's own brand were literally handed out to customers free of charge. Later, minimal tariffs were introduced that immediately made India the leader in mobile operator accessibility for both voice services (phone calls were essentially free) and high-speed data transfer. Once sales took off, the company endeavoured to achieve 100 million new clients in the first 100 days, and did not slack off later: in the first two years, Jio had 250 million subscribers, and today it has 388 million. The company plans to reach 500 million users by 2021.
Jio has a large number of apps and services that have quickly become fixtures in the lives of Indians. They include JioTV, JioCinema, JioSaavn (a music service), JioMoney, JioCloud, JioFiber (broadband Internet access service). Jio rather efficiently provided digital functions to the conglomerate's commercial line: Reliance Retail, which is also the leader in its segment in India. JioMeet, a video call service, is the latest addition to this extensive range of services. Reliance Jio's contribution to increasing India's per capita GDP is estimated at 5.65% in 2018.
Internet access is, indeed, changing India's image and lifestyle before our very eyes. Largely owing to the decisive actions of the Indian businessman Mukesh Ambani, India has, in just a few years, made a qualitative leap in many digitalization-related areas while avoiding many intermediary stages that other countries spent years on. Only Indonesia outstrips India in its digitalization pace. In 2018, only China exceeded India's number of digital consumers (560 million users). A survey McKinsey conducted in 2019 showed that the pace of data consumption per user in India grew twice as fast as in the US and China, increasing by 152% annually. Various estimates put an Indian user's average data consumption at up to 9.8 GB of mobile Internet a month (this indicator is 5.5 GB in China, 8–8.5 GB in South Korea, and the 2019 figure in Russia is about the same). The number of Internet users in India was expected to grow by about 40% by 2023, to 750–800 million people, and the number of smartphones is expected to double, reaching 650–700 million (as of 2018, India had 1.2 bn. mobile subscribers). We can be sufficiently confident that new conditions arising from the pandemic will speed up these trends significantly.
The development prospects of India's digital economy and primarily its consumer segment stimulated an explosive growth of entrepreneurship that also relies on the traditionally strong stratum of Indian IT specialists. In 2017, Indian developers participated in creating over 100 000 apps for the App Store alone, while the total number of such apps is far higher, given that Indian specialists mostly create apps for Android. In the entrepreneurs' major league, 30 Indian digital high tech companies are unicorns (their capitalisation is over USD 1 bn., and they are still owned by their founders). In 2017, there were ten such companies. The crucial thing is that would-be unicorns in India are also quite numerous: in 2019, there were over 50 potential future champions.
There have always been many difficulties in working on the Indian market. Suffice it to say that, today, the majority of new Internet users in India do not speak English and need interfaces and content in regional languages. The country has 22 such principal languages. WhatsApp, for instance, supports 11 of them. Still, international investors bank on Indian tech companies, which is greatly helped by government bodies constantly working to stimulate the sector's investment appeal. Companies working in e-commerce, digital payment services, and tourism have long been the leaders in attracting investment among India's tech startups. A telling recent example of the international capital race for digital India was the USA's Walmart acquiring Flipkart, one of India's many digital e-commerce platforms, in May 2018. Walmart had long tried to gain access to India's offline market, all to no avail, and it finally came to India by buying 77% of Flipkart for USD 16 bn.
Several investment funds of Russian origin are among those making big investments in India. They continue actively selecting new projects for investment and for strategy adjustment, as do other investors.
Companies that appear not to have any tangible assets, not to make any money, and to accrue debt abound not only in developed countries but now in India as well and still continue to increase their investment potential, thus greatly befuddling traditionally-minded financiers. Yet, analysts increasingly have to admit that high-tech digital companies have unique sets of their clients' big data, which allows these companies to increase their market share and make correct managerial decisions while constantly improving the functions or services they provide.
Big data is becoming more and more important for governments as well. The quality of analytical materials, development of AI technologies and efficiency of modelling processes depend directly on data volume used as learning material; it can be used, among other things, to manage processes and resources in smart homes and cities efficiently. This is the purpose of Smart Cities, one of India's government programmes. By late 2020, Jio planned to present commercial solutions for the Internet of Things. The company's technical capabilities make this possible. While the Indian government is only preparing to make the decision on deploying 5G, Mukesh Ambani says that he has already built a new infrastructure capable of working with 6G and he is now striving to make India one of the principal beneficiaries of the 4th industrial revolution. Jio has no rivals in India in its capacity for collecting up-to-date data of Indian consumers and it plans to improve its technologies for their most prompt and precise processing and further use, while simultaneously developing cloud computing, smart devices, blockchain, augmented reality and more.
The current crisis arising from the pandemic is both shaping new consumer habits and bolstering demand for qualitative changes in approaches to the future economic development of many countries. This is also important for Russia, where, despite all the efforts to diversify its economy, there still remains the threat linked to dependency on commodity exports and the high energy intensity of other Russian exports. And it is also important for India, where 80% of its economy depends on imports of coal, oil and gas.
It was previously announced that 20% in Reliance Industries' petrochemical business would be sold to Saudi Aramco, Saudi Arabia's oil giant, for USD 15 bn. With oil prices falling to record lows, however, in March the deal fell through.
Instead of the Saudi Aramco deal, Jio Platforms finalised three different sales: 9.99% was sold to Facebook for USD 5.7 bn., 2.32% of Jio Platforms is now owned by the Vista Equity Partners investment fund (the stock is worth USD 1.5 bn.), and an additional 1.15% of the company's stock was purchased by investors at Silver Lake Partners for USD 747 m. Mukesh Ambani still holds 86.54% of the company. Other deals with other investors are likely to follow, which will allow the Indian businessman finally to pay off Reliance Industries' debt (about USD 8 bn.) by March 2021, without losing control of Jio Platforms, just as he planned.
In their official statements concerning the deals, all the participants, including Mukesh Ambani and Mark Zuckerberg, emphasize their confidence in the promising Indian market and in Jio Platforms' potential. In full accord with the expectations of the Indian government and regular Indian citizens, they say that the new collaboration does not entail data exchange between partner companies. Jio, Facebook, Vista and Silver Lake also say they intend to use their technologies for the benefit of India's small and medium-sized businesses by connecting such entrepreneurs more actively to e-commerce platforms. They are talking street trade and the so-called kiranas, typical Indian "neighbourhood" grocery stores; they will be able to find a more efficient digital way to meet their customers' demand. Facebook-owned WhatsApp, which is very popular in India, is expected to play an important role in this process. If talks with the regulator concerning granting WhatsApp payment-making functions are successful, then, by pooling efforts with JioMart, the company will be able to expand both sellers and buyers' capabilities significantly and compete with India's most widespread fintech service PayTM, whose investors include Alibaba Group (the Chinese company owns 40% in PayTM).
India, with its 300 million users, is Facebook's biggest market. WhatsApp has over 400 million users in India. As for the two other investors in JioPlatforms, Vista Equity Partners is noted for its major presence in India's tech sector: its Indian companies have over 13,000 employees, while its co-founder Brian Sheth is a native of Gujarat, like Mukesh Ambani and Narendra Modi. Like Vista, Silver Lake is based in Silicon Valley and has already invested over USD 40 bn. in tech companies such as Airbnb, Alibaba, Ant Financial owned by Alphabet Verily and Waymo, and also Dell Technologies and Twitter.
Observers with a lively imagination have long since noticed that the company's name, Jio, is a mirror image of the word "oil." It is not known for certain whether this is by its founder's design, but the events of the last few months and transactions around Jio Platforms confirm that, instead of demand for oil, the world is demonstrating a growing demand for innovations. Consequently, compared to other countries, India has every chance of becoming part of the process and a big-time winner. Russia's business cooperation with India needs, like never before, to have its current realities supplemented in new formats, be it financial technologies, information security, artificial intelligence, sustainable energy infrastructure, advanced materials or other innovative areas.
From our partner RIAC
From nanotechnology to solar power: Solutions to drought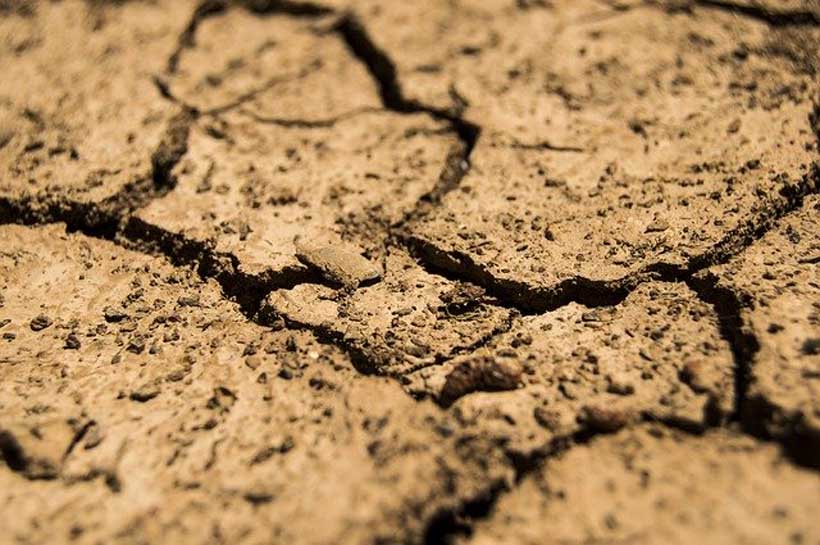 While the drought has intensified in Iran and the country is facing water stress, various solutions from the use of solar power plants to the expansion of watershed management and nanotechnology are offered by experts and officials.
Iran is located in an arid and semi-arid region, and Iranians have long sought to make the most of water.
In recent years, the drought has intensified making water resources fragile and it can be said that we have reached water bankruptcy in Iran.
However, water stress will continue this fall (September 23-December 21), and the season is expected to be relatively hot and short of rain, according to Ahad Vazifeh, head of the national center for drought and crisis management.
In such a situation, officials and experts propose various solutions for optimal water management.
Alireza Qazizadeh, a water and environment expert, referring to 80 percent of the arid regions in the country, said that "Iran has one percent of the earth's area and receives only 36 percent of renewable resources.
The country receives 250 mm of rainfall annually, which is about 400 billion cubic meters, considering 70 percent evaporation, there is only 130 billion cubic meters of renewable water and 13 billion cubic meters of input from border waters."
Referring to 800 ml of average rainfall and 700 mm of global evaporation, he noted that 70 percent of rainfall in Iran occurs in only 25 percent of the country and only 25 percent rains in irrigation seasons.
Pointing to the need for 113 billion cubic meters of water in the current year (began on March 21), he stated that "of this amount, 102 billion is projected for agricultural use, 7 percent for drinking and 2 percent for industry, and at this point water stress occurs.
In 2001, 5.5 billion cubic meters of underground resources were withdrawn annually, and if we consider this amount as 20 years from that year until now, it means that we have withdrawn an equivalent of one year of water consumption from non-renewable resources, which is alarming."
The use of unconventional water sources can be effective in controlling drought, such as rainwater or river runoff, desalinated water, municipal wastewater that can be reused by treatment, he concluded.
Rasoul Sarraf, the Faculty of Materials at Shahid Modarres University, suggests a different solution and states that "To solve ease water stress, we have no choice but to use nanotechnology and solar power plants.
Pointing to the sun as the main condition for solar power plant, and while pointing to 300 sunny days in the country, he said that at the Paris Convention, Iran was required to reduce emissions by 4 percent definitively and 8 percent conditionally, which will only be achieved by using solar power plants.
Hamidreza Zakizadeh, deputy director of watershed management at Tehran's Department of Natural Resources and Watershed Management, believes that watershed management can at least reduce the effects of drought by managing floods and extracting water for farmers.
Amir Abbas Ahmadi, head of habitats and regional affairs of Tehran Department of Environment, also referring to the severe drought in Tehran, pointed to the need to develop a comprehensive plan for water management and said that it is necessary to cooperate with several responsible bodies and develop a comprehensive plan to control the situation.
He also emphasizes the need to control migration to the capital, construction, and the implementation of the Comprehensive Plan of Tehran city.
While various solutions are proposed by officials and experts to manage water and deal with drought, it is necessary for the related organizations to work together to manage the current situation.
Mohammad Reza Espahbod, an expert in groundwater resources, also suggested that while the country is dealing with severe drought due to improper withdrawal of groundwater and low rainfall, karst water resources can supply the whole water needed by the country, only if managed.
Iran is the fifth country in the world in terms of karst water resources, he stated.
Qanats can also come efficient to contain water scarcity due to relatively low cost, low evaporation rates, and not requiring technical knowledge, moreover, they proved sustainable being used in perpetuity without posing any damages to the environment.
According to the Ministry of Energy, about 36,300 qanats have been identified in Iran, which has been saturated with water for over 2,000 years.
In recent years, 3,800 qanats have been rehabilitated through watershed and aquifer management, and people who had migrated due to water scarcity have returned to their homes.
Water resources shrinking
Renewable water resources have decreased by 30 percent over the last four decades, while Iran's population has increased by about 2.5 times, Qasem Taqizadeh, deputy minister of energy, said in June.
The current water year (started on September 23, 2020) has received the lowest rain in the past 52 years, so climate change and Iran's arid region should become a common belief at all levels, he lamented.
A recent report by Nature Scientific Journal on Iran's water crisis indicates that from 2002 to 2015, over 74 billion cubic meters have been extracted from aquifers, which is unprecedented and its revival takes thousands of years along with urgent action.
Three Iranian scientists studied 30 basins in the country and realized that the rate of aquifer depletion over a 14-year period has been about 74 billion cubic meters, which is recently published in Nature Scientific Journal.
Also, over-harvesting in 77 percent of Iran has led to more land subsidence and soil salinity. Research and statistics show that the average overdraft from the country's aquifers was about 5.2 billion cubic meters per year.
Mohammad Darvish, head of the environment group in the UNESCO Chair on Social Health, has said that the situation of groundwater resources is worrisome.
From our partner Tehran Times
Technology and crime: A never-ending cat-and-mouse game
Is technology a good or bad thing? It depends on who you ask, as it is more about the way technology is used. Afterall, technology can be used by criminals but can also be used to catch criminals, creating a fascinating cat-and-mouse game.
Countless ways technology can be used for evil
The first spear was used to improve hunting and to defend from attacking beasts. However, it was also soon used against other humans; nuclear power is used to produce energy, but it was also used to annihilate whole cities. Looking at today's news, we've learned that cryptocurrencies could be (and are) used as the preferred form of payments of ransomware since they provide an anonymous, reliable, and fast payment method for cybercriminals.
Similarly, secure phones are providing criminal rings with a fast and easy way to coordinate their rogue activities. The list could go on. Ultimately, all technological advancements can be used for good or evil. Indeed, technology is not inherently bad or good, it is its usage that makes the difference. After all, spears served well in preventing the extinction of humankind, nuclear power is used to generate energy, cryptocurrency is a promise to democratize finance, and mobile phones are the device of choice of billions of people daily (you too are probably reading this piece on a mobile).
However, what is new with respect to the past (recent and distant) is that technology is nowadays much more widespread, pervasive, and easier to manipulate than it was some time ago. Indeed, not all of us are experts in nuclear material, or willing and capable of effectively throwing a spear at someone else. But each of us is surrounded by, and uses, technology, with a sizeable part of users also capable of modifying that technology to better serve their purposes (think of computer scientists, programmers, coding kids – technology democratization).
This huge reservoir of people that are capable of using technology in a way that is different from what it was devised for, is not made of just ethical hackers: there can be black hats as well (that is, technology experts supporting evil usages of such technology). In technical terms, the attack vector and the security perimeter have dramatically expanded, leading to a scenario where technology can be easily exploited for rogue purposes by large cohorts of people that can attack some of the many assets that are nowadays vulnerable – the cybersecurity domain provides the best example for the depicted scenario.
Fast-paced innovation and unprecedented threats
What is more, is that technology developments will not stop. On the contrary, we are experiencing an exponentially fast pace in technology innovation, that resolves in less time between technology innovations cycles that, while improving our way of living, also pave the way for novel, unprecedented threats to materialize. For instance, the advent of quantum computers will make the majority of current encryption and digital signature methods useless and what was encrypted and signed in the past, exposed.
The tension between legitimate and illegitimate usages of technology is also heating up. For instance, there are discussions in the US and the EU about the need for the provider of ICT services to grant the decryption keys of future novel secure applications to law enforcement agencies should the need arise –a debatable measure.
However, technology is the very weapon we need to fight crime. Think of the use of Terahertz technology to discover the smuggling of drugs and explosives – the very same technology Qatar has successfully employed. Or the infiltration of mobile phone crime rings by law enforcement operators via high tech, ethical hacking (as it was the case for the EncroChat operation). And even if crime has shown the capability to infiltrate any sector of society, such as sports, where money can be laundered over digital networks and matches can be rigged and coordinated via chats, technology can help spot the anomalies of money transfer, and data science can spot anomalies in matches, and can therefore thwart such a crime – a recent United Nations-sponsored event, participated by the International Centre for Sport Security (ICSS) Qatar and the College of Science and Engineering (CSE) at Hamad Bin Khalifa University (HBKU) discussed the cited topic. In the end, the very same technology that is used by criminals is also used to fight crime itself.
Don't get left behind
In the above-depicted cybersecurity cat-and-mouse game, the loser is the party that does not update its tools, does not plan, and does not evolve.
In particular, cybersecurity can help a country such as Qatar over two strategic dimensions: to better prevent/detect/react to the criminal usage of technology, as well as to advance robustly toward a knowledge-based economy and reinforce the country's presence in the segment of high value-added services and products to fight crime.
In this context, a safe bet is to invest in education, for both governments and private citizens. On the one hand, only an educated workforce would be able to conceptualize/design/implement advanced cybersecurity tools and frameworks, as well as strategically frame the fight against crime. On the other hand, the same well-educated workforce will be able to spur innovation, create start-ups, produce novel high-skill products, and diversify the economy.
In this context, Qatar enjoys a head start, thanks to its huge investment in education over the last 20 years. In particular, at HBKU – part of Qatar Foundation – where we have been educating future generations.
CSE engages and leads in research disciplines of national and global importance. The college's speciality divisions are firmly committed to excellence in graduate teaching and training of highly qualified students with entrepreneurial capacity.
For instance, the MS in Cybersecurity offered by CSE touches on the foundations of cryptocurrencies, while the PhD in Computer Science and Engineering, offering several majors (including cybersecurity), prepares future high-level decision-makers, researchers, and entrepreneurs in the ICT domain – the leaders who will be driving the digitalization of the economy and leading the techno-fight against crime.
Enhancing poverty measurement through big data
Authors: Jasmina Ernst and Ruhimat Soerakoesoemah*
Ending poverty in all its forms is the first of the 17 Sustainable Development Goals (SDGs). While significant progress to reduce poverty had been made at the global and regional levels by 2019, the Covid-19 pandemic has partly reversed this trend. A significant share of the population in South-East Asia still lacks access to basic needs such as health services, proper nutrition and housing, causing many children to suffer from malnutrition and treatable illnesses.
Delivering on the commitments of the 2030 Agenda for Sustainable Development and leaving no one behind requires monitoring of the SDG implementation trends. At the country level, national statistics offices (NSOs) are generally responsible for SDG data collection and reporting, using traditional data sources such as surveys, census and administrative data. However, as the availability of data for almost half of the SDG indicators (105 of 231) in South-East Asia is insufficient, NSOs are exploring alternative sources and methods, such as big data and machine learning, to address the data gaps. Currently, earth observation and mobile phone data receive most attention in the domain of poverty reporting. Both data sources can significantly reduce the cost of reporting, as the data collection is less time and resource intensive than for conventional data.
The NSOs of Thailand and the Philippines, with support from the Asian Development Bank, conducted a feasibility study on the use of earth observation data to predict poverty levels. In the study, an algorithm, convolutional neural nets, was pretrained on an ImageNet database to detect simple low-level features in images such as lines or curves. Following a transfer learning technique, the algorithm was then trained to predict the intensity of night lights from features in corresponding daytime satellite images. Afterwards income-based poverty levels were estimated using the same features that were found to predict night light intensity combined with nationwide survey data, register-based data, and geospatial information. The resulting machine learning models yielded an accuracy of up to 94 per cent in predicting the poverty categories of satellite images. Despite promising study results, scaling up the models and integrating big data and machine learning for poverty statistics and SDG reporting still face many challenges. Thus, NSOs need support to train their staff, gain continuous access to new datasets and expand their digital infrastructure.
Some support is available to NSOs for big data integration. The UN Committee of Experts on Big Data and Data Science for Official Statistics (UN-CEBD) oversees several task teams, including the UN Global Platform which has launched a cloud-service ecosystem to facilitate international collaboration with respect to big data. Two additional task teams focus on Big Data for the SDGs and Earth Observation data, providing technical guidance and trainings to NSOs. At the regional level, the weekly ESCAP Stats Café series provides a knowledge sharing platform for experiences related to the impact of COVID-19 on national statistical systems. The Stats Café includes multiple sessions dedicated to the use of alternative data sources for official statistics and the SDGs. Additionally, ESCAP has published policy briefs on the region's practices in using non-traditional data sources for official statistics.
Mobile phone data can also be used to understand socioeconomic conditions in the absence of traditional statistics and to provide greater granularity and frequency for existing estimates. Call detail records coupled with airtime credit purchases, for instance, could be used to infer economic density, wealth or poverty levels, and to measure food consumption. An example can be found in poverty estimates for Vanuatu based on education, household characteristics and expenditure. These were generated by Pulse Lab Jakarta – a joint innovation facility associated with UN Global Pulse and the government of Indonesia.
Access to mobile phone data, however, remains a challenge. It requires long negotiations with mobile network operators, finding the most suitable data access model, ensuring data privacy and security, training the NSO staff and securing dedicated resources. The UN-CEBD – through the Task Team on Mobile Phone Data and ESCAP – supports NSOs in accessing and using mobile phone data through workshops, guides and the sharing of country experiences. BPS Statistics Indonesia, the Indonesian NSO, is exploring this data source for reporting on four SDG indicators and has been leading the regional efforts in South-East Asia. While several other NSOs in Asia and the Pacific can access mobile phone data or are negotiating access with mobile network operators, none of them have integrated it into poverty reporting.
As the interest and experience in the use of mobile phone data, satellite imagery and other alternative data sources for SDGs is growing among many South-East Asian NSOs, so is the need for training and capacity-building. Continuous knowledge exchange and collaboration is the best long-term strategy for NSOs and government agencies to track and alleviate poverty, and to measure the other 16 SDGs.
*Ruhimat Soerakoesoemah, Head, Sub-Regional Office for South-East Asia