India's Digitalization: Big Data is the New Oil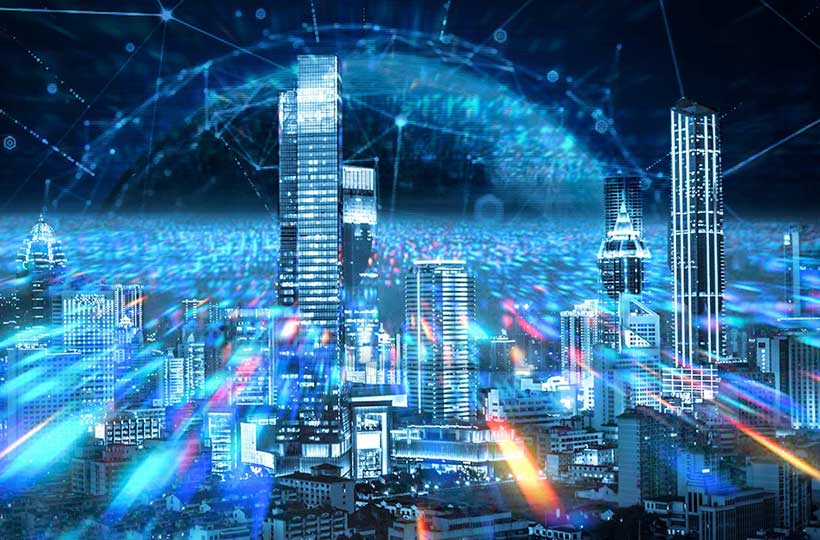 Over the last few years, India has travelled the path of rapid digitalization. Not only has the current crisis failed to stop this process, on the contrary, it has served to accelerate it in many areas and make some trends more evident.
Government efforts, active work of India's business and joint steps undertaken by India's public bodies and private entrepreneurs who are equally cognizant of the digital transformation's significance, difficulties and prospects for India's economy and society as a whole have advanced the process of shaping India's new digital realities.
In 2015, India's Prime Minister Narendra Modi announced the launch of the Digital India campaign spanning a series of key government initiatives such as increasing the people's digital literacy, developing infrastructure and creating an e-government. The most significant achievements include completing and putting into operation the Aadhar digital identification system; a single taxation system covering all Indian states that previously had individual taxation rules; and the Reserve Bank of India, jointly with the association of Indian banks, developing and introducing an instant payment system similar to that created by Russia's Central bank.
Nandan Nilekani, a well-known Indian entrepreneur and public figure, leads the committee on deepening digital payments at the Reserve Bank of India. An engineer by training, together with Narayana Murthy and several other entrepreneurs, Nilekani co-founded Infosys, one of India's most famous and successful companies working in software development and IT consulting. In 2009, Nilekani left Infosys and wrote several books about India's development and the way he sees its future: Imagining India: The Idea of a Renewed Nation (2009); Rebooting India: Realizing a Billion Aspirations (2015). He also headed the Unique Identification Authority of India, the government body that developed Aadhar, a digital biometric identification system, and introduced it throughout the country; Aadhar has already been mentioned; its importance for India is hard to overestimate. Digitalization has already resulted in tectonic shifts within a very short time-span, no more than 5-7 years, in such areas as India's e-payments and financial technologies, e-commerce, telemedicine and entertainment. The spread of digital technologies has great significance and potential in such areas as agriculture, education, increasing energy efficiency, regulating employment and the labour market, transportation, logistics and further development of e-government.
Yet, none of that would have been possible had government initiatives not been backed up by the ambitions and strategic approach of another Indian entrepreneur, Mukesh Ambani, who swiftly provided Indians with cheap Internet and accessible smartphones. As he advanced his digital business initiatives, Ambani called upon Narendra Modi's government to achieve maximum localisation of Indian data in India and spoke about the need to fight a new type of colonialism, the country's informational enslavement by global corporations, so-called data colonisation. He devoted all his resources to developing a new sovereign digital platform; back in 2016-2017, Ambani already said that data are the new oil and smart data are the new fuel of India's economy.
Following the sectoral liberalisation at the turn of the 20th-21st century, India created a telecommunication services market characterised by high competition among players (both Indian and international companies) that came to the promising area via partnerships with national bodies holding the requisite licences. By around 2010, most companies working in India saw that their revenues coming from traditional services might potentially drop, so they planned to transition to selling data. None of the many telecommunication companies on India's market have, however, succeeded in the attempt. The failure stems from several factors, including the policies of the regulator (which decided to change the rules of the game and check the terms and conditions of previously issued licences at a crucial time for the sector) and appearance of a new player with the requisite resources, who was willing to spend them on achieving his large-scale goals. That player was Mukesh Ambani and his company called Jio. The history of Ambani's family business is an integral and characteristic part of India's economy, and the development track of his companies, including Jio, is regularly discussed in business media and is the subject of several business cases in the world's leading schools.
Dhirubhai Ambani, the father of Mukesh Ambani and Anil Ambani, launched his business empire in 1957 with a small Bombay-based company importing synthetic fibers and exporting spices. In 1977, following its successful IPO, Dhirubhai Ambani's Reliance Group became synonymous with business success and guaranteed financial investment for many Indians. The company did not confine itself to the textile business and became a diversified holding that also worked in exploring and developing hydrocarbons, in oil processing, petrochemicals, as well as energy, finances, trade and other areas. In fewer than 30 years, Reliance Group became a fixture of Fortune Global 500 and India's biggest private company, rivalling such famous family holdings as Tata, Birla, Godrej, Mahindra. Dhirubhai Ambani died in 2002, leaving his sons a multibillion fortune. The brothers Anil and Mukesh engaged in a series of high-profile and unrestrained quarrels that resulted in Reliance Group's assets being split in 2006. The telecommunication company Mukesh Ambani formed in 2002 had to be transferred, among others, to Anil, but Mukesh had the powerful oil processing business left under his control. His company was now called Reliance Industries. Its assets included the famous high-tech complex in Jamnagar (Gujarat State) processing up to 1.4 million barrels of oil a day. 2010 marked an important stage in this story, when the brothers agreed on revising the terms and timeframe for the non-compete agreements, and subsequently, Mukesh had a chance to announce openly his intentions to embark on a qualitatively new approach to the telecommunication business.
It took Mukesh Ambani about six years to create a new company named Jio (Hindi for "live"). It was officially launched in September 2016. Back then, its telecommunication rivals realised that their already difficult situation would become far worse following the emergence of a powerful new player, but hardly anyone could imagine the cardinal and radical changes in store for the sector. India's normally very active anti-monopoly agency, as well as other supervisory bodies, were prepared to close their eyes to many controversial points, since Ambani's goals of swiftly spreading accessible Internet coincided with the course for digitalization steered by the government, while his statements that Indians' data must be kept in India were very appealing for India's political leadership. As of today, there are only two big players left in India's telecommunication sector besides Jio, and these two are in a deep financial crisis. India's government had to bail out both these companies by allowing large-scale foreign investment and by permitting all players to raise the prices for their services slightly, which had, over the last few years, fallen to an unprecedented low (between 2013 and 2017, the cost of 1 GB of data in India fell by 95%).
Today, Reliance Jio is part of the Jio Platforms holding company formed in 2019 as part of Reliance Industries. Mukesh Ambani's two elder children hold top managerial positions in the family business. His son Akash, a graduate of Brown University, is in charge of strategy in Reliance Jio, while his daughter Isha, who graduated from Yale University, is on the board of directors in Reliance Jio and Reliance Retail.
The infrastructure and entire digital ecosystem of Reliance Jio was created and put into operation in under 2–3 years. The estimated costs of creating Reliance Jio vary between USD 20 and 45 bn., which is approximately the amount of Reliance Industries' debt increase over the period of creating Jio. At the time of the company's IPO in 2016, two-thirds of India's population of over 1.3 bn. had no Internet access. The company set the goals of deploying an efficient 4G network throughout India, including its remotest areas, while securing a large tech margin for future improvements, and of providing its clients with cheap smartphones and access to various contents and services through its own apps. In the first few months of its operations, while the equipment and all systems were being checked, cheap mobile devices under Jio's own brand were literally handed out to customers free of charge. Later, minimal tariffs were introduced that immediately made India the leader in mobile operator accessibility for both voice services (phone calls were essentially free) and high-speed data transfer. Once sales took off, the company endeavoured to achieve 100 million new clients in the first 100 days, and did not slack off later: in the first two years, Jio had 250 million subscribers, and today it has 388 million. The company plans to reach 500 million users by 2021.
Jio has a large number of apps and services that have quickly become fixtures in the lives of Indians. They include JioTV, JioCinema, JioSaavn (a music service), JioMoney, JioCloud, JioFiber (broadband Internet access service). Jio rather efficiently provided digital functions to the conglomerate's commercial line: Reliance Retail, which is also the leader in its segment in India. JioMeet, a video call service, is the latest addition to this extensive range of services. Reliance Jio's contribution to increasing India's per capita GDP is estimated at 5.65% in 2018.
Internet access is, indeed, changing India's image and lifestyle before our very eyes. Largely owing to the decisive actions of the Indian businessman Mukesh Ambani, India has, in just a few years, made a qualitative leap in many digitalization-related areas while avoiding many intermediary stages that other countries spent years on. Only Indonesia outstrips India in its digitalization pace. In 2018, only China exceeded India's number of digital consumers (560 million users). A survey McKinsey conducted in 2019 showed that the pace of data consumption per user in India grew twice as fast as in the US and China, increasing by 152% annually. Various estimates put an Indian user's average data consumption at up to 9.8 GB of mobile Internet a month (this indicator is 5.5 GB in China, 8–8.5 GB in South Korea, and the 2019 figure in Russia is about the same). The number of Internet users in India was expected to grow by about 40% by 2023, to 750–800 million people, and the number of smartphones is expected to double, reaching 650–700 million (as of 2018, India had 1.2 bn. mobile subscribers). We can be sufficiently confident that new conditions arising from the pandemic will speed up these trends significantly.
The development prospects of India's digital economy and primarily its consumer segment stimulated an explosive growth of entrepreneurship that also relies on the traditionally strong stratum of Indian IT specialists. In 2017, Indian developers participated in creating over 100 000 apps for the App Store alone, while the total number of such apps is far higher, given that Indian specialists mostly create apps for Android. In the entrepreneurs' major league, 30 Indian digital high tech companies are unicorns (their capitalisation is over USD 1 bn., and they are still owned by their founders). In 2017, there were ten such companies. The crucial thing is that would-be unicorns in India are also quite numerous: in 2019, there were over 50 potential future champions.
There have always been many difficulties in working on the Indian market. Suffice it to say that, today, the majority of new Internet users in India do not speak English and need interfaces and content in regional languages. The country has 22 such principal languages. WhatsApp, for instance, supports 11 of them. Still, international investors bank on Indian tech companies, which is greatly helped by government bodies constantly working to stimulate the sector's investment appeal. Companies working in e-commerce, digital payment services, and tourism have long been the leaders in attracting investment among India's tech startups. A telling recent example of the international capital race for digital India was the USA's Walmart acquiring Flipkart, one of India's many digital e-commerce platforms, in May 2018. Walmart had long tried to gain access to India's offline market, all to no avail, and it finally came to India by buying 77% of Flipkart for USD 16 bn.
Several investment funds of Russian origin are among those making big investments in India. They continue actively selecting new projects for investment and for strategy adjustment, as do other investors.
Companies that appear not to have any tangible assets, not to make any money, and to accrue debt abound not only in developed countries but now in India as well and still continue to increase their investment potential, thus greatly befuddling traditionally-minded financiers. Yet, analysts increasingly have to admit that high-tech digital companies have unique sets of their clients' big data, which allows these companies to increase their market share and make correct managerial decisions while constantly improving the functions or services they provide.
Big data is becoming more and more important for governments as well. The quality of analytical materials, development of AI technologies and efficiency of modelling processes depend directly on data volume used as learning material; it can be used, among other things, to manage processes and resources in smart homes and cities efficiently. This is the purpose of Smart Cities, one of India's government programmes. By late 2020, Jio planned to present commercial solutions for the Internet of Things. The company's technical capabilities make this possible. While the Indian government is only preparing to make the decision on deploying 5G, Mukesh Ambani says that he has already built a new infrastructure capable of working with 6G and he is now striving to make India one of the principal beneficiaries of the 4th industrial revolution. Jio has no rivals in India in its capacity for collecting up-to-date data of Indian consumers and it plans to improve its technologies for their most prompt and precise processing and further use, while simultaneously developing cloud computing, smart devices, blockchain, augmented reality and more.
The current crisis arising from the pandemic is both shaping new consumer habits and bolstering demand for qualitative changes in approaches to the future economic development of many countries. This is also important for Russia, where, despite all the efforts to diversify its economy, there still remains the threat linked to dependency on commodity exports and the high energy intensity of other Russian exports. And it is also important for India, where 80% of its economy depends on imports of coal, oil and gas.
It was previously announced that 20% in Reliance Industries' petrochemical business would be sold to Saudi Aramco, Saudi Arabia's oil giant, for USD 15 bn. With oil prices falling to record lows, however, in March the deal fell through.
Instead of the Saudi Aramco deal, Jio Platforms finalised three different sales: 9.99% was sold to Facebook for USD 5.7 bn., 2.32% of Jio Platforms is now owned by the Vista Equity Partners investment fund (the stock is worth USD 1.5 bn.), and an additional 1.15% of the company's stock was purchased by investors at Silver Lake Partners for USD 747 m. Mukesh Ambani still holds 86.54% of the company. Other deals with other investors are likely to follow, which will allow the Indian businessman finally to pay off Reliance Industries' debt (about USD 8 bn.) by March 2021, without losing control of Jio Platforms, just as he planned.
In their official statements concerning the deals, all the participants, including Mukesh Ambani and Mark Zuckerberg, emphasize their confidence in the promising Indian market and in Jio Platforms' potential. In full accord with the expectations of the Indian government and regular Indian citizens, they say that the new collaboration does not entail data exchange between partner companies. Jio, Facebook, Vista and Silver Lake also say they intend to use their technologies for the benefit of India's small and medium-sized businesses by connecting such entrepreneurs more actively to e-commerce platforms. They are talking street trade and the so-called kiranas, typical Indian "neighbourhood" grocery stores; they will be able to find a more efficient digital way to meet their customers' demand. Facebook-owned WhatsApp, which is very popular in India, is expected to play an important role in this process. If talks with the regulator concerning granting WhatsApp payment-making functions are successful, then, by pooling efforts with JioMart, the company will be able to expand both sellers and buyers' capabilities significantly and compete with India's most widespread fintech service PayTM, whose investors include Alibaba Group (the Chinese company owns 40% in PayTM).
India, with its 300 million users, is Facebook's biggest market. WhatsApp has over 400 million users in India. As for the two other investors in JioPlatforms, Vista Equity Partners is noted for its major presence in India's tech sector: its Indian companies have over 13,000 employees, while its co-founder Brian Sheth is a native of Gujarat, like Mukesh Ambani and Narendra Modi. Like Vista, Silver Lake is based in Silicon Valley and has already invested over USD 40 bn. in tech companies such as Airbnb, Alibaba, Ant Financial owned by Alphabet Verily and Waymo, and also Dell Technologies and Twitter.
Observers with a lively imagination have long since noticed that the company's name, Jio, is a mirror image of the word "oil." It is not known for certain whether this is by its founder's design, but the events of the last few months and transactions around Jio Platforms confirm that, instead of demand for oil, the world is demonstrating a growing demand for innovations. Consequently, compared to other countries, India has every chance of becoming part of the process and a big-time winner. Russia's business cooperation with India needs, like never before, to have its current realities supplemented in new formats, be it financial technologies, information security, artificial intelligence, sustainable energy infrastructure, advanced materials or other innovative areas.
From our partner RIAC
To Protect Democracies, Digital Resiliency Efforts Are Needed Now
Across the globe, more than three billion people have no internet access. But with the increased availability of smart phones and other projects such as SpaceX's Starlink satellite internet system, that soon will change. To be sure, this unprecedented level of connectivity has the power to be a boon for democratic advancement and economic development. However, without pre-emptive action, it will likely result in the ills we've seen with rapid connectivity elsewhere that threaten democratic norms, institutions, and governance. Authoritarians have an answer to these problems: more control. Democracies need an answer too: building pre-emptive digital resilience and preparedness.
Democracies have been consistently caught off guard by rapid digitization. The disruption of information ecosystems has amplified political and economic inequity, leading to various information disorders such as disinformation, declining trust in journalism, increasing social toxicity and dissatisfaction with government, etc. In Myanmar, for example, internet connectivity empowered individuals, but rampant hate speech also facilitated the military's campaign against the Rohingya. In the Philippines and Brazil, authoritarian populists have used social media to exploit their publics, foment hate, and win elections.
In attempting to manage the consequences of rapid digitization, governments are increasingly eliciting from the authoritarian playbook – implementing haphazard social media and cyber laws, surveillance, and censorship to the detriment of political freedoms. Freedom House's Freedom on the Net 2020 report outlined a "dismal year for internet freedom" and showed countries like Brazil, Nigeria, Turkey, and Kyrgyzstan following China's model of blocking internet services and conducting pervasive monitoring on their people's virtual activities.
Democracies have not provided clear answers to rapid digitization, despite the fact that successes in countries like Finland and Taiwan demonstrate that the internet can – if combined with a thoughtful, pre-emptive, whole of society approach – actively strengthen social cohesion and democratic governance. The introduction of digital infrastructure must be accompanied by digital literacy campaigns. Governments need to be trained in cybersecurity, online communication, and on key policy issues such as open data and privacy. Civil society, especially those working with local communities and marginalized populations, need to be involved early in national digital coordination plans in order to reach more people and to ensure digital inclusion is a core consideration of these plans. These plans should include mobilization of digital safety campaigns, education initiatives, and digital skills trainings.
To be sure, taking a pro-active, coordinated approach will require resources and time. Embracing the transparency that comes with digitization and the sheer amount of data available might also seem daunting at the beginning. However, countries and communities soon to come online are in advantageous positions to learn from other countries' mistakes and better understand the opportunities, risks, and threats that digitization brings. There is no reason for them to experience the same negative effects of rapid digitization that we've been observing for years. It is better to invest upfront than be left dealing with the democratic backsliding gripping Myanmar, the Philippines, Ethiopia, and many other countries today.
Internet of Behavior (IoB) and its Influence on Human Behavioral Psychology
Internet of behavior is a connection between technology and human psychology which gives it the power to generate patterns and influence human behavior.
It is still in initial phase, but was able to grab a lot of attention from technology experts with its mention in "Gartner's Top Strategic Technology Trends for 2021". Gartner predicted that "By the end of 2025, over half of the world's population will be subject to at least one IoB program, whether it be commercial or governmental"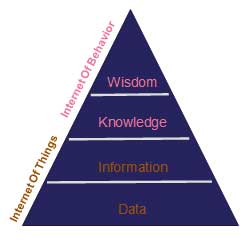 Source: BMC blog on "What Is the Internet of Behaviors? IoB Explained"
Gartner acknowledges IoB as, behavioral science which can be considered under four key aspects: augmentations, decisions, emotions and companionship
From a human psychology perspective, IoB not only understands the data properly but also applies its understanding to innovate, create and promote new products/services
Currently most of the companies understand buying behavior from the information provided by consumers via interaction between them and application linked to the company. Information collected from interaction via smart devices such as smart phones and its interconnection with other smart devices such as cameras and voice assistance has the power to understand consumer's likes/dislikes, spending, and so on.
It is aiding organizations to optimize their data from sources such as social media, geolocation, facial recognition, and government agencies citizen data. This data is eventually added and utilized to influence consumer buying behavior.
IoB is using data processing to another level, by connecting collected data from human behavior to analytics and behavioral science. This behavioral data will play a fundamental role in planning and developing strategies for organizations particularly in sales and marketing.
It has the ability to analyse data collected from consumers (such as consumers food choices, how they shop, their preferred travel destination, people with whom and how they interact) and use it to advertise products more effectively and improvise a product's or service's overall user experience, thus fulfilling their ultimate goal of selling product. With such capabilities, it aims to generate a substantial enhancement in the development of the sales industry.
For Instance, a health app that can track sleeping patterns, heart rate or blood sugar levels, can alert users before adverse health situations and suggest them with behavior changes for the positive result. Such information could prove significantly important to companies by providing them with deeper insight into how they should be channelizing their marketing efforts.
As per Gartner, "The same wearables that health insurance companies use to track physical activities to reduce premiums could also be used to monitor grocery purchases; too many unhealthy items could increase premiums."
GBKSOFT, a software company has helped golfers to improve their playing skills by correcting their existing ball striking technique and learning new techniques with its app and wearable device. The golfers can connect their handheld device and connect it with their mobile phone, every time the golfer hits the ball the app records and analyses its impact. Thus golfer can not only improvise by analyzing their mistake but also track for any trajectory or stroke force.
Tech giants such as Facebook, Google, and Amazon are continuously tracking and working on algorithms to configure and anticipate consumer desires and behaviors
Covid has brought a wider acceptance of IoB for human behavioral surveillance. IoB can prove to be an extremely effective method to avoid spread of virus. For instance, computer vision or facial recognition can be used to determine if employees are complying with mask protocols or not. While, electronic devices such as RFID tags and sensors on employee or in the environment can be used to check if they are washing or sanitizing their hands regularly or not. Speakers can be used to warn people violating such protocols.
Test and Trace app on smart devices can be used by government agencies to monitor and curtail people's location and activities to ensure their chances of contacting virus, while effectively enhancing overall public welfare.
While IoB has a great potential to improve our lives it has some negative aspects as well, cyber security being the prime concern. It can give access to cyber criminals with not just behavioral data such as consumer buying patterns or their likes/dislikes but also give access to their banking code, by which they can create advance scams, and take phishing to another level.
Moreover, data generated from social media platform such as Facebook and Instagram is changing the dynamics of value chain, and companies are using this opportunity to modify human behaviors. This goes well with the saying "If you are not paying for it, you are no longer the customer, you are the product being sold"
Some people might find surveillance of behavior as an Invasion of their privacy. "China's Social Credit System" a Chinese government based surveillance programme is one such example, which includes all characteristics of judging citizens' behaviour and trustworthiness. With this system the government is supporting good human behaviour and discouraging bad behavior. This is not going well with people who value their civil rights.
Moreover, laws regarding IoT vary widely, and considering IoB has much more sensitive data, both government and private organizations need to establish robust privacy laws to bring legal consistency.
As per Gartner, "Much of the scope and execution of an IoB will depend on local privacy laws, which may affect how data can be used and in what way".
Regardless of the apprehensions expressed above, IoB has the ability to make our lives effortless, be it improving business, encouraging us to live a healthy life or ensure our safety during pandemic situations. Any government of private organization who implement IoB needs to make sure of strong cyber security and data protection laws.
160 million degrees Celsius reached in China: The artificial Sun
Another important step has been taken by Chinese researchers in developing the ultimate energy source for nuclear fusion.
On May 28, the Experimental Advanced Superconducting Tokamak (EAST), known as the "artificial sun", operating at the Institute of Materials Science in Hefei (Chinese Academy of Sciences), achieved the new limit of the planet reaching the highest temperature ever recorded.
It reached one hundred and twenty million degrees Celsius, for one minute and 51 seconds. EAST also managed to maintain a temperature of 160 million degrees Celsius for 20 seconds. This is a higher peak than that of the sun's core, which can reach a limit of 15 million degrees Celsius.
A tokamak (Russian: toroidal'naja kamera s magnitnymi katushkami: Russian acronym for "toroidal chamber with magnetic coils") is a device which uses a powerful magnetic field to confine plasma in the shape of a torus. Torus is a ring-shaped device in which a hot, rarefied gas (usually hydrogen, in the plasma state) is kept cohesive and away from inner walls by a magnetic field created by electromagnets outside the chamber. It was originally conceptualized and invented in the 1950s by Soviet professor Sadyk Azimovič Azimov (1914-88) and others at the Kurčatov Institute in Moscow.
China's experimental nuclear fusion device was created in 1998 and was called HT-7U at the time. With a view to making it easier to pronounce and remember, as well as having a precise scientific meaning for national and foreign experts, HT-7U was officially renamed EAST in October 2003.
In 2006, the EAST project was completed in a definitive and higher quality manner. In September-October 2006 and in January-February 2007, the EAST device performed two discharge debugs and successfully achieved stable, repetitive and controllable high-temperature plasmas with various magnetic configurations.
EAST has a nuclear fusion reaction mechanism similar to that of the sun. Its operating principle is to add a small amount of the hydrogen isotope deuterium or tritium to the device's vacuum chamber and generate plasma through a transformer-like principle, then increase its density and temperature to cause a fusion reaction – a process that generates enormous energy.
Over the ten years since its construction, EAST has continually made progress in the search for controllable nuclear fusion.
In 2009, the first round of EAST tests was successful, thus putting China at the forefront of nuclear fusion research. In February 2016, EAST's physics tests made another major breakthrough, achieving the longest temperature duration reaching 50 million degrees. In 2018, EAST reached a number of important milestones including 100 million degrees.
This means that mankind has made another major advance in its efforts to turn nuclear fusion into new, clean and inexhaustible energy.
Energy is the fundamental driving force behind the functioning of every aspect of life. The energy used today has many shortcomings and cannot fully meet human needs, while nuclear fusion energy is considered the ideal energy par excellence.
According to calculations, the deuterium contained in one litre of seawater can produce the equivalent of the energy of 300 litres of petrol, released after the nuclear fusion reaction, besides the fact that the product is not harmful. Although it is not a "perpetual motion machine", nuclear fusion can provide energy for a long time. Not only can Marvel's hero Iron Man rely on the small reactor in his chest, but also raw materials can be obtained from seawater at an extremely low cost.
The first condition for nuclear fusion is to keep fuel in the fourth state of matter, after solid, liquid and gas – i.e. the plasma state.
When the plasma temperature reaches tens of millions of degrees Celsius or even hundreds of millions of degrees, the atomic nucleus can overcome the repulsive force to carry out the polymerisation reaction. Coupled with sufficient density and a sufficiently long thermal energy confinement time, the nuclear fusion reaction is able to continue steadily.
Nevertheless, it is particularly difficult to achieve both the temperature of hundreds of millions of degrees Celsius and the long-term confinement control of plasma stability.
While recognising that nuclear fusion is the ultimate goal for solving the problem of mankind's future energy, there is both cooperation and competition in international research.
A sign of cooperation is that on July 28, 2020, a ceremony was held in France to launch the major project to install the International Thermonuclear Experimental Reactor (ITER). The ITER project is jointly implemented by China, the Republic of Korea (South Korea), Japan, India, Russia, the European Union and the United States.
On December 28, 2020, Seoul's Korea Superconducting Tokamak Advanced Research (KSTAR) set a new world limit at the time and its ionomer maintained a temperature of over 100 million degrees for 20 seconds.
In early 2018, the Plasma Science and Fusion Center at the Massachusetts Institute of Technology had begun designing and building a Soonest/Smallest Private-Funded Affordable Robust Compact fusion reactor more advanced than ITER, with a volume tens of times smaller and significantly reduced in cost. But it remains to be seen whether this goal can be achieved.
Chinese researchers have now achieved significant progress in this field and taken another important step towards obtaining energy from nuclear fusion.
In the future, if the production capacity and energy supply of the "artificial sun" is achieved, it will be another technological revolution that can promote social progress even more than the industrial revolution which, in fact, meant the beginning of pollution for the planet and exploitation by capital.
Although there is still a long way to go before the construction of the naval port on Jupiter described by the Chinese writer, Liu Cixin, in his novel The Three-Body Problem (San Ti), mankind is indeed advancing on the road to controllable nuclear fusion.
Nuclear fusion energy has exceptional advantages in producing rich resources, as well as no carbon emissions, so it is clean and safe. It is one of the ideal energy sources for mankind in the future, and can contribute significantly to achieve the goal of eliminating said carbon.
The two greatest difficulties in generating energy from nuclear fusion lie in regularly reaching hundreds of millions of degrees, and in stable ignition and control of long-term confinement.
For the time being, multiple extreme conditions are highly integrated and organically combined at the same time, but this is very difficult and challenging.
In hitting the record, it is the first time that the EAST device has adopted key technologies such as the first water-cooled all-metal active wall, as well as the high-performance tungsten deflector and high-power wave heating states.
At present, there are over 200 core technologies and nearly 2,000 patents on EAST, bringing together cutting-edge technologies such as 'ultra-high temperature', 'ultra-low temperature', 'ultra-high vacuum', 'ultra-strong magnetic field' and 'ultra-high current'.
The total power is 34 megawatts, which is equivalent to about 68,000 domestic microwave ovens heating up together. For 100 million degrees Celsius and -269 °C to coexist, it is necessary to use "ultra-high vacuum" with an intensity of about one hundredth of a billionth of the surface atmospheric pressure suitable for insulation. With a view to supporting this complex extreme system, almost a million parts and components work together on EAST.
The new EAST record further demonstrates the feasibility of nuclear fusion energy and also lays the physical and engineering foundations for marketing.
Energy on earth, stored in the form of fossil fuels, wind, water or animals and plants, originally comes from the sun. For example, fossil fuels evolved from animals and plants millions of years ago, and their energy ultimately comes from solar energy stored by the photosynthesis of plants at the base of the food chain. Therefore, regardless of the type of energy used by humans, they ultimately use the sun energy that comes from nuclear fusion.
If mankind could master the method for releasing the nuclear fusion energy in an orderly manner, it would be equivalent to controlling the sun energy source. Therefore, this is the reason why the controllable nuclear fusion reactor is called the "artificial sun".