The social enterprise at work: Paradox as a path forward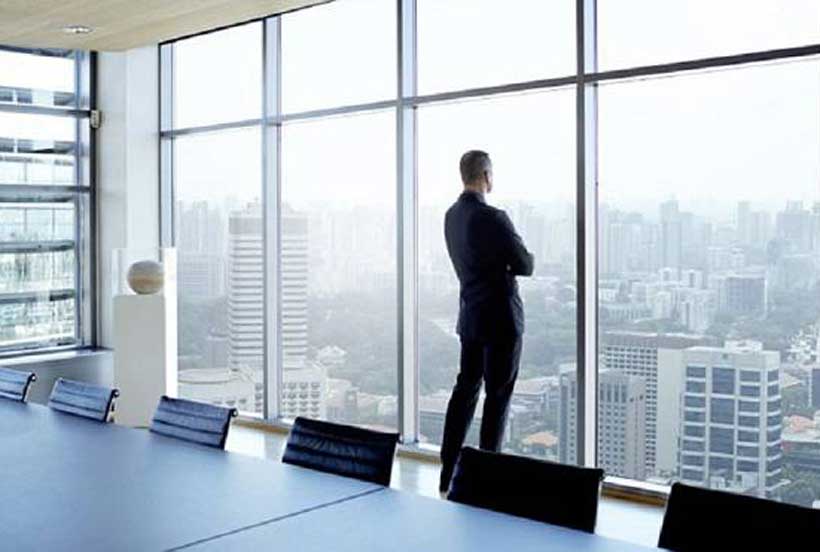 Deloitte Study: When Resilience Can Determine Organizational Survival, Only 16% of Business Leaders Expect to Significantly Increase Investment in the Continual Reinvention of the Workforce Over the Next Three Years
With COVID-19 creating urgency around workforce reinvention, it's clear that while organizations have doubled down on investments in technology over the past decade, many have significantly underinvested in how humans could adapt to and embrace new ways of working.
Only 17% of respondents are making significant investments in reskilling to support their AI strategy with only 12% using AI primarily to replace workers;
At a time when workforce shifts are happening at warp speed, only 1 in 10 respondents are producing workforce insights in real time;
Just 27% of respondents have clear policies and practices to manage the ethical challenges resulting from the future of work despite 85% of respondents saying the future of work raises ethical challenges;
Three-quarters of leaders are expecting to source new skills and capabilities through reskilling, but only 45% are rewarding workers for the development of new skills; and
Only 45% of respondents are prepared or very prepared to take advantage of the alternative workforce to access key capabilities despite gig workers being likely to comprise 43% of the U.S. workforce this year according to the Bureau of Labor Statistics.
The need for a human focus has catapulted well-being and belonging into top concerns for organizations as the No. 1 and 2 trends, respectively, this year.
Twenty-six percent of respondents are not confident in HR's ability to step-up and lead effectively, providing HR with the opportunity to demonstrate their strength to help organizations navigate the new normal created by the COVID-19 crisis.
Why it matters to business leaders
With the onset of COVID-19, organizations have had to take immediate actions in reaction to the pandemic, such as the shift to remote and virtual work, the implementation of new ways of working and redirecting the workforce on critical activities. Now organizations should be thinking about how to sustain these actions by embedding them into their organizational culture and DNA.
In its 10th annual 2020 Global Human Capital Trends report, "The social enterprise at work: Paradox as a path forward," Deloitte examines ways to create that level of sustainability by finding the intersection between humans and technology and defining the core attributes that need to be embedded in the organization to create and sustain that integration. Having surveyed approximately 55,000 business leaders over 10 years, this is the largest longitudinal study of its kind.
Social enterprise at work and bringing purpose to the forefront
In just a few short years, the concept of the social enterprise has evolved from an intriguing new concept into a concrete business reality. This year's report focuses on how the social enterprise can find the integration between technology and humanity at a time when humanity is in the spotlight as a result of the COVID-19 pandemic. This integration will enable lasting value and provide workers with an increased sense of belonging and well-being. In fact, almost half of this year's respondents categorized their organization's purpose as broadening extensively to include all stakeholders, including the communities they serve and society at large.
Based on our research, the three characteristics that need to be embedded into a social enterprise's DNA to help them prepare for the future are: purpose (deepening the mission and values connection amongst teams, individuals and the work itself), potential (tapping into workers' capability to contribute in new ways) and perspective (making bold decisions at a time of persistent change). Each requires significant shifts in workforce strategies and programs, but offers a clear path that organizations can follow to enable them to recover and thrive.
Worker well-being as an organizational responsibility through belonging
Although historically organizations were only responsible for workers' safety, today nearly all respondents—96%—say that well-being is an organizational responsibility. Though 80% of respondents identified well-being as an important or very important priority for their organization's success, 61% are not measuring the impact of well-being on organizational performance.
Well-being extends beyond physical health to employees feeling a sense of purpose and belonging. When asked how creating a sense of belonging supports organizational performance, 63% answered that it does so by enhancing alignment between individual and organizational objectives. Twenty-eight percent of respondents said that feeling aligned to the organization's purpose, mission and values, and being valued for their individual contributions, are the most impactful ways to help ensure a sense of belonging.

Finding potential through the convergence of humans and technology
With the rapid integration of artificial intelligence (AI), workers are facing new realities of how they can work together with technology to bring out the best in one another. This year's report found that only 12% of respondents said their organizations are primarily using AI to replace workers, while 60% said their organization was using AI to assist, rather than to replace, workers. Furthermore, 66% of respondents believed that the number of jobs would either stay the same or increase as a result of AI's use in the next three years.

Building off last year's chapter on "superjobs," the concept of "superteams" combines people and machines, leveraging their complementary capabilities to help solve problems, gain insights, and create value—addressing a renewed sense of potential and creating new possibilities for the future.

Beyond reskilling and investing in resilience
With the "half-life" of technical skills decreasing, the use of forward-looking workforce metrics is critical for boards and investors to gain insights into the reskilling of workers. Yet organizations are least likely to collect workforce metrics in several critical areas, including the "status of reskilling," with only 14% of respondents collecting analytics in this area. Organizations recognize that reskilling is important, with 53% of respondents saying between half and all of their workforce will need to change their skills and capabilities in the next three years. Yet, only 16% of business leaders expect to make a significant investment increase in the continual reinvention of the workforce over the next three years. With technical skills becoming outdated so quickly, organizations should be investing in longer lasting capabilities like creativity, collaboration, critical thinking and emotional intelligence that can keep their workforce relevant.
Although organizations are trying a variety of strategies to future proof their workforce, 68% of respondents report their organizations are currently making only moderate investments in reskilling or no investment at all. Thirty-two percent of respondents identified lack of investment as the greatest barrier to workforce development in their organization, with only 17% of respondents expressing confidence "to a great extent" that their organizations can anticipate the skills their organizations will need in three years.
Leaders must initiate and lead the dialogue around tech-related ethical concerns and the alternative workforce
A wide majority (85%) of respondents believe there are ethical concerns related to the future of work, including the maintenance of privacy, control of workers' data, and the treatment of alternative workers. Twenty-seven percent of respondents say their organizations have clear policies and leaders in place to manage ethics in the context of the future of work, though 73% of respondents are either not addressing it, starting to develop their approach, or dealing with it on an ad hoc basis.
Organizations may be failing to recognize the importance of alternative workers, even as this workforce segment rapidly grows. For example, just 21% of organizations say their well-being strategy includes alternative workers. Looking ahead at the next decade, 80% of respondents rated "the radical shift in work, careers, and jobs due to AI and new employment models," as important or very important. However, only 45% said they are prepared or very prepared for this shift—the lowest preparedness score for any of the issues surveyed as emerging challenges in the next 10 years. The ability to effectively tap into the alternative workforce can help organizations access scarce capabilities in rapidly changing work and job markets.
Closing the generational gaps through purpose
Age and career progression can no longer be seen on a linear path in the age of the "perennial." With five distinct generations in the workplace, jobs have become more dynamic and complex than ever before. Leaders are taking notice: more than half of this year's survey respondents (52%) report they consider generational differences to some or to a great extent when designing and delivering workforce programs. However, only 6% of respondents strongly agree their leaders are equipped to lead a multi-generational workforce effectively.
This year's report revealed that respondents believe some generational gaps will become less pronounced in the next three years (views on work/life flexibility, expectations of loyalty/job security, and expectations of advancement), while others will become more pronounced (degree of technology-savvy, agility to shift roles, expectations of social impact).
Asian Ports Dominate Global Container Port Performance Index
Asian container ports are the most efficient in the world, dominating the Top 50 spots according to the new global Container Port Performance Index (CPPI) launched by the World Bank and IHS Markit. The report scored ports against different metrics, making the efficiency ranking comparable around the globe by assessing and standardizing for different ship sizes and container moves per call. The CPPI is intended to identify gaps and opportunities for improvement that will benefit stakeholders from shipping lines to national governments to consumers.
More than four-fifths of global merchandise trade by volume are carried by sea, and approximately 35 percent of total volumes and over 60 percent of commercial value is shipped in containers.
"The development of high-quality and efficient container port infrastructure is a key contributor to successful, export-led growth strategies both in developing and developed countries", said Martin Humphreys, Lead Transport Economist and Global Lead for Transport Connectivity and Regional Integration in the World Bank. "Efficient ports also ensure business continuity and improve the resilience of the maritime gateways as crucial nodes in the global logistical system."
"Inefficient port operations have a very direct impact on supplies across the country and their populations. During the COVID-19 pandemic we saw port delays causing shortages of essential goods and higher prices. Over the longer term such bottlenecks can mean slower economic growth, higher costs for importers and exporters and even resulting in less employment," added Turloch Mooney, Associate Director, Maritime and Trade at IHS Markit.

Regional disparities
East Asian ports dominate the CPPI, led by Yokohama in Japan ahead of King Abdullah Port in Saudi Arabia and Qingdao in China.Algeciras in Spain is the highest ranked European port, in 10th place. Colombo in Sri Lanka is the top-ranked port in South Asia at 17th place and Mexico's Lazaro Cardenas leads the Americas at 25th. Canada's Halifax is the only other North American port in the Top 50. Djibouti, in 61st place, is the top-ranked African port.
Key port performance metrics such as minutes per container move show large discrepancies in global port efficiency, with top performers such as Yokohama taking just 1.1 minutes on average to load or unload a container in a standard port call while the average for equivalent workloads in African ports is more than three times that at 3.6 minutes.
The Container Port Performance Index is based on total port hours per ship call, defined as the elapsed time between when a ship reaches a port to its departure from the berth having completed its cargo exchange. Greater or lesser workloads are accounted for by examining the underlying data within ten different call size ranges. Five distinct ship size groups are accounted for in the methodology given the potential for greater fuel and emissions savings on larger vessels.
Labour market disruption & COVID-19 support measures contribute to widespread falls in taxes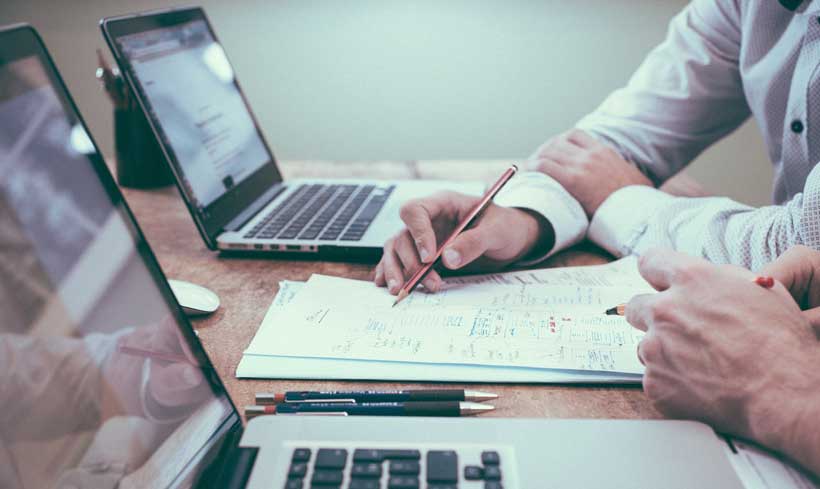 The COVID-19 crisis has resulted in the largest decrease in taxes on wages since the global financial crisis of 2008-09, according to a new OECD report.
Taxing Wages 2021 shows that declining household incomes coupled with tax reforms linked to the pandemic are driving widespread declines in effective taxes on wages across the OECD.
The report highlights record falls across the OECD during 2020 in the tax wedge – the total taxes on labour paid by both employees and employers, minus family benefits, as a percentage of the labour cost to the employer.
The tax wedge for a single worker at the average wage was 34.6% in 2020, a decrease of 0.39 percentage points from the previous year. This is a significant fall, but is smaller than the decreases seen in the global financial crisis – 0.48 percentage point in 2008, and 0.52 percentage points in 2009. The tax wedge increased in 7 of the 37 OECD countries over the 2019-20 period and fell in 29, mainly due to lower income taxes.
The drop in the tax wedge was even more significant for households with children, bringing tax rates on these family types to new lows. The average tax wedge for a one-earner couple at the average wage with children in 2020 was 24.4%, a decrease of 1.1 percentage points versus 2019. This is the largest fall and lowest level seen for this household type since the OECD started producing Taxing Wages in 2000.
Between 2019 and 2020, the tax wedge for this household type decreased in 31 countries, and rose in only 6. It decreased by more than 1 percentage point in 16 countries. The largest decreases were in Lithuania, the United States, Poland, Italy, Canada and Korea. The only increase over 1 percentage point was in New Zealand.
The gap between the OECD average tax wedge for the single average worker (34.6%) and the one-earner couple with children (24.4%) has widened by 0.7 percentage points since 2019, reflecting policy changes that provided additional support to families with children during the COVID-19 crisis.
The falls in country tax wedges for the single worker, the one-earner couple with two children, and the single parent resulted predominantly from changes in tax policy settings, although falling average wages also contributed in some countries. By contrast, increases in the tax wedge were almost all driven by rising average wages, offset only slightly by policy changes.
Of the ten countries where specific COVID-19 measures affected the indicators, support was primarily delivered through enhanced or one-off cash benefits, with a focus on supporting families with children.
The report shows that labour taxation continues to vary considerably across the OECD, with the tax wedge on the average single worker ranging from zero in Colombia to 51.5% in Belgium.
Global electric car sales set for further strong growth after 40% rise in 2020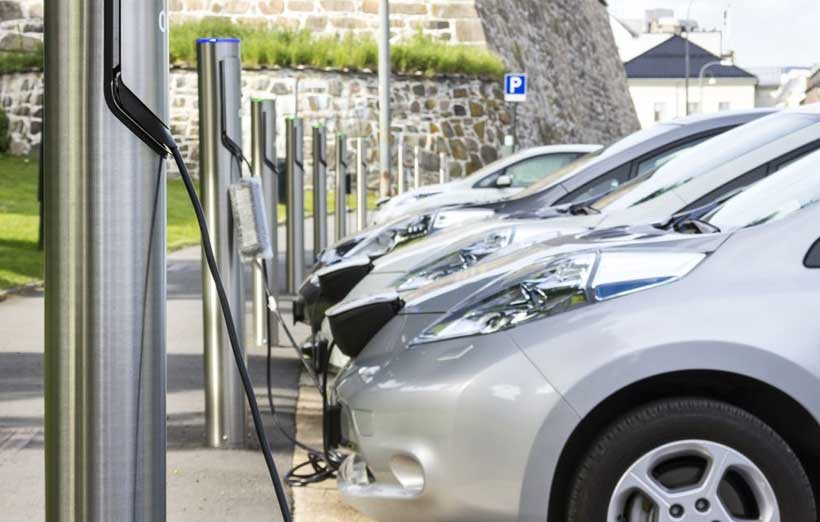 The global auto industry suffered a punishing year in 2020 because of the major shock of Covid-19, but the electric car market bucked the wider trend with growth of over 40% and is on track for a decade of strong expansion, according to a new report published today by the International Energy Agency.
The IEA's Global Electric Vehicle Outlook 2021 finds that despite the pandemic setting off a cascade of economic recessions, a record 3 million new electric cars were registered in 2020, a 41% increase from the previous year. By comparison, the global automobile market contracted 16% in 2020. Electric cars' strong momentum has continued into this year, with sales in the first quarter of 2021 reaching nearly two and half times their level in the same period a year earlier.
Last year's increase brought the number of electric cars on the world's roads to more than 10 million, with another roughly 1 million electric vans, heavy trucks and buses. For the first time last year, Europe overtook China as the centre of the global electric car market. Electric car registrations in Europe more than doubled to 1.4 million, while in China they increased 9% to 1.2 million.
"While they can't do the job alone, electric vehicles have an indispensable role to play in reaching net-zero emissions worldwide," said Fatih Birol, Executive Director of the IEA. "Current sales trends are very encouraging, but our shared climate and energy goals call for even faster market uptake. Governments should now be doing the essential groundwork to accelerate the adoption of electric vehicles by using economic recovery packages to invest in battery manufacturing and the development of widespread and reliable charging infrastructure."
Electric vehicles are set for significant growth over the coming decade, the new IEA report finds. Based on current trends and policies, it projects the number of electric cars, vans, heavy trucks and buses on the road worldwide to reach 145 million by 2030. But the global fleet could reach 230 million if governments accelerate efforts to reach international climate and energy goals, as outlined in the IEA's Sustainable Development Scenario.
And if governments around the world pull together to pursue the even more ambitious goal of reaching net-zero emissions globally by 2050, the global electric vehicle fleet would grow even bigger. More details on the implications of this pathway for electric vehicles and the broader transport sector will appear in the IEA's special report, Net Zero in 2050: A roadmap for the global energy system, which will be released on 18 May.
Consumer spending on electric cars increased another 50% last year to reach USD 120 billion. At the same time, government support measures stood at USD 14 billion, the fifth year in a row in which they have fallen as a share of total spending. Even if government subsidies remain important for spurring the uptake of electric vehicles, this suggests sales are increasingly being driven more by consumer choice.
Automakers offered 370 electric car models in 2020, a 40% year-on-year increase. Eighteen of the 20 largest automakers have announced intentions to further increase the number of available models and boost production of electric light-duty vehicles. These automakers account for 90% of all global auto sales.
The Global Electric Vehicle Outlook 2021 notes that governments helped buffer electric cars from 2020's downturn by extending existing policy and fiscal support, and augment them with stimulus measures in response to the Covid-19 crisis. Leading countries also promoted the competitive position of electric vehicles by strengthening fuel economy and emissions standards, and redoubled their support for developing battery technology and deploying charging station infrastructure.
The report emphasises that the shift of the road transport sector towards electric vehicles extends well beyond cars. The most electrified road transport mode today is two- and three-wheeled vehicles – such as motorcycles and mopeds – with more than 25 million units sold, the bulk of them in Asia. Urban buses have also electrified rapidly. And heavy trucks are a segment where electric models and sales have only recently begun to grow strongly, as battery performance have improved and driving ranges have lengthened.
Electric vehicles have a key role to play in tackling emissions. On a "well-to-wheel" basis, their net contribution to reducing emissions, already evident today, will grow in tandem with the pace at which electricity generation decarbonises. This highlights the need for policy makers to think about global clean energy transitions holistically across sectors to ensure that progress in one area is not being undermined by shortcomings in another.