World Bank: META 2 to Modernize the Energy and Mining Sectors in Brazil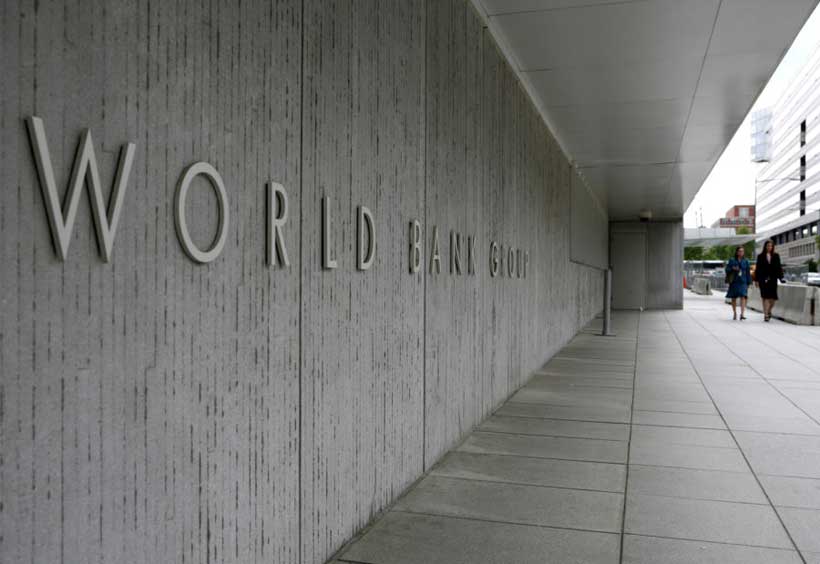 The World Bank Board of Directors approved today a US$38 million loan for the Energy and Mineral Sectors Strengthening Project II (META 2). Under the program, various Brazilian public institutions and sectoral agencies will be offered technical assistance activities varying from studies, training, methodologies, databases and IT equipment.
Brazil's energy and mining sectors are among the largest in the developing world and are key to the country's growth. However, both still face challenges to realize their full development potential and promote environmental sustainability and social inclusion. The project will allow the production of more reliable power, at lower prices, and the economic benefits of growing more efficient, resilient and competitive energy and mining sectors.
"The energy and mining sectors are among the main drivers of the Brazilian economy as they form the basis for the sustainability of the industrial and commercial sectors, in addition to leading to the provision of services that are essential for the quality of life of citizens. This project is a continuation of long-term collaboration with the World Bank. This new phase will promote changes to support the sustainable extraction and processing of minerals and metals to meet the needs of the global supply chain for inputs and new technologies. In energy, working together will make it possible to increase the efficiency and resilience of markets in Brazil," said Bento Costa Lima Leite, Brazil Minister of Mining and Energy.
In Brazil, the electricity, oil and gas and mining and mineral processing sectors represent approximately 3, 13 and 4 percent, respectively, of the country's Gross Domestic Product (GDP). These sectors, though, stand at different stages of development. The power sector is one of the most sophisticated in Latin America, but it is facing a number of challenges with respect to supply security, affordability and increasing its resilience to climate change. In the natural gas sector, Brazil has started adopting various measures under a new program aimed at establishing an open, dynamic and competitive natural gas market.This has significant potential to enhance energy security and to reduce industrial energy costs, but still needs to solve regulatory and governance issues. The mining sector requires modernization to achieve sustainable practices and a new strategy underpinned by sustainability.
"META's first phase provided technical assistance to strengthen the capacity of key public institutions to increase the sector's contributions towards a lower carbon growth path that is environmentally and socially sustainable," says Paloma Anós Casero, World Bank Director for Brazil. "This second stage aims at increasing efficiency, long term infrastructure adequacy and climate resilience in both sectors, allowing them to grow in a more efficient and competitive way."
Among the outcomes supported by the Project are:
Increase efficiency, long term infrastructure adequacy and climate resilience in the energy and mining sectors;
Institutional strengthening of energy and mining institutions to establish and implement strategies, policies and regulation; and
Implementation support, monitoring and evaluation, knowledge sharing and dissemination.
This fixed spread loan from the International Bank for Reconstruction and Development (IBRD) to the Ministry of Energy is guaranteed by the Federative Republic of Brazil and has a final maturity of 20 years, with a 19.5 year grace period.
Bangladesh Solar Home Systems Provide Clean Energy for 20 million People
Bangladesh has the largest off-grid solar power program in the world, which offers experiences and lessons for other countries to expand access to clean and affordable electricity. By harnessing solar power, the program enabled 20 million Bangladeshis to access electricity.
The book, "Living in the Light- The Bangladesh Solar Home System Story", launched today, documents how off-grid solar electrification was mainstreamed to a large segment of the population living in rural areas. Starting in 2003 as a 50,000 household pilot, the program at its peak, provided electricity to approximately 16 percent of the rural population.
"Bangladesh is known for its innovative development approaches. In remote and hard to reach areas, the government successfully introduced affordable off-grid renewable energy solutions through a public-private partnership. Clean electricity meant better health and living conditions for families and more study time for children," said Mercy Tembon, World Bank Country Director for Bangladesh and Bhutan. "Our partnership with the government for this program spans nearly two decades, and now our support has expanded to include other renewable energy options."
Successive financing through the Rural Electrification and Renewable Energy Development (RERED) Project, the World Bank supported the Infrastructure Development Company Ltd (IDCOL) to implement the program. IDCOL combined its expertise in infrastructure financing with Bangladesh's pioneering work in micro-financing and private sector solar electrification initiatives to build a scalable off-grid electrification business model.
"Our government is committed to driving up renewable energy and has a host of incentives such as tax breaks on offer to drive net-metered solar rooftop installation. As a business model Net Metering System is going to be popular day by day," said Nasrul Hamid, Honorable State Minister, Ministry of Power, Energy and Mineral Resources, who attended the launching ceremony as the chief guest. He added, "Solar home systems (SHS) program has been critically important in achieving the 'electricity for all' vision. Under the leadership of Hon'ble Prime Minister Sheikh Hasina, electrification of Grid area has already been completed and the whole country will be electrified within the 'Mujib-year'."
Between 2003 to 2018, the project reduced greenhouse gas (GHG) emissions by approximately 9.6 million tonnes of CO2 equivalent. The program helped reduce indoor air pollution by avoiding the consumption of 4.4 billion liters of kerosene.
"The RERED I and II projects promoted a sustainable market-driven approach where clean energy solutions were provided by local entrepreneurs with financing from IDCOL. 58 non-government organizations supplied and installed the solar home systems made affordable with micro-loans," said Amit Jain, Senior Energy Specialist, World Bank and a co-author of the report. "The SHS Program demonstrated that millions of dollars mobilized at the international level can flow efficiently to the remotest corners of the country to offer loans in amounts as low as one hundred dollars, which enables a rural household to purchase a solar home system."
Building on the success of the program, the World Bank extended support to scale up other clean renewable energy options including solar irrigation, solar mini-grids, roof-top solar, and solar farms. The World Bank financing in two consecutive RERED projects stands at $726 million.
The book analyzes the SHS Program's organizational effectiveness, how partners were mobilized, how quality was enforced, how risks were mitigated, and how financial resources were raised and deployed as Bangladesh scaled up renewable energy use. It shares experiences and lessons that would be useful for other countries as they scale up solar off-grid electrification programs.
Eastern and Southern Africa's Vast Renewables Potential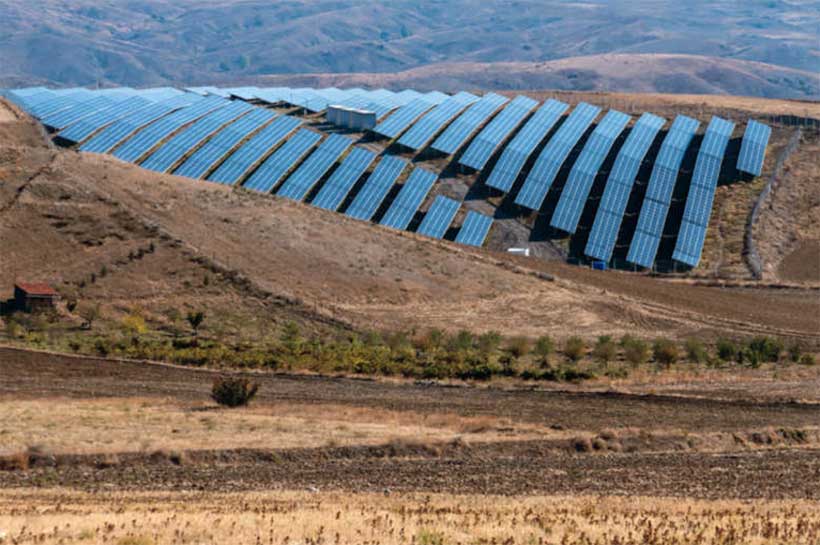 Eastern and Southern Africa are vast, geographically diverse regions with rapidly growing populations and rising demands for energy. According to master plans for the two regional power pools, electricity demand is set to grow at between 3.4 and 5 per cent per year to 2040. Meeting that demand is key to bolstering long-term growth in the region's 21 countries, leaving planners and policy makers with highly consequential decisions to make on the future of the energy mix.
A new study entitled Planning and Prospects for Renewable Power: Eastern and Southern Africa, assesses the long-term energy plans for the two regional power pools (known as the Eastern and Southern African Power Pools), and finds the region well-endowed with high quality, cost-effective, but under-utilised wind and solar resources.
Based on assessed potential and falling costs, the African Clean Energy Corridor (ACEC) countries could cost-effectively meet more than 60 per cent of their electricity needs with renewables by 2040 – around three times the share of installed renewables capacity seen in the region today. According to IRENA's analysis, 230 gigawatts (GW) of solar PV and wind alone is possible in the region, which could represent a combined share of 50 per cent of total capacity by 2040.
Current plans in the two regions contrast starkly with this potential, however. The report highlights that an estimated 100 GW of new coal-fired power generation could be brought online over the next 20 years based on existing power pool master plans. Exploiting coal to meet rapidly growing electricity demand is likely to expose regional economies to the potential of stranded assets and future write-downs.
IRENA Director-General Francesco La Camera said meeting future energy needs in the region required careful and considered energy planning at a critical time for global development. "To meet the needs of rapidly growing economies, the region requires significant levels of investment in its power generation infrastructure. And it is important that such long-term planning decisions are well-informed and reflective of all potential pathways."
The region's new capacity needs are significant. In the East African Power Pool alone, total generation capacity is set to increase from 106 GW today to around to 254 GW by 2040.
Under current master plans, coal will make up most of the capacity additions, but investors are increasingly cautious about allocating capital to coal. The environmental, financial and social risks associated with the fossil fuel are making the sector less and less attractive. Thus, despite the availability of domestic fossil energy resources – such as natural gas in Mozambique or coal in Tanzania – governments can look for ways to expand affordable renewable portfolios in their national and regional energy master plans.
There is another way to support sustained growth and development in the region that is both economic, and climate compliant. "Choosing to support growth with renewables supports multiple objectives, from job creation and the establishment of new industrial sectors, to greater energy access, improved energy security and long-term economic growth and stability," continued Mr. La Camera. "Through rigorous energy planning, the region can simultaneously meet immediate needs while aligning decisions with medium- and long-term economic objectives."
IRENA's scenario for a renewable-based power system across the ACEC region requires significant investments over the next 20 years. According to the study, over USD 560 billion is needed between now and 2040 in power generation projects. A quarter of this relates to committed projects. However, these investments will pay off.
"A renewables-based energy pathway has the potential to do more than just meet the region's growing energy needs," said La Camera. "It promises to fuel an unparalleled age of inclusive, sustainable growth well into the 21st century."
World Adds Record New Renewable Energy Capacity in 2020
Global renewable energy capacity additions in 2020 beat earlier estimates and all previous records despite the economic slowdown that resulted from the COVID-19 pandemic. According to data released today by the International Renewable Energy Agency (IRENA) the world added more than 260 gigawatts (GW) of renewable energy capacity last year, exceeding expansion in 2019 by close to 50 per cent.
IRENA's annual Renewable Capacity Statistics 2021 shows that renewable energy's share of all new generating capacity rose considerably for the second year in a row. More than 80 per cent of all new electricity capacity added last year was renewable, with solar and wind accounting for 91 per cent of new renewables.
Renewables' rising share of the total is partly attributable to net decommissioning of fossil fuel power generation in Europe, North America and for the first time across Eurasia (Armenia, Azerbaijan, Georgia, Russian Federation and Turkey). Total fossil fuel additions fell to 60 GW in 2020 from 64 GW the previous year highlighting a continued downward trend of fossil fuel expansion.
"These numbers tell a remarkable story of resilience and hope. Despite the challenges and the uncertainty of 2020, renewable energy emerged as a source of undeniable optimism for a better, more equitable, resilient, clean and just future," said IRENA Director-General Francesco La Camera. "The great reset offered a moment of reflection and chance to align our trajectory with the path to inclusive prosperity, and there are signs we are grasping it.
"Despite the difficult period, as we predicted, 2020 marks the start of the decade of renewables," continued Mr. La Camera. "Costs are falling, clean tech markets are growing and never before have the benefits of the energy transition been so clear. This trend is unstoppable, but as the review of our World Energy Transitions Outlook highlights, there is a huge amount to be done. Our 1.5 degree outlook shows significant planned energy investments must be redirected to support the transition if we are to achieve 2050 goals. In this critical decade of action, the international community must look to this trend as a source of inspiration to go further," he concluded.
The 10.3 per cent rise in installed capacity represents expansion that beats long-term trends of more modest growth year on year. At the end of 2020, global renewable generation capacity amounted to 2 799 GW with hydropower still accounting for the largest share (1 211 GW) although solar and wind are catching up fast. The two variable sources of renewables dominated capacity expansion in 2020 with 127 GW and 111 GW of new installations for solar and wind respectively.
China and the United States of America were the two outstanding growth markets from 2020. China, already the world's largest market for renewables added 136 GW last year with the bulk coming from 72 GW of wind and 49 GW of solar. The United States of America installed 29 GW of renewables last year, nearly 80 per cent more than in 2019, including 15 GW of solar and around 14 GW of wind. Africa continued to expand steadily with an increase of 2.6 GW, slightly more than in 2019, while Oceania remained the fastest growing region (+18.4%), although its share of global capacity is small and almost all expansion occurred in Australia.
Highlights by technology:
Hydropower: Growth in hydro recovered in 2020, with the commissioning of several large projects delayed in 2019. China added 12 GW of capacity, followed by Turkey with 2.5 GW.
Wind energy: Wind expansion almost doubled in 2020 compared to 2019 (111 GW compared to 58 GW last year). China added 72 GW of new capacity, followed by the United States of America (14 GW). Ten other countries increased wind capacity by more than 1 GW in 2020. Offshore wind increased to reach around 5% of total wind capacity in 2020.
Solar energy: Total solar capacity has now reached about the same level as wind capacity thanks largely to expansion in Asia (78 GW) in 2020. Major capacity increases in China (49 GW) and Viet Nam (11 GW). Japan also added over 5 GW and India and Republic of Korea both expanded solar capacity by more than 4 GW. The United States of America added 15 GW.
Bioenergy: Net capacity expansion fell by half in 2020 (2.5 GW compared to 6.4 GW in 2019). Bioenergy capacity in China expanded by over 2 GW. Europe the only other region with significant expansion in 2020, adding 1.2 GW of bioenergy capacity, a similar to 2019.
Geothermal energy: Very little capacity added in 2020. Turkey increased capacity by 99 MW and small expansions occurred in New Zealand, the United States of America and Italy.
Off-grid electricity: Off-grid capacity grew by 365 MW in 2020 (2%) to reach 10.6 GW. Solar expanded by 250 MW to reach 4.3 GW and hydro remained almost unchanged at about 1.8 GW.