Traditionally, private companies have advocated minimal government intervention into their activities. Yet, starting in 2019, the situation began to change radically. Today, global business is openly calling for stronger government cyberspace regulation.
"The government needs to get involved… there will be more regulation of the tech sector", Bill Gates, co-founder of Microsoft, said in October 2019 to the Bloomberg news agency. A bit earlier, Facebook founder and CEO Mark Zuckerberg publicly voiced the same idea. Tech giants are calling on Western governments to be more actively involved in regulating confidential data protection, suppressing attempted election meddling, dealing with harmful content, and handling data portability.
Let us try to identify the factors that prompt businesses to call for increased regulation and to be willing to work together with governments on creating new technical regulations.
First, tech companies face major user confidence issues. Recently, a series of scandalous leaks rocked Facebook, Google, and other technology companies, including Microsoft. These leaks affected tens of millions of users. Facebook was massively criticized by the government and individuals, which accused the platform of focusing insufficient attention on hate speech on the social network, this having allegedly affected the outcome of the 2016 US presidential elections. Bill Gates believes that government resolutions can help ensure confidence in the information that is being widely disseminated through online platforms.
Second, it is important for tech companies to bring government requirements (particularly in western states) to a single standard: that is, to give easily understandable shape to confidentiality policy, as well as to security and protection standards. For instance, Apple supports global confidentiality rules, while Microsoft proposes restrictions on face recognition technology. A single standard always makes it easier to do business.
Third, if single standards and rules are developed, those companies that fail to comply may be held accountable. This is an excellent way to consolidate one's market standing and undermine competitors.
Finally, by calling for government regulations, companies will be able not merely to join the process of drafting rules that suit them, but to take the lead in this, especially since they have the groundwork already laid out. Now they only need to advance and legally enshrine it. We should note that, recently, the biggest tech companies have gained sufficient experience in advancing various initiatives for shaping cyberspace rules of conduct and boosting the mechanisms for protecting the Internet against various types of threat, be it dissemination of illegal content or cyberattacks on the digital infrastructure. We may mention the Digital Geneva Convention, the Charter of Trust and the Cybersecurity Tech Accord. One of the latest initiatives launched by major IT corporations and several charitable foundations is the CyberPeace Institute, which aims to help cybercrime victims and encourage responsible conduct in cyberspace.
At the same time, many politicians and experts are wary about business's active stance in regulating cyberspace. At the 14 th Internet Governance Forum (IGF) in November 2019, Germany's Federal Chancellor Angela Merkel criticized IT giants saying, "This raises the danger that global companies might build up parallel worlds – with their own rules and standards – which they will then try to impose on others."
Big Tech's growing influence is the problem broached at the latest World Economic Forum in Davos. Much was said about losing control over infotech giants and the danger of AI's digital dictatorship. For instance, historian and philosopher Yuval Noah Harari emphasized in his speech, "What will be the meaning of human life when most decisions are taken by algorithms? We don't even have philosophical models to understand such an existence. … The twin revolutions of infotech and biotech are now giving politicians the means to create heaven or hell." The general message of the Forum was the importance of regulating the latest technologies by having all stakeholders establish the rules of the game.
Another example of the regulators' wary attitude toward initiatives proposed by business is the trip to Brussels by Facebook's CEO Mark Zuckerberg in February 2020. At a meeting with European commissioners, he attempted to propose a package of regulatory initiatives in AI, data and digital services. In particular, Mr Zuckerberg presented a 13-page document on content regulation called "Charting the Way Forward: Online Content Regulation." It proposed implementing not a national but a global policy on allowed Internet content. The head of Facebook believes that Internet companies should either not be held accountable for the content uploaded thereon or freedom of speech should be curtailed. However, European Commissioner Thierry Breton aptly reminded Mark Zuckerberg that it is the companies that should comply with the EU's rules and not vice versa. The commissioner also noted that Facebook had been slow in proposing ideas for removing illegal content and warned that the EU was ready to go into action on this.
Certainly, such statements do not mean that European officials do not wish to cooperate with tech companies in information security. For instance, Vera Jourova, Vice-President of the European Commission for Values and Transparency, calls upon such companies as Facebook to make additional efforts and help states protect democracy. She proposes that, for this purpose, "black box" algorithms be opened for "auditing" by researchers and other concerned parties so that the public might have a better understanding of what and how it consumes via the Internet.
If we move to the American continent, we see there some individual proposals on helping business in matters of information security. For instance, the Cyberspace Solarium Commission believes that the US government should prioritize major support for the private sector in ensuring the critical information infrastructure (CII) security. The thing is that, today, infrastructural facilities mostly depend on private companies for their cybersecurity, while the US government plays just a supporting role. The Commission proposes creating a multilevel cyber deterrent strategy involving a reconfiguring of public-private partnership.
Given today's situation, with states waging true digital wars, carrying out cyberattacks on critical infrastructure, spreading fakes and dangerous content on a mass scale, and using AI technologies more and more often, we can predict a spike in government regulation and cyberspace control in western states. Even so, the major issue is the degree to which the interests of IT giants will be taken into account; in creating a "cyber frontline", regulators will demand that Silicon Valley leaders be more transparent about how their algorithms work, demonstrate greater accountability and exchange information; governments will also set additional requirements on digital infrastructure protection.
From our partner RIAC
The shift to online learning and skills training shows promising trends and troubling signs
The COVID-19 pandemic has triggered an abrupt transition to distance education, training and e-learning. The crisis has resulted in massive shifts to online platforms and tools for the continued delivery of learning and skills development, which have shown both promising trends and troubling signs.
Among those signs, the evidence that, while much is being made of digital learning making access more equitable, access to online platforms doesn't always result in equal quality learning. Women, for example, are being disproportionately cut off from distance learning due to lack of childcare or home help during the pandemic.
These were among some of the main conclusions emerging from a recent E-Discussion on "Continuing online learning and skills development in times of the COVID-19 crisis", organized by the ILO's Skills and Employability Branch through its Global Skills for Employment Knowledge Sharing Platform.
For more than two weeks, the virtual discussion drew scores of practitioners, representatives of training institutions and policy-makers from around the world who shared their experiences regarding the impact of the pandemic, highlighted challenges that have emerged for education and training and offered solutions for tackling them.
Challenges included: instructors not properly trained and prepared to deliver online courses. Difficulties in adapting TVET (Technical and Vocational Education and Training) curricula and training to online formats. Lack of access to the internet or ICT (Information and communications technology) equipment to carry out learning or training. Apprentices ready for assessment but who couldn't be assessed due to COVID-19 issues. Students unable to access the resources necessary to continue their training because they were not familiar with online platforms.
Yet, despite these challenges, students, apprentices, providers of TVET, and policy-makers are making the important changes needed when it comes to learning and acquiring skills in times of crisis.
For example, in Uruguay, INEFOP (Instituto Nacional de Empleo y Formación Profesional) developed a contingency plan calling for proposals from institutions that wanted to work in distance and semi-presence courses. Based on this, a table was created to study the methodology of moving from face-to-face courses to online formats.
In Bangladesh, the Skill 21 project, a joint initiative of the government and the ILO, is developing an e-campus which would be the first online learning management platform for the TVET sector in the country.
In England, the Education and Skills Funding Agency (ESFA) is taking steps to ensure that, wherever possible, apprentices can continue and complete their apprenticeship, despite any break they need to take as a result of COVID-19.
New forms of partnerships are also emerging. In Syria, for example, a partnership established with IECD, a development assistance organization, is being repackaged to include e-learning, and to develop videos on recent training programmes in construction, agriculture and manufacturing.
In the future, skills that can easily be acquired and strengthened via distance learning during this pandemic could change the landscape of work for the coming generation.
In the near-term, we need to think about the "new" skills required by industry and employers post-COVID-19 to get people back into employment quickly. These might encompass short courses and/or skill sets that are targeted. In the long-term, hiring remote workers could become more commonplace.
One thing seems clear: Giving informal education a more privileged spot in the lifelong learning concept to ensure better validation of skills will be critically important when we emerge from this crisis.
COVID19 and a need for a paradigm shift in the field of academia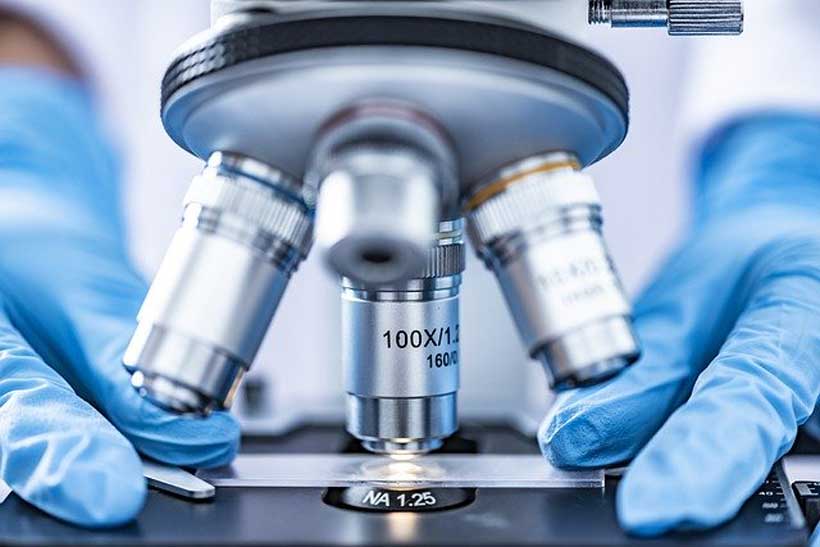 Almost four months of 2020 have just been passed till now but all these months went like a ride on a roller-coaster. From Bush fire in Australia to global pandemic, consecutively, the world is undergoing unprecedented events. On January 2nd, bushfire in New South Wales, Australia came to limelight due to its exceptional effects on the environment and livelihood in Australia. Due to this bushfire, at least 33 people died including 4 firefighters, more than 11 million hectares (110,000 sq. km or 27.2 million acres) of the bush, forest and parks across Australia has burned, more than 2,000 homes destroyed, and almost 1 billion animals died including rare species (Source: BBC and NYT). The second most prominent event was the upsurge of Iran-USA contention that had brought a perilous turn in the global politics and made people predict about the onset of third world war. The conflict escalated after the killing of Iranian major General Qaseem Soleimani in a drone strike by the US on January 2nd. As a retaliation act, Iran launched ballistic missiles at two military bases in Iraq. Additionally, a Ukraine International Airlines flight 752 crashed in Tehran, killing all 176 people aboard as collateral damage due to the human error instigated by this panicking situation.
Primarily, the most dramatic and preeminent chapter of 2020 is the outbreak of global pandemic the spread of novel Coronavirus (nCoV-19) commonly known as Corona Virus or COVID-19. A respiratory disease whose common symptoms are cold with fever, cough and difficulty in breathing. Believed to be originated from the Chinese city of Wuhan at the end of 2019 but soon it became a nightmare for the whole world. On January 30, 2020, the World Health Organization (WHO) declared the outbreak a Public Health Emergency of International Concern. On February 11, the new coronavirus disease was given a name COVID-19 and on March 11, WHO declared the novel coronavirus outbreak a global pandemic. Until now(Data on April 24, 2020, source: WHO official website), there are 2,631,839 confirmed cases of COVID-19 and 182,100 deaths, reported to WHO. Owing to the contagious character of the virus the world came under lockdown, businesses closed, events cancelled, tourism terminated, flights suspended making life paralyzed all over the globe. It has affected the whole world without any discrimination of race, colour, religion or nationality leaving all states in the same boat of helplessness and frustration Even the strongest nations having nuclear capabilities and veto powers seem feeble. De-facto, statistics illustrate that most developed nations are the most affected ones. At the moment, the US, the superpower of the world has the most coronavirus cases. Until now US has more than 830,053 confirmed Covid19 cases and more than 42,000 deaths have been reported (resource: WHO).
Whilst the spread of Coronavirus, multiple controversies have also begun to circulate among masses especially on social media stating this virus manmade, bioterrorism, and a bioweapon. A fresh wave of blame-game among the global powers commenced by accusing each other for generating this virus. Russia and China believe that this is a bioweapon created by the US to halt the Chinese economy as there is already a trade war going on between China and the US. On the contrary, the US and Israel believe that it's been created by China in a suspected lab of Wuhan. Further, some of the media reports had linked it with the battle between superpowers and 5G internet. As a response to these controversies, scientists condemned rumours and warned people to stay away from misinformation and accusations.
Moreover, there is a debate in all circles about the post-Covid19 world. Several scholars are predicting a new world order and economic recession such as the former U.S. Secretary of State Henry Kissinger wrote in his article in Washington Post that "The Coronavirus Pandemic Will Forever Alter the World Order". However, some experts are foreseeing progress in the field of Artificial intelligence and information technology.
Putting all the controversies aside as there is yet not sufficient evidence available to prove about the origin of the virus that either it is natural or manmade, plus it's too early to forecast post-Covid19 scenarios but it's somewhat clear that it is going to fetch drastic changes in the years to come in terms of social, political, health and even governance system. Furthermore, it emanates questions for the field of academia that what has to be done in future research and is it time for researchers for a paradigm shift in their area of research? Academia is certainly an integral part of the society that can help in reshaping future. The recent episode of Covid19 has revealed the significance of research on non-traditional security(NTS) issues. It has unlocked new horizons for scholars in the field of academia to explore underlying non-traditional security threats and their consequences. Nontraditional security threats can be defined as " the challenges to the survival and well-being of peoples and states that arise primarily out of non-military sources, such as climate change, resources scarcity, infectious diseases, natural disasters, irregular migration, food shortages, people smuggling, drug trafficking and transnational crime. These dangers are often transnational in scope, defying unilateral remedies and requiring comprehensive – political, economic, social – responses, as well as humanitarian use of military force".(Source: Caballero-Anthony, M. (ed.). 2016. An Introduction to Non-Traditional Security Studies–A Transnational Approach. Sage Publications, London.). Given the present scenario, It is a high time for researchers to invest their time and energies more towards the non-traditional Security threats as from the existing pandemic, it became evident that non-traditional security threats are real and can be more precarious than traditional security threats. Scholars can play their inevitable role by conducting in-depth research specifically designed for NTS concerns, should determine the possible future threats and devise a plan of action to deal with any such situation in the future so that precious lives can be saved and repercussions could be lessened. It is a prerequisite to find gaps in the existing literature about NTS and fill it by experimenting it under diverse theoretical frameworks and methodologies to discover apt solutions. Exploring NTS doesn't mean that traditional security threats would be overlooked entirely rather, the purpose is to recognize the justified acceptance of NTS in the international arena to avoid any potential prospect hazards.
Nontraditional threats entail nontraditional methods and solutions to deal with it. Global leaders need to understand that it's not the right time to play blame-games rather, differences aside, a global joint concerted effort is necessitated to handle such a strenuous challenge. Billions of dollars have been spent every year on military and weapons to safeguard states nevertheless, the recent pandemic has exposed that all these billion dollars are in vain against such trial. It's high time to make concessions in the military budget and invest more on public health and research facilities specifically concerning NTS.
The recent pandemic has shunned the world and has brought extraordinary changes notwithstanding, global powers having nuclear weapons and satellites in the space couldn't be able to save themselves from this global pandemic. Governments need to learn from each other about how to manage and deal with such circumstances to curtail the aftermaths of such pandemics. They also need to devise a collective plan of action with the help of researchers, to deal with any such situation in the future. It has been witnessed that surprisingly nondemocratic governments like China and Russia performed better than democratic ones in tackling the situation. It needs to be discovered that what were the key factors or procedures that made them more efficient. The global public health policy is indispensable to be formulated to improve the health care system of every country. Regulations concerning public health, bioweapons and governance in times of pandemics and other calamities should inevitably be framed with the help of academics and ought to be implemented through international and regional organizations. Covid19 is truly global and know no borders hence, to fight against it, we need to be united as well. In this war against coronavirus, we are all together and can win only with unity and cooperation. As UN Secretary-General Antonio Guterres said "What the world needs now is solidarity. With solidarity, we can defeat the virus and build a better world".
Digital Societies: From Social Media to Star Wars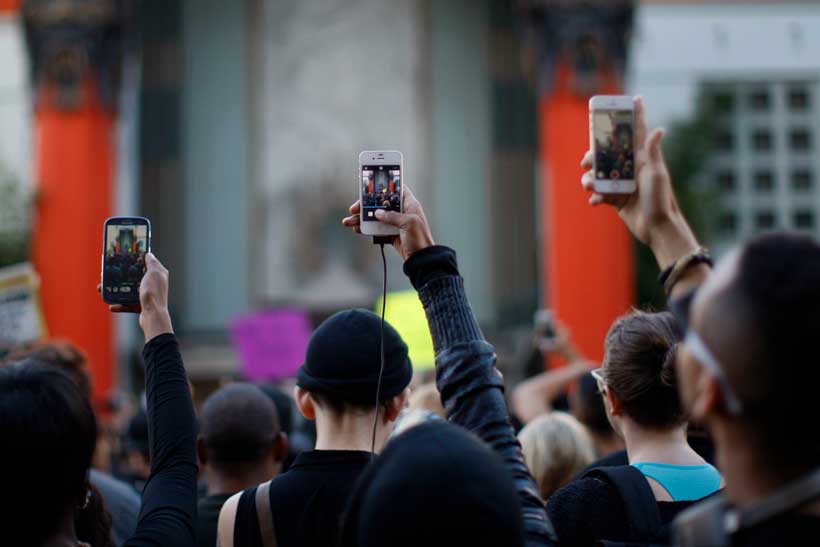 The rise of digital societies around the globe is the natural by-product of humankind's insistence on efficiency, which started with the industrial revolution, when automatization displaced most manual methods of production. While mobile phones and credit cards already seem like inventions of the past, some other efficiency-driven products, such as online education platforms (e.g. Coursera) and virtual job markets, are still in the process of supplanting their traditional counterparts.
One of the leading trademarks of digital societies is social media, which facilitates the information outpouring, ranging from personal opinions to news pieces, of the unprecedented magnitude. As informative instruments, social media platforms not only complement other traditional forms of media, such as newspapers and TV, but in certain demographics, specifically the youth, completely supplant them. According to the 2019 Digital News Report from the Reuters Institute for the Study of Journalism, at least 50% of young adults (18–24) come across news stories via social media, compared to one-third of adults over 55.
Given the high effectiveness level of social media in reaching a vast number of individuals in a brief period of time, many political figures, including heads of state, frequently use such platforms to communicate directly with their supporters and to spread their political and personal messages. US President Donald Trump, for example, tweets 10–12 times on a typical day. As the White House Press Secretary has said, Trump's tweets are to be considered as official presidential statements. As social media, on the one hand, has increasingly become a political tool in recent years and, on the other hand, most of the world's population is home, spending most of their time online amid the ongoing coronavirus pandemic, the question of social media regulation is more relevant now than it has ever been.
According to the 2019 Free Speech and the Regulation of Social Media Content Report of the Congressional Research Service, governmental restrictions on the social media sites' ability to moderate user contents can be analyzed through three possible frameworks. First, treating social media sites as state actors like company towns whose conduct, even in the absence of legislative regulation, the Constitution itself constrains. Second, viewing social media sites as special industries like broadcasting and telecommunication, which the Court has historically regulated to more extent in terms of neutral content. Third, perceiving social media sites as news editors whose editorial decisions, in general, receive the full protection of the First Amendment that guarantees freedoms concerning religion, expression, assembly, and the right to petition.
The optimal regulation option would be integrating all three frameworks, so that the Internet authority of social networking technologies, especially from security and privacy standpoints, is subject to constitutional checks and balances, user contents deviate from the neutral medium within a reasonable range, and users are not afraid of censorship. If any particular framework is more heavily applied, the aspect of social media that is the most relevant to the chosen framework becomes disproportionately drawn out, which disrupts the holistic perception of social media. It can also create the forbidden fruit effect, for example, constantly censoring certain material only surges the public's interest in it. In any case, state regulations imposed on social media must be exclusively policy-oriented without compromising the open flow of communication and the free exchange of information, leaving all sorts of moral judgment up to society.
Governments also need to find a balance between upholding the principles of free speech and protecting citizens, especially those belonging to minority groups, from hate speech. This balance is particularly tricky in the context of socio-political movements, as the shared morality sensitivities of those who support the given movement and of those against it tend to fall on the opposing ends of the political correctness spectrum. One of the most prominent faces of the #MeToo and #Time's Up movements, American actress and activist Rose McGowen, for example, was suspended from Twitter after a strong-worded tweet addressed at Hollywood star Ben Affleck, whom she deemed complicit in the sexual abuse culture pervasive in the film industry.
Beyond politics and social movements, the issue of social media regulation is even more heated in the case of a teen suicide caused by derogatory and hateful online messages. Examining this very topic in her book Social Media and Morality: Losing Our Self Control, sociologist Lisa S. Nelson argues that social media has burdened us with "an overwhelming sense of compression of our spatial and temporal worlds…making us more immoral than schizophrenic in the process (p. 154)."
Although social media has broadened interpersonal interactions in technical dimensions, it has degenerated the human moral compass through the networked time that breaks down both spatial distance and embeddedness in the clocked time, establishing a virtual reality devoid of the gravity of consciousness. In this reality, personal agency-informing normative reasons to act demand less self-reflection and justification and favour unrestrained reactive attitudes, sustaining the unparalleled diminishment of lived experiences of others versus 'I.'
Nevertheless, as the world is becoming more and more volatile, be it due to the ongoing coronavirus pandemic and the resulting economic crisis or various political conflicts, such as the Syrian civil war, humankind is ready to take the demand for efficiency further than ever before, including exploring alternative, that is more efficient, forms of warfare on top of those of citizenship.
One such potential form of warfare is space-based. The militarization of space, which uses the outer domain to gather information from satellites for strategic, planning, and surveillance purposes, such as locating sites of undisclosed nuclear facilities, began simultaneously with the technological domination of space by then rivals the USA and the Soviet Union during the Cold War. The looming weaponization of space, on the other hand, will make a more direct utilization of space as a dimension for military attacks carried out by space-based weapons systems directed at both the orbit itself and back to the Earth. It can be argued, therefore, that space weaponization is space militarization at its most efficient, demonstrating a belligerent aspect of the constant push for more efficiency in digitally advanced societies.
In 2007, China experimented in this emerging field of warfare by completing a successful anti-satellite destruction test. If the country keeps pushing in this direction, of course, the USA and Russia will follow, generating an explicit disturbance in the mutually assured destruction scheme holding peace via deterrence among superpowers. Such a scenario is unfavourable for all three countries, yet Moscow and Beijing, who jointly proposed the Prevention of an Arms Race in Outer Space (PAROS) Treaty, which builds on the 1967 Outer Space Treaty and calls for the ban of "any kinds of weapons" orbiting in the space but allows for the ground-based systems directed at space (at the 2002 UN Conference on Disarmament in Geneva), appear to strain more than Washington in this regard.
In 2019, US President Donald Trump signed the order to build a space force. To that end, defence officials requested an allocation of $304 million for the development of space-based weaponry, such as anti-ballistic missiles, defence lasers and neutral particle beams, excluding the budget that will be necessary to train the operating personnel. Yet in the dawning age of cyber technologies that enable the total occupation of a country without any bloodshed, investing in space weapons is particularly redundant alongside maintaining nuclear arsenals. Like the latter, though, the former is destined to persist, because efficiency has become not only synonymous with rationality (even if research suggests otherwise), but also a lust of its own in today's society — Eros et Thanatos, at least Freud would agree.
In addition to highly efficient forms of warfare, modern technologies authorize digital citizenship. Although all implications of how the hegemony of the Internet has shifted individual participation and engagements with the state's socio-cultural and polit-economic environment are yet to fully precipitate, online platforms can be clearly effective in revealing both systematic and single-instance corruption cases present at the top state echelons. WikiLeaks, an international non-profit organization that publishes news leaks and classified media provided by anonymous sources, for example, has disclosed such controversial information as the Afghanistan war expenditures and Hillary Clinton's emails.
As efficiency-obsessed digital societies worldwide are headed towards the future in which Star Wars seem real, it is the ultimate collective duty of all citizens to monitor governments, which regulate technologies that shape lived experiences, especially social media.
From our partner RIAC