Traditionally, private companies have advocated minimal government intervention into their activities. Yet, starting in 2019, the situation began to change radically. Today, global business is openly calling for stronger government cyberspace regulation.
"The government needs to get involved… there will be more regulation of the tech sector", Bill Gates, co-founder of Microsoft, said in October 2019 to the Bloomberg news agency. A bit earlier, Facebook founder and CEO Mark Zuckerberg publicly voiced the same idea. Tech giants are calling on Western governments to be more actively involved in regulating confidential data protection, suppressing attempted election meddling, dealing with harmful content, and handling data portability.
Let us try to identify the factors that prompt businesses to call for increased regulation and to be willing to work together with governments on creating new technical regulations.
First, tech companies face major user confidence issues. Recently, a series of scandalous leaks rocked Facebook, Google, and other technology companies, including Microsoft. These leaks affected tens of millions of users. Facebook was massively criticized by the government and individuals, which accused the platform of focusing insufficient attention on hate speech on the social network, this having allegedly affected the outcome of the 2016 US presidential elections. Bill Gates believes that government resolutions can help ensure confidence in the information that is being widely disseminated through online platforms.
Second, it is important for tech companies to bring government requirements (particularly in western states) to a single standard: that is, to give easily understandable shape to confidentiality policy, as well as to security and protection standards. For instance, Apple supports global confidentiality rules, while Microsoft proposes restrictions on face recognition technology. A single standard always makes it easier to do business.
Third, if single standards and rules are developed, those companies that fail to comply may be held accountable. This is an excellent way to consolidate one's market standing and undermine competitors.
Finally, by calling for government regulations, companies will be able not merely to join the process of drafting rules that suit them, but to take the lead in this, especially since they have the groundwork already laid out. Now they only need to advance and legally enshrine it. We should note that, recently, the biggest tech companies have gained sufficient experience in advancing various initiatives for shaping cyberspace rules of conduct and boosting the mechanisms for protecting the Internet against various types of threat, be it dissemination of illegal content or cyberattacks on the digital infrastructure. We may mention the Digital Geneva Convention, the Charter of Trust and the Cybersecurity Tech Accord. One of the latest initiatives launched by major IT corporations and several charitable foundations is the CyberPeace Institute, which aims to help cybercrime victims and encourage responsible conduct in cyberspace.
At the same time, many politicians and experts are wary about business's active stance in regulating cyberspace. At the 14 th Internet Governance Forum (IGF) in November 2019, Germany's Federal Chancellor Angela Merkel criticized IT giants saying, "This raises the danger that global companies might build up parallel worlds – with their own rules and standards – which they will then try to impose on others."
Big Tech's growing influence is the problem broached at the latest World Economic Forum in Davos. Much was said about losing control over infotech giants and the danger of AI's digital dictatorship. For instance, historian and philosopher Yuval Noah Harari emphasized in his speech, "What will be the meaning of human life when most decisions are taken by algorithms? We don't even have philosophical models to understand such an existence. … The twin revolutions of infotech and biotech are now giving politicians the means to create heaven or hell." The general message of the Forum was the importance of regulating the latest technologies by having all stakeholders establish the rules of the game.
Another example of the regulators' wary attitude toward initiatives proposed by business is the trip to Brussels by Facebook's CEO Mark Zuckerberg in February 2020. At a meeting with European commissioners, he attempted to propose a package of regulatory initiatives in AI, data and digital services. In particular, Mr Zuckerberg presented a 13-page document on content regulation called "Charting the Way Forward: Online Content Regulation." It proposed implementing not a national but a global policy on allowed Internet content. The head of Facebook believes that Internet companies should either not be held accountable for the content uploaded thereon or freedom of speech should be curtailed. However, European Commissioner Thierry Breton aptly reminded Mark Zuckerberg that it is the companies that should comply with the EU's rules and not vice versa. The commissioner also noted that Facebook had been slow in proposing ideas for removing illegal content and warned that the EU was ready to go into action on this.
Certainly, such statements do not mean that European officials do not wish to cooperate with tech companies in information security. For instance, Vera Jourova, Vice-President of the European Commission for Values and Transparency, calls upon such companies as Facebook to make additional efforts and help states protect democracy. She proposes that, for this purpose, "black box" algorithms be opened for "auditing" by researchers and other concerned parties so that the public might have a better understanding of what and how it consumes via the Internet.
If we move to the American continent, we see there some individual proposals on helping business in matters of information security. For instance, the Cyberspace Solarium Commission believes that the US government should prioritize major support for the private sector in ensuring the critical information infrastructure (CII) security. The thing is that, today, infrastructural facilities mostly depend on private companies for their cybersecurity, while the US government plays just a supporting role. The Commission proposes creating a multilevel cyber deterrent strategy involving a reconfiguring of public-private partnership.
Given today's situation, with states waging true digital wars, carrying out cyberattacks on critical infrastructure, spreading fakes and dangerous content on a mass scale, and using AI technologies more and more often, we can predict a spike in government regulation and cyberspace control in western states. Even so, the major issue is the degree to which the interests of IT giants will be taken into account; in creating a "cyber frontline", regulators will demand that Silicon Valley leaders be more transparent about how their algorithms work, demonstrate greater accountability and exchange information; governments will also set additional requirements on digital infrastructure protection.
From our partner RIAC
Cybersecurity depends on the user
Businesses and pharmaceutical companies have become prime targets for cyber criminals. For many employees switching to work from home has made them more vulnerable to cyber attacks. Amid the continuing coronavirus pandemic the focus is shifting on digital hygiene and training. These are top issues outlined by the participants of a round table which  took place at TASS Press Center under the title "Cybersecurity: new threats and protection against them".
At present, a large number of high-tech medical equipment is connected to the Internet. Given that medical institutions are not used to new threats, they often fall prey to cyber criminals. At times, hospitals have to pay ransom in order to restart the equipment vital for patients' lives. The participants in the round table cited yet more tragic cases when the ambulance equipment glitch forced the driver to head for other hospitals, which means that patients in critical condition may not make it there.
Cyber threats have been haunting not only the medical industry. President of Check Point Software Technologies in Russia and CIS Vasily Diaghilev has singled out 3 key challenges in the new reality. Firstly, the decision-taking time limit has shortened considerably, — the market proved unprepared for this (unlike in the past, when months were given to elaborate decisions on cyber security, now a mere days are given to do so). Secondly, the criminal groups which had to go online as well, were provided with new financing to "work" in the cyber sphere. Thirdly, user vulnerability went up due to a wide variety of hacking methods.
Alexei Novikov, Director of Security at Positive Technologies, disagrees with such a view. The transition to online work has increased the number of vulnerabilities making it possible for the criminals to find new loops. Hence cyber security has come to depend on the competence of particular individuals. Earlier, information security was guaranteed "along the perimeter of corporate network". Now, when practically everyone is working from home, family members have got access to the data too. In addition, employees often connect their personal "smart devices" of the Internet of things to their corporate networks.
Experts who took part in the round table provided specific recommendations as to how to boost digital security. Founder and General Director of Zecurion Alexei Raevsky warned companies which are not supposed to store loads of data against doing so. Alexei Raevsky described all the data (for example, for electronic passes), which they collect on a regular basis in the conditions of a quarantine, as a "time bomb". Vasily Diaghilev has urged individuals to refrain from using (and called on companies to impose restrictions on this practice on a mandatory basis) corporate passwords on external servers, in addition, he recommended coding corporate data, and in order to secure protection against destructive files, he advises to switch to the safe pdf-format in paperwork. "Info security should enter mass market as a taxi – a kind of digital security outsourcing", — Lev Matveev, Chairman of the Board of "SearchInfoorm", member of the Association of Software Manufacturers "Russoft", says. Besides, he recommended including VPN-apps and services into public (free) WiFi-networks.
From our partner International Affairs
Top 10 Emerging Technologies to Watch in 2020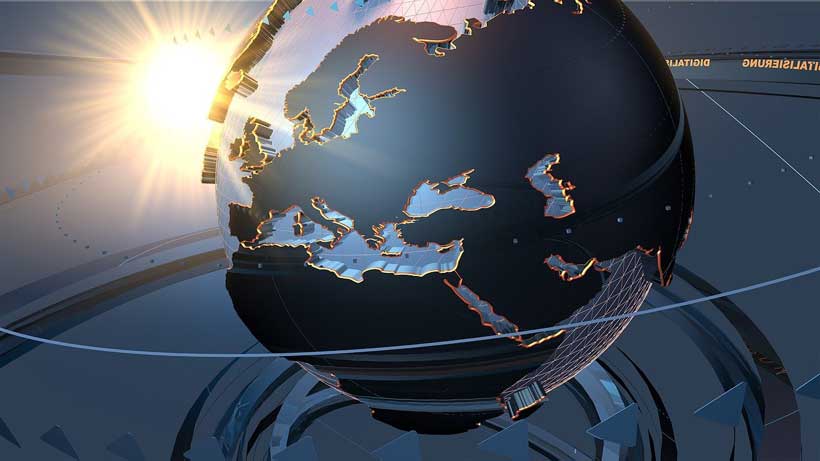 From virtual patients to pain-free needles, synthesizing whole-genomes, and digital medicine, these top 10 emerging technologies are transforming our post-COVID-19 lives. An international steering group of experts singled out these and other emerging technologies as the ones most likely to impact the world in the next three to five years.
For example, a Swiss group was able to synthesize the entire COVID-19 genome by reproducing the genetic sequence uploaded by Chinese scientists. They were essentially teleporting the virus into their laboratory for study without waiting for physical samples. The ability to write our genome will inevitably help doctors to cure genetic diseases.
As we now move to clinical trials of a COVID-19 vaccine, virtual patients, instead of living humans, could help identify successful vaccine candidates, reduce costs, and speed up research. It would also prevent the testing of imperfect vaccine candidates on living volunteers.
While the outbreak unfolded, dozens of medical apps and bots were developed, expanding the digital medicine landscape. These apps could detect depression and provided counselling. Bots answered over 200 million inquiries about COVID symptoms and treatments. COVID-19 will continue to shape our lives, and these emerging technologies could fill the gaps created by the pandemic.
The list also includes new technologies that can help combat climate change by tackling major polluting industries. These new green technologies include innovative planes, new concrete formulations and using sunlight to power refineries.
Top 10 technologies to make the list are:
Virtual Patients
Virtual patients, instead of living humans, could make vaccine trials quicker and inexpensive. This technology would significantly reduce the number of human subjects needed for experimentation.
Microneedles for Painless Injections and Tests
These tiny needles promise pain-free injections and blood testing. Microneedles do not touch nerve endings. Since the process does not need costly equipment or a lot of training, they can be used in areas that do not normally receive cutting-edge medical technologies.
Whole-Genome Synthesis
Whole-genome synthesizing will transform cell engineering. The ability to write our genome will inevitably help doctors to cure genetic diseases.
Digital Medicine
Digital medicine is a collection of apps that detect and monitor the mental and physical health of patients. These apps and bots can enhance traditional medicine and provide support to patients with limited access to healthcare.
Electric Aviation
Electric propulsion motors would eliminate direct carbon emissions. This technology could also reduce fuel costs by up to 90%, maintenance by up to 50% and noise by nearly 70%. Currently, about 170 electric airplane projects are underway.
Lower-Carbon Cement
Concrete, the most widely used human-made material, shapes much of our built world. If cement production were a country, it would be the third-largest emitter after China and the US. Researchers are working on lower-carbon approaches by changing the recipe, using different materials, and using carbon capture and storage technologies.
Sun-Powered Chemistry
This approach uses sunlight to convert carbon dioxide waste into needed chemicals manufactured from fossil fuel. This approach could reduce emissions in two ways – by using unwanted gas as raw material and using sunlight as the source of energy instead of fossil fuels.
Green Hydrogen
Current methods of producing hydrogen are not environmentally efficient. Green hydrogen, produced through electrolysis, has no by-product, unlike current processes. Green hydrogen could transform industries that require high-energy fuel.
Spatial Computing
"Spatial computing" will bring together raise reality apps and sensors to facilitate human-machine and machine-machine interactions to a new level. It combines these capabilities and controls objects' movements and interactions, allowing a person to navigate the digital and physical world.
Quantum Sensing
Quantum sensors enable autonomous vehicles that can "see" around corners, underwater navigation systems, early-warning systems for volcanic activity and earthquakes, and portable scanners that monitor a person's brain activity during daily life.
Can 'Open Science' speed up the search for a COVID-19 vaccine? 5 things you need to know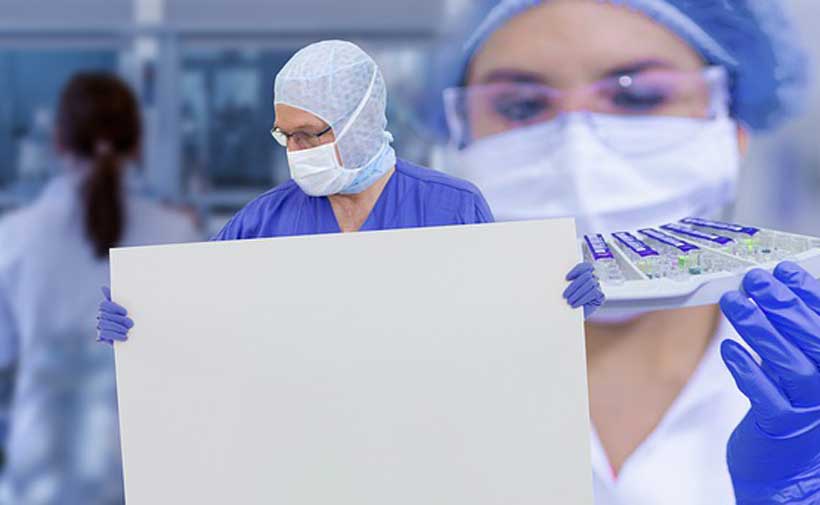 The UN is calling for authoritative scientific information and research to be made freely available, to accelerate research into an effective vaccine against the COVID-19 virus, help counter misinformation, and "unlock the full potential of science".
Arguing that no-one is safe until everyone is safe, the World Health Organization (WHO) has, for several months, been urging countries and scientists to collaborate, in a bid to bring the pandemic under control. This has involved the creation, alongside governments, scientists, foundations, the private sector and other partners, of a groundbreaking platform to accelerate the development of tests, treatments and vaccines.
In October, the head of the agency, Tedros Ghebreyesus Adhanom, alongside human rights chief Michelle Bachelet, and Audrey Azoulay, Director-General of science, culture and education agency UNESCO, issued a call for "Open Science", describing it as a "fundamental matter of human rights", and arguing for cutting-edge technologies and discoveries to be available for those who need them most.
But what exactly does Open Science mean, and why does the UN insist on making it more widespread?
1) What is 'Open Science'?
Open Science has been described as a growing movement aimed at making the scientific process more transparent and inclusive by making scientific knowledge, methods, data and evidence freely available and accessible for everyone.
The Open Science movement has emerged from the scientific community and has rapidly spread across nations. Investors, entrepreneurs, policy makers and citizens are joining this call.
However, the agency also warns that, in the fragmented scientific and policy environment, a global understanding of the meaning, opportunities and challenges of Open Science is still missing.
2) Why is Open Science important?
Open Science facilitates scientific collaboration and the sharing of information for the benefit of science and society, creating more and better scientific knowledge, and spreading it to the wider population.
UNESCO has described Open Science as a "true game changer": by making information widely available, more people can benefit from scientific and technological innovation.
3) Why is it needed now?
Because, in a world that is more inter-connected than ever before, many of today's challenges do not respect political or geographic borders, and strong international scientific collaboration is essential to overcome the problems. The COVID-19 pandemic is a prime example.
We also have the tools to make it happen: with digitalization becoming ever more widespread, it is far easier than ever before to share scientific knowledge and data, which are needed to enable decisions that can lead to overcoming global challenges to be based on reliable evidence.
4) What is the impact of Open Science on the pandemic?
In this global health emergency, thanks to international collaboration, scientists have improved their understanding of the coronavirus with unprecedented speed and openness, embracing the principles of Open Science. Journals, universities, private labs, and data repositories have joined the movement, allowing open access to data and information: some 115,000 publications have released information related to the virus and the pandemic, and more than 80 per cent of them can be viewed, for free, by the general public.
Early in the pandemic, for example, Chinese scientists readily shared the genome of the virus, jumpstarting all following research into the virus, and the diagnostic testing, treatments, and vaccines that have since been developed.
Finally, the crisis has underlined the urgent need to bring science closer to decision making and to society as a whole. Fighting misinformation and promoting evidence-based decision-making, supported by well-informed citizens, has proven to be of vital importance in the fight against COVID 19.
5) What is the UN doing to promote Open Science?
To ensure that Open Science truly meets its potential, and benefits both developed and developing countries, UNESCO is taking the lead in building a global consensus on values and principles for Open Science that are relevant for every scientists and every person independently of their place of origin, gender, age or economic and social background.
The future UNESCO Recommendation on Open Science is expected to be the international instrument to set the right and just standards for Open Science globally, which fulfil the human right to science and leave no one behind.
In a statement released on World Science Day for Peace and Development, celebrated on 10 November, Ms. Azoulay said that widening the scope of Open Science will help science to "unlock its full potential", making it more effective and diverse by "enabling anyone to contribute, but also to bring its objectives in line with the needs of society, by developing scientific literacy in an informed citizenry who take responsibility and are involved in collective decision-making".