As the world's forests continue to shrink, urgent action is needed to safeguard their biodiversity
Urgent action is needed to safeguard the biodiversity of the world's forests amid alarming rates of deforestation and degradation, according to the latest edition of The State of the World's Forests released today.
Published on the International Day for Biological Diversity (22 May), the report shows that the conservation of the world's biodiversity is utterly dependent on the way in which we interact with and use the world's forests.
The report was produced by the Food and Agriculture Organization of the United Nations (FAO) in partnership, for the first time, with the United Nations Environment Programme (UNEP), and technical input from the UN Environment Programme World Conservation Monitoring Centre (UNEP-WCMC).
It highlights that some 420 million hectares of forest have been lost through conversion to other land uses since 1990, although the rate of deforestation has decreased over the past three decades.
The COVID-19 crisis has thrown into sharp focus the importance of conserving and sustainably using nature, recognizing that people's health is linked to ecosystem health.
Protecting forests is key to this, as they harbour most of the Earth's terrestrial biodiversity. This report shows that forests contain 60,000 different tree species, 80 percent of amphibian species, 75 percent of bird species, and 68 percent of the Earth's mammal species.
FAO's Global Forest Resources Assessment 2020, noted in the report, found that despite a slowing of the rate of deforestation in the last decade, some 10 million hectares are still being lost each year through conversion to agriculture and other land uses.
"Deforestation and forest degradation continue to take place at alarming rates, which contributes significantly to the ongoing loss of biodiversity," FAO Director-General, QU Dongyu, and the Executive Director of UNEP, Inger Andersen, said in the foreword.
The report presents a comprehensive overview of forest biodiversity, including world maps revealing where forests still hold rich communities of fauna and flora, such as the northern Andes and parts of the Congo Basin, and where they have been lost.
Conservation and sustainable use:
In this report, a special study from the Joint Research Centre of the European Commission and the US Forest Service found 34.8 million patches of forests in the world, ranging in size from 1 hectare to 680 million hectares. Greater restoration efforts to reconnect forest fragments are urgently needed.
As FAO and UNEP prepare to lead the United Nations Decade on Ecosystem Restoration from 2021 and as countries consider a Global Biodiversity Framework for the future, Qu and Andersen both expressed their commitment for increased global cooperation to restore degraded and damaged ecosystems, combat climate change and safeguard biodiversity.
"To turn the tide on deforestation and the loss of biodiversity, we need transformational change in the way in which we produce and consume food," said QU and Andersen. "We also need to conserve and manage forests and trees within an integrated landscape approach and we need to repair the damage done through forest restoration efforts."
The report notes that the Aichi Biodiversity Target to protect at least 17 percent of the Earth's terrestrial areas by 2020 has been achieved for forests, although progress is still required to ensure the representativeness and effectiveness of such protection.
A study conducted by UNEP-WCMC for this report shows that the largest increase in protected forest areas occurred in broadleaved evergreen forests – such as those typically found in the tropics. Furthermore, over 30 percent of all tropical rainforests, subtropical dry forests and temperate oceanic forests are now located within protected areas.
Jobs and livelihoods:
Millions of people around the world depend on forests for their food security and livelihoods.
Forests provide more than 86 million green jobs. Of those living in extreme poverty, over 90 percent are dependent on forests for wild food, firewood or part of their livelihoods. This number includes eight million extremely poor, forest-dependent people in Latin America alone.
Lao PDR Signs Agreement to Protect Forests and Reduce Carbon Emissions
The Lao PDR and the World Bank's Forest Carbon Partnership Facility (FCPF) have signed an agreement to provide up to $42 million between now and 2025 to support the country's efforts to reduce emissions from deforestation and forest degradation (REDD+). A ceremony today marked the launch of this forest- and climate-focused program.
Under this Emission Reductions Payment Agreement (ERPA), the World Bank commits to making payments to the Lao PDR for verified reductions of up to 8.4 million tonnes of carbon dioxide emissions in northern Laos. The program aims to address the drivers and underlying causes of forest loss in six provinces (Houaphanh, Luang Prabang, Oudomxay, Luang Namtha, Bokeo, Xayabouly), encompassing a third of national territory. The region has been responsible for 40 percent of nationwide deforestation and forest degradation between 2005–15.
"We are committed to improving land use, strengthening forest protection, and enhancing forest restoration in line with the 2019 Forestry Law, the 9th National Socio-Economic Development Plan for 2021-2025, and the National Green Growth Strategy to 2030," said Thongpath Vongmany, Vice Minister for Agriculture and Forestry. "This is an opportunity to drive economic growth and resilience with more sustainable rural land use based on participatory and integrated planning."
The geography of northern Laos is distinct, with over 20 ethnic groups calling this mountainous region their home. Limited accessibility and infrastructure in these remote areas play a role in preserving cultural heritage, but also pose challenges for job opportunities, transportation, access to social services, and the promotion of industry and trade.
Working across sectors, the Lao emissions reduction program, entitled "Promoting REDD+ through Governance, Forest Landscapes and Livelihoods — Northern Laos", supports better forest and land governance, land-use planning, livelihoods development, and sustainable ecosystem management to reduce pressure on forests. It also includes a benefit-sharing arrangement that will encourage communities and other stakeholders to participate.
"This innovative financing is part of World Bank support that helps the Lao PDR manage its landscapes for greener and more resilient economic growth and recovery," said Nicola Pontara, World Bank Country Manager for Lao PDR. "This results-based funding will reduce emissions while benefiting people who depend on sustainable forests for their livelihoods."
Lao PDR is the third country in Asia, after Indonesia and Vietnam, and the ninth country worldwide to sign an ERPA with the World Bank's FCPF. The total value of these nine agreements, which have also been made with Chile, Costa Rica, Côte d'Ivoire, the Democratic Republic of Congo, Ghana and Mozambique, is nearly half a billion US dollars. Several other countries are expected to finalize their emission reductions programs and follow suit with ERPA signings early this year.
The Forest Carbon Partnership Facility is a global partnership of governments, businesses, civil society, and indigenous peoples' organizations focused on reducing emissions from deforestation and forest degradation, forest carbon stock conservation, sustainable management of forests, and the enhancement of forest carbon stocks in developing countries — activities commonly referred to as REDD+. Launched in 2008, the FCPF has worked with 47 developing countries across Africa, Asia, and Latin America and the Caribbean, along with 17 donors who have made contributions and commitments totaling $1.3 billion.
Climate change is a 'global emergency'- Poll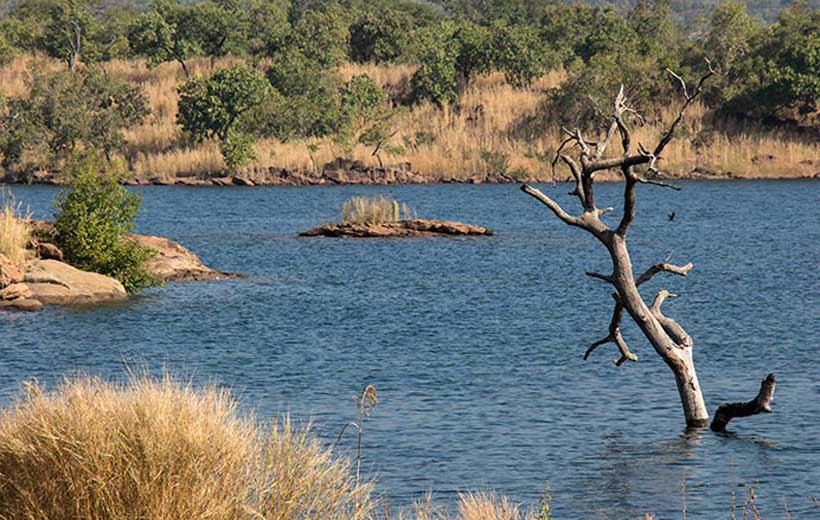 Almost two-thirds of over 1.2 million people surveyed worldwide say that climate change is a global emergency, urging greater action to address the crisis, results from a new UN climate survey revealed on Wednesday.
Described as the biggest climate survey yet conducted, UN Development Programme (UNDP)'s "People's Climate Vote" poll also showed that people supported more comprehensive climate policies to respond to the challenges. The survey covered 50 countries with over half the world's population.
"The results of the survey clearly illustrate that urgent climate action has broad support amongst people around the globe, across nationalities, age, gender and education level," Achim Steiner, UNDP Administrator said in a news release.
The poll also showed "how" people want their policymakers to tackle the climate crisis.
"From climate-friendly farming to protecting nature, and investing in a green recovery from COVID-19, the survey brings the voice of the people to the forefront of the climate debate. It signals ways in which countries can move forward with public support as we work together to tackle this enormous challenge," Mr. Steiner added.
'Biggest survey ever' on climate change
UNDP said that the poll was the world's biggest survey ever of public opinion on climate change. It was conducted as countries prepare for negotiations at November's COP26, the 26th session of Conference of the Parties to the UN Framework Convention on Climate Change (UNFCCC).
The survey asked respondents if climate change was a global emergency and whether they supported 18 key climate policies across six action areas: economy, energy, transport, food and farms, nature, and protecting people.
Its target audience of 1.2 million included over half a million people under the age of 18, a key constituency on climate change that is typically unable to vote yet in regular elections. Innovations, such as distribution across mobile gaming networks, were used to ensure that the young audience were reached.
According to UNDP, polling experts at the University of Oxford weighted the huge sample to make it representative of the age, gender, and education population profiles of the countries in the survey, resulting in small margins of error (+/- 2 per cent).
People want broad climate policies
The results showed that people supported "broad climate policies", beyond the current situation, UNDP said.
For instance, in eight of the ten survey countries with the highest emissions from the power sector, majority backed more renewable energy. In four out of five countries with the highest emissions from land-use change and enough data on policy preferences, the majority supported conserving forests and land. Nine out of ten of the countries with the most urbanized populations backed more use of clean electric cars and buses, or bicycles.
The survey also found a direct link between a person's level of education and their desire for climate action, according to UNDP.
There was very high recognition of the climate emergency among those who had attended university or college in all countries, from lower-income countries such as Bhutan (82 per cent) and Democratic Republic of the Congo (82 per cent), to wealthy countries like France (87 per cent) and Japan (82 per cent).
Findings also revealed that while younger people (under 18) were more likely to say climate change is an emergency, other age groups were not far behind, with 65 per cent aged 18-35; 66 per cent aged 36-59; and 58 per cent over 60, expressing affirmation.
"[This] illustrated how widely held this view has become," said UNDP.
Serving up sustainable food
Along with a vow to return to exercise, upping personal intake of fruit and vegetables tops the list of New Year's resolutions for many. But what if this year's resolution didn't end with the eating – and extended to reducing the amount of healthy, nutritious produce that gets trashed?
That's a commitment that the United Nations Environment Programme (UNEP) is banking on to help achieve the Sustainable Development Agenda.
Global estimates suggest that roughly one-third of food produced for human consumption is lost or wasted every year. Those 1.3 billion tons of fruits, vegetables, grains and roots are lost through spillage or spoilage in the harvest-to-market chain, or to spoilage and discard once products hit retailers and, eventually, consumers.
In a world where malnutrition is a contributing factor to roughly 45% of deaths of children under age five in developing countries, and where consumption of highly processed foods is pushing obesity rates ever higher, remaining accountable to those New Year resolutions isn't just personal – they're critical for humanity.
They are also critical for the survival of the planet. Food production, consumption and waste – and how they impact the environment – will be a key topic of discussion at this year's United Nations Environmental Assembly (UNEA-5), taking place online on 22-23 February 2021.
UNEP and partners are developing the world's most comprehensive data analysis and modelling on food waste, which will be launched at the Assembly. Titled the 'Food Waste Index', the document will be released at UNEA-5. It offers new estimates of food waste at household, retail and food service sectors at country level, and provides a methodology that enables countries to measure and track progress on Sustainable Development Goal 12.3, which aims to halve retail and consumer food waste and reduce food loss by 2030.
Food systems for the future
Agriculture and the pressure to produce cheaper, faster commodities are among the primary drivers of biodiversity loss. Resource-intensive food production that depends heavily on the use of inputs such as fertilizer, pesticides and complex irrigation and energy systems means fewer wild spaces for the other creatures we share nature with, whether it's birds, mammals, insects or microbial organisms. Meanwhile, political and economic structures are pricing farmers off their land.
"The COVID-19 pandemic revealed the obstacles and blockages in our global food system. We have a timely opportunity to build back better and redesign the way we grow, harvest, sell and eat the bounty of nature's production," said Clementine O'Connor, from UNEP's Sustainable Food Systems Programme.
Transforming our food systems will not only help restore biodiversity and habitat but can also strengthen market opportunities for smallholder farmers – many of whom are women on the road to economic self-sufficiency through sustainable production of fruit and vegetables.
A fruitful year?
At UNEA-5, the virtual convening of representatives of UN member states, the private sector, civil society, scientists and other leaders will be an opportunity to share and adopt best practices for transforming food systems. Momentum toward sustainable food production and consumption that is generated by the Assembly will be built upon going forward in 2021, with the historic first-ever UN Food Systems Summit.
The year 2021 has also been marked by the Food and Agriculture Organization of the United Nations (FAO), as the International Year of Fruits and Vegetables 2021 to highlight the role of fruits and vegetables in human nutrition, livelihoods, food security and health.