What Effect Will the Coronavirus Pandemic Have on Migration Issues?
Labour migration in Russia has suffered the shocks of the pandemic and the coming economic crisis, bringing about major changes to its present and future. Even today, many migrants find themselves in the difficult position of having to wait for the restrictive measures to be lifted, and their prospects of going home are vague (due to the borders being temporarily closed, as well as the fact that their home countries suffer from unemployment). Additionally, the access of migrants to the Russian labour market is shrinking rapidly. But do the massive changes that have taken place in 2020 constitute a turning point? How significant will their impact on the future of labour migration in Russia be? How will the situation in Russia be affected (and how much has it already been affected) by the changes in the Eurasian and global migration systems that have been brought about by barriers to migration that have only appeared recently? [1]
The Global Context
The "perfect storm" that has combined the coronavirus pandemic, a dramatic drop in oil prices, the unfolding economic crisis (that is worse than the crises of the last decades), the closing of borders between states (including borders within regional unions such as the EU and the EAEU), the sharp restrictions in international trade, the long-term demand for political populism in most host countries stemming from playing the "migrant card," the drought expected in Europe and the United States, and the unprecedented plague of locusts in Africa, Asia and the Middle East, will all make it far more difficult to manage migration flows throughout the world.
The consequences of this "perfect storm" that is unfolding before our eyes are so significant that they have prompted a series of negative forecasts, ranging from doubling the scale of the expected famine (according to the United Nations World Food Programme, or WFP, over 265 million people across the globe may face acute food shortages by the end of 2020, which is 130 million more than predicted in 2019) to predicting a revision of the outcomes of globalization, partially abolishing the global division of labour and gradually drifting towards the principle of the self-sufficiency of national economies (if governments fail to take control of the crisis within a year). All these forecasts focus on factors that will ultimately affect migration processes, from prompting new refugee flows out of Africa to the increased vulnerability of migrant workers in most host countries.
New Changes and Changes Long Underway
Rapid changes taking place all over the world in 2020 have altered the challenges involved in controlling migration.
Over the past few decades, Russia has seen major changes in external migration, including differentiation of inbound flows (an increase in the share of families migrating, more migrant women and children, and greater age diversity); growing numbers of migrants from small towns and rural areas; falling education and income levels, as well as greater cultural diversity (including languages and faiths), among newly arriving migrants; and a change in the structure of migration flows, with migrants from Central Asia dominating.
On the other hand, the main incentives for migration to the Russian Federation have not changed: Russia has the best economic situation within the Eurasian migration system; it has an aging population and thus needs a labour force, including unskilled workers. Demand for unskilled labour is evidenced by a stable inbound flow of migrant workers who are mostly employed in unskilled, physically demanding and low-paying (as seen from the calculations of person-hours) jobs.
Migrant workers have essentially become an integral part of Russia's labour market, and the changes that have taken place in labour migration over recent decades, coupled with the emergence and growth of a "parallel community" with "migrant" services and infrastructure, make their rapid and large-scale return home less likely. For many of them, Russia has already become a second home, and their principal hope for a better future. Nevertheless, some migrant workers will go home in 2020 (let us not forget that many of them are natives of small towns and rural areas who will be able to sustain themselves through their small farmsteads), although the contributing countries have very limited opportunities for supporting their returning citizens. For instance, experts propose giving away land in rural areas and decreasing the tax burden.
Recent expert reviews analyzing the effects that the coronavirus pandemic has had on labour migration mostly focus on the short term, while predictions of falling labour migration into Russia use the 2008 and 2014 crises as points of reference. However, the 2020 economic crisis in Russia has its own specifics: the economic situation has deteriorated sharply, and the pandemic has only added to its woes; there has been a sharp drop in oil prices; international sanctions have continued; borders have been closed and economic activities suspended. Another important factor is the social anxiety that the people of Russia have increasingly experienced over the past several years, which has been exacerbated by the negative socio-economic consequences that can already be observed (small and medium-sized businesses closing, large numbers of Russian citizens being laid off and having difficulties paying their mortgages, the vulnerability of mass medical services that has been highlighted by the pandemic, etc.). The state's mitigating response has been slow in coming, even though it involves minimal costs. Consequently, we can predict an unstable socio-economic (and even political) situation, which will lead to issues of managing migration flows being relegated to the background, while homebound migrant flows will be greater than during previous crises.
The difficult situation today is fraught with unpleasant consequences both for migrant workers themselves and for the Russian labour market. In the coming months, migrant workers will be partially pushed out from the niches of Russia's legal labour market in big cities. We know this from past experience (the crises of 2008–2010 and 2014–2016). However, purchasing power, which has been limited by the economic crisis, will work major changes in the shadow sector as well, curtailing the number of jobs even in those businesses that do not pay taxes (or do not pay them in full) and minimize their expenditures by way of the super-exploitation of labour. The shadow sector of the labour market is expected to grow. Foreign workers will compete with Russian citizens, and migrants will have certain advantages here, such as a willingness to work for lower hourly wages and in hazardous conditions, including those that are detrimental to their health. Today, the expected drop in quality of life in contributing countries (due, in part, to smaller money transfers from Russia) makes migrant workers a group that easily offers itself up for super-exploitation.
The changes that have taken place on the Russian labour market as a result of the pandemic (increased numbers of delivery persons, greater numbers of white-collar employees switching to online work, etc.) mean that jobs in delivery services that unemployed Russian citizens typically take as stop-gap solutions until they find a more permanent position will go to foreign workers in the medium term. The caregiving services (domestic workers) will continue to grow due to the aging of the Russian population, which will open up new opportunities for foreign citizens. In the medium term, agriculture will also offer more jobs to foreigners.
Two opposing trends will develop: the state will strive to collect more taxes, and entrepreneurs will strive to minimize their expenditures by hiring more foreigners, sometimes semi-legally and sometimes entirely illegally.
Obviously, in both the short and medium term, at greater or lesser pace, migration legislation will continue to be liberalized and the management of migration flows will become more flexible. For instance, during the pandemic, the President issued an executive order that eased the situation of migrants. In addition, a law was passed allowing those who wish to become Russian citizens to keep their previous citizenship, temporary residence permits were abolished and categories for obtaining Russian citizenship were introduced. These developments appear to be links in the chain of this gradual liberalization, no matter how slow it might be.
The events of 2020 will increase the number of foreign citizens willing to obtain a Russian residence permit or Russian citizenship, particularly among migrant workers who have years of experience living and working in Russia. Given the increasing competition with Russian citizens, migrant workers who want to reduce their outgoings will strive to improve their employability, and acquiring a more protected status will help them minimize risks in terms of finding employment and a place to live.
In the short term, when the restrictive measures imposed in response to the coronavirus pandemic are lifted, emigration of Russian citizens, including skilled workers, might increase against the background of the economic crisis. Educational migration from post-Soviet states (states contributing to Russia-bound migration) will increase, and the number of migrants studying at Russian vocational educational institutions whose graduates have good employment prospects in Russia will noticeably increase.
Many experts expect an uptick in Russia political activity among the Russian people after the pandemic. This may lead to populist parties enjoying more influence in political life, using xenophobic and migrant-phobic myths to boost their popularity.
Migration Challenges for Russia
The changes that have already taken place and are taking place now have brought the issue of modernizing migration challenges in Russia to the foreground.
Crime and Terrorism
Foreigners have never accounted for more than 3–4 per cent of all crimes committed in Russia, as attested by the official data of the Ministry of Internal Affairs of the Russian Federation. Even given the difficult circumstances that migrant workers have found themselves in over the past few months, we can confidently say that crime is unlikely to surge among them. Their long-term plans are geared towards working in Russia, and Russia has strict rules in place that involve deportation after two offenses (including administrative offenses), followed by a lengthy ban on entering the country. These two factors are a powerful deterrent against any illegal activities. Migrant workers typically find themselves breaking the law when it is difficult for them to overcome the barriers to their acquiring legal status in a lawful manner, and when it is cheaper to solve their immigration issues through illegal means. We are talking about buying fake registrations cards and/or employment contracts, not felonies that involve harm to life or health. However, such situations raise more questions about the height of the hurdles that migrants must overcome in order to obtain legal status than about the migrants themselves.
In both the short and medium term, mass migration into Russia is unlikely to generate an increased terrorist threat. However, terrorism challenges will become more relevant in the long term if the state withdraws the previous funding for integratory measures aimed at migrants of all categories, including the integration of foreign-born Russian citizens, particularly children of naturalized migrants. Additionally, given the possible increase in nationalistic sentiments and the growing numbers of terrorist attacks and right-wing crimes, targeting migrants will become a serious long-term challenge.
Healthcare
The risk of the coronavirus and other infectious diseases quickly spreading among migrants is rather high: studies show that migrants tend to live in overcrowded conditions, have limited resources for purchasing protective equipment and medication, are poorly aware of the recommended preventive measures, and generally do not have medical coverage as the price of even the most medical insurance that would include semi-regular check-ups is prohibitively high for them [2]. Consequently, healthcare for migrants is the gravest challenge of all. Migrants fall under the most vulnerable categories during pandemics throughout the world, not just in Russia. International organizations have already voiced this problem.
Growing Xenophobia and Migrant-Phobia
It is possible that xenophobia and migrant-phobia in Russia may grow, and with Russian citizens losing jobs in large numbers, the possibility will only increase. In times of economic crisis, migrants are traditionally seen as competition for Russian citizens who work in menial jobs, which is only fair if heavily qualified, yet this idea is actively explored by populist politicians. Migrant- and xenophobia are unlikely to lead to serious ethnically motivated conflicts in the near future, but it will certainly increase the popularity of political parties and movements that use anti-migrant rhetoric.
Closed Borders
The situation of foreign migrants has already deteriorated significantly due to the restrictions on inbound, outbound and domestic travel imposed during the pandemic. These restrictions apply equally to Russian citizens and the citizens of the EAEU states. Travel barriers being lifted gradually will hardly result in a quick and full recovery of the migration opportunities that existed before the pandemic. This is also a major challenge, since restrictions on the free movement of labour curtail both regional and international economic growth pace.
Increased Job Competition
The upsurge in unemployment in Russia that began in March–April 2020 and is expected to continue in the coming months will increase the competition between Russian citizens and migrant workers somewhat in the short term. In the medium term, the decrease in the size of the working-age population will weaken this competition. However, if the negative scenario materializes (see below), domestic migration will push job competition between Russian citizens and migrants in large cities to higher levels than before the pandemic.
Depopulation of Russian Provinces
One challenge that has invited little discussion is domestic migration, including seasonal work, i.e. Russian citizens from economically depressed regions travelling for seasonal work to regions that are the strongest economically. Crisis phenomena will spur on domestic migration, especially after the peak of the pandemic has been passed, and this will lead to the faster depopulation of Siberia and the Russian Far East. This is a long-term challenge.
The "Brain Drain"
The emigration of skilled workers from Russia will continue to be partially offset by the influx of talented and educated professionals, primarily young persons, from post-Soviet states. This includes educational migration. A small uptick in the "brain drain" from Russia can be expected in the short term, mostly due to the narrowing windows of opportunity for the young generation due to the socio-economic crisis in Russia, and inbound migration will not entirely offset Russia's "brain drain."
Prospects and Conclusions
As of right now, in May 2020, it is difficult to make any accurate estimates about the migration consequences of the "perfect storm" that we are currently experiencing. Not until the pandemic ends and the socio-economic crisis that is brewing becomes clearer. Nevertheless, some consequences for the global community, as well as for Russia, can be seen quite clearly even now.
The International Situation
In the coming years, migrants around the world will experience greater labour exploitation and become increasingly vulnerable. This will be due, among other things, to the growing poverty in countries that contribute to the workforce, as well as to the growing need for migrants to transfer money back home.
Against the background of tightened restrictions and greater obstacles to legal migration, both undocumented (illegal) migration and human trafficking will increase.
Famine and social unrest (including armed conflicts) stemming from unresolved problems with food supplies in Africa, Asia and the Middle East will increase the risks of new refugee flows.
If deglobalization does not lead to outright border closures and integration associations shutting themselves off (for instance, the European Union closing its borders), then it may, to a greater or lesser degree, result in new restrictions on migration. Having said that, the triumph of globalization is that it has been interfering with or even destroying the self-sufficiency of most countries for decades, increasing their dependence on the international division of labour, tourism, and trade. The cutting of international ties during the pandemic has worsened the situation in all states that depend on international supply chains. Consequently, a new upsurge in industrialization and reindustrialization in both developed and developing countries appears quite realistic. In the medium and long term, this development will bolster the demand for both skilled and unskilled workers and result in the obstacles to migration flows being somewhat relaxed.
Russia
Russia fits into most of the global trends outlined above.
In the short term, the EAEU partnership will take on more pragmatic, or perhaps stricter, forms. However, migration flows will not shrink. Instead, they will change their format: shadow labour relations will increase, as will the number of human rights violations; labour protection standards will deteriorate, and human trafficking will be on the rise. Thus far, the negative consequences of these changes are hard to assess, but in the medium term (the next three to four years), Russia can expect to see the following scenarios, all of which directly depend on the socio-economic measures the government adopts in the short term.
1. The optimistic scenario.
Once the restrictive measures are lifted, the Government of the Russian Federation will launch intensive purchasing power support by pouring money into the economy and helping it emerge from the "slowdown," with special attention being paid to small- and medium-sized businesses [3]. Demand for migrant labour (both skilled and unskilled) will gradually increase, and in the medium term, those migrant workers who had gone into the shadow economy immediately after the restrictive measures were lifted and those who had temporarily returned home will have more opportunities for legal employment.
Centripetal trends in domestic migration (people moving to Central Russia) will remain in place, but there will be no major increases in seasonal workforce. Educational migration in Russia will continue at the same pace and will gradually become differentiated due to the influx of foreign students into Russian vocational educational institutions. Migration legislation will be further liberalized, thus stimulating the legal employment of Migrant workers. Considerable attention will be paid to the influx of skilled labour and to curtailing the "brain drain."
This scenario implies migration flows returning to their previous levels in the short term and gradually increasing in the medium term.
2. The pessimistic scenario.
The Russian economy is slow to recover. Solvent demand is low. Real unemployment is growing. Jobs in economic niches that had been traditionally occupied by migrants are moving into the shadow economy. Migration-related corruption does not drop, or even grows and becomes a part of everyday life, making it more difficult for the authorities to manage the migration system. Business owners, particularly small business owners, prefer to hire migrant workers off the books. Super-exploitation of migrants continues or even increases. Non-payment of wages and other elements of human trafficking are not suppressed effectively and become more widespread. Foreign workers (including workers from Central Asia) are partially re-oriented to other labour markets. The "brain drain" and emigration from Russia continue, mainly in the form of young people.
Domestic migration into Central Russia is on the rise, as is seasonal work. Educational migration to Russia shows little growth, but Russian vocational educational institutions attract more foreign students. The liberalization of migration legislation slows down.
In this scenario, the migration flow will recover within the next one to three years.
Just which scenario will appear depends directly on the socio-economic situation in Russia and on the stability of its political development. Right now, the second (pessimistic) scenario appears more realistic.
[1]Ivakhniuk I.V. The Eurasian Migration System: Theory and Policies. Moscow: MAKS Press, 2008 (in Russian).
[2] Poletaev D. V. and Y. F. Florinskaya. Migrant Awareness of Tuberculosis and HIV. Moscow: Krasny Krest, 2015.
[3] When Does Russia's Economy Pass the Point of No Return? Working Paper. April 2020. Institute of Economic Forecasting of the Russian Academy of Sciences. Institute for the Economy of Growth. http://stolypin.institute/institute/kogda-budet-proydena-tochka-nevozvrata-dlya-rossiyskoy-ekonomiki/
From our partner RIAC
Psychology of Political Power : Does Power Corrupt or is Magnetic to the Most Corruptible?
Last week I attended a conference on 'Political Power, Morality and Corruption'. A Socratic dialogue with fellow scholars led me back to one question that epistemologically haunts political theory and philosophy to date – Does power corrupt or is magnetic to the most corruptible? The cornerstone that this question posits on is antithetical to the idea of power duality as malefic or benefic. Instead, this problem statement is trying to explore and exact the fundamentals of political power. While the former part of the question is striving to deconstruct the soma of power itself, the latter construct of the question is focussing on the agency of an individual with political power.
Now, if you have read Frank Herbert's Chapterhouse Dune, Missionaria Protectiva US science fiction novelist (1920 – 1986), he writes, "All governments suffer a recurring problem: Power attracts pathological personalities. It is not that power corrupts but that it is magnetic to the corruptible. Such people have a tendency to become drunk on violence, a condition to which they are quickly addicted". Rather than saying absolute power corrupts absolutely, Herbert reveals a common metaphysical denominator: corruptibility,  that fundamentally connects all those with political power. However, his sematic interpretation gives birth to more questions than answers. Suppose we take Herbert's argument in consideration and assume that the most corruptible are indeed attracted to power. In that case, the global political infrastructure as we know today, is then built on the building block of corruption by its very virtue. For example, the 4th edition of the Global Corruption Index (GCI 2021) covered 196 countries and territories, and provided a comprehensive overview of the state of corruption around the world based on 43 variables. This extensive data revealed that only 52 countries have a low corruption index, with Finland and Norway leading the way. On the other hand, the rest 144 countries are suffering from profane corruption. Using Herbert's interpretation of power and corruption, should we conclude that political corruption which is about privatization of average citizen and the use of public sphere to promote private interests, is the foundational political infrastructure of these 144 countries? And if this assertion is true, does it mean that every government representative of these 144 countries are fundamentally corrupt? Herbert's simplistic interpretation of the problem statement creates a moral conundrum of either this or that, rather than exploring the connection between the two variables – power and corruption.
Power does not corrupt. It amplifies and reveals a leader's predispositioned traits.
For decades, social psychologists were convinced that power corrupts. One of the key demonstrations of this assertion was the classic Stanford Prison Simulation Experiment (Zimbardo, 1971), where volunteers were randomly assigned to play the role of prisoners or prison guards. As the day passed by, it was observed that the students who were given the role of prison guards became sadistic and exercised their power to subjugate prisoners by taking away their clothes and forcing them to sleep on concrete floors. This subduing was absolute barbaric and callous in nature. The results were shocking. However, the Stanford Prison Experiment failed to explore one crucial variable –  the behavioural and cognitive pattern of students who willingly participated and were recruited to be a part of 'study of prison life'. So, Thomas Carnahan and Sam McFarland (2007) conducted an experiment on Revisiting the Stanford Prison Experiment: Could Participant Self-Selection Have Led to the Cruelty?. They wanted to studywhat kind of people participate and are drawn to the likes of Stanford Prison Experiment. The research revealed that " volunteers for the prison study scored significantly higher on measures of the abuse-related dispositions of aggressiveness, authoritarianism, Machiavellianism, narcissism, and social dominance and lower on empathy and altruism, two qualities inversely related to aggressive abuse".
What Carnahan and McFarland's experiment revealed was that power doesn't corrupt, but it is a phenomenon that is monopolized by the agency of an individual. Power amplifies and exposes cognitive and behavioral predispositions that already exists within you. It merely reveals your innate tendencies, but it does not corrupt. Let's take another example of a democratic statesman who wants to introduce a new healthcare bill for his people, is unexpectedly confronted with an ethical conundrum – he can either strengthen his political power and wealth by collaborating with pharmaceutical giants and increase the prices of the medicines in concern (demand-supply chain) , or he can metamorphosize his proposed bill into reality and benefit his subjects. What will he do? Since he already has procured political power and is deliberating on actualizing his healthcare bill to empower people, power here has not corrupted him. In fact, the argument that power corrupts collapses because if power indeed corrupts, this democratic statesman would not have proposed a healthcare bill for the welfare of his people to begin with. However, if he decides to enact the bill in favor of pharmaceutical moguls to increase his wealth and political status quo, it would be due to his predispositioned behavioral and cognitive schema for corruptibility. How he responds to this ethical conundrum will mirror his political psyche. It has nothing to do with power being essentially corruptible. Power only amplifies and exposes a leader's predispositioned traits.
Friedrich Hayek makes a similar point in his chapter 'Why the worst get on top' in The Road to Serfdom (1943), where he highlights that individuals who rise to the top in the government are those who want to wield power and those who are most ruthless in using power. He writes, "Neither the government administration of a concentration camp nor the Ministry of Propaganda is suitable places for the exercise of humanitarian feelings. Yet, positions like these create a totalitarian state. So, when a distinguished American economist concludes that the probability of people in power disliking the possession and exercise of power is low, is similar to falsely assuming that the probability of an extremely tender-hearted person to desire a position of an whipping-master in a slave plantation is high."
Recently, psychologists have re-investigated this phenomenon and theorised that rather than being a corrupting influence, power amplifies leaders' innate tendencies. For example, extensive research on 'Leader corruption depends on power and testosterone' by Bendahan, Zehnder, Pralong and Antonaki used incentivized experimental games to manipulate leaders in power. Here, leaders had complete freedom to decide monthly pay-outs for themselves and their followers. Now, leaders could have made a prosocial decision to benefit the public good. However, they chose to abuse their power by invoking antisocial decisions, which reduced the total pay-outs of their followers but boosted the leaders' earnings with a high margin. The researchers write, "In Study 1 (N = 478), we found that both amount of followers and discretionary choices independently predicted leader corruption. Study 2 (N = 240) examined how power and individual differences (e.g., personality, hormones) affected leader corruption over time; power interacted with endogenous testosterone in predicting corruption, which was highest when the leader power and baseline testosterone were both high. Honesty predicted initial level of leader's antisocial decisions; however, honesty did not shield leaders from the corruptive effect of power." 
Concluding with Caligula – The Mad Roman Emperor!
After years of witnessing the most barbaric purges, treason laws, exiles, execution, and corruption of all time during Tiberius's rule, Caligula (37 – 41 AD) was seen as a breath of fresh air when he took the throne. After going through despondent years of constant fear, Caligula's initiation was perceived as a hope for a flourishing Roman republic. At first, Caligula lived up to the expectations of the roman people. He brought back many people exiled by Tiberius and ceremoniously burned the records of the infamous Treason Trails held by Sejanus under the order of Tiberius. This act was celebrated and made Caligula popular and well-liked among the Senate. He then took a step further and eliminated unpopular hefty taxes, initiated constructions of harbors that created massive employment opportunities for Roman citizens, and staged lavish events like chariot races, gladiator shows, and theatre plays to entertain his people. He was indeed a breath of fresh air after Tiberius. 
But, after seven months of his rule, things changed for the worst. Caligula started to use and abuse his political powers so dauntlessly that it pushed Rome into a dark age of political and economic instability. He went on a rampage of committing murder, adultery, and acts of debauchery. His eccentricities became more murderous, including restating the very Treason Trials that he had ended. Dressed in silk robes and covered in jewels, Caligula pretended he was a god. He made it mandatory for his senators to grovel and kiss his feet and seduced their wives at lavish dinner parties. He wanted his statue to be erected in the temple at Jerusalem, which at the point, would have been highly controversial in a region that was already prone to revolt against the Romans. Luckily, Herod Agrippa, who ruled Palestine then, convinced him not to do so. Additionally, since Caligula was spending vast amount of money on his lavish lifestyle, he emptied Rome's treasury. To reverse this damage, he started blackmailing roman leaders and senates, and confiscated their properties and wealth. 
There is no denying that there was a method to Caligula's political madness but power didn't corrupt him. If it did, the first initial seven months of ruling Rome after Tiberius, Roman republic would not have experienced economic, political and culture growth. However, power certainly did amplify and expose his innate characteristics of corruptibility and debauchery. Caligula's madness of abusing political power and tyrannical reign grew out of control. An assassination plot for structured against him and he was murdered after being stabbed over 30 times by a cabal of Praetorian guards in 41 A.D. This reminds me of what Robert Caro mentioned in his book The Passage of Power: The Years of Lyndon Johnson(2012), "Power always reveals. When a man is climbing, trying to persuade others to give him power, concealment is necessary. But, as soon as the man obtains more power, camouflage becomes less necessary." To conclude, it is not that the power corrupts or is magnetic to the most corruptible. The truth is – power only reveals who you truly are.
Omicron and Vaccine Nationalism: How Rich Countries Have Contributed to Pandemic's Longevity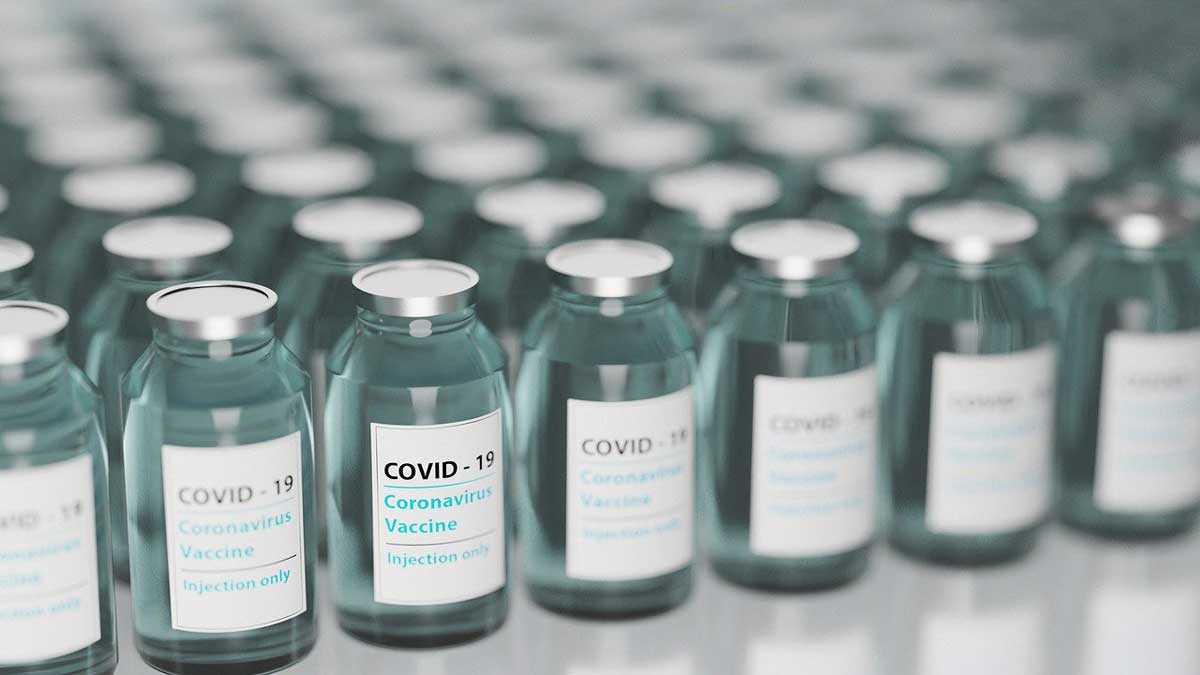 In a global pandemic, "Nobody is safe until everyone is safe", – it is more of true with respect to the current globalized world system. It is said that crisis strikes the conscience and forces the 'commonality of purpose' on one another- and a major one in magnanimous scale. But the current Covid-19 crisis seems to have emerged in oddity with this very axiom, of course, due to self-serving, in WHO's words- 'self-defeating' and 'immoral', approaches to dealing the pandemic by wealthy countries.
A new and potentially more transmissible variant of Covid-19 virus, named Omicron by WHO, has been detected in South Africa. With scientists yet to be confirmed about new variant's epicenter and its likely implication on human immune system, the emergence of Omicron has brought the long-warned case of 'vaccine nationalism'– a phenomenon in which each nation prioritizes securing ample doses without considering impact on poor ones- to light.
Unheeded to the repeated warnings by scientists and pandemic specialists, many of the world's richest countries had embarked on a vaccine-acquisition frenzy and hoarded jabs more than their requirements. Some countries have even gone to the extent that they had acquired up to four times what their population needed. Thereby, it has left majority of poor and developing countries, particularly those in global south, unvaccinated, with further risk of the virus being muted into more virulent variants, as in the case of Omicron.
A simple numerical data over vaccination rate across the world exposes the grotesques picture of pandemic recovery divide among the countries and immoral hoarding and hedging efforts on vaccine supplies by wealthy countries. As of now, whereas only 3% of people in low income countries have fully been vaccinated, the figure exceeds 60% in both high-income and upper-middle –income countries. In Africa, the most under-vaccinated and the epicenter of ominous Omicron, only some 7% of its 1.3 billion people are fully immunized.
Given the 9.1bn vaccines already manufactured and 12bn expected by the end of this year, the question is- why does vaccination effort remain so discriminatory and dividing across the regions? The answer, in most part, lies in the 'pervasive economic inequity' inherent in initial vaccine-acquisition process. With their enormous capacity to pay out, rich countries, even before pandemic took devastating hold, had pursued a 'portfolio-approach' in investing on vaccine development research by pharmaceutical companies- simultaneous investment on multiple ones. In exchange, those countries stroke bilateral deal with each drag company to secure enough prospective vaccine doses to inoculate their respective population several times over.
This absolutist vaccine-acquisition drive of wealthy nations had substantially thwarted the holistic approach taken up by World Health Organization(WHO) under the platform of COVAX, a vaccine sharing program. With the aim of reducing the delay in vaccine allocation to poor and developing countries, and thus ensuring vaccine equity, the multilateral platform didn't get enough incentives from wealthy ones, since started its journey in April 2020. Both investment and acquisition by well-off countries, having bypassed the COVAX, kept them into the front of manufacturing line, thereby, contributed to the distributional injustice.
'What starts wrong ends wrong'- initial absolutist approaches in vaccine acquisition started to be manifested in discriminatory distribution of vaccines. Thereby, an amazing scientific breakthrough, development of vaccine in record time, has been offset by awful political policy. In mid-2021, when one portion of world were almost on the track of carefree normalcy, people in bigger portion were struggling to breath. Today, problem is not in production of vaccines, as 2 billion doses of vaccines are being manufactured in every month, rather in the 'unfairness of distribution'.
Early monopolistic exercise by G20 on acquisition and subsequent stockpile of vaccines has resulted in such galling situation that they have commandeered over 89% of vaccines already produced and over 71% of future deliveries. Consequently, the global inoculation drive, since started, is so unjust that for every vaccine delivered to the poorest countries, six times as many doses are being administered as third and booster vaccines in the richest countries. Adding further to the crisis being escalated, while more than 100 countries, for past one year, have desperately demanded emergency waiver on TRIPs related regulatory restriction on Technologies crucial to pandemic recovery, it has repeatedly been blocked by UK and EU.
Picture is not all-about gloomy with respect to vaccine collaboration but it is quite tiny to the scale of requirements. Rich countries could not deliver on the commitments they did to help poor countries immunize their population. For instance, WHO's target of having 40% of global population vaccinated by end of this year, through COVAX, seems certainly to fall short largely due to the rich countries failing to deliver on their promise to use their surplus vaccines to immunize the under-vaccinated countries. Far from near, the G7 countries had drastically failed to deliver on their promises made on G7 summit in June. As of last week, USA has delivered only 25%, with further embarrassing arithmetic of EU only 19%, UK 11% and Canada just 5%.
Given the frightening predictions from WHO that another 5 million could be added to the already 5 million death tolls across the world, in the next year or more, it is high time starting a collective endeavor with herculean efforts to inoculate large swaths of unvaccinated people in un-protected areas. Keeping large portion out of vaccination will only make the pandemic endure with no time to end, as virus continues to persist through mutating in un-protected area into a more menacing variant. If so, then again someone else may say, after next the worst wave- "We were forewarned- and yet here we are".
The Nuclear Weapons Ban Treaty (TPNW): Wishful daydream or historic milestone?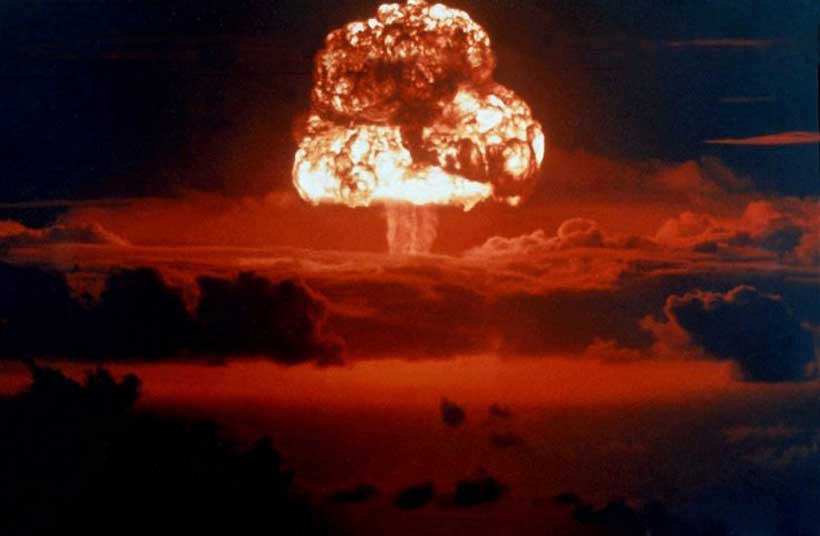 The Treaty on the Prohibition of Nuclear Weapons (TPNW), adopted in 2017, has entered into force on the 22nd of January of this year and the number of ratifying states continues to grow, with Mongolia being the latest to announce its accession. This positive trend is certainly welcomed with enthusiasm by the Civil Society campaigners and growing number of supporters of this treaty that represents a huge step forward for the global movement to draw attention to the catastrophic humanitarian consequences of any use of nuclear weapons. It would certainly be dishonest to ignore the fact that this new international legal instrument remains controversial, to say the least, for most of the members of the so-called nuclear deterrence community. As preparations are ongoing for the first Meeting of States Parties, scheduled to take place in Vienna on 22-24 March 2022, it is useful to address some of the main doubts and arguments against the treaty.
In this regard, the main criticism is that it makes no sense to support a treaty on nuclear weapons if those states that possess them have not joined nor any intention to join it.
In order to address this claim, it may be useful to recall that in the case of the Mine Ban and the Cluster Munition treaties, its main promoters and supporters were also states that did not possess those weapons, and that those international instruments also received some harsh criticism for this reason. Despite of this, there is no doubt now that both of those treaties have become remarkable success stories, not only by achieving the goal of approaching universalization, but also by consolidating a general moral condemnation of those categories of weapons. Therefore, the argument that a treaty necessarily needs to be joined by the possessors of the weapons can easily be rebutted. Despite of the current position of the nuclear weapons states, each new ratification of the treaty is not meaningless: on the contrary, it provides the treaty more authority and contributes to the growing pressure on nuclear weapons states to adopt further steps towards nuclear disarmament.
The other major contribution of the TPNW is that it facilitates the process of delegitimisation of nuclear weapons, necessary to finally amend the well-established foundations of nuclear deterrence doctrines. The humanitarian principles that are underlying the treaty are totally incompatible with those doctrines, and therefore are having an impact on them by highlighting the inherent immorality and illegitimacy of nuclear weapons.
Another argument for the case of ratification is that it provides states the opportunity to support the process of democratization of the global debate on nuclear weapons, as this new treaty has been the result of a very open discussion with active engagement of delegations from all geographic regions and, in particular, of representatives of Civil Society. This is not a minor aspect of this process, but a key element. Indeed, unlike in negotiations of previous international legal instruments, in this era of growing complexity and interlinkages, the main challenges faced by humankind are being addressed by a diverse group of citizens, from all walks of life and regions. Traditional diplomacy is certainly not enough, and in the case of the TPNW, the positive results would clearly not have been possible without the decisive boost provided by the International Campaign to Abolish Nuclear Weapons (ICAN), which was able to mobilize Civil Society and likeminded governments towards the goal of negotiating a nuclear weapons ban treaty.
While it would be naïve to expect the establishment of the nuclear weapons states to be convinced by the humanitarian narrative and in a foreseeable future to amend its defence and security policies base on nuclear deterrence, the TPNW and its focus on the security of the human being instead of the traditional notion of the security of the state, are already having an impact on the academic and public debates in those states.
The second argument used by its critics is that the TPNW weakens the Non-Proliferation Treaty (NPT). Actually, this is not only incorrect, the opposite is true. In fact, the TPNW can serve as an initiative to help implement article VI of the NPT, by which parties are committed to undertake to "pursue negotiations in good faith on effective measures relating to cessation of the nuclear arms race at an early date and to nuclear disarmament". This is of vital importance as the treaty clearly attaches a key role to all parties, and not only to those states that possess nuclear weapons. This commitment has also been reflected in the Final Document of the 2010 NPT Review Conference, and the TPNW can be understood as a reflection of that obligation to contribute to nuclear disarmament by non-nuclear weapons states.
Another common point is that the nuclear weapons industry is too strong and well consolidated and that it would be naïve to pretend that this treaty could actually have an impact on investment decisions.
This pessimism has also been proven wrong. In fact, in 2021, more than one hundred financial institutions are reported to have decided to stop investing in companies related to nuclear weapons production. As a result, the nuclear weapons industry is experiencing a considerable reduction and the trend towards the exclusion of this sector from investment targets is growing steadily. This is not only the consequence from the legal obligations that emanate from the TPNW but a reflection of the devaluation of the public image associated to these industries. As this public image continues to deteriorate, it is likely that this trend will continue and that the moral condemnation of these weapons of mass destruction will be absorbed into the mainstream of society.
Another common misinterpretation is that the TPNW should be understood as an instrument that is only designed to be joined exclusively by non-nuclear weapons states.
In fact, even though the treaty was developed by non-nuclear weapons states, it has been drafted and negotiated with the goal of universal adherence, including, someday, those states that still include nuclear deterrence in their national security doctrines. In particular, the TPNW establishes a clear set of steps for nuclear weapons states in order to eliminate their arsenals of nuclear weapons. Specifically, within 60 days after the entry into force of the treaty for a state party that possesses nuclear weapons, that state must submit a plan for the complete elimination of its nuclear weapons to a competent international authority that has been specially designated by states parties. The treaty also includes a process to designate a competent international authority to verify the elimination of nuclear weapons by a state before acceding to the treaty, and a process for states parties that maintain nuclear weapons in their territories for the removal of these weapons and report this action to the United Nations Secretary General.
It is also noteworthy that this treaty obliges states parties to provide adequate assistance to victims affected by the use or by testing of nuclear weapons, and to take the necessary measures for environmental rehabilitation in areas contaminated under its control. This dimension of the treaty constitutes an important contribution both to the protection of human rights of victims and to the now inescapable obligation to protect the environment, which are aspects that are not covered by the Comprehensive Nuclear Test Ban Treaty (CTBT). This certainly does not affect the value and vital role of this key instrument of the nuclear disarmament and non-proliferation regime but complements it by addressing the fundamental issue of environmental reparation.
The main challenge now is now not only to achieve a wider universality of the TPNW, but to engage more stakeholders and create awareness on the urgency of bringing pressure on the nuclear weapons states to finally move toward nuclear disarmament. In this regard, Civil Society initiatives have been promoting engagement of members of grassroots, parliament, the media and city governments, particularly in nuclear weapons states, which has had impressive results, with hundreds of local governments expressing support for the treaty and generating discussion among the population. These initiatives serve the purpose of putting pressure on politicians and especially, to facilitate a discussion within democratic societies about the sustainability and risks involved in the possession and harboring of nuclear weapons.
Indeed, the TPNW has a long way to go and overcome many obstacles to achieve its objective, but in its first year of entry into force, it has already had an undeniable impact on the nuclear disarmament and non-proliferation debate, despite the expected skeptics and efforts to ignore its existence stemming from the still powerful nuclear deterrence establishment. Most of its technical experts, academics and government officials honestly believe that nuclear weapons have helped to guarantee peace and stability to the world and therefore should continue as the foundation of international security doctrines. These well-established ideas have been based on the questionable assumption that the deployment of these weapons have avoided war and can guarantee permanent peace for all nations. This has served as a sort of dogmatic idea for many decades, but recent research results have shown that the risks involved are significantly higher and that the humanitarian consequences would be catastrophic for every citizen of the planet. The humanitarian impact paradigm, which underlies the process that has inspired the TPNW, has provoked a tectonic shift in the nuclear disarmament and non-proliferation debate, which had been limited to the NPT review conferences with its often-frustrating results. Certainly, the persistence of the different approaches needs to be addressed in a more constructive discussion among the supporters of this treaty and the deterrence community.
Finally, the fact that the first meeting of states parties of the TPNW will take place in Vienna is very meaningful as Austria has been one of the leading nations in this process, particularly in drafting the Humanitarian Pledge to fill the legal gap for the prohibition of nuclear weapons, which has been a decisive step towards the treaty that has already fulfilled that commitment. Despite of all the difficulties and the persistence of significant resistance, the active and committed participation of diplomats and Civil Society representatives, under the leadership of Austria, allow to envisage that this first meeting will help to strengthen the treaty and move forward in the long and burdensome road to the final objective of achieving a world free of nuclear weapons.