What Effect Will the Coronavirus Pandemic Have on Migration Issues?
Labour migration in Russia has suffered the shocks of the pandemic and the coming economic crisis, bringing about major changes to its present and future. Even today, many migrants find themselves in the difficult position of having to wait for the restrictive measures to be lifted, and their prospects of going home are vague (due to the borders being temporarily closed, as well as the fact that their home countries suffer from unemployment). Additionally, the access of migrants to the Russian labour market is shrinking rapidly. But do the massive changes that have taken place in 2020 constitute a turning point? How significant will their impact on the future of labour migration in Russia be? How will the situation in Russia be affected (and how much has it already been affected) by the changes in the Eurasian and global migration systems that have been brought about by barriers to migration that have only appeared recently? [1]
The Global Context
The "perfect storm" that has combined the coronavirus pandemic, a dramatic drop in oil prices, the unfolding economic crisis (that is worse than the crises of the last decades), the closing of borders between states (including borders within regional unions such as the EU and the EAEU), the sharp restrictions in international trade, the long-term demand for political populism in most host countries stemming from playing the "migrant card," the drought expected in Europe and the United States, and the unprecedented plague of locusts in Africa, Asia and the Middle East, will all make it far more difficult to manage migration flows throughout the world.
The consequences of this "perfect storm" that is unfolding before our eyes are so significant that they have prompted a series of negative forecasts, ranging from doubling the scale of the expected famine (according to the United Nations World Food Programme, or WFP, over 265 million people across the globe may face acute food shortages by the end of 2020, which is 130 million more than predicted in 2019) to predicting a revision of the outcomes of globalization, partially abolishing the global division of labour and gradually drifting towards the principle of the self-sufficiency of national economies (if governments fail to take control of the crisis within a year). All these forecasts focus on factors that will ultimately affect migration processes, from prompting new refugee flows out of Africa to the increased vulnerability of migrant workers in most host countries.
New Changes and Changes Long Underway
Rapid changes taking place all over the world in 2020 have altered the challenges involved in controlling migration.
Over the past few decades, Russia has seen major changes in external migration, including differentiation of inbound flows (an increase in the share of families migrating, more migrant women and children, and greater age diversity); growing numbers of migrants from small towns and rural areas; falling education and income levels, as well as greater cultural diversity (including languages and faiths), among newly arriving migrants; and a change in the structure of migration flows, with migrants from Central Asia dominating.
On the other hand, the main incentives for migration to the Russian Federation have not changed: Russia has the best economic situation within the Eurasian migration system; it has an aging population and thus needs a labour force, including unskilled workers. Demand for unskilled labour is evidenced by a stable inbound flow of migrant workers who are mostly employed in unskilled, physically demanding and low-paying (as seen from the calculations of person-hours) jobs.
Migrant workers have essentially become an integral part of Russia's labour market, and the changes that have taken place in labour migration over recent decades, coupled with the emergence and growth of a "parallel community" with "migrant" services and infrastructure, make their rapid and large-scale return home less likely. For many of them, Russia has already become a second home, and their principal hope for a better future. Nevertheless, some migrant workers will go home in 2020 (let us not forget that many of them are natives of small towns and rural areas who will be able to sustain themselves through their small farmsteads), although the contributing countries have very limited opportunities for supporting their returning citizens. For instance, experts propose giving away land in rural areas and decreasing the tax burden.
Recent expert reviews analyzing the effects that the coronavirus pandemic has had on labour migration mostly focus on the short term, while predictions of falling labour migration into Russia use the 2008 and 2014 crises as points of reference. However, the 2020 economic crisis in Russia has its own specifics: the economic situation has deteriorated sharply, and the pandemic has only added to its woes; there has been a sharp drop in oil prices; international sanctions have continued; borders have been closed and economic activities suspended. Another important factor is the social anxiety that the people of Russia have increasingly experienced over the past several years, which has been exacerbated by the negative socio-economic consequences that can already be observed (small and medium-sized businesses closing, large numbers of Russian citizens being laid off and having difficulties paying their mortgages, the vulnerability of mass medical services that has been highlighted by the pandemic, etc.). The state's mitigating response has been slow in coming, even though it involves minimal costs. Consequently, we can predict an unstable socio-economic (and even political) situation, which will lead to issues of managing migration flows being relegated to the background, while homebound migrant flows will be greater than during previous crises.
The difficult situation today is fraught with unpleasant consequences both for migrant workers themselves and for the Russian labour market. In the coming months, migrant workers will be partially pushed out from the niches of Russia's legal labour market in big cities. We know this from past experience (the crises of 2008–2010 and 2014–2016). However, purchasing power, which has been limited by the economic crisis, will work major changes in the shadow sector as well, curtailing the number of jobs even in those businesses that do not pay taxes (or do not pay them in full) and minimize their expenditures by way of the super-exploitation of labour. The shadow sector of the labour market is expected to grow. Foreign workers will compete with Russian citizens, and migrants will have certain advantages here, such as a willingness to work for lower hourly wages and in hazardous conditions, including those that are detrimental to their health. Today, the expected drop in quality of life in contributing countries (due, in part, to smaller money transfers from Russia) makes migrant workers a group that easily offers itself up for super-exploitation.
The changes that have taken place on the Russian labour market as a result of the pandemic (increased numbers of delivery persons, greater numbers of white-collar employees switching to online work, etc.) mean that jobs in delivery services that unemployed Russian citizens typically take as stop-gap solutions until they find a more permanent position will go to foreign workers in the medium term. The caregiving services (domestic workers) will continue to grow due to the aging of the Russian population, which will open up new opportunities for foreign citizens. In the medium term, agriculture will also offer more jobs to foreigners.
Two opposing trends will develop: the state will strive to collect more taxes, and entrepreneurs will strive to minimize their expenditures by hiring more foreigners, sometimes semi-legally and sometimes entirely illegally.
Obviously, in both the short and medium term, at greater or lesser pace, migration legislation will continue to be liberalized and the management of migration flows will become more flexible. For instance, during the pandemic, the President issued an executive order that eased the situation of migrants. In addition, a law was passed allowing those who wish to become Russian citizens to keep their previous citizenship, temporary residence permits were abolished and categories for obtaining Russian citizenship were introduced. These developments appear to be links in the chain of this gradual liberalization, no matter how slow it might be.
The events of 2020 will increase the number of foreign citizens willing to obtain a Russian residence permit or Russian citizenship, particularly among migrant workers who have years of experience living and working in Russia. Given the increasing competition with Russian citizens, migrant workers who want to reduce their outgoings will strive to improve their employability, and acquiring a more protected status will help them minimize risks in terms of finding employment and a place to live.
In the short term, when the restrictive measures imposed in response to the coronavirus pandemic are lifted, emigration of Russian citizens, including skilled workers, might increase against the background of the economic crisis. Educational migration from post-Soviet states (states contributing to Russia-bound migration) will increase, and the number of migrants studying at Russian vocational educational institutions whose graduates have good employment prospects in Russia will noticeably increase.
Many experts expect an uptick in Russia political activity among the Russian people after the pandemic. This may lead to populist parties enjoying more influence in political life, using xenophobic and migrant-phobic myths to boost their popularity.
Migration Challenges for Russia
The changes that have already taken place and are taking place now have brought the issue of modernizing migration challenges in Russia to the foreground.
Crime and Terrorism
Foreigners have never accounted for more than 3–4 per cent of all crimes committed in Russia, as attested by the official data of the Ministry of Internal Affairs of the Russian Federation. Even given the difficult circumstances that migrant workers have found themselves in over the past few months, we can confidently say that crime is unlikely to surge among them. Their long-term plans are geared towards working in Russia, and Russia has strict rules in place that involve deportation after two offenses (including administrative offenses), followed by a lengthy ban on entering the country. These two factors are a powerful deterrent against any illegal activities. Migrant workers typically find themselves breaking the law when it is difficult for them to overcome the barriers to their acquiring legal status in a lawful manner, and when it is cheaper to solve their immigration issues through illegal means. We are talking about buying fake registrations cards and/or employment contracts, not felonies that involve harm to life or health. However, such situations raise more questions about the height of the hurdles that migrants must overcome in order to obtain legal status than about the migrants themselves.
In both the short and medium term, mass migration into Russia is unlikely to generate an increased terrorist threat. However, terrorism challenges will become more relevant in the long term if the state withdraws the previous funding for integratory measures aimed at migrants of all categories, including the integration of foreign-born Russian citizens, particularly children of naturalized migrants. Additionally, given the possible increase in nationalistic sentiments and the growing numbers of terrorist attacks and right-wing crimes, targeting migrants will become a serious long-term challenge.
Healthcare
The risk of the coronavirus and other infectious diseases quickly spreading among migrants is rather high: studies show that migrants tend to live in overcrowded conditions, have limited resources for purchasing protective equipment and medication, are poorly aware of the recommended preventive measures, and generally do not have medical coverage as the price of even the most medical insurance that would include semi-regular check-ups is prohibitively high for them [2]. Consequently, healthcare for migrants is the gravest challenge of all. Migrants fall under the most vulnerable categories during pandemics throughout the world, not just in Russia. International organizations have already voiced this problem.
Growing Xenophobia and Migrant-Phobia
It is possible that xenophobia and migrant-phobia in Russia may grow, and with Russian citizens losing jobs in large numbers, the possibility will only increase. In times of economic crisis, migrants are traditionally seen as competition for Russian citizens who work in menial jobs, which is only fair if heavily qualified, yet this idea is actively explored by populist politicians. Migrant- and xenophobia are unlikely to lead to serious ethnically motivated conflicts in the near future, but it will certainly increase the popularity of political parties and movements that use anti-migrant rhetoric.
Closed Borders
The situation of foreign migrants has already deteriorated significantly due to the restrictions on inbound, outbound and domestic travel imposed during the pandemic. These restrictions apply equally to Russian citizens and the citizens of the EAEU states. Travel barriers being lifted gradually will hardly result in a quick and full recovery of the migration opportunities that existed before the pandemic. This is also a major challenge, since restrictions on the free movement of labour curtail both regional and international economic growth pace.
Increased Job Competition
The upsurge in unemployment in Russia that began in March–April 2020 and is expected to continue in the coming months will increase the competition between Russian citizens and migrant workers somewhat in the short term. In the medium term, the decrease in the size of the working-age population will weaken this competition. However, if the negative scenario materializes (see below), domestic migration will push job competition between Russian citizens and migrants in large cities to higher levels than before the pandemic.
Depopulation of Russian Provinces
One challenge that has invited little discussion is domestic migration, including seasonal work, i.e. Russian citizens from economically depressed regions travelling for seasonal work to regions that are the strongest economically. Crisis phenomena will spur on domestic migration, especially after the peak of the pandemic has been passed, and this will lead to the faster depopulation of Siberia and the Russian Far East. This is a long-term challenge.
The "Brain Drain"
The emigration of skilled workers from Russia will continue to be partially offset by the influx of talented and educated professionals, primarily young persons, from post-Soviet states. This includes educational migration. A small uptick in the "brain drain" from Russia can be expected in the short term, mostly due to the narrowing windows of opportunity for the young generation due to the socio-economic crisis in Russia, and inbound migration will not entirely offset Russia's "brain drain."
Prospects and Conclusions
As of right now, in May 2020, it is difficult to make any accurate estimates about the migration consequences of the "perfect storm" that we are currently experiencing. Not until the pandemic ends and the socio-economic crisis that is brewing becomes clearer. Nevertheless, some consequences for the global community, as well as for Russia, can be seen quite clearly even now.
The International Situation
In the coming years, migrants around the world will experience greater labour exploitation and become increasingly vulnerable. This will be due, among other things, to the growing poverty in countries that contribute to the workforce, as well as to the growing need for migrants to transfer money back home.
Against the background of tightened restrictions and greater obstacles to legal migration, both undocumented (illegal) migration and human trafficking will increase.
Famine and social unrest (including armed conflicts) stemming from unresolved problems with food supplies in Africa, Asia and the Middle East will increase the risks of new refugee flows.
If deglobalization does not lead to outright border closures and integration associations shutting themselves off (for instance, the European Union closing its borders), then it may, to a greater or lesser degree, result in new restrictions on migration. Having said that, the triumph of globalization is that it has been interfering with or even destroying the self-sufficiency of most countries for decades, increasing their dependence on the international division of labour, tourism, and trade. The cutting of international ties during the pandemic has worsened the situation in all states that depend on international supply chains. Consequently, a new upsurge in industrialization and reindustrialization in both developed and developing countries appears quite realistic. In the medium and long term, this development will bolster the demand for both skilled and unskilled workers and result in the obstacles to migration flows being somewhat relaxed.
Russia
Russia fits into most of the global trends outlined above.
In the short term, the EAEU partnership will take on more pragmatic, or perhaps stricter, forms. However, migration flows will not shrink. Instead, they will change their format: shadow labour relations will increase, as will the number of human rights violations; labour protection standards will deteriorate, and human trafficking will be on the rise. Thus far, the negative consequences of these changes are hard to assess, but in the medium term (the next three to four years), Russia can expect to see the following scenarios, all of which directly depend on the socio-economic measures the government adopts in the short term.
1. The optimistic scenario.
Once the restrictive measures are lifted, the Government of the Russian Federation will launch intensive purchasing power support by pouring money into the economy and helping it emerge from the "slowdown," with special attention being paid to small- and medium-sized businesses [3]. Demand for migrant labour (both skilled and unskilled) will gradually increase, and in the medium term, those migrant workers who had gone into the shadow economy immediately after the restrictive measures were lifted and those who had temporarily returned home will have more opportunities for legal employment.
Centripetal trends in domestic migration (people moving to Central Russia) will remain in place, but there will be no major increases in seasonal workforce. Educational migration in Russia will continue at the same pace and will gradually become differentiated due to the influx of foreign students into Russian vocational educational institutions. Migration legislation will be further liberalized, thus stimulating the legal employment of Migrant workers. Considerable attention will be paid to the influx of skilled labour and to curtailing the "brain drain."
This scenario implies migration flows returning to their previous levels in the short term and gradually increasing in the medium term.
2. The pessimistic scenario.
The Russian economy is slow to recover. Solvent demand is low. Real unemployment is growing. Jobs in economic niches that had been traditionally occupied by migrants are moving into the shadow economy. Migration-related corruption does not drop, or even grows and becomes a part of everyday life, making it more difficult for the authorities to manage the migration system. Business owners, particularly small business owners, prefer to hire migrant workers off the books. Super-exploitation of migrants continues or even increases. Non-payment of wages and other elements of human trafficking are not suppressed effectively and become more widespread. Foreign workers (including workers from Central Asia) are partially re-oriented to other labour markets. The "brain drain" and emigration from Russia continue, mainly in the form of young people.
Domestic migration into Central Russia is on the rise, as is seasonal work. Educational migration to Russia shows little growth, but Russian vocational educational institutions attract more foreign students. The liberalization of migration legislation slows down.
In this scenario, the migration flow will recover within the next one to three years.
Just which scenario will appear depends directly on the socio-economic situation in Russia and on the stability of its political development. Right now, the second (pessimistic) scenario appears more realistic.
[1]Ivakhniuk I.V. The Eurasian Migration System: Theory and Policies. Moscow: MAKS Press, 2008 (in Russian).
[2] Poletaev D. V. and Y. F. Florinskaya. Migrant Awareness of Tuberculosis and HIV. Moscow: Krasny Krest, 2015.
[3] When Does Russia's Economy Pass the Point of No Return? Working Paper. April 2020. Institute of Economic Forecasting of the Russian Academy of Sciences. Institute for the Economy of Growth. http://stolypin.institute/institute/kogda-budet-proydena-tochka-nevozvrata-dlya-rossiyskoy-ekonomiki/
From our partner RIAC
Undemocratic United Nations and Global Peace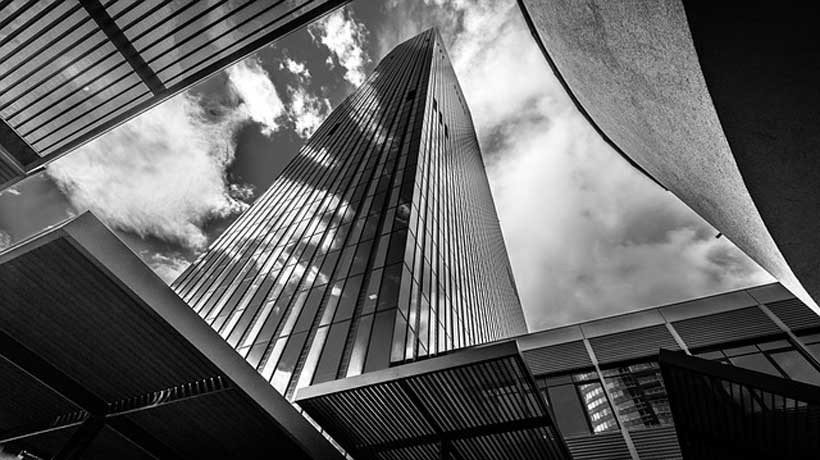 War is not the solution to any problem rather war is a problem itself. Many countries believe in diplomacy and peaceful means of problem-solving and conflict resolution. But, unfortunately, many nations still seek solutions of problems and continuity of politics in wars.
If we look at any newspaper, we find too many armed conflicts going on around the globe. To name a few would include a catastrophic war between Russian Federation and Ukraine which has caused tens of thousands of casualties, with millions displaced. Decades-long civil wars and subsequent US-led NATO intervention and withdrawal has brought Afghanistan to the brink of famine and hunger. The whole Middle Eastern region is unstable and striving with civil wars for long. The Arab -Israel conflict and Kashmir Dispute have been there for more than seven decades.
Above-mentioned and many others examples of armed conflicts prove that there is no durable peace in the world. Here one thing that needs to be noted is that conflict is always inevitable among individuals, societies and nations, because the interests of individuals, societies and nations do not always converge. When there is divergence of interests, conflict arises.
What is needed to be done is the resolution of these conflicts. There are two ways to resolve conflicts: one is violent way (use of force) and the other is peaceful way (diplomacy and negotiations). More than seven decades ago, after World War 2, nations realized that war is not solution to any problem and they established United Nations Organization (UNO). Primary objective of UN was and is the maintenance of peace and security in the world.
But, if we look at history, it seems the UN has failed to achieve international peace and security. UN may have had role in preventing the outbreak of another world war, but it could not stop a series of conflicts from Korea, Vietnam to Afghanistan (during Cold War), and from Africa, Middle East to ongoing Russian-Ukraine conflict.
This is a question mark on the credibility of UN, that why the UN despite being guardian of international peace and security cannot stop wars.
UN has six principal organs and many Specialized Agencies and Funds for different tasks. Among them Security Council is the most powerful Organ and is mandated with enforcing international peace and security. UNSC uses two tools to enforce its decisions, one is applications of sanctions and the other is use of force (intervention).
However the concentration of power in the hands of five permanent states of Security Council, namely the United States, United Kingdom, France, China and Russia have been problematic. These five countries use veto power whenever they perceive any resolution to be against their national interest or against the interests of their allies. Throughout the Cold War, US and USSR had paralyzed UN by vetoing resolutions. Same happened with any other conflict including when US drafted a resolution to stop the war in Ukraine.
So, it is crystal clear that if UN (specifically Security Council) is not reformed, UN can not achieve its primary goal i.e. maintenance of peace and security. UN members and experts have talked about reform in Security Council. Experts have also given suggestions and proposals to make UN more democratic and representative. One of those proposals is abandoning veto and doubling the size of SC members. This can make UN more democratic and representative to some extent. But this is not an easy job. Firstly, because P5 are reluctant to abandon this privileged position (veto power). Secondly, countries hoping for permanent membership are opposed by other countries. For example, many European countries object Germany's membership. Pakistan objects to India's membership.
Experts believe the solutions could be the democratization of UN system (particularly UNSC). This is done by involving General Assembly in the decision making regarding international peace and security. General Assembly is a symbol of democracy, representing almost all the states on the globe. Simple or two-third majority must be mandatory to make any decision regarding international peace and security. This could stop any powerful state to use UN as a tool for its own vested national interest , and the decision of majority will prevail. All the states, big and small, powerful and weak will have equal say in the UN. Otherwise the possibility of wars, violence, genocide and injustice will further increase.
United States thinks it's 'the exception to the rules of war'
The architects of those Nuremberg trials—representatives of the United States, the Soviet Union, the United Kingdom and France fully expected that the new United Nations would establish a permanent court where war criminals who couldn't be tried in their home countries might be brought to justice. In the end, it took more than half a century to establish the International Criminal Court (ICC). Only in 1998 did 60 nations adopt the ICC's founding document, the Rome Statute. Today, 123 countries have signed.
Guess what superpower has never signed the ICC? Here are a few hints? – writes Rebecca Gordon in an article at "The Nation":
Its 2021 military budget dwarfed that of the next nine countries combined and was 1.5 times the size of what the world's other 144 countries with such budgets spent on defense that year.
Its president has just signed a $1.7 trillion spending bill for 2023, more than half of which is devoted to "defense" (and that, in turn, is only part of that country's full national security budget).
It operates roughly 750 publicly acknowledged military bases in at least 80 countries.
In 2003, it began an aggressive, unprovoked (and disastrous) war by invading a country 6,900 miles away.
Yes! The United States is that Great Exception to the rules of war.
While, in 2000, during the waning days of his presidency, Bill Clinton did sign the Rome Statute, the Senate never ratified it. Then, in 2002, as the Bush administration was ramping up its Global War on Terror, including its disastrous occupation of Afghanistan and an illegal CIA global torture program, the United States simply withdrew its signature entirely. Secretary of Defense Donald Rumsfeld (photo) then explained why this way:
"The ICC provisions claim the authority to detain and try American citizens — U.S. soldiers, sailors, airmen and Marines, as well as current and future officials — even though the United States has not given its consent to be bound by the treaty. When the ICC treaty enters into force, U.S. citizens will be exposed to the risk of prosecution by a court that is unaccountable to the American people, and that has no obligation to respect the Constitutional rights of our citizens."
The assumption built into Rumsfeld's explanation was that there was something special — even exceptional — about US citizens. Unlike the rest of the world, we have "Constitutional rights," which apparently include the right to commit war crimes with impunity.
Even if a citizen is convicted of such a crime in a US court, he or she has a good chance of receiving a presidential pardon. And were such a person to turn out to be one of the "current and future officials" Rumsfeld mentioned, his or her chance of being hauled into court would be about the same as mine of someday being appointed secretary of defense.
The United States is not a member of the ICC, but, as it happens, Afghanistan is. In 2018, the court's chief prosecutor, Fatou Bensouda, formally requested that a case be opened for war crimes committed in that country. 'The New York Times' reported that Bensouda's "inquiry would mostly focus on large-scale crimes against civilians attributed to the Taliban and Afghan government forces." However, it would also examine "alleged C.I.A. and American military abuse in detention centers in Afghanistan in 2003 and 2004, and at sites in Poland, Lithuania, and Romania, putting the court directly at odds with the United States."
Bensouda planned an evidence-gathering trip to the United States, but in April 2019, the Trump administration revoked her visa, preventing her from interviewing any witnesses here. It then followed up with financial sanctions on Bensouda and another ICC prosecutor, Phakiso Mochochoko.
So where do those potential Afghan cases stand today? A new prosecutor, Karim Khan, took over as 2021 ended. He announced that the investigation would indeed go forward, but that acts of the United States and allies like the United Kingdom would not be examined. He would instead focus on actions of the Taliban and the Afghan offshoot of the Islamic State.
When it comes to potential war crimes, the United States remains the Great Exception. Wouldn't it be wonderful if we were just a little less exceptional?
If, for instance, in this new year, we were to transfer some of those hundreds of billions of dollars Congress and the Biden administration have just committed to enriching corporate weapons makers, while propping up an ultimately unsustainable military apparatus, to the actual needs of Americans?
Wouldn't it be wonderful if just a little of that money were put into a new child tax credit? – asks Rebecca Gordon.
International Affairs
Selective Standards: Fight Against Oppression or Just a Geopolitical Showdown for Global Supremacy?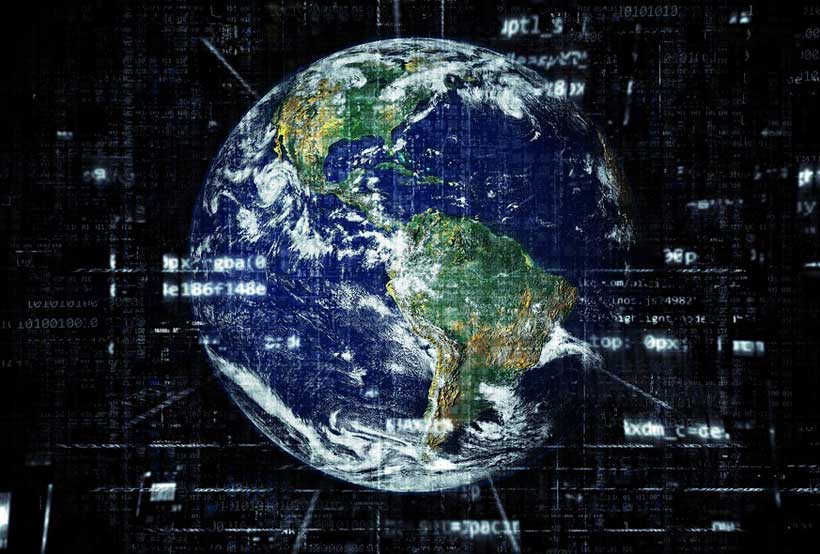 The karma of destiny is perhaps the most patent representation of natural balance one could witness in a lifetime. The global divide between democracy and autocracy has been a mainstay of western diplomacy since the days of the Cold War. 'Rule-based International Order' has been the de facto foreign policy of subsequent western administrations – the United States, in particular. One would assume that the virtue of such an altruistic agenda would extend universally regardless of caste, creed, and ethnicity. But unfortunately, while nature could prove occasionally unfair, each successive American regime sets new records of cant and hypocrisy, as if trying to remind us of its duplicitous existence and deviant machinations.
The war in Ukraine was the grotesque highlight of the year 2022. But what notably garnered considerable spotlight was the western unity against Russian maneuvers. Placing crippling sanctions on the Kremlin – done. Cutting energy imports from Russia – mission accomplished. Military and humanitarian aid to Ukraine – $65 billion have already been appropriated to Kyiv, while an additional $47 billion got approved in a $1.7 trillion government funding bill signed by President Biden. What else? Oh, yes! Sanctions on Iran for supplying military drones to Russia, allegedly used in surveillance and targeted attacks on Ukrainian energy infrastructure. Russia got ejected from the United Nations Human Rights Council (UNHRC), ridiculed in the UN General Assembly (UNGA), and suspended from the Group of Eight (G8) in 2014 for annexing Crimea. All in the name of, and I quote the US Secretary of State Antony Blinken, "defense of the UN Charter and in resolute opposition to Russia's devastating war of aggression against Ukraine and its people." Well, is the defense of the UN Charter absolute or subject to the selective judgment of the United States? Is all aggression against any innocent civilians culpable, or just Russian predation against innocent denizens of Ukraine? The answer was pretty evident on (ironically) the last day of the year that would remain earmarked in history as the year of the notorious Russian invasion of Ukraine.
The UNGA voted on a resolution calling on the International Court of Justice (ICJ) to opine on the legal consequences of Israel's illegal occupation of Palestinian territories. Today, Israel colonizes swathes of Palestinian land beyond the borders established under the 1947 UN Partition Plan (contentious in itself to begin with). Since the 1967 Arab-Israeli War, this illegal occupation also includes Gaza, East Jerusalem, and the West Bank. The resolution passed 87 to 26 with 53 abstentions. Unsurprisingly, the typical states opposing the resolution were the United States and Britain – the flag-bearers of justice in the Russian war in Ukraine. The same standard-bearers of international law that applauded Ukrainian President Volodymyr Zelenskyy for dragging Russia to the ICJ before Russian forces even fully penetrated the Ukrainian borders. It is another rueful example of a shameless display of hypocrisy on the geopolitical canvas. And it would've been tragicomical had it not been par for the course – a historical cliche!
Last month, two US lawmakers: namely House Reps. Steve Cohen and Joe Wilson, introduced a bipartisan congressional resolution calling on President Biden to boot Russia from the United Nations Security Council (UNSC) for its "flagrant violations" of the UN Charter, including its illegal naturalization of four Ukrainian oblasts and committing atrocities against civilians in Ukraine. While the expulsion proceedings of a permanent member of the UNSC are both obscure and (frankly) unrealistic without Russian consent, this scenario is spectacularly ironic.
In November 1967, the members of the UNSC voted unanimously for Resolution 242: calling out Israel to withdraw from the annexed territories seized in the Six-Day War. Yet 55 years later, Israel not only continues to violate the resolution, it also proceeds to expand settlements on expropriated Palestinian land with impunity. In the last five decades, the Israeli regime has demolished over 28,000 Palestinian homes in the occupied territory; spawned more than 200 settlements and outposts. And between 600,000 and 750,000 Jewish settlers have been transferred to the West Bank and East Jerusalem. The violence against Palestinians has never ceased.
According to the data from the UN Office of the High Commissioner for Human Rights (OHCHR), a total of 424 children have been killed in Ukraine by Russian barbarity. Apartment blocks razed mercilessly; the electricity grid battered to the brink of collapse. The United States has termed it a 'systemic' assault on humanity, and President Biden even called it a "genocide." The same department (OHCHR) reported in May 2021 that the Israeli bombardment of the Gaza Strip killed 242 Palestinian children. Was Israel punished for its war crimes? Far from it. President Biden recently congratulated the incoming Israeli Prime Minister Benjamin Netanyahu, the architect of the 11-day war in 2021, on forming the government – terming him as his "friend for decades" while conspicuously ignoring concerns regarding the inclusion of far-right racist politicians in the new cabinet.
The US officials have always maintained a programmed PR narrative of "Israel's right to defend itself." From what, children? According to the World Health Organization (WHO), Israeli aggression in Gaza displaced more than 74,000 Palestinians, including 7,000 children without a roof, scant food supplies, and virtually no access to medical assistance. The WHO also reported the decimation of 30 health facilities in Gaza due to Israeli airstrikes. Yet, annualized military aid to the tune of $3.8 billion continues to flow to Israel from the United States. What more to explain other than the absolute mockery of international law; the farce of diplomacy of human rights and equitable justice at the behest of the apparently puritanical United States of America.
History is riddled with numerous examples of American duplicity. The American acquiescence to the Israeli invasion of Lebanon in 1982, which eventually galvanized the Shiite Islamist group Hezbollah. The United States vetoed the UNSC resolution – one of its 53 vetoes time and again used to shield Israel from global denunciation – calling for Israel's immediate withdrawal from southern Lebanon. An estimated 49,600 Palestinian and Lebanese civilians died during the occupation. And then there are glaring examples of American interventions. Its outright support to the Afghan Mujahideen against the Soviet Union and the subsequent provenance of the Taliban regime in Afghanistan. How can one forget the devastating invasion of Iraq on the utterly bogus canard of Saddam Hussein wielding Weapons of Mass Destruction (WMD). Between 2003 and 2006, the US-led assault resulted in over 655,000 Iraqi civilian casualties, primarily due to the indiscriminate aerial bombardment by the US forces on Iraqi towns and cities. And the civil vacuum engendered in wake of the Iraq War served as a breeding ground for radical offshoots of Al-Qaeda – later accreting under the banner of the Islamic State (IS). How can a country such as America still enjoy a moral high ground when its historical scroll stands emblazoned with unilateral aggression, illegal intervention, and unabashed prevention of justice against its genocidal allies?
The war in Ukraine is a blood-strewn conflict but a rendition of complex realpolitik import and balance of regional power dynamics. Opposing Russian cruelty should not implicitly spell out support for American rhetoric. One could still stand with Ukrainians while denouncing its backers in the name of universal covenants of justice. All humans are entitled to the right to life, security, freedom, and dignity. These fundamental rights should not waver based on alliances – political, ideological, ethnic, or otherwise.
While the passage of this UNGA resolution is a promising sign of growing global consciousness, it won't yield any significant, policy-altering outcomes. In 2004, the ICJ weighed on the issue of Israeli occupation and ruled that the wall in the occupied West Bank and Jerusalem was illegal. In response, Israel termed The Hague 'politically motivated' and rejected the ruling. Similarly, the Permanent Representative of Israel to the United Nations Gilad Erdan, speaking ahead of the vote, characterized this resolution as "a moral stain on the UN," further arguing that "no international body can decide that the Jewish people are occupiers of their own homeland." Russia makes an eerily similar argument about Ukraine; Russian President Vladimir Putin aspires to 'Reunify the Soviet Motherland.' Even China's President Xi Jinping posits a parallel assertion regarding the 'reunification' of Taiwan with the Chinese motherland. The resemblance is uncanny. But while the US continues to support Ukraine to wrestle back lost territory from Russian troops; continues to arm Taiwan to defend against a potential amphibious invasion from China, plans are effectively underway to move the US embassy to Jerusalem – a tacit nod to Donald Trump's aberrant recognition of Jerusalem as Israel's capital – despite the city's disputed status under the international law. I reckon the words of Ms. Tirana Hassan, the acting executive director at Human Rights Watch (HRW), in her introductory essay in the HRW World Report 2023 aptly bewail these double standards: "[In] a world in which power has shifted, it is no longer possible to rely on a small group of mostly Global North governments to defend human rights.