Virtual Ocean Dialogues to Fast-track Action, Innovation and Resilience
A healthy and resilient ocean can help tackle climate change while providing sustainable food sources and jobs around the world. Half of the world's GDP is dependent on nature, according to the World Economic Forum, and more than 3 billion people rely on the ocean for their livelihoods. As countries begin to manage the economic and social impact of COVID-19, the ocean can be part of the solution.
To fast-track the innovations necessary for a healthy ocean, the Friends of Ocean Action, with the World Economic Forum, will convene the first Virtual Ocean Dialogues. From 1-5 June, Heads of State and Government, leaders from business, members of civil society and scientific communities will gather at a virtual summit to share innovation and solutions. It will give participants the opportunity to share and scale projects worldwide, accelerating their benefits. The event will be open to the public. Registration details can be found here.
"We need an all-hands-on-deck approach to achieve action for a healthy ocean, and with the Virtual Ocean Dialogues we are creating the opportunity to involve more people than ever before. No matter where you live and work in the world you can participate in these Dialogues – all you need is an interest in the future of two-thirds of our planet," said Kristian Teleki, Director of Friends of Ocean Action, World Economic Forum.
Boosting ocean protection, tackling marine pollution, financing a sustainable blue economy and prioritizing data and science to feed billions will feature across the programme. The Dialogues have been designed for communities around the world to connect and exchange ideas.
During the event, finalists will be announced from the UpLink Ocean Solutions Sprint – a competition to unearth great ideas to solve the critical challenges of illegal fishing and plastic pollution. UpLink is a digital platform to crowdsource innovations to accelerate delivery of the UN Sustainable Development Goals (SDGs). It is an open platform designed to engage anyone who wants to contribute to the global public good.
"The global community needs ideas and leadership to maintain action for a healthy ocean. I am delighted to support the Virtual Ocean Dialogues and invite anyone with a concern for the ocean to participate in these critical discussions. All of our lives depend on a thriving ocean, and on fast-tracking solutions to rebuild a resilient global community. The health of our ocean underpins the oxygen we breathe, provides food and job security for billions, and is our greatest ally in tackling climate change. We must prioritize the ocean, and that is what this event aims to achieve," said Isabella Lövin, Deputy Prime Minister and Minister for the Environment and Climate for Sweden, and Co-Chair of Friends of Ocean Action.
"The UN Ocean Conference has been postponed, but will be held in Lisbon as soon as conditions allow. To fill the gap in the calendar left by this postponement, the World Economic Forum and the Friends of Ocean Action have organized the Virtual Ocean Dialogues on 1-5 June. I have big expectations as to the quality and outcomes of these high-level, expert dialogues, and in the build-up to the UN Ocean Conference will ensure their findings are made available to all. In support of the implementation of SDG 14, I'm confident the Virtual Ocean Dialogues will play a very constructive role in maintaining the momentum to conserve and sustainably use the ocean's resources," said Peter Thomson, UN Secretary-General's Special Envoy for the Ocean, and Co-Chair of Friends of Ocean Action.
"The World Economic Forum is mainstreaming innovations to unlock solutions to key challenges, that in turn will improve the state of the world. The first focus of UpLink is the ocean and the Sustainable Development Goal for life below water, SDG 14. By connecting leaders and innovators across the public and private sectors and beyond, and pooling ideas and resources, we can facilitate significant positive change for the ocean and people," said Dominic Waughray, Head of the Platform for Global Public Goods and Managing Director, World Economic Forum.
The Friends of Ocean Action is a coalition of 58 ocean leaders who are fast-tracking solutions to the most pressing challenges facing the ocean. Its members come from business, civil society, international organizations, science and technology. It is hosted by the World Economic Forum in collaboration with the World Resources Institute.
Millions affected as devastating typhoon strikes Viet Nam
A major typhoon has struck central Viet Nam, affecting millions of people – including about 2.5 million children – in a region already reeling from the effects of severe floods, according to UN agencies in the country.
There are also reports that 174 people have died or are missing.
Storm Molave, which made landfall at around 11 am local time on Wednesday, is one of the strongest storms to hit the southeast Asian nation in 20 years.
The resulting "extreme rainfall" could continue over the coming days, worsening the already precarious situation faced by many families, the UN Children's Fund (UNICEF) said in a statement.
"For the affected populations, their homes remain severely damaged, their food stocks have been lost, they have no access to clean water for drinking, washing and cooking; and water and sanitation systems have been damaged," said the agency.
Evacuation centres flooded
Thousands have been moved to evacuation centres, which are themselves flooded, resulting in difficult health and hygiene conditions for the displaced people, primarily women, children and elderly. Health centres have also been damaged, leaving without to access basic health care services.
"Added to this is the trauma of the violent storms and rushing waters, that for a population where many cannot swim, creates fear and impacts mental wellbeing," UNICEF added.
The storm has also damaged vital infrastructure, including electricity and roads, leaving many communities cut off from assistance and protection.
Affected populations
An estimated 7.7 million people live in the affected areas, including as many as 1.5 million who have been "directly affected", the Office of the UN Resident Coordinator in Viet Nam said in a humanitarian update late Wednesday.
Of these, some 177,000 people considered vulnerable (poor or near-poor), should be prioritized for urgent humanitarian assistance, it added.
Response
According to the Resident Coordinator's Office, UN agencies and partners are developing and will release a multi-sector response plan, within the coming days, to support emergency relief efforts.
In the immediate term, UNICEF has mobilized to provide emergency water, nutrition, sanitation, education and protection support, it said in the statement. It is also coordinating with Government agencies and humanitarian actors to reach the most vulnerable and those most affected.
The Vietnamese army has also deployed troops and vehicles for search and rescue missions.
2020 Climate Action Award winners shine ray of hope
In a year that has cast darkness upon many, the 2020 UN Global Climate Action Awards, announced on Tuesday, shone a light on the positive action that many across the globe are taking, to combat climate change.
While COVID-19 is the world's most clear and present danger, climate change is a menace that threatens all future generations, according to the head of the UN climate change convention.
"The last eight months have been a nightmare for many throughout the world", said UN Framework Convention on Climate Change (UNFCCC) Executive Secretary, Patricia Espinosa, pointing out that the pandemic has "altered lives, economies and the nature of business on every continent—from the largest cities to the smallest villages".
And while it is "the most urgent threat facing humanity today", she quickly added, "we cannot forget that climate change is the biggest threat facing humanity over the long term."
Building sustainably
The UNFCCC chief attested that the convergence of these two crises has "opened a window of opportunity to build forward – to build cities and communities that are safe, healthy, green and sustainable".
"Nothing exemplifies this better than the efforts of our 2020 award-winning activities to address climate change", she upheld.
This year's award-winning projects demonstrate leadership on climate change by nations, businesses, investors, cities, regions and civil society as a whole.
They range from the Caribbean's only carbon-neutral hotel, to the world's inaugural green bonds platform and the first all-women solar team in Lebanon.
Secretary-General António Guterres congratulated the winners, saying that they "provide tangible proof that climate action is under way around the world".
"It is exciting to see these climate solutions, which reinforce my call for decisive leadership on climate change by Governments, businesses and cities, and for a green recovery from the COVID-19 pandemic", stated the UN chief. "Let us keep pressing ahead to build a more sustainable and equitable future for all".
Spearheading momentum
As Governments work toward implementing the Paris Climate Change Agreement and the Sustainable Development Goals (SDGs), the awards are part of a wider effort to mobilize climate action and ambition.
They also set the stage for two upcoming climate change events. The Race To Zero Dialogues, from 9 to19 November, will serve as critical input to the UNFCCC Climate Dialogues to advance work governing the rules of the Paris Agreement, which runs from 23 November to 4 December.
The UN Global Climate Action Awards are spearheaded by the Momentum for Change initiative at UN Climate Change and each project presents an innovative solution that both addresses climate change and helps drive progress on other SDGs.
"It is crucial we celebrate all actors who are leading the way," said Gabrielle Ginér, Chair of the Advisory Panel.
"The recipients of the UN Global Climate Action Awards send a strong political signal to all nations – and through their leadership and creativity, we see essential change". The 2020 winning activities, selected by an international Advisory Panel, can be found here.
Discrimination in the air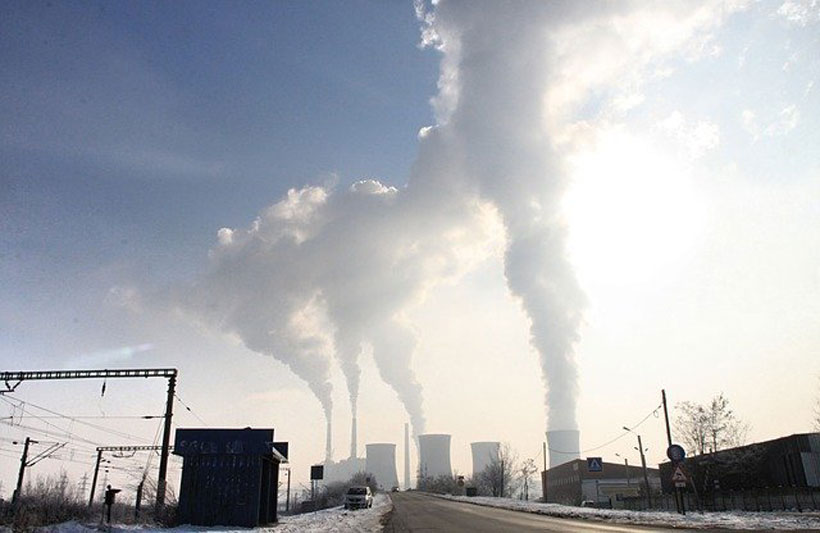 Nine out of 10 people globally breathe polluted air, causing about 7 million premature deaths every year. On 7 September 2020, the United Nations observed the first International Day of Clean Air for blue skies. This article is part of UNEP's continuing coverage of air pollution and its impact globally.
Over 40 per cent of the U.S. population – about 134 million people – face health risks resulting from air pollution, -according to the American Lung Association. The burden is far from evenly shared. Studies show that in the United States, people of color and low-income communities face a significantly higher risk of environmental health effects, highlighting that the impacts of air pollution are experienced unequally throughout the country.
People of color are more likely to live in areas affected by pollution and high road traffic density, increasing risks to their health. As prominent American environmental justice activist and leader Robert D. Bullard emphasizes, race and place matter.
For example, along the Mississippi River in the southern United States, there is an area with some of the worst air pollution in the country. In the stretch between New Orleans and Baton Rouge Louisiana, many people live right next to several high-polluting industrial plants. Residents, who are predominately Black, have seen significant cancer clusters, with cancer risks in the area reaching up to 50% more than the national average. In St. John the Baptist parish alone, an area of about 2 square miles, the cancer rate is about 800 times higher than the American average.
Similarly, New York City neighborhood Mott Haven, home to mainly LatinX and Black families, has a very high level of air pollution from traffic, warehouses, and industry. Residents in Mott Haven face some of the highest rates of asthma cases and asthma-related hospitalizations in the country, especially among children.
Often, communities experiencing high levels of air pollution are among the most vulnerable, facing poor access to health services, limited economic opportunity, more polluted work environments and racial injustices. Comprehensive policies are needed to address these interrelated challenges.
"There is a strong correlation between socioeconomic factors and risk of air pollution," said Dr. Barbara Hendrie, Regional Director for UN Environment Programme North America. "Recognizing this, and the disproportionate impacts of air pollution throughout the United States is a critical part of developing effective solutions."
On the first-ever International Day of Clean Air for blue skies in September, the UN Environment Programme called upon governments, corporations, to civil society and individuals, to take action to reduce air pollution and bring about transformative change.
Air pollution does not have to be a part of our collective future. We have the solutions and must take the necessary actions to address this environmental menace and provide #CleanAirForAll.