World Bank Announces $500M to Fight Locusts, Preserve Food Security and Protect Livelihoods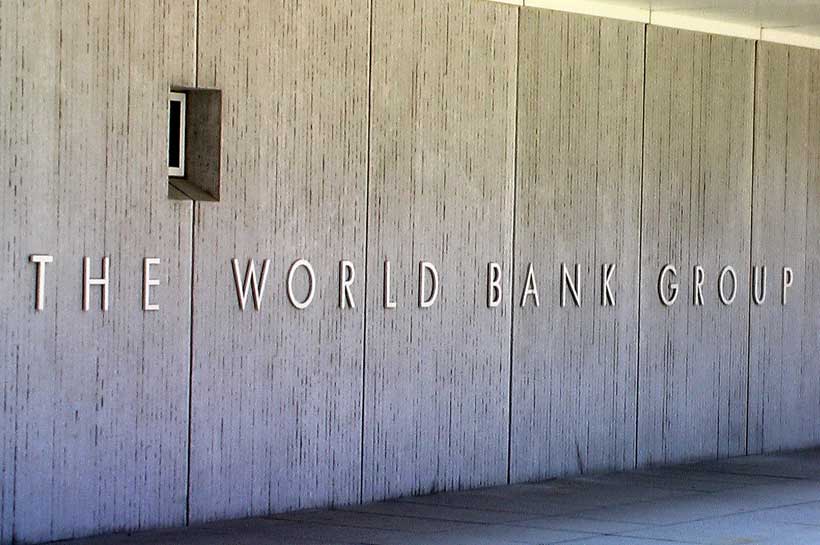 The World Bank Group approved today a US$500 million program to help countries in Africa and the Middle East fight the locust swarms that are threatening the food security and livelihoods of millions of people.
The Emergency Locust Response Program (ELRP), approved today by the World Bank's Board of Executive Directors, will focus on providing immediate assistance to help poor and vulnerable farmers, herders, and rural households overcome one of the worst locust upsurges in decades. ELRP will provide immediate support to affected households through targeted social safety nets like cash transfers, while investing in the medium-term recovery of agriculture and livestock production systems and rural livelihoods in affected countries.
The first countries to be financed under the initial phase of the program are Djibouti, Ethiopia, Kenya, and Uganda, with a total financing package of US$160 million.
"Locust swarms present a double crisis for countries that are also battling the COVID-19 pandemic," said World Bank Group President David Malpass. "Together, this food supply emergency combined with the pandemic and economic shutdown in advanced economies places some of the world's poorest and most vulnerable people at even greater risk."
East Africa already has 22.5 million severely food insecure people and 10.8 million forcibly displaced people, according to the UN's Office for the Coordination of Humanitarian Affairs. The World Bank has estimated that, without broad-scale, coordinated control measures to reduce locust populations and prevent their spread to new areas, potential damages and losses to crop and livestock production and related assets in the greater Horn of Africa, including Yemen, could reach as high as US$8.5 billion by the end of this year. By helping to mobilize a rapid response and more effective locust control measures, anticipated damages and losses will still be an estimated US$2.5 billion. This is why the ELRP will fund measures to protect livelihoods of the poor and vulnerable impacted by the locust crisis.
In addition to protecting livelihoods, physical assets and human capital of affected households, the program will deliver seed packages and other inputs to affected households to help restore farm production and livelihoods as quickly as possible. It will also finance investments to strengthen surveillance and early warning systems so that countries are better prepared to combat future outbreaks.
As of early May 2020, locust swarms have infested 23 countries across East Africa, the Middle East, and South Asia. This upsurge is the biggest outbreak faced by some countries in 70 years. Favorable breeding conditions through May will likely result in a new round of swarms in late June and July, coinciding with the start of the harvest season.
The program's design builds on the strong technical foundation of desert locust management created by the Food and Agriculture Organization of the United Nations (FAO), which is already working with affected countries to ensure locust control operations are done safely and effectively. The World Bank and the FAO will enhance their ongoing collaboration through the program.
ELRP will employ a multi-phased programmatic approach that allows for the fast preparation of similar projects in the future. Financed through the International Development Association (IDA), the World Bank's fund for the poorest, it makes available an initial US$500 million in financing for eligible countries to request support. Its flexible financing package means that ELRP can expand quickly to new countries depending on where the locust swarms move. All countries eligible to receive IDA and IBRD resources can access support.
Among the initial projects approved:
Djibouti – US$6 million will help Djibouti strengthen its regulatory framework and institutional capacity for 'Early Warning' preparedness and response against future locust outbreaks, as well as provide cash transfers to affected households.
Ethiopia – In addition to the scale up of surveillance and control measures, US$63 million will provide seed and fertilizer packages to more than 150,000 farmers to ensure planting during the upcoming cropping season and, in pastoralist areas, emergency fodder to more than 113,000 households to safeguard their productive assets.
Kenya – US$43 million will finance grants to an estimated 70,000 pastoral households and 20,000 farmers to quickly rehabilitate crop and livestock production systems disrupted by the locust swarms.
Uganda – US$48 million will finance surveillance and control measures. It will also finance interventions to protect and rehabilitate livelihoods through temporary employment programs and activities that boost resilience, such as water and soil conservation activities, the adoption of agro-forestry technologies and practices, and the buildout of market infrastructure.
The ELRP support builds on the Bank's earlier emergency financing of US$13.7 million for Kenya and US$600,000 that was reallocated for Djibouti to respond to the locust crisis.
The World Bank Group, one of the largest sources of funding and knowledge for developing countries, is taking broad, fast action to help developing countries strengthen their pandemic response. We are supporting public health interventions, working to ensure the flow of critical supplies and equipment, and helping the private sector continue to operate and sustain jobs. We will be deploying up to $160 billion in financial support over 15 months to help more than 100 countries protect the poor and vulnerable, support businesses, and bolster economic recovery. This includes $50 billion of new IDA resources through grants and highly concessional loans.
Investing in Key Sectors to Help Nigeriens Recover From the Health and Security Crises
The Covid-19 pandemic crisis and the security situation continue to undermine the Nigerien economy, wiping out years of hard-won gains in poverty reduction. A number of fiscal policy options are, however, available to help the country enhance public expenditure efficiency and increase its GDP by up to 2%. These are the findings of the World Bank's latest economic and poverty update for Niger published today.
The report titled "Maximizing Public Expenditure Efficiency for Rebuilding Better" analyzes the impact of the health and security crises on Niger's economy. The economy grew by 5.9% in 2019, but slowed to 3.6% in 2020, as a result of the combined impact of these crises. This sharp downturn increased poverty levels and pushed an additional 400,000 people into extreme poverty.
"Nigeriens have been hard hit by the volatile security situation and these long months in the pandemic, with hundreds of thousands of children being kept out of school and deprived of proper health care, which will adversely affect their future," notes Joelle Dehasse, World Bank Country Manager for Niger. "Turning this situation around will require massive and effective investments in human capital over the next few years."
The report notes that these investments must be accompanied by bold structural and sectoral reforms aimed, among other things, at mobilizing more domestic resources, modernizing the administration, including the civil service, and promoting sound, prudent, and transparent government spending.
The projections for 2021 are nevertheless positive and economic growth is expected to rebound to 5.5%, driven by the reopening of the border with Nigeria, the resumption of large investment projects, and the normalization of several supply chains. However, these projections remain subject to the duration of the pandemic and the availability of vaccines, as well as to climate hazards and their impact on agricultural production and livelihoods.
"The government of Niger has made tremendous progress in recent years in managing its public finances, giving high priority to social spending," says Paolo Di Lorenzo, World Bank Senior Economist and co-author of the report. "However, public expenditure pressures remain high, partly due to the deteriorating security situation. Against this backdrop, the authorities should take further steps to improve domestic resource mobilization and public spending efficiency."
The report's authors recommend reprioritization across a number of key sectors in order to ensure Niger's strong economic rebound. These recommendations aim to redirect government revenues to basic social services and essential public infrastructure in order to maximize growth opportunities and social welfare. "Implementing the recommendations in the education sector will help improve spending and reallocate resources within the sector," says Blaise Ehowe Nguem, Country Economist for Niger. "This will improve the quality of education, thereby reducing repetition and dropout rates."
Partnership with Private Sector is Key in Closing Rwanda's Infrastructure Gap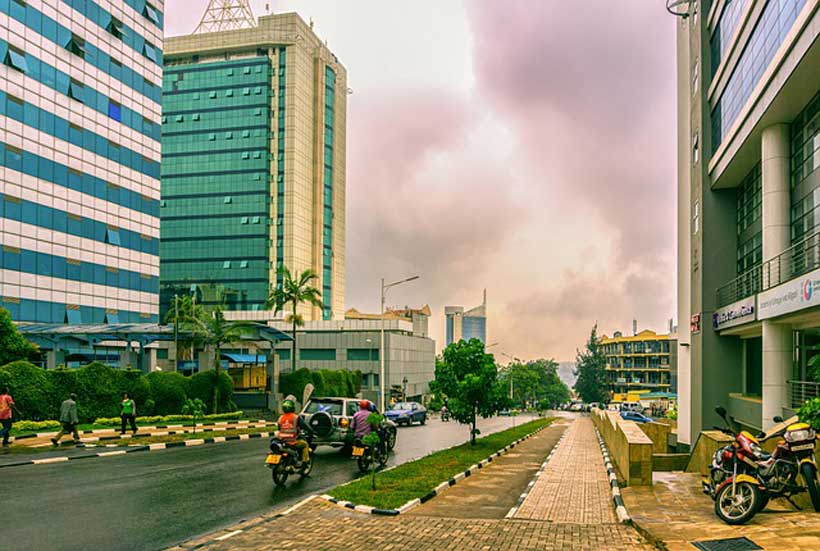 The COVID-19 (coronavirus) pandemic has pushed the Rwandan economy into recession in 2020 for the first time since 1994, according to the World Bank's latest Rwanda Economic Update.
The 17th edition of the Rwanda Economic Update: The Role of the Private Sector in Closing the Infrastructure Gap, says that the economy shrank by 3.7 percent in 2020, as measures implemented to limit the spread of the coronavirus and ease pressures on health systems brought economic activity to a near standstill in many sectors. Although the economy is set to recover in 2021, the report notes the growth is projected to remain below the pre-pandemic average through 2023.
Declining economic activity has also reduced the government's ability to collect revenue amid increased fiscal needs, worsening the fiscal situation. Public debt reached 71 percent of GDP in 2020, and is projected to peak at 84 percent of GDP in 2023. Against this backdrop, the report underlines the importance of the government's commitment to implement a fiscal consolidation plan once the crisis abates to reduce the country's vulnerability to external shocks and liquidity pressures.
"Narrowing fiscal space calls for a progressive shift in Rwanda's development model away from the public sector towards a predominantly private sector driven model, while also stepping up efforts to improve the efficiency of public investment," said Calvin Djiofack, World Bank's Senior Economist for Rwanda.
According to the Update, private sector financing, either through public-private partnerships or pure private investment, will be essential for Rwanda to continue investing in critical infrastructure needed to achieve its development goals. The analysis underscores the need to capitalize further on Rwanda's foreign direct investment (FDI) regulatory framework, considered one of the best in the continent, to attract and retain more FDI; to foster domestic private capital mobilization through risk sharing facilities that would absorb a percentage of the losses on loans made to private projects; and to avoid unsolicited proposals of public–private partnership (PPP) initiatives; as well as to build a robust, multisector PPP project pipeline, targeting sectors with clearly identified service needs such as transport, water and sanitation, waste management, irrigation, and housing.
While the report findings establish clearly the gains of public infrastructure development for the country as whole, it also stressed that these gains tend to benefit urban and richer households most.
"Rwanda will need to rebalance its investment strategy from prioritizing large strategic capital-intensive projects toward projects critical for broad-based social returns to boost the potential of public infrastructure to reduce inequality and poverty," said Rolande Pryce, World Bank Country Manager for Rwanda. "Any step toward the Malabo Declaration to allocate 10 percent of future infrastructure investment to agriculture, allied activities, and rural infrastructure, will go a long way to achieving this goal."
Greenpeace Africa responds to the cancellation of oil blocks in Salonga National Park
On Monday the UNESCO World Heritage Committee decided to remove Salonga National Park in the Democratic Republic of the Congo from the List of World Heritage in Danger. The decision follows clarification "provided by the national authorities that the oil concessions overlapping with the property are nul[l] and void and that these blocks will be excluded from future auctioning."
Oil blocks overlapping with Salonga were awarded by President Joseph Kabila in the twilight of his regime. Greenpeace Africa has repeatedly demanded their cancellation, while local leaders voiced their opposition to the project in light of its impacts on communities.
"A decision by President Felix Tshisekedi to cancel all oil blocks in Salonga Park must be followed by a decision to cancel oil blocks in Virunga Park and across the Cuvette Centrale region. These are vast areas rich in biodiversity that provide clean water, food security and medicine to local communities and which render environmental services to humanity," says Irene Wabiwa Betoko, International Project Leader for the Congo Basin forest.
The Salonga National Park, which is Africa's largest tropical rainforest reserve, was inscribed on the World Heritage List in 1984. The park plays a fundamental role in climate regulation and the sequestration of carbon. The park is also home to numerous endemic endangered species such as the pygmy chimpanzee (or bonobo), the forest elephant, the African slender-snouted crocodile and the Congo peacock. Salonga had been inscribed on the List of World Heritage in Danger in 1999, due to pressures such as poaching, deforestation and poor management. The government of DRC later on issued oil drilling licences that encroached on the protected area, posing a threat to the wildlife-rich site.
"DRC's auctioning of oil blocks has not only been scandalously lacking transparency and menacing for particularly sensitive environmental areas – they neither benefit Congolese people nor the planet. Instead of privileging a small group of beneficiaries of the toxic fossil fuels industry, diversifying the DRC's economy should be done through renewable energy investments that will make energy accessible and affordable for all," Irene Wabiwa concluded.
Greenpeace Africa urges full transparency from both UNESCO and the DRC government and calls for the publication of all supportive documents regarding the decision to cancel the aforementioned oil blocks, as well as the map of the nine oil blocks that are still being auctioned in the Cuvette Centrale region.