When Can You File a Lawsuit for Personal Injury?
Many of us get hurt or injured at some point in our lives, be it a slip and fall or a car accident. It's common that not every misadventure will necessitate legal action, but what if your injury or harm is due to someone else's negligence? You may then have a valid reason to make a personal injury claim against the perpetrator.
Here are some things you should consider before filing a claim or lawsuit when you have sustained injuries in an accident.
Types of Legal Claim
To make a legal remedy for physical harm, you can either file an insurance claim filed with the insurer of the party at fault or a personal injury lawsuit in court. Both actions will allow you to claim a certain amount of compensation for damages, which cover your losses as a result of the accident and the injuries sustained from that. These losses also include your medical bills, pain and suffering damages, lost income, and other types of losses. Here is a reliable hackensack personal injury lawyer.
There are many different types of incidents and legal claims, and below is a summary of a few general types of cases where you are eligible to claim compensation. You can claim compensation either from an insurance claim or a civil lawsuit under these circumstances:
1. Slip and Fall
If you happen to sustain injury from a slip and fall in a store, workplace, or on any property premises, the liability falls on the property owner of the particular premise.
2. Car Accident
For a car accident due to the driver's negligence, the usual liable party is the driver who is at fault.
3. Medical Malpractice
Medical malpractice usually leads to a patient's injury or death due to medical negligence and is a unique type of personal injury case. You can file a civil lawsuit or insurance claim against doctors, medical professionals, or even hospitals and medical facilities.
4. Assault and/or Battery
Unlike most personal injury claims which occur due to negligence, assault cases or intentional torts are not accidental. These cases, which consist of sexual crimes, false arrest, or assault and battery, arise when one person intentionally harms another, resulting in injuries. The liability thus falls on the perpetrator or aggressor.
5. Defective Product
For any injury caused by a product, the product manufacturer must pay compensation.
6. Animal Attack/Dog bite
If you are bitten by a dog due to the owner's negligence, then the owner is liable for the injury sustained by the victim. You are able to file a civil lawsuit or a homeowner's insurance claim.
Besides a personal injury compensation claim, there is another type of claim you can make called the Workers' Compensation Claim. If you suffer an injury at work, you can turn to a workers' compensation insurer instead of a lawsuit to recover your losses. In most workplace accident cases, the injured worker is prohibited by law from suing his or her employer. As obliged by state law, most employers are required to provide workers' compensation insurance coverage for their employees.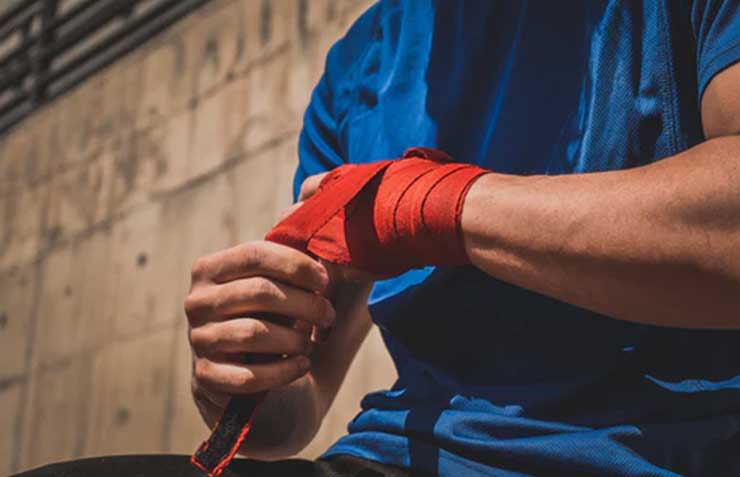 Things you need to make a case
In order to claim compensation for your personal injury, you need to be able to show liability on the part of the other party and prove that your injury is purely due to the other party's negligence.
As stated by personal injury law, the responsibility of proving fault and damages is in the hands of the individual making the claim. If your claim makes it successfully to trial, you will then have to prove your case by presenting evidence that is more credible, convincing, and true than that presented by the other party. This evidence includes the cause of your injuries, the extent of severity of your injuries as well as the defendant's liability. It is difficult for your case to reach the verdict stage, and even more unlikely that your case would arrive at the trial stage, but understanding the burden of proof in a personal injury case and using it as an assessment of the strength of your case would aid in the higher success of your case.
However, no two personal injury cases will follow the same path as no two accidents are the same, and not every case will boil down to the issue of whether the other party was indeed negligent. For instance, if you happen to hurt yourself on the job, you would have to file a Workers' Compensation Claim according to the procedures in your state instead of a civil lawsuit.
What evidence do you need to prove your claim?
To successfully prove your case in the event of a personal injury caused by another party, you will have to show concrete evidence that the other party was indeed negligent. The kinds of evidence required vary according to the nature of the accident and the type of claim you are making. They include:
An incident report produced by a business outlet in the event of a slip and fall at the particular premise
Eyewitness statements that attest to the details of how your injury occurred
A police report in the event of a car accident
Photographs capturing the accident scene and other evidence that can prove the circumstances or cause of injury
Records of all medical treatment related to your injury, such as visits to the clinics, hospitals, therapists, etc.
Testimony from a medical professional or doctor with regards to the cause of your injury, to prove that the injury was not simply due to an existing or unrelated injury
Records documenting your time missed at work and your typical income in the case of a lost wages claim
Lastly, it is best to seek out a lawyer to represent you and for them to advise and help you determine whether your case is valid and strong. Having an experienced personal injury attorney would greatly help in proving your case, especially if you are not sure what type of evidence is required or how to get them.
Asian Investors and the UK Business Visa
The UK has been an attractive market for Asian investors for many years. Property and businesses remain the most popular investments, with billions of pounds invested by the Asian market.
So, why is the UK a popular choice for Asian investors and what visa requirements do they need to be aware of?
Why the UK is a popular investment with Asian markets
Asian markets have only recently started to bump up their investment into the UK. Statistics show that from January to August in 2019, Chinese investors brought $8.3 billion into the UK. When you compare that to $6.1 billion investment brought in for the entire year in 2018, you get an idea of how quickly the market is growing.
One of the reasons investments are booming right now is because of Brexit. The weakening of the Great British Pound has been seen as attractive to Asian investors.
The property market here also attracts Korean and Singaporean investors. In 2018, £10 billion was spent on the UK property market by Asian investors.
There are a lot of benefits for Asian investors in the UK market, but there are also a lot of challenges. Visas remain the most challenging part of investing in the country.
Understanding visa requirements
In order to invest in the UK, a Tier 1 investor visa will be required. In order to be eligible for this visa, investors need to have at least £2 million to put into the economy. They also need to have a regulated UK bank account.
Those who already hold a Tier 4 general visa can apply for the Tier 1 investor visa. However, if your living costs and course fees were paid by the government or an international scholarship agency, you will need an unconditional agreement in writing from the financial sponsor.
Visa applications can be complex so it's a good idea to seek advice from the professionals. You'll find immigration lawyers can take you through the process, ensuring you have everything you need to get accepted.
What challenges do they face?
Although the weakening of the pound has encouraged more Asian investments in the UK, there are some challenges investors face.
The current interest rates for example, make it difficult to see much of a return. With the current economic crisis, interest rates remain low, making it a little harder for investors to make good profits. It could take a long time for the economy to recover, particularly if there is a second Covid-19 wave. So, there is an extra level of risk to investing in the UK right now.
At the moment, nobody knows what is going to happen in regard to Brexit. If we leave the EU with no deal, it could also hit investors hard. So, it would be wise for investors to wait and see what happens later in the year before they decide whether or not to invest.
Overall, the UK has long been an attractive option for Asian investors. However, due to the current economic climate, there are challenges that need to be addressed for those who are looking to invest in the country.
HP'S Boom on the Stock Market
The stock market is prone to changes. It takes a skillful and easy to adapt broker to stay prone to all changes in the stock market. While active traders are having stocking plans in mind for a longer period of time, daily traders are thinking only about the current market situation from day to day. Generally speaking, the marketplace had its ups and downs while some companies have remained their stability in the stock exchange.
Investment Platforms
No matter whether you're a beginner or professional in trading stocks, there are platforms suitable for every level of expertise. However, some platforms are more suitable for a specific category of traders. In other words, it's customizable to the level of expertise of the trader and performs specific actions the trader needs in everyday trading actions. Today, there are many different ways how to invest money. Currently, the most popular are the bond investments, thanks to their low volatility and relative safeness compared to stocks.
There are many ways how to trade bonds online and you need to learn bonds trading apps. Before deciding on investing in bonds, it's a wise idea to consult with a broker from whom you're going to buy the bonds. What follows is what happened with Hewlett Packard and its stock share on the market. Contrary to popular belief, the company's stock shares didn't decline when compared to last year's, and they even show a tendency to grow.
HP and the Stock Market
Some time ago, everyone predicted a decline in earnings according to the lower revenues of Hewlett Packard. According to the consensus outlook, the company's earnings were about to decline throughout the year. However, the estimates and the actual situations differ to a high degree. Since early Wednesday, HP's shares on the stock market has surpassed the expectations. Hewlett Packard's annual revenue is worth $6.8 million, which is 5.5% down from last year. However, it went up by 13% sequentially, which is ahead of the analyst consensus.
Cash Flow and Forecasting
According to the company's claim, the cash flow from operations was $1.5 billion. Compared to last year's statistics, the cash flow is up 23% when the cash flow was $924. The company declined to provide guidance last year, but now the company is back to forecasting. Taking into consideration the whole fiscal year, the earnings have grown from 32 to 36 cents a share, which is $1.2 of the Street.
The CEO of Hewlett Packard, Antonio Neri, the growth in results is "marked by strong execution and sequential growth… navigating through the pandemic and the planning for a post-COVID world have increased customers' needs for as-a-service offerings, secure connectivity, remote work capabilities, and analytics to unlock insights from data that are aligned to our strategy. Now it makes sense the recent growth of stockings share of the company.
Hewlett Packard's SEO about the Current Stock Situation
We see a tremendous opportunity to help our customers drive digital transformations as they continue to adapt to operate in a new world." In another interview, the SEO of the company was able to reduce the backlog for around $500 million in a quarter. It's expected that it will normalize by the end of the quarter. According to his statement, it is the result of the latest hardware that has been built but not installed yet. It has restricted the company to work on-site for extended periods. While the compute segment was flat, the critical system revenue went up for 3%. The advisory and professional services also went down by 9%. Hewlett Packard shares in the premarket trading were about 7 to 9%.
Prevent bankruptcy with a PI agency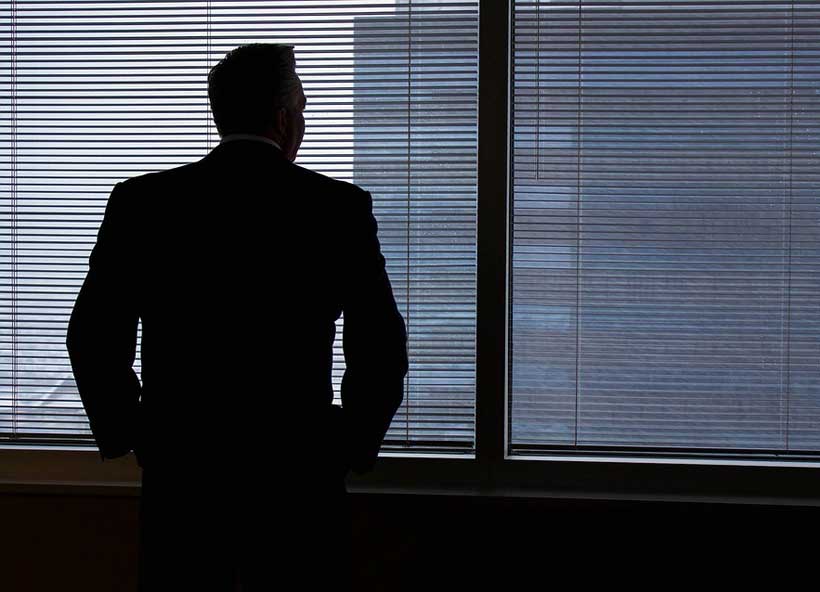 Filing for bankruptcy should be a transparent process. The person filing for bankruptcy should give an honest declaration of their incomes, expenses, and assets in exchange for having their debts discharged.
Unfortunately, this doesn't always happen.
A notable fraudulent activity committed by many debtors during the filling of their bankruptcy is the concealing of assets.
Concealing of assets refers to a situation where a debtor tries to hide some of their assets during a bankruptcy process. This is done so that these assets don't end up being used to pay the debtor's creditors. Once the bankruptcy period is over, the debtor gets their assets back. Thus, the person gets rid of their debt but still retains their assets.
Ways in which a debtor may try to conceal their assets during a bankruptcy filing process include:
· Transferring the assets to friends or family members
· Tying up assets in businesses or hidden companies
· Channeling assets to offshore accounts
· Some debtors pay more money to their creditors
· Buying of property or other expensive luxury items
· Creating fake mortgages, so the property looks like it has no value
· Buy assets such as bonds, insurance policies, annuities, or stocks
If you're a creditor and you suspect that your debtor may be trying to conceal their assets, you can seek the help of a Melbourne private investigators agency to help prevent bankruptcy.
What Can a Private Investigators Agency Do to Prevent Bankruptcy?
The court expects a debtor filing for bankruptcy to be honest about their debts and the value of their assets. During the case, the court will employ an asset discovery process through which it will gather information on the debtor's assets.
In addition to the information provided in court, creditors can also hire the services of a private investigator (PI) to locate hidden assets.
A private investigator will:
· Conduct a thorough investigation to locate hidden assets
· Prepare a report that they'll present in court as evidence
· Give a testimony in court regarding the hidden assets
Why Should You Hire the Services of a PI Agency?
If you're a creditor and you suspect foul play by your debtor during the filing of their bankruptcy case, you should consider seeking the services of a PI agency.
Such an agency will have access to databases and public records that can help them trace hidden assets. They also have the experience and the tools to conduct such an investigation, something you or your lawyer may not have.
A qualified PI will sift through the debtor's tax reports, online records, payroll slips, bank records, reports from family and friends, debts, property filings, addresses, references, and other data to locate processes and locations that may be proof of hidden assets. The right private investigator will also know bankruptcy laws and what it takes to satisfy a court that the debtor has hidden assets.
The agency may also have PIs with military and law enforcement background making them the right people for the job.
What Happens If the Debtor is found To Have Concealed Property
If after the private investigator's report and testimony the court is convinced that the debtor tried to conceal assets, lie about their income, or defraud the court, they may face the below consequences:
· The court will deny them a bankruptcy discharge which means they will still be obligated to pay you and other creditors
· The court will revoke an already granted discharge
· The debtor cannot discharge the debts in that case in any other subsequent bankruptcies
· The debtor may face criminal charges where the penalty may be a $250,000 fine or imprisonment of up to twenty years
If you suspect that a debtor who owes you money may be trying to defraud the bankruptcy process by concealing assets, you need to hire a Melbourne private investigators agency. A PI from the agency will review the case and reveal the truth. If they gather enough evidence to convince the court of the fraud, you might get your debt paid by the debtor.