When Can You File a Lawsuit for Personal Injury?
Many of us get hurt or injured at some point in our lives, be it a slip and fall or a car accident. It's common that not every misadventure will necessitate legal action, but what if your injury or harm is due to someone else's negligence? You may then have a valid reason to make a personal injury claim against the perpetrator.
Here are some things you should consider before filing a claim or lawsuit when you have sustained injuries in an accident.
Types of Legal Claim
To make a legal remedy for physical harm, you can either file an insurance claim filed with the insurer of the party at fault or a personal injury lawsuit in court. Both actions will allow you to claim a certain amount of compensation for damages, which cover your losses as a result of the accident and the injuries sustained from that. These losses also include your medical bills, pain and suffering damages, lost income, and other types of losses. Here is a reliable hackensack personal injury lawyer.
There are many different types of incidents and legal claims, and below is a summary of a few general types of cases where you are eligible to claim compensation. You can claim compensation either from an insurance claim or a civil lawsuit under these circumstances:
1. Slip and Fall
If you happen to sustain injury from a slip and fall in a store, workplace, or on any property premises, the liability falls on the property owner of the particular premise.
2. Car Accident
For a car accident due to the driver's negligence, the usual liable party is the driver who is at fault.
3. Medical Malpractice
Medical malpractice usually leads to a patient's injury or death due to medical negligence and is a unique type of personal injury case. You can file a civil lawsuit or insurance claim against doctors, medical professionals, or even hospitals and medical facilities.
4. Assault and/or Battery
Unlike most personal injury claims which occur due to negligence, assault cases or intentional torts are not accidental. These cases, which consist of sexual crimes, false arrest, or assault and battery, arise when one person intentionally harms another, resulting in injuries. The liability thus falls on the perpetrator or aggressor.
5. Defective Product
For any injury caused by a product, the product manufacturer must pay compensation.
6. Animal Attack/Dog bite
If you are bitten by a dog due to the owner's negligence, then the owner is liable for the injury sustained by the victim. You are able to file a civil lawsuit or a homeowner's insurance claim.
Besides a personal injury compensation claim, there is another type of claim you can make called the Workers' Compensation Claim. If you suffer an injury at work, you can turn to a workers' compensation insurer instead of a lawsuit to recover your losses. In most workplace accident cases, the injured worker is prohibited by law from suing his or her employer. As obliged by state law, most employers are required to provide workers' compensation insurance coverage for their employees.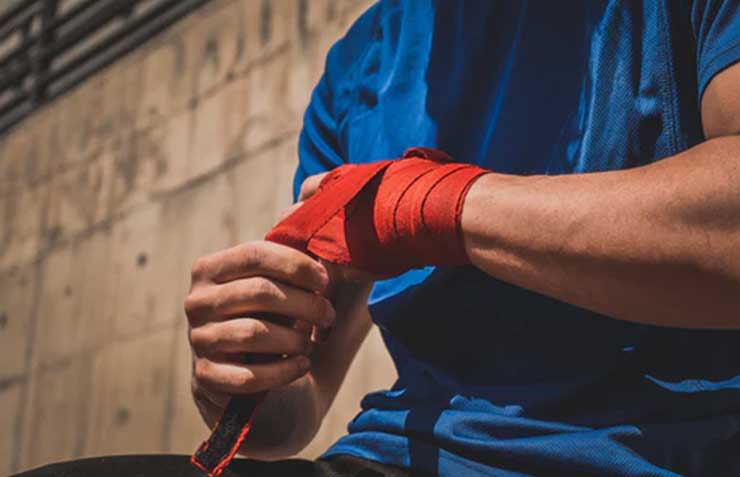 Things you need to make a case
In order to claim compensation for your personal injury, you need to be able to show liability on the part of the other party and prove that your injury is purely due to the other party's negligence.
As stated by personal injury law, the responsibility of proving fault and damages is in the hands of the individual making the claim. If your claim makes it successfully to trial, you will then have to prove your case by presenting evidence that is more credible, convincing, and true than that presented by the other party. This evidence includes the cause of your injuries, the extent of severity of your injuries as well as the defendant's liability. It is difficult for your case to reach the verdict stage, and even more unlikely that your case would arrive at the trial stage, but understanding the burden of proof in a personal injury case and using it as an assessment of the strength of your case would aid in the higher success of your case.
However, no two personal injury cases will follow the same path as no two accidents are the same, and not every case will boil down to the issue of whether the other party was indeed negligent. For instance, if you happen to hurt yourself on the job, you would have to file a Workers' Compensation Claim according to the procedures in your state instead of a civil lawsuit.
What evidence do you need to prove your claim?
To successfully prove your case in the event of a personal injury caused by another party, you will have to show concrete evidence that the other party was indeed negligent. The kinds of evidence required vary according to the nature of the accident and the type of claim you are making. They include:
An incident report produced by a business outlet in the event of a slip and fall at the particular premise
Eyewitness statements that attest to the details of how your injury occurred
A police report in the event of a car accident
Photographs capturing the accident scene and other evidence that can prove the circumstances or cause of injury
Records of all medical treatment related to your injury, such as visits to the clinics, hospitals, therapists, etc.
Testimony from a medical professional or doctor with regards to the cause of your injury, to prove that the injury was not simply due to an existing or unrelated injury
Records documenting your time missed at work and your typical income in the case of a lost wages claim
Lastly, it is best to seek out a lawyer to represent you and for them to advise and help you determine whether your case is valid and strong. Having an experienced personal injury attorney would greatly help in proving your case, especially if you are not sure what type of evidence is required or how to get them.
Construction PPE: What and when to use
Personal protective equipment is essential for construction sites. Every workplace has hazards – from offices to classrooms. However, a construction site has far more hazards than most, and extra caution must be applied. PPE can help keep everyone safe and secure, even when close to a hazard factor. Your employer should provide high-quality PPE to everyone on site. When selecting equipment, use a construction PPE supplier that is CE marked.
How to use PPE
Personal protective equipment is designed to protect you from potential hazards. For example, face masks and eye goggles are worn around toxic chemicals or contaminated air. PPE must fit correctly to be as efficient and safe as possible. A loose-fitting face mask could allow dust particles to squeeze through the gaps. Or ill-fitting thermal trousers could get caught/snag on edges or trail along the ground and cause the worker to fall over. Your PPE needs to be in good condition as well – If there are holes, rips and signs of wear on your PPE, it should be immediately replaced. It is your employer's responsibility to provide adequate PPE.
PPE is a last resort
PPE is not the only safety measure that needs to be taken. Your employer should reduce the risks on site where possible. For example, a hazardous area should be signposted, and every employee should be trained properly. Every employee should go through health and safety training alongside frequent refresher courses. All employees should be trained in using the machinery on site before they begin operating it. PPE cannot protect someone who does not know how to act safely on site.
What types of PPE are used on-site?
Protective gloves should be worn when handling heavy machinery and sharp tools. The gloves need to allow enough mobility and flexibility so the individual can continue to work. Gloves can also help you grip heavy items and protect you from cold winter conditions.
A tool lanyard is useful for when you are working at a height. The lanyard connects to your wrist so you can carry lightweight tools. For heavier tools, you can use a stronger tether point, like your waist.
High – visibility clothing should be mandatory when working, especially at night. Everyone should wear high visibility clothing on-site, so they are noticeable by moving vehicles. Depending on the weather, you could go for a vest or thick coat.
Stay safe and wear personal protective equipment on construction sites.
Croatia Has Potential to Become a Blue Economy Champion in the EU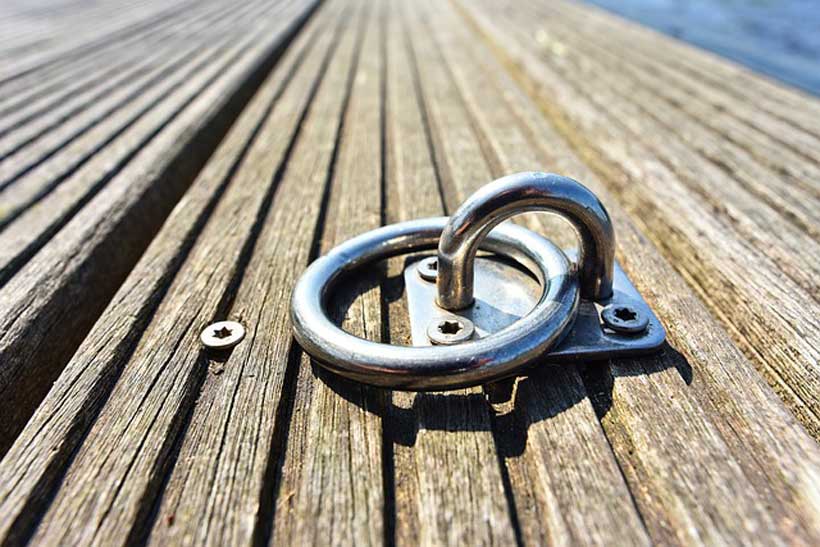 Croatia's coast and sea are key national assets that contribute significantly to the country's economy and give Croatia a competitive edge as an attractive tourism destination. The tourism sector alone contributed with 20 percent to Croatia's GDP. Yet, as a semi-enclosed sea, the Adriatic is becoming increasingly vulnerable to impacts from economic activities, including a rapidly growing environmental footprint from the tourism industry. Climate change is likely to further exacerbate these effects.
To help Croatia foster sustainable and green economic growth while addressing environmental and climate impacts and protect its coastal and marine natural capital, the Ministry of Economy and Sustainable Development of the Republic of Croatia and the World Bank, convened leading national and international development and environment experts and stakeholders in a virtual workshop – Investing in a Sustainable Blue Economy in Croatia. The event contributed to strengthening the national dialogue on the Blue Economy and provided an added focus for considering Croatia's coastal and marine natural capital in the country's Blue Economy and Green Growth Development Strategy, as well in its climate adaptation and mitigation responses.
"Aware of the environmental pressure that tourism, with its unquestionable benefits for the economy, put on on water and the sea as key components of the environment, we are grateful to the World Bank for encouraging the discussion on the importance of the blue economy for Croatia, the opportunities for funding of certain segments of the blue economy and possible further steps. To reduce this pressure, the Ministry of Economy and Sustainable Development is implementing a number of water supply and sanitation projects. So far, within the Competitiveness and Cohesion 2014-2020 Operational Programme, a total of 60 water supply and sanitation projects worth HRK 25.78 billion including VAT have been financed, of which eligible costs amount to HRK 20.5 billion, while EU funds amount to HRK 14.36 billion. A significant part of these funds relates to projects in the Adriatic part of Croatia, taking into account the sustainability of Croatian tourism," highlighted Elizabeta Kos Director, Ministry of Economy and Sustainable Development of Croatia, Directorate for Water Management and Sea Protection.
A Blue Economy model involves sustainable use of maritime resources for economic growth and improved livelihoods and jobs, while preserving the natural capital of the oceans, seas, and coasts. The Blue Economy model is at the forefront of the sustainability agenda globally and part of the European Green Deal (EGD), aimed at helping European Union members meet their economic needs while addressing their sustainability goals, including climate change adaptation.
"The World Bank is committed to supporting the Government of Croatia's efforts to protect the country's natural capital, address climate vulnerabilities, and reduce the energy intensity of the economy," said Jehan Arulpragasam, World Bank Country Manager for Croatia. Croatia has the potential to become a Blue Economy champion in the EU, where it has the highest relative contribution of the blue economy to the national gross value added and employment, and the World Bank stands ready to support Croatia with its global knowledge to achieve this goal."
To assess the challenges Croatia faces, a recent World Bank report on the cost of environmental degradation (CoED) in Croatia estimates economic and social costs of environmental degradation of Croatia's marine and coastal assets due to loss of ecosystem services, inadequate waste and wastewater management, marine litter, air pollution, and the environmental impacts of tourism. For example, the loss of ecosystem services, which provide vital services and are the foundation for economic growth, including for the tourism industry, is estimated at EUR 90 million annually. Marine litter causes additional costs to port operations estimated at EUR 20 million or more annually, while insufficient treatment of waste and water pollution from the tourism sector is estimated to cost EUR 55 million per year.
"Oceans, seas, and coasts offer great opportunities for sustainable and inclusive economic growth in fisheries, aquaculture, mariculture, coastal tourism, marine biotechnology, and renewable energy," noted Kseniya Lvovsky, Practice Manager, World Bank Environment, Natural Resources, and Blue Economy for Europe and Central Asia. "They also play a critical role in reducing greenhouse gas emissions by absorbing carbon from the atmosphere and in enhancing climate resilience of coastal areas. Sustainable management of marine and coastal resources requires collaboration across industries, public and private sectors, and nations."
The virtual workshop gathered key stakeholders from the Ministry of Economy and Sustainable Development, Ministry of Sea, Transport and Infrastructure, Ministry of Physical Planning, Construction And State Assets, Ministry of Agriculture, Ministry of Tourism and Sport and other government agencies, institutes, development partners, the private sector, civil society, and leading national and international development and environment experts.
Shipyard in Finland receives major order to build icebreaker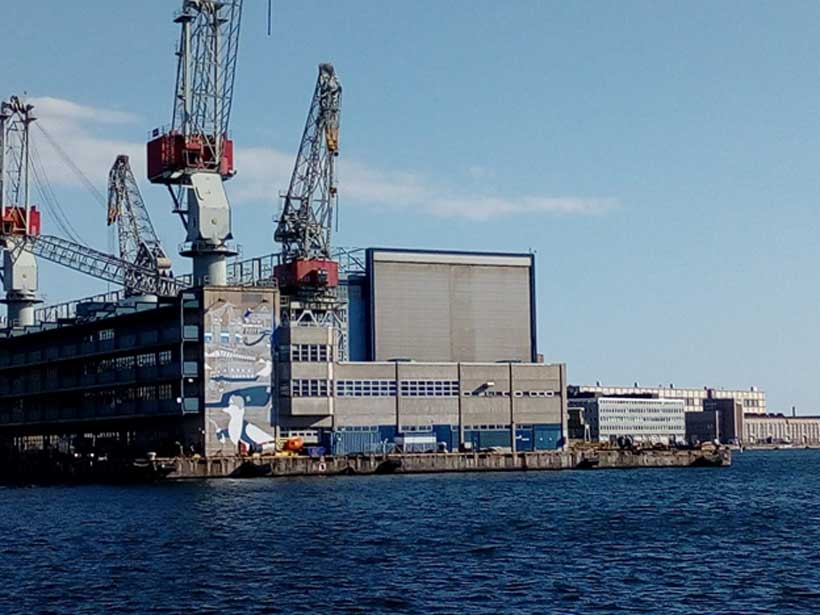 Helsinki Shipyard has received a major order to build the largest icebreaker in Finnish history and in the marine industry network is approximately 2,100 person-years.
Norilsk Nickel is Russia's leading metals and mining company. The company is also one of the largest platinum and copper producers in Russia. Norilsk Nickel is listed on the Moscow Stock Exchange and in 2020 had a turnover of around USD 15.5 billion, or around EUR 13.2 billion.
Helsinki Shipyard describes the order as significant for its operations.
"The design and construction of the new icebreaker is yet another indication of the strengths of Helsinki Shipyard Oy and Aker Arctic as well as the whole Finnish marine industry network as the leading builder of icebreakers. The employment impact of the contract at the shipyard and in the marine industry network is approximately 2,100 person-years. The contract is significant for Helsinki Shipyard and brings stability to the shipyard´s order book, extending it to the end of 2024," Helsinki Shipyard's press release says.
According to release , the icebreaker now ordered is the largest and most powerful diesel-electric icebreaker ever built in Finland.
"The new icebreaker will be the largest and most powerful diesel-electric icebreaker ever built in Finland," the release said.
The icebreaker's mission is to make the channel in Yenisei river for Nornickel Arctic Expresses (Arc7) and tow additionally employed fleet of cargo ships Arc5 class with up to 20 000 tons deadweight. The icebreaker's home port is going to be Murmansk.
The concept design of the new vessel was developed in cooperation with Aker Arctic Technology Oy. The design work is now proceeding according to the planned schedule, including e.g. the ice model tests, which have already been successfully performed. Project procurement is also proceeding well and purchasing contracts for the main equipment for machinery and propulsion have already been completed. The construction work will begin in 2022 and the vessel will be delivered to the customer for the winter season 2025.
"Receiving new icebreaker by the end of 2024 is very important for Nornickel as it provides additional transportation capacities needed to implement both our strategic investment projects including the city of Norilsk renovation plans. And we are happy to declare that it's going to be fueled by LNG which goes in line with current environmental trends on decarbonisation and will be a pioneer icebreaker on LNG exploited at Nothern Sea Route" – commented Senior Vice President of Norilsk Nickel Sergey Dubovitskiy.
The new icebreaker will have an integrated dual-fuel diesel-electric power plant, which can use both LNG and low-sulfur diesel oil as fuel with good energy efficiency and low emissions. The vessel will be built for the class notation Icebreaker 8 of the Russian Maritime Register (RMRS) and it will be capable of breaking 2 m thick snow-covered ice when operating either ahead or astern. The ship will also have facilities for transporting cargo and supporting helicopter operations.
The design and construction of the new icebreaker is yet another indication of the strengths of Helsinki Shipyard Oy and Aker Arctic as well as the whole Finnish marine industry network as the leading builder of icebreakers.