Blockchain Principles Launched to Preserve and Protect User Rights
COVID-19 has accelerated the development and use of emerging technology across industries. For blockchain technology to scale in its next phase, global alignment between the public and private sectors is needed.
To help individuals and companies build trust and preserve the fundamental values of blockchain technology, the World Economic Forum's Global Blockchain Council developed the "Presidio Principles: Foundational Values for a Decentralized Future." Co-designed at the World Economic Forum's offices in the Presidio of San Francisco, sixteen principles aim to protect users and preserve the values of the technology so that all can benefit.
"The blockchain ecosystem needed a baseline for designing applications that preserve the rights of users," said Sheila Warren, Head of Blockchain and Data Policy, World Economic Forum. "During our council meeting, we realized we could help curb many of the mistakes and missteps seen so far if we were able to provide developers, governments and executives with a 'Bill of Rights' style document."
Rights are grouped into four broad pillars: Transparency & Accessibility – the right to information about the system; Privacy & Security – the right to data protection; Agency & Interoperability – the right for individuals to own and manage their data; and Accountability & Governance – the right for system users to understand available recourse.
The Presidio Principles
Applications built on top of blockchain-based systems should preserve the following participant rights.
A participant should have access to information that would enable them to:
Understand how a service is operated, including potential risks of the service, availability of source code, and the rules and standards upon which it is based.
Understand the potential risks and benefits of a service's use of blockchain technology.
Understand system performance expectations and where the responsibility for service delivery lies.
Understand the rights and obligations of different participants in the system.
A participant should be able to:
Create, manage, and independently store cryptographic keys.
Manage consent of data stored in third-party systems.
Port data between interoperable systems or parts of a system.
Revoke consent for future data collection.
Have access to information sufficient to facilitate system interoperability.
Assess if their data is at risk through appropriate disclosure procedures, which may include, but are not limited to, an examination of audit results, certifications, or source code.
Have their data protected in accordance with internationally recognized technical security standards.
Limit data collection to that which is necessary and data use to the purpose for which it was provided.
Verify – through third-party or self-created tools – that operations have been completed and confirmed in accordance with the system's rules.
Access information needed to: (a) understand the system's governance and rules and (b) pursue effective recourse mechanisms.
Opt-out of using applications that don't treat data in accordance with internationally recognized governance and data protection standards.
Rectify demonstrably false, inaccurate, or incomplete data when necessary.
The Principles include a menu of options for how organizations or individuals can take action. A list of signatories is available to view and self-regulate/hold others accountable.
The genesis for this idea came during the first meeting of the Forum's Global Blockchain Council in 2019. The content was developed and workshopped in sessions around the world, including at the Annual Meeting in Davos 2020 with a variety of members of the blockchain community, government officials, civil society members and business leaders. A public comment period on the developer platform GitHub was open from 10 April 2020 to 5 May 2020.
"Our Global Blockchain Council membership reflects varying ideological perspectives on what blockchain technology is appropriate for and where it is going, ranging from bitcoin maximalists to enterprise service providers," Warren said. "This highly opinionated group came together and agreed that the blockchain community needed the foundational principles we are presenting today. Agreement from across Council members, despite their divergent perspectives, indicates the critical need for a values-based document like this in order to ensure that the technology remains true to its roots as the application layer starts to scale."
The Forum is partnering with ecosystem leaders from Hyperledger and Ethereum, as well as the consulting and investor communities to issue specific "Guidance Documents" around how the principles can be implemented on a more tactical level. These will further help developers, governments, executives, corporate boards, international organizations and others implement the principles and take action now.
Additionally, Global Blockchain Council members will be partnering with individual organizations, associations and membership-based entities and investors for virtual sessions on how companies can meaningfully implement the Principles in their operations.
Early Adopters and Supporters
"I accepted the nomination to Co-Chair the Global Blockchain Council because I believe despite differences in methods and philosophies, there's a shared feeling in the blockchain ecosystem that this technology is truly disruptive, democratizing access to money and ownership of data in ways that we never could before," said Elizabeth Rossiello, Chief Executive Officer, AZA Finance. "As a founder and entrepreneur, I know that the Presidio Principles will encourage wider accessibility to emerging technologies and therefore wider potential for adopters."
"As fiduciaries, it is our responsibility to act not only in the interest of our investors, but also in a manner that better aligns investor outcomes with the broader objectives of society," said Meltem Demirors, Chief Strategy Officer, CoinShares. "By incorporating the Presidio Principles into our investment analysis, ownership policies, and disclosures, we will introduce a voluntary set of investment guidelines for professional asset managers allocating institutional capital into digital currencies and blockchain networks."
"As open sourced and decentralized systems keep moving forward, we have seen how challenging it can be to build guidelines that apply to different and evolving blockchain projects, and that help teams work to solve problems together," said Aya Miyaguchi, Executive Director, Ethereum Foundation. "Fortunately and thanks to the hard work of everyone involved, I believe that the Principles will provide a high-level framework that can really help these critical conversations continue throughout the lifespan of the technology."
"As an open source community, we are focused on developers," said Brian Behlendorf, Executive Director, Hyperledger, Linux Foundation. "How they choose to build their solutions affects not only the users of today, but the trajectory of the technology. We are exploring ways for our community of developers to not just read and sign onto the principles – but look for ways to meaningfully integrate them into their processes."
"Decentralized protocols are designed to enhance trust and security through transparency," said Joseph Lubin, Founder of ConsenSys. "The Presidio Principles are a valuable next step for creating ecosystem-wide accountability to these goals. We hope all builders of Ethereum-based projects – and across the blockchain landscape – will sign on to demonstrate their commitment to the users of their systems and applications."
"We have built our blockchain business around the key needs and requirements of our clients and we are excited to join with others to advance these principles," said David Treat, Senior Managing Director and Global Blockchain Lead, Accenture. "Our focus is to responsibly apply this technology to drive real value with a priority on inclusion and social impact, particularly in these challenging times where there is so much potential to help."
"The World Food Programme has been exploring blockchain technology for many years to help expand refugee choices for assistance more efficiently, transparently and securely," said Arif Husain, Chief Economist and Director of the Food Security Analysis and Trends Service at United Nations World Food Programme. "Ensuring that the people we serve truly benefit from every blockchain deployment is of utmost importance to us. We welcome the opportunity to use these principles ourselves but also to share more widely with our peers in the International Organisations community."
"The Presidio Principles will become a global benchmark for good governance and accountability for the next generation of decentralized technology platforms," said Tomicah Tillemann, Founder and Director, Digital Impact and Governance Initiative, New America. "At a moment when demand for accessible digital services is surging, the Principles will help the private sector and government create solutions that offer people more control of their data, privacy, and digital rights. We are grateful for the opportunity to collaborate with the World Economic Forum and an extraordinary group of leaders in developing this framework."
"In our mission to empower everyone with economic freedom, we created and support Zcash as a fair and open currency," said Zooko Wilcox, CEO of the Electric Coin Company. "Our values and commitment to high standards of user consent, security, and organizational transparency align strongly with the Presidio Principles and we look forward to their use as a standard in support of human freedoms."
"Colombia views the Fourth Industrial Revolution as a significant opportunity for our country and we have worked to create an environment that favours and accelerates the transition to Industry 4.0," said Victor Munoz, High Presidential Counsellor for Economic Affairs and Digital Transformation, Colombia. "We supported the creation of the Presidio Principles – as well as guidelines and design principles for public institutions – because we wanted to ensure that progress can continue rapidly and responsibly, ensuring that basic characteristics like security and data privacy are secured for our citizens."
"In the Digital Economy 1.0 the focus was mainly on centralized efficiency and scale, too often at the expense of individuals' privacy and rights," said Jen Zhu Scott, Founding Principal, Radian Partners. "The Presidio Principles are designed to encourage aspiring entrepreneurs, builders, and participants to co-create a Digital Economy 2.0 that is inclusive, transparent, and with profound respect and protection to individual digital rights so we can empower the people as well as the businesses."
"Ongoing dialogue between all stakeholders is critical to help businesses and governments alike navigate the challenges and opportunities presented by blockchain innovation," said Greg Medcraft, Director, Directorate for Financial and Enterprise Affairs, Organisation for Economic Co-operation and Development (OECD). "The Presidio Principles are an important contribution to this essential dialogue".
"Blockchain, as the Internet of Value, holds enormous potential to build a more sustainable, prosperous, healthy and just world," said Don Tapscott, Co-founder and Executive Chairman of the Blockchain Research Institute. "But people and organizations will determine how and to what goals this innovation is applied. The Blockchain Research Institute was pleased to contribute to the Presidio Principles and we commit to advocate them globally to help ensure the promise of this technology is fulfilled."
"Technology holds great potential for increasing trust and transparency – but if not deployed correctly, it also holds great risk to the world's most vulnerable," said Delia Ferreira Rubio, Chair of Transparency International. "We want to use these Principles in our work across the globe to ensure that the user and technology's potential for good is at the heart of each design choice."
"We commend the World Economic Forum's initiative on achieving wide alignment and responsible adoption of transformative technologies," said Linda Pawczuk, US Blockchain Leader, Deloitte Consulting LLP.
"Everledger was founded in 2015 with the mission of digital transparency," said Leanne Kemp, Founder and Chief Executive Officer, Everledger. "The space has evolved over time, but it is clear that most are here to transform the way things operate for the better. We are excited to use the Principles in conversations internally and with our partners to hold each other accountable to the vision we are trying to achieve."
"At OmiseGO, we believe that the ability for people to transfer money globally and without restrictions has become a basic human need," said Vansa Chatikavanij, Chief Executive Officer, OmiseGO. "Our contribution towards a more financially accessible world is to launch the OMG Network to scale Ethereum transactions and lower the cost barrier, without sacrificing security. User protection and governance are critical for fintech players. The Presidio Principles is a starting point to help ensure innovation can progress with sufficient consideration."
'Reset Earth': Animation film & mobile game bring Gen Z into protecting ozone layer
'Reset Earth' is an innovative educational platform for adolescents about the fundamental role of the ozone layer in protecting the planet. The platform launches on World Education Day (January 24th) with an original animation film that explores options for collective positive action. The film's plot continues in a challenging mobile game for Android and IOS (February 10th). The platform is initiated by United Nations Ozone Secretariat to sustain the protection of the ozone layer through the sensitization and engagement of Gen Z.
Ozone-depleting substances (ODSs) like CFCs, HFCs, HCFCs have been widely used throughout the 20th century, mostly for refrigeration, in air conditioners and aerosol sprays. ODSs threaten the earth's upper atmosphere, drive up temperatures and account for close to 11 per cent of total warming emissions to date. Since the 1980s, the international community has acted to protect the ozone layer by banning or strictly restricting the use and production of such super greenhouse effect gases. Consequently, the Antarctic ozone is expected to close by the 2060s (without action, it might have been 40 per cent larger by now) and other regions will return to 1980s values even earlier.
Meg Seki, Acting Executive Secretary of the Ozone Secretariat, said, "The protection of the ozone layer cannot be considered a done deal. It must be a continuous effort by us and by future generations. If our children learn about the grim consequences of a ruined ozone layer, they will act to keep it only as part of a fantasy game."
Reset Earth begins a year-long education initiative by the Secretariat to raise awareness and inspire action among adolescents and parents about global ozone protection. Immersive, educational and thought-provoking, Reset Earth conveys a positive message around what can be achieved through collective action and cultivates a sense of environmental responsibility and ownership amongst the youth.
The Reset Earth animation film is set in a dystopian post-apocalyptic world in 2084, where the ozone layer has been completely ruined and human life is under threat from an unstoppable virus called "The Grow". It is the story of three teenagers who team up in an epic time-travel adventure to save the planet and what's left of human life. Their mission is to find out what caused the "The Grow". They travel back to critical historical moments in the story of the mysterious 'ozone layer", essential to stopping the virus, and learning as they go about the fundamental role it plays in protecting the health wellbeing of the planet. To save the ozone layer, they must jump back in time to ensure the signing of the Montreal Protocol agreement.
The Reset Earth mobile game is a single player platform game, combining a retro graphics style and hand-drawn artwork and aligned with the film's storyline. Players – whether adolescent gamers or their parents – switch between characters and utilize their unique abilities throughout four levels of the game. Through unlocking puzzles, players learn about environmental history and the science of protecting the planet.
Does Buying a Chinese Smartphone Pose a Privacy Risk?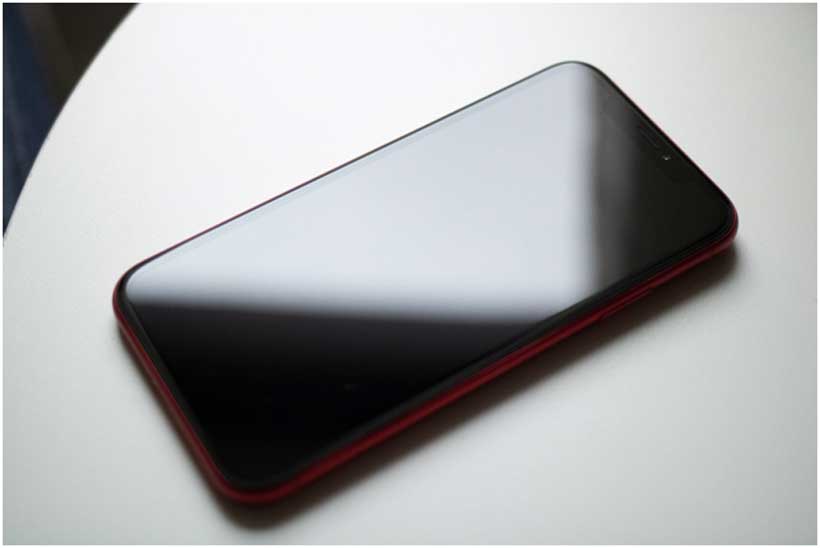 Chinese smartphones have garnered a pretty bad privacy reputation in the last few years, which stems from several issues, such as lack of consumers' trust and the fact that global political events have not really been in China's favor. Somewhere around the mid-2010s though, China's global image changed a lot for the better, especially with their appearance in the smartphone industry and when it comes to advances in 4G and 5G technology.
The smartphone industry is one of the fastest growing sectors in the global technology industry. Particularly in the last decade, which gave us the smartphone revolution, global device sales have skyrocketed from just 100 million in 2007, to over 1.5 billion today. Smartphones are also the most popular way through which people access the internet, which makes this sector critical for tech companies.
14 years ago now, we experienced the launch of the first Apple iPhone in 2007, which would undoubtedly mark the beginning of a new Information Age. As the years went by, we have seen big players such as Samsung entering the market, as well as most recently Chinese companies like Huawei and Xiaomi eating up global market share with their very affordable smartphones. It isn't just Huawei and Xiaomi, though, let's not forget Oppo and Vivo too, who have held small but stable market share, even gaining popularity in the United States.
Apple never really took off in China like it did in the rest of the world, as the nation favoured national production and local brand loyalty, but Apple has always been in demand there. Outside of China though, Apple had absolutely dominated the smartphone market for a long time with the entire world anxiously awaiting their next press conference, and what their new iPhone would be like. The market dominance then switched hands between Apple and Samsung for a few years, with Samsung being dominant most of the time.
Now, however, the global smartphone market has changed. With so much competition on the horizon (Samsung, Xiaomi, Huawei), as well as Apple charging very lofty prices for their latest offerings (and having lost some of their charm along the way with radical design changes), Chinese players have adapted and grasped a firm hold on the market for the foreseeable future. Offering familiar minimalist design approaches that Apple is known for, as well as having totally revamped their marketing, Chinese smartphone brands are now a true contender to the established giants. Ultimately, the most important target market for Chinese smartphones is the US and EU markets.
There is a big problem there though, it looks like there are serious privacy issues that plague Chinese smartphones and their reputation. Let's look into this below.
What Is The Problem With Chinese Smartphone Brands?
With news of Huawei being banned (Xiaomi is also blacklisted) from Western countries, their reputation is not in a good place. Today, there are many Chinese smartphone brands available, with Huawei and Xiaomi being the most recognizable internationally -the ones that have sold the most outside of China. Some of the other 'budget' brands are Honor and Realme, for example, which may not be known to most people. There are many more Chinese smartphone brands, but way too many to list.
With so much political tension between the US and China, what does this mean if you are planning to buy/already own a Chinese smartphone? Unfortunately, it is a fact that Chinese smartphones have experienced many privacy and security related issues with their devices, which fall into the categories;
Pre-installed spyware
Malware vulnerabilities
Data theft
Hardware 'Backdoors'
Weak encryption
Beyond pre-installed malicious software in Chinese smartphones, there are additional risks from installing very popular Chinese-made social media apps, such as;
Takeaways For Your General Smartphone Security
Having covered why there is so much negative buzz around Chinese smartphones and their privacy risks, let's remember that a lot of it comes from the political tension between China and the US. There have been countless allegations of spying, hacking and data risks. Beyond this, there is a more important fact for the regular user. It is that Chinese phones are Android-based, which has a much larger user base and is as such more susceptible to attacks.
Let's emphasize one thing; yes, that doesn't mean that these devices are safe, but what is safe nowadays? Should this deter you, a regular citizen, from buying a Chinese smartphone? It is difficult to say what is considered 'safe' nowadays, and depends a lot on who you are and whether your data is so sensitive that governments will try to access your phone (for most people, this is not an issue).
However, for the privacy conscious individuals out there, there are some things you must implement for your safety and peace of mind, no matter what kind of device you use, or which country it comes from;
Always use a trustworthy Virtual Private Network, or VPN
Consider that iOS may be safer than Android overall
Make sure that you have a strong password on your phone
Ensure that you have multi-factor authentication at every juncture
Do not share sensitive information online if possible
Always keep your smartphone software up-to-date
Never download unverified software, or access third-party app stores
Earth Observation Data Could Represent A Billion-Dollar Opportunity For Africa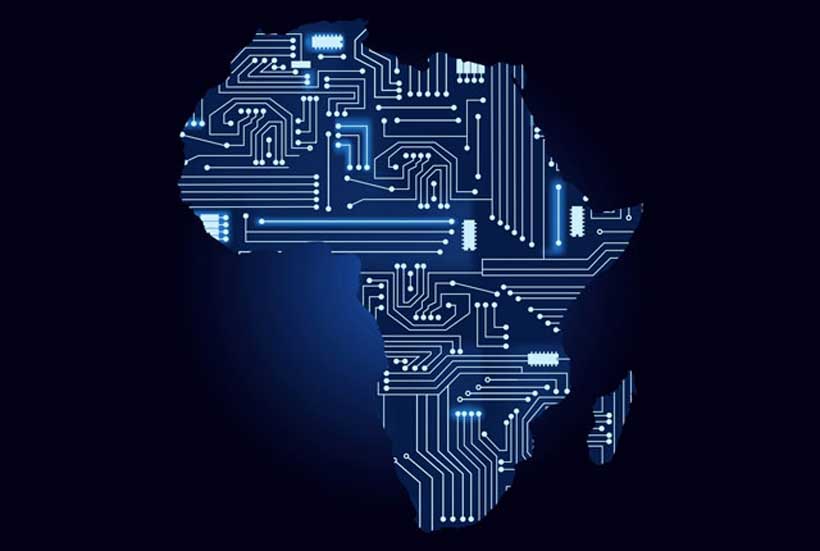 Earth observation [EO] data provides a billion-dollar opportunity for economies on the African continent, one that could create jobs and build new resilience after COVID-19.
The newly released report Unlocking the Potential of Earth Observation to address Africa's critical challenges lays out the multiple economic benefits from EO data. The report was written in collaboration with Digital Earth Africa, an initiative that is a world first in providing freely accessible data that maps the entire African continent.
This report marks the first known time the potential impact of EO for Africa has been quantified. According to estimates, EO could be worth up to $2 billion a year thanks to:
1. A strengthened EO industry. Improved use of EO data could lead to an extra $500 million in yearly EO sales along with new job opportunities and increased fiscal revenues.
2. Boosted agricultural productivity. Better data could potentially be worth an extra $900 million a year, thanks to water savings and productivity gains for farmers, not to mention reduced pesticide usage.
3. Better regulation of gold mining activity. Data allows countries to crack down on illegal mining, providing a potential savings of at least $900 million from reduced environmental damage and fiscal evasion.
The report shows the opportunity available in EO data to strengthen economies and reach sustainability goals. EO data can help governments make more informed decisions regarding water, agriculture, food security and urbanization. Advancing new collaborations between public and private efforts can incentivize data sharing to develop EO industries on the continent even further.
Dr Adam Lewis, Managing Director of the Digital Earth Program welcomes the findings of the report as the first of its kind to quantify the potential benefits of the program. "Through collaboration with key partners both within Africa and across the globe, we have made significant progress in turning this potential into a reality. Over the last 12 months the program has met a number of milestones in improving access to data and services within Africa. Working with Amazon Web Services as well as international space agencies and the private sector, we have been able to provide access to locally stored analysis-ready satellite data within Africa." Adam said.
"We are proud to support Digital Earth Africa's efforts to make Earth observation data more easily accessible to African nations," said Ana Pinheiro Privette, Lead for Amazon Sustainability Data Initiative. "Through the Amazon Sustainability Data Initiative, Amazon is making available petabytes of Earth observation data, which provide valuable insights for communities to manage climate impacts including increased floods and droughts."
Valuing the impact of EO is an emerging practice globally, with recent reports covering the Asia Pacific, Australia, the European Union and the UK, but this is the first such report for Africa. The report was developed following examination of the readiness of African countries to effectively and efficiently grow their geospatial capabilities, integrated with study of the potential economic benefit of EO data adoption on specific sustainable development focus areas.