Blockchain Principles Launched to Preserve and Protect User Rights
COVID-19 has accelerated the development and use of emerging technology across industries. For blockchain technology to scale in its next phase, global alignment between the public and private sectors is needed.
To help individuals and companies build trust and preserve the fundamental values of blockchain technology, the World Economic Forum's Global Blockchain Council developed the "Presidio Principles: Foundational Values for a Decentralized Future." Co-designed at the World Economic Forum's offices in the Presidio of San Francisco, sixteen principles aim to protect users and preserve the values of the technology so that all can benefit.
"The blockchain ecosystem needed a baseline for designing applications that preserve the rights of users," said Sheila Warren, Head of Blockchain and Data Policy, World Economic Forum. "During our council meeting, we realized we could help curb many of the mistakes and missteps seen so far if we were able to provide developers, governments and executives with a 'Bill of Rights' style document."
Rights are grouped into four broad pillars: Transparency & Accessibility – the right to information about the system; Privacy & Security – the right to data protection; Agency & Interoperability – the right for individuals to own and manage their data; and Accountability & Governance – the right for system users to understand available recourse.
The Presidio Principles
Applications built on top of blockchain-based systems should preserve the following participant rights.
A participant should have access to information that would enable them to:
Understand how a service is operated, including potential risks of the service, availability of source code, and the rules and standards upon which it is based.
Understand the potential risks and benefits of a service's use of blockchain technology.
Understand system performance expectations and where the responsibility for service delivery lies.
Understand the rights and obligations of different participants in the system.
A participant should be able to:
Create, manage, and independently store cryptographic keys.
Manage consent of data stored in third-party systems.
Port data between interoperable systems or parts of a system.
Revoke consent for future data collection.
Have access to information sufficient to facilitate system interoperability.
Assess if their data is at risk through appropriate disclosure procedures, which may include, but are not limited to, an examination of audit results, certifications, or source code.
Have their data protected in accordance with internationally recognized technical security standards.
Limit data collection to that which is necessary and data use to the purpose for which it was provided.
Verify – through third-party or self-created tools – that operations have been completed and confirmed in accordance with the system's rules.
Access information needed to: (a) understand the system's governance and rules and (b) pursue effective recourse mechanisms.
Opt-out of using applications that don't treat data in accordance with internationally recognized governance and data protection standards.
Rectify demonstrably false, inaccurate, or incomplete data when necessary.
The Principles include a menu of options for how organizations or individuals can take action. A list of signatories is available to view and self-regulate/hold others accountable.
The genesis for this idea came during the first meeting of the Forum's Global Blockchain Council in 2019. The content was developed and workshopped in sessions around the world, including at the Annual Meeting in Davos 2020 with a variety of members of the blockchain community, government officials, civil society members and business leaders. A public comment period on the developer platform GitHub was open from 10 April 2020 to 5 May 2020.
"Our Global Blockchain Council membership reflects varying ideological perspectives on what blockchain technology is appropriate for and where it is going, ranging from bitcoin maximalists to enterprise service providers," Warren said. "This highly opinionated group came together and agreed that the blockchain community needed the foundational principles we are presenting today. Agreement from across Council members, despite their divergent perspectives, indicates the critical need for a values-based document like this in order to ensure that the technology remains true to its roots as the application layer starts to scale."
The Forum is partnering with ecosystem leaders from Hyperledger and Ethereum, as well as the consulting and investor communities to issue specific "Guidance Documents" around how the principles can be implemented on a more tactical level. These will further help developers, governments, executives, corporate boards, international organizations and others implement the principles and take action now.
Additionally, Global Blockchain Council members will be partnering with individual organizations, associations and membership-based entities and investors for virtual sessions on how companies can meaningfully implement the Principles in their operations.
Early Adopters and Supporters
"I accepted the nomination to Co-Chair the Global Blockchain Council because I believe despite differences in methods and philosophies, there's a shared feeling in the blockchain ecosystem that this technology is truly disruptive, democratizing access to money and ownership of data in ways that we never could before," said Elizabeth Rossiello, Chief Executive Officer, AZA Finance. "As a founder and entrepreneur, I know that the Presidio Principles will encourage wider accessibility to emerging technologies and therefore wider potential for adopters."
"As fiduciaries, it is our responsibility to act not only in the interest of our investors, but also in a manner that better aligns investor outcomes with the broader objectives of society," said Meltem Demirors, Chief Strategy Officer, CoinShares. "By incorporating the Presidio Principles into our investment analysis, ownership policies, and disclosures, we will introduce a voluntary set of investment guidelines for professional asset managers allocating institutional capital into digital currencies and blockchain networks."
"As open sourced and decentralized systems keep moving forward, we have seen how challenging it can be to build guidelines that apply to different and evolving blockchain projects, and that help teams work to solve problems together," said Aya Miyaguchi, Executive Director, Ethereum Foundation. "Fortunately and thanks to the hard work of everyone involved, I believe that the Principles will provide a high-level framework that can really help these critical conversations continue throughout the lifespan of the technology."
"As an open source community, we are focused on developers," said Brian Behlendorf, Executive Director, Hyperledger, Linux Foundation. "How they choose to build their solutions affects not only the users of today, but the trajectory of the technology. We are exploring ways for our community of developers to not just read and sign onto the principles – but look for ways to meaningfully integrate them into their processes."
"Decentralized protocols are designed to enhance trust and security through transparency," said Joseph Lubin, Founder of ConsenSys. "The Presidio Principles are a valuable next step for creating ecosystem-wide accountability to these goals. We hope all builders of Ethereum-based projects – and across the blockchain landscape – will sign on to demonstrate their commitment to the users of their systems and applications."
"We have built our blockchain business around the key needs and requirements of our clients and we are excited to join with others to advance these principles," said David Treat, Senior Managing Director and Global Blockchain Lead, Accenture. "Our focus is to responsibly apply this technology to drive real value with a priority on inclusion and social impact, particularly in these challenging times where there is so much potential to help."
"The World Food Programme has been exploring blockchain technology for many years to help expand refugee choices for assistance more efficiently, transparently and securely," said Arif Husain, Chief Economist and Director of the Food Security Analysis and Trends Service at United Nations World Food Programme. "Ensuring that the people we serve truly benefit from every blockchain deployment is of utmost importance to us. We welcome the opportunity to use these principles ourselves but also to share more widely with our peers in the International Organisations community."
"The Presidio Principles will become a global benchmark for good governance and accountability for the next generation of decentralized technology platforms," said Tomicah Tillemann, Founder and Director, Digital Impact and Governance Initiative, New America. "At a moment when demand for accessible digital services is surging, the Principles will help the private sector and government create solutions that offer people more control of their data, privacy, and digital rights. We are grateful for the opportunity to collaborate with the World Economic Forum and an extraordinary group of leaders in developing this framework."
"In our mission to empower everyone with economic freedom, we created and support Zcash as a fair and open currency," said Zooko Wilcox, CEO of the Electric Coin Company. "Our values and commitment to high standards of user consent, security, and organizational transparency align strongly with the Presidio Principles and we look forward to their use as a standard in support of human freedoms."
"Colombia views the Fourth Industrial Revolution as a significant opportunity for our country and we have worked to create an environment that favours and accelerates the transition to Industry 4.0," said Victor Munoz, High Presidential Counsellor for Economic Affairs and Digital Transformation, Colombia. "We supported the creation of the Presidio Principles – as well as guidelines and design principles for public institutions – because we wanted to ensure that progress can continue rapidly and responsibly, ensuring that basic characteristics like security and data privacy are secured for our citizens."
"In the Digital Economy 1.0 the focus was mainly on centralized efficiency and scale, too often at the expense of individuals' privacy and rights," said Jen Zhu Scott, Founding Principal, Radian Partners. "The Presidio Principles are designed to encourage aspiring entrepreneurs, builders, and participants to co-create a Digital Economy 2.0 that is inclusive, transparent, and with profound respect and protection to individual digital rights so we can empower the people as well as the businesses."
"Ongoing dialogue between all stakeholders is critical to help businesses and governments alike navigate the challenges and opportunities presented by blockchain innovation," said Greg Medcraft, Director, Directorate for Financial and Enterprise Affairs, Organisation for Economic Co-operation and Development (OECD). "The Presidio Principles are an important contribution to this essential dialogue".
"Blockchain, as the Internet of Value, holds enormous potential to build a more sustainable, prosperous, healthy and just world," said Don Tapscott, Co-founder and Executive Chairman of the Blockchain Research Institute. "But people and organizations will determine how and to what goals this innovation is applied. The Blockchain Research Institute was pleased to contribute to the Presidio Principles and we commit to advocate them globally to help ensure the promise of this technology is fulfilled."
"Technology holds great potential for increasing trust and transparency – but if not deployed correctly, it also holds great risk to the world's most vulnerable," said Delia Ferreira Rubio, Chair of Transparency International. "We want to use these Principles in our work across the globe to ensure that the user and technology's potential for good is at the heart of each design choice."
"We commend the World Economic Forum's initiative on achieving wide alignment and responsible adoption of transformative technologies," said Linda Pawczuk, US Blockchain Leader, Deloitte Consulting LLP.
"Everledger was founded in 2015 with the mission of digital transparency," said Leanne Kemp, Founder and Chief Executive Officer, Everledger. "The space has evolved over time, but it is clear that most are here to transform the way things operate for the better. We are excited to use the Principles in conversations internally and with our partners to hold each other accountable to the vision we are trying to achieve."
"At OmiseGO, we believe that the ability for people to transfer money globally and without restrictions has become a basic human need," said Vansa Chatikavanij, Chief Executive Officer, OmiseGO. "Our contribution towards a more financially accessible world is to launch the OMG Network to scale Ethereum transactions and lower the cost barrier, without sacrificing security. User protection and governance are critical for fintech players. The Presidio Principles is a starting point to help ensure innovation can progress with sufficient consideration."
Top 3 Effective Strategies for Using Push Notifications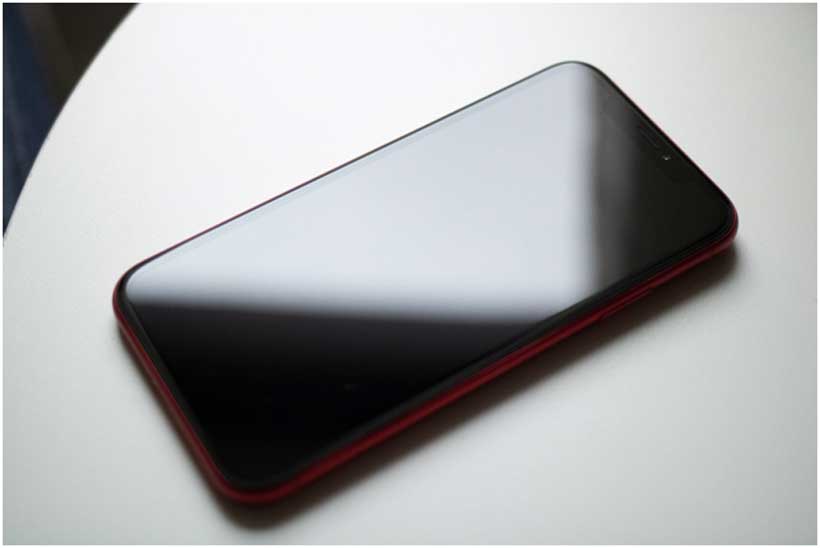 A lot of businesses are actively using push marketing to raise their sales, attract more customers, and build a strong brand. Although some marketers achieve their goals, there are many who cannot make push marketing work for them. So, what are the secrets of successful push notifications? What key aspect of push marketing should you be aware of? In this post, we have prepared the top-3 most effective strategies that will make your business fly.
1. A/B Testing
Before sending a notification to a large audience, test its effectiveness with a small group of people. This will help you determine which parts of the notification are working and which should be reconsidered. Start by testing elements and factors such as:
Post content – You can measure how well users are responding to your posts by tracking your open or click rate. Your job is to find out what factors lead to an increase in your targets. Test how effective simple URLs, short sentences in a message are, etc. Refer to evadav.com/faq-publisher information for more details.
Frequency/timing – To find out how often to send push notifications, try different frequency options (for example, weekly and daily) and choose the one that will result in fewer unsubscriptions. You can also use metrics such as open rate and CTR to find out what time of day or night users are most likely to respond to your posts.
Message delivery method – Open rate, click-through rate, bounce rate, and conversion rate – all of these metrics indicate whether your push notifications are successfully engaging users. Use these data to determine which delivery method is most positively treated by your audience.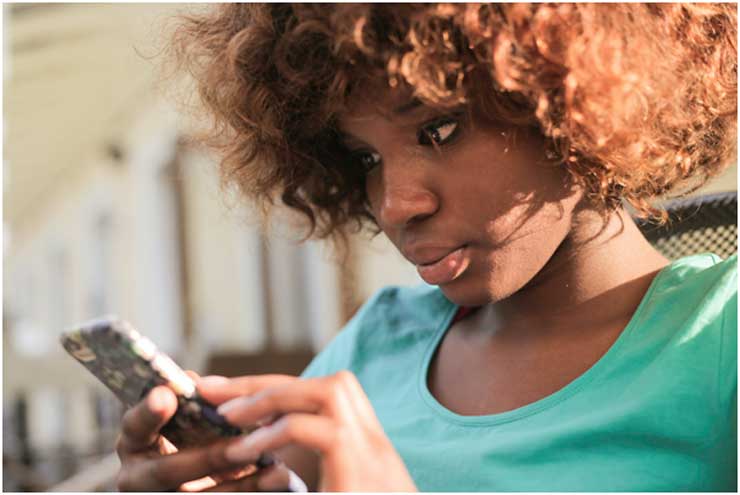 A/B testing will only be beneficial if you have quality tools at your disposal to measure success. You may not be able to get it right the first time around, but don't be discouraged. Just keep testing!
2. Personalize Your Messages
To achieve the same level of personalization that messages from friends, family, and colleagues have, you should take into account all the details about the user's identity. Event settings, language, and lifecycle – considering all these characteristics will help you make your message as personal and targeted as possible. You can go even further and segment users based on their activity on your website or landing page. It's only when you start sending them notifications that are relevant to their interests, users will feel like you're really trying to provide them with some value.
3. Avoid Complex Wording: Write Clearer
Interactive notifications will mean little if the content you communicate is of no value to the user. Most companies continue to use notifications as some kind of bait – as a piece of obscure, cryptic content, whose task is to lure the user back into the application. But notifications work more efficiently when they have some other meaning, a message.
A push notification can be considered successful if it:
Is written in a laconic form;
Conveys something interesting and intriguing to the user;
Justifies the user's choice to perform a target action.
Companies that have worked hard on their push notifications engagement strategy end up gaining user loyalty and engagement, increased traffic, and more page views – metrics that impact readiness for conversion. And all this for a lot less than what you could invest in retargeting tools.
The Effectiveness of Ultraviolet Sterilization
Among the various purification methods, the use of ultraviolet cabinet sterilizer offers a lot of prospects for personal, industrial, and medical uses. It deactivates pathogenic microorganisms with ease. In this comprehensive article, you will understand what it is, how it works, and where to use it.
What is Ultraviolet Sterilization?
Ultraviolet (UV) Sterilization refers to a specific spectrum of light beyond the human eye's visibility. It lies between visible lightwaves and X-rays. These UV rays come from the sun. However, some gadgets can produce light in this range. Thanks to increasing research, you can use UV light anywhere you choose. For instance, it kills viruses, bacteria, protozoa, and other classes of pathogens. It is especially effective against Giardia and Cryptosporidium.
How does Ultraviolet Cabinet Sterilizer work?
An ultraviolet cabinet sterilizer alters the genetic composition of microbes. As a result, it inhibits reproduction and growth. The intensity of the sterilizing gadget and exposure time affects the purification process. When the intensity falls below the germicidal level, it can prove ineffective against germs. Most lamp sterilizers fall between the 30,000 and 50,000 microwatt-seconds per square centimeter rating. Moreover, the brightness decreases with time. Besides, it does not affect the properties of water. The taste, color, turbidity, and odor of water remains the same. You also need to consider the quality and source of water.
Functions of an Ultraviolet Cabinet Sterilizer
There are various uses for UV sterilizers across multiple industries.
Food and Beverage Industry: This industry ranks high in demand for quality water. Since human beings ingest their products, they have zero tolerance for microbes.
Pharmacy and Medicine: As caregivers, pharmaceutical companies, and medical institutions utilize pollutant-free water. This is vital since some patients might be allergic to chlorine and ozone.
Face Beautification and Cosmetic Industry: There is an increasing demand for body care products with longer shelf lives. As such, they rely on UV-sterilized water for homogeneity and consistency.
Water-Recycling Companies: Several countries are looking for sophisticated means of recycling used water. Ultraviolet sterilization will deactivate waterborne germs.
Mining and Marine Water Purification: UV sterilization will assist miners and Marine companies to desalinate water without any hassle.
Maintenance of an Ultraviolet Cabinet Sterilizer
The surface of the sterilizer must be clean at all times. To be effective, you must remove every film and dirt before and after every use. Besides, you can buy a wiper to simplify this process. Chemicals like sodium hydrosulfite can be useful, too. Also, you need to ensure the plumbing system stays in the best condition.
Pros
It requires no chemical purchase.
The working mechanism is simple and hassle-free.
It does not leave any chemical remainder inside the purification unit.
It works effectively against all germs and classes of microbes.
Cons
Direct exposure to UV rays can be extremely dangerous to humans.
It is susceptible to obstructions and light blockades.
Conclusion
As useful as ultraviolet sterilization is, it can pose serious health hazards when used incorrectly. Remember to follow the instructions properly.
The drive towards Industry 4.0 in Thailand
The United Nations Industrial Development Organization (UNIDO) presented its Industrial Development Report (IDR) 2020: Industrializing in the digital age at the event "Thailand: Driving towards Industry 4.0", organized in cooperation with the Digital Economy Promotion Agency (DEPA). During the event DEPA released the results of a new survey on the adoption and diffusion of Industry 4.0 among manufacturing firms in Thailand. This survey is a follow-up to the survey implemented in collaboration with UNIDO in 2019 for use in the IDR 2020. Almost 100 participants joined the event, both in person and online.
Opening the event, Stein Hansen, UNIDO Regional Director and Representative of UNIDO Regional Office Hub in Thailand, highlighted how the IDR 2020 is contributing to the debate on the emergence and diffusion of new digital technologies clustered around the fourth industrial revolution (4IR).
"We are living in an era of major technological changes, in which the blurring of the boundaries between physical and digital worlds discloses new opportunities to develop modern manufacturing industries," he said, emphasizing how new digital production technologies can generate opportunities but also pose new challenges to developing and emerging economies.
Nuttapon Nimmanphatcharin, CEO and President of DEPA, said that Thailand needs to focus on Industry 4.0 and future industries such as clean and renewable energy, robotics and smart devices. He stressed that DEPA has been actively supporting the creation of a digital ecosystem, as shown by the promotion of the Thailand Digital Valley Landscape.
Presenting IDR 2020, Alejandro Lavopa, UNIDO Research Officer, drew attention to the potential of digital technologies to become a key driver of inclusive and sustainable industrial development. However, the diffusion of these technologies is limited and highly concentrated in few countries and firms, as shown by the data collected in Thailand in 2019.
Lavopa stressed that strengthening industrial capabilities remains a major avenue to engage with new technologies. "Thailand is well positioned to exploit the opportunities opened by these technologies, but the challenge is fostering the indigenous production of digital technologies and their local adoption," he concluded.
This view was also shared by Kasititorn Pooparadai, Senior Executive and Vice President of DEPA. When presenting the results of the follow-up survey on Industry 4.0 conducted this year, she pointed out that the majority of firms are still employing outdated production technologies.
"Less than 1% of surveyed firms use the latest generation of digital technologies", she said, "but many expect to engage with these technologies in the next five to 10 years." A key challenge ahead is to find ways to support them embracing the 4IR, she concluded.
The event continued the discussion of how Thailand can move towards Industry 4.0, with a panel of experts including Keun Lee, Professor at Seoul National University; Kasititorn Pooparadai from DEPA; Ubonwam Lordngeon, Senior Planning and Policy Analyst at the Office of Industrial Economics, Ministry of Industry; Niti Mekmok, President of Thai IoT Association; and Nobuya Haraguchi, Chief of the UNIDO Research and Industrial Policy Advice Division.
Moving towards the 4IR is a long-term project and the COVID-19 crisis is not going to be a long-term constraint for Thailand, where the impact of the pandemic seems to have been milder. "Forty-three per cent of firms reported a drop in sales and only 8% will consider cutting up to 25% of employees, which are both lower than the averages for Asia," said Haraguchi, quoting a UNIDO survey on the impact of COVID-19. Professor Lee also emphasized that, even if risky, Thailand could escape the middle-income trap and accelerate the catching-up process by leapfrogging to Industry 4.0.
All panellists agreed on the importance of raising awareness about the potential of these technologies, and that an effective collaboration across stakeholders is the way forward to overcome barriers to adopt Industry 4.0 technologies. DEPA's Pooparadai concluded that this event paved the way for further collaboration between UNIDO and DEPA to drive Thailand into the 4IR.