Blockchain Principles Launched to Preserve and Protect User Rights
COVID-19 has accelerated the development and use of emerging technology across industries. For blockchain technology to scale in its next phase, global alignment between the public and private sectors is needed.
To help individuals and companies build trust and preserve the fundamental values of blockchain technology, the World Economic Forum's Global Blockchain Council developed the "Presidio Principles: Foundational Values for a Decentralized Future." Co-designed at the World Economic Forum's offices in the Presidio of San Francisco, sixteen principles aim to protect users and preserve the values of the technology so that all can benefit.
"The blockchain ecosystem needed a baseline for designing applications that preserve the rights of users," said Sheila Warren, Head of Blockchain and Data Policy, World Economic Forum. "During our council meeting, we realized we could help curb many of the mistakes and missteps seen so far if we were able to provide developers, governments and executives with a 'Bill of Rights' style document."
Rights are grouped into four broad pillars: Transparency & Accessibility – the right to information about the system; Privacy & Security – the right to data protection; Agency & Interoperability – the right for individuals to own and manage their data; and Accountability & Governance – the right for system users to understand available recourse.
The Presidio Principles
Applications built on top of blockchain-based systems should preserve the following participant rights.
A participant should have access to information that would enable them to:
Understand how a service is operated, including potential risks of the service, availability of source code, and the rules and standards upon which it is based.
Understand the potential risks and benefits of a service's use of blockchain technology.
Understand system performance expectations and where the responsibility for service delivery lies.
Understand the rights and obligations of different participants in the system.
A participant should be able to:
Create, manage, and independently store cryptographic keys.
Manage consent of data stored in third-party systems.
Port data between interoperable systems or parts of a system.
Revoke consent for future data collection.
Have access to information sufficient to facilitate system interoperability.
Assess if their data is at risk through appropriate disclosure procedures, which may include, but are not limited to, an examination of audit results, certifications, or source code.
Have their data protected in accordance with internationally recognized technical security standards.
Limit data collection to that which is necessary and data use to the purpose for which it was provided.
Verify – through third-party or self-created tools – that operations have been completed and confirmed in accordance with the system's rules.
Access information needed to: (a) understand the system's governance and rules and (b) pursue effective recourse mechanisms.
Opt-out of using applications that don't treat data in accordance with internationally recognized governance and data protection standards.
Rectify demonstrably false, inaccurate, or incomplete data when necessary.
The Principles include a menu of options for how organizations or individuals can take action. A list of signatories is available to view and self-regulate/hold others accountable.
The genesis for this idea came during the first meeting of the Forum's Global Blockchain Council in 2019. The content was developed and workshopped in sessions around the world, including at the Annual Meeting in Davos 2020 with a variety of members of the blockchain community, government officials, civil society members and business leaders. A public comment period on the developer platform GitHub was open from 10 April 2020 to 5 May 2020.
"Our Global Blockchain Council membership reflects varying ideological perspectives on what blockchain technology is appropriate for and where it is going, ranging from bitcoin maximalists to enterprise service providers," Warren said. "This highly opinionated group came together and agreed that the blockchain community needed the foundational principles we are presenting today. Agreement from across Council members, despite their divergent perspectives, indicates the critical need for a values-based document like this in order to ensure that the technology remains true to its roots as the application layer starts to scale."
The Forum is partnering with ecosystem leaders from Hyperledger and Ethereum, as well as the consulting and investor communities to issue specific "Guidance Documents" around how the principles can be implemented on a more tactical level. These will further help developers, governments, executives, corporate boards, international organizations and others implement the principles and take action now.
Additionally, Global Blockchain Council members will be partnering with individual organizations, associations and membership-based entities and investors for virtual sessions on how companies can meaningfully implement the Principles in their operations.
Early Adopters and Supporters
"I accepted the nomination to Co-Chair the Global Blockchain Council because I believe despite differences in methods and philosophies, there's a shared feeling in the blockchain ecosystem that this technology is truly disruptive, democratizing access to money and ownership of data in ways that we never could before," said Elizabeth Rossiello, Chief Executive Officer, AZA Finance. "As a founder and entrepreneur, I know that the Presidio Principles will encourage wider accessibility to emerging technologies and therefore wider potential for adopters."
"As fiduciaries, it is our responsibility to act not only in the interest of our investors, but also in a manner that better aligns investor outcomes with the broader objectives of society," said Meltem Demirors, Chief Strategy Officer, CoinShares. "By incorporating the Presidio Principles into our investment analysis, ownership policies, and disclosures, we will introduce a voluntary set of investment guidelines for professional asset managers allocating institutional capital into digital currencies and blockchain networks."
"As open sourced and decentralized systems keep moving forward, we have seen how challenging it can be to build guidelines that apply to different and evolving blockchain projects, and that help teams work to solve problems together," said Aya Miyaguchi, Executive Director, Ethereum Foundation. "Fortunately and thanks to the hard work of everyone involved, I believe that the Principles will provide a high-level framework that can really help these critical conversations continue throughout the lifespan of the technology."
"As an open source community, we are focused on developers," said Brian Behlendorf, Executive Director, Hyperledger, Linux Foundation. "How they choose to build their solutions affects not only the users of today, but the trajectory of the technology. We are exploring ways for our community of developers to not just read and sign onto the principles – but look for ways to meaningfully integrate them into their processes."
"Decentralized protocols are designed to enhance trust and security through transparency," said Joseph Lubin, Founder of ConsenSys. "The Presidio Principles are a valuable next step for creating ecosystem-wide accountability to these goals. We hope all builders of Ethereum-based projects – and across the blockchain landscape – will sign on to demonstrate their commitment to the users of their systems and applications."
"We have built our blockchain business around the key needs and requirements of our clients and we are excited to join with others to advance these principles," said David Treat, Senior Managing Director and Global Blockchain Lead, Accenture. "Our focus is to responsibly apply this technology to drive real value with a priority on inclusion and social impact, particularly in these challenging times where there is so much potential to help."
"The World Food Programme has been exploring blockchain technology for many years to help expand refugee choices for assistance more efficiently, transparently and securely," said Arif Husain, Chief Economist and Director of the Food Security Analysis and Trends Service at United Nations World Food Programme. "Ensuring that the people we serve truly benefit from every blockchain deployment is of utmost importance to us. We welcome the opportunity to use these principles ourselves but also to share more widely with our peers in the International Organisations community."
"The Presidio Principles will become a global benchmark for good governance and accountability for the next generation of decentralized technology platforms," said Tomicah Tillemann, Founder and Director, Digital Impact and Governance Initiative, New America. "At a moment when demand for accessible digital services is surging, the Principles will help the private sector and government create solutions that offer people more control of their data, privacy, and digital rights. We are grateful for the opportunity to collaborate with the World Economic Forum and an extraordinary group of leaders in developing this framework."
"In our mission to empower everyone with economic freedom, we created and support Zcash as a fair and open currency," said Zooko Wilcox, CEO of the Electric Coin Company. "Our values and commitment to high standards of user consent, security, and organizational transparency align strongly with the Presidio Principles and we look forward to their use as a standard in support of human freedoms."
"Colombia views the Fourth Industrial Revolution as a significant opportunity for our country and we have worked to create an environment that favours and accelerates the transition to Industry 4.0," said Victor Munoz, High Presidential Counsellor for Economic Affairs and Digital Transformation, Colombia. "We supported the creation of the Presidio Principles – as well as guidelines and design principles for public institutions – because we wanted to ensure that progress can continue rapidly and responsibly, ensuring that basic characteristics like security and data privacy are secured for our citizens."
"In the Digital Economy 1.0 the focus was mainly on centralized efficiency and scale, too often at the expense of individuals' privacy and rights," said Jen Zhu Scott, Founding Principal, Radian Partners. "The Presidio Principles are designed to encourage aspiring entrepreneurs, builders, and participants to co-create a Digital Economy 2.0 that is inclusive, transparent, and with profound respect and protection to individual digital rights so we can empower the people as well as the businesses."
"Ongoing dialogue between all stakeholders is critical to help businesses and governments alike navigate the challenges and opportunities presented by blockchain innovation," said Greg Medcraft, Director, Directorate for Financial and Enterprise Affairs, Organisation for Economic Co-operation and Development (OECD). "The Presidio Principles are an important contribution to this essential dialogue".
"Blockchain, as the Internet of Value, holds enormous potential to build a more sustainable, prosperous, healthy and just world," said Don Tapscott, Co-founder and Executive Chairman of the Blockchain Research Institute. "But people and organizations will determine how and to what goals this innovation is applied. The Blockchain Research Institute was pleased to contribute to the Presidio Principles and we commit to advocate them globally to help ensure the promise of this technology is fulfilled."
"Technology holds great potential for increasing trust and transparency – but if not deployed correctly, it also holds great risk to the world's most vulnerable," said Delia Ferreira Rubio, Chair of Transparency International. "We want to use these Principles in our work across the globe to ensure that the user and technology's potential for good is at the heart of each design choice."
"We commend the World Economic Forum's initiative on achieving wide alignment and responsible adoption of transformative technologies," said Linda Pawczuk, US Blockchain Leader, Deloitte Consulting LLP.
"Everledger was founded in 2015 with the mission of digital transparency," said Leanne Kemp, Founder and Chief Executive Officer, Everledger. "The space has evolved over time, but it is clear that most are here to transform the way things operate for the better. We are excited to use the Principles in conversations internally and with our partners to hold each other accountable to the vision we are trying to achieve."
"At OmiseGO, we believe that the ability for people to transfer money globally and without restrictions has become a basic human need," said Vansa Chatikavanij, Chief Executive Officer, OmiseGO. "Our contribution towards a more financially accessible world is to launch the OMG Network to scale Ethereum transactions and lower the cost barrier, without sacrificing security. User protection and governance are critical for fintech players. The Presidio Principles is a starting point to help ensure innovation can progress with sufficient consideration."
What You Should Definitely Pay Attention to When Hiring Java Developers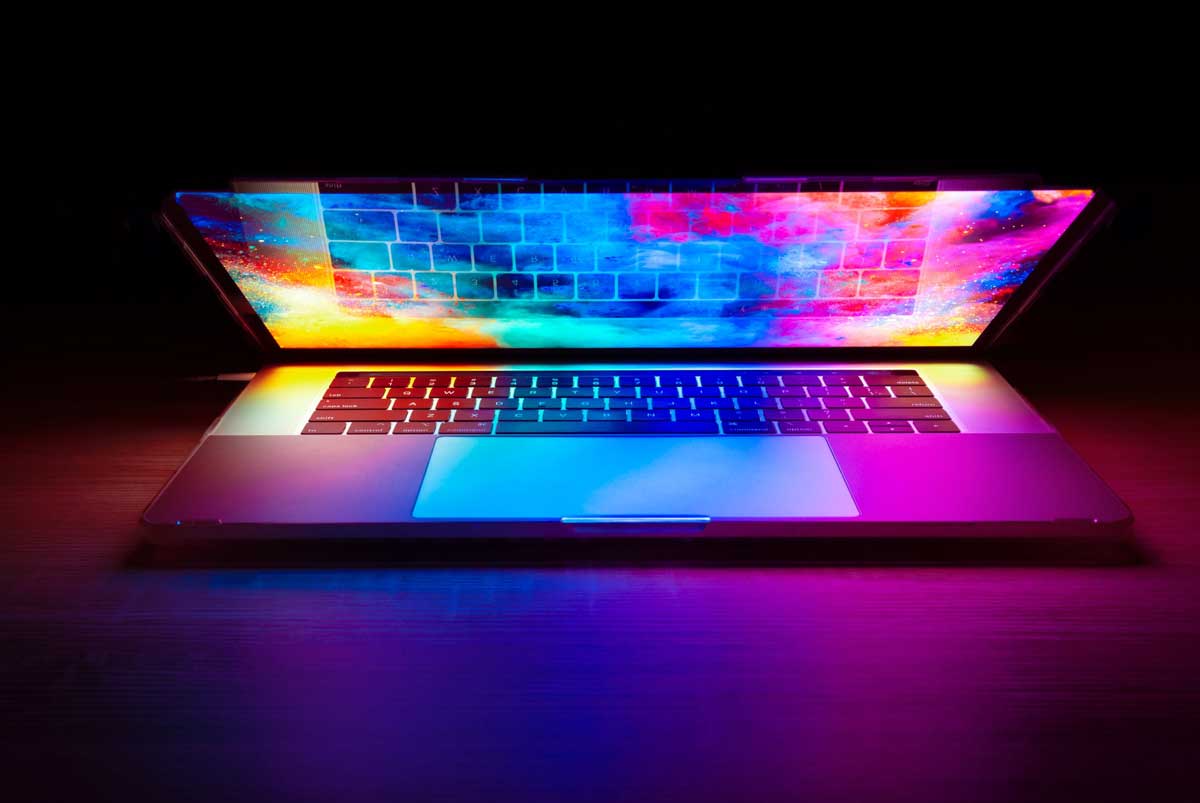 Today there are about 700 programming languages. Java is among the most requested tools. The scope of the language is very wide, respectively, developers may be needed in a variety of areas. For this reason, it is sometimes difficult to find a great Java developer, some companies decide to outsource Java development. If you are looking for a Java developer, then this article is for you. We will give you recommendations on how to attract the best employees to the project.
How and Where to Find a Java Developer?
The selection of a Java developer is a very responsible task since the quality of product development and its future depend on it. Let's look at the factors that you should definitely consider when looking for a specialist.
Define Project Requirements
First of all, you need to determine the requirements of your project. They should be based on company goals or how your product can meet customer goals and needs. In addition, it is necessary to form a vision for the product in the long term and think over strategies for monetization and product improvement.
Define the Category of Development
Every Java project is different. Therefore, you must know what the requirements of your project are. Before hiring IT staff (remotely or in the office), it is important to classify your project.
Java web development. Hire a full-time Java developer experienced in building easy-to-use web applications.
Custom java application. If you have a unique business requirement, be sure to enlist the help of a senior developer. He has experience building enterprise applications.
Java game development. Hire a lead Java application developer who knows about Meta and Screenkit used to create game applications.
Java product development. Find a Java application development company where programmers know about ideas, validation, requirements assessment, and implementation.
Java system integration. Integrate a Java application with the framework of your choice when you have trusted experts by your side.
Upgrading and migrating Java applications. Certified Java experts are always up to date with the latest tools and frameworks.
Maintenance of Java applications. Every application requires ongoing maintenance as well as support. So, cooperate with developers who know how to do this.
Make sure you know which category your project belongs to, then hire Java developers according to the requirements.
Specialization
To create a team of experienced Java developers that meets the needs of your project, it is important to hire programmers who have years of experience in the industry. It will help you get highly optimized Java programming solutions.
In today's results-driven industry, it's more important than ever to partner with a development team that delivers best-in-class services.
Frameworks and Technologies
There is a long list of mobile and web applications that can be created using the Java programming language. Different Java development tools allow developers to achieve different results. Several frameworks include JSF, Grails, Plat, Spring, Maven, and more.
You may run into a situation where Java developers are aware of various frameworks but not the one you are looking for. Therefore, before selecting IT specialists, double-check whether the expert has the relevant knowledge and experience.
Selection Process
Before hiring a developer or development team, make sure you like it. Also, go through multiple interviews with the development team you'll be working with and see if they're capable enough. List of core skills that will allow you to appreciate the experience of Java developers:
Object Oriented Programming Concepts;
Core Java Theories;
Java Developer Certificates.
You should also interview them on technical parameters:
Development skills. Knowledge of JDBC, RESTful, and design patterns;
Tools. Java experts should be experts in Seam, HIbernare, Android Studio, GradleMaps Store as well as Spring, ORMLIte, Corona SDK, and Caching Touch.
The strengths of Java developers should include wireframing, user interface design, conceptual design, AR, and APIs. Recheck the skill set required and then make your final decision. Not every developer will have all the skills mentioned above and then mix and match to create a brilliant team.
Questions to ask all Java developers in an interview:
What is the importance of main() in Java?
Difference between path and class.
What is the last Java keyword?
What is Enum and Composition in Java?
Do you know about the Java Reflection API?
Explain user and daemon flow
CountDownLatchC function
Compare and Swap Algorithms
OutOfMemory error
Explain JDBC
What is biphasic fixation?
Lots of Satisfied Customers
Testimonials are social proof of satisfied customers as they provide enough confidence in developers and their reliability. Your projects will be successful if the team is passionate enough to work.
One thing you have to take care of is whether the testimonials are genuine or not. You can also rely on Google and AngelList reviews.
Comprehensive Service
What if you need not only Java development services, but also design, development, testing, and more? In this case, partner with an outsourcing company that can offer you comprehensive services and still take good care of your project.
In addition, it will help you avoid unnecessary hassle. In addition, the programmers you hire must understand the value of your business secrets, source codes, data, and various information that you provide to them during an NDA.
Conclusion
Developers are creative people. Many of them work not for the sake of money (although the level of payment is also important), but for self-realization. To attract the best developers, you need to explain why your project will be interesting for a programmer, what unique experience he will get, or what important problem he will solve.
The services of good developers are not cheap, but it is not worth saving on programmers. In practice, experienced programmers work faster, and sometimes cost less, if you sum up all the costs of the project, its refinement, bug fixes, and testing. If you have trouble finding Java for a developer or an entire team of developers, we recommend that you contact Alcor. The company has many years of experience and deep knowledge in the selection of valuable employees for IT companies from Eastern Europe, including developers and managers.
Accelerating the Use of Digital Technologies is Key to Boosting Economic Growth in Africa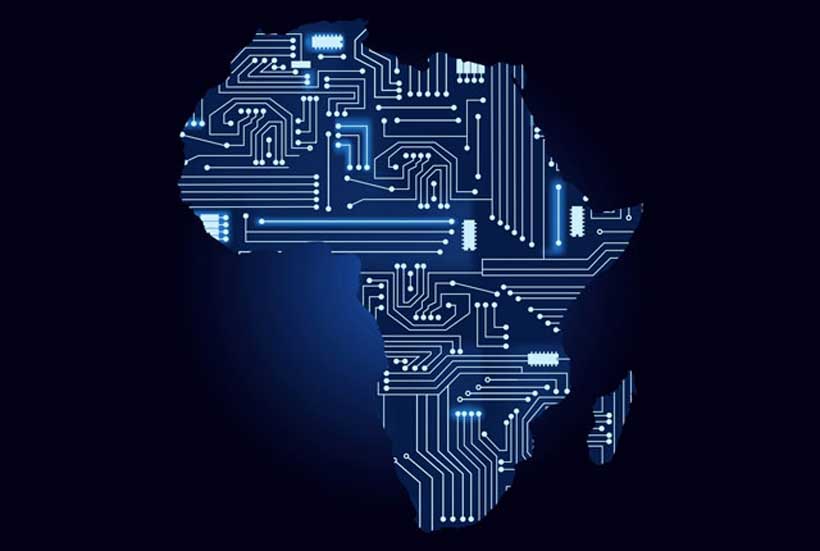 With Africa's share of the global workforce projected to become the largest in the world by 2100, it is critical for African countries to increase the uptake of digital technologies* to drive employment growth for the more than 22 million Africans joining the workforce each year, emphasizes a new report released today.
The "Digital Africa: Technological Transformation for Jobs" report provides a comprehensive analysis of how digital technologies can enable economic transformation and boost jobs in the region. It also sheds light on how policy and regulatory reforms can widen the availability and increase usage of digital technologies.
Of all the regions in the world, Sub-Saharan Africa (SSA) displays the largest gap between the availability of digital infrastructure and people's actual usage. On average across countries in SSA, 84% of a given country's population had at least some level of 3G mobile internet availability and 63% had some level of 4G mobile internet services, but only 22% were using mobile internet services at the end of 2021, according to numbers collected by the Global System for Mobile Communications Association using a methodology focused on unique subscribers. Usage rates range from a low of 6% in South Sudan to 53% in South Africa, underscoring the heterogeneity of average use and the need for differentiated policy reforms across countries.
"The minimal usage of mobile internet is a lost opportunity for inclusive growth in Africa," said Andrew Dabalen, World Bank Chief Economist for Africa. "Closing the uptake gap would increase the continent's potential to create jobs for its growing population and boost economic recovery in a highly digitalized world."
Even though technology and innovation are known to drive long-term economic growth and can lead to much-needed modernization in economic activities across agriculture, manufacturing and services, the digital divide continues to grow between large formal and micro-sized informal enterprises, between young men- and older women-owned enterprises, and between richer, urban, and more educated households and poorer, rural, and less educated households. Only 2% of micro-sized firms owned by young women and 8% of micro-firms owned by young men use a computer.
The report highlights evidence that internet availability has a positive impact on creating jobs and reducing poverty in African countries. For example, in Nigeria, labor force participation and wage employment increased by 3 and 1 percentage points, respectively, after three or more years of exposure in areas with internet availability. Job estimates for Tanzania found that working-age individuals living in areas with internet availability witnessed increases of 8 percentage points in labor force participation and 4 percentage points in wage employment, after three years of exposure. Moreover, the proportion of households falling below the national basic need poverty line dropped by 7 percentage points.
"To transform internet availability into productive usage and job growth, the region needs affordable access, digital skills and digital technologies that meet the needs of Africans," said Christine Zhenwei Qiang, World Bank Global Director for Digital Development. "Continuous sector reforms and targeted public investments that support digital economy foundations and digital uptake can help close the digital divide and unleash tremendous potential for more and better jobs for Africa's growing population."
For the 40% of Africans who fall below the global extreme poverty line, the cost of basic mobile data plans is often out of reach. Small and medium-sized businesses in Africa also face more expensive data plans than businesses in other regions. To bring down costs, governments should aim to promote competition in the provision of digital infrastructure and reduce operational costs.
To boost productive usage, governments should implement policies that support the development of more attractive digital solutions geared to the skills and productive needs people have while building broader awareness and education. Policies that foster innovation and support digital start-up entrepreneurs are essential to ensure that more Africans use the internet for jobs and learning, which will lead to higher standards of living. When digital technologies better meet the needs of people, households and firms, demand for their use will also increase, making internet expansion more commercially viable, and supporting a virtuous cycle of technology-led transformation.
*For the purposes of the report, digital technologies are defined broadly to include not only digital and data infrastructure, broadband internet, smartphones, tablets, and computers, but also a wide range of more specialized productivity-enhancing digital solutions ranging from communications, management upgrading, and worker training to procurement, production, marketing, logistics, and financing.
Curbing crime with 3D avatars and intelligent design
Reducing everyday offences may depend on harnessing the power of virtual reality, conscious design and community spirit.
By Alex Whiting
Picture a young offender with a headset immersed in a virtual room, coming face to face with an avatar of his or her future self.
The person tells the avatar about his or her lifestyle, substance abuse, debts or time hanging out with delinquent friends. Then the person travels forward through a 3D representation to become a future self and give the younger one advice.
Facing the future
Enabling people to speak to their future selves and ask for advice could help them make better choices today, some scientists say.
'If people care more about their future selves, we think they will be less likely to engage in delinquent behaviour in the present,' said Jean-Louis van Gelder, a professor of criminology at Leiden University in the Netherlands. He is also director at Germany's Max Planck Institute for the Study of Crime, Security and Law.
Van Gelder and other researchers in the EU are taking inspiration from the world of gaming to help bring home to young offenders the longer-term consequences of their choices. Although the technology is still being tested, the early signs are that these 3D virtual representations could help change behaviour for the better.
It's one of many crime-prevention techniques being developed across Europe.
People who live in a day-to-day survival mode are more likely to commit crime or to abuse drugs and alcohol. That's because these types of behaviour deliver immediate, albeit small, benefits. The severe costs – including prison – are often in the distant future.
Such short-term mindsets can result from harsh or unpredictable parenting and exposure to delinquent friends or poor role models, according to Van Gelder.
Short-sightedness and impulsivity are often believed to become relatively fixed in children by the age of 10 years, and it is hard to change. But what scientists are beginning to discover is that it can in fact be worked on, opening up the potential to help people stop committing crimes.
Do-it-yourself advice
He tested the virtual-reality technology with 24 young offenders as part of an EU-funded research project called CRIMETIME, which runs through March 2024.
'The interesting thing is that people give themselves very sound advice generally,' said Van Gelder, who coordinates the six-year project supported through the European Research Council. 'People tend to tell themselves to stop committing crime or to be more disciplined or to look for a job.'
Participants were asked about their behaviour and attitudes in the week before and after the session. The majority reported less harmful or criminal behaviour and greater awareness of their future selves after the session.
It's extremely difficult to change people's behaviour, according to van Gelder.
'The changes were not large, but we saw a reduction, which tells us that we're on the right track,' he said. 'So our hope is that getting advice from themselves will be more convincing than getting advice from other people.'
The next step is to develop a mobile phone app that will give them a similar experience and could be used every day for several weeks.
'The more they do the exercise, the more vivid their future self becomes,' said Van Gelder.
And the more connected they feel with their future selves, the more marked the impact on behaviour.
Design deterrents
An EU-funded project called Cutting Crime Impact (CCI), which ran for three years until end-2021, focused on more practical ways of preventing crime. These include making buildings, benches, bags and the like harder to target.
'You can actually design out crime,' said Professor Caroline Davey, director of the Design Against Crime Solution Centre at the University of Salford in Britain.
She coordinated CCI, which covered seven European countries: Estonia, France, Germany, the Netherlands, Portugal, Spain and the UK.
Since the 1990s, theft from homes and cars has fallen with the design of more secure doors, windows and burglar alarms.
'We're always trying to encourage designers to think about the risks associated with their particular products,' said Davey. 'It's not rocket science – it's fairly easy to predict what will be attractive to potential offenders.'
For example, the back of a bench that has gaps large enough to put two fingers through to reach someone's pocket or bag will encourage pickpockets. By contrast, designing buildings so that neighbours overlook each other deters burglaries.
Researchers have worked with Britain's Greater Manchester Police to develop a service to advise architects, urban planners and property developers on crime prevention.
'They highlight the risks in a particular area and advise them on how they can reduce those risks,' said Davey.
Police tips
Similar approaches were crafted under CCI with law-enforcement agencies in most of the participating countries. Police in Estonia's capital Tallinn took part. They report that crime has plummeted in Tondiraba Park – a large public space in the city – since it was revamped in cooperation with the police.
Kelly Miido, senior superintendent in charge of community policing in Tallinn's Mustamäe-Kristiine district, said she and her colleagues had to work hard to get local authorities and urban planners to think about potential security risks in their designs and ways to remove them.
'We had to constantly remind planners that we wanted to be part of the process,' Miido said.
Now, however, planners and local authorities approach her team to ask for design help.
'They have found that, if they involve us, they have fewer problems in the long run,' Miido said.
Before the redesign, the local police had to send a patrol every day to the park during the summer. Now they are called out two or three times a week.
Local knowledge
One of CCI's most important results is a handover process for when community police officers are redeployed, according to Davey, who coordinated the project.
Such patrollers, who walk the streets and get to know locals, play an important role in preventing crime. Because people can talk to them informally, these officers learn a lot about neighbourhood concerns and troubles, including in relation to social vulnerability and radicalisation.
'Community policing is so important, but is often undermined by lack of funding and appreciation for what these officers do,' said Davey.
That is reflected in the way that officers can be redeployed with no handover process. Relationships built up over years with a community can be lost overnight.
'The community aren't told about the change and often organisations the police officer works with – like social services and schools – don't know,' said Davey. 'This can have a significant impact on people's trust in policing and, ultimately, their quality of life.'
A handover system addresses the matter with relative ease and at low cost. It involves the redeployed officer and his or her replacement walking the area together and meeting key people.
'It captures something very human and important, which is the relationships that exist between community police officers, local people and local organisations,' said Davey.
The article was originally published in Horizon, the EU Research and Innovation Magazine.