Blockchain Principles Launched to Preserve and Protect User Rights
COVID-19 has accelerated the development and use of emerging technology across industries. For blockchain technology to scale in its next phase, global alignment between the public and private sectors is needed.
To help individuals and companies build trust and preserve the fundamental values of blockchain technology, the World Economic Forum's Global Blockchain Council developed the "Presidio Principles: Foundational Values for a Decentralized Future." Co-designed at the World Economic Forum's offices in the Presidio of San Francisco, sixteen principles aim to protect users and preserve the values of the technology so that all can benefit.
"The blockchain ecosystem needed a baseline for designing applications that preserve the rights of users," said Sheila Warren, Head of Blockchain and Data Policy, World Economic Forum. "During our council meeting, we realized we could help curb many of the mistakes and missteps seen so far if we were able to provide developers, governments and executives with a 'Bill of Rights' style document."
Rights are grouped into four broad pillars: Transparency & Accessibility – the right to information about the system; Privacy & Security – the right to data protection; Agency & Interoperability – the right for individuals to own and manage their data; and Accountability & Governance – the right for system users to understand available recourse.
The Presidio Principles
Applications built on top of blockchain-based systems should preserve the following participant rights.
A participant should have access to information that would enable them to:
Understand how a service is operated, including potential risks of the service, availability of source code, and the rules and standards upon which it is based.
Understand the potential risks and benefits of a service's use of blockchain technology.
Understand system performance expectations and where the responsibility for service delivery lies.
Understand the rights and obligations of different participants in the system.
A participant should be able to:
Create, manage, and independently store cryptographic keys.
Manage consent of data stored in third-party systems.
Port data between interoperable systems or parts of a system.
Revoke consent for future data collection.
Have access to information sufficient to facilitate system interoperability.
Assess if their data is at risk through appropriate disclosure procedures, which may include, but are not limited to, an examination of audit results, certifications, or source code.
Have their data protected in accordance with internationally recognized technical security standards.
Limit data collection to that which is necessary and data use to the purpose for which it was provided.
Verify – through third-party or self-created tools – that operations have been completed and confirmed in accordance with the system's rules.
Access information needed to: (a) understand the system's governance and rules and (b) pursue effective recourse mechanisms.
Opt-out of using applications that don't treat data in accordance with internationally recognized governance and data protection standards.
Rectify demonstrably false, inaccurate, or incomplete data when necessary.
The Principles include a menu of options for how organizations or individuals can take action. A list of signatories is available to view and self-regulate/hold others accountable.
The genesis for this idea came during the first meeting of the Forum's Global Blockchain Council in 2019. The content was developed and workshopped in sessions around the world, including at the Annual Meeting in Davos 2020 with a variety of members of the blockchain community, government officials, civil society members and business leaders. A public comment period on the developer platform GitHub was open from 10 April 2020 to 5 May 2020.
"Our Global Blockchain Council membership reflects varying ideological perspectives on what blockchain technology is appropriate for and where it is going, ranging from bitcoin maximalists to enterprise service providers," Warren said. "This highly opinionated group came together and agreed that the blockchain community needed the foundational principles we are presenting today. Agreement from across Council members, despite their divergent perspectives, indicates the critical need for a values-based document like this in order to ensure that the technology remains true to its roots as the application layer starts to scale."
The Forum is partnering with ecosystem leaders from Hyperledger and Ethereum, as well as the consulting and investor communities to issue specific "Guidance Documents" around how the principles can be implemented on a more tactical level. These will further help developers, governments, executives, corporate boards, international organizations and others implement the principles and take action now.
Additionally, Global Blockchain Council members will be partnering with individual organizations, associations and membership-based entities and investors for virtual sessions on how companies can meaningfully implement the Principles in their operations.
Early Adopters and Supporters
"I accepted the nomination to Co-Chair the Global Blockchain Council because I believe despite differences in methods and philosophies, there's a shared feeling in the blockchain ecosystem that this technology is truly disruptive, democratizing access to money and ownership of data in ways that we never could before," said Elizabeth Rossiello, Chief Executive Officer, AZA Finance. "As a founder and entrepreneur, I know that the Presidio Principles will encourage wider accessibility to emerging technologies and therefore wider potential for adopters."
"As fiduciaries, it is our responsibility to act not only in the interest of our investors, but also in a manner that better aligns investor outcomes with the broader objectives of society," said Meltem Demirors, Chief Strategy Officer, CoinShares. "By incorporating the Presidio Principles into our investment analysis, ownership policies, and disclosures, we will introduce a voluntary set of investment guidelines for professional asset managers allocating institutional capital into digital currencies and blockchain networks."
"As open sourced and decentralized systems keep moving forward, we have seen how challenging it can be to build guidelines that apply to different and evolving blockchain projects, and that help teams work to solve problems together," said Aya Miyaguchi, Executive Director, Ethereum Foundation. "Fortunately and thanks to the hard work of everyone involved, I believe that the Principles will provide a high-level framework that can really help these critical conversations continue throughout the lifespan of the technology."
"As an open source community, we are focused on developers," said Brian Behlendorf, Executive Director, Hyperledger, Linux Foundation. "How they choose to build their solutions affects not only the users of today, but the trajectory of the technology. We are exploring ways for our community of developers to not just read and sign onto the principles – but look for ways to meaningfully integrate them into their processes."
"Decentralized protocols are designed to enhance trust and security through transparency," said Joseph Lubin, Founder of ConsenSys. "The Presidio Principles are a valuable next step for creating ecosystem-wide accountability to these goals. We hope all builders of Ethereum-based projects – and across the blockchain landscape – will sign on to demonstrate their commitment to the users of their systems and applications."
"We have built our blockchain business around the key needs and requirements of our clients and we are excited to join with others to advance these principles," said David Treat, Senior Managing Director and Global Blockchain Lead, Accenture. "Our focus is to responsibly apply this technology to drive real value with a priority on inclusion and social impact, particularly in these challenging times where there is so much potential to help."
"The World Food Programme has been exploring blockchain technology for many years to help expand refugee choices for assistance more efficiently, transparently and securely," said Arif Husain, Chief Economist and Director of the Food Security Analysis and Trends Service at United Nations World Food Programme. "Ensuring that the people we serve truly benefit from every blockchain deployment is of utmost importance to us. We welcome the opportunity to use these principles ourselves but also to share more widely with our peers in the International Organisations community."
"The Presidio Principles will become a global benchmark for good governance and accountability for the next generation of decentralized technology platforms," said Tomicah Tillemann, Founder and Director, Digital Impact and Governance Initiative, New America. "At a moment when demand for accessible digital services is surging, the Principles will help the private sector and government create solutions that offer people more control of their data, privacy, and digital rights. We are grateful for the opportunity to collaborate with the World Economic Forum and an extraordinary group of leaders in developing this framework."
"In our mission to empower everyone with economic freedom, we created and support Zcash as a fair and open currency," said Zooko Wilcox, CEO of the Electric Coin Company. "Our values and commitment to high standards of user consent, security, and organizational transparency align strongly with the Presidio Principles and we look forward to their use as a standard in support of human freedoms."
"Colombia views the Fourth Industrial Revolution as a significant opportunity for our country and we have worked to create an environment that favours and accelerates the transition to Industry 4.0," said Victor Munoz, High Presidential Counsellor for Economic Affairs and Digital Transformation, Colombia. "We supported the creation of the Presidio Principles – as well as guidelines and design principles for public institutions – because we wanted to ensure that progress can continue rapidly and responsibly, ensuring that basic characteristics like security and data privacy are secured for our citizens."
"In the Digital Economy 1.0 the focus was mainly on centralized efficiency and scale, too often at the expense of individuals' privacy and rights," said Jen Zhu Scott, Founding Principal, Radian Partners. "The Presidio Principles are designed to encourage aspiring entrepreneurs, builders, and participants to co-create a Digital Economy 2.0 that is inclusive, transparent, and with profound respect and protection to individual digital rights so we can empower the people as well as the businesses."
"Ongoing dialogue between all stakeholders is critical to help businesses and governments alike navigate the challenges and opportunities presented by blockchain innovation," said Greg Medcraft, Director, Directorate for Financial and Enterprise Affairs, Organisation for Economic Co-operation and Development (OECD). "The Presidio Principles are an important contribution to this essential dialogue".
"Blockchain, as the Internet of Value, holds enormous potential to build a more sustainable, prosperous, healthy and just world," said Don Tapscott, Co-founder and Executive Chairman of the Blockchain Research Institute. "But people and organizations will determine how and to what goals this innovation is applied. The Blockchain Research Institute was pleased to contribute to the Presidio Principles and we commit to advocate them globally to help ensure the promise of this technology is fulfilled."
"Technology holds great potential for increasing trust and transparency – but if not deployed correctly, it also holds great risk to the world's most vulnerable," said Delia Ferreira Rubio, Chair of Transparency International. "We want to use these Principles in our work across the globe to ensure that the user and technology's potential for good is at the heart of each design choice."
"We commend the World Economic Forum's initiative on achieving wide alignment and responsible adoption of transformative technologies," said Linda Pawczuk, US Blockchain Leader, Deloitte Consulting LLP.
"Everledger was founded in 2015 with the mission of digital transparency," said Leanne Kemp, Founder and Chief Executive Officer, Everledger. "The space has evolved over time, but it is clear that most are here to transform the way things operate for the better. We are excited to use the Principles in conversations internally and with our partners to hold each other accountable to the vision we are trying to achieve."
"At OmiseGO, we believe that the ability for people to transfer money globally and without restrictions has become a basic human need," said Vansa Chatikavanij, Chief Executive Officer, OmiseGO. "Our contribution towards a more financially accessible world is to launch the OMG Network to scale Ethereum transactions and lower the cost barrier, without sacrificing security. User protection and governance are critical for fintech players. The Presidio Principles is a starting point to help ensure innovation can progress with sufficient consideration."
Are VPN Apps Worth the Money?
VPNs are a big part of the internet these days. Virtually every IT expert in the world recommends that you always use one, and that's because they're essential to having a safe and secure experience when getting online. When you buy reliable VPN access, it can provide that security on any device that connects, and you have plenty of options when it comes to VPN providers. That leads to a pretty obvious question. Is the VPN worth the money? To answer that, we can compare the cost of the VPN to the cost of not using it. We'll also look at a few VPN features that can impact their overall value.
The Cost of VPN
If we're going to seriously answer the question, it starts by looking at some basic costs. There are a lot of VPN apps out there, and each one has its own pricing and offers. While we can't fit everything into a neat little box, most VPN services will fall into a competitive range of features and pricing. We'll look at pricing in two categories: free services and subscription services. We can make some pretty easy comparisons to help you see how much a VPN app will cost you.
Free
There are VPNs that are completely free to use. The Opera browser has it built right into the software, and plenty of others work as VPN apps that are quite effective in creating a secure tunnel for your internet traffic. Even though these VPNs have no financial cost to use, we can attribute some amount of cost to their use. Most of those come in terms of performance.
Free VPNs tend to be slower than paid subscription services. If your internet speeds have a lot of value to you (especially if your work is online), then VPN speeds could have a real fiscal cost associated with their use.
Aside from speeds, a few other performance issues can impact free VPNs. For the most part, they offer less in terms of automated connectivity. If you get disconnected from your free VPN, it might not halt your internet traffic until the tunnel can be reconnected. That means you might be using the internet without protection, and in those cases, the cost of a free VPN is quite similar to the cost of not using a VPN, which we will discuss in a bit.
Subscription
When you use a paid VPN service, the cost is easy. You're paying out of pocket for security. Most consumer-grade VPNs are going to charge a monthly fee, and that monthly fee is not very high. It's usually in the ballpark of dollars per month (not even tens of dollars). Many subscription services will cut you a deal and lower the monthly cost if you commit to a longer time frame. It's a common tactic, and it can save you a lot of money.
To make this simple, the cost of subscribing to a VPN (that hopefully won't let you accidentally connect unsecured) is the price they charge, and it will usually be between $1 and $10 a month.
Cost of Ignoring VPNs
We talked about the cost of using VPNs. Now we have to consider the financial fallout that can come from unsecured internet activity. If you use the internet enough (without protection), you will eventually run into at least one of the problems. Every time you do, it costs money. When you consider just how big the long-term costs can be, it helps put VPN pricing into perspective.
Stolen Data
This is a big concern for everyone, but it's especially scary for businesses. If you operate a business without a secure tunnel, the risk that data you use can be stolen goes up considerably. Data breaches are one of the biggest killers of businesses. The cost of having data stolen because there is no VPN can easily get into the millions of dollars. For large businesses that handle data for millions of customers, the cost can even get into the billions.
Even if you aren't running a business, having personal data stolen is not good. That can include financial information, passwords and other secure info. Anyone who has had their identity stolen can inform you that it is neither cheap nor painless to resolve. While a VPN can't offer you perfect protection from all threats, it dramatically reduces your risk of having vital data stolen. That means using a VPN can easily save you thousands of dollars in the long run.
Activity Tracking
Even when people aren't stealing your credit card information or Social Security number, VPNs are protecting you. Having your online activity tracked can still be a costly concession. This is especially true if you have ever done something that breaks the rules on the internet.
No one here is condoning or promoting illegal activity, but it's surprisingly easy to unwittingly violate copyrights or terms of service. Do all of the videos you view properly attribute all of their credits? Have you streamed music? Were the artists properly compensated? It's impossible to know, but most internet users violate terms of service at some p[oint without even realizing it. Doing so makes you fiscally liable, and companies do go after violators on a regular basis.
Your VPN masks all of this, so when you accidentally break a rule, no one can track it back to you. It protects you from liability lawsuits that could be enough to ruin you.
Performance
We talked about how a free VPN can impact internet performance and cost you money. No VPN can have an even bigger impact. When you consider bombardments of ads, adware, tracking software, crypto mining and a myriad of other ways online connections can mess with your devices, VPNs are giving you a massive upgrade in overall internet performance. By preventing the vast majority of these abuses, your time online is more efficient.
Even if you don't make your living online, you're paying for access to the internet. If that payment includes a bunch of obtrusive ads or other disruptions, then you're losing money. The protection provided by your VPN makes your internet service spending more cost-effective.
Malicious Software
This is one of the biggest reasons to have a VPN. While it isn't an antivirus package (although plenty of providers bundle services), your VPN makes it much harder for people to reach you with malicious software. It protects you from keyloggers, ransomware and other cases that render your device unusable or otherwise unsafe.
If you have ever had to deal with these problems, you know that resolving them isn't always cheap. Keyloggers can be used to steal things from you. Ransomware can take away all of your data, and replacing it is never free. Even removing viruses typically costs money, and all of this is money that could be saved by using a VPN.
The Value of a VPN
While we've covered the cost of ignoring a VPN, there's another side to this coin. VPNs come with a bunch of services, and those can add direct value to what you're getting. Let's review some of the most valuable services to complete this picture.
Geoblocking
Many content providers block their content by region. Netflix is the most notorious example. The content you can access in the United States is very different from what you'll see in Europe or Asia. Geoblocking is very common, but a good VPN can get you through geoblocking and unlock the entire internet to you. This adds a lot of value to any content subscriptions you might have. How much more is your Netflix worth when you can see all of their stuff instead of just some of it? Multiply that concept by the entire internet, and you can see how your VPN is adding value in big ways.
Device Limits
Each service will set its own device limits, but as long as that limit is more than one, you're essentially getting a bundled deal. You're getting the benefits of your VPN on every device that uses it, so high device limits are adding multiplicative value to your VPN subscription. That's something to consider when you shop around. The more devices you can use with one subscription, the more value you can get out of it.
Multiple Connections
One of the most interesting VPN features is multiple connections. Each provider has a clever name for the service, but the idea is interesting. You can connect to multiple countries at the same time. This gives you access to more internet content while simultaneously improving your anonymity. It takes the value of using a VPN to a whole new level.
Let's revisit the original question. Is a VPN app worth the money? Only you can answer that, but when you consider everything you just learned, the answer isn't too tough. When you consider that there are a ton of features and benefits that are just too numerous to include here, the answer becomes even easier. You can get a VPN for a very low cost, and it's easy to make it worth the investment. It's really up to you.
Landmark Agreement Unites Parties in Boosting Commercial Space Operations in California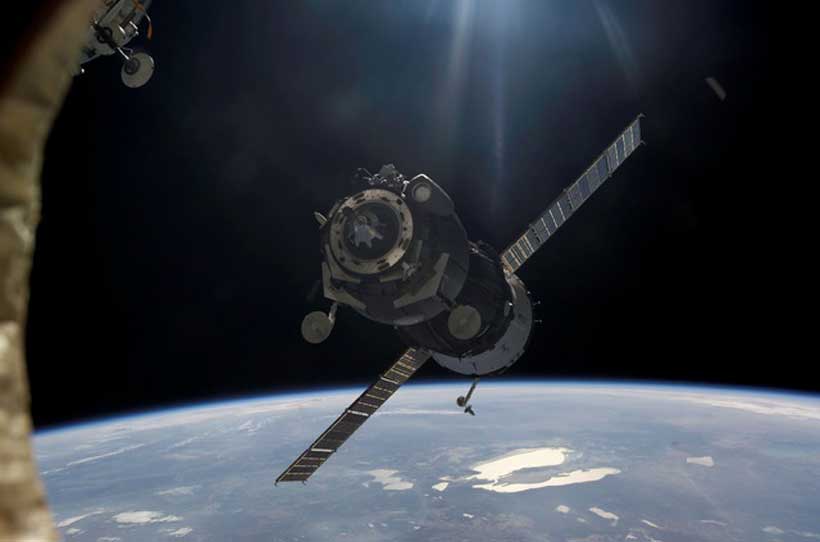 Leaders from the State of California, REACH, the 30th Space Wing, Cal Poly State University and Deloitte today announced a commitment to develop a thriving spaceport at Vandenberg Air Force Base and the surrounding area. According to the memorandum of understanding, the parties will develop a master plan that identifies the required infrastructure, human capital development, governance and financing necessary to support the United States Space Force mission and position California as a global leader in the future of the commercial space industry.
Chris Dombrowski, Acting Director of GO-Biz, said: "California has been at the forefront of the aerospace industry for more than a century. This MOU cements that leadership and serves as a critical investment in California's innovative economy as we work to safely recover from the COVID-19 induced recession. This cross-sector partnership will bring quality jobs to the central part of our state with Vandenberg Air Force Base serving as a thriving spaceport and the nation once again watching California."
The memorandum is a key part of a larger strategy for economic development in the Central Coast region, built in collaboration with the governor's Regions Rise Together initiative, REACH and Deloitte.

"This is a once-in-a-generation opportunity for the State of California to drive the space industry into the next century," said Josh Nisbet, a managing director at Deloitte Consulting LLP, who leads its work for the state. "The foresight of leaders in California and in our national security agencies has put the Central Coast and Vandenberg Air Force Base in position to become a world-class spaceport and center of excellence in a quickly evolving market. Deloitte is thrilled to be supporting this journey."
The U.S. government, in its first National Space Strategy, identifies the space industry as a top priority and highlights dynamic partnerships between government and commercial partners as essential to our economic prosperity, national security and scientific knowledge.
Col. Anthony Mastalir, 30th Space Wing Commander at Vandenberg Air Force Base, said: "Space is critical to national security, and the National Defense Strategy provides a very clear direction to restore our competitive edge in the re-emerging power competition to maintain space superiority. We rely on robust collaboration with our industry partners not only to provide assured access to space but also to maximize our range capacity and move forward into the range of the future."
The region boasts several attributes that make it an ideal location for commercial space operations, a sector that is likely to lead high-quality job growth over the coming decades. Vandenberg already maintains active launch capabilities and favorable geography, and Cal Poly produces world-class engineering and science talent.
"The potential for the commercial space industry to provide significant jobs and economic impact to not only the Central Coast, but the entire state of California, make it worth pursuing aggressively. Through diverse partnerships and collaboration, we will ensure the Central Coast of California is the launchpad for the next frontier of commercial space," said Melissa James, CEO of REACH.
The commercial space activities centered on the base could support a larger industry, and parties envision a robust cluster of space-related activities taking root in the region, with sustained presence of companies across the ecosystem from manufacturing and launch to maintenance and support and enabling human spaceflight for the first time in California.
Cal Poly President Jeffrey D. Armstrong said: "With its strong tradition of Learn by Doing, Cal Poly is pleased to work with other institutions in the region to play an instrumental role not only in developing the workforce of the future but also in spurring innovation and teaming with industry to foster growth and reach new milestones. We're excited to play a key role in supporting the possibilities this landmark agreement holds."
State of AI in the Enterprise, Third Edition
Deloitte's third edition of the "State of AI in the Enterprise" survey, conducted between Oct. and Dec. 2019, finds businesses are entering a new chapter in AI implementation where early adopters may have to work harder to preserve an edge over their industry peers. The study shows that companies at the top will be those that utilize AI to pursue creative and novel applications, actively address inherent AI risks and — as more organizations buy AI-powered capabilities — become smarter consumers of AI technology.
"Seasoned" adopters are the example to follow as the global survey of 2,737 information technology and line-of-business executives finds this category has undertaken many AI production deployments. They have also developed a high level of AI expertise across the board in selecting AI technologies and suppliers; identifying use cases for building and managing AI solutions; integrating AI into their IT environment and business processes; and hiring and managing AI technical staff.
Seasoned and skilled adopters evolve
Deloitte grouped responding organizations into three segments, based on the number of AI production deployments undertaken and how respondents rated their enterprise's expertise across various measures.
Seasoned adopters are setting the pace in terms of AI adoption maturity. This category of adopters has grown since the last survey in 2018 from 21% to 26%.
Skilled adopters have generally launched multiple AI production systems but are not yet as AI-mature as the Seasoned organizations. This category of adopters has grown since the last survey from 43% to 47%.
Starters are just dipping their toes into AI adoption and have not yet developed solid proficiency in building, integrating and managing AI solutions. This category of adopters has declined since the last survey from 36% to 27%.
Becoming smarter consumers: Purchasing AI intelligently
As purchasing barriers have dropped and AI is more available, choosing the right technology is more important than ever. Those AI adopters surveyed tend to "buy" their capabilities rather than "build" them. To become smarter consumers, companies should evaluate the landscape, find the most advanced AI and integrate those technologies into their infrastructure. However, the survey found many adopters lack purchasing maturity:
Only 47% of all adopters say that they have a high level of skill around selecting AI technologies and technology suppliers.
Less than half (45%) say that they have a high level of skill around integrating AI technology into their existing IT environment.
Inventive approaches: Moving AI applications beyond IT and cyber security
It will likely take more creativity for organizations to differentiate themselves as AI becomes commonplace. For example, many companies are still using AI mostly in IT- and cybersecurity-related functions, which was also the case in Deloitte's second edition of the survey. This year's survey found:
Forty-seven percent of respondents indicated that IT was one of the top two functions for which AI was primarily used.
When asked to identify the top two benefits they were seeking from AI, respondents' top choices were "making processes more efficient" and "enhancing existing products and services," the same as the last survey.
Top business functions for AI applications, such as marketing, human resources, legal and procurement ranked at the bottom of the list.
However, there are signals that AI may be expanding as respondents rated "creating new products and services" as the third-highest overall AI benefit.
Despite strong enthusiasm for their AI efforts, the majority of adopters only feel somewhat prepared to address AI risks — from unintended bias to determining accountability — and not enough are implementing specific practices to address them. In fact, survey respondents rank managing AI-related risks as the top challenge for their AI initiatives. Adding to this trust concern, many adopters feel underprepared and that these risks may impede their AI efforts:
More than half of adopters surveyed report "major" or "extreme" concerns about potential risks for their AI initiatives, while only four in 10 adopters rate their organization as "fully prepared" to address them.
While cybersecurity remains the most worrisome AI risk for adopters, AI failures, misuse of personal data, and regulatory uncertainty are also top areas of concern.
Fifty-six percent agree that their organization is slowing adoption of AI technologies because of the emerging risks, and the same proportion believe that negative public perceptions will slow or stop adoption of some AI technologies.
Fifty-seven percent of adopters have "major" or "extreme" worries about how new and changing regulations could impact their AI initiatives.