Authors: N.S Abhilasha and Aishwarya Bhuta
The COVID-19 pandemic has dealt a devastating blow to lives and livelihoods across the world. No nation-state, be it rich or poor, strong or weak, rogue or failed has been spared by this unanticipated catastrophe. A superpower such as the United States of America has had to kneel before the mighty crisis, while other European giants the likes of Italy, Spain, UK, and France have also been forced to lay their arms down. At the same time, the small island nation of Cuba has been exemplary in extending international medical support to severely affected Italy as well as Qatar, South Africa, Algeria, and Venezuela. Such contradictions compel us to engage into a critical interrogation of the idea of development itself.
The Age of Improvement
It is useful to look into the origins of modernization before we analyze development in contemporary societies. The 1550s mark the onset of the early modern period. The eighteenth century was called the Age of Improvement. Empirical sciences such as botany and geology enabled human beings to see, classify and replicate natural resources. Desired improvements could be brought about by dominance over natural and human resources in order to produce crops and commodities of the highest economic value. To improve was to be able to see and use every tree of well planned, neat-looking forests, as Richard Drayton observed in Nature's Government (2000).
Science with its power of reason aided Europeans to colonize unknown lands, but there was no dearth of challenges for them. Epidemics, famines and earthquakes followed in quick succession. Serious investments in medical science started only by the mid-nineteenth century. One of its objectives was to rebrand their image as benevolent rulers. Scientific societies with 'experts' were appointed in-charge of surveys and documentation. However, there was little emphasis on basic amenities such as nutrition, safe housing and sanitation in the colonies. Private interests of mine owners, plantation owners and traders invariably held a sway on scientific pursuits.
Modern State and Welfare
The late twentieth century saw increasing movements for independence and growing demands for equal rights. A welfare state is one where social services such as education, health-care and nutrition are considered to be rights, i.e. citizens need not depend on market forces for the same. But the newly formed governments could not undo the image of mai-baap (guardian). In The Three Worlds of Welfare Capitalism (1990), Gosta-Esping Andersen argues that there are no welfare states without conditions. If the welfare measures are exiguous or of poor quality, then the privileged do not hesitate from approaching private service providers. In contrast, when social assistance is provided to those who 'demonstrate' the need for it, the beneficiaries must bear social stigma. Moreover, inefficiency in mapping mobile labour results in many migrant workers being omitted from receiving their share of social assistance.
The ongoing lockdown illustrates how migrant labour is commodified and dependent on capitalist market forces. A long chain of contractors, sub-contractors and petty bureaucrats stand between the government and the worker. In India, the relief measures announced by the central and state governments have been not only tardy but also grossly inadequate. A stark contrast is visible in case of professionals and students stranded abroad. Special flights and quarantine facilities are arranged for their repatriation, while poor migrant workers are forced to walk thousands of miles in scorching heat to return home. Class and caste are important factors that shape the interactions between the state and the people.
The Malaise of Modernity
Development and modernity cannot be studied in isolation. Rationality, reason, secularization, advancements in science and technology, and the capitalist mode of production are the features of contemporary modern societies. While Marx located the source of the problems of modern industrially advanced societies in capitalism, Weber attributed these to increasing rationalization and bureaucratization. As social interactions come to be governed by calculations and methodical procedures, we see the world trapped under an 'iron cage of rationality'. It is astonishing how the industrially advanced Western countries could neither anticipate nor avert the spread of the contagion despite being home to the cream of the world's research centres and institutions.
What unfurl before us are both the juggernaut of modernity as conceptualized by Anthony Giddens as well as Ulrich Beck's 'risk society'. As argued by the former, modernity has emerged as a potent force nearly impossible to tame. Further, the pandemic has exposed our risk societies wherein the central concern remains not inclusive development but the prevention, management and control of risk; in this case, that of mass contagion. Scientific communities all over the world are rushing to manufacture a vaccine against and cure for COVID-19, with little success so far. Even if a vaccine is discovered, its effective distribution will be a huge challenge given the inequalities of access.
The Development Conundrum
Development has been an uneven process with some developing at the cost of others. In The Myth of Development (1999), Vincent Tucker traces the beginning of the development discourse to the end of the Second World War (1939-1945). Proclaiming that it had achieved the highest level of economic and cultural evolution, the USA soon began urging the 'left out' countries to 'catch up'. This process of catching up or 'development' was to be achieved at two levels – economic and intellectual. Backed by the might of rich and developed countries, international development agencies began providing loans and aid under the pretext of helping the 'underdeveloped' countries harness technologies and institutions for accelerating economic activity. Besides, Western educational institutions continued to strengthen their hegemony over knowledge production.
The post-War period witnessed rapid growth and expansion, especially in the two immediate decades from 1950-1970. But as J. R. McNeill notes in Something New Under the Sun (2000), this period also marked an uncontrolled experiment on the earth. Greed for cheap energy forced countries in perpetual conflict, a prominent example being the Gulf War of 1991. More subtly, the West defined the one-dimensional path of progress in culture and knowledge, education and politics, religion and community. Forcing the underdeveloped countries to follow the path charted by the developed countries without considering the unique historical experiences of the former gave rise to what A.G. Frank called the 'development of underdevelopment'.
Pandemic and Biopolitics
The pandemic has legitimized what Foucault termed as biopower, or the mass control of bodies and populations. Science and technology have become indispensable tools for controlling nature and human thought. The state has established complete dominance over our lives through its various institutions, mainly bureaucracy and military. Instances of police brutality are surfacing every other day during the lockdown. Added to this is the power of technology which facilitates round-the-clock surveillance. The Indian government is trying to mandate the download of the Aarogya Setu contact-tracing application notwithstanding several apprehensions regarding violation of privacy.
Human life can scarcely remain untouched by larger socio-political processes and strategies. This crisis has endangered life itself, making biological life the object of power. The state emerges as the sovereign authority governing every aspect of our public as well as private lives during the pandemic. While the urban upper and middle classes can work from home and be safe inside their gated communities, migrant workers are left with neither work nor home. The logic of biopolitics considers some lives to be dispensable and less equal than others.
Critical questions
Be it for 'improvement' in the eighteenth century or for 'development' in the twentieth, natural resources and the poor have been exploited as means to greedy ends. In their scramble for development, the most powerful countries of the world have shown little regard for anything, be it the weaker countries or the environment. The COVID-19 pandemic has shaken our belief in the technology-empowered invincibility of human beings. Despite unparalleled advancements in medical science, millions are being infected by the novel coronavirus and thousands have lost their lives. Why are the most developed regions the worst affected? Are ecological disasters and diseases the dialectical repercussions of development?
Epidemics and pandemics have been a part of human history since ancient times. While diseases such as smallpox and plague have been subdued, new infectious ones are emerging. Nevertheless, public health has not received the attention it deserves. The exoticization of diseases tends to dominate our daily discourse rather than holding our governments accountable for their structural failures.
Amartya Sen emphasized the instrumental as well as constitutive values of freedom in the conception of development. Freedom from hunger, morbidity and early mortality are not only instrumental to other freedoms, but also constitutive of the larger development project. Universal access to education and healthcare facilities promote general well-being and are pivotal to growth and development. The dominant idea of development rests on a paradoxical combination – more control (bureaucratic, technological and military) and less freedom. One way to resolve the paradox is to heed Sen's advice of development as freedom – to ensure substantial freedom through quality education, healthcare, political participation, and social security.
Portugal's crisis management: "Economic patriotism" should not be tied to ideological beliefs
The economic policy of the Hungarian government has provoked fierce criticism in the last decade, as it deviated from the neoliberal mainstream and followed a patriotic path, putting Hungarian interests in the foreground. While many link this style of political economy to the conservative position of the Orbán-government, in Portugal, a left-wing administration followed a similarly patriotic line to overcome the symptoms of the Eurozone crisis, showcasing that economic patriotism is not tied to ideologies, but is merely responsible thinking.
The catastrophic path of austerity
According to the theory of austerity, the government by implying austerity measures, "puts its finances in order", hence the state does not become indebted and consequently investors' confidence in the economy returns. However, if we think about what we really mean by austerity (tax increases, wage cuts, budget constraints, etc.), even the theory itself sounds counterproductive. Not surprisingly, this theoretical counter productivity has been demonstrated in practice in several cases.
One of the best examples is the case of Portugal, which along with Greece and other Southern-European nations was probably hit the hardest by the financial crunch. While all of the "GIPS" (Greece, Italy, Portugal, Spain) entered a steer recession, Portugal somehow managed to overcome it more successfully than its regional peers, but before that, it felt the bitter taste of neoliberal structural reforms.
Although the case of Portugal was not as traumatic as the ones of its Southern-European counterparts, in order to keep its debt under control, stabilize its banks and introduce "growth-friendly" reforms, Lisbon negotiated a € 78 billion bailout package in 2011, in exchange for a rigid austerity program aimed at the 2011-2014 period, orchestrated by the European Commission (EC), the International Monetary Fund (IMF) and the European Central Bank (ECB), the infamous "Troika".
The neoliberal recipe did not differ much from that of Greece, and the then ruling Passos Coelho conservative government faithfully followed the structural reforms demanded by the "group of three": working hours increased, number of bank holidays fell, holiday bonuses were abolished, wages and pensions have also been cut by 20 per cent, while public spending on health and education was drastically cut, and due to escalating privatizations, public assets have also been sold off quickly.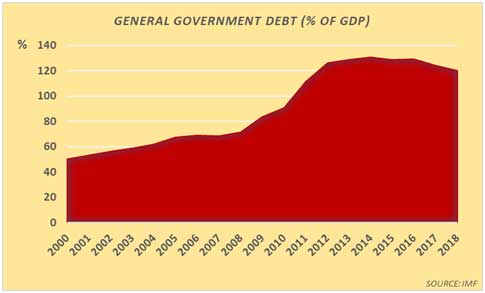 Despite the fact that by 2014 the country's budget deficit as a share of the GDP had fallen to 4.5 per cent from the staggering11.2 per cent recorded in 2011 and the current account showed a surplus – as domestic demand fell apart, forcing companies to export –Portugal was still on the brink of social and economic collapse.
Public debt soared to more than 130 per cent of the GDP, tens of thousands of businesses went bankrupt, unemployment rose to 17 per cent and skyrocketed to 40 per cent amongst the youth. As a result, many talented Portuguese fled abroad, with an estimated 150,000 nationals emigrating in a single year.
The post-2015 turnaround
Things only began to change in 2015, when the Portuguese elected Anotnio Costa as Prime Minister, who was the mayor of Lisbon under the years of the crunch. Shortly after his election, Merkel encouraged the center-left politician to follow the neoliberal prescription proposed by the "Troika", while her Finance Minister, Wolfgang Schäuble, underlined that Portugal would make a "serious mistake" if it decided not to follow the neoliberal doctrine and would eventually be forced to negotiate another rescue package.
Not being intimidated by such "threats", Costa ditched austerity without hesitation, restored working hours, cut taxes and raised the minimum wage by 20 percent in the course of just two years. Obviously, his unpopular position made him crush with Brussels, as his government allowed the budget deficit to reach 4.4 per cent, compared to the agreed 2.7 per cent target. However, in May 2016, the Commission granted Costa another year to comply, and since then Portugal has consistently exceeded its deficit targets.
Tourism also largely assisted the post-15 recovery, to which the government placed great emphasis, so that in 2017 the number of visitors rose to a record high, reaching 12.7 million. Concurrently, Portugal has significantly improved the international reputation of its businesses and products, which contributed to increasing the country's export revenues and attracting foreign investment.
Furthermore, Costa has raised social spending and at the same time planned to invest state revenues in transport, environmental infrastructure and energy, initiatives that could be extremely beneficial, as they would not only significantly improve the country's sustainability, but also boost job creation, something that yet again indicates how important public investment is to an economy.
Additionally, Portugal has become an undervalued tech-hub, with plenty of start-ups offering good employment opportunities in addition to fostering innovation. The government with several initiatives, seeks to create a business-friendly ecosystem for them, under which they can thrive and boost the economy to the largest extent. It is thus not surprising, that Portugal has been the fastest growing country in Europe when it comes to the number of programmers.
Finally, one of the Costa's top priorities, has been to lure back emigrated Portuguese who moved abroad during the crisis. To this end, tax cuts are offered to Portuguese citizens who choose to return home.
In a sum, since Costa stepped into office, Portugal has undergone a rapid recovery: economic growth has returned, unemployment has fallen radically, the public debt was also set on a downgrading path, while the budget remained well-balanced despite the increased spending, with Costa himself explaining that "sound public accounts are compatible with social cohesion". Even Schäuble acknowledged Portugal'scrisis management, by actually calling Mário Centeno – the finance minister of the Costa government – the "Cristiano Ronaldo" of finance ministers.
Of course, not everything is bright and wonderful, as the country has emerged from a large crisis, the effects of which cannot be eliminated in just a few years. Public debt is still amongst the highest in the EU and several other challenges lie ahead for the South-European nation, especially by taking into consideration that the world economy just entered yet another crisis.
Furthermore, according to many, it was not Costa who led the recovery, but Portugal passively benefited from a strong recovery in Europe, falling oil prices, an explosion in tourism and a sharp drop in debt repayment costs. Indeed, it has to be taken into account that Portugal entered the recession in a relatively better position than many of its spatial counterparts and the relatively high quality of its domestic institutional infrastructure and policy-adaptation capacity aided the previous government to efficiently complete the memorandum of understanding (MoU) as early as 2015. Nevertheless, this is not a sufficient reason to discredit the post-2015 government's efforts and justify the harsh austerity measures implied by the Troika. Taking into account that austerity never really provided decent results, it becomes evident that Costa's policies were quite effective.
Economic patriotism should not be connected to ideologies
While in the case of Hungary and Poland "economic patriotism" has been fiercely criticized despite its prosperous results, this spite tendency has been an outcome of strong politicization in economic policy analysis. Even though the political context is verily important, it is also crucial to interpret economic policy independently, in order to take away valuable lessons and identify mistakes. Political bias is not a fortunate thing, as it is absolute and nullifies debate and hence development.
The case of Portugal is a perfect example, as it provides sound evidence, that a patriotic economic policy can be exercised by governments from all across the political spectrum and that the notion should not be connected to political and ideological beliefs. The left-wing Costa-government with its policy-making demonstrated that a solution always exists and that requires a brave, strong and decisive government, that pursues its own plan in the interests of the 'patrie', regardless of its positioning.
The Question Of Prosperity
Galloping economic woes, prejudice, injustice, poverty, low literacy rate, gender disparity and women rights, deteriorating health system, corruption, nepotism, terrorism, political instability, insecure property rights, looming energy crisis and various other similar hindrances constrain any state or country to be retrograded. Here questions arise that how do these obstacles take place? How do they affect the prosperity of any country? No history, geography, or culture spawns them. Simply the answer is institutions that a country possesses.
Institutions ramify into two types: inclusive and extractive. Inclusive political institutions make power broadly distributed in country or state and constrain its arbitrary exercise. Such political institutions also make it harder for others to usurp rights and undermine the cornerstone of inclusive institutions, which create inclusive economic institutions that feature secure property rights, an unbiased system of law, and a provision of public services that provide a level playing field in which people can exchange and contract; it also permits the entry of new businesses and allow people to choose their career. On the contrary, extractive political institutions accord clout in hands of few narrow elite and they have few constrains to exert their clout and engineer extractive economic institutions that can specifically benefit few people of the ruling elite or few people in the country.
Inclusive institutions are proportional to the prosperity and social and economic development. Multifarious countries in the world are great examples of this. Taking North and South Korea; both countries garnered their sovereignty in same year 1945, but they adopted different ways to govern the countries. North Korea under the stewardship of Kim Il-sung established dictatorship by 1947, and rolled out a rigid form of centrally planned economy as part of the so-called Juche system; private property was outlawed, markets were banned, and freedoms were curtailed not only in marketplace but also in every sphere of North Korea's lives- besides those who used to be part of the very small ruling elite around Kim Il-sung and later his son and his successor Kim Jong-Il. Contrariwise, South Korea was led and its preliminary politico-economic institutions were orchestrated by the Harvard and Princeton-educated. Staunchly anticommunist Rhee and his successor General Park Chung-Hee secured their places in history as authoritarian presidents, but both governed a market economy where private property was recognised. After 1961, Park effectively taken measures that caused the state behind rapid economic growth; he established inclusive institutions which encouraged investment and trade. South Korean politicians prioritised to invest in most crucial segment of advancement that is education. South Korean companies were quick to take advantage of educated population; the policies encouraged investment and industrialisation, exports and the transfer of technology. South Korea quickly became a "Miracle Economy" and one of the most rapidly growing nations of the world. Just in fifty years there was conspicuous distinction between both countries not because of their culture, geography, or history but only due to institutions both countries had adopted.
Moreover, another model to gauge role of institutions in prosperity is comparison of Nogales of US and Mexico. US Nogales earn handsome annual income; they are highly educated; they possess up to the mark health system with high life expectancy by global standards; they are facilitated with better infrastructure, low crime rate, privilege to vote and safety of life. By contrast, the Mexican Nogales earn one-third of annual income of US Nogales; they have low literacy rate, high rate of infant mortality; they have roads in bad condition, law and order in worse condition, high crime rate and corruption. Here also the institutions formed by the Nogales of both countries are main reason for the differences in economic prosperity on the two sides of the border.
Similarly, Pakistan tackles with issues of institutions. Mostly, pro-colonial countries are predominantly inheritors of unco extractive politico-economic institutions, and colonialism is perhaps germane to Pakistan's tailoring of institutions. Regretfully, Pakistan is inherited with colossally extractive institutions at birth. The new elite, comprising civilian-military complex and handful aristocrats, has managed to prolong colonial-era institutional legacy, which has led Pakistan to political instability, consequently, political instability begot inadequacy of incentives which are proportional to retro gradation of the country.
Additionally, a recent research of Economic Freedom of the World (WEF) by Fraser Institute depicts that the countries with inclusive institutions and most economic freedom are more developed and prosperous than the least economic free countries; countries were divided into four groups. Comparing most free quartile and least free quartile of the countries, the research portrayed that most free quartile earns even nine times more than least free quartile; most free quartile has two times more political and civil rights than least free quartile; most free quartile owes three times less gender disparity than least free quartile; life expectancy tops at 79. 40 years in most free quartile, whereas number stands at 65.20 in least free quartile. To conclude this, the economic freedom is sine quo non for any country to be prosperous, and economic freedom comes from inclusive institutions. Unfortunately, Pakistan has managed to get place in least free quartile.
In a nutshell, the institutions play pivotal role in prosperity and advancement, and are game changer for any country. Thereby, our current government should focus on institutions rather than other issues, so that Pakistan can shine among the world's better economies. For accomplishing this highly necessary task government should take conducive measures right now.
Taxing The Super-Rich To Help The Poor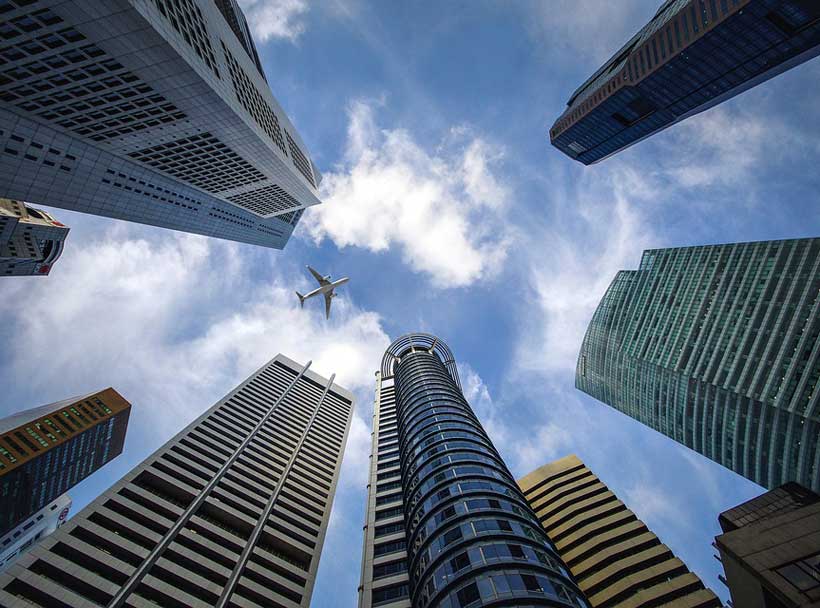 What was traditional became law in 1941 when Thanksgiving was designated as the fourth Thursday in November. Large turkeys, plenty of trimmings and family gatherings became the norm. . . that is until this year of the self-isolated holiday. Small turkeys disappeared fast leaving masses of 20 lb birds and presumably more leftovers and more waste. Yes, w e belong to the lucky 13.5 percent in this world through an accident of birth.
Half of the world's population lives on less than $5.50 per day. Of these, three quarters of a billion are in extreme poverty, classified as less than $1.90 per day. Covid 19 has swelled these numbers by 114 million and the situation is dire. Worst affected by poverty are the day laborers i.e. informal workers without a regular job. Moreover, the ILO (International Labor Organization) estimates 200 million job losses from Covid. It also notes that the average income of informal workers in places like Ethiopia, Haiti, and Malawi has already fallen by 82 percent.
The US is not immune. Adjusting for purchasing power the US Census Bureau classifies 11.1 percent of the population as poor with Covid exacerbating the situation. Forty seven million have to rely on food banks including 16 million children. Hardly surprising then that the US has the highest child mortality rate among the 20 OECD countries (major economies) as reported by the U.S. Health Affairs journal. And life expectancy has shrunk by three years, affirms the U.S. Census Bureau.
Even in Europe with its social net and social conscience, Covid 19 is estimated to increase poverty by about half if the pandemic lasts until the summer of 2021. Italy alone, forecasts Caritas Italiana, will have a million more children living in poverty.
In April of this year UNCTAD (United Nations Conference on Trade and Development) warned that at least $2.5 billion was needed to lessen the impact of the impending crisis within the narrow purview of their remit.
So where is the money to come from? If taxing the rich is unlikely to pass in most legislatures for the most obvious of reasons — they paid for them to be there — how about taxing only the super-rich, the storied 1 percent?
The wealth of the billionaire class has surged. While 45.5 million filed for unemployment in just three months, the U.S. added 29 more billionaires and the wealth of the billionaire class surged nearly 20 percent or $584 billion, from $2.948 to $3.531 trillion, during the same period. Just the top five billionaires, namely, Jeff Bezos, Bill Gates, Mark Zuckerberg, Warren Buffet and Larry Ellison increased their wealth by a whopping $101.7 billion between March 18 and June 17 of this year. Bezos and Zuckerberg alone made $76 billion or almost three-quarters. To be fair one has to point out that the stock market took a sudden dip in March from which it recovered to new highs.
It's shocking that just 10 percent of their $584 billion gain would have bailed out their compatriots classified as poor over the same period. Is it time for a tax on the super rich? Warren Buffett has often said that he needs to be taxed more. The fact is a small extra tax would not make an iota of difference in their lives but would help out millions of the poor and also the economy because the latter are much more likely than the rich to spend the money.