Border controls in Schengen due to coronavirus: what can the EU do?
Travelling freely in the EU was until two months ago a given for most Europeans, but restrictions introduced to halt the spread of the coronavirus meant the closing of internal borders in most parts of Europe. As the epidemiological situation improves and with the summer holidays in sight, countries are gradually restoring freedom of movement. MEPs demand that the passport-free Schengen zone returns to its full functioning as soon as possible.
Schengen in lockdown
"Member States were acting alone and it is now high time the EU steps in before it is too late and irreparable damage to Schengen has been done," said MEP Tanja Fajon, The chair of the civil liberties committee's working group on Schengen scrutiny. "The Commission should take on a key role in restoring freedom of movement and firstly for crucial categories such as cross-border workers. European coordination is therefore essential."
According to the current Schengen rules, EU countries can – for a limited period – introduce border checks at their internal borders if there is a serious threat to public policy or internal security. They must notify the European commission of such closures. The Commission currently keeps an overview of national Covid-19 restriction measures by country.
EU guidance: how to reopen borders
In a package of proposals to enable travelling to resume safely in the EU, the Commission proposed on 13 May to countries that are part of the Schengen zone to gradually reopen their internal borders. The emphasis is on coordination and respect of common criteria based on guidance by the European Centre for Disease Prevention and Control.
The phased system of lifting restrictions could start between regions or countries with similar epidemic levels, but there should be no discrimination based on nationality. The goal is to eventually open all borders throughout the EU to allow for smooth and safe travel for both professional and personal reasons. However, there is no set timetable as it depends on the epidemiological situation and member state decisions.
Border management and reintroduction of controls is a member state prerogative, but.since the outbreak of the pandemic, the Commission has been facilitating common guidelines to make sure that workers in critical sectors as well as deliveries of goods and services in the single market are guaranteed. It also facilitated the repatriations of almost 600,000 Europeans stranded abroad and proposed restricting entry of non-EU nationals into the EU, with an extension until 15 June.
Parliament's position
MEPs are pressing for the restoration of borderless free movement for people, goods and services in the Schengen area. They want stronger EU cooperation to guarantee that there is no discrimination against any EU citizen.
In a debate on the state of Schengen by the civil liberties committee on 12 May, Tanja Fajon (S&D, Slovenia) recalled the closures introduced in the midst of the migration crisis in 2015. Some countries maintained those controls for years, which Parliament criticised as unjustified.
"If we fail to restore the integrity of Schengen, we would seriously endanger the European project," Fajon said. MEPs therefore want to ensure that any future internal borders controls remain truly exceptional and very limited in time.
The civil liberties committee is preparing a resolution on the situation in the Schengen zone, which MEPs are likely to vote on during June's plenary session.
Towards a stronger and more resilient Schengen area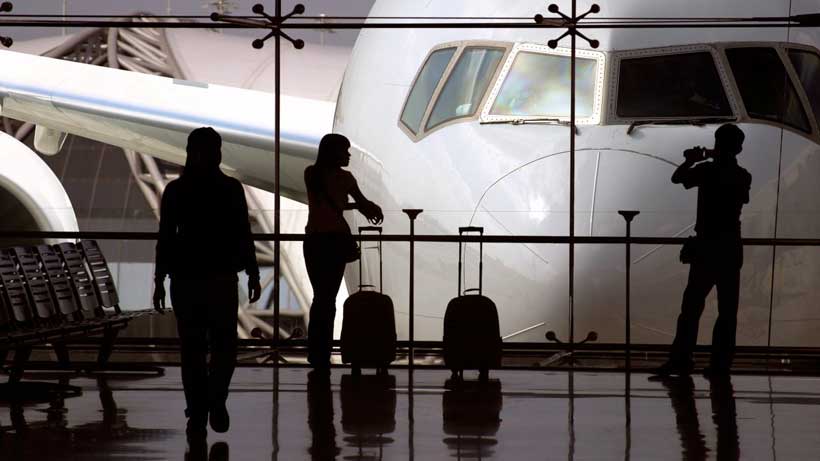 The first ever Schengen Forum, convened today by the Commission, allowed for constructive exchanges towards building a stronger and more resilient Schengen area. The videoconference gathered Members of the European Parliament and Home Affairs Ministers with the aim of fostering cooperation and political dialogue and rebuilding trust.
Vice-President for Promoting our European Way of Life, Margaritis Schinas, said: "Today's discussions showed a strong collective commitment to preserve and strengthen Schengen. For the last 35 years, we have built an entire Schengen architecture to better protect the area without controls at internal borders. And we must continue to build on and improve that architecture going forward."
Commissioner for Home Affairs, Ylva Johansson, said: "The coronavirus pandemic has shown how much we need Schengen. Moving freely within the EU is a daily necessity for millions of Europeans for work or school for instance. It's also crucial for companies transporting goods around Europe. Schengen can be our lifeline when it comes to Europe's economic recovery post-coronavirus. That is why our discussions today on building a more resilient Schengen are so important."
The discussions focused on:
Improving the mechanism to evaluate the implementation of the Schengen rules: Options for operational improvements as well as legislative changes to the mechanism were discussed for better monitoring, quicker and more efficient identification of possible deficiencies and effective follow up.
Finding a way forward on the revision of the Schengen Borders Code: Participants discussed possible ways forward to improve the current Schengen rules, with the shared objective of overcoming existing internal border controls and ensuring that any possible reintroduction of controls at internal borders in the future is proportionate, used as a measure of last resort and for a limited period of time.
Better managing the EU's external borders: Participants stressed the need for quickly putting in place the Entry/Exit System (EES) and the European Traveller Information and Authorisation System (ETIAS). These systems complement existing databases such as the Schengen Information System or the Visa Information System, which need to be used in full. The ongoing work towards ensuring that information systems for migration, border management and security become interoperable by 2023 was highlighted as crucial to give border guards the information they need to know who is crossing the EU's borders. The deployment of the European Border and Coast Guard standing corps starting from January 2021 will also provide increased support to Member States' border guards whenever and wherever needed.
Enhancing police cooperation and information exchange: Common and coordinated European action, for instance through increased police cooperation, better information exchange and better use of new technologies, is crucial to guarantee security within the Schengen area. Police checks can also constitute an effective alternative to the reintroduction of border controls. Measures such as joint patrols, joint investigation teams, cross-border hot pursuits or joint threat analysis were discussed as being alternatives to effectively address threats to security.
Strengthening the governance of the Schengen area: Regular meetings of the Schengen Forum, based on reports provided by the Commission, will help ensure the political involvement of all relevant players.
Next steps
Today's discussions are the first step in an inclusive political debate towards building a stronger Schengen area based on mutual trust. They will feed into the Schengen Strategy that the Commission intends to present in mid-2021.
Following today's first videoconference, the Schengen Forum will continue to meet regularly both at political or technical levels. The next meeting of the Forum at political level will take place in spring 2021, ahead of the presentation of the Strategy for a stronger Schengen area. Targeted consultations at technical level will also take place with representatives from the European Parliament and national authorities over the next months.
Background
35 years ago, 5 Member States agreed to remove border controls between themselves. Today, the Schengen area encompasses 26 European States with over 400 million citizens and it is a key policy of the European Union. It underpins the seamless functioning of the EU internal market in goods and services and has allowed Europeans to organise their private and professional lives around unfettered travel around Europe.
Schengen rules require an update to adapt them to evolving challenges. The pandemic, security concerns, and migration management issues have led Member States to reintroduce internal border checks. To address these challenges and build a more resilient Schengen area, the Commission announced in September this year the creation of a Schengen Forum to foster operational cooperation and stronger confidence in the rules.
MEPs condemn Turkey's activities in Varosha, Cyprus, and call for sanctions
Turkey's decision to "open" the sealed-off suburb of Varosha undermines prospects of a comprehensive solution to the Cyprus problem, warn MEPs.
In a resolution adopted by 631 votes in favour, 3 against and 59 abstentions, MEPs condemn Turkey's illegal activities in the Varosha suburb of the city of Famagusta and warn that its partial "opening" weakens prospects of a comprehensive solution to the Cyprus problem, exacerbating divisions and entrenching the permanent partition of the island.
MEPs call on Turkey to transfer Varosha to its lawful inhabitants under the temporary administration of the UN (in accordance with UN Security Council Resolution 550 (1984)) and to refrain from any actions that alter the demographic balance on the island through a policy of illegal settlement.
Tough sanctions against Turkey
A sustainable solution to reunify the island of Cyprus and its people can only be found through dialogue, diplomacy, and negotiations, MEPs stress. They call on the European Council to maintain its unified position on Turkey's illegal actions and impose tough sanctions in response.
MEPS regret that the Turkish authorities have endorsed the two-state solution for Cyprus and reiterate their support for a fair, comprehensive and viable settlement on the basis of a bi-communal, bi-zonal federation with a single international legal status. They also call on the EU to play a more active role in bringing the negotiations under UN auspices to a successful conclusion.
Tense EU-Turkey relations
As Turkey distances itself more and more from European values and standards, EU-Turkey relations are at a historic low, warns Parliament. Its illegal and unilateral military actions in the Eastern Mediterranean infringe on the sovereignty of EU member states Greece and Cyprus. MEPs also point out Turkey's direct support of Azerbaijan in the Nagorno-Karabakh conflict as well as its actions in Libya and Syria.
Background
The Turkish army fenced off Varosha immediately after the invasion of Cyprus in 1974. The Greek Cypriots who fled from Varosha were not allowed to return and with public entry prohibited, Varosha has effectively become a ghost town.
Commission and EBRD promote innovative use of data in public procurement involving EU funds
The European Commission, the European Bank for Reconstruction and Development (EBRD) and the Open Contracting Partnership are joining forces to improve the quality and transparency of public tenders co-funded by EU funds in Greece and Poland. Thanks to their support, two pilot projects will provide expertise and hands-on support to public authorities in both countries, with a focus on digital innovation.
By promoting the smart use of innovation and open data, the two pilots will help public administrations to better plan, implement and monitor the procurement of works, goods and services. This will improve the use of public resources and increase opportunities for businesses, especially for small and medium companies (SMEs). Moreover, thanks to a cooperation with local civil society organisations, this initiative will also favour transparency of public spending and stimulate citizens' participation in the monitoring of investments with a direct impact on the community, such as investments in sustainability, local development and social inclusion.
The two pilot projects
In Greece, the project will aim at consolidating and integrating all databases into a single smart public contract register. This will enable online access for bidders and citizens, improve quality of data and facilitate the use of data-driven analytical tools for monitoring the procurement process.
In Poland, the initiative will support Polish national and local authorities to introduce open data in public procurement and promote automated collection, standardisation, and consolidation of procurement data on all tenders.
The two pilots will run until the end of 2021 and their results will be disseminated in order to ensure a successful roll out in other Member States.
Commissioner for Cohesion and Reforms, Elisa Ferreira, said: "In the programming period 2021-2027, Cohesion policy will continue to support Member States and regions in their economic recovery following the coronavirus pandemic, as well as boosting competitiveness through new investments in research and innovation, digital transition and the implementation of the European Green Deal agenda. Through the use of new technologies, national and local public authorities managing EU funds will be able to spend public money more effectively ensuring the best possible results for citizens and businesses".
Commissioner for Internal Market, Thierry Breton, added: "Transparency in public procurement is essential to ensure efficiency of public investments, in line with the EU strategic policy goals aiming at a greener, digital and more resilient Europe. Public authorities can rely on the EU's public procurement framework, tools like the electronic procurement systems and open data for an efficient use of public funds."
The EBRD Vice-President, Pierre Heilbronn commented: "The EBRD is committed to support legal and institutional reforms aimed at ensuring that procurement laws and practices are modern, in line with international standards and can swiftly respond to emerging challenges. Together with Open Contracting Partnership, we are sharing the experience of successful civil society procurement monitoring based on open data. Our joint efforts aim to create a framework for enlisting civil society organisations to support public procurement reforms and use open data to monitor procurement."
Background
In the context of the next long-term EU budget, more than €370 billion from Cohesion policy funds will be invested to support the digital and green transitions of the Member States. Every year, public authorities in the EU spend around 14% of GDP on public procurement, amounting to more than €1.9 trillion. Almost half of Cohesion policy funding is channelled through public procurement. The Commission has promoted a series of initiatives aimed at helping Member States to improve the way administrations and beneficiaries use public procurement for EU investments. These include the Integrity Pacts to ensure more efficient and transparent tenders and safeguarding EU taxpayers' money. The Commission also took action to facilitate citizen engagement for better governance and effective Cohesion policy investments.