Best Educational Software For Students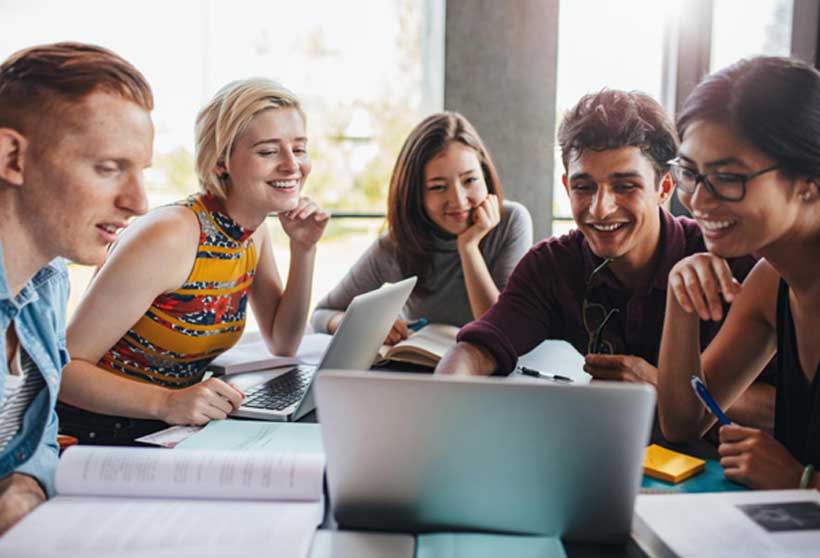 Amid the excitement of preparing to start your new school year, you are definitely all set with your notebooks and coursework books all packed in your bag. Nonetheless, equally as important is the need to ensure you afford your PC the appropriate attention. While installing the correct hardware is essential, it can offer you a significant boost to load your laptop with the proper education software.
With the numerous technological advancements, you can now install the latest and best educational software. Not only will these tools impart your knowledge, but they will also render the entire learning process exciting and packed with excitement. So what are the best educational software for students?
Below is a collection of several useful education software to help you organize your studies and enjoy the entire process. Check them out and see if these tools don't leave you busy with coursework projects and papers in no time!
Ready? Let's get started.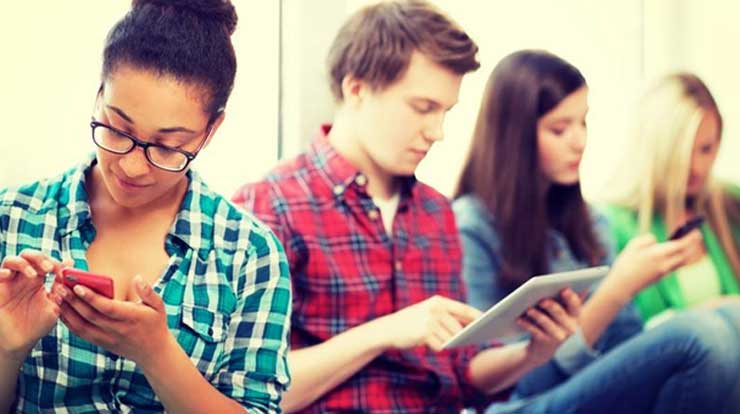 Microsoft To-Do
Despite the sadness that followed afterthe major Microsoft announcement outlining the end of Wunderlist, they have adequately filled the gap. With the new Microsoft To-Do app, you now have a better, more refined tool to keep tabs with everything you need.
This smart educational software is a distinct minimalist and conveniently free app designed to help you track everything you need to accomplish. It operates effectively on Windows and allows you to consolidate your lists into different classifications, to keep your content organized by project or class.
Furthermore, it is also available as a mobile app hence offers the convenience to tick everything from the comfort and convenience of your smartphone.
OneNote
Are you finding it challenging to keep tabs of every important information in your diary? Worry not as there is a smart education software for students to help you accomplish this. OneNote is an effective and reliable platform where you can save all your notes, articles, and even random thoughts securely for later access.
You can now keep track of your progress as well as organize your work, dividing it into sections and pages with. Thus, you will surely save on a lot of time by working smart. With OneNote, you can also do much more other than helping with note-taking as it functions as an essential core for all your important documents and shared materials and files.
Similarly, there are instances where you want references from an excerpt you read online, or you want to save an article from an online source. Usually, to download the article, especially from essay writing platforms, among other information sources, you need to visit this webpage to access the item, or the reference you want. Luckily, with the OneNote clipper, it gets even easier since this tool will snip articles to allow you to save them to use or refer to them later.
This software also helps you share notebooks with your colleagues to have a commonplace to brainstorm ideas for your coursework projects. This is in addition to the convenience it offers courtesy of the OneNote Microsoft mobile version designed for both Android and iOS, as well as being free!
Fox-it Reader
Currently, PDFs form an integral part of standard study materials, and as such, we need appropriate software to access and read them. Luckily, there is the Fox-it Reader, a distinct education software that allows you to read as well as highlight important points and save them.
It is available in an assortment of fantastic options with different features, all of which are worth checking out. While the premium version is the more popular option, there are also legit and great free versions, and you should kickstart your study session, albeit conveniently and innovatively.
Edmodo
Finally, students and teachers ever more need to connect, and Edmodo is a fantastic education tool to facilitate this. With this software, faculty can post lecture notes, assignments, education videos, among other vital content, into a single common site accessible by everyone.
Edmodo is an innovative social network that maintains a harmonious, convenient, and effective connection between teachers and students without the strangeness of other popular social media platforms.
This platform is also valuable for any student who needs to access videos or any other educational material for their coursework. All the content is organized into different classifications to allow easier browsing for something to add zing to classwork or lesson projects.
Conclusion
Sure, you have possibly installed your favorite Office and browser. Still, it would be best if you considered equipping yourself with a host of other tools necessary to help you be more successful and productive in your studies. Ideally, there are innumerable software options for students designed to boost their knowledge and ease the learning process.
Thanks to remarkable technological advancements, education is now beyond regular lectures and books. With these four best educational software for students, you are now only a click away from all the content and information you need.
Blockchain Principles Launched to Preserve and Protect User Rights
COVID-19 has accelerated the development and use of emerging technology across industries. For blockchain technology to scale in its next phase, global alignment between the public and private sectors is needed.
To help individuals and companies build trust and preserve the fundamental values of blockchain technology, the World Economic Forum's Global Blockchain Council developed the "Presidio Principles: Foundational Values for a Decentralized Future." Co-designed at the World Economic Forum's offices in the Presidio of San Francisco, sixteen principles aim to protect users and preserve the values of the technology so that all can benefit.
"The blockchain ecosystem needed a baseline for designing applications that preserve the rights of users," said Sheila Warren, Head of Blockchain and Data Policy, World Economic Forum. "During our council meeting, we realized we could help curb many of the mistakes and missteps seen so far if we were able to provide developers, governments and executives with a 'Bill of Rights' style document."
Rights are grouped into four broad pillars: Transparency & Accessibility – the right to information about the system; Privacy & Security – the right to data protection; Agency & Interoperability – the right for individuals to own and manage their data; and Accountability & Governance – the right for system users to understand available recourse.
The Presidio Principles
Applications built on top of blockchain-based systems should preserve the following participant rights.
A participant should have access to information that would enable them to:
Understand how a service is operated, including potential risks of the service, availability of source code, and the rules and standards upon which it is based.
Understand the potential risks and benefits of a service's use of blockchain technology.
Understand system performance expectations and where the responsibility for service delivery lies.
Understand the rights and obligations of different participants in the system.
A participant should be able to:
Create, manage, and independently store cryptographic keys.
Manage consent of data stored in third-party systems.
Port data between interoperable systems or parts of a system.
Revoke consent for future data collection.
Have access to information sufficient to facilitate system interoperability.
Assess if their data is at risk through appropriate disclosure procedures, which may include, but are not limited to, an examination of audit results, certifications, or source code.
Have their data protected in accordance with internationally recognized technical security standards.
Limit data collection to that which is necessary and data use to the purpose for which it was provided.
Verify – through third-party or self-created tools – that operations have been completed and confirmed in accordance with the system's rules.
Access information needed to: (a) understand the system's governance and rules and (b) pursue effective recourse mechanisms.
Opt-out of using applications that don't treat data in accordance with internationally recognized governance and data protection standards.
Rectify demonstrably false, inaccurate, or incomplete data when necessary.
The Principles include a menu of options for how organizations or individuals can take action. A list of signatories is available to view and self-regulate/hold others accountable.
The genesis for this idea came during the first meeting of the Forum's Global Blockchain Council in 2019. The content was developed and workshopped in sessions around the world, including at the Annual Meeting in Davos 2020 with a variety of members of the blockchain community, government officials, civil society members and business leaders. A public comment period on the developer platform GitHub was open from 10 April 2020 to 5 May 2020.
"Our Global Blockchain Council membership reflects varying ideological perspectives on what blockchain technology is appropriate for and where it is going, ranging from bitcoin maximalists to enterprise service providers," Warren said. "This highly opinionated group came together and agreed that the blockchain community needed the foundational principles we are presenting today. Agreement from across Council members, despite their divergent perspectives, indicates the critical need for a values-based document like this in order to ensure that the technology remains true to its roots as the application layer starts to scale."
The Forum is partnering with ecosystem leaders from Hyperledger and Ethereum, as well as the consulting and investor communities to issue specific "Guidance Documents" around how the principles can be implemented on a more tactical level. These will further help developers, governments, executives, corporate boards, international organizations and others implement the principles and take action now.
Additionally, Global Blockchain Council members will be partnering with individual organizations, associations and membership-based entities and investors for virtual sessions on how companies can meaningfully implement the Principles in their operations.
Early Adopters and Supporters
"I accepted the nomination to Co-Chair the Global Blockchain Council because I believe despite differences in methods and philosophies, there's a shared feeling in the blockchain ecosystem that this technology is truly disruptive, democratizing access to money and ownership of data in ways that we never could before," said Elizabeth Rossiello, Chief Executive Officer, AZA Finance. "As a founder and entrepreneur, I know that the Presidio Principles will encourage wider accessibility to emerging technologies and therefore wider potential for adopters."
"As fiduciaries, it is our responsibility to act not only in the interest of our investors, but also in a manner that better aligns investor outcomes with the broader objectives of society," said Meltem Demirors, Chief Strategy Officer, CoinShares. "By incorporating the Presidio Principles into our investment analysis, ownership policies, and disclosures, we will introduce a voluntary set of investment guidelines for professional asset managers allocating institutional capital into digital currencies and blockchain networks."
"As open sourced and decentralized systems keep moving forward, we have seen how challenging it can be to build guidelines that apply to different and evolving blockchain projects, and that help teams work to solve problems together," said Aya Miyaguchi, Executive Director, Ethereum Foundation. "Fortunately and thanks to the hard work of everyone involved, I believe that the Principles will provide a high-level framework that can really help these critical conversations continue throughout the lifespan of the technology."
"As an open source community, we are focused on developers," said Brian Behlendorf, Executive Director, Hyperledger, Linux Foundation. "How they choose to build their solutions affects not only the users of today, but the trajectory of the technology. We are exploring ways for our community of developers to not just read and sign onto the principles – but look for ways to meaningfully integrate them into their processes."
"Decentralized protocols are designed to enhance trust and security through transparency," said Joseph Lubin, Founder of ConsenSys. "The Presidio Principles are a valuable next step for creating ecosystem-wide accountability to these goals. We hope all builders of Ethereum-based projects – and across the blockchain landscape – will sign on to demonstrate their commitment to the users of their systems and applications."
"We have built our blockchain business around the key needs and requirements of our clients and we are excited to join with others to advance these principles," said David Treat, Senior Managing Director and Global Blockchain Lead, Accenture. "Our focus is to responsibly apply this technology to drive real value with a priority on inclusion and social impact, particularly in these challenging times where there is so much potential to help."
"The World Food Programme has been exploring blockchain technology for many years to help expand refugee choices for assistance more efficiently, transparently and securely," said Arif Husain, Chief Economist and Director of the Food Security Analysis and Trends Service at United Nations World Food Programme. "Ensuring that the people we serve truly benefit from every blockchain deployment is of utmost importance to us. We welcome the opportunity to use these principles ourselves but also to share more widely with our peers in the International Organisations community."
"The Presidio Principles will become a global benchmark for good governance and accountability for the next generation of decentralized technology platforms," said Tomicah Tillemann, Founder and Director, Digital Impact and Governance Initiative, New America. "At a moment when demand for accessible digital services is surging, the Principles will help the private sector and government create solutions that offer people more control of their data, privacy, and digital rights. We are grateful for the opportunity to collaborate with the World Economic Forum and an extraordinary group of leaders in developing this framework."
"In our mission to empower everyone with economic freedom, we created and support Zcash as a fair and open currency," said Zooko Wilcox, CEO of the Electric Coin Company. "Our values and commitment to high standards of user consent, security, and organizational transparency align strongly with the Presidio Principles and we look forward to their use as a standard in support of human freedoms."
"Colombia views the Fourth Industrial Revolution as a significant opportunity for our country and we have worked to create an environment that favours and accelerates the transition to Industry 4.0," said Victor Munoz, High Presidential Counsellor for Economic Affairs and Digital Transformation, Colombia. "We supported the creation of the Presidio Principles – as well as guidelines and design principles for public institutions – because we wanted to ensure that progress can continue rapidly and responsibly, ensuring that basic characteristics like security and data privacy are secured for our citizens."
"In the Digital Economy 1.0 the focus was mainly on centralized efficiency and scale, too often at the expense of individuals' privacy and rights," said Jen Zhu Scott, Founding Principal, Radian Partners. "The Presidio Principles are designed to encourage aspiring entrepreneurs, builders, and participants to co-create a Digital Economy 2.0 that is inclusive, transparent, and with profound respect and protection to individual digital rights so we can empower the people as well as the businesses."
"Ongoing dialogue between all stakeholders is critical to help businesses and governments alike navigate the challenges and opportunities presented by blockchain innovation," said Greg Medcraft, Director, Directorate for Financial and Enterprise Affairs, Organisation for Economic Co-operation and Development (OECD). "The Presidio Principles are an important contribution to this essential dialogue".
"Blockchain, as the Internet of Value, holds enormous potential to build a more sustainable, prosperous, healthy and just world," said Don Tapscott, Co-founder and Executive Chairman of the Blockchain Research Institute. "But people and organizations will determine how and to what goals this innovation is applied. The Blockchain Research Institute was pleased to contribute to the Presidio Principles and we commit to advocate them globally to help ensure the promise of this technology is fulfilled."
"Technology holds great potential for increasing trust and transparency – but if not deployed correctly, it also holds great risk to the world's most vulnerable," said Delia Ferreira Rubio, Chair of Transparency International. "We want to use these Principles in our work across the globe to ensure that the user and technology's potential for good is at the heart of each design choice."
"We commend the World Economic Forum's initiative on achieving wide alignment and responsible adoption of transformative technologies," said Linda Pawczuk, US Blockchain Leader, Deloitte Consulting LLP.
"Everledger was founded in 2015 with the mission of digital transparency," said Leanne Kemp, Founder and Chief Executive Officer, Everledger. "The space has evolved over time, but it is clear that most are here to transform the way things operate for the better. We are excited to use the Principles in conversations internally and with our partners to hold each other accountable to the vision we are trying to achieve."
"At OmiseGO, we believe that the ability for people to transfer money globally and without restrictions has become a basic human need," said Vansa Chatikavanij, Chief Executive Officer, OmiseGO. "Our contribution towards a more financially accessible world is to launch the OMG Network to scale Ethereum transactions and lower the cost barrier, without sacrificing security. User protection and governance are critical for fintech players. The Presidio Principles is a starting point to help ensure innovation can progress with sufficient consideration."
The impact of the COVID-19 on e-commerce and its interplay with cybersecurity and privacy
Due to the COVID-19 emergency, this year, the UNCTAD's E-commerce Week was conducted over Webex videoconferencing from 27 April-1 May 2020. The conference convened stakeholders from different sectors to discuss the role e-commerce can play in supporting communities in addressing various challenges in these unprecedented times.
UNIDO and the Consumer Unity and Trust Society (CUTS), as full members of the 'e-trade of All Initiative', organized a webinar session on 1 May to discuss the value of cybersecurity and privacy in digital and e-commerce space. This topic was of particular importance because e-commerce offers nations an avenue to sustain economic activities during times of crisis but, the fundamental bottleneck of increasing in cybercrimes and data theft needs to be tackled, especially in developing countries. This session drew over 400 registrations.
Bernardo Calzadilla-Sarmiento, representing UNIDO, stressed that the current COVID-19 situation has resulted in the growing use of e-commerce and home-based business continuity for enterprises to sustain themselves. He said that to promote functional and reliable implementation of digital technologies and platforms, privacy/data protection and cybersecurity frameworks need to be strengthened.
Calzadilla stated that citizens should have freedom to decide upon the use of their data, saying,"the European Union's General Data Protection Regulation is emerging as a template about data privacy issues," However, he cautioned, that the increasing compliance cost due to such regimes may be tough for small businesses. Flagging the presence of strong interplay between regulation and standards vis-a-vis privacy and cyber security, he argued against "over-regulation in the digital space". He emphasized that UNIDO has the capacity to develop good governance guidelines in the space of cyber-security and data privacy. It has already developed a "Good Governance Framework" to support digital enterprises conduct themselves in the digital space, with an emphasis on the E-commerce.
Shamika Sirimanne, representing UNCTAD, noted that only two-thirds of countries in the world have a data protection regime and remarked that the situation is much less than desirable with respect to cybersecurity laws. Even where laws are in place, many countries are lacking adequate resources and skills for their efficient enforcement. She remarked that "weak legal and regulatory framework exposes consumers and businesses to cybercrime and privacy breaches," adding that "these are global issues and hence requires global cooperation." She concluded by stating that there is need for a UN framework that can provide guiding principles, which in turn can shape domestic regimes on privacy and cybersecurity.
Mmabatho Mokiti and John McDonald, founders of an online eE-commerce platform. RedShift, shared their experiences on how they created this platform during the Covid-19 lockdown in South Africa. They provided some practical insights on how the lockdown was threatening the closure of small businesses and preventing consumers' access essential goods. To secure 'digital trust' among its stakeholders, RedShift adopted a security-by-design approach by weaving the best and most secured e-payment gateways available in South Africa into their platform. Both founders acknowledged that data collected on this platform was not monetized and used for research purpose – stressing that "protection of data and cyber security is a core facet of the platform."
Speaking on India's viewpoint on 'privacy' and 'cyber-security', Karti Chidambaram, a member of the Lower House of the Indian Parliament and a member of the Parliamentary Standing Committee on Information Technology, said, "There is no one view on this, since privacy is largely a concern for the upper class Indians and the general mass hardly bother about privacy. though they are concerned about e-payment frauds." He elaborated on the data protection and utilization capacities of the 'Aarogya Setu', app developed by the Ministry of Electronics and Information Technology, Government of India for the purpose of tracing people with symptoms of COVID-19.
Marilia Maciel, from the Geneva-based Diplo Foundation, presented an overview of cyber security regimes around the world including developments in related international and regional rules with respect to Internet governance. She underlined the importance of the Budapest Convention on Cybercrime but, pointed out that there is no international instrument with global reach at the moment. She expressed her caution about situations where artificial intelligence can pose cybersecurity concerns by creating sophisticated malwares that are very hard to detect. When even large firms can take around three months to detect, one can imagine the vulnerability of small businesses.
This session highlighted the various facets of cybersecurity, data privacy and protection. Participants agreed that to promote digital trust the development of multilateral frameworks, good governance and norms on cybersecurity and data privacy is pivotal. It was also recognized that a strong social security system is mooted to mitigate gig workers' vulnerabilities, especially due to the disruptions caused by COVID-19.
Covid-19 tracing apps: ensuring privacy and data protection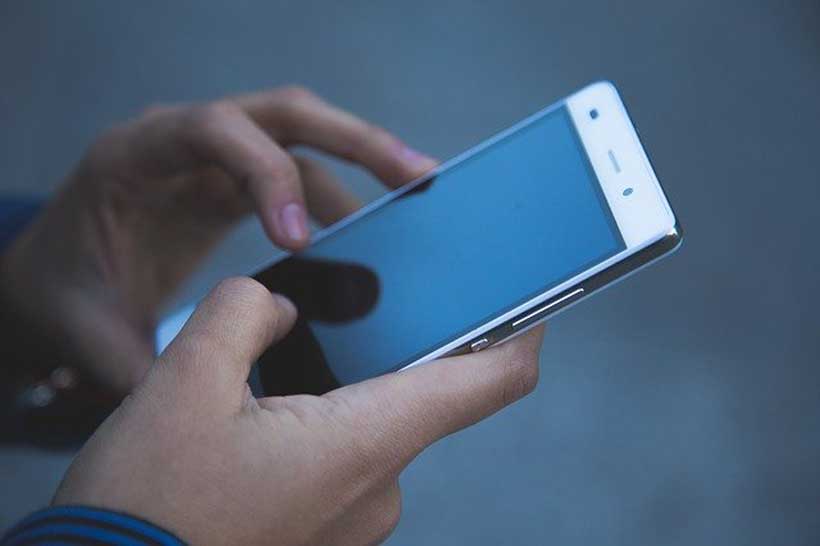 Dedicated mobile apps could play a key role in the fight against Covid-19 and the EU has been working with member states to develop effective solutions. As apps could expose sensitive user data, Parliament has underlined the need to ensure they are designed carefully.
The European Commission has recommended a common EU approach towards contact-tracing apps, designed to warn people if they have been in contact with an infected person.
In a resolution adopted on 17 April, Parliament stressed that any digital measures against the pandemic must be in full compliance with data protection and privacy legislation. It said the use of apps should not be obligatory and that they should include sunset clauses so that they are no longer used once the pandemic is over.
MEPs stressed the need for anonymised data and said that to limit the potential risk of abuse, the generated data should not be stored in centralised databases.
In addition, MEPs said It should be made clear how the apps are expected to help minimise infection, how they are working and what commercial interests the developers have.
Tracing apps in the EU
The EU and many member states have been putting forward various digital tracking measures aimed at mapping, monitoring, and mitigating the pandemic.
Contact tracing apps that alert people who have been in proximity to an infected person for a certain time have emerged as the most promising from a public health perspective. The added value of these apps is that they can record contacts that a person may not notice or remember, thus enabling more accuracy and limiting further spread of the disease.
Apps could also provide accurate information to individuals on the pandemic, provide questionnaires for self-assessment and guidance, or provide a communication forum between patients and doctors.
Apps might prove effective, but could also expose sensitive user data, such as health and location.
The guidelines and toolbox for developing any Covid-19 related apps, prepared by the Commission in cooperation with member states, European Data Protection Supervisor, and European Data Protection Board aim at guaranteeing sufficient protection of data and limiting intrusiveness.
Guidance on data protection is an essential part of the Commission guidelines, stressing that the apps must fully comply with EU data protection rules, most notably the General Data Protection Regulation (GDPR) and the ePrivacy Directive.
The Parliament will keep monitoring
Juan Fernando López Aguilar, chair of Parliament's civil liberties committee, noted the important role apps could play in mitigating the crisis and welcomed the introduction of the toolbox, but stressed that fundamental rights and data protection must be maintained.
"We´ll keep a close eye that EU law principles and rules are respected throughout the fight against Covid-19. That includes apps and technologies to control the spread patterns of the pandemics."
In the civil liberties committee meeting held on 7 May, members will exchange views with the European Data Protection Supervisor and the European Data Protection Board on the use of personal data in the fight against Covid-19. MEPs will also discuss the use of contact tracing apps in the fight against the coronavirus during the plenary session on 13-16 May.