Tips on saving money when buying a pre-registered car
With the hefty price tags and high depreciation rates, it is no surprise that drivers are leaning towards secondhand cars more instead of brand new ones. According to experts, certain models can drop in value for up to 35% in the first year. Though the statistics reveal a pretty disheartening number, there are still ways in which you can fulfill your dream of getting a brand new pre-registered car of your own, while saving some coins during the process. And while we are on the topic of getting a new car, make sure to not forget to get your car protected by insurance at https://www.youi.com.au/car-insurance.
What are pre-registered cars?
In order to understand what pre-registered cars are, we first have to go back to the basics. A car dealer measures his success based on the number of sales that he or she makes, and like other salesmen, they also have targets to meet. In order to achieve their quotas, dealerships will sometimes opt for buying the cars themselves and register them as sold with the Driver and Vehicle Licensing Agency (DVLA). These will then be known as pre-registered cars. Since the first owner of the car is technically registered with the dealer, these cars are classified as secondhand cars, despite its low mileage and it being just a few weeks old.
Pre-registering new cars, and then selling them at a lower price to customers does not necessarily mean that dealers are losing money. The manufacturer's bonuses are usually able to cover the costs and at times outweigh the difference in costs.
When should I get a pre-registered car?
A rule of thumb is to wait till March or September, because those are the periods when new number plates are registered, with the largest supply of cars available. Those months also come with higher quotas for dealerships, making it easier to get a better deal. If you want to take advantage of cheap deals, be sure to visit the dealerships at the end of the month, as they usually have monthly and quarterly targets to hit as well. However, if you have some extra cash lying around, you can just proceed with getting a car whenever you need it. With a higher budget, you will also have the luxury of picking something that attracts you, as well as focusing on the functionality of the car.
When you are at the dealership, a tip is to look out for cars with the sign that says "new" and is heavily discounted but is already attached to a number plate. These are the cars that are most likely pre-registered, and you'll pay significantly lower prices for them.
What can I expect with a pre-registered car?
When getting a pre-registered car instead of a brand new car, you can expect discounts from 5% to 15%, though the prices may vary depending on each model, and how desperate the dealership is to get the car off the forecourt. However, one thing to take note of is that if you think about finances, the retail price that pre-registered cars are discounted at may not mean lower monthly installment payments. You should also lookout for the miles on the clock. Most pre-registered cars should have less than 200 'delivery' miles unless it has been used as a demonstrator car, which can hit slightly above 200. It should also typically be under six months old and check with the dealership if it is a lot older than that.
What should I look out for when purchasing a pre-registered car?
Before you immediately say "I do" to your car, it is best to do some research on the model in question. If you realize that it has to be replaced or facelifted soon, this gives you a great opportunity to further haggle over the price. Furthermore, you should ensure that you receive the new keeper supplement section of its V5C logbook and the sales receipt when the dealer sends it to the DVLA.
Moreover, you should take out GAP (Guaranteed Asset Protection) insurance if you are getting a pre-registered vehicle. This is because your insurer will likely pay out the car's market value before any accident since you are the second registered keeper of the car. This ensures that the GAP policy will compensate for any potential shortfall in price between this amount and the amount that you owe the finance company.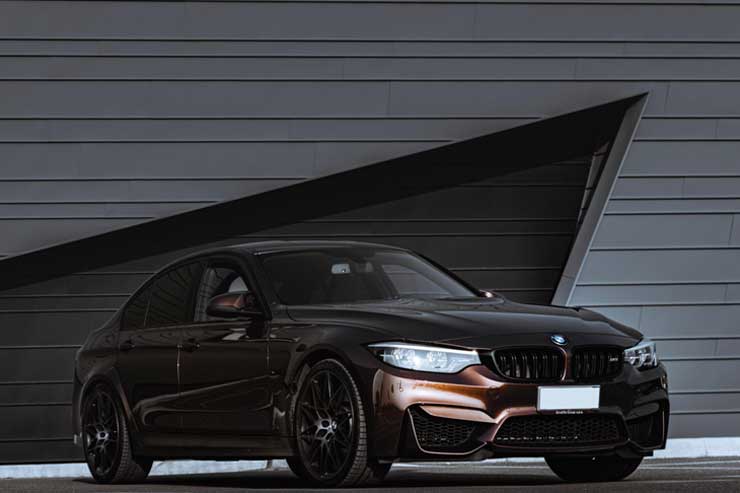 What are the cons of getting a pre-registered car?
One of the biggest drawbacks of getting a pre-registered car is the value that it can be sold for when you decide to change your car. Even though it is practically new and you are the first legitimate owner of the car, you are still technically the second owner, thus making its value decrease when you decide to sell it. This will not fetch you the price at which your car is truly valued, causing you to make a potential loss. However, if you do not plan to sell it before the car has to go to the scrapyard, getting a pre-registered car will definitely be worth your buck.
Additionally, you have to take note of the manufacturer's warranty. The warranty period starts the minute the car is parked in the forecourt. Hence, the longer the duration of the car idling in the forecourt, the shorter the warranty available for your car. This is different from that of a brand new car, whereby the warranty starts the moment you get the keys. This puts you at a slight disadvantage, risking the chances of a faulty part after the warranty has ended.
For drivers who prefer to customize and optimize a car to their liking, pre-registered cars are not the most suitable due to them being already fitted with optional extras. Furthermore, drivers are unable to choose and customize the spec as well.
Final Words
When it comes to purchasing a pre-registered car, it is all about slashing the prices further but getting the same standard and ideal condition that brand new cars have to offer. Though you are the first owner to drive on the roads, you are technically the second owner on paper. Hence, it will prove to be a problem when you choose to sell it, as your car will have a lower resale value than what it is actually worth. Despite that, getting a pre-registered car can help you reduce costs by up to 15%, while not compromising on the performance of the car.
Should You Be Worried About A Coming Bitcoin Crash?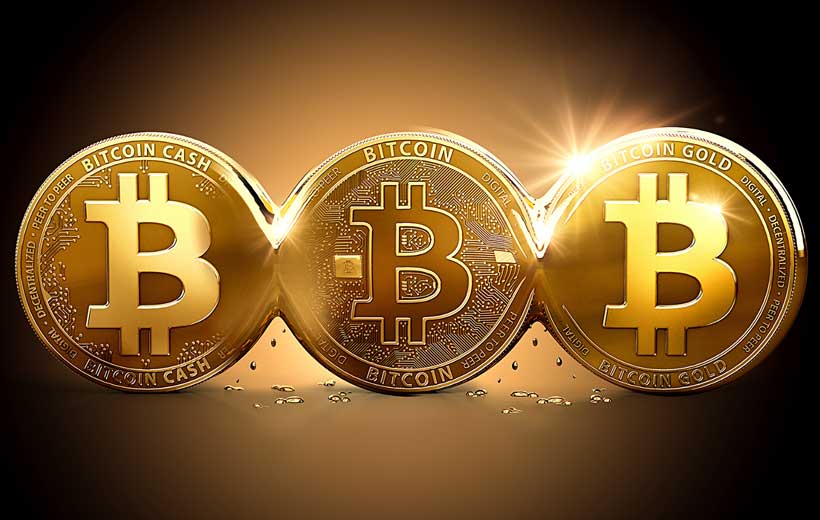 Do you already have a wallet full of Bitcoin and are worried about them losing value in a crash like what happened three years ago? Or, are you afraid to open a Bitcoin account today as you don't want to buy before a crash, either?
Both of those fears are valid, but you may have nothing to worry about. There are a few factors that go into crashes that can usually be seen ahead of time. Of course, nobody can make an accurate prediction based on what has happened in the past because sometimes a wildcard comes into play that nobody could have seen coming.
Should you be worried then? In this article, we are going to take a look at what is different with Bitcoin this time around so you can decide for yourself if this is a good time to buy in.
Why Bitcoin is worth so much right now
Bitcoin has always promised to one day become a global currency that would be adopted by the masses. After the crash of 2018 when Bitcoin lost almost ⅔ of its value in a matter of weeks, it looked like its promise would go unfulfilled.
At that time the people buying in were basing their decision more on the fear of missing out than on actually believing in the cryptocurrency as a mainstream currency that could be used instead of fiat.
At that time you could pay for things using Bitcoin, but because the value kept growing, nobody wanted to part with their Bitcoins.
Now, it has become far more mainstream with a couple of big factors leading the way. For one, many big institutions were buying the currency and even some stores and businesses would accept it as a form of payment. There were more signs of it becoming a viable currency in the year or so after the crash.
Then, more recently, Paypal announced that they would start offering the service for people to buy some cryptocurrency with their Paypal account. This validated the currency in the eyes of many as they trusted Paypal for years already. It suddenly became very easy for people to acquire Bitcoin where before the process may have been intimidating.
Then, Elon Musk announced that Tesla had bought over a billion dollars worth of Bitcoin and that it could be used to buy their cars. This also served as validation and the value jumped very high after the news.
Will it continue to rise?
Anything that goes up must come down, so, yes it will continue to rise but will one day either dip or crash. It is inevitable.
What's different this time around is that more people are using it for its intended purpose and that is to pay for things. It is finally being adopted. And, if history is a guide, then it will bounce back after any crash and then rise again. Maybe even higher than ever if there is more adoption by the masses.
*This article has been contributed on behalf of Paxful. However, the information provided herein is not and is not intended to be, investment, financial, or other advice.
Credit to Small Firms to Boost Economic Recovery
The Lao PDR Ministry of Industry and Commerce today launched a $40 million emergency finance support project, backed by the World Bank, to help small and medium-sized businesses recover from the economic slowdown associated with the COVID-19 pandemic. The project was approved by the World Bank Board of Directors in October 2020 and signed by the government in November.
Mme Khemmani Pholsena, Minister for Industry and Commerce, declared the Micro, Small, and Medium Enterprise (MSME) Access to Finance Emergency Support and Recovery Project operational, enabling local banks and financial institutions to provide loans to small businesses that have been affected by closed borders and reduced trade over the past year. According to the Lao Statistics Bureau, over 94% of all Lao enterprises are microbusinesses.
Three banks — Lao-China, Maruhan, and Sacom — have been selected to participate in the project to lend funds to small companies that apply for loans through Line of Credit. The project is providing technical support to the Bank of the Lao PDR, which is managing a credit guarantee facility, and technical assistance to strengthen the capacity of participating businesses. More financial institutions are expected to join the project once negotiations on terms of lending are complete.
"This initiative will reinforce the stability of small businesses, which are vital to the Lao economy", said World Bank Lao PDR Operations Manager Viengsamay Srithirath. "By making it easier for small firms to access credit, the government and banks are removing one of the top three obstacles to business in Laos".
Ms Viengsamay congratulated the Ministry of Industry and Commerce for the speedy preparation of the project during a time of economic difficulty, and said its execution would build on the success of the World Bank's Small and Medium Enterprise Access to Finance Project, which closed at the end of 2020 after disbursing around 180 loans to small Lao companies.
Beginner's Basic Guide In Bitcoin Trading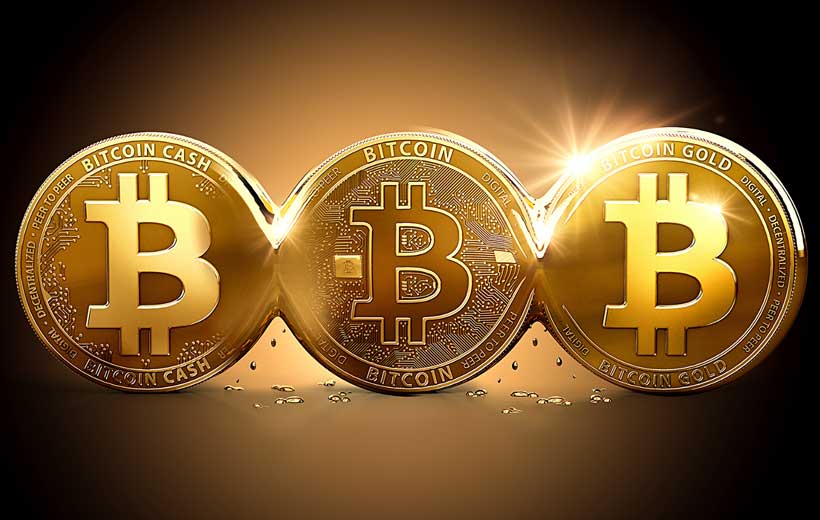 Non-fiat currencies are paving the way, and widening the horizon, might we add, in securing a future founded on the independent non-fiat currency. As you learn about BTC trading accounts, here are a few steps you can follow in bitcoin trading.
Bitcoin Trading Reviewed
Bitcoin trading, as the phrase suggests, is the exchange of bitcoins, from one user to the next. Or to a number of users at any given time. To oversimplify it, it is similar to how conventional trading works. Only, there is no commodity nor "hard money" in the mix. Bitcoins are themselves, the article to and for the exchange.
Understanding Bitcoin Trading
Pricing Movements
The first thing traders need to have an understanding of is how the price of bitcoins is set. Where does it come from? Is it fixed?
Since we know that cryptocurrencies do not rely on financial institutions, global currencies, or economic movements, we can conclude that they are not vulnerable to governments and economies. The pricing of bitcoin comes from…
Supply
There are over 21 million bitcoins all over the world today. Out of this 21 million, around 18.5 million have already been mined. This means that new players in the bitcoin scene will be given a limited amount of 2.5 million left to mine for themselves. Keep in mind that this is a global sum. Once all 21 million have been mined, there will none left in the circulation.
Bitcoin mining is basically a process in which said cryptocurrency (as owned by each user) is put into motion and is made available for trading. More about this, and in detail, on a separate post.
Analysts speculate that the entire supply of this cryptocurrency will be used up come the year 2041. What does this have to do with bitcoin pricing? To put this into perspective, think of the law of supply and demand.
When "supply" decreases and "demand" increases, pricing will be hiked up. And the less supply there is, the higher the skyrocketing of the price will go. Something bitcoin users and traders are already witnessing at present.
***You may be inclined to think that 2041 is two decades away. 20 long years to go. Only, take into consideration that the bitcoin was invented in 2009. And now, less than 10% of its total number remains!
Bitcoin Integration
As of current, there are a limited number of channels wherein bitcoins can be utilized for the exchange of commodities and/or services. In the context of integration, we are leaving out "bitcoin exchange" and/or "bitcoin purchasing" out of the picture.
Cryptocurrency is yet to make a stamp in the market as a viable means for supporting daily living. Relying on bitcoins to buy everyday-goods, easily converting them into their actual real-life prices to be stored and or transferred from bank to bank. The list goes on.
All eyes are on non-fiat currencies, especially because worldwide catastrophes have shaken people so that many are scouting for options to secure their financial futures. Bitcoin, being one of the said major options, and the highest of its kind, in-rank.
Remember the year we mentioned earlier? 2041? It is most certainly likely that bitcoin integration will take place any moment, even before that year hits. When the world begins to notice its integration, they will want to buy in.
This, then, ties in with number 2. The more people to buy-in, the higher the price of bitcoins will soar.