The 3 big shifts of Post COVID-19 world
Thomas Friedman in a conversation, Off the Cuff with Shekhar Gupta talked about three pandemics of the world that he had lived with—9/11, 2008 financial crisis and COVID-19. True! All these powerful events have a worldwide impact and influence. 9/11 forwarded a notion of "war against terror" and had targeted for certain religious believes. The advent of Social Media and booming globalization has made extremist groups advantageous to organize, implement and promote their radical values. Many foreign governments around the world afterwards had stressed the urgency of fighting against terrorism. Since, then every global conference has an agenda of "Terrorism". All credits goes to the US administration influencing such policies globally after 9/11. 2008 financial crisis raised a question of "leaving market alone" or under "government regulation". Dodd-Frank Wall Street Reform & Consumer Protection Act was introduced aftermath to end "too big to fail" in the US financial system. Rise of socialism in the US speeded right after this crisis. Bernie Sanders became the dreamer of the Norwegian fortune but unfortunately he had to drop his presidential candidacy of 2020. There were several factors of dropping his candidacy but notably the US right now wasn't prepared for the shared economy that Sanders was dreaming about. This time, COVID-19 is a multidimensional shock affecting every attributes of the politics, economy and society. With the result of this, the 3 big shift is coming out.
First big shift: "Politically" big question is—whether Graham Allison's Thucydides Trap had reached its alternative climax. Rising China and dominant United States is almost "melted away" by this invisible enemy (Coronavirus or COVID-19). Globally, from economics to politics—every countries is witnessing deep crisis so as China and the US too. Is their rising(China) and dominating( the US) status is now temporarily avoided as per their obligation to re-built the world affected by the COVID-19 like that of scenario of Post WWII; popularly known as Potsdam Conference? May be these two ideologically (politics) different nations only going to feed their "proxies" and "allies" in the world. Underlining the current situation, all western allies of the US including UK, Germany, France, and Australia are demanding that China should speak about the "origin" of the COVID-19. Because West believes that China "intentionally" had spread this virus and also China should bear the losses made by the impact of the COVID-19 globally. Let us hope, the world is not running in the path of "Treaty of Versailles" on which Germany was blamed and held responsible for WWI. This resulted to WWII. Unfortunately, current scenario of more hostility to China by the West—making the world more volatile as all international institutions like UN, World Bank, IMF would face "hot wave" of China & the US skirmishing . United Nations Security Council will be one of the worst affected. There will be limitations in passing the resolutions as probable blockage by the Veto power member China or the US, France and UK on the issue that affects them respectively (For example: Human Rights issue of Xinjiang or Middle East conflict issues). The "greedy & greatness" of great powers is making the upcoming future explosive.
Second big shift: COVID-19 world again seeking the relevance of globalization—especially in the economic re-organization of life. More fundamentally, how 18th century's Adam Smith capitalism can be fit into new scenario developed by COVID-19? For now key economic areas are Manufacturing, Services and Agriculture. Among these three areas, Multi-National Companies(MNCs) are looking options to "diversify" production plant(manufacturing) from China because of concentration of supply chain in one place could create serious halt in the crisis like this. So, the big shift is coming ahead in a process to re-organize the capitalism from old notion of concentrating manufacturing, capital and distribution hub in place to different areas. For example: some hundreds of manufacturing companies based in China are looking options to diversity it to India including secondary manufacturing hub to South East Asia. For this MNCs are looking a viable options where they can be based in new locations for longer period of time or not. Indian PM Narendra Modi "Make in India" campaign if played well in this crisis could be lucrative for India's future economy—India's dream of becoming $5 trillion economy can be achievable.
Third big shift: We have seen the growing cases of COVID-19 deaths in the US (86,912 as of May 15th, 2020)—serious lapse of health system, medical readiness to mitigate COVID 19 and Trump's administration failure in the world's most powerful nation. Trump administration seriously downplayed the COVID-19 impact and had bullied the "Science" behind this. His administration has only cared for the economy without addressing key concern of current time. At this point, we need to have proper fusion of the "Science+ Economics" notion to rescue from the crisis created by COVID-19. For how long the pandemic will go and which sections of the society is most vulnerable can be answered by the Science and what should be the greater stimulus package for all these questions goes under Economy. Trump administration's unilateral approach on "Economic" issues by sidelining the scientific alert in previous months resulted today's situation in the US. So, underlining lessons from the US(because ideas and lessons is still and will float to the world from West in foreseeable future) many foreign government will develop this plans fused with "Science+ Economics" for making Post COVID-19 days working for all.
Turkish Economy as the Reset Button of Turkish Politics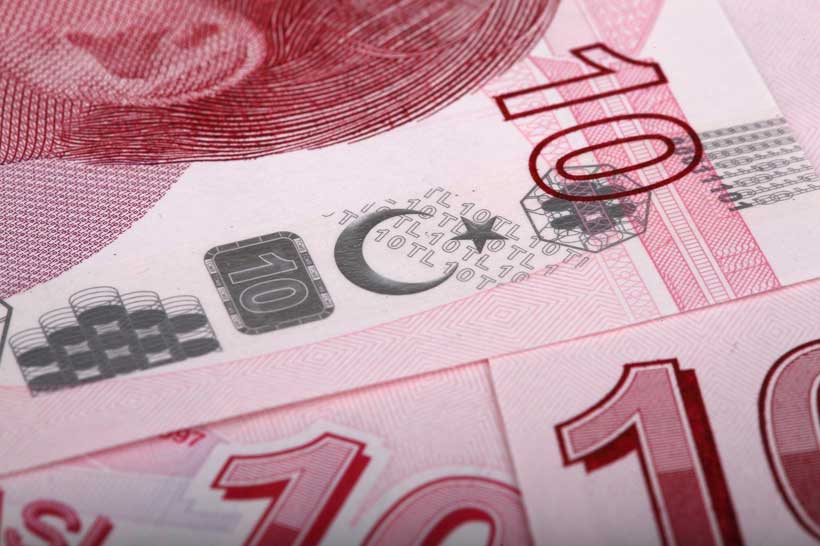 Democracy has a robust relationship with economic growth. Barrington Moore can be seen as one of the leading scholars focusing on the relationship between political development and economic structure with his book titled "Social Origins of Dictatorship and Democracy" first published in 1966. According to Moore, there are three routes from agrarianism to the modern industrial world. In the capitalist democratic route, exemplified by England, France, and the United States, the peasantry was politically impotent or had been eradicated all together, and a strong bourgeoisie was present, and the aristocracy allied itself with the bourgeoisie or failed to oppose democratizing steps. In Moore's book, you can find out why some countries have developed as democracies and others as dictatorships.
It can be argued that economic development facilitates democratization. Following this argument, this article is an attempt to address the Turkish case with the most recent discussions going on in the country. One of the most powerful instruments used by the political opposition today is the rhetoric of "economic crisis" that has also been supported by public opinion polls and data. For instance, the leader of İYİ Party Meral Akşener has organized lots of visits to different regions of Turkey and has been posting videos on her social media account showing the complaints mostly centering around unemployment and high inflation. According to Akşener, "Turkey's economic woes – with inflation above 15%, high unemployment and a gaping current account deficit – left no alternative to high rates."
Another political opposition leader, Ahmet Davutoğlu raised voice of criticism via his social media account, saying "As if monthly prices hikes on natural gas were not enough, they have introduced 15% increase on electricity costs. It is as if the government vowed to do what it can to take whatever the citizens have."
A recent poll reveals that about 65 percent think the economic crisis and unemployment problem are Turkey's most urgent problems. Literature on the relationship between democracy and economic well-being shows that a democratic regime becomes more fragile in countries where per capita income stagnates or declines. It is known that democracies are more powerful among the economically developed countries.
The International Center for Peace and Development summarizes the social origins of democracy in global scale as the following:
"Over the past two centuries, the rise of constitutional forms of government has been closely associated with peace, social stability and rapid socio-economic development. Democratic countries have been more successful in living peacefully with their neighbors, educating their citizens, liberating human energy and initiative for constructive purposes in society, economic growth and wealth generation."
Turkey's economic problems have been on the agenda for a long time. Unlike what has been claimed by the Minister of Interior Affairs Süleyman Soylu a few months ago, Turkish economy has not reached to the level which would make United States and Germany to become jealous of Turkey. Soylu had said, "You will see, as of July, our economy will take such a leap and growth in July that Germany, France, England, Italy and especially the USA, which meddles in everything, will crack and explode."
To make a long story short, it can be said that the coronavirus pandemic has exerted a major pressure on the already fragile economy of Turkey and this leads to further frustration among the Turkish electorate. The next elections will not only determine who will shape the economic structure but will also show to what level Turkish citizens have become unhappy about the ongoing "democratic politics." In other words, it can be said that, Turkish economy can be seen as the reset button of Turkish politics for the upcoming elections.
Finding Fulcrum to Move the World Economics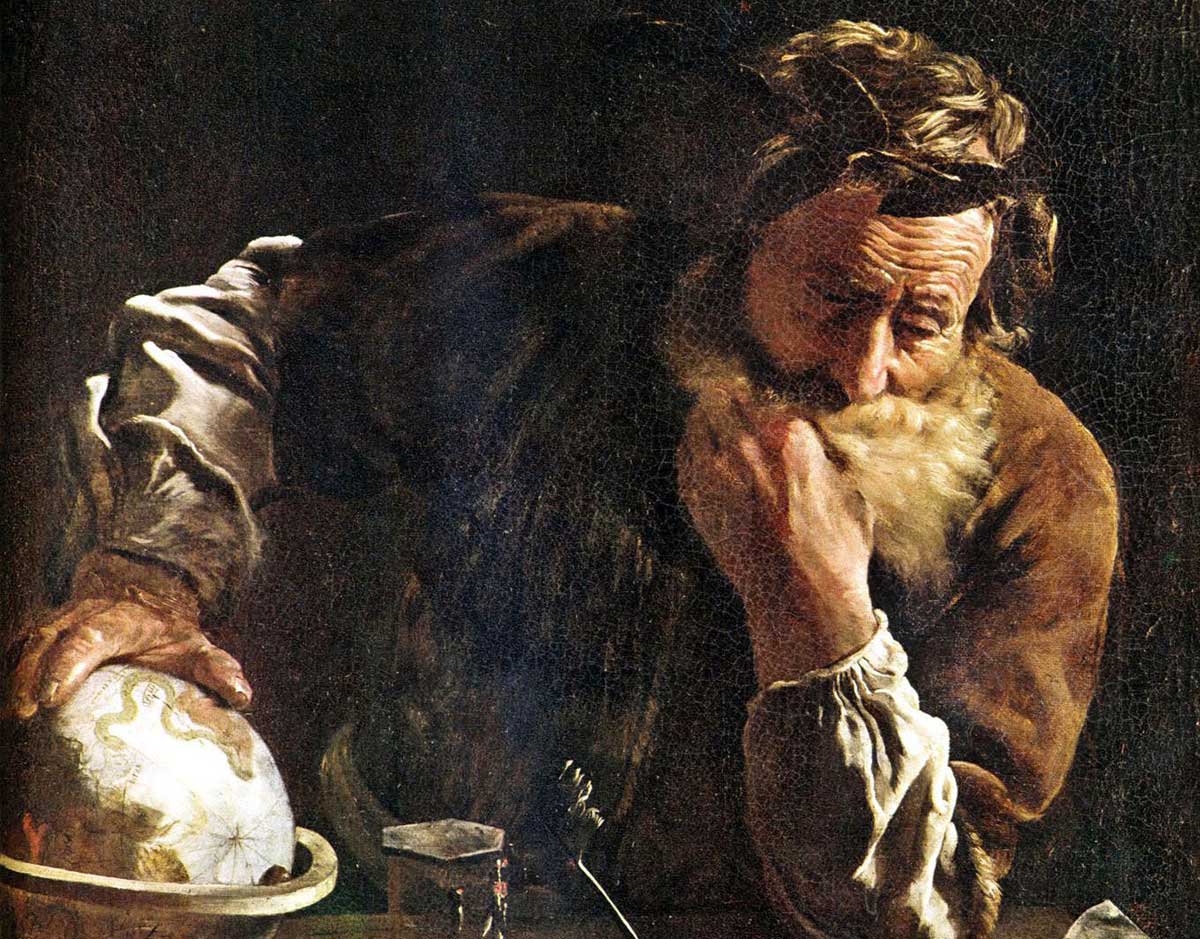 Where hidden is the fulcrum to bring about new global-age thinking and escape current mysterious economic models that primarily support super elitism, super-richness, super tax-free heavens and super crypto nirvanas; global populace only drifts today as disconnected wanderers at the bottom carrying flags of 'hate-media' only creating tribal herds slowly pushed towards populism. Suppose, if we accept the current indices already labeled as success as the best of show of hands, the game is already lost where winners already left the table. Finding a new fulcrum to move the world economies on a better trajectory where human productivity measured for grassroots prosperity is a critically important but a deeply silent global challenge. Here are some bold suggestions
ONE- Global Measurement: World connectivity is invisible, grossly misunderstood, miscalculated and underestimated of its hidden powers; spreading silently like an invisible net, a "new math" becomes the possible fulcrum for the new business world economy; behold the ocean of emerging global talents from new economies, mobilizing new levels of productivity, performance and forcing global shifts of economic powers. Observe the future of borderless skills, boundary less commerce and trans-global public opinion, triangulation of such will simply crush old thinking.
Archimedes yelled, "…give me a lever long enough and a fulcrum on which to place it, and I shall move the world…"
After all, half of the world during the last decade, missed the entrepreneurial mindset, understoodonly as underdog players of the economy, the founders, job-creators and risk-taker entrepreneurs of small medium businesses of the world, pushed aside while kneeling to big business staged as institutionalized ritual. Although big businesses are always very big, nevertheless, small businesses and now globally accepted, as many times larger. Study deeply, why suddenly now the small medium business economy, during the last budgetary cycles across the world, has now become the lone solution to save dwindling economies. Big business as usual will take care of itself, but national economies already on brink left alone now need small business bases and hard-core raw entrepreneurialism as post-pandemic recovery agendas.
TWO – Ground Realities: National leadership is now economic leadership, understanding, creating and managing, super-hyper-digital-platform-economies a new political art and mobilization of small midsize business a new science: The prerequisites to understand the "new math" is the study of "population-rich-nations and knowledge rich nations" on Google and figure out how and why can a national economy apply such new math.
Today a USD $1000 investment in technology buys digital solutions, which were million dollars, a decade ago.Today,a $1000 investment buys on global-age upskilling on export expansion that were million dollars a decade ago. Today, a $1000 investment on virtual-events buys what took a year and cost a million dollars a decade ago. Today, any micro-small-medium-enterprise capable of remote working models can save 80% of office and bureaucratic costs and suddenly operate like a mini-multi-national with little or no additional costs.
Apply this math to population rich nations and their current creation of some 500 million new entrepreneurial businesses across Asia will bring chills across the world to the thousands of government departments, chambers of commerce and trade associations as they compare their own progress. Now relate this to the economic positioning of 'knowledge rich nations' and explore how they not only crushed their own SME bases, destroyed the middle class but also their expensive business education system only produced armies of resumes promoting job-seekers but not the mighty job-creators. Study why entrepreneurialism is neither academic-born nor academic centric, it is after all most successful legendary founders that created earth shattering organizations were only dropouts. Now shaking all these ingredients well in the economic test tube wait and let all this ferment to see what really happens.
Now picking up any nation, selecting any region and any high potential vertical market; searching any meaningful economic development agenda and status of special skills required to serve such challenges, paint new challenges. Interconnect the dots on skills, limits on national/global exposure and required expertise on vertical sectors, digitization and global-age market reach. Measuring the time and cost to bring them at par, measuring the opportunity loss over decades for any neglect. Combining all to squeeze out a positive transformative dialogue and assemble all vested parties under one umbrella.
Not to be confused with academic courses on fixing Paper-Mache economies and broken paper work trails, chambers primarily focused on conflict resolutions, compliance regulations, and trade groups on policy matters. Mobilization of small medium business economy is a tactical battlefield of advancements of an enterprise, as meritocracy is the nightmarish challenges for over 100 plus nations where majority high potential sectors are at standstill on such affairs. Surprisingly, such advancements are mostly not new funding hungry but mobilization starved. Economic leadership teams of today, unless skilled on intertwining super-hyper-digital-platform-economic agendas with local midsize businesses and creating innovative excellence to stand up to global competitiveness becomes only a burden to growth.
The magnifying glass of mind will find the fulcrum: High potential vertical sectors and special regions are primarily wide-open lands full of resources and full of talented peoples; mobilization of such combinations offering extraordinary power play, now catapulted due to technologies. However, to enter such arenas calls for regimented exploring of the limits of digitization, as Digital-Divides are Mental Divides, only deeper understanding and skills on how to boost entrepreneurialism and attract hidden talents of local citizenry will add power. Of course, knowing in advance, what has already failed so many times before will only avoid using a rubber hose as a lever, again.
The new world economic order: There is no such thing as big and small as it is only strong and weak, there is no such thing as rich and poor it is only smart and stupid. There is no such thing as past and future is only what is in front now and what is there to act but if and or when. How do you translate this in a post pandemic recovery mode? Observe how strong, smart moving now are advancing and leaving weak, stupid dreaming of if and when in the dust behind.
The conclusion: At the risk of never getting a Nobel Prize on Economics, here is this stark claim; any economy not driven solely based on measuring "real value creation" but primarily based on "real value manipulation" is nothing but a public fraud. This mathematically proven, possibly a new Fulcrum to move the world economy, in need of truth
The rest is easy
Evergrande Crisis and the Global Economy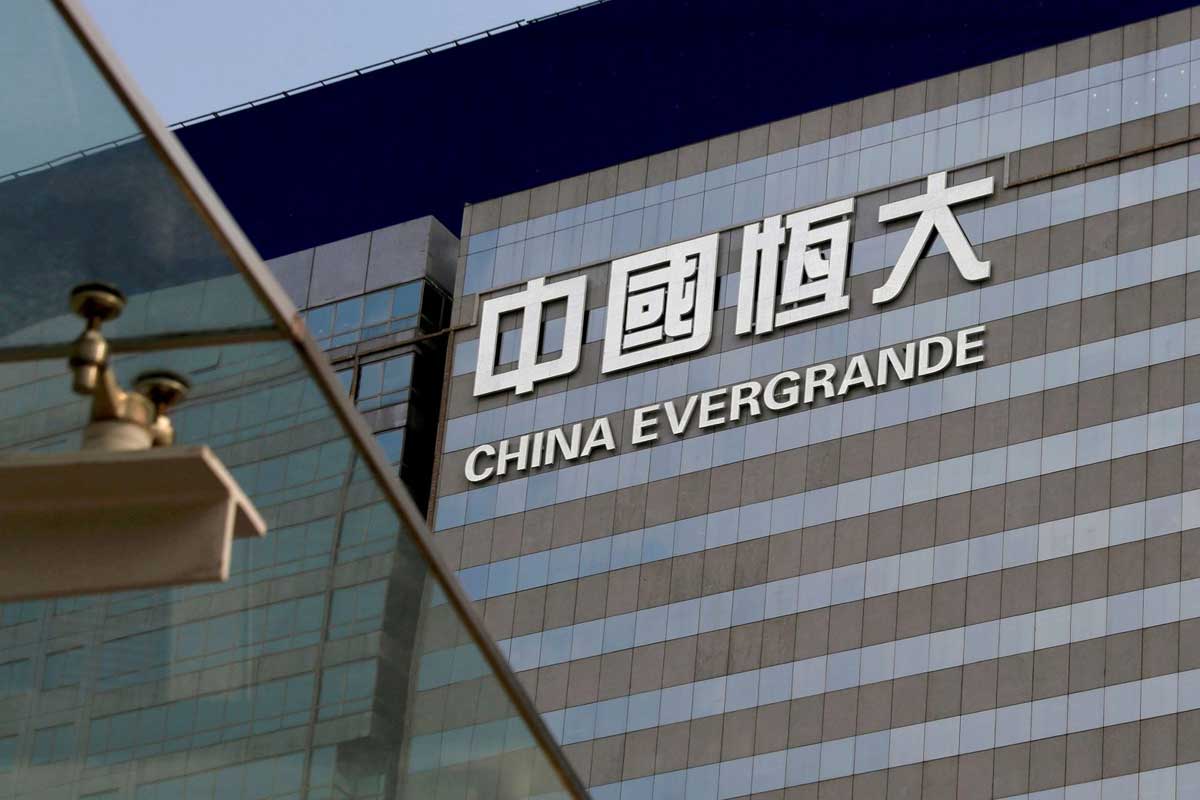 China's crackdown on the tech giants was not much of a surprise. Sure, the communist regime allowed the colossus entities like Alibaba Group to innovate and prosper for years. Yet, the government control over the markets was never concealed. In fact, China's active intervention in the forex market to deliberately devalue Yuan was frequently contested around the world. Ironically, now the world awaits government intervention as a global liquidity crisis seems impending. The Evergrande Group, China's largest property developer, is on the brink of collapse. Mounding debt, unfinished properties, and subsequent public pressure eventually pushed the group to openly admit its financial turmoil last week. Subsequently, Evergrande's shares plunged as much as 19% to more than 11-year lows. While many anticipate a thorough financial restructuring in the forthcoming months, the global debt markets face a broader financial contagion – as long as China deliberates on its plan of action.
The financial trouble of the conglomerate became apparent when President Xi Jinping stressed upon controlled corporate debt levels in his ongoing drive to reign China's corporate behemoths. It is estimated that the Evergrande Group currently owes $305 billion in outstanding debt; payments on its offshore bonds due this week. With new channels of debt ceased throughout the Mainland, repayment seems doubtful despite reassurances from the company officials. The broader cause of worry, however, is the impact of a default; which seems highly likely under current circumstances.
The residential property market and the real estate market control roughly 20% and 30% of China's nominal GDP respectively. A default could destabilize the already slowing Chinese economy. Yet that's half the truth. In reality, the failure of a 'too big to fail' company could bleed into other sectors as well. And while China could let the company fail to set a precedent, the spillover could devastate the financial stability hard-earned after a strenuous battle against the pandemic. Recent data shows that with the outbreak of the delta variant, the demand pressure in China has significantly cooled down while the energy prices are through the roof. Coupled with the regulatory crackdown rapidly pervading uncertainty, a debt crisis could further push the economy into a recession: a detrimental end to China's aspirations to attract global investors.
The real question, therefore, is not about China's willingness to bail out the company. Too much is at stake. The primal question is regarding the modus operandi which could be adopted by China to upend instability.
Naturally, the influence of China's woes parallels its effect on the global economy. A possible liquidity crisis and the opaque measures of the government combined are already affecting the global markets: particularly the United States. The Dow Jones Industrial Average (DJIA) posted a dismal end to Monday's trading session: declining by more than 600 points. The 10-year Treasury yields slipped down 6.4 basis points to 1.297% as investors sought safety amid uncertainty. The concern is regarding China's route to solve the issue and the timeline it would adopt. While the markets across Europe and Asia are optimistic about a partial settlement of debt payments, a take over from state-owned enterprises could further drive uncertainty; majorly regarding the pay schedule of western bondholders amid political hostility.
Economists believe that, while a financial crisis doesn't seem like a plausible threat, a delayed response or a clumsy reaction could permeate volatility in the capital markets globally. Furthermore, a default or a takeover would almost certainly pull down China's economy. While the US has already turned stringent over Chinese IPOs recently, a debt default could puncture the economic viability of a wide array of Chinese companies around the world. And thus, while the global banking system is not at an immediate threat of a Lehman catastrophe, Evergrande's bankruptcy would, nonetheless, erode both the domestic and the global housing market. Moreover, it would further dent Chinese imports (and seriously damage regional exchequers), and would ultimately put a damper on global economic recovery from the pandemic.