Report: Recession, Job Losses, Another Pandemic and Protectionism Are Top Worries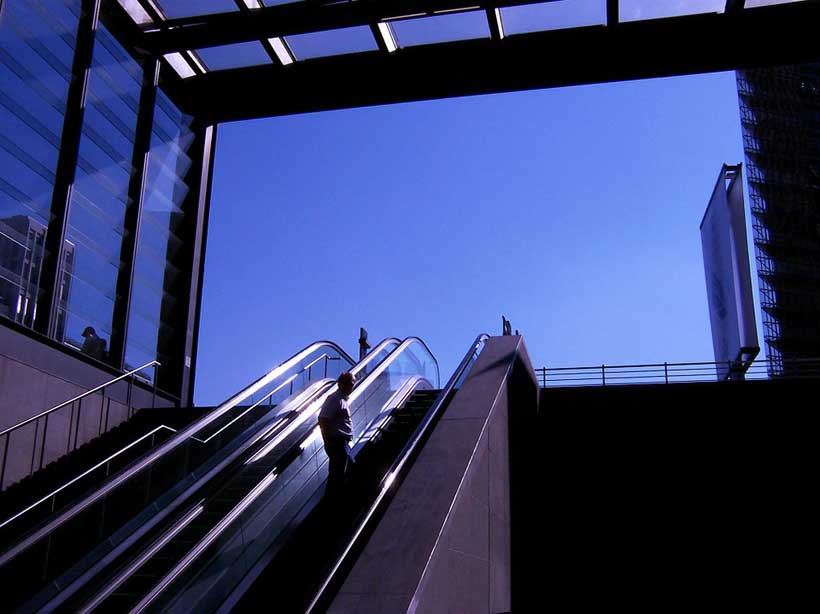 Economic distress and social discontent will rise over the next 18 months unless world leaders, businesses and policy-makers work together to manage the fallout of the pandemic. As economies restart, there is an opportunity to embed greater societal equality and sustainability into the recovery, which would unleash a new era of prosperity. These are the findings of COVID-19 Risks Outlook: A Preliminary Mapping and Its Implications, published today.
The report, produced in partnership with Marsh & McLennan and Zurich Insurance Group, taps into the views of nearly 350 senior risk professionals who were asked to look at the next 18 months and rank their biggest concerns in terms of likelihood and impact for the world and for business. The immediate economic fallout from COVID-19 dominates companies' risks perceptions. These range from a prolonged recession to the weakening fiscal position of major economies, tighter restrictions on the cross-border movement of goods and people, and the collapse of a major emerging market.
In examining the interconnections between risks, the report also calls on leaders to act now against an avalanche of future systemic shocks such as the climate crisis, geopolitical turbulence, rising inequality, strains on people's mental health, gaps in technology governance and health systems under continued pressure.
These longer-term risks will have serious and far-reaching implications for societies, the environment and the governance of breakthrough technologies. It reinforces the calls made in the Global Risks Report 2020, where a multistakeholder community rated environmental risks as being among the top five global risks for the next decade, and also warned of the extraordinary stress on health systems.
The latest update provides a preliminary picture of familiar risks, which may be amplified by the crisis and new ones may emerge. Two-thirds of respondents identified a "prolonged global recession" as a top concern for business. One-half identified bankruptcies and industry consolidation, failure of industries to recover and a disruption of supply chains as crucial worries.
With the accelerated digitization of the economy in the midst of the pandemic, cyberattacks and data fraud are also major threats – according to one-half of respondents – while the breakdown of IT infrastructure and networks is also a top concern. Geopolitical disruptions and tighter restrictions on the movement of people and goods are high on the worry list.
A second report, Challenges and Opportunities in the Post-COVID-19 World draws on the experience and insights of thought leaders, scientists and researchers to outline emerging opportunities to build a more prosperous, equitable and sustainable world.
"The crisis has devastated lives and livelihoods. It has triggered an economic crisis with far-reaching implications and revealed the inadequacies of the past. As well as managing the immediate impact of the pandemic, leaders must work with each other and with all sectors of society to tackle emerging known risks and build resilience against the unknown. We now have a unique opportunity to use this crisis to do things differently and build back better economies that are more sustainable, resilient and inclusive," said Saadia Zahidi, Managing Director, World Economic Forum.
Peter Giger, Group Chief Risk Officer, Zurich Insurance Group: "COVID-19 has shown it is crucial to keep existential risks in focus, and climate change is one of these. As we reboot our economies, changes in working practices and in attitudes towards travelling, commuting and consumption all point to new ways to achieve a lower-carbon and more sustainable future.
"The pandemic will have long-lasting effects, as high unemployment affects consumer confidence, inequality and well-being, and challenges the efficacy of social protection systems. With significant pressures on employment and education – over 1.6 billion students have missed out on schooling during the pandemic – we are facing the risk of another lost generation. Decisions taken now will determine how these risks or opportunities play out."
John Doyle, President and CEO, Marsh, said: "Even before the COVID-19 crisis, organizations were faced with a highly complex and interconnected global risk landscape. From cyber threats to supply chains, as well as the well-being of their colleagues, businesses will now rethink many of the structures they formerly relied on. To create the conditions for a speedier recovery and a more resilient future, governments and the private sector need to work together more effectively. Along with major investments to improve health systems, infrastructure, and technology, one of the outcomes of this crisis has to be that societies become more resilient and capable of withstanding future pandemics and other major shocks."
The COVID-19 Risks Outlook: A Preliminary Mapping and Its Implications and Challenges and Opportunities in the Post-COVID-19 World publications have been developed with the invaluable support of the World Economic Forum's Global Risks Advisory Board and benefit from ongoing collaboration with its Strategic Partners Marsh & McLennan and Zurich Insurance Group.
Cut fossil fuels production to ward off 'catastrophic' warming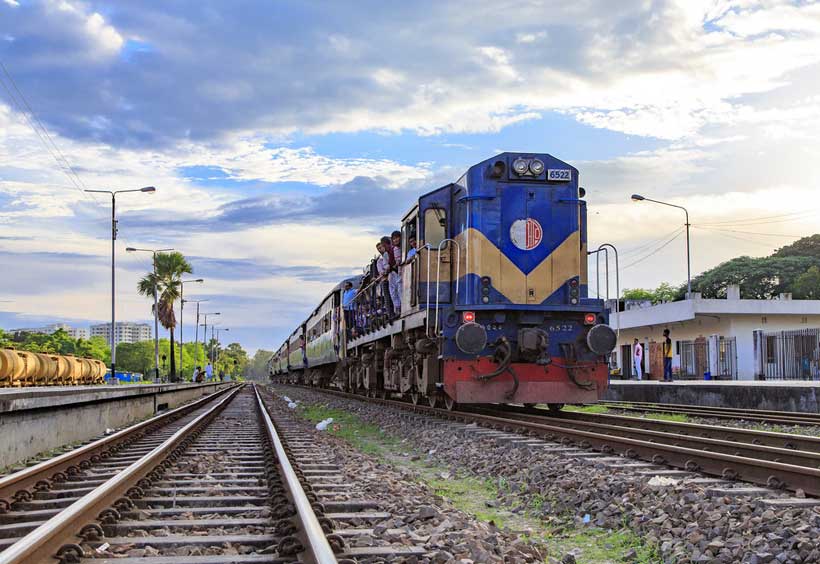 Countries must decrease production of fossil fuels by 6 per cent per year, between 2020 and 2030, if the world is to avert "catastrophic" global temperature rise, a new UN-backed report has found.
Released, on Wednesday, in the shadows of the coronavirus pandemic, the Production Gap Report also revealed that while the pandemic and resulting lockdowns led to "short-term drops" in coal, oil and gas production, pre-COVID plans and post-COVID stimulus measures point to a continuation of increasing fossil fuel production.
"As we seek to reboot economies following the COVID-19 pandemic, investing in low-carbon energy and infrastructure will be good for jobs, for economies, for health, and for clean air," said Inger Andersen, Executive Director of UN Environment Programme (UNEP).
"Governments must seize the opportunity to direct their economies and energy systems away from fossil fuels, and build back better towards a more just, sustainable, and resilient future."
The Production Gap Report, produced jointly by research institutions – Stockholm Environment Institute (SEI), International Institute for Sustainable Development (IISD), Overseas Development Institute, and E3G – and UNEP, measures the "gap" between the aspirations of the Paris Agreement on climate change and countries' planned production of coal, oil, and gas.
The report also comes at a potential turning point, according to the author organizations, as the global pandemic prompts unprecedented government action – and as major economies, including China, Japan, and the Republic of Korea, have pledged to reach net-zero emissions.
'Recover better together'
The 2020 edition found that the "production gap" remains large: countries plan to produce more than double the amount of fossil fuels in 2030 than would be consistent with a 1.5-degree Celsius temperature limit.
UN Secretary-General António Guterres said that the report showed "without a doubt" that the production and use of fossil needs to decrease quickly if the world is to achieve Paris Agreement goals.
"This is vital to ensure both a climate-safe future and strong, sustainable economies for all countries – including those most affected by the shift from grey to green," he said.
"Governments must work on diversifying their economies and supporting workers, including through COVID-19 recovery plans that do not lock in unsustainable fossil fuel pathways but instead share the benefits of green and sustainable recoveries. We can and must recover better together."
Use COVID-19 recovery plans
The report outlined key areas of action, providing policymakers with options to start winding down fossil fuels as they enact COVID-19 recovery plans.
"Governments should direct recovery funds towards economic diversification and a transition to clean energy that offers better long-term economic and employment potential," said Ivetta Gerasimchuk, report co-author and lead for sustainable energy supplies at IISD.
She also highlighted that the pandemic-driven demand shock and the plunge of oil prices this year once again demonstrated the vulnerability of many fossil-fuel-dependent regions and communities.
"The only way out of this trap is diversification of these economies beyond fossil fuels," Ms. Gerasimchuk added.
A 'clear' solution
The report also urged reduction of existing government support for fossil fuels, introduction of restrictions on production, and stimulus funds for green investments.
Michael Lazarus, report co-author and the head of SEI's US Center, underscored "research is abundantly clear, we face severe climate disruption if countries continue to produce fossil fuels at current levels, let alone at their planned increases."
"The research is similarly clear on the solution: government policies that decrease both the demand and supply for fossil fuels and support communities currently dependent on them. This report offers steps that governments can take today for a just and equitable transition away from fossil fuels."
COVID-19's impact on wages is only just getting started
Global pressure on wages from COVID-19 will not stop with the arrival of a vaccine, the head of the International Labour Organization (ILO) warned on Wednesday, coinciding with a major report showing how the pandemic had slowed or reversed a trend of rising wages across the world, hitting women workers and the low-paid hardest.
"It's going to be a long road back and I think it's going to be turbulent and it's going to be hard", said ILO Director-General Guy Ryder, as he announced the findings of the ILO's flagship Global Wage Report, which is published every two years.
'Extraordinary blow'
Except for China, which was bouncing back remarkably quickly, most of the world would take a considerable period of time to get back to where it was before the pandemic, which had dealt an "extraordinary blow" to the world of work almost overnight.
"The aftermath is going to be long-lasting and there is a great deal, I think, of turbulence and uncertainty," Mr. Ryder said. "We have to face up to the reality, at least a strong likelihood that… as wage subsidies and government interventions are reduced, as they will be over time, that we are likely to face continued downward pressure on wages."
But he added that it was unlikely and in many ways undesirable that the world should simply try to return to how it was before the coronavirus struck.
Cruel revelation
"This pandemic has revealed in a very cruel way, I have to say, a lot of the structural vulnerabilities, precariousness, that is baked into the current world of work. And we need to take the opportunity – it's almost indecent isn't it, to speak of opportunity arising out of this mega global tragedy of the pandemic? – but we do have to extract from it, the types of opportunities that allow us to think about some of the fundamentals of the global economy and how we can, in the bounce back process, make it function better."
The Global Wage Report showed how the pandemic has put pressure on wages, widening the gap between top earners and low-wage workers, with women and the low-paid bearing the brunt.
After four years when wages grew on average, by 0.4-0.9 per cent annually in advanced G20 economies and 3.5-4.5 per cent in emerging G20 economies, wage growth slowed or reversed in two-thirds of countries for which recent data was available.
Low-wage job disaster in the US
But the figures only reflect wages for those who have jobs, and in some countries, such as the United States, so many low-paid workers had lost their jobs that average wages appeared to have risen, a misleading picture.
The damage could have been worse if governments and central banks had not stepped in to dissuade companies from laying off workers during the pandemic lockdowns, the ILO report said. It said such measures had allowed millions of wage earners to retain all or part of their incomes, in contrast to the impact of the global financial crisis a decade ago.
'Constructive social dialogue'
But for economies to start returning towards sustained and balanced growth, incomes and aggregate demand would need to be supported and enterprises would have to remain successful and sustainable.
"Constructive social dialogue will be key to success in achieving this goal", the ILO report said.
COVID-19 crisis highlights widening regional disparities in healthcare and the economy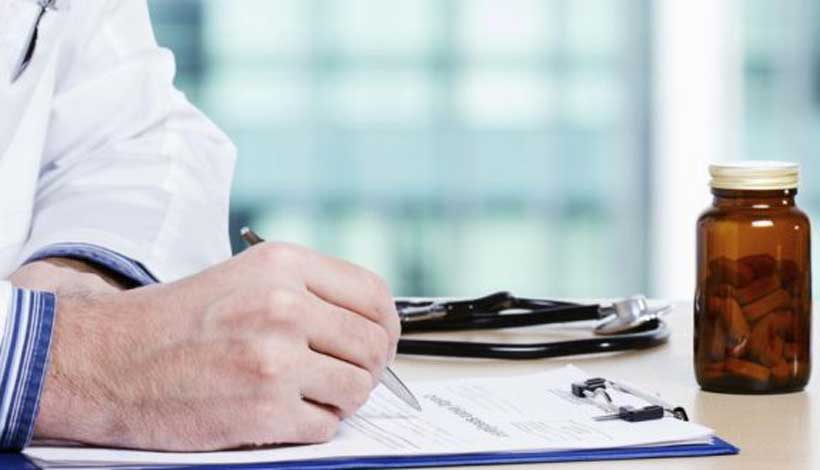 The impact of the COVID-19 crisis on people and economies has highlighted widening regional disparities in access to healthcare and economic growth and persistent disparities in digitalisation over the past decade, according to a new OECD report.
Regions and Cities at a Glance 2020 says that at the onset of the pandemic, some regions were less well prepared to face the health emergency. With 10 beds for every 1000 inhabitants, regions close to metropolitan areas have almost twice as many beds as remote regions. Over the last decades, most regions in OECD countries have seen a significant reduction in the number of hospital beds available per inhabitant, with an average decline of 6% since 2000 and of 22% in remote areas.
The health impact of COVID-19 has been particularly hard in some areas within countries. For example, in some regions of Colombia, Italy and Spain, the number of deaths between February and June 2020 was at least 50% higher than the average over the same period in the 2 previous years.
Morbidity rates that make some places more vulnerable to health crises than others also vary widely. In some regions in Mexico, Chile and the United States, close to 40% or more of the population is obese, posing a higher risk in terms of fatal diseases. For example, due to higher obesity levels, in Mississippi the average likelihood to suffer severe symptoms if infected with COVID-19 is roughly 23% higher than in Colorado.
People living in large cities and capitals were also more able to quickly shift to remote working. Many rural areas still suffer from a lack of access to high-speed broadband, a lower share of jobs amenable to remote working and a less well-educated workforce. One in three households in rural areas does not have access to high-speed broadband, on average. Overall, only 7 out of 26 countries have succeeded in ensuring access to high-speed connection to more than 80% of households in rural regions. And in some regions in Italy, Portugal and Turkey, 25% or more of the population does not use the Internet or does not have a computer.
Some regions were also struggling economically before the crisis. After a period of decline in the early 2000s, gaps in GDP per capita across small regions in the OECD area have increased, reflecting a long-standing process of concentration of population and economic activities in metropolitan areas.
The evolution of regional economic disparities remains very heterogeneous across countries. Contrary to the OECD-wide trend, one-half of OECD countries experienced an increase in the gap between their richest and poorest regions. Trends in regional productivity follow similar patterns. Since 2008, only one-third of OECD countries have experienced an increase in productivity in all regions.
With more than 100 indicators, Regions and Cities at a Glance 2020 combines official statistics with new, modelled indicators based on less conventional data sources, analysing trends in health, well-being, economic growth, employment and the environment, as well as regions and cities' preparedness to face global crises and adapt to megatrends.