Report: Recession, Job Losses, Another Pandemic and Protectionism Are Top Worries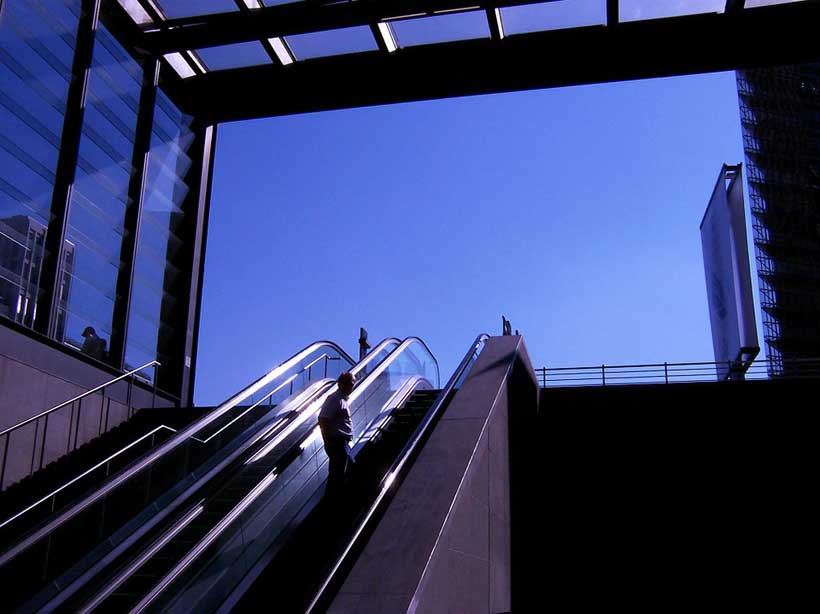 Economic distress and social discontent will rise over the next 18 months unless world leaders, businesses and policy-makers work together to manage the fallout of the pandemic. As economies restart, there is an opportunity to embed greater societal equality and sustainability into the recovery, which would unleash a new era of prosperity. These are the findings of COVID-19 Risks Outlook: A Preliminary Mapping and Its Implications, published today.
The report, produced in partnership with Marsh & McLennan and Zurich Insurance Group, taps into the views of nearly 350 senior risk professionals who were asked to look at the next 18 months and rank their biggest concerns in terms of likelihood and impact for the world and for business. The immediate economic fallout from COVID-19 dominates companies' risks perceptions. These range from a prolonged recession to the weakening fiscal position of major economies, tighter restrictions on the cross-border movement of goods and people, and the collapse of a major emerging market.
In examining the interconnections between risks, the report also calls on leaders to act now against an avalanche of future systemic shocks such as the climate crisis, geopolitical turbulence, rising inequality, strains on people's mental health, gaps in technology governance and health systems under continued pressure.
These longer-term risks will have serious and far-reaching implications for societies, the environment and the governance of breakthrough technologies. It reinforces the calls made in the Global Risks Report 2020, where a multistakeholder community rated environmental risks as being among the top five global risks for the next decade, and also warned of the extraordinary stress on health systems.
The latest update provides a preliminary picture of familiar risks, which may be amplified by the crisis and new ones may emerge. Two-thirds of respondents identified a "prolonged global recession" as a top concern for business. One-half identified bankruptcies and industry consolidation, failure of industries to recover and a disruption of supply chains as crucial worries.
With the accelerated digitization of the economy in the midst of the pandemic, cyberattacks and data fraud are also major threats – according to one-half of respondents – while the breakdown of IT infrastructure and networks is also a top concern. Geopolitical disruptions and tighter restrictions on the movement of people and goods are high on the worry list.
A second report, Challenges and Opportunities in the Post-COVID-19 World draws on the experience and insights of thought leaders, scientists and researchers to outline emerging opportunities to build a more prosperous, equitable and sustainable world.
"The crisis has devastated lives and livelihoods. It has triggered an economic crisis with far-reaching implications and revealed the inadequacies of the past. As well as managing the immediate impact of the pandemic, leaders must work with each other and with all sectors of society to tackle emerging known risks and build resilience against the unknown. We now have a unique opportunity to use this crisis to do things differently and build back better economies that are more sustainable, resilient and inclusive," said Saadia Zahidi, Managing Director, World Economic Forum.
Peter Giger, Group Chief Risk Officer, Zurich Insurance Group: "COVID-19 has shown it is crucial to keep existential risks in focus, and climate change is one of these. As we reboot our economies, changes in working practices and in attitudes towards travelling, commuting and consumption all point to new ways to achieve a lower-carbon and more sustainable future.
"The pandemic will have long-lasting effects, as high unemployment affects consumer confidence, inequality and well-being, and challenges the efficacy of social protection systems. With significant pressures on employment and education – over 1.6 billion students have missed out on schooling during the pandemic – we are facing the risk of another lost generation. Decisions taken now will determine how these risks or opportunities play out."
John Doyle, President and CEO, Marsh, said: "Even before the COVID-19 crisis, organizations were faced with a highly complex and interconnected global risk landscape. From cyber threats to supply chains, as well as the well-being of their colleagues, businesses will now rethink many of the structures they formerly relied on. To create the conditions for a speedier recovery and a more resilient future, governments and the private sector need to work together more effectively. Along with major investments to improve health systems, infrastructure, and technology, one of the outcomes of this crisis has to be that societies become more resilient and capable of withstanding future pandemics and other major shocks."
The COVID-19 Risks Outlook: A Preliminary Mapping and Its Implications and Challenges and Opportunities in the Post-COVID-19 World publications have been developed with the invaluable support of the World Economic Forum's Global Risks Advisory Board and benefit from ongoing collaboration with its Strategic Partners Marsh & McLennan and Zurich Insurance Group.
Sustainable infrastructure can drive development and COVID-19 recovery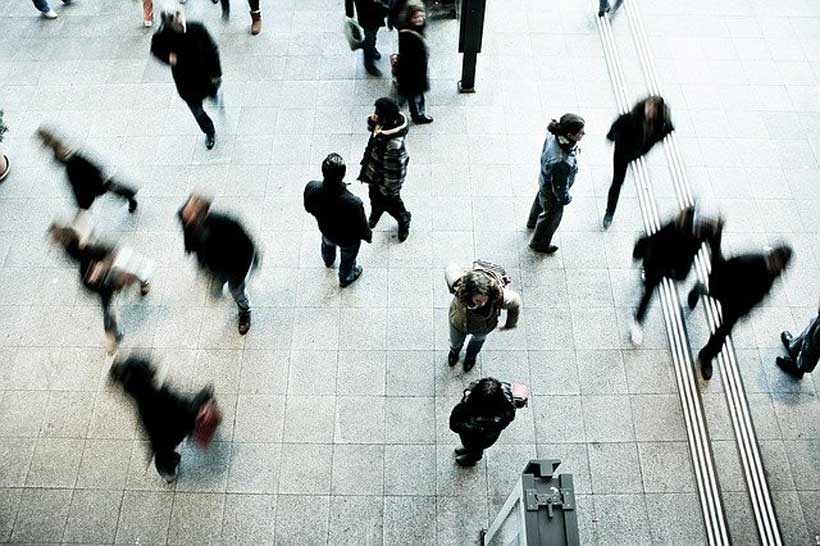 Zimbabwe has long struggled with crippling power outages, some of which can last up to 18 hours a day. The cuts have been especially hard on the country's hospitals and clinics, forcing nurses to deliver babies by candlelight and doctors to postpone emergency surgeries.
But that is starting to change. Since 2017, Zimbabwe has installed solar panels atop more than 400 healthcare facilities, steadying power supplies and replacing expensive and polluting diesel-fired generators. The "Solar for Health" initiative is a prime example of the type of sustainable infrastructure development that will be vital to combating climate change, improving public services and driving the economic recovery from COVID-19.
So says a new report from the United Nations Environment Programme (UNEP). It urges planners and policymakers to take a more systematic approach to sustainable infrastructure, incorporating it into their long-term development plans and ensuring human-made systems work with natural ones.
"We can no longer use the business-as-usual approach to infrastructure, which is leading to ecological destruction and massive carbon dioxide emissions. Investments in sustainable infrastructure are not only environmentally sound but also bring economic and social benefits. Low-carbon, nature-positive infrastructure projects can help minimize the sector's environmental footprint and offer a more sustainable, cost-effective path to closing the infrastructure gap," said Inger Andersen, Executive Director of UNEP.
A source of emissions
Built infrastructure, which includes everything from office blocks to highways to power plants, is responsible for 70 per cent of all greenhouse gas emissions, mentions the report, the International Good Practice Principles for Sustainable Infrastructure. Poorly designed, infrastructure can also displace communities, endanger wildlife and weigh, often for decades, on public finances.
"There is an urgent need to include sustainable and climate resilient infrastructure as an integral part of green growth to deliver energy, water, and transportation solutions that will facilitate opportunity, connection, and sustainable growth," said Ban Ki-moon, former United Nations Secretary-General and the President of the Global Green Growth Institute, a UNEP partner."
Ban said the new report is a "very useful guiding framework for governments to lay the groundwork for a future where sustainable infrastructure is the only kind of infrastructure we know."
To help countries reach that goal, the new UNEP report offers guiding principles for governments to integrate sustainability into their decision making on infrastructure. Among other things, it recommends that states align their infrastructure planning with the United Nations Sustainable Development Goals, humanity's blueprint for a better future. It also urges them to minimize the environmental footprint of construction projects and meaningfully engage local communities in infrastructure decision making.
Return on investment
The report also highlighted the economic return on sustainable infrastructure, which includes renewable energy plants, eco-friendly public buildings and low-carbon transport. Investing in renewables and energy efficiency, it said, creates five times more jobs than investments in fossil fuels. Similarly, investing in resilient infrastructure in developing countries can create a return of US$4 for every US$1 invested, according to the World Bank.
Trend setters
Alongside the report, UNEP released a series of case studies that showed how many countries are finding innovative ways to develop sustainable infrastructure.
In Ecuador, the government has turned to nature-based solutions to bolster water supplies to several major cities. By replanting trees, fencing off rivers and purchasing land for conservation, one region has revived watersheds that support more than 400,000 people.
In Singapore, which is aiming to have 80 per cent of its buildings certified as green by 2030, builders have used recycled materials to construct everything from schools to corporate offices. (The country was the first to unveil a building constructed entirely of recycled concrete aggregate and demolition waste.)
With COVID-19 sparking a global wave of stimulus spending, Ambroise Fayolle, Vice President of the European Investment Bank said the publication of the principles "is timely, reminding us all of the importance of building back better by tackling the long-term challenges we face."
COVID-19 is reversing the important gains made over the last decade for women
Progress for women in work could be back at 2017 levels by the end of 2021 as a result of the COVID-19 pandemic, according to analysis conducted for PwC's annual Women in Work Index, which measures female economic empowerment across 33 Organisation for Economic Cooperation and Development (OECD) countries*. The evidence emerging globally is that the damage from COVID-19 and government response and recovery policies, is disproportionately being felt by women.
For nine years, countries across the OECD* made consistent gains towards women's economic empowerment. However, due to COVID-19 this trend will now be reversed, with the Index estimated to fall 2.1 points between 2019 and 2021, according to analysis undertaken for PwC's annual Women in Work Index. The Index will not begin to recover until 2022, where it should gain back 0.8 points.
In order to undo the damage caused by COVID-19 to women in work – even by 2030, progress towards gender equality needs to be twice as fast as its historical rate.
Bhushan Sethi, Joint Global Leader, People and Organization at PwC, said:
"The setbacks that we are experiencing with COVID-19 in terms of the workforce tell a worrisome story. While the impacts are being felt by everyone across the globe, we are seeing women exiting the workforce at a faster rate than men. Women carry a heavier burden than men of unpaid care and domestic work. This has increased during the pandemic, and it is limiting women's time and options to contribute to the economy. In the labour market, more women work in hard-hit human contact-intensive service sectors – such as accomodation and food services, and retail trade. With social distancing and lockdowns, these sectors have seen unprecedented job losses."
Between 2019 and 2020, the annual OECD unemployment rate increased by 1.7 percentage points for women (from 5.7% in 2019 to 7.4% in 2020). In the US, the female unemployment rate increased sharply from 4% in March 2020 to 16% in April 2020. The female unemployment rate stayed high for the remainder of 2020, ending the year in December 2020 at 6.7%, 3 percentage points higher than in December 2019. In the UK, the full impact of job losses from COVID-19 is yet to be realised due to job retention schemes, but furlough data shows that women are at greater risk of losing their jobs when these schemes come to an end. Between July and October 2020, a total of 15.3 million jobs were furloughed in the UK. For furloughed jobs for which gender was known, 52% of these were women's jobs, despite women only making up 48% of the workforce.***
The disproportionate burden of unpaid childcare falls on women
Before COVID-19 hit, women on average spent six more hours than men on unpaid childcare every week (according to research by UN Women). During COVID-19, women have taken on an even greater share and now spend 7.7 more hours per week on unpaid childcare than men** – this 'second shift' equates to 31.5 hours per week; almost as much an extra full-time job.
This increase in unpaid labour has already reduced women's contribution to the economy. If this extra burden lasts, it will cause more women to leave the labour market permanently, reversing progress towards gender equality and reducing productivity in the economy.
While some women may choose to leave the workforce temporarily due to COVID-19 with the intention to return post-pandemic, research shows that career breaks have long-term impacts on women's labour market prospects, and women will return to lower paid and lower skilled positions.
PwC Women in Work 2021 Index (performance prior to COVID-19 pandemic)
Iceland continues to hold the top spot on the Index out of OECD countries. It is a consistent strong performer in female labour force participation (84%), has a small participation rate gap (5%), and even smaller female unemployment rate (3%).
Greece saw the largest increase in terms of Index score between 2018 and 2019, driven by improvement in all labour market indicators except for the share of full-time female employees. On the contrary, Portugal experienced the largest decline in Index score between 2018 and 2019 due to a widening of its gender pay gap by 5 percentage points.
New Zealand and Slovenia both increased their rankings on the Index by one position. New Zealand saw an upward trend across all five indicators and has risen by 5 spots on the Index over the course of nine years. Government policy and a history of female representation in political institutions have helped to drive these gains. Slovenia's improvement was driven by a fall in the participation rate gap and in female unemployment, as well as an increase in the share of full-time female employment.
If OECD countries increased their rates of female employment to match Sweden's (consistently the top performer), the gain to GDP would be over US$6 trillion per annum. The US, with one of the highest female unemployment rates, is expected to gain the most – as much as US$1.7 trillion per annum.
65% of Adults Think Race, Ethnicity or National Origin Affects Job Opportunities
A recent Ipsos-World Economic Forum survey has found that 65% of all adults believe that, in their country, someone's race, ethnicity, or national origin influences their employment opportunities. When considering their own race, ethnicity, or national origin, more than one-third say it has impacted their personal employment opportunities.
The online survey was conducted between 22 January and 5 February 2021, among more than 20,000 adults in 27 countries. It also reveals that 60% of adults think that someone's race, ethnicity, or national origin plays a role in education opportunities, access to housing, and access to social services.
As Black History Month in the United States draws to a close, awareness of the impacts of race, ethnicity and national origin on opportunities in life is exceptionally high. It follows a tumultuous year when the pandemic put inequality into the spotlight, and events in the US sparked international protests as long-simmering, systemic racial inequities came to the forefront.
Of those surveyed, 46% say the events of the past year have increased differences in opportunities as well as access to housing, education, employment and/or social services in their country. In comparison, 43% say the events have had no impact on differences and 12% say they have decreased differences.
About 60% of respondents in Latin America, Spain and South Africa, and nearly half in France, Italy, Malaysia, Japan, Sweden, Belgium and the US say recent events have increased race, ethnicity, or national origin-based differences in opportunities in their country, compared to only about one in three in Germany, Poland and Saudi Arabia, one in four in China, and one in seven in Russia.
Perceptions versus the reported personal experience of inequality also vary significantly in countries. Compared with the 27-country average for all four types of opportunities measured, several countries stand out.