Pakistan-China Friendship: Re-Affirming regional and Global Peace, Stability, and Prosperity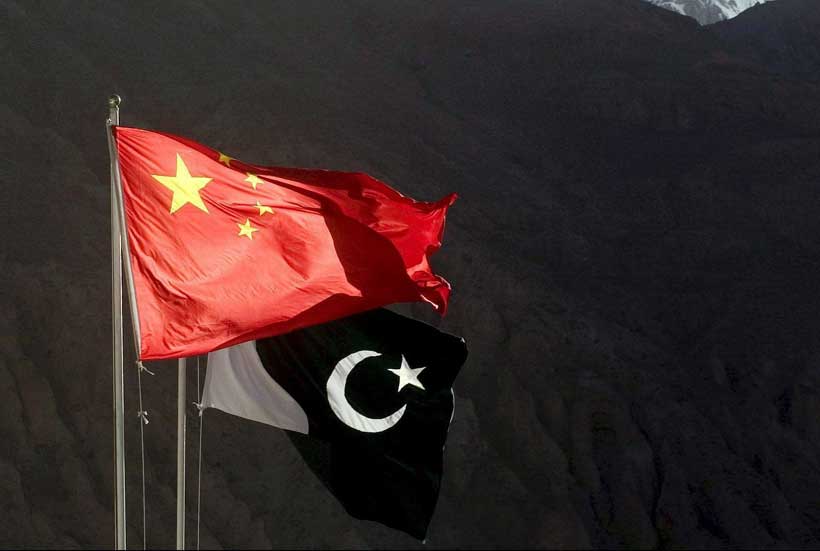 Pakistan-China diplomatic relations established on 21 May 1951. Since then the relations kept on growing over time. Although, both countries having different political systems, different religions, different races, yet the bond of friendship was so strong that it grew continually.
In the history of seven decades, there is no single occasion, where two nations have a difference of opinion on any issue. There is always complete harmony between the two countries. Although, two countries were having various domestic ups and downs, like China passed through culture revolution, opening up policies, reforms, etc., and Pakistan passed several times of political turmoil like Martial Laws, Civilians democratic government of different political parties with diverse ideologies, but the relations between the two countries were evergreen. That is called "All-weather" friendship.
Both countries supported each other on all domestic, regional, and global issues like; Pakistan supports China on Taiwan Issue, Hong Kong Issue, Tibet, and Xinjiang on the domestic front, while China supports Pakistan on Kashmir, Baluchistan, and Terrorism, etc. Both countries having identical views on regional and global issues like; Syria-War, Palestine-Israel issue, Ukraine issue, and the South China Sea, etc. We voted in close consultations with each other on various resolution discussed in the UN. We stood with each other on all critical moments and supported each other – that is called "Time-tested" friends.
Our cooperation in Education, culture, S&T, Defense, Trade, Agriculture, Industry, economy, and social sector has remarkable achievements. In the current outbreak of COVID-19, cooperation in the health sector was witnessed. We support each other in all sectors of life – that is called "All-Dimensions" friendship.
In fact our friendship is higher than mountains, deeper than ocean, Sweater than Honey and stronger than Steel.
Against the Western theory of "Interests makes friends or foes in the international affairs", the relations ship between China and Pakistan are based on pure-friendship – Eastern philosophy. When China was passing through the various crisis in the 1950s, 1960s, and 1970s, Pakistan was comparatively well-off and advance, but our friendship with China was very good at that time too. Now, when Pakistan is facing a worst economic crisis, the menace of terrorism, and political issues, and China has emerged as the second-largest economy, one of the most prosperous nations, and geopolitical power, the relations between the two countries are as good as ever.
In the mid-1950s, when the US and allies imposed an economic blockade of China, though Pakistan was very close to the US but protected Chinese interests. During the US-led anti-Communism drive, even Pakistan was the partner of the US in the cold war but always protected Chinese interest simultaneously. Pakistan's role in the establishment of Sino-US relations was acknowledged, and lauded by whole world. Pakistan's role was crucial in President Nixon's visit to China in 1972, which led to the normalizations of relations.
Pakistan was a close non-NATO ally with the US in the cold war era or Afghan War or War on terror but never compromised its relations with China. Under the current extremely volatile geopolitics, where the US and China are in a front-to-front direct confrontation. It is Pakistan, who can play any positive role. The US deep state understands Pakistan's geopolitical importance very well and knows Pakistan's true potential. If they are serious, they may seek Pakistan's role in the diffusion of tension amicably.
Fortunately, the PM Imran Khan is a peace-loving, visionary, and forward-looking leader and willing to be a partner with any nation or country in Peace. It is his declared policy not to be a partner with anyone in War or confrontation. His open offer of being a partner in peace with anyone, should not be undermined. The US may not lose this opportunity and miss a chance of averting a big disaster. As any escalation between the US and China can lead to a big disaster for the whole world.
While celebrating the 70th Anniversary of establishing diplomatic relations between China and Pakistan, we re-affirm our strong-commitment to play a positive role for regional, and global peace, stability, and prosperity. Long lives the China-Pakistan eternal friendship.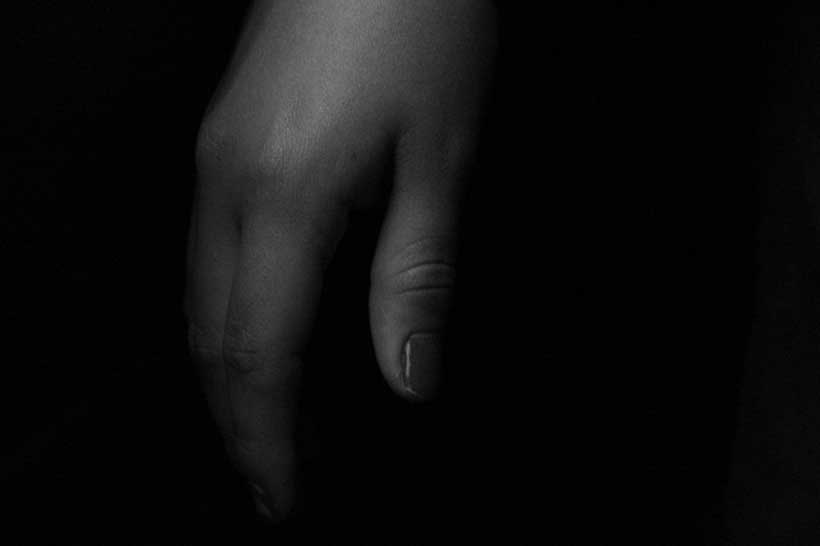 A country where justice is served to affluent people only, however the poverty stricken suffer. Where justice and law are limited to papers and bills only, nonetheless scarcely any execution is observed. Is Pakistan independent from the shackles of injustice and corruption or is it still in slavery of two laws?No justice is a threat to justice itself, that's why we demand justice for justice. As Martin Luther king once said, "Without justice there can be no peace. He who passively accepts evil is as much involved in it as he who helps to perpetrate it."
In June 2017 Sergeant Haji Attaullah at Quetta's GPO Chowk was struck by a vehicle which belonged to Majeed Achakzai (Ex MPA of Pakhtoonkhwa Milli Awami Party.)The traffic police officer had been seriously wounded in the accident and was taken to Civil Hospital Quetta where he succumbed to his injuries. In spite of a clear video evidence, on 4th September 2020, the model court in Quetta acquitted former (MPA) in the traffic sergeant murder case due to lack of evidence. The family of a traffic sergeant who was run over and killed has refuted reports of reaching compromise with him. The deceased's brother said they have decided to challenge the acquittal of Achakzai in the Balochistan High Court (BHC). "Neither have we reached any compromise with Majeed Achakzai nor have received any blood money," he clarified. According to a private news channel, the deceased's brother said the CCTV footage of the incident is clear evidence of how the cop was killed. Besides, he lamented that the authorities have not fulfilled the promise of giving a job to the deceased's son in the police department yet. Regrettably, this is not the only incident in which law was used to benefit the rich and the poor was left in despair. In fact, law should be used to serve justice to the lawful and punish the unlawful, however this isn't the case in Pakistan.
Rape is also one of the heinous crimes in which the victims are hardly served justice. Once the rape is done, the victim is meant to suffer throughout the life. The suffering is in the form of mental trauma, lack of self-confidence and one of the heart wrenching fact that such families have to suffer social isolation. In the first 60 days of 2020, as many as 73 incidents of rape have been reported, including 5 gang-rape cases. Thus, sexual assault and abuse cases in Pakistan have not decreased. A periodical report titled "Tracking Crimes against People – A Numeric Tale of Human (In) Security" released by human rights group Sustainable Social Development Organization (SSDO) revealed a 200 per cent increase in cases of rape against women and children in the past three months. Minors are mostly targeted by pedophiles in playgrounds, streets, markets, shops in congested localities, and also schools and madrassas. According to the official data since January 2018 no one was convicted in 141 child rape cases reported in Lahore so far. In addition to these,3 rape cases were reported in just 24 hours including the motorway incident, rape of 12-year-old in Gujranwala and a rape of women cyclist in the capital of Pakistan (Islamabad.) Most criminals escape conviction because of poor investigation by police and flawed persecution. These stats are not just alarming, but they are awful and it clearly spreads this message that children and women aren't safe.
Rape incidents have increased at a much higher rate, despite the introduction of Pakistan's first national child abuse law in March. The Zainab Alert, Response and Recovery Bill, passed in March, introduced a life imprisonment penalty for those found guilty of child abuse, as well as a dedicated helpline and agency. The country's first national child abuse legislation also requires police to register a case of abuse within two hours of a child being reported missing. Law enforcement officers must also complete their investigations into individual cases within three months. Recently, the rape and murder of a 5-year-old girl named Marwah in Karachi, Pakistan, has sparked an outpouring of tributes on social media, with many using the #JusticeForMarwah hashtag to demand better protection for minors. According to local media, Marwah was kidnapped after attempting to buy biscuits at a local shop on Friday. Her body was found in a garbage heap two days later, and a subsequent autopsy report revealed she had been sexually assaulted, hit in the head, and set alight.
A few days earlier, Zain Qureshi, a mere 12-year-old boy, was raped in Multan on August 31. Three unknown men allegedly cajoled the boy into accompanying them to the market where they viciously planned to rape him. Various accounts allegedly state that Zain was raped by one of these men, but his resistance to the second attempt got him shot in the bottom. Zain was rushed to Nishtar Hospital where he underwent a five-hour surgical operation and, thankfully, survived! It has also been reportedly pronounced that two men involved in the Zain Qureshi rape case have been taken into custody, whereas one is still on the run. The most recent rape incident which has sent a clear message to the daughters of Pakistan that they are not safe because predators are roaming around freely. A woman was raped in front of her children by two unidentified men on the motorway early Wednesday. The men fled after the rape and stole her cash and jewelry worth Rs100,000. She was driving to Gujranwala with her children when she ran out of fuel near Lahore's Gujjarpura. The woman was sitting in her vehicle when two men walked towards her car, broke her window, and made her park on the roadside. They then took her and the children to a nearby forest and raped her. The police said the woman's initial medical examination confirmed that she had been raped. A case has been registered.
Even though, the fact is that rape is a serious crime punishable by death, yet frequency of rape incidents is persisting in Pakistan due to dysfunctional mechanism of law enforcement. The judicial system and police infrastructure, due to complicated legal requirements, have not been playing the expected role and have not produced fruitful results to control this vicious crime. As a result, the perpetrators have been damaging innocent lives, tarnishing their social status and ruining their honor in the society without any fear of punishment. According to (HRCP), an incident of rape occurs every two hours and an innocent victim is gang-raped every four to eight days. The reports are serious blot on the Islamic society of Pakistan. Its high time for the authorities to consider rape a serious issue and take immediate measures for ending such crimes.
The China Pakistan Economic Corridor: Justifications and Refutations
This commentary discusses about the China Pakistan Economic Corridor (CPEC) where Chinese and Pakistani perspectives on CPEC have been highlighted along with India's strong refutation of those perspectives or justifications. The commentary mentions that while both China and Pakistan have underlined the economic-developmental aspects of CPEC, there could be an interesting case for empathising with India's argument that CPEC has unmistakable strategic-security aspects that has certain consequences for India's national interests which need to be seen.
Introduction
The China Pakistan Economic Corridor is an initiative under China's Belt and Road initiative which aims at providing connectivity, infrastructure, and promotion of people to people exchanges. The BRI has been seen as a tool for promoting the Chinese Dream, which had a purpose of promoting free trade, economic cooperation,mutual benefitin member countries. China through the BRI, is trying to ensure regional stability through economic growth eventually trying to make its presence felt in the region.
This has been seen as a project which could ensure job opportunities, inclusivity and also a connectivity to the People's Republic of China.The complete distance of this project is 3218 km. China is investing USD $64 billion in this project.[i]CPEC is useful for Pakistan, where many rail projects, power plants and special economic zones have been promised by China therefore making it attractive to foreign investments.
As part of this initiative, $11 billion was initially invested on transport infrastructure and a fibre optics link from Kashgar in Xinjiang to Gwadar in Balochistanis being established plus $ 33 billion was to be spent on power plants supplying solar, coal as well as wind energy.[ii] Also, ten Special Economic Zones have also been included in this project where they are being constructed in Mirpur, Muqpandass both situated in PoK.
China needs another base after Djibouti, where Gwadar has potential due to its strategic geographical location. This could provide an easier alternative to the Malacca Strait , which could be seen as a strategic chokepoint where two thirds of global oil trade passes through and Gwadar is a strategic point for China to exert itself in the Indian Ocean.
CPEC could be seen as an opportunity with respect to Pakistan's high debts, weakening economy, state instability. It could prove beneficial even for Balochistan which is prone to many separatist movements plus also including it for development since it is left out from the rest of the region. Here, this article discusses about the Pakistani views on CPEC and how does it benefit Pakistan with respect to territorial disputes such as Kashmir and Balochistan. Will this project be useful at a time bad reputation which Pakistan has with respect to terrorism?
Rationale Of CPEC From Pakistan and China's Points Of View
This initiative is not the first time Pakistan has approached China for any assistance. A common threat brings countries together in order to tackle a rising threat from any power. In Pakistan's perception, it always had historical political and strategic issues with India since independence with respect to the Kashmir problem which has caused a deadlock between India and Pakistan ever since, where the two countries witnessed three wars in1965,1971and 1999.
The CPEC passes through the disputed areas of Mirpur, Gilgit and Baltistan where Pakistan and India are disputing for territorial claims.Immediately after the 1962 India-China war, Pakistan illegally gave away Shaksgam Valley to China as a part of a friendship agreement. Ceding of Shaksgam valley to China in a way led to increased involvement in the India-Pakistan dispute on Kashmir by providing Pakistan defence and economic assistance.
China believed that the Kashmiri people should have right to self -determination and make a wise choice, whether to join India or Pakistan. Slowly, along with improving ties with India, China started keeping a neutral approach on this issue with respect to India's growing economic strength as well as its ties improving with the United States.China perhaps realised that it could not afford to lose out on India even though it has Pakistan's strategic value in mind. However, the advent of CPEC has forced the veneer of formal neutrality to drop off.
CPEC could also be useful in providing vocational training skill development for students staying in the areas which are covered and need such basic facilities. The Chinese government is providing scholarships for the students staying in the areas of GilgitBaltistan, whose fate is still uncertain about which country to join.[iii]
Pakistan's Growing Economic Interdependence on China
Historically, China-Pakistan relationship has been driven by strategic-security considerations. Except for defence trade, basically Chinese arms export to Pakistan, economic aspects of the ties were really weak. However, in last one decade, and particularly with CPEC, their relations have developed significantly. Seeing China as a strategic threat, US is counting on India for security and economic initiatives.
US ever since 2008, is seeing a decline in its economy which leads China having an edge afterwards. The two countries are in the middle of a trade war which has led to GDP growth fall in both the countries therefore impacting manufacturing.Assistance was stopped being given to Pakistan under the Donald Trump regime and reduction in US FDI inflows since 2011have led to estrangement between two countries.
A drift between US and Pakistan is making Pakistan more dependent on China for economic aid. Here,CPEC aims at bringingeconomic development along with cultural and people to people connections are bringing two powers closer. CPEC aims at building inclusivity in the country where radicalism, poverty, unemployment is a key concern. According to Xinhua, 75,000 small jobs have been created in the country along with 100 small and medium enterprises being involved. This project aimed at creating 2.3 million jobs between 2015 and 2030.[iv]
CPEC Projects
The areas around GilgitBaltistan are rich in resources such as uranium, silver plus it also houses the K2 and Nanga Parbat peaks.[v] Important hydropower projects such as dams are coming up in this area through which important rivers such as Jhelum pass some examples of energy projects include the Kohala hydropower project, which produces about 1100 MW of power and the Phandar hydropower station, producing 80 MW of power. Other hydropower plant projects are also being constructed in Bunji, located on Indus river,will provide 7100 MW of power along with the Diamer- Basha dam, whose estimated cost is about US$12-14 billion also has a capacity of providing 4500 megawatt of power.[vi]
Important railway connections are also being put into place under this initiative. The Karachi Peshawar railway line is also coming where the project is expected to be complete by 2022. The railway line covers 1872 km and the maximum operating speed on this railway line could be 160 km/hr. Railway tracks would be upgraded,new signalling systems will be setup and new safety provisions will be provided for passengers.[vii]
The Karakorum highway is one of the highest road infrastructure projects which are coming up, situated at height of 4714 m. This highway starts from HasanAbdal and goes till Kashgar, in Xinjiang Autonomous region, where the distance covered is 1300 km. This highway will cover HasanAbdal, Thakot, Havelian, Raikot, Gilgit and Skardu.[viii] The highway construction was difficult due to high altitude and terrain. Its redevelopment and up gradation is an essential portion in context to this initiative.Other projects include development of an oil refinery and a new airport in Gwadar, also the Multan Sukkur motorwaywhich is under construction is an important part of the Karachi Peshawar motorway covers 392 km and this aims at reducing the distance between Multan and Sukkur by 3 hrs. This project was inaugurated in November,2019.[ix]
These projects as a part of the CPEC would provide easy connectivity between two countries and also be useful in the infrastructure development in Pakistan. The initiative could be useful for Pakistan's power supply and economic growth.
India's Refutation
Indian hegemony, in Pakistan's perception, can be seen as a common problem for both China and Pakistan, as it is said that a common threat, a common goal or interest could lead to countries getting together and forming a balance against a threat from a rising power that could coerce weaker countries in the near future. This is the case with CPEC being seen as a tool to counter India's rise and influence on the Kashmir issue.
This project has been based on geopolitical considerations rather than strategic interests since Gwadar is prone to many pro-independence movements and Kashgar being a question due to Uighurs issue which the Human Rights Watch is questioning with respect to human rights violations, radicalism plus also the Kashmir issue. Incidentally, ever since Article 370 was abolished in August 2019, China feels that by including the Aksai Chin under Indian domain could be a contentious issue, which China took over in 1962. The same also went for Gilgit and Baltistan where the CPEC flows. According to a press statement China is in view about India posing a challenge to its territorial sovereignty and interests.[x] That's why efforts are being made to speed up this project keeping India under check with respect to its claim on Kashmir.
Thus, there are genuine case of India reading strategic implications for itself. As per press statements of MEA, India had shown reservations with respect to joining BRI where many reasons were stated. Some of them included environmental protection and project costs. India prioritises its sovereignty and territorial integrity at the first place.[xi] Another statement states that connectivity is based on important factors which include rule of law, transparency.[xii]
Finally, one would point out that it is not only India that has raised concerns about CPEC. Countries such as US are also flagging concerns about Chinese influence in Pakistan with respect to any infrastructure or other projects since these initiatives are being seen as a tool being used by China in order to bring smaller countries into a debt trap.[xiii]
In case this project is implemented at a rapid pace, then the two all -weather partners can tackle secessionist movements taking place in Balochistan. Due to this about 10,000 troops have been deployed throughout the corridor since Chinese firms are slowly getting wary about these movements which they feel are against the national interests of both countries, creating further divide in the near future.
CPEC can only move at a proper pace for Pakistan if there is a stable administrative body and organising proper methods to tackle terrorism and also by putting India on loop while organising these projects instead of using force or coercion. Negotiations will play an important role with respect to achieving national interests. Putting projects on disputed territory could be seen as route to war instead of negotiating and proper demarcation of boundaries.
Economic development has played an essential role with respect to countries indirectly taking over territories from competitors instead of using coercive measures directly which will lead to further war mongering. Economic development has been seen as a tool of soft power, where through giving employment, loans and infrastructure strong countries set preferences of smaller countries. For India, these projects are seen as a power game where two countries are trying to counter the fast growing economy by using economic development in the areas which are disputed with respect to territorial claims. Actually economic infrastructure is not meant for catering to economic interests but for fulfilling geopolitical interests! Therefore, Pakistan will benefit from this project.
Criticism
The project has witnessed a lot of doubts whether it is ethnic turmoil, corruption, lack of transparency, improper terrain and an increasing debt which Pakistan has. There has been doubts in the minds of the Baloch , who feel that the Punjabis are the main beneficiaries as far as job opportunities go and there have been many protests in opposition of infrastructure projects because the areas in Balochistanare rich in resources such as natural gas copper and gold, many residents in those areas feel that human development will get impacted.Balochistan is a needy region which has a long lasting demand for drinking water, electricity, roads, proper healthcare and education facilities. 2400 families have been displaced in Balochistan due to these projects, so there could be a chance of rise in Baloch insurgency if the residents in the region are not properly consulted.[xiv]
Conclusion
The CPEC has always been in India's mind because of threat to national sovereignty and strategy. China and Pakistan both have a common threat which leads them to be together. The US is becoming dependant on countries such as India, Japan because there is a slow decline in its role in the global scenario. The US has its own reservations with China whether it's the trade war or South China Sea Dispute so there is a reason for US to be wary of China to contain smaller countries in a debt trap, as suggested by Alice Wells ,in November 2019.[xv]
As far as India goes, it is still particular about joining BRI behind which the CPEC is a major reason when its national interests, security, territorial sovereignty is at stake. China in order to pressurise New Delhi for looking into its national interests is counting on Pakistan for support through this project since connectivity and infrastructure development will prove useful for China to get access to Pakistani soil and at later stages in the name of providing economic development for Pakistan, it could create a sense of dependency on China. Construction of dams, hydropower projects in PoK could in the near future lead to easy divergence in river flows taking place.
India's tension is Pakistan's gain which means that if China objects any move which is in India's interest and China tries to bring Pakistan in whenever there is a common concern with respect to any development in India , whether it's the NSG or the Maulana Masood Azhar issue. Pakistan will always be an all weather ally of China.
Endnotes
---
[i]S. A.Zaidi, "A Road Through Pakistan, and What This Means for India",Strategic Analysis Journal, 43(3), 2019,p. 218.
[ii] Ibid
[iii] Muhammad Khurshid Khan, "Balancing Relations With China and the United States In The Backdrop Of The CPEC" ,The Korean Journals Of Defence Analysis, 30(4), December 2018, pp. 577-590.
[iv]Liu Tian, "How One US Official Got It Wrong on China-Pakistan Economic Cooperation", Xinhua, November 23,2019, at http://www.xinhuanet.com/english/2019-11/23/c_138578254.htm
(Accessed November 27, 2019).
[vi] D Jorgic,"Pakistan Eyes 2018 Start for China-funded Mega Dam Opposed India", Reuters, June 13, 2017, at https://in.reuters.com/article/us-china-silkroad-pakistan-dam/pakistan-eyes-2018-start-for-china-funded-mega-dam-opposed-by-india-idINKBN1941P9 (Accessed November 29,2019).
[vii] "China Pakistan Economic Corridor: Expansion And Reconstruction Of Existing Line ML-1,2019,CPEC Official Website, at http://cpec.gov.pk/project-details/30 (Accessed November 28, 2019).
[viii] "Lisa Heilscher ,Karakorum Highway, Belt and Road Initiative",2018 , https://www.beltroad-initiative.com/karakoram-highway/ (Accessed November 28, 2019).
[ix] Give full name (T. N. S.) Correspondent, "Light Traffic can Use M 5", Dawn, November 5,2019, at
https://www.dawn.com/news/1515372 (Accessed November 28, 2019).
[x]"Foreign Ministry Spokesperson Gen Shuang's Regular Press Conference, Ministry Of Foreign Affairs of the PRC Website, October 31,2019, athttps://www.fmprc.gov.cn/mfa_eng/xwfw_665399/s2510_665401/2511_665403/t1712371.shtml (Accessed November 29,2019).
[xiii] Liu Tian, November 2019
[xiv]ZahidShahab Ahmed, " Impact of the China Pakistan Economic Corridor On Nation Building ", Journal Of Contemporary China, November 5, 2018, pp. 409-413
[xv] Liu Tian , November 2019
The Dragon Elephant Tango: Indo-China relations under Modi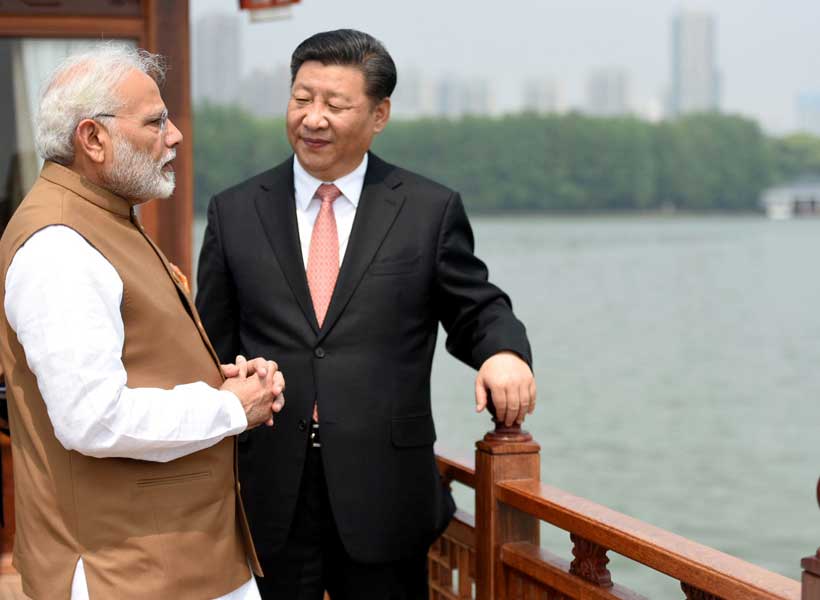 India and China have a demonstrated history of border tension since Independence, once even leading to war. Yet, a simultaneous effort to establish "Hindi Chini Bhai Bhai" has persisted parallelly. Every subsequent government that has come to power has had a strategy of establishing 'mutual trust' and a 'shared vision' with their Chinese counterpart. The diplomatic efforts almost turned into a blossoming 'friendship' under Prime Minister Manmohan Singh.
Both countries have been carving out their space in the international arena and have commanded global attention. In their mission to establish a global footing, the neighbours have recognised each other's importance. In 2010, after a bilateral talk, they even released a joint statement saying "there is enough space in the world for both China and India to grow". China started displaying an interest in India since the beginning of the 21st century. India too, recognised China as a potential strategic partner, owing to its economy and geographical proximity.
Efforts from both sides since 2004 led to a chain of favourable events that helped cultivate the strategic relationship. The BRICS conference held at New Delhi in 2012, saw the two countries unite to condemn US action in Libya and Syria and asserting the importance of respecting the sovereignty and territorial integrity of all states. By the next BRICS meeting in Durban in 2013, the countries had grown significantly closer, and border disputes were pretty much put on the back burner.
However, since the shift in leadership to the NDA alliance there has been a visible deterioration in the trajectory of the relationship. Gradually leading to the current heightened tension in the Galwan Valley region.
The retraction of evolving relations under the Modi regime can be attributed to three primary changes in India's foreign and domestic policy:
1. India's shift towards joining the US camp
The UPA government had set the stage for a grand visit by Xi Jinping in September 2014 to be carried forward by a newly anointed Prime Minister Modi. However, the Modi government treated the visit "more as a bilateral mending of fences… rather than as the culmination of a long and patiently sought rapprochement.". Additionally, Xi Jinping's visit was preceded by a visit to Washington by Modi and followed by a surprise visit by President Obama as the chief guest for Republic day celebrations in 2015.
The Obama visit culminated in the signing of the 'U.S.–India Joint Strategic Vision for the Asia-Pacific and Indian Ocean Region'. This demonstrated move to the US camp sent a clear signal to China against any kind of strategic relationship with India.
In 2016, under intense tension between USA-China in the South China sea, the Modi government sent four warships with the US-Japan task force that were docked in Vietnam and Philippines ports for over two months. This was clearly seen as "a blatant assertion of India's freedom of navigation (under American protection of course) in the South China Sea."
Furthermore, China is concerned about India's participation in the Quad, trilateral, and military exercises such as the Malabar naval drills which China considers a quasi alliance.
More recently, Trump's visit to India in February'20 and the Indo-US 'Comprehensive Global Strategic Partnership' in the support of free navigation in the Indo-Pacific, all contributed towards a retaliation from China.
2. India's refusal to join the Belt and Road Initiative (BRI)
India has expressed concern against joining the BRI, as it breaches its territorial integrity. A portion of the BRI passes through POK- which India considers an illegal occupation by Pakistan -directly threatening India's sovereignty. Additionally, India is wary of China's debt-trap diplomacy that offers favourable loans, indebting the member states to China.
The primary concern, however, is that the BRI expands China's unilateral power, threatening India's position as an alternate power in the Indo-Pacific region.
This has invited retaliation from China through repeated vetoing of India's membership into the Nuclear Suppliers Group and obstruction of permanent membership into the UN security council.
The 2018 Doklam standoff was a push back from India against China's construction of a road in the disputed region with Bhutan, whose claim India supports.
3. India's reforms in Ladakh
Another significant transgression by India, in the eyes of China, are its reforms in Ladakh and Jammu Kashmir. Part of the new territory of Ladakh contains land that Pakistan gave to China in the agreement in 1963. China made their objection to the revocation of Article 370 and 35A clear, in August last year by issuing a statement that asked India to 'exercise restraint' and calling out their 'unilateral' attempt to change the status quo in Ladakh. India dismissed these accusations by calling them 'misplaced' and having no bearing on the LAC or the external boundaries of India. However, soon in September, PLA troops started blocking Indian patrol in the region.
In the Chennai Connect informal summit in October, President Xi Jinping suggested an India-China-Pakistan trilateral dialogue "free from the influence of third parties", but Modi ignored the suggestion.
Recent Obstacles
Indo-Chinese border clashes have occurred before, but the difference this time has been the changed context in domestic as well as international circumstances.
China has turned more assertive in the face of international backlash for its handling of the virus. They have implemented stricter security laws in Hong Kong despite international condemnation, cautioned Taiwan against their independence and have made assertions in the South China Sea. China has been subjected to a supply chain reshuffling due to US tariffs on Chinese products and an unofficial China-boycott leading to overproduction and fall in demand.
India on the other hand has been dealing with a deteriorating coronavirus outbreak as well as a severe economic downfall. India's relations with its neighbours are also at a decline, Bangladesh has not been pleased with the NRC policy implementation, Bhutan is not eager to join the BBIN, ties with Nepal have hit a rough patch since the blockade in 2016 and "with Rajapaksha in power, Sri Lanka will have no love lost for India".
An anti-climax?
The 'Dragon Elephant Tango' has reached a heightened climax with the growing hostilities in the Galwan Valley. The rising US-China tension has led China to diversify its trade away from the US. In this regard, India serves as a perfect market. However, the growing Indo-US ties have triggered China against India. India is stuck in a bind regarding the Huawei 5G investment, as it keeps prices down but also does not want to enter into US-China trade tensions. China's assertions in the Galwan Valley could be China's attempt to pull India away from playing a central role in US-Japan ties. Whatever the case, it is clear that both countries have more to lose than gain from an escalation of hostilities. Instead, there is ample scope for a quid pro quo from either side.