ADB's 2019 Operations Reach $33.74 Billion
The Asian Development Bank's (ADB) projects, programs, and other development support for its developing members in Asia and the Pacific amounted to $33.74 billion in 2019, underscoring ADB's strong commitment to its vision of a prosperous, inclusive, resilient, and sustainable region.
ADB's Annual Report 2019, released today, provides a comprehensive account of the operational and financial results of ADB in 2019—the first full year of implementation of the bank's long-term corporate strategy, Strategy 2030.
"I am encouraged by our efforts in 2019. I am heartened by what we have achieved so far in 2020," said ADB President Masatsugu Asakawa. "We will build on these achievements to ensure we remain relevant and responsive to our members' needs as they take action to combat and recover from the novel coronavirus disease (COVID-19) pandemic."
To respond to COVID-19, on 13 April this year, ADB approved a $20 billion package to finance wide-ranging actions and programs to help its developing members address the impacts of the pandemic.
New commitments in 2019 included $21.64 billion in loans, grants, investments, and guarantees from ADB's own resources to support the growth and development plans of its developing members. Disbursements in 2019—a key indicator of successful project implementation—reached a record $16.47 billion, a 16.1% increase from 2018.
ADB's private sector operations in 2019 reached the $3 billion mark for the second consecutive year, reflecting plans to expand private sector investments into new sectors and frontier markets.
Cofinancing amounted to $11.86 billion in 2019, with ADB's private sector operations accounting for $6.98 billion of total cofinancing.
ADB climate financing reached a record high of $6.55 billion in 2019. The bank met its goal of doubling its annual climate investments from $3 billion in 2014 a year ahead of schedule. This highlighted ADB's strong commitment to climate change action. Strategy 2030 sets a target for cumulative climate financing of $35 billion by 2024 and $80 billion by 2030.
ADB is also on track to meet its Strategy 2030 target of promoting gender equality in at least 75% of its operations.
Western Indian Ocean region has declared 550,000 square kilometers as protected
The Western Indian Ocean region has declared 143* marine and coastal areas as protected – an area covering 553,163 square kilometers, representing 7 percent of the total Exclusive Economic Zone (EEZ) for the region – according to a new publication by the UN Environment Programme (UNEP)-Nairobi Convention and the Western Indian Ocean Marine Science Association.
The Marine Protected Areas Outlook, released today, indicates that almost half of the total area – an estimated 63 percent of the overall square kilometers – was brought under protection in the seven years since the 2015 adoption of Sustainable Development Goal 14.5, which committed countries to conserving at least 10 percent of their marine and coastal areas by 2020.
This Outlook examines the current and future status of Marine Protected Areas (MPAs) in Comoros, Kenya, France (in its Western Indian Ocean territories), Madagascar, Mauritius, Mozambique, Seychelles, South Africa, and Tanzania, emphasizing the increased commitment of countries to strengthen marine protection. In 2019 alone, Seychelles brought 30 percent of its Exclusive Economic Zone under protection, safeguarding the habitats of 2,600 species, while South Africa declared 20 new MPAs – enabling both countries to exceed the 10 percent target. Comoros has developed new MPA-specific legislation, while over three hundred Locally Managed Marine Areas – i.e., areas in which coastal communities shoulder the mantle of conservation – have been declared across the region.
The publication further documents the dozens of proposed MPAs currently under consideration by countries, which would cover an additional 50,000 square kilometers or more. Nevertheless, with only 7 percent of the region's total EEZ under protection, greater momentum and investments will be required by countries to reach the more ambitious target of 30 percent protection by 2030, as proposed under the Global Biodiversity Framework.
Although the ocean provides us with resources essential for survival, including food, employment, and even oxygen, the world is damaging and depleting it faster than ever. Soon, the region may no longer be able to count on the many jobs, health, and economic benefits – valued at 20.8 billion USD – that the Western Indian Ocean provides. Marine protected areas offer one of the best options to reverse these trends.
"A well-managed MPA can bring significant economic, social, and environmental benefits to a country," said Yamkela Mngxe, Acting Director of Integrated Projects and International Coordination in South Africa's Department of Forestry, Fisheries and the Environment. "They can increase food security by preventing the overexploitation of fish stocks; create and protect jobs in the tourism and fisheries sectors; build resilience to climate change; and protect species and habitats."
Though countries in the region have made significant strides in protecting its marine and coastal areas, the Outlook outlines best practices, challenges, and several opportunities to build on thisprogressto ensure the entire region meets future Global Biodiversity Framework targets on marine protected areas. The Outlook's assessment of the management effectiveness of MPAs indicates that MPA frameworks and institutions do not always function effectively. Nor is relevant legislation consistently implemented, due to financial or personnel capacity gaps; weak enforcement on MPA boundaries; and management decisions that are not guided by science.
Key recommendations from the Outlook therefore include:
The need for dedicated budgets for MPA management;
Adopting proactive law enforcement and compliance strategies to ensure MPA regulations and guidelines are being respected which could be informed by the best practices in fishery reserves like Mauritius, which have helped to restore fish stocks and protect biodiversity;
Incorporating research and monitoring programmes on biodiversity and ecosystems into decision-making in MPAs;
Strengthening community engagement in marine protection by implementing lessons learned by the MIHARI Network, which brings together more than 200 Locally Managed Marine Areas in Madagascar.
"The MPA Outlook comes at a time when the region has embarked on large-scale socio-economic developments that are equally exerting pressure on MPAs," said Hon. Flavien Joubert,Minister of Agriculture, Climate Change, and Environment of the Seychelles. "The Outlook thus provides some answers and innovative approaches to minimize the scale of negative impacts on MPAs."
The MPA Outlook concludes that by seizing the opportunities it presents, countries in the region can capitalize on this progress to safeguard the Western Indian Ocean's immense natural beauty and resources for generations to come – and sustain momentum towards achievement of the post 2020 biodiversity framework targets.
ADB Calls for Just, Equitable Transition Toward Net Zero in Asia and Pacific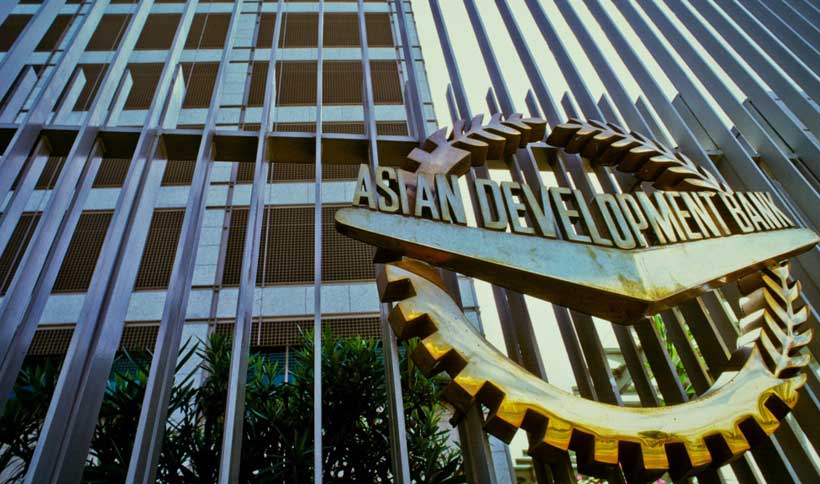 Asian Development Bank (ADB) President Masatsugu Asakawa today called for countries in Asia and the Pacific to take bold action to address climate change while ensuring fair and equitable economic growth amid the coronavirus disease (COVID-19) pandemic.
"The task of addressing climate change is not only urgent, but also inextricably linked to an inclusive and lasting recovery from the pandemic," said Mr. Asakawa at the Indonesian Ministry of Finance–ADB 2021 International Climate Conference. "With shared commitment and international cooperation, we can make the transition to net zero and achieve climate resilience, so that our region emerges stronger than before."
The one-day virtual conference attracted about 800 people from the public and private sectors, development partners, think tanks, and academia to discuss international good practices that can help ADB developing member countries transition to low-carbon, resilient economies and pursue a green, resilient, and inclusive recovery from the COVID-19 pandemic.
The event highlighted Indonesia's commitment to meeting its nationally determined contributions (NDCs) under the Paris Agreement, as well as steps it has taken to support the development of a low-carbon, resilient economy.
"Indonesia has mainstreamed climate change into our National Medium-Term Development Plan 2020–2024 and established a national Action Plan, both on mitigation and adaptation," said Indonesian Vice Minister of Finance Suahasil Nazara. "In the near future, we will use this recovery phase post-COVID-19 pandemic to pursue our climate and sustainability agenda." Indonesia will chair the G20 in 2022.
Asia and the Pacific is responsible for more than half of global greenhouse gas emissions. Recent analysis predicts that global energy-related CO2 emissions will grow by nearly 5% in 2021, as demand for coal, oil, and gas rebounds. About 80% of the growth in coal demand is expected to come from Asia.
The Paris Agreement aims to keep the rise in global temperatures to well below 2°C, preferably to 1.5°C, compared to pre-industrial levels. ADB's sovereign operations will be fully aligned with the goals of the Paris Agreement by 1 July 2023 and its nonsovereign operations by 1 July 2025. ADB will scale up investments in adaptation and resilience to at least $9 billion from 2019 to 2024 to support Asia and the Pacific's recovery from the COVID-19 pandemic. The measures will contribute to ADB's commitment to deliver $80 billion in climate finance between 2019 and 2030.
Mr. Asakawa said ADB will support Indonesia's transition toward a low-carbon, resilient economy and help the country meet its NDC targets. Strengthening resilience is one of the three focus areas in ADB's country partnership strategy for Indonesia. That includes climate change mitigation and adaptation and green recovery, as well as disaster risk management and finance.
UNSC calls for 'immediate reversal' of Turkish and Turkish Cypriot decision on Varosha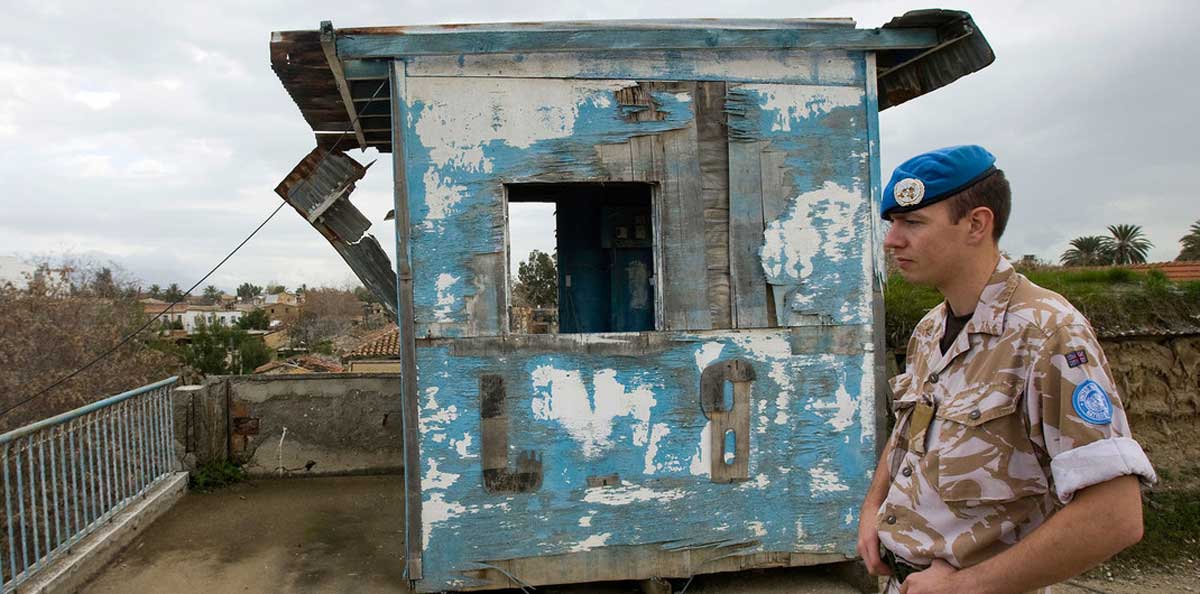 The Security Council said in a statement released on Friday that settling any part of the abandoned Cypriot suburb of Varosha, "by people other than its inhabitants, is "inadmissible".
The presidential statement approved by all 15 Security Council members, upheld that "no actions should be carried out in relation to Varosha, that are not in accordance with its resolutions".
"The Security Council condemns the announcement in Cyprus by Turkish and Turkish Cypriot leaders on 20 July 2021 on the further reopening of part of the fenced-off area of Varosha", the statement continued.
'Deep regret'
"The Security Council expresses its deep regret regarding these unilateral actions that run contrary to its previous resolutions and statements."
The statement calls for "the immediate reversal of this course of action and the reversal of all steps taken on Varosha since October 2020."
The statement followed a closed-door briefing earlier in the day by the outgoing UN Special Representative, Elizabeth Spehar.
The Mediterranean island has been divided between Greek Cypriot and Turkish Cypriot communities for 47 years, and a Security Council resolution of 1964 recommended the establishment of a peacekeeping force to maintain law and order and help end inter-communal strife.
According to news reports, on Wednesday, Greek Cypriot leaders appealed to the Council over plans by Turkish Cypriot authorities to revert a 1.35 square-mile section of Varosha, from military to civilian control, and open it for potential resettlement.
The self-declared Turkish Republic of Northern Cyprus (TRNC), which is backed by Turkey, made the initial announcement a day earlier, that part of the suburb would come under civilian control.
Guterres statement
On Wednesday, the UN Secretary-General António Guterres expressed his deep concern over Wednesday's announcements by Turkey and Turkish-Cypriot leaders, on re-opening Varosha, and said that the UN's position "remains unchanged and is guided by the relevant Security Council resolutions". 
In a statement issued by his Deputy Spokesperson, Farhan Haq, Mr. Guterres called on all sides "to refrain from any unhelpful actions and to engage in dialogue to bring peace and prosperity to the island through a comprehensive settlement".
"The Secretary-General has repeatedly called on all parties to refrain from unilateral actions that provoke tensions and may compromise the ongoing efforts to seek common ground between the parties towards a lasting settlement of the Cyprus issue".
'Just settlement'
The Security Council statement concluded with a reaffirmation of its commitment "to an enduring, comprehensive and just settlement, in accordance with the wishes of the Cypriot people, and based on a bicommunal, bizonal federation, with political equality".