The Covid-19 pandemic triggered a crisis or rather a real collapse in the oil barrel price, down from approximately sixty US dollars just before the coronavirus spread to the current twenty dollars – with downward peaks before the end of April 2020, still significantly lower than the current twenty dollar average.
The origin of the price collapse is obvious, i.e. the closure of the purchasing countries' economies and the major crisis in the car market, in particular, with the lockdown of all public and private mobility.
Moreover, for many producing countries, twenty dollars a barrel is a price well below break-even points and sometimes below the mere production cost.
Fifty-sixty US dollars a barrel is less than the cost of oil extraction in the Arctic, for example, and less than what is necessary to break even European and Brazilian biofuel production, but also US and Canadian shale oil. In Great Britain the oil barrel cost is 52.50 US dollars, while in Saudi Arabia the cost for producing an oil barrel is still 10 US dollars approximately.
Saudi Arabia, however, also needs much higher prices, at least from eighty US dollars per barrel upwards, to rebalance its public budget and seriously invest in production diversification, not to even mention the social stability of this country and, in other ways, that of the Russian Federation.
World demand has therefore plummeted, with a reduction of 29 million barrels per day from the over 100 ones a year ago.
This also means that storage capacity has reached the saturation point, with countries selling directly at sea, with a view to avoiding the high and unpredictable costs of overproduction and, by now, even at direct agreement low prices.
According to some specialized analysts, oil production will fall by at least 9.3 million barrels per year, until the time in which the coronavirus epidemic stops significantly. But this is a very optimistic forecast.
As is already seen, the most predictable effects of collapse in oil prices will most likely be the bankruptcy of small and medium-sized oil companies in the United States and Canada, where the banks had also strongly supported these companies with debt.
The economic, financial and social repercussions on these countries' productive systems will be immediate and hard to manage.
Some extraction of US and Canadian "zombie" companies has continued, in view of cashing immediate liquidity, but, obviously, this cannot last very long.
It is hard to speak about public support for oil companies, considering their international corporate structure and, above all, because of the large mass of liquidity that would be greatly needed and would inevitably be drawn from other budget items, which are more socially necessary and with a strong psychological and hence electoral impact.
Nevertheless, the whole economy of producing and of typically consuming countries – which, for various wrong or short-term choices, have never established their own "OPEC" – will be severely affected by the vertical fall in oil prices, even though the US IAEA supported and legitimized the cut in production last April. The initial sign of an inevitable agreement between producers and consumers in the future, also at financial and investment level.
Furthermore, some producing countries have considerable financial funds to stand up to the fall in the oil barrel price, probably even until the end of the pandemic, but this is certainly not the case with other producers.
Saudi Arabia, the UAEs and Kuwait can last relatively long, albeit stopping their plans for economic expansion and diversification in the short term. Just think here of the Saudi Vision 2030 plan.
Iraq, Iran and Venezuela – with Iraq which is currently one of Italy's largest exporters – will certainly have to withstand periods of extreme social crisis and even political legitimacy.
In Africa, Nigeria and Libya will face further political and social crises of unpredictable severity – in addition to internal wars by proxy, as in Libya.
China itself, the current largest oil buyer, has stopped as many as 10 oil shipments by sea from Saudi Arabia.
The tax break-even point reveals the complex internal dynamics and trends of manufacturers: Saudi Arabia is at 91 US dollars; Oman at 82; Abu Dhabi at 61; Qatar at 65; Bahrain at 95. Iraq is currently at 60 US dollars, but it should be noted that Iran is now at 195 US dollars, Algeria at 109 and Libya at 100- to the extent to which Libyan oil exports can work after General Haftar's closure of oil wells- while Nigeria is at 144 US dollars and Angola has only acost + tax per barrel of 55 US dollars.
Currently Russia has a strong need for a tax per barrel of at least 42 US dollars, while Mexico 49 and Kazakhstan 58 US dollars.
In order to survive, the US, Canadian and Norwegian oil companies need an oil barrel cost of 48, 60 and only 27 US dollars, respectively, to simply break even.
Russia will probably be able to survive("for ten years", as it says, but probably exaggerating) a pandemic crisis, which has also hit its own population hard, by using its Strategic Fund, which is currently worth 124 billion US dollars.
Every year of crisis, however, is likely to cost Russia 40-50 billion US dollars.
Not to mention jobs, which could be reduced by over a million in Russia.
Saudi Arabia, too, is very liquid, and predicts a loss of over 45 billion US dollars at the end of the pandemic.
If Saudi Arabia makes another deal with Russia and manages to raise the oil barrel price to 40 US dollars, it is supposed to reduce losses to 40 billion US dollars annually.
Iraq, the second largest Middle Eastern exporter, covers 90% of its public spending with oil revenues.
In Iran and Iraq, the closing down of private companies has caused the almost total closure of oil production since last March.
Moreover, Iraq has no sovereign funds. Mexico has already started to implement "austerity" measures, although it has stated there will be no closures or staff cuts in the public sector.
The Nigerian GDP will certainly go below zero. Nigeria was the economy recording the greatest development rate in Africa, but since May it has had 50 million barrels unsold.
The unemployment rate will rise from 25% to well over 25 million people, but Nigeria has a very small Sovereign Fund that owns 2 billion US dollars.
There are very large differences among producing countries. There are countries with a financial power potentially able to further stand up to the collapse of oil prices and countries with an internal social and economic situation on the verge of collapse, as well as other economies floundering in a very severe crisis.
Just think of the Lebanon, which had already defaulted before the fall in oil prices. Obviously neither Saudi Arabia nor Iran will help it any longer.
This means that the producing countries with a more "liquid" financial situation can start buying oil assets – not at a very low cost – from their fellow OPEC competitors or even outside that OPEC protectionist framework, while the countries without long or short liquidity, will quickly be economically colonized by the strongest ones and this would make their economic autonomy irrelevant. Especially if they are, like Iraq, truly oil dependent countries.
The GDP for the current year, however, is expected to slightly decrease in Kuwait (-1%) while Algeria and Iraq are expected to immediately fall to a -5%, which could be fatal not only for their economy but also for their social stability.
Libya, just to remind us of a key country for our security, as well as for oil, will record an expected fall in GDP of almost -58%.
It is easy to understand what will happen and how much impact it will have on Italy.
The International Monetary Fund has also predicted a quick rebound in prices beyond the oil break-even point for the whole oil area between Africa and the Middle East as early as 2021, but the forecast seems to be completely unfounded, given the multi-year length of the buyers' crisis and hence the inevitable fall in producers' prices.
Even if the coronavirus crisis were to end in a month, which is highly unlikely, the economic outlook would not change radically even for 2021.
The fact is that, according to all the most reliable projections, the GDP of non-producing countries will fall even faster than that of oil-producing countries.
Certainly there is the temporary relief and redress of public accounts in the Middle East and North Africa (MENA) non-producing countries, which is estimated at around 3-4% of their GDP, but these are countries like Morocco and Jordan having little economic weight in their respective geo-economic regions.
There is also another factor to consider: the producing countries' crisis adds to the much longer-standing crisis in the African countries exporting not oil, but food products.
I am here referring to Jordan, Mauritania and Morocco – which is still a leading country in the world production of citrus fruits, with companies cooperating with the United States – and to the wine-producing Tunisia.
The FAO sugar index has fallen to -14.6% – more than ever over the last 13 years.
The FAO index for vegetable oil is -5.2%. The dairy prices are currently falling by 3.6% and meat prices by 2.7%. Wheat prices, however, are expected to remain stable, although storage, and hence the future final cost, will increase from now on.
Certainly the "rich" producing countries, i.e. those with greater liquidity reserves, have already begun to inject liquidity and implement tax rebates.
Saudi Arabia has tripled VAT from 5 to 15%. It has also issued 7 billion US dollars of public debt securities that will fall due in 5, 10 and 40 years respectively, with a 5% planned restriction of public spending, and as many as 13.3 billion US dollars in support of small and medium-sized enterprises, with the nationalisation of 14,000 jobs in the most technologically advanced sectors.
Just to give an example of the most capitalized oil exporting country.
It is not even said that soon the Saudi and Emirates' sovereign funds do not want to acquire – at selling-off prices – even the U.S. and Canadian shale oil industries undergoing an evident crisis.
Both in countries in crisis and in those with greater financial resources investment will be well diversified in the health or in the large infrastructure sectors. Investment will be made also in research and in the expansion of the oil sector, which will certainly start working again – as and probably more than before – at the end of the pandemic.
There will probably be an economic and financial rebalancing between the United States and Saudi Arabia, which have similar interests, both in the purchase of shale oil companies in crisis, obviously, but also in a closer direct financial relationship, considering that Saudi Arabia still holds 177 billion US dollars of North American public debt securities.
A record amount which could increase rapidly.
Obviously, in the darkest phase of the crisis, the objective of the financially sound OPEC countries will be diversification from oil to more technologically advanced and expanding sectors, such as health and pharmacology, particularly abroad, but again without neglecting the oil sector.
While maintaining the same – or almost the same – current investment in the oil sector, which cannot but take off again in the short to long term.
For the other less financially sound countries, it will be about implementing great political reforms, which may at least stabilize the countries floundering in severe economic crisis, or having their oil assets quickly sold by the richest Arab countries, which will thus have a much greater power of pressure vis-à-vis consumer countries when the oil recovery starts.
The hydrogen revolution: A new development model that starts with the sea, the sun and the wind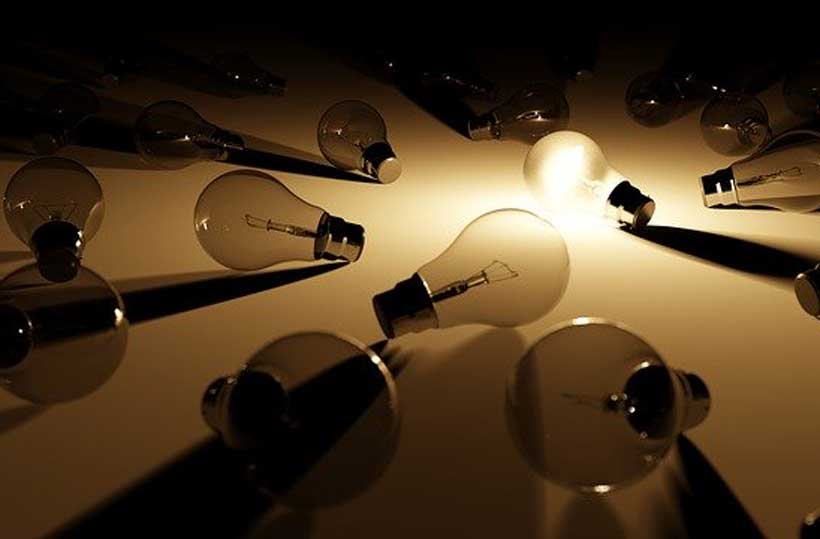 "Once again in history, energy is becoming the protagonist of a breaking phase in capitalism: a great transformation is taking place, matched by the digital technological revolution".
The subtitle of the interesting book ("Energia. La grande trasformazione", Laterza) by Valeria Termini, an economist at the Rome University "Roma Tre",summarises – in a simple and brilliant way – the phase that will accompany the development of our planet for at least the next three decades,A phase starting from the awareness that technological progress and economic growth can no longer neglect environmental protection.
This awareness is now no longer confined to the ideological debates on the defence of the ecosystem based exclusively on limits, bans and prohibitions, on purely cosmetic measures such as the useless 'Sundays on which vehicles with emissions that cause pollution are banned', and on initiatives aimed at curbing development – considered harmful to mankind – under the banner of slogans that are as simple as they are full of damaging economic implications, such as the quest for 'happy degrowth'.
With "degrowth" there is no happiness nor wellbeing, let alone social justice.
China has understood this and, with a view to remedying the environmental damage caused by three decades of relentless economic growth, it has not decided to take steps backwards in industrial production, by going back to the wooden plough typical of the period before the unfortunate "Great Leap Forward" of 1958, but – in its 14thFive-Year Plan (2020- 2025)-it has outlined a strategic project under the banner of "sustainable growth", thus committing itself to continuing to build a dynamic development model in harmony with the needs of environmental protection, following the direction already taken with its 13th Five-Year Plan, which has enabled the Asian giant to reduce carbon dioxide emissions by 12% over the last five years. This achievement could make China the first country in the world to reach the targets set in the 2012 Paris Climate Agreement, which envisage achieving 'zero CO2 emissions' by the end of 2030.
Also as a result of the economic shock caused by the Covid-19 pandemic, Europe and the United States have decided to follow the path marked out by China which, although perceived and described as a "strategic adversary" of the West, can be considered a fellow traveller in the strategy defined by the economy of the third millennium for "turning green".
The European Union's 'Green Deal' has become an integral part of the 'Recovery Plan' designed to help EU Member States to emerge from the production crisis caused by the pandemic.
A substantial share of resources (47 billion euros in the case of Italy) is in fact allocated destined for the "great transformation" of the new development models, under the banner of research and exploitation of energy resources which, unlike traditional "non-renewable sources", promote economic and industrial growth with the use of new tools capable of operating in conditions of balance with the ecosystem.
The most important of these tools is undoubtedly Hydrogen.
Hydrogen, as an energy source, has been the dream of generations of scientists because, besides being the originator of the 'table of elements', it is the most abundant substance on the planet, if not in the entire universe.
Its great limitation is that in order to be 'separated' from the oxygen with which it forms water, procedures requiring high electricity consumption are needed. The said energy has traditionally been supplied by fossil – and hence polluting- fuels.
In fact, in order to produce 'clean' hydrogen from water, it must be separated from oxygen by electrolysis, a mechanism that requires a large amount of energy.
The fact of using large quantities of electricity produced with traditional -and hence polluting – systems leads to the paradox that, in order to produce 'clean' energy from hydrogen, we keep on polluting the environment with 'dirty' emissions from non-renewable sources.
This paradox can be overcome with a small new industrial revolution, i.d. producing energy from the sea, the sun and the wind to power the electrolysis process that produces hydrogen.
The revolutionary strategy based on the use of 'green' energy to produce adequate quantities of hydrogen at an acceptable cost can be considered the key to a paradigm shift in production that can bring the world out of the pandemic crisis with positive impacts on the environment and on climate.
In the summer of last year, the European Union had already outlined an investment project worth 470 billion euros, called the "Hydrogen Energy Strategy", aimed at equipping the EU Member States with devices for hydrogen electrolysis from renewable and clean sources, capable of ensuring the production of one million tonnes of "green" hydrogen (i.e. clean because extracted from water) by the end of 2024.
This is an absolutely sustainable target, considering that the International Energy Agency (IEA) estimates that the "total installed wind, marine and solar capacity is set to overtake natural gas by the end 2023 and coal by the end of 2024".
A study dated February 17, 2021, carried out by the Hydrogen Council and McKinsey & Company, entitled 'Hydrogen Insights', shows that many new hydrogen projects are appearing on the market all over the world, at such a pace that 'the industry cannot keep up with it'.
According to the study, 345 billion dollars will be invested globally in hydrogen research and production by the end of 2030, to which the billion euros allocated by the European Union in the 'Hydrogen Strategy' shall be added.
To understand how the momentum and drive for hydrogen seems to be unstoppable, we can note that the Hydrogen Council, which only four years ago had 18 members, has now grown to 109 members, research centres and companies backed by70 billion dollar of public funding provided by enthusiastic governments.
According to the Executive Director of the Hydrogen Council, Daryl Wilson, "hydrogen energy research already accounts for 20% of the success in our pathway to decarbonisation".
According to the study mentioned above, all European countries are "betting on hydrogen and are planning to allocate billions of euros under the Next Generation EU Recovery Plan for investment in this sector":
Spain has already earmarked 1.5 billion euros for national hydrogen production over the next two years, while Portugal plans to invest 186 billion euros of the Recovery Plan in projects related to hydrogen energy production.
Italy will have 47 billion euros available for "ecological transition", an ambitious goal of which the government has understood the importance by deciding to set up a department with a dedicated portfolio.
Italy is well prepared and equipped on a scientific and productive level to face the challenge of 'producing clean energy using clean energy'.
Not only are we at the forefront in the production of devices for extracting energy from sea waves – such as the Inertial Sea Waves Energy Converter (ISWEC), created thanks to research by the Turin Polytechnic, which occupies only 150 square metres of sea water and produces large quantities of clean energy, and alone reduces CO2 emissions by 68 tonnes a year, or the so-called Pinguino (Penguin), a device placed at a depth of 50 metres which produces energy without damaging the marine ecosystem – but we also have the inventiveness, culture and courage to accompany the strategy for "turning green".
The International World Group of Rome and Eldor Corporation Spa, located in the Latium Region, have recently signed an agreement to promote projects for energy generation and the production of hydrogen from sea waves and other renewable energy sources, as part of cooperation between Europe and China under the Road and Belt Initiative.
The project will see Italian companies, starting with Eldor, working in close collaboration with the Chinese "National Ocean Technology Centre", based in Shenzhen, to set up an international research and development centre in the field of 'green' hydrogen production using clean energy.
A process that is part of a global strategy which, with the contribution of Italy, its productive forces and its institutions, can help our country, Europe and the rest of the world to recover from a pandemic crisis that, once resolved, together with digital revolution, can trigger a new industrial revolution based no longer on coal or oil, but on hydrogen, which can be turned from the most widespread element in the universe into the growth engine of a new civilisation.
Jordan, Israel, and Palestine in Quest of Solving the Energy Conundrum
Gas discoveries in the Eastern Mediterranean can help deliver dividends of peace to Jordan, Israel, and Egypt. New energy supply options can strengthen Jordan's energy security and emergence as a leading transit hub of natural gas from the Eastern Mediterranean. In fact, the transformation of the port of Aqaba into a second regional energy hub would enable Jordan to re-export Israeli and Egyptian gas to Arab and Asian markets.
The possibility of the kingdom to turn into a regional energy distribution centre can bevalid through the direction of Israeli and Egyptian natural gas to Egyptian liquefaction plants and onwards to Jordan, where it could be piped via the Arab Gas Pipeline to Syria, Lebanon, and countries to the East. The creation of an energy hub in Jordan will not only help diversify the region's energy suppliers and routes. Equal important, it is conducive to Jordan's energy diversification efforts whose main pillars lie in the import of gas from Israel and Egypt; construction of a dual oil and gas pipeline from Iraq; and a shift towards renewables. In a systematic effort to reduce dependence on oil imports, the kingdom swiftly proceeds with exploration of its domestic fields like the Risha gas field that makes up almost 5% of the national gas consumption. Notably, the state-owned National Petroleum Company discovered in late 2020 promising new quantities in the Risha gas field that lies along Jordan's eastern border with Iraq.
In addition, gas discoveries in the Eastern Mediterranean can be leveraged to create interdependencies between Israel, Jordan, and Palestine with the use of gas and solar for the generation of energy, which, in turn, can power desalination plants to generate shared drinking water. Eco-Peace Middle East, an organization that brings together environmentalists from Jordan, Israel and Palestine pursues the Water-Energy Nexus Project that examines the technical and economic feasibility of turning Israeli, Palestinian, and potentially Lebanese gas in the short-term, and Jordan's solar energy in the long-term into desalinated water providing viable solutions to water scarcity in the region. Concurrently, Jordan supplies electricity to the Palestinians as means to enhancing grid connectivity with neighbours and promoting regional stability.
In neighbouring Israel, gas largely replaced diesel and coal-fired electricity generation feeding about 85% of Israeli domestic energy demand. It is estimated that by 2025 all new power plants in Israel will use renewable energy resources for electricity generation. Still, gas will be used to produce methane, ethanol and hydrogen, the fuel of the future that supports transition to clean energy. The coronavirus pandemic inflicted challenges and opportunities upon the gas market in Israel. A prime opportunity is the entry of American energy major Chevron into the Israeli gas sector with the acquisition of American Noble Energy with a deal valued $13 billion that includes Noble's$8 billion in debt.
The participation of Chevron in Israeli gas fields strengthens its investment portfolio in the Eastern Mediterranean and fortifies the position of Israel as a reliable gas producer in the Arab world. This is reinforced by the fact that the American energy major participates in the exploration of energy assets in Iraqi Kurdistan, the UAE, and the neutral zone between Saudi Arabia and Kuwait. Israel's normalization agreement with the UAE makes Chevron's acquisition of Noble Energy less controversial and advances Israel's geostrategic interests and energy export outreach to markets in Asia via Gulf countries.
The reduction by 50% in Egyptian purchase of gas from Israel is a major challenge caused by the pandemic. Notably, a clause in the Israel-Egypt gas contract allows up to 50% decrease of Egyptian purchase of gas from Israel if Brent Crude prices fall below $50 per barrel. At another level, it seems that Israel should make use of Egypt's excess liquefaction capacity in the Damietta and Idku plants rather than build an Israeli liquefaction plant at Eilat so that liquefied Israeli gas is shipped through the Arab Gas Pipeline to third markets.
When it comes to the West Bank and Gaza, energy challenges remain high. Palestine has the lowest GDP in the region, but it experiences rapid economic growth, leading to an annual average 3% increase of electricity demand. Around 90% of the total electricity consumption in the Palestinian territories is provided by Israel and the remaining 10% is provided by Jordan and Egypt as well as rooftop solar panels primarily in the West Bank. Palestinian cities can be described as energy islands with limited integration into the national grid due to lack of high-voltage transmission lines that would connect north and south West Bank. Because of this reality, the Palestinian Authority should engage the private sector in energy infrastructure projects like construction of high-voltage transmission and distribution lines that will connect north and south of the West Bank. The private sector can partly finance infrastructure costs in a Public Private Partnership scheme and guarantee smooth project execution.
Fiscal challenges however outweigh infrastructure challenges with most representative the inability of the Palestinian Authority to collect electricity bill payments from customers. The situation forced the Palestinian Authority to introduce subsidies and outstanding payments are owed by Palestinian distribution companies to the Israeli Electricity Corporation which is the largest supplier of electricity. As consequence 6% of the Palestinian budget is dedicated to paying electricity debts and when this does not happen, the amount is deducted from the taxes Israel collects for the Palestinian Authority.
The best option for Palestine to meet electricity demand is the construction of a solar power plant with 300 MW capacity in Area C of the West Bank and another solar power plant with 200 MW capacity across the Gaza-Israel border. In addition, the development of the Gaza marine gas field would funnel gas in the West Bank and Gaza and convert the Gaza power plant to burn gas instead of heavy fuel. The recent signing of a Memorandum of Understanding between the Palestinian Investment Fund, the Egyptian Natural Gas Holding Company (EGAS) and Consolidated Contractors Company (CCC) for the development of the Gaza marine field, the construction of all necessary infrastructure, and the transportation of Palestinian gas to Egypt is a major development. Coordination with Israel can unlock the development of the Palestinian field and pave the way for the resolution of the energy crisis in Gaza and also supply gas to a new power plant in Jenin.
Overall, the creation of an integrating energy economy between Israel, Jordan, Egypt, and Palestine can anchor lasting and mutually beneficial economic interdependencies and deliver dividends of peace. All it takes is efficient leadership that recognizes the high potentials.
The EV Effect: Markets are Betting on the Energy Transition
The International Renewable Energy Agency (IRENA) has calculated that USD 2 trillion in annual investment will be required to achieve the goals of the Paris Agreement in the coming three years.
Electromobility has a major role to play in this regard – IRENA's transformation pathway estimates that 350 million electric vehicles (EVs) will be needed by 2030, kickstarting developments in the industry and influencing share values as manufacturers, suppliers and investors move to capitalise on the energy transition.
Today, around eight million EVs account for a mere 1% of all vehicles on the world's roads, but 3.1 million were sold in 2020, representing a 4% market share. While the penetration of EVs in the heavy duty (3.5+ tons) vehicles category is much lower, electric trucks are expected to become more mainstream as manufacturers begin to offer new models to meet increasing demand.
The pace of development in the industry has increased the value of stocks in companies such as Tesla, Nio and BYD, who were among the highest performers in the sector in 2020. Tesla produced half a million cars last year, was valued at USD 670 billion, and produced a price-to-earnings ratio that vastly outstripped the industry average, despite Volkswagen and Renault both selling significantly more electric vehicles (EV) than Tesla in Europe in the last months of 2020.
Nevertheless, it is unlikely this gap will remain as volumes continue to grow, and with EV growth will come increased demand for batteries. The recent success of EV sales has largely been driven by the falling cost of battery packs – which reached 137 USD/kWh in 2020. The sale of more than 35 million vehicles per year will require a ten-fold increase in battery manufacturing capacity from today's levels, leading to increased shares in battery manufacturers like Samsung SDI and CATL in the past year.
This rising demand has also boosted mining stocks, as about 80 kg of copper is required for a single EV battery. As the energy transition gathers pace, the need for copper will extend beyond electric cars to encompass electric grids and other motors. Copper prices have therefore risen by 30% in recent months to USD 7 800 per tonne, pushing up the share prices of miners such as Freeport-McRoran significantly.
Finally, around 35 million public charging stations will be needed by 2030, as well as ten times more private charging stations, which require an investment in the range of USD 1.2 – 2.4 trillion. This has increased the value of charging companies such as Fastnet and Switchback significantly in recent months.
Skyrocketing stock prices – ahead of actual deployment – testify to market confidence in the energy transition; however, investment opportunities remain scarce. Market expectations are that financing will follow as soon as skills and investment barriers fall. Nevertheless, these must be addressed without delay to attract and accelerate the investment required to deliver on the significant promise of the energy transition.