Pandemic and the lessons for global metro cities
Across the world, cities are on the frontline of the unfolding COVID-19 crisis. Starting from metro cities with overwhelmed heath care systems, they are experiencing unprecedented strain across social, economic and environmental systems as economies grind to a standstill. Public transit systems are in a financial tailspin. Already a challenge at the best of times, the struggle to provide even basic access to water and sewerage is now especially acute in many growing cities across the global south. Daily wage earners and the urban poor of all stripes are suffering the most from the dual blows of lost income and a scarcity of city services and social safety nets that can protect them at a time of need.
Changes occurring in cities
Even before the current pandemic we knew cities needed to change significantly to meet the global goals outlined in the Paris Agreement, Sustainable Development Goals, or New Urban Agenda. The IPCC's report on what it will take to limit global warming to 1.5 degrees Celsius argued that all cities need to be net zero carbon emitters by 2050. To reach these goals will require major alterations to how we build, manage and live in cities – not just change, but transformational change. Such change may seem beyond reach, but from energy to housing to mobility, sustainable, cost-effective, more inclusive solutions are at hand. We simply need to have a vision bold enough to change people's understanding of what's possible in cities and the courage to make it happen at scale. One of the unintended consequences of this crisis has been that we have seen, quite dramatically, that radical change to our everyday lives and systems is indeed possible. Amidst the fear and uncertainty, people are also seeing fragments of what a future city could look like. For example, people across the world are breathing better air than they have in decades due to a dramatic decline in vehicle traffic and factory output. In Jalandhar, an industrial northern city in India, people woke to see snow-capped Himalayan ranges 200 miles away, a sight not seen in generations. People are unwittingly enjoying "car-free street days" on a daily basis, finding that walking and biking are also viable and even preferred. Emergency workers are finding that cycling is simply the fastest and safest way to get around. Cities like Bogotá, Berlin and Mexico City have expanded pedestrianization efforts to encourage these activities. Learning a lesson from this national and city leaders should use this opportunity to focus on four key areas where transformational change is possible:
Planning and development of city system
The most immediate need is to work with partners to generate the data required at the city and neighborhood scales to better monitor and respond to changing conditions on the ground. Cities cannot fix what they do not understand, and this crisis has made clear just how little many municipal governments understand about what is happening in their cities, or the potential impact of different policy options. Creative partnerships with communities, NGOs, the private sector and universities are necessary to fill the gaps. Hong Kong and Singapore set up public health monitoring and response systems during the SARS outbreak, for example, that prepared them well to handle COVID-19 now.We are seeing that social, economic and environmental resilience are all closely linked as three interconnected systems with significant dependencies on each other. Cities function as systems, and this pandemic has created a major opportunity to build back better, more inclusively and with greater resilience to future shocks. We should focus on giving cities the technical support and data to create integrated social, economic and infrastructure strategies at the local level. And at the national level, we need to improve governance to allow more seamless national-local coordination for emergency response and recovery. What happens in cities, does not stay in cities. But cities cannot do it on their own. They often need help from regional and federal authorities, including fiscal transfers and national sectoral policies, to realize significant change.
Required safety net of all types
This pandemic shows the fragility of many of the jobs that underpin urban economies, in cities of all types. In the United States, more than 26 million new jobless claims have been filed so far. In India, more than half a million migrant workers have left cities since the announcement of a nationwide lockdown. Informal workers, from day laborers to Uber drivers, have no employment contracts, insurance or income at times like this, and now face the impossible choice of exposure to the coronavirus or hunger. These jobs in the informal sector, the gig economy and numerous low-wage formal sector jobs are crucial to urban economies. But workers in these sectors lack the fiscal and social safety nets necessary to ride out a crisis. Cities need to shore up urban economies with stronger social and fiscal safety nets for informal and low-wage workers, including targeted income support and increased access to social and economic services. This pandemic is exposing existing fault lines with respect to poor physical infrastructure and inequalities in access to core urban services. It's also raised questions about healthy density in cities. The most successful cities are able to achieve livable density – a balance where benefits of agglomeration are significantly higher than the cost of congestion. This crisis should make cities rethink how they can achieve livable density. In fact, density is a precondition for effective urban service provision. It's the lack of access to essential services such as water, housing and health care, that has exacerbated the challenge of responding effectively to COVID-19. Large proportions of people don't have decent housing to self-isolate, basic water and sanitation to wash hands, access to health care or transport options to get help, or jobs they can do at home. These challenges, which they cope with every day, are now exacerbated.
We need to bring laser sharp focus on investing in infrastructure and housing for better health, wellbeing and resilience for the urban poor. This involves identifying and investing in high-risk locations, including poor and under-resourced communities. It means improving infrastructure in informal settlements across the developing world to bridge the urban services divide. And it means building infrastructure that is intentionally geared towards a low-carbon future. If we want to maximize the chances for success, however, and have enough doses to end the coronavirus disease 2019 (COVID-19) pandemic, current piecemeal efforts won't be enough. If ever there was a case for a coordinated global vaccine development effort using a "big science" approach, it is now. An initiative of this scale won't be easy. Extraordinary sharing of information and resources will be critical, including data on the virus, the various vaccine candidates, vaccine adjuvants, cell lines, and manufacturing advances. Allowing different efforts to follow their own leads during the early stages will take advantage of healthy competition that is vital to the scientific endeavor. All of this will require substantial funding, which is the big ask of big science. Late-stage clinical trials are not cheap, nor is vaccine manufacturing. Ideally, this effort would be led by a team with a scientific advisory mechanism of the highest quality that could operate under the auspices of the World Health Organization (WHO). In many ways, COVID-19 is perfectly suited to a big science approach, as it requires multilateral collaboration on an unprecedented scale. In the race to develop a COVID-19 vaccine, everyone must win.
How cities can save on commuting time, double job access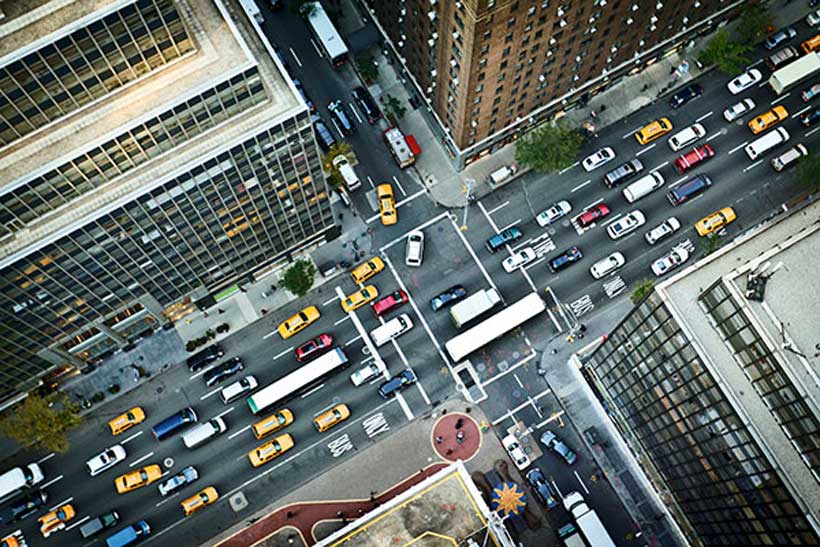 A new report released today by the World Economic Forum pinpoints how cities can use mobility options to improve social equity and economic growth.
The white paper, How Mobility Shapes Inclusion and Sustainable Growth, identifies over 40 potential solutions to improve inclusivity in mobility, with simulations of over 40 million daily trips, global benchmarking and in-depth interviews with key stakeholders.
Prepared in collaboration with the Boston Consulting Group and University of St Gallen, the study identifies transportation 'pain points' in three cities – Beijing, Berlin and Chicago. Using a six-step transportation equity methodology, the white paper analyses the mobility challenges each city faces, their affected communities and how transportation is driving, or failing to drive, economic growth and well-being. It also offers recommendations that result in real gains.
This methodology fills a void in current transportation analysis and can serve as the centrepiece of a strategy for developing mobility-based social inclusion programmes and policies in the identified cities and elsewhere.
Beijing, People's Republic of China
This high-density megacity can become nearly 30% more efficient, saving commuters about five days-worth of travel time per year:
Pain point: Very high demand has overwhelmed Beijing's public transit network, with queuing times to get into some train stations consistently over 15 minutes, leading many residents to choose driving as an alternative.
Solution: A digital platform for metro reservations to flatten peak-hour demand and reduce commute time for rush hours.
Benefit: This equates to a 29% average reduction in travel time for the service users in the modelling for Beijing, an average reduction of 115 hours waiting a year per user.
Berlin, Germany
The report shows how this compact, middleweight city is raising $295 million more per year for inclusive mobility projects:
Pain point: As central districts have become gentrified, populations have been pushed further from the city centre, where public transport is more limited and fragmented. Berliners in these peripheral areas take about 27% more time commuting than central Berliners.
Solution: Creating differentiated service levels for public transit increases usage and brings in additional revenue that can be used to improve public mobility systems for the underserved.
Benefit: A differentiated service level on public transit increased the share of public transit trips by 11% while at the same time generating 28% higher revenue for the public transport operator – an equivalent of $295 million – that can be used to improve access for underserved populations.
Chicago, USA
A car-centric city such as Chicago can give low-income neighbourhoods access to hundreds of thousands of more jobs:
Pain point: Low-income households in Chicago spend up to 35% of their income on transportation, due to the high cost of vehicle ownership and reliance on cars for mobility. Average work commute time on public transit for individuals in low-income areas is also nearly 15 minutes longer when compared to residents in some high-income areas.
Solution: Introducing on-demand shuttles to cover the first and last mile of transport can greatly increase access for underserved communities.
Benefit: The solution would increase the share of public transit usage in Chicago by 26% and would broaden the number of jobs reachable in 40 minutes – the rough ceiling for a desirable commuting time – by 90%; this would result in improved access to 224,000 jobs from neighbourhoods that did not have access before.
The white paper also finds that in order to foster social inclusion through mobility, both supply and demand must be considered. Purely increasing mobility infrastructure does not always yield the desired results.
For example, adding 10 new subway cars may do little to increase ridership among people with disabilities even if they do not have other transportation options, mainly because getting to a subway station is a challenge in and of itself. Other solutions such as an on-demand mobility service for the disabled community, such as Hyundai Motor Groups's EnableLA universal mobility service, may be the more appropriate option.
Next Steps for Policymakers
Access to transportation infrastructure is essential to social development and economic growth, and improving the mobility situation for underserved population groups needs to be one of the top priorities for decision-makers.
Since every city has its own mobility and socioeconomic challenges, data collection processes and the current understanding of rider demand must be re-examined in order to gather important information about mobility challenges affecting minorities.
Understanding the baseline conditions of the mobility conditions of each urban environment is crucial in effectively determining the appropriate solutions for individual cities.
Public-Private Collaboration Will Define New Era for Cities
At the World Economic Forum's inaugural Urban Transformation Summit, which closed on Wednesday, global leaders underscored the need for increased public-private collaboration to capitalize on new infrastructure funding and tackle growing urban challenges around the globe.
"Our cities and our communities are changing right before our eyes. Digitization is transforming urban economies, public health and safety concerns are tearing at the social fabric of communities—and trillions of dollars of new infrastructure funding across the globe holds the potential to transform the physical environment," said Jeff Merritt, Head of Urban Transformation at the World Economic Forum. "Now more than ever, it is critical that public and private sector stakeholders come together to shape a future that does not just work for the privileged few but delivers for all residents."
"We have to be real about what this moment in time presents for us and not dismiss it, said Michael Hancock, Mayor of Denver. "We have to be very intentional in our efforts and say we're going to create a new opportunity that America has not seen and give a chance to right the wrongs of some of the great epic moments in our history."
"Climate change is not some far distant activity. It is real, and it is occurring now," said Yvonne Aki-Sawyerr, Mayor of Freetown, Sierra Leone.
Mike Duggan, Mayor of Detroit, said: "We don't need any more think tanks, we don't need any more papers. We need public-private partnerships."
The summit, which comprised both in-person events in Detroit and virtual convenings, included more than 350 mayors, business executives, community leaders and experts in urban development from 38 countries in North America, South America, Europe, Africa, Asia and Australia.
It marked the official launch of the World Economic Forum's new global Centre for Urban Transformation and spurred a series of new initiatives and collaborations to support the development of more sustainable and inclusive cities.
Notable outcomes and commitments:
Two cities in Europe – Stockholm and Lisbon – were added to the roster of City Strategy Dialogues planned for 2022. In collaboration with MIT, the convenings, which include both public-facing events and more intimate workshops, pair mayors and senior city leaders with global experts and business leaders to forge new approaches to pressing urban challenges.
"New technologies are promising to transform cities in a way similar to what the automobile did in the 20th century," said Carlo Ratti, Professor of Urban Technologies and Planning Director of the MIT SENSEable City Lab. "That's why we need new forums – such as the Urban Transformation Summit, the City Dialogues that MIT will co-host with the Forum – to share knowledge and lessons from all over the world."
Eight cities in Latin America, Africa and Asia – Bogotá, Buenos Aires, Lagos, Dhaka, Jakarta, Kigali, Nairobi, and Rio de Janeiro – have designated neighbourhoods as urban testbeds for new businesses, products and services that can improve quality of life for local residents and mitigate social and environmental challenges associated with rapid urbanization.
Following a four-month review of key barriers to public-private collaboration in cities, Accenture has announced plans to work with the World Economic Forum and its partners to develop new resources and tools to help cities better coordinate place-based strategies and accelerate community partnerships.
Design Core Detroit will lead a participatory design process in collaboration with the Forum to design a Fellowship Program in Detroit. The design process will identify and map new opportunities to scale community-based solutions that will connect Forum business partners to contribute technical assistance towards achieving community-led goals.
Plans for the next edition of the Urban Transformation Summit have already been set in motion. The event will convene once again in Detroit, 11-13 October 2022.
Urban leaders, influencers, chart new path for world cities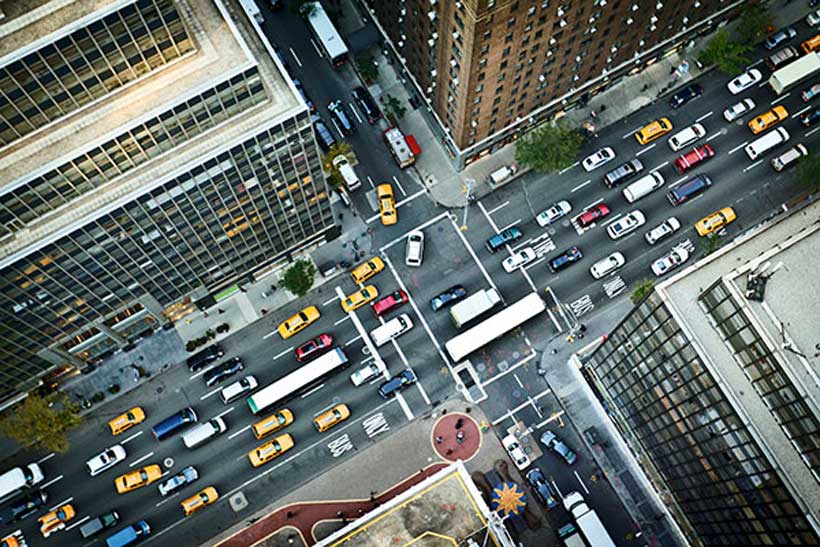 Mayors of Mexico City, Bogotá, New Orleans, Freetown, Gaziantep and Barcelona joined other urban leaders, designers, activists and thinkers from around the world on Wednesday, to chart a new path for cities.
A launch event called Cities at the Crossroads, kicked off at the British Academy in London – marking the inaugural session of the new UN-backed Council on Urban Initiatives.
The international group of eighteen mayors, activists and academics was formed in response to UN Secretary-General's call to use the COVID-19 pandemic as an "opportunity to reflect and reset how we live, interact, and rebuild our cities."
In a video message showed at the event, António Guterres remembered that cities large and small, "have been epicentres of COVID-19 and are on the frontline of the climate crisis."
They also face severe risks from climate change, which will only grow, according to UN estimates.
By mid-century, over 1.6 billion urban residents may have to survive through average summertime highs of 35 degrees Celsius. More than 800 million could be at direct risk from sea level rise.
'A bold new narrative'
For the UN Secretary-General, the pandemic "must be an inflection point to rethink and reset how" people live, interact and build cities.
"Investment in pandemic recovery is a generational opportunity to put climate action, social justice, gender equality and sustainable development at the heart of cities' strategies and policies", Mr. Guterres said.
The UN Chief also noted that more and more cities across the world are committing to net zero by 2050, or before.
"The sooner we translate these commitments into concrete action to reduce emissions, the sooner we will achieve green job growth, better health, and greater equality", he argued.  
Also addressing the event, the UN-Habitat Executive Director asked for "a bold new narrative now."
"We need to bring visionary mayors to the table to help address these interlinked global crises and reframe the discourse on the role of cities, urban governance, design and planning", Maimunah Mohd Sharif said.
Change conversation
The Council's mission is to ensure a healthy global debate over urban issues, to help chart a sustainable future. The work will be organized around three challenges: the JUST city, the HEALTHY city and the GREEN city, said UN-Habitat.
The new Council starts its work as the UN's COP26 climate conference continues in Glasgow, Scotland, trying to keep the goal of 1.5 degrees of global warming, within reach.
Being responsible for approximately 75 per cent of the world's energy consumption and over 70 per cent of global greenhouse gas emissions, cities are at the core of climate action.
A global challenge
Also this Wednesday, at the World Expo in Dubai, the UN launched the Climate Smart Cities Challenge.
The initiative is an open innovation competition to identify climate smart solutions and reduce urban impact, between the cities of Bogotá, Colombia; Bristol, United Kingdom; Curitiba, Brazil; and Makindye Ssabagabo, Uganda.
According to UN-Habitat, "the climate ambitions of these cities are impressive and addressing them will have a powerful impact in shaping how city leaders, innovators and local communities respond to the climate emergency."
Competition
With these four cities selected, the competition is now asking innovators, including technologists, start-ups, developers, finance experts and more, to submit their best solutions to the unique challenges identified. The application period closes on 5 January.
Up to 80 finalists (up to 20 per city) will be selected to work closely with these four cities, learn more about their challenges, collaborate on solutions, and ultimately form teams to demonstrate solutions in the real-world.
The winning teams will share up to 400,000 Euros to leverage further investment and build towards system demonstration in 2023.
Around 4.5 billion people live in cities today, but that number is projected to grow by almost 50 per cent, by 2050. By mid-century, over 1.6 billion urban residents may have to survive through average summertime highs of 35 degrees Celsius.