Pandemic and the lessons for global metro cities
Across the world, cities are on the frontline of the unfolding COVID-19 crisis. Starting from metro cities with overwhelmed heath care systems, they are experiencing unprecedented strain across social, economic and environmental systems as economies grind to a standstill. Public transit systems are in a financial tailspin. Already a challenge at the best of times, the struggle to provide even basic access to water and sewerage is now especially acute in many growing cities across the global south. Daily wage earners and the urban poor of all stripes are suffering the most from the dual blows of lost income and a scarcity of city services and social safety nets that can protect them at a time of need.
Changes occurring in cities
Even before the current pandemic we knew cities needed to change significantly to meet the global goals outlined in the Paris Agreement, Sustainable Development Goals, or New Urban Agenda. The IPCC's report on what it will take to limit global warming to 1.5 degrees Celsius argued that all cities need to be net zero carbon emitters by 2050. To reach these goals will require major alterations to how we build, manage and live in cities – not just change, but transformational change. Such change may seem beyond reach, but from energy to housing to mobility, sustainable, cost-effective, more inclusive solutions are at hand. We simply need to have a vision bold enough to change people's understanding of what's possible in cities and the courage to make it happen at scale. One of the unintended consequences of this crisis has been that we have seen, quite dramatically, that radical change to our everyday lives and systems is indeed possible. Amidst the fear and uncertainty, people are also seeing fragments of what a future city could look like. For example, people across the world are breathing better air than they have in decades due to a dramatic decline in vehicle traffic and factory output. In Jalandhar, an industrial northern city in India, people woke to see snow-capped Himalayan ranges 200 miles away, a sight not seen in generations. People are unwittingly enjoying "car-free street days" on a daily basis, finding that walking and biking are also viable and even preferred. Emergency workers are finding that cycling is simply the fastest and safest way to get around. Cities like Bogotá, Berlin and Mexico City have expanded pedestrianization efforts to encourage these activities. Learning a lesson from this national and city leaders should use this opportunity to focus on four key areas where transformational change is possible:
Planning and development of city system
The most immediate need is to work with partners to generate the data required at the city and neighborhood scales to better monitor and respond to changing conditions on the ground. Cities cannot fix what they do not understand, and this crisis has made clear just how little many municipal governments understand about what is happening in their cities, or the potential impact of different policy options. Creative partnerships with communities, NGOs, the private sector and universities are necessary to fill the gaps. Hong Kong and Singapore set up public health monitoring and response systems during the SARS outbreak, for example, that prepared them well to handle COVID-19 now.We are seeing that social, economic and environmental resilience are all closely linked as three interconnected systems with significant dependencies on each other. Cities function as systems, and this pandemic has created a major opportunity to build back better, more inclusively and with greater resilience to future shocks. We should focus on giving cities the technical support and data to create integrated social, economic and infrastructure strategies at the local level. And at the national level, we need to improve governance to allow more seamless national-local coordination for emergency response and recovery. What happens in cities, does not stay in cities. But cities cannot do it on their own. They often need help from regional and federal authorities, including fiscal transfers and national sectoral policies, to realize significant change.
Required safety net of all types
This pandemic shows the fragility of many of the jobs that underpin urban economies, in cities of all types. In the United States, more than 26 million new jobless claims have been filed so far. In India, more than half a million migrant workers have left cities since the announcement of a nationwide lockdown. Informal workers, from day laborers to Uber drivers, have no employment contracts, insurance or income at times like this, and now face the impossible choice of exposure to the coronavirus or hunger. These jobs in the informal sector, the gig economy and numerous low-wage formal sector jobs are crucial to urban economies. But workers in these sectors lack the fiscal and social safety nets necessary to ride out a crisis. Cities need to shore up urban economies with stronger social and fiscal safety nets for informal and low-wage workers, including targeted income support and increased access to social and economic services. This pandemic is exposing existing fault lines with respect to poor physical infrastructure and inequalities in access to core urban services. It's also raised questions about healthy density in cities. The most successful cities are able to achieve livable density – a balance where benefits of agglomeration are significantly higher than the cost of congestion. This crisis should make cities rethink how they can achieve livable density. In fact, density is a precondition for effective urban service provision. It's the lack of access to essential services such as water, housing and health care, that has exacerbated the challenge of responding effectively to COVID-19. Large proportions of people don't have decent housing to self-isolate, basic water and sanitation to wash hands, access to health care or transport options to get help, or jobs they can do at home. These challenges, which they cope with every day, are now exacerbated.
We need to bring laser sharp focus on investing in infrastructure and housing for better health, wellbeing and resilience for the urban poor. This involves identifying and investing in high-risk locations, including poor and under-resourced communities. It means improving infrastructure in informal settlements across the developing world to bridge the urban services divide. And it means building infrastructure that is intentionally geared towards a low-carbon future. If we want to maximize the chances for success, however, and have enough doses to end the coronavirus disease 2019 (COVID-19) pandemic, current piecemeal efforts won't be enough. If ever there was a case for a coordinated global vaccine development effort using a "big science" approach, it is now. An initiative of this scale won't be easy. Extraordinary sharing of information and resources will be critical, including data on the virus, the various vaccine candidates, vaccine adjuvants, cell lines, and manufacturing advances. Allowing different efforts to follow their own leads during the early stages will take advantage of healthy competition that is vital to the scientific endeavor. All of this will require substantial funding, which is the big ask of big science. Late-stage clinical trials are not cheap, nor is vaccine manufacturing. Ideally, this effort would be led by a team with a scientific advisory mechanism of the highest quality that could operate under the auspices of the World Health Organization (WHO). In many ways, COVID-19 is perfectly suited to a big science approach, as it requires multilateral collaboration on an unprecedented scale. In the race to develop a COVID-19 vaccine, everyone must win.
Moscow joins the G20 Smart Cities Alliance project for responsible adoption of digital technologies
Moscow has been selected as one of the pilot regions to implement the global policy roadmap for the responsible use of digital technologies. Cooperation with members of the G20 Smart Cities Alliance will allow Moscow to share its accumulated experience and analyze the world's best practices in the use of digital technologies.
The Russian capital will become a member of the G20 Smart Cities Alliance project, which, as part of the development of digital infrastructure, will cooperate in developing common principles and approaches in the areas of information security and personal data protection, increasing the availability of urban infrastructure and electronic services for people with disabilities developing broadband communication networks and open data infrastructure.
37 megacities, including Barcelona, ​​Bogota, Brasilia, Buenos Aires, London, Lisbon, Manila, Melbourne, Mexico City, Milan, San Jose, Istanbul and others, will work on the roadmap of the G20 Smart Cities Alliance. The community involves authorities, international organizations in the field of IT regulation, experts not only from the G20 countries, but also cities interested in digitalization of territories.
The International Smart Cities Alliance was formed in 2019. The organization aims to create international norms and rules for the responsible use of advanced technologies.
Department of Information Technologies of Moscow
The Department of Information Technologies of Moscow (DIT) has been rapidly developing and actively growing for the past 5 years. During these years we have created over a thousand systems and services and we are pursuing the target of launching around 300 new projects annually. Today, we are proud of having digitalized over 166 state services, this is obviously more than any other region of Russia. Moreover, within the last years we have created an outstanding number of 178 portals, including the official Mayor and Government of Moscow web-site "mos.ru". Our systems cover over 60 industries and penetrate into each aspect of
Moscow citizens' everyday lives, our products and services include:
Electronic queue for Civil registry office;
Arrangement of remote medical appointments;
Personalelectronicmedicalrecords;
Children assignment to kindergardens/schools/extracurricular activities;
Providing schools with cutting edge technological equipment;
Obtaining references, enquiries and services remotely;
Numerous projects in housing and public amenities, starting from telemetrics and
Energetics to the possibility of submitting water usage information.
Current structure of the Department distinguishes up to 30 unique products and programs, including medical and education systems informatization, creation of crowdsourcing platforms, development of various resources and portals for Moscow and its citizens. We are aimed at continuing the process of effective informatization of the city with an emphasis on innovation development and advanced technologies application.
Cities at Centre of International Initiative to Add Jobs and Protect the Planet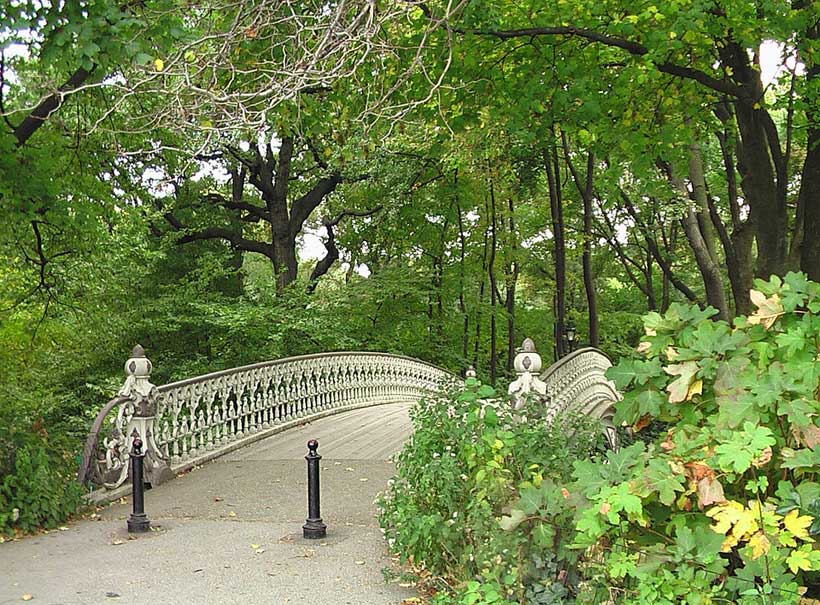 Cities are engines of growth, contributing some 80% to global GDP, but they also account for 75% of global greenhouse gas emissions. Even in a post-COVID-19 future, urbanization is expected to grow. Cities, suburbs and the global infrastructure system have a great impact on nature, yet their role in protecting biodiversity loss and mitigating climate change has been underestimated, until now.
To help transform cities into engines of economic growth compatible with planetary and human well-being, the World Economic Forum is collaborating with the government of Colombia and the Alexander von Humboldt Institute for Research on Biological Resources on a new global initiative, BiodiverCities by 2030. This initiative will help cities around the world unlock opportunities for urban growth while protecting the environment.
In order to shape a nature-positive future, the initiative is curating a high-level commission of 25 world-renowned experts and practitioners from government, the private sector, academia and civil society. The Global Commission on BiodiverCities by 2030 will build a shared, framework and forward-looking perspective on the BiodiverCities concept.
The publicly accessible framework will outline how cities can shift from the current untenable relationship with rural areas and natural resource assets towards a more nature-positive model, which, research indicates, can add jobs to the economy. On the back of this knowledge framework, the initiative will also build on the Forum's Strategic Intelligence platform and on a community of innovators and entrepreneurs in close partnership with the World Economic Forum's UpLink platform.
As President Duque stated, "Colombia is the world's most biodiverse country by square kilometer, and we have the challenge and the responsibility to protect nature in cities while improving people's wellbeing. We are excited to partner with the World Economic Forum and key international actors to help shape a much-needed global agenda on BiodiverCities. Building on our produce while conserving and conserve while producing policy, we are eager to both share Colombian cities' efforts and experiences, and to learn from valuable international knowledge and best practices."
Klaus Schwab, Founder and Executive Chairman of the World Economic Forum, said: "COVID-19's impact is a stark reminder of our imbalance with the natural world. As cities face the enormous task of recovering from the impact of the COVID-19 pandemic, BiodiverCities by 2030 aims to show how nature-positive cities can offer transformative opportunities for the benefit of people, planet, health and livelihoods. We greatly look forward to working with the President of Colombia and other partners on this important global initiative and connecting with a community of experts, mayors and policy-makers."
Research shows that nature-positive solutions, or those that add value back into nature, can create healthier and more resilient cities while generating $3 trillion in business opportunities and creating 117 million jobs. "Cities can be cooler in the summer, have cleaner air and be better protected against flooding if we can put nature at the heart of its development model," said Akanksha Khatri, Head of the Nature Action Agenda, World Economic Forum.
At the World Economic Forum's Sustainable Development Impact Summit 2020, and during the United Nations General Assembly meeting, President Duque called for a broader effort to advance cities and sustainable development through a "BiodiverCities" approach.
A network of nine Colombian cities, including Barranquilla as one of the initial pilots, aims to include biodiversity in their urban development models and to promote the interaction of citizens with nature. The Ministry of the Environment and Sustainable Development of Colombia is leading efforts to pilot this initiative with support by the World Resources Institute and the Alexander von Humboldt Institute for Research on Biological Resources.
BiodiverCities by 2030 comes at a vital moment. The COVID-19 pandemic has challenged assumptions about work, transportation and city living; and, nature-positive cities can offer transformative opportunities for the benefit of people, planet, health and livelihoods.This new global initiative and partnership between the World Economic Forum and Colombia will promote cities' potential to drive pro-biodiversity urban growth.
Cities Are Key to India's Post-Pandemic Growth
The unfolding COVID-19 pandemic has been catastrophic for cities, which have borne the brunt of the outbreak. According to estimates, about 70% of India's GDP comes from its cities and around 25-30 people migrate to the cities from rural areas every minute. However, most big cities in India have wide economic disparity, with expansive slums and a large urban poor population. Studies estimate that about 25 million households in India – 35% of all urban households – cannot afford housing at market prices. It is time to create a new urban paradigm that enables cities to be healthier, more inclusive and more resilient.
The World Economic Forum's new report, Indian Cities in the Post-Pandemic World, highlights the country's most pressing urban challenges that were further exacerbated by the pandemic. The report provides insights for translating the lessons learned from the pandemic into an urban reform agenda.
The impact of the pandemic has been profoundly uneven on different population groups. Vulnerable populations, including low-income migrant workers, have suffered the dual blows of lost income and weak social-protection coverage. The pandemic has also laid bare gender-based imbalances in public and private life in India's urban areas.
The report, produced in collaboration with the IDFC Institute in Mumbai, compiles insights from leading global and Indian urban experts across seven thematic pillars: planning, housing, transport, environment, public health, gender and vulnerable populations.

Among other recommendations, the report underscores the critical role data can play in helping cities manage and direct emergency operations during a crisis. But data alone is not a panacea; realizing the potential of cities requires empowered and capable governance, investment in transport and infrastructure to fuel productive urban economies, and a rethink of outdated planning norms and regulations.
The wide-ranging recommendations compiled in the report include:
· A rethink of outdated urban planning regulations, which will make cities more compact, commuter-friendly and green
· Greater decentralization and empowerment of local governments, which will allow for more proximate and responsive governance
· Addressing supply-side constraints to building houses at an affordable cost and encouraging a vibrant rental housing market that allows for labour mobility
· Investing in transport solutions that recognize the need to integrate peri-urban areas with urban cores
· Bolstering health capacity in cities by increasing the number of trained healthcare personnel; ensuring that infrastructure has adequate functional capacity, aligned with current and future demands
· Prioritizing inclusivity by addressing the biases and impediments faced by women and vulnerable populations in accessing urban opportunities
· Prioritizing action on environmental sustainability, air pollution and disaster management in urban rebuilding efforts
"Well-designed and governed cities can be dynamic centres that spur innovation, drive economic productivity and provide citizens with a good quality of life. The pandemic is an opportunity to address historical urban challenges and bring about positive long‑term change," said Viraj Mehta, Head of India and South Asia and Member of the Executive Committee, World Economic Forum.
"Amidst every pandemic, from the bubonic plague to the Spanish flu, pundits have foretold the death of cities. And yet they have emerged stronger every time. The pandemic can be a turning point in India's urban journey, if we draw the right lessons and translate them into lasting change," said Reuben Abraham, Chief Executive Officer and Senior Fellow, IDFC Institute.
The Indian Cities in the Post-Pandemic World report is part of the World Economic Forum's broader collaboration with the IDFC Institute for a working group on Rebuilding Cities which has emerged from the Regional Action Group for South Asia. This group brings together public and private sector leaders and prominent experts from the region to interact regularly in order to support an adequate public-private response to the COVID-19 pandemic and jointly chart recovery efforts.
The working group on Rebuilding Cities is partnering with multiple Indian state governments to constitute state-level working committees comprising local/municipal government representatives, urban experts and other relevant stakeholders to devise implementable and context-specific urban reform recommendations.