Consumer protection in India has a rich history with its desirability being felt through ages. Consumer movements in India have evolved over many centuries and were finally institutionalised in 1986 with the enactment of the Consumer Protection Act, 1986. The first and foremost responsibility of the government is to ensure smooth and easy redressal of consumer grievance. If the government is futile in rectifying the atrocities of the consumers it results in consumers moving to courts and forums for their demands. To study the consumer movements in India it is important to look at the mechanism of consumer redressal present in the country which is briefly discussed in the first section of this article.
Consumers are the backbone of the economy of every country and it is the government's job to keep the producers in check so that the consumers don't suffer. The consumer protection laws in India are still a little vague and complex that makes them ineffective. To make the laws more effective the consumers should be made aware of their rights and obligations because the major hindrance in effectiveness of consumer protection is consumers' obliviousness towards their rights.
Consumption has always been an integral part of any society. With the advent of hyper industrialization, there are bound to be some shortcomings that the producers have to address. To effectively make their damage good, people have to mobilize together and speak as a community.
The Consumer Protection Act, 1986 was enacted a benevolent legislation that states the rights of consumers and address the consumer redressal mechanism. It has enabled ordinary consumers to opt for speedy and less expensive redressal of their complaints.[1] Although there has been many legislations protecting consumers before independence like the Sale of Goods Act, 1930, Contract Act, 1872, this is the first time that specific attention has been given to general consumers.
The National Consumer Disputes Redressal Commission (NCDRC) was set up under Consumer Protection Act, 1986. It's a quasi-judicial body with a President and eleven members. It has 3 types of jurisdiction i.e. Original, Appellate and revisional.[2] Under the Consumer Protection Act, NCDRC is entitled to entertain cases from Central and State governments because they qualify as "complainant" under section 2(b)(iii) of the Act. The complaints are processed under the supervision of Registrar by officers of NCDRC before placing them before the Hon'ble benches for hearing. The president is the head of the body and can distribute judges at each bench according to his discretion. Under section 23 of the Consumer Protection Act the complainant can file a review petition before the Hon'ble Supreme Court of India. The discharge of functions is governed under Consumer Protection Rules, 2017. Dept. Of Consumer Affairs allocates budget to NCDRC and the same is reflected in the Demand for Grants of Dept. Of Consumer Affairs. All the information regarding the cases, commission, statutes and workings of the Courts is available on NCDRC's website in accordance with the Right to Information Act. All the information regarding National Commission is supplied within 30 days.
The NCDRC has the authority to entertain cases where the claimed compensation is above one crore and any appeal against state commission. It can also pass orders against the cases judged by any state commission where it feels that the proper procedure is not followed or where it feels that the court has exercised a power ultra vires.
Role Of NGOs Towards Consumer Protection
Consumer protection is of superlative importance in India as the population if India is ever increasing. They demand variety of goods and services every day, and there is an ever-increasing demand. Here we can see the number of cases filled by the consumers in the year 2017-18. This drastic improvement in the filing of the cases is because the awareness which is being spread through various forums, like advertisements, booklets, rallies, social media, and various other platforms. Here we take a brief look at what consumer protection entails in India.
NGOs have always been an integral part of the consumer movements in India and all over the world. They have paved the path for generating the awareness towards consumer rights violations as well as instilled the sense of justice in the people for claiming compensation for the same. The role of NGOs or consumer organizations is of paramount importance because, a general consumer is not always aware of his rights and even if they are, they don't have enough means or understanding of the working of the various procedures laid by the law. The Consumer Protection Act 1986 has made it very opportune for the consumers to file cases and claim damages but this is mostly unknown to the actual consumer population, hence keeping them in the dark. NGOs come into play here. There are various NGO throughout India who work toward consumer protection. Some of the famous NGOs are VOICE, Common Cause, Consumer Awareness, Protection and Education Council of Karnataka, Consumer Guidance Society India.The need for NGO and self-regulatory authorities in the implementation of consumer rights is of supreme standing. They are needed because:
Awareness
One of the main reasons for the lack of awareness regarding consumer protection is the lack of education and vigilance. Education facilitates awareness. Due to the lack of education the consumers suffer silently without claiming for the implementation of their rights. The graph of the survey undertaken by CUTS International, depicts the lack of awareness among the consumer population.[3]
A survey was done by CUTS International to test the awareness of the Indian consumer, followings were the findings:[4]
Awareness regarding the various government schemes.
20% were aware about the consumer protection act.
More than 50% were not even aware of the "Jago Grahak Jago" campaign.
40% were aware about the food safety act.
TARI was recognized by 27% of the people, Electricity Regulatory Commission was recognized by 26%.
Urban dwellers are more aware about their rights, hence NGOs should work at the ground level with the villagers to spread awareness regarding their rights.
Research:
For representation of their grievances efficiently in the consumer court, consumers need to have the sufficient knowledge and skill for conducting the research. Many if the consumer grievances can be resolved with various surveys and studies. Now certain organization is researching the lead content in the children toys. These types of studies can only be conducted with proper research and skill. This is a skill which needs practice to be developed. Hence with the help of NGOs consumers can file and contest cases resourcefully. a consumer cannot always conduct various lab tests or advanced research which needs capital as well as the knowledge, here the NGOs can do this and help pace the implementation the consumer rights. In the graph below, it represents the awareness of the consumers regarding various laws in place. Given that the consumers are not well acquainted with any of them comprehensively, the need for NGOs to help them regarding research is imperative.
Counselling:
The consumers are not always aware of the laws designed for them; with NGOs the legal aid becomes more accessible to the general public. NGOs can find and appoint people who are well conversant with the laws of the land and can represent and help them file cases. Additional to this, they observe the implementation of laws by the local authorities which were passed by the legislators. They can file public interest litigation cases and work towards representing the common sentiment of the people in the court.
Publication and media:
The consumer movement gained traction due to the various awareness drives organized by the NGOs. They pressurize the government on spreading awareness. We see advertisements like "Jago Grahak Jago" on television and we see numerous booklets, reports etcetera. Through these the consumers can communicate their grievances and raise their voice against the mal practices. In today's digital and tech savvy world they operate blogs and online portals to keep in touch of the ground level reports and encourage the consumers to use this means to contact them for help. They also conduct various public meeting to advocate for consumerism and conduct open negotiations where the consumer community can meet and discuss their concerns. Some sources state that the consumers are more likely to be educated about their consumer rights through the televisions.[5]
Unanimous representation of the NGOs
There are many NGOs in across India. If all the NGOs will unanimously come under a same banner and take the consumer movement forward, then the movement will be more effective than it is today due to the region-specific approach of the NGOs. Along with addressing the problems of the people at the ground level, they should come together and file PILs which will gain traction and impose pressure on the government to take swift action.
PILs filled by the NGOs':
The most efficient way to make the voice of the consumer heard is through the means of law. There are many cases filled daily, here we will discuss some of the landmark judgments of the PILs filled by the NGOs.
Afcons Infrastructure Ans Ors.v. Cherian Verkay Construction And Ors.– In this case, the court held that arbitration agreement is mandatory for dispute adjudication. At any point in the suit, the court cannot force the parties to go for necessary adjudication. The consent of both the parties is important for arbitration under section 89 of CPC.
Indian Medical Association vs V.P. Shantha & Ors.– In this case, it was held that doctors will come under the purview of Consumer Protection Act even though they are regulated by Indian Medical Association. So, medical negligence was made inexcusable.
Lucknow development authority v. MK Gupta – In this case, the Supreme Court held that all the functions rendered to consumers come under the definition of Consumer Protection Act. Even if the service is provided by statutory authorities the consumers are entitled to compensation.
Role of the government
The beginning of the consumer movement in India dates back to 1960s and the 1970s when there were rampant practices of unprincipled and unfair trade practices like food shortages, black marketing, hoarding, adulteration of food materials and edible oil. All of it led to a consumer movement being propagated, till then the limited consumer organizations were just involved in writing articles and booklets. There was no legal system in place to hold the seller accountable and the maxim "caveat venditor" has no legal standing. It was always the responsibility of the consumer to be aware of the product or service they are subscribing to. The consumer movement around the world took acceleration and India was behind. Due to the pressure and active pursuing of the NGOs and self-regulating authorities a monumental step was taken by the Indian government and it passed the Consumer Protection Act 1986 in the 1986 Session of the Parliament. This legislation became a milestone in the societal and commercial legislations in the country. In addition to this many laws were legislated to cater to the interests of implementing the consumer rights, some include Standards of Weights and Measures Act, MRTP Act, Essential Commodities Act and Prevention of Food Adulteration Act. But these laws were neither penal nor preemptive in approach and did not make availableprompt trials and disposalof the grievances of the pained consumers.
National consumer chair:
For the first time in history the Ministry of Consumer Affairs of India, Food and Public Distribution, Department of Consumer Affairs Government of India has set up a Consumer chair which is being headed by Prof. Ashok Patil.[6] He will be heading the chair for 3 years. This step, taken by the central government, will be monumental for the prolongation of the Consumer Movement in India. This chair has been set up to provide the consumer an efficient mode to access justice which they are entitled to.
Jago Grahak Jago:
This was an initiative started by the government of India in the year 1983.[7]This was an initiative to spread awareness among the consumers regarding various goods and services they use in their day to day life. Through this portal consumers can register complains. They also showcase numerous advertisements on the television to make the consumers aware of the unfair trade practices. The Jago Grahak Jago campaign was known to 51% of the population, due to its use of media to communicate the various remedies under the Consumer Protection Act.
National consumer helpline
13 years back, on March 2005, as a part of the "JagoGrahakJago" campaign the Department of Consumer Affairs started a consumer helpline to provide assistance to the consumers. This is to make the implementation of COPRA more efficient. The consumers can seek help regarding their grievances by just making a call to the National Consumer Helpline.
Even after much efforts by the self-regulatory authorities and the government intervention the responses received is just 21%. Hence, in India we need more efforts to spread vigilance regarding the consumer rights and their violation and the mode which need to be taken to address the concerns of the consumers.
This is the breakdown of the areas of various consumer grievances.[8] Most complains registered by the NCH was for the E-commerce sector, 19%. Let's look at it in detail.
Working Towards Reducing Delays And Improving Consumer Satisfaction:
Among the many items on the agenda of the government, it should also give substantial importance in reducing delays in the Consumer Court. Due to the delays the willingness of the consumers to file complains is deteriorating.
Working towards improving consumer satisfaction
The below graphs depicts the level of consumer satisfaction with the griveance redressal mechanisms, and reflects on their experience in the Consumer forum.[9] A huge proportionate of people are not completely satisfied with the mechanism at place, which gives the government sufficient reason to improve it.
E-commerce grievances
Now a days the grievances regarding the online consumer market is on a high. This is because the 21st century is pacing towards the digital age. The below graph specifies the increase in the consumer complains in the year 2015-16 and 2016-17.[10] The government can set up another helpline which will deal with these cases unambiguously.
We have a case which was filled by the Telecom Watchdog against the online giants Amazon and Flipkart. The approved that these e-commerce giants were violating the Foreign Direct Investment norms. They circumvented the FDI norms by steering popular goods at much discounted rates through proxy 'controlled sellers' and this cause the pushing out of the small businesses off the market. The New Delhi High Court has recently issued a notice to the two companies.
Cross National Comparison Of Consumer Attitudes
Different countries have different mechanisms in place to deal with consumer movements. While the more developed economies have an established institution regarding consumer protection, developing countries like India are still in the nascent stages to develop their consumer forums. In this section, we'll study this same distinction and how it came into being.
The paramount step in ensuring that the rights of the consumers are protected is for the consumers to know what their rights are and how they can be enforced. In this regard, the dept. Of Education, Pennsylvania, U.S. had published a handbook titled 'Consumer Education Organisation and Implementation'. In the context of the said Consumer Awareness, a very little literature is provided in India.[11] This difference is awareness is of prime importance in regards to improving the consumer culture in India.
Another aspect of difference between U.S. and India is the enforcement of the statutes regarding Consumer Protection. Where in the U.S. the Federal Trade Commission's sub-unit, Bureau of Consumer Protection, is using latest technology to easily facilitate consumer protection India is still left behind in addressing the complaints. The West has developed a highly developed Artificial Intelligence systems like Robocalls and automated answering protocols that help the consumer file a complaint easily and effectively. This again ties back to the issue of the awareness of citizens about consumer rights.
Disposition of cases is another factor that plays an important role in consumer protection. Speedy disposal of cases is a must in cases of consumer protection so that the consumer doesn't suffer. While in the United States a lot of stress is placed upon the speedy disposal of cases, in India unfortunately the process is delayed by numerous complexities such as lab tests, unavailability of dates, etc. While the specified period of disposal is three to five months in the statutes, the dates of two subsequent hearings is this much apart in India.
Consumer protection in US focuses on economics of information. Under right information, competition would force sellers to produce high quality products which meet the safety standards in all the aspects. In India, because the right information about the safety standards is still vague and complex, most of the times there is a conflict between different laws.[12] An instance of dissemination of information is regarding an automobile's mileage. The manufactures have to disclose the actual mileage that an automobile can give and not the mileage that the automobile would grant in the ideal condition.
Right to choice is another matter of concern for Indian consumer market. Right of choice means the availability of products at the competitive and fair price at all the places. The competitive culture of the west has developed over the centuries while in India it is still in its nascent stages. By 1969 comparative analysis of magazines had become the norm in the west. Consumer reports held a lot of stake in right to choice with led the way in the sales of magazines. In India this revolution is being brought by online platforms where the prices are constantly scrutinized and kept in check.
To maintain the pressure on the government it is important to have some consumer organisations. While there are more than 100000 registered consumer organisations in the US[13], there are about 8000 consumer organisations in India. This shows that India is far behind U.S. in terms of consumer redressal. Because of the gap between the consumer and the redressal system, most of the consumer protection doesn't get filed. While the consumer organisations in US are making sure that all the aggrieved get justice, for the limited number of organisations in India it is difficult to get all the consumers under the spectrum of consumer protection.
Consumer forums have not been successful in tackling the increasing consumer disputes. More than 4.5 lakh cases are pending in courts that suggests the miserable condition of consumer redressal in India. To tackle this issue, the govt. have to take immediate steps such as keeping vigil on availability of judges, contribute to R&D so that lab tests doesn't waste time of the courts, establishing more benches in each part of state throughout the country. There have been many landmark cases under the Consumer Protection Act some of which are:
Chief Administrator, H.U.D.A. & Anr. v. Shakuntla Devi : In this case the Supreme Court held that for entitlement to compensation it's necessary to prove damage.
Charan Singh v. Healing Touch Hospital and Others: The supreme court held that damages depend on facts of each case. No rigid rule can be set for universal application.
Om Prakash v. Reliance General Insurance : The supreme court held that insurance company cannot reject liability on technical grounds.
Manjeet Singh v. National Insurance Company Ltd. & Anr.: It was held that insurance company is liable to accept liability for hijacked vehicle.
Shri Rajendra Agarwal v. Shoppers Stop Limited: The CCI held that individual consumer grievances cannot be treated as competition concern.
New India Assurance Co. Ltd. v. Hilli Multipurpose Cold Storage Pvt. Ltd.: It was held that the respondent party have to reply within 15 days.
Dr. M. Kochar vs Ispita Seal: NCDRC said that No cure is not medical negligence.
M/S Emaar MGF Land Limited & Anr. v. Aftab Singh: Supreme court held that arbitration clause does not restrict consumer from filing a complaint with consumer forum.
Karnataka Power Transmission Corporation v. Ashok Iron Works Private Limited: Supreme Court held that supply of electricity is not considered 'sale' under the Act.
State of U.P. and Ors. v. All U.P. Consumer Protection Bar Association: Supreme court directed all the states to draft rules and regulations for better implementation of the Consumer Protection Act.

Consumer Movements in different areas
Telecom
Usually, consumer protection in Telecom sector is imposed by licensing arrangements or telecom act. The main provisions of the act aim at improving choices for consumers, to reduce prices, achieve better quality and avoid exploitation. In JK Mittal v Union of India the Delhi high court held that the respondent is not a telegraph authority under the telegraph act, 1885. The Supreme Court had given a broad interpretation in which it said that the consumer protection act is in addition and not in derogation to any law for the time being in force. The high court of Delhi held the suit maintainable in consumer forums. Through this case it was established that the suits against private telecom companies are maintainable in consumer forums.[14]
Health Care
Health care is one of the most controversial sectors where consumer rights have to be protected. In the Consumer Protection Act, 2019 the government of India has removed the word 'healthcare' which was added in the draft bill. There was a huge consumer movement about the removal of word healthcare because medical negligence is an integral part of consumerism in India and by removing the word it was being interpreted that the liability of doctors is diminished, but as was expounded in the Indian Medical Association vs V.P. Shantha & Ors case, the word includes medical negligence in the new definition of services as well.[15]
Food Industry
Food industry is the 5th largest industry in India. The Food Safety and Standards Authority of India has started the Food Smart campaign to raise awareness among consumers about food safety. The landmark case of Nestle Noodles, Maggie, was a testament to right to knowledge and the right to healthy food. In the case it was reported that the noodles were not harmful to health and the lead content was well within limits.[16] This case serves as an instance where consumer movements are most effective and provide the society a perspective of the justice for consumers.
Conclusion
Through the course of this article we have seen how Consumer Movements have evolved from being just conceptualized to being institutionalized. Consumer Protection is a necessity in a consumer dominated country like India. Consumer Movements go a long way in tacking the problem of consumer protection. When the people of a country stand up against a lazy government only then can the voice of consumers be strengthened.
This article focused on the mechanism of consumer redressal in our country. Different agencies have different roles to play and the government has the duty to duly resolve all the disputes. Studying the consumer redressal mechanism in other countries we saw where we lag behind. Although our government has taken various measures to resolve Consumer Disputes, there is still a long way to go in case of consumer protection.
The role of NGOs in eradicating a social evil is of eminent importance and this is the case with consumer protection also. A lot of NGOs are striving towards providing justice to consumers. To make the work of NGOs more impactful the government has the duty to provide them with necessary funds to do so.
While the government is doing its bit, it is equally necessary for the consumers to be aware of their rights and act on them. The government can't do anything if the consumers do not take active steps to control the problem of Consumer exploitation. Hence, it is the moral duty of both the government and the consumer to act towards Consumer Protection.
---
[1] National Consumer Disputes Redressal Commission, 'History' (NCDRC) <http://ncdrc.nic.in/history.html> accessed 29 November 2019.
[2] National Consumer Disputes Redressal Commission, 'Details Under Right To Information Act-2005' (NCDRC) <http://ncdrc.nic.in/rti.html> accessed 29 November 2019.
[3]CUTS International, 'Report: State of Consumer Affairs India'(CUTS International, 2012) <http://lms.nls.ac.in/pluginfile.php/1146/mod_page/content/8/Report_State_of_the_Indian_Consumer-2012.pdf>accessed 28 November 2019.
[4]CUTS International, 'Report: State of Consumer Affairs India'(CUTS International, 2012) <http://lms.nls.ac.in/pluginfile.php/1146/mod_page/content/8/Report_State_of_the_Indian_Consumer-2012.pdf>accessed 28 November 2019.
[5] CUTS International, 'Report: State of Consumer Affairs India'(CUTS International, 2012) <http://lms.nls.ac.in/pluginfile.php/1146/mod_page/content/8/Report_State_of_the_Indian_Consumer-2012.pdf>accessed 28 November 2019.
[6]Apurva Singh,'Prof. Ashok R Patil, Professor of Law, NLSIU nominated as a member of the Central Consumer Protection Council' (SSC Online, 19 November 2018)
<https://www.scconline.com/blog/post/2018/11/19/prof-ashok-r-patil-professor-of-law-nlsiu-nominated-as-a-member-of-the-central-consumer-protection-council/>accessed 27 November 2019
[7]Government of India, 'Jago Grahak Jago complains portal'
<http://www.jagograhakjago.com/register-complaint/>accessed 27 November 2019
[8]Government of India, 'Consumer helpline'<https://consumerhelpline.gov.in/nch.php>accessed 29 November 2019
[9]CUTS International, 'Report: State of Consumer Affairs India'(CUTS International, 2012) <http://lms.nls.ac.in/pluginfile.php/1146/mod_page/content/8/Report_State_of_the_Indian_Consumer-2012.pdf>accessed 28 November 2019.
[10]Government of India, 'Consumer helpline'<https://consumerhelpline.gov.in/nch.php>accessed 29 November 2019
[11] Sanjay Kaptan, 'Consumer Movement in India: Issues and Problems' (Sarup & Sons, 1st edn, 2013) accessed 30 November 2019.
[12]Journal of Institutional and Theoretical Economics, 'Regulation: Analysis and Experience in West Germany and the U.S.A.: A Symposium' (October 1983), pp. 527-544 accessed 26 November 2019.
[13] Yakoob C., 'A study on the impact of the consumer protection act 1986 on consumer movement, with special reference to northern districts of Kerala' (Department of Commerce and Management Studies , University of Calicut, 1998) accessed 25 November 2019.
[14] Ashok R. Patil, 'Consumer Protection Law' (Annual Survey of Indian Law, The Indian Law Institute, 2016) pp. 319-346 accessed 24 November 2019.
[15]Dipak Dash, 'Consumer bill draft removes healthcare from Services' (Times of India, 2 June 2019) <https://timesofindia.indiatimes.com/india/consumer-bill-draft-removes-healthcare-from-services/articleshow/69935129.cms> accessed 29 November 2019.
[16] Samanwaya Rautray, 'Maggi Controversy: SC revives govt's case against Nestle India in NCDRC' (Economic Times, 4 January 2019) <https://economictimes.indiatimes.com/industry/cons-products/food/supreme-court-revives-governments-case-in-ncdrc-against-nestle-india/articleshow/67363564.cms> accessed 24 November 2019.
Can e-commerce help save the planet?
If you have logged onto Google Flights recently, you might have noticed a small change in the page's layout. Alongside the usual sortable categories, like price, duration, and departure time, there is a new field: CO2 emissions.
Launched in October 2021, the column gives would-be travellers an estimate of how much carbon dioxide they will be responsible for emitting.
"When you're choosing among flights of similar cost or timing, you can also factor carbon emissions into your decision," wrote Google's Vice President of Travel Products, Richard Holden.
Google is part of a wave of digital companies, including Amazon, and Ant Financial, encouraging consumers to make more sustainable choices by offering eco-friendly filter options, outlining the environmental impact of products, and leveraging engagement strategies used in video games.
Experts say these digital nudges can help increase awareness about environmental threats and the uptake of solutions to reduce greenhouse gas emissions.
"Our consumption practices are putting tremendous pressure on the planet, driving climate change, stoking pollution and pushing species towards extinction," says David Jensen, Digital Transformation Coordinator with the United Nations Environment Programme (UNEP).
"We need to make better decisions about the things we buy and trips we take," he added. "These green digital nudges help consumers make better decisions as well as collectively drive businesses to adopt sustainable practices through consumer pressure."
Global reach
At least 1.5 billion people consume products and services through e-commerce platforms, and global e-commerce sales reached US$26.7 trillion in 2019, according to a recent UN Conference on Trade and Development (UNCTAD) report.
Meanwhile, 4.5 billion people are on social media and 2.5 billion play online games. These tallies mean digital platforms could influence green behaviors at a planetary scale, says Jensen.
One example is UNEP-led Playing for the Planet Alliance, which places green activations in games. UNEP's Little Book of Green Nudges has also led to more than 130 universities piloting 40 different nudges to shift behaviour.
A 2020 study by Globescan involving many of the world's largest retailers found that seven out of 10 consumers want to become more sustainable. However, only three out of 10 have been able to change their lifestyles.
E-commerce providers can help close this gap.
"The algorithms and filters that underpin e-commerce platforms must begin to nudge sustainable and net-zero products and services by default," said Jensen. "Sustainable consumption should be a core part of the shopping experience empowering people to make choices that align with their values."
Embedding sustainability in tech
Many groups are trying to leverage this opportunity to make the world a more sustainable place.
The Green Digital Finance Alliance (GDFA), launched by Ant Group and UNEP, aims to enhance financing for sustainable development through digital platforms and fintech applications. It launched the Every Action Counts Coalition, a global network of digital, financial, retail investment, e-commerce and consumer goods companies. The coalition aims to help 1 billion people make greener choices and take action for the planet by 2025 through online tools and platforms.
"We will bring like-minded members together to experiment with new innovative business models that empower everyone to become a green digital champion," says Marianne Haahr, GDFA Executive Director.
In one example, GDFA member Mastercard, in collaboration with the fintech company Doconomy, provides shoppers with a personalized carbon footprint tracker to inform their spending decisions.
In the UK, Mastercard is partnering with HELPFUL to offer incentives for purchasing products from a list of over 150 sustainable brands.
Mobile apps like Ant Forest, by Ant Group, are also using a combination of incentives and digital engagement models to urge 600 million people make sustainable choices. Users are rewarded for low-carbon decisions through green energy points they can use to plant real trees. So far, the Ant Forest app has resulted in 122 million trees being planted, reducing carbon emissions by over 6 million tons.
Three e-commerce titans are also aiming to support greener lifestyles. Amazon has adopted the Climate Pledge Friendly initiative to help at least 100 million people find climate-friendly products that carry at least one of 32 different environmental certifications.
SAP's Ariba platform is the largest digital business-to-business network on the planet. It has also embraced the idea of "procuring with purpose," offering a detailed look at corporate supply chains so potential partners can assess the social, economic and environmental impact of transactions.
"Digital transformation is an opportunity to rethink how our business models can contribute to sustainability and how we can achieve full environmental transparency and accountability across our entire value chain," said SAP's Chief Sustainability Officer Daniel Schmid.
UNEP's Jensen says a crucial next step would be for mobile phone operating systems to adopt standards that would allow apps to share environment and carbon footprint information.
"This would enable people to seamlessly calculate their footprints across all applications to develop insights and change behaviours," Jensen said. "Everyone needs access to an individual' environmental dashboard' to truly understand their impact and options for more sustainable living."
Need for common standards
As platforms begin to encode sustainability into their algorithms and product recommendations, common standards are needed to ensure reliability and public trust, say experts.
Indeed, many online retailers are claiming to do more for the environment than they actually are. A January analysis by the European Commission and European national consumer authorities found that in 42 per cent, sustainability claims were exaggerated or false.
To help change that, UNEP serves as the secretariat of the One Planet network, a global community of practitioners, policymakers and experts that encourages sustainable consumption and production.
In November, the One Planet network issued guidance material for e-commerce platforms that outlines how to better inform consumers and enable more sustainable consumption, based on 10 principles from UNEP and the International Trade Centre.
The European Union is also pioneering core standards for digital sustainability through digital product passports that contain relevant information on a product's origin, composition, environmental and carbon performance.
"Digital product passports will be an essential tool to strengthen consumer protection and increase the level of trust and rigour to environmental performance claims," says Jensen. "They are the next frontier on the pathway to planetary sustainability in the digital age."
2022: Small Medium Business & Economic Development Errors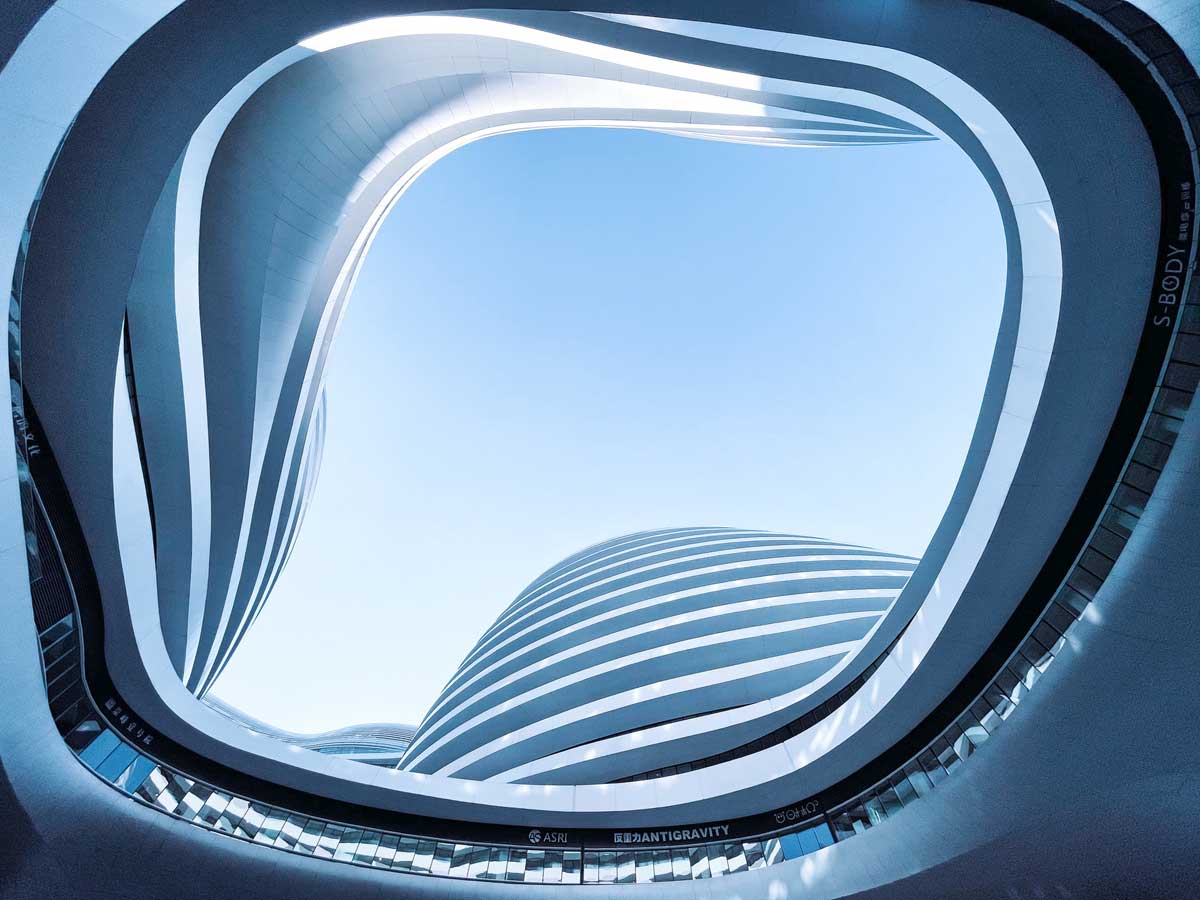 Calling Michelangelo: would Michelangelo erect a skyscraper or can an architect liberate David from a rock of marble? When visibly damaged are the global economies, already drowning their citizenry, how can their economic development departments in hands of those who never ever created a single SME or ran a business, expect anything else from them other than lingering economic agonies?
The day pandemic ends; immediately, on the next day, the panic on the center stage would be the struggling economies across the world. On the small medium business economic fronts, despite, already accepted globally, as the largest tax contributor to any nation. Visible worldwide, already abandoned and ignored without any specific solutions, there is something strategically wrong with upskilling exporters and reskilling manufacturers or the building growth of small medium business economies. The SME sectors in most nations are in serious trouble but are their economic development rightly balanced?
Matching Mindsets: Across the world, hard working citizens across the world pursue their goals and some end up with a job seeker mindset and some job creator mindset; both are good. Here is a globally proven fact; job seekers help build enterprises but job creators are the ones who create that enterprise in the first place. Study in your neighborhoods anywhere across the world and discover the difference.
Visible on LinkedIn: Today, on the SME economic development fronts of the world, clearly visible on their LinkedIn profiles, the related Ministries, mandated government departments, trade-groups, chambers, trade associations and export promotion agencies are primarily led by job seeker mindsets and academic or bureaucratic mentality. Check all this on LinkedIn profiles of economic development teams anywhere across the world.
Will jumbo-pilots do heart transplant, after all, economic performance depends on matching right competency; Needed today, post pandemic economic recovery demands skilled warriors with mastery of national mobilization to decipher SME creation and scalability of diversified SME verticals on digital platforms of upskilling for global age exportability. This fact has hindered any serious progress on such fronts during the last decade. The absence of any significant progress on digitization, national mobilization of entrepreneurialism and upskilling of exportability are clear proofs of a tragically one-sided mindset.
Is it a cruise holiday, or what? Today, the estimated numbers of all frontline economic development team members across 200 nations are roughly enough to fill the world-largest-cruise-ship Symphony that holds 6200 guests. If 99.9% of them are job-seeker mindsets, how can the global economic development fraternity sleep tonight? As many billion people already rely on their performances, some two billion in a critical economic crisis, plus one billion starving and fighting deep poverty. If this is what is holding grassroots prosperity for the last decade, when will be the best time to push the red panic button?
The Big Fallacy of "Access to Finance" Notion: The goals of banking and every major institution on over-fanaticized notions of intricate banking, taxation are of little or no value as SME of the world are not primarily looking for "Access to Capital" they are rather seeking answers and dialogue with entrepreneurial job creator mindsets. SME management and economic development is not about fancy PDF studies of recycled data and extra rubber stamps to convince that lip service is working. No, it is not working right across the world.
SME are also not looking for government loans. They do not require expensive programs offered on Tax relief, as they make no profit, they do not require free financial audits, as they already know what their financial problems are and they also do that require mechanical surveys created by bureaucracies asking the wrong questions. This is the state of SME recovery and economic development outputs and lingering of sufferings.
SME development teams across the world now require mandatory direct SME ownership experiences
The New Hypothesis 2022: The new hypothesis challenges any program on the small medium business development fronts unless in the right hands and right mindsets they are only damaging the national economy. Upon satisfactory research and study, create right equilibrium and bring job seeker and job creator mindsets to collaborate for desired results. As a start 50-50, balances are good targets, however, anything less than 10% active participation of the job creator mindset at any frontline mandated SME Ministry, department, agency or trade groups automatically raises red flags and is deemed ineffective and irrelevant. 
The accidental economists: The hypothesis, further challenges, around the world, economic institutes of sorts, already, focused on past, present and future of local and global economy. Although brilliant in their own rights and great job seekers, they too lack the entrepreneurial job creator mindsets and have no experience of creating enterprises at large. Brilliantly tabulating data creating colorful illustrative charts, but seriously void of specific solutions, justifiably as their profession rejects speculations, however, such bodies never ready to bring such disruptive issues in fear of creating conflicts amongst their own job seeker fraternities. The March of Displaced cometh, the cries of the replaced by automation get louder, the anger of talented misplaced by wrong mindsets becomes visible. Act accordingly
The trail of silence: Academia will neither, as they know well their own myopic job seeker mindset. In a world where facial recognition used to select desired groups, pronouns to right gatherings, social media to isolate voting, but on economic survival fronts where, either print currency or buy riot gears or both, a new norm; unforgiveable is the treatment of small medium business economies and mishmash support of growth. Last century, laborious and procedural skills were precious, this century surrounded by extreme automation; mindsets are now very precious.
Global-age of national mobilization: Start with a constructive open-minded collaborative narrative, demonstrate open courage to allow entrepreneurial points of views heard and critically analyze ideas on mobilization of small mid size business economies. Applying the same new hypotheses across all high potential contributors to SME growth, like national trade groups, associations and chambers as their frontline economic developers must also balance with the job creator mindset otherwise they too become irrelevant. Such ideas are not just criticism rather survival strategies. Across the world, this is a new revolution to arm SME with the right skills to become masters of trade and exports, something abandoned by their economic policies. To further discuss or debate at Cabinet Level explore how Expothon is making footprints on new SME thinking and tabling new deployment strategies. Expothon is also planning a global series of virtual events to uplift SME economies in dozens of selected nations.
Two wheels of the same cart: Silence on such matters is not a good sign. Address candidly; allow both mindsets to debate on how and why as the future becomes workless and how and why small medium business sectors can become the driving engine of new economic progress. Job seekers and job creators are two wheels of the same cart; right assembly will take us far on this economic growth passage. Face the new global age with new confidence. Let the nation witness leadership on mobilization of entrepreneurialism and see a tide of SME growth rise. The rest is easy.
Rebalancing Act: China's 2022 Outlook
Authors: Ibrahim Chowdhury, Ekaterine T. Vashakmadze and Li Yusha
After a strong rebound last year, the world economy is entering a challenging 2022. The advanced economies have recovered rapidly thanks to big stimulus packages and rapid progress with vaccination, but many developing countries continue to struggle.
The spread of new variants amid large inequalities in vaccination rates, elevated food and commodity prices, volatile asset markets, the prospect of policy tightening in the United States and other advanced economies, and continued geopolitical tensions provide a challenging backdrop for developing countries, as the World Bank's Global Economic Prospects report published today highlights.
The global context will also weigh on China's outlook in 2022, by dampening export performance, a key growth driver last year. Following a strong 8 percent cyclical rebound in 2021, the World Bank expects growth in China to slow to 5.1 percent in 2022, closer to its potential — the sustainable growth rate of output at full capacity.
Indeed, growth in the second half of 2021 was below this level, and so our forecast assumes a modest amount of policy loosening. Although we expect momentum to pick up, our outlook is subject to domestic in addition to global downside risks. Renewed domestic COVID-19 outbreaks, including the new Omicron variant and other highly transmittable variants, could require more broad-based and longer-lasting restrictions, leading to larger disruptions in economic activity. A severe and prolonged downturn in the real estate sector could have significant economy-wide reverberations.
In the face of these headwinds, China's policymakers should nonetheless keep a steady hand. Our latest China Economic Update argues that the old playbook of boosting domestic demand through investment-led stimulus will merely exacerbate risks in the real estate sector and reap increasingly lower returns as China's stock of public infrastructure approaches its saturation point.
Instead, to achieve sustained growth, China needs to stick to the challenging path of rebalancing its economy along three dimensions: first, the shift from external demand to domestic demand and from investment and industry-led growth to greater reliance on consumption and services; second, a greater role for markets and the private sector in driving innovation and the allocation of capital and talent; and third, the transition from a high to a low-carbon economy.
None of these rebalancing acts are easy. However, as the China Economic Update points out, structural reforms could help reduce the trade-offs involved in transitioning to a new path of high-quality growth.
First, fiscal reforms could aim to create a more progressive tax system while boosting social safety nets and spending on health and education. This would help lower precautionary household savings and thereby support the rebalancing toward domestic consumption, while also reducing income inequality among households.
Second, following tightening anti-monopoly provisions aimed at digital platforms, and a range of restrictions imposed on online consumer services, the authorities could consider shifting their attention to remaining barriers to market competition more broadly to spur innovation and productivity growth.
A further opening-up of the protected services sector, for example, could improve access to high-quality services and support the rebalancing toward high-value service jobs (a special focus of the World Bank report). Eliminating remaining restrictions on labor mobility by abolishing the hukou, China's system of household registration, for all urban areas would equally support the growth of vibrant service economies in China's largest cities.
Third, the wider use of carbon pricing, for example, through an expansion of the scope and tightening of the emissions trading system rules, as well power sector reforms to encourage the penetration and nationwide trade and dispatch of renewables, would not only generate environmental benefits but also contribute to China's economic transformation to a more sustainable and innovation-based growth model.
In addition, a more robust corporate and bank resolution framework would contribute to mitigating moral hazards, thereby reducing the trade-offs between monetary policy easing and financial risk management. Addressing distortions in the access to credit — reflected in persistent spreads between private and State borrowers — could support the shift to more innovation-driven, private sector-led growth.
Productivity growth in China during the past four decades of reform and opening-up has been private-sector led. The scope for future productivity gains through the diffusion of modern technologies and practices among smaller private companies remains large. Realizing these gains will require a level playing field with State-owned enterprises.
While the latter have played an instrumental role during the pandemic to stabilize employment, deliver key services and, in some cases, close local government budget gaps, their ability to drive the next phase of growth is questionable given lower profits and productivity growth rates in the past.
In 2022, the authorities will face a significantly more challenging policy environment. They will need to remain vigilant and ready to recalibrate financial and monetary policies to ensure the difficulties in the real estate sector don't spill over into broader economic distress. Recent policy loosening suggests the policymakers are well aware of these risks.
However, in aiming to keep growth on a steady path close to potential, they will need to be similarly alert to the risk of accumulating ever greater levels of corporate and local government debt. The transition to high-quality growth will require economic rebalancing toward consumption, services, and green investments. If the past is any guide to the future, the reliance on markets and private sector initiative is China's best bet to achieve the required structural change swiftly and at minimum cost.
First published on China Daily, via World Bank