Mahatma Gandhi, India's anti-colonial nationalist and political ethicist once remarked, "Peace between countries must rest on the solid foundations of love between individuals." In the present era when modern diplomacy seems to blur the component of 'love' and pays special homage to 'power' as a tool to determine a country's potential; the friendship of India and Kuwait traditionally standsas an exception. The paper showcases that the primordial foundations of mutual trust and beneficial cooperation continue to weave the two Asian nations together; set aside prodigious enmity in the global arena.
India, once a part of the British colonies has been one of the earliest countries to recognize Kuwaiti independence. Prior to the discovery of oil, Indo-Kuwait trade revolved around dates and pedigreed horses, taken over by pearls and teak-wooda bit later.Kuwait's exports and choice of Indian Rupee as its legal tender until 1961re-iterates that India has been the natural trading partner of Kuwait ever since.
The diplomatic relations on the other hand, began in June 1962 with the appointment of Yacoub Abdulaziz al-Rasheed, the first Kuwaiti Ambassador to India. Kuwait has been one of the first countries to extend support to India during 1962 Indo-China war, got furious with India's pro-Iraq stance and the demolition of Babri Masjid in 1992-conflicts, that they managed to normalise in the following years. From ideological enemies to close allies, the two withstood the test of time to a great extent. Perhaps, Kuwait's democratic political structure, non-aligned foreign policy and the grant of freedom of speech at the present dayis a replica of Indian model that reflects much about the commonality between the political and social approaches of both the countries and their way forward.
Strengths
The book West Asia and the Region: Defining India's Role says, "There is hardly any region in the world with which India has better, warmer and more cordial relations than the Arab World."
The statement holds utmost significance given the geographical proximity that has always influenced the trade dimension between India and Kuwait. India has consistently been one of the top ten trading partners of Kuwait, with a bilateral trade of approximately $5 billion, reported a senior official from Kuwait investment Authority. Kuwait is the source of 10-11% of India's annual crude oil requirements. With a 2.7% year over year growth, bilateral trade between India and Kuwait in 2018-19 stood at US $8.76 billion, having Indian exports worth US $1.33 billion and imports totaling US $7.43 billion.
The rise and expansion of trade has enabled international migration over the years. Migration further facilitated the relocation of Indians to Kuwait as the largest expatriate community, Kuwaiti Interior Ministry points out. The large rates of migration continue to render dual benefits. Kuwait has started opening up to economic development that demands manpower from abroad. India, with surplus labour force has become one of the main suppliers toKuwait and other West Asian regions. In this sense, migration of Indian families to Kuwait provides them employment while Kuwait'steam of skilled engineers, doctors, scientists, technicians, architects, management consultants and unskilled labour completes.
At the same time, migration has fostered good cultural relations. When people move from one place to another they carry their customs, traditions, rituals, philosophy and religion. Islam and Hinduism, as a result became more compatible. Today, the socio-cultural influences have led to the introduction of Indian cuisine, musical instruments, costumes and jewellery into the Gulf culture.
Weaknesses
Indo-Kuwait relationship, like every other alliance has some stumbling blocks. U.S. military and defence support to Kuwait is one. U.S. assists Kuwaiti military with education and training, also provides assistance to the country's English language and developmental exchange programs. Thus, Kuwait's relative dependence on U.S. restricts a faster engagement with third world socialist countries like India.
The line of bilateral trade curtail further includes the lack of publicity of Indian goods in Kuwaiti market, the book 'Persian Gulf 2013: India's Relations with the Region' states.Indian goods, especially machinery and appliances are high-quality. While India remains ready to export goods involving modern technology, Kuwaiti buyers are ignorant of India's technological progress. Apart from thestiff competition from European and Asian countries, inability of the Indian exporters to advertise policies and organize sales promotion is the root cause which briefly calls out for action if the two aim to broader their trade chains in the future.
The conflicting national interest is perhaps another factor. In 2004, agreements were made to initiate a three-fold increase in India's exports to Kuwait in return of double the value of Kuwait's crude oil to India. For a country with adverse balance of payments, impositions in relation to the crude oil led to massive domestic production in India. The dilemma however, began for Kuwait whose entire economy is based on petroleum products, cannot afford to increase the imports at the cost of oil.
Finally, Corruption in Kuwait impedes much of Indo-Kuwaiti trade. Transparency International, an international anti-corruption watchdog 2017 Corruption Perception Index ranks the country 85th out of 180. Such rampant corruption dominated by the public officials and civil servants implicates the practices of hoodwinking, retards much of Kuwait's good-will in the mind of Indian investors in many cases.
Opportunities
The countries have enormous potential to shape the geo-political world order, are working relentlessly towards it. Most importantly, there are better prospects of Indian products in Kuwait's retail and Mall culture. As Indian products are more cost-effective in comparison to the Western counterparts, Kuwaiti merchandisers from super markets prefer them. Outlets such as Lulu hyper-market or Max India that have multiple outlets across Middle East, should be kept into close vigilance for that matter.
India's experience in the fields of economic development can provide sound basis for expansion and advancement to both the countries. It is a hard reality that Kuwait will be a major oil exporting country even in the coming years, so economic developments in some fields might open new array of opportunities. Several efforts have been initiated on the part of Kuwait's government to execute such development schemes, if executed will open up a range of new job vacancies.
Developments in the sector of Information and Communication Technology would also be commendable. While Kuwait has well-trained and specialized manpower for the sector, India has come across a long way in the advancement of ICT's. Adding up to the joint ventures, establishing an India-Kuwait Information Technology Park would be a great move.
Education sector, specifically Student Exchange Programs offer limited choices to both Indian students and Kuwaiti's as of now. Student exchange programs helps budding workforce to famaliarize themselves with another country's culture, lifestyle, language etc. Although both the countries expressed consent to practice the same, there is limited evidence that the same is being applicable at the university level. The suggestion comes in line to the recent invalidation of IIT degree by Kuwaiti authorities. It's high time to consider the matter and explore opportunities in a way that benefits the youth of both the nations.
Threats
Hitherto, most of them aroused from terrorism. Kuwait, perhaps not the direct victim faces severe repercussions as a result of Sectarian tensions between Sunni and Shi'ite. The conflict constantly threatens to transform the mapping of Middle East, widen fissures and poses threat of transnational jihadi networks, which hampers much of Kuwait's day to day balance. The storm, accompanied with the onset of global pandemic COVID-19becomes a matter of urgent concern for India.
Subsequently, the biggest challenge for India is to bring back its migrants given the inadequate protection from COVID-19 in Kuwait. Indian migrants are kept in labour camps with poor sanitary conditions. While most of the sectors have implemented remote working policies, a large number of workers stand exempted from these benefits.
World-wide lockdowns has also led to a decline in the demand of oil and its prices. Reduction in oil prices means that Kuwait will have to manage its public expenditure by reducing foreign labourers and reserving job positions for the locals. Because Kuwait has the largest Indian diaspora, cases of unemployment for Indians is likely to shoot up.
A third implication would be stiff competition for oil between Gulf nations. Since all the Gulf nations will be hit hard, cut-throat competition is to spring up by the end of this pandemic where every GCC will aim to increase its exports further hampering the functioning of existing trade chains.
Given the current constraints, India will have to assure full cooperation with Kuwait to halt the spread of corona virus. This is a tedious process and requires the use of diplomatic channels and safety nets, India and Kuwait put forth their will to travel the extra miles.
To sum up, Indo-Kuwait bilateral relationship has been decent since time immemorial. Though there continues to be a room for economic expansion, the two never fail to back each other in time of crisis. Their understanding and rationale in dealing with the global pandemic is worth appreciating. The possibility of increasing competition amongst GCC besides approaching unemployment raises an uncertainty regarding how the relationship will unfold in the nearing future; India and Kuwait should be able to work out a future roadmap well in time.
West sees Iran in a new way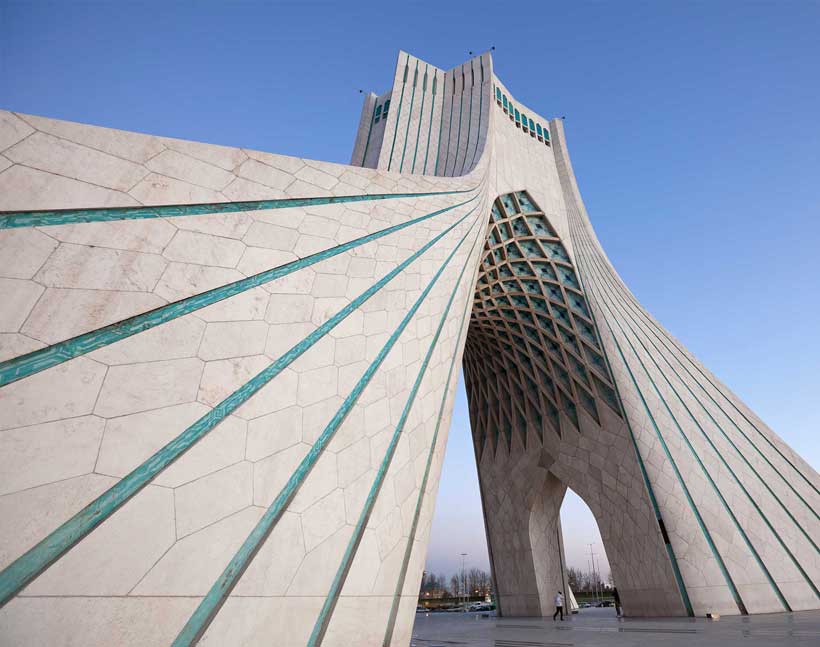 The Wall Street Journal reported from Tehran that "a lethal crackdown and an ailing economy have quieted anti-government street demonstrations organised protests have largely tapered off." The paradox is, this interpretation is widely applicable in the contemporary world situation, including many G7 countries. How can one pretend there are no "protestor grievances" in Britain or France today, and, yet, how come they are mute? – asks Indian Ambassador and prominent international observer M.K. Bhadrakumar.
The western narrative never cared to admit that Iran is ruled by elected governments. The big question is, would such street violence have erupted in Iran without the covert support and coordination by foreign intelligence agencies? It is pointless to discuss Iran's politics while in denial mode about the whole history of foreign interference in that country's internal affairs.
Meanwhile, Associated Press reported that Iran and Russia are also moving toward linking their banking systems, turning their back on the petrodollar. Read the US Energy Information Administration data o know why the AP report matters. Simply put, almost a quarter of the world's oil reserves and around 40 percent of the world's gas reserves may potentially be traded outside the western banking system if Russian and Iranian policies work in tandem, dealing a body blow to the "world currency," American dollar.
Suffice to say, there is no question that the protests in Iran were a western reaction to the emerging alliance between Iran and Russia. Now that the protests over hijab have "tapered off," the modus operandi will shift from colour revolution back to the classic mode of sabotage and assassinations (especially after Benjamin Netanyahu's return to power in Israel.)
The burgeoning military cooperation between Iran and Russia puts Tehran on Washington's crosshairs. In the context of the Ukraine conflict, the West see Iran in a new way. Indeed, the Russian interest in getting Iran on board the Moscow-brokered process of Turkish-Syrian rapprochement underscores that the Kremlin has jettisoned whatever past reserve it would had about aligning with Iran in geopolitical projects.
Foreign Minister Sergey Lavrov stated at a press conference with the visiting Egyptian Foreign Minister Sameh Shoukry in Moscow that "Russia, Iran, and Turkey are members of the 'Astana troika', which has been handling the Syrian settlement. Therefore, I consider it absolutely logical that any further communication on bringing relations between Turkey and Syria back to normal will also involve Russia and Iran."
Turkish President Recep Erdogan's foreign policy advisor Ibrahim Kalin has said: "We are pleased that Iran is joining this process. Iran is an important side. I think it will be able to contribute to this process. The participation of Iran in the negotiating process, which is held with the mediation of Russia, will make it easier."
Unsurprisingly, a convergence of interests between the US, Israel and Kurds (and Kiev) to settle scores with Iran is only to be expected. The early signs are already there.
According to Iran's defence ministry, three drones were involved in the attack at about midnight on a military facility in the city of Isfahan. It said one drone was destroyed by air defence systems and two were caught by "defence traps", causing minor damage to a building. There were no casualties.
Pentagon spokesperson Brig Gen Patrick Ryder promptly said 'the US military played no part in the strikes,' but declined to speculate further.
However, Wall Street Journal quoted unnamed "US officials and people familiar with the operation" as saying Israel had carried out the attack. The New York Times also named Mossad, Israel's intelligence service, citing "senior (US) intelligence officials".
Isfahan province is home to a large air base, a major missile production complex and several nuclear sites. Iran's official Irna news agency said the drones had targeted an ammunition manufacturing plant. The BBC highlighted that "The attack comes amid heightened tensions over Iran's nuclear programme and its supply of arms to Russia's war in Ukraine."
However, a stunning dimension to this sordid affair is that a top aide to the Ukrainian president Zelensky linked the Isfahan attack to the alleged supply of Iranian drones to Russia. An unnamed Iranian official has since reacted that unless Kiev disowned any such linkage, Tehran too may adopt "a new approach that is appropriate to the behaviour of the Kiev government."
Not much ingenuity is needed to connect the dots in the Isfahan attack — Ukrainian and Israeli intelligence (and the American masterminds in Kiev) operated through the Kurdish groups based in Iraqi Kurdistan, which have long-standing links to both the US and Mossad, and "sleeper cells" within Iran.
The bottomline is that – today almost anything concerning Iran's security would have a foreign dimension.
The role of Guangdong Province in the Egypt – China relationship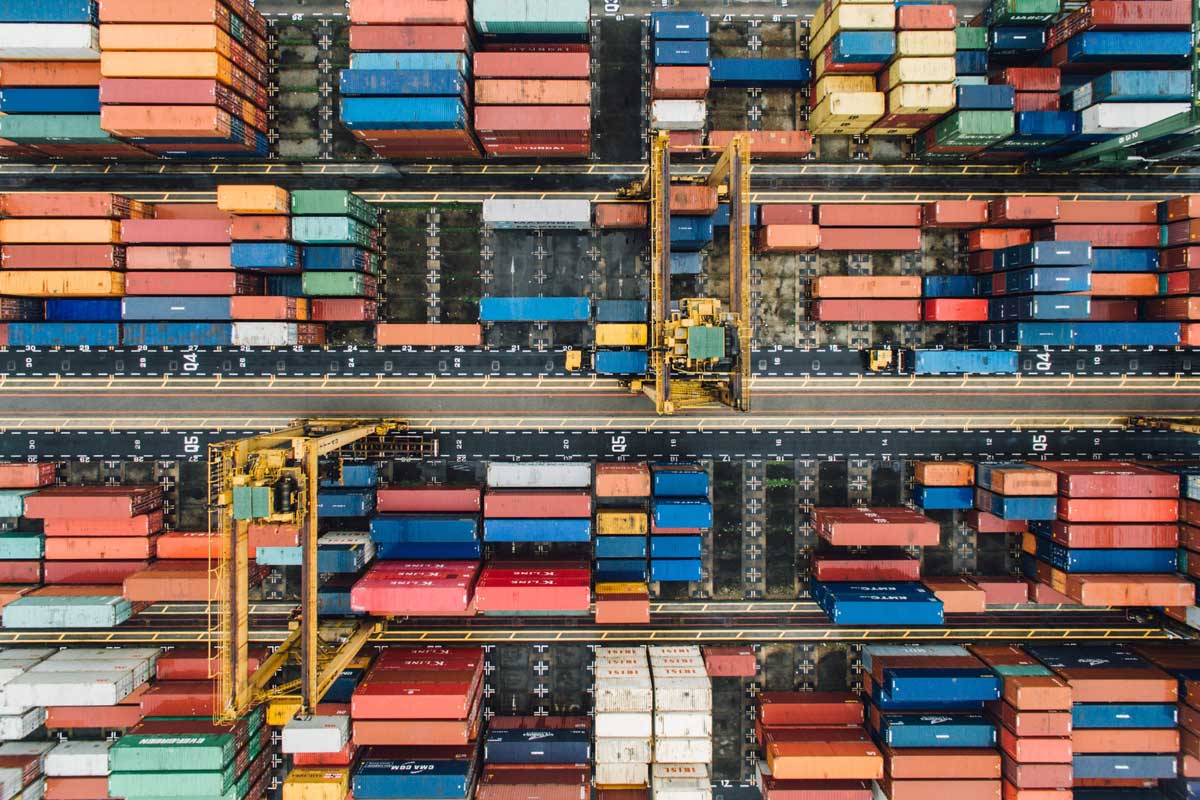 For the past few years, Egypt-China bilateral trade has witnessed a big leap where Egypt has opened up its markets to the Chinese products. There are many aspects that impressed me the most about the economic and trade cooperation between Egypt and China, regarding the recent important role of Guangdong in the Egypt – China relationships.
Guangdong has special relations with Egypt, as they work together to advance and strengthen economic and commercial exchange and cooperation with the continent of Africa, and in particular with Egypt, as Egypt was keen to work and conduct many discussions and joint meetings with officials of Guangdong Province on enhancing investment and trade between Guangdong, China and Egypt. The trade and economic cooperation talks of Guangdong Province with Egypt came under the supervision of the (People's Government of Guangdong Province), in cooperation with the Foreign Trade and Economic Cooperation Authority of Guangdong Province and the General Authority for investment and Free Zones in Egypt. The (General Federation of Egyptian Chambers of Commerce) is also keen to open prospects for joint economic and investment cooperation with Guangdong Province.
Both Egypt and the officials at Guangdong have already held (a conference on investment and trade between the Chinese province of Guangdong and Egypt) to identify the most important joint investments between the two parties.
The Guangdong provincial government has prepared an unprecedented large-scale trade and economic delegation to visit Cairo, which included more than 60 institutions with great weight covering all disciplines to participate in the talks with the Egyptian side. This Chinese delegation represented a number of leading and important institutions in Guangdong Province, in the field of communications, household electrical appliances, building and construction, the manufacture of motorcycles, furniture, spinning, weaving and other light industries, to transfer their expertise and investments to the Egyptian side.
Officials in the Chinese province of "Guangdong", which represents the largest province in China in terms of the volume of foreign trade exchange, signed many agreements for investment cooperation with Egyptian businessmen.
The agreements included the establishment of a number of joint venture companies between the Egyptian and Chinese sides in the field of electronics, motorcycles and information technology, in addition to one agreement stipulating the acquisition of 32.5% of the shares of the Egyptian "Raco" electronics company by the Chinese "GD Media" holding company and Carrier for the manufacture of refrigerators.
The total value of the agreements signed yesterday amounted to about 400 million dollars and comes within the framework of activating the role of Chinese companies in the economic zone northwest of the Gulf of Suez, which is being developed by TEDA-Egypt.
Most of the agreements between Egypt and Guangdong are aiming to transfer the Chinese manufacturing technology to the Egyptian market, provided that it is re-exported to the Middle East and African markets with an Egyptian mark of origin, to enjoy the incentives offered by the governments of neighboring countries for exported and locally manufactured products.
The first of these agreements between Cairo and Guangdong was an agreement between the Ministry of Foreign Trade and Economic Cooperation in Guangdong Province and the TEDA Egypt Investment Company to promote the economic zone in the northwest of the Gulf of Suez to Chinese companies.
The Chinese Guangdong Group also signed an agreement with Egypt China Friendship Motorcycle Company to export motorcycles, in addition to another agreement to establish a factory to assemble bicycles locally.
The same group also signed another agreement with Metal Technical Company to export electronic devices and freedom products, while Guangzhou Environstar Company signed an agreement with "Teda Egypt Company" to set up a non-woven fabric factory.
And the Guangzhou Dayun Motorcycle Company signed an agreement with the "Ibrahim Mahmoud Ibrahim" group to establish the "Egypt-dayu" company for motorcycles. The China National Research Institute of Electrical Appliances also signed a joint cooperation agreement with Rajamec Mechanical and Electrical Works Company.
Guangzhou Wuyang Motors CO. also signed an agreement with the "United Brothers" company for the distribution of motorcycles and spare parts, while Finmek Electronics signed an agreement with the economic zone in the northwest of the Gulf of Suez for investment cooperation.
Shoppingmode Huawei for Communications and Information Technology signed 3 agreements, the first with the Suez Economic Zone to undertake the work of an integrated technology system for the region, in addition to an agreement with the National Center for Communications to conduct a training program on telecommunications technology, as well as signing an agreement with Luxor Governorate in the presence of Governor Samir Farag to establish E-learning project in the province.
Guangdong Winone Elevator entered into a partnership agreement with Megastar Elvato to export electric elevators.
Guangdong VTR Buo-Tech signed an agreement with Delta Vet Center for Feed Export, in addition to Guangdong Han's Yueming Laser Technology Company and Sharjah General Trading Company signed an agreement to export machinery.
Zhongshan City Fudi Electrical Equipment Company signed an agreement with Al-Fas Engineering Company to export home appliance accessories, in addition to TCL Overseas Marketing Company signing an agreement with the Engineering Company for Electronics and Technological Industries to export color televisions, while Zhaoqing Foodstuffs Company for export and import agreed with Al-Jasr Herbs Company for the export of agricultural products and the company "GAC-QHD (Meizhou)" for auto components, in agreement with the Matrix Engineering Company for the export of auto parts, while the Chinese Victory Furniture Factory signed an agreement with Beni Suef Governorate to establish a furniture company in the governorate.
In connection with the above, we reach an important conclusion that it is not possible to talk about Chinese investments in Egypt in isolation from addressing the tangible role of Chinese companies in the giant Guangdong Province in the process of economic and social development in Egypt, and the distinguished results they achieved in this regard. The Suez canal Zone for economic and trade cooperation between China and Egypt, known as TEDA, has become an industrial zone that enjoys the best comprehensive environment, the highest investment intensity and the highest production unit in Egypt, assisted by a large number of companies and investments in the Chinese province of Guangdong operating for years and after the launch of the Belt Initiative. And the Chinese road in Cairo, which had a special role in strengthening the special relations between Cairo and Guangdong as a special Chinese economic zone.
Iran: A major Replacement of Human Resources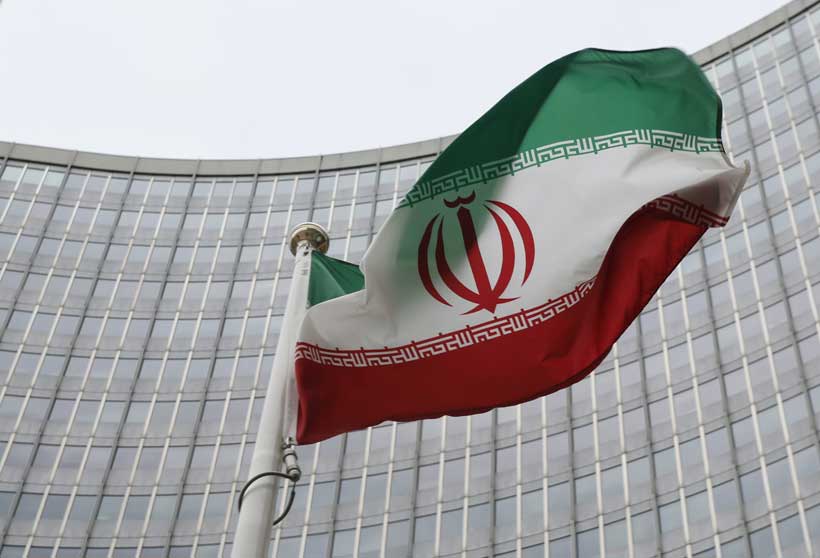 Since 1979, when the mullahs seized power, Iran has topped the list of countries affected by the "brain drain". What appeared to be local bleeding at the time may now become total bleeding affecting other sectors of the population.
The headline of one of the stories in the official news agency, IRNA, was: "It is not only the elite that migrate." The daily newspaper, Javan, affiliated with the Iranian Revolutionary Guards, warned that Iran was losing some of its best-educated people, and stated that mass immigration of "elite elements" "costs the nation millions of dollars." But immigration now attracts Iranians with less skills or devoid of skills.
According to the best semi-official estimates, since 1979 some eight million people, roughly 10 percent of the population, have left Iran, including an estimated 4.2 million highly educated and highly skilled people.
In the past four years, the brain drain has accelerated, with an average of 4,000 doctors leaving each year.
According to IRNA, at present, 30,000 general practitioners and senior nurses are awaiting the "good professional standing" certificates that developed countries require from those wishing to immigrate from so-called "developing countries", such as Iran.
A study conducted by two researchers from the University of Tehran, Adel Abdullah and Maryam Rezaei, showed that almost all Iranians who immigrate seek to enter the European Union or the so-called "Anglosphere" countries such as Britain, Canada, the United States, New Zealand and Australia.
Only 10 percent of potential immigrants are willing to go "anywhere else" to get out of Iran.
The immigration requests did not include a single request who wanted to go to a Muslim country, and the only exception is Iraq, which attracts thousands of Iranian mullahs and students of theology who go to Najaf and Karbala to escape the government's domination of religion in Tehran.
Potential immigrants also avoid China, India and Russia, while the only two Asian countries still attracting Iranians are Malaysia and Japan.
For many potential immigrants, the first destination they want to go to is Dubai, then Istanbul, then Cyprus and until recently Yerevan (the capital of Armenia), where visas are being applied for to desired destinations. Some immigrants may have to wait two or three years to obtain visas from the European Union, Canada and the United States.
Who migrates and why?
Some of the answers came from a three-year study conducted by Sharif University (Ariamher) in Tehran. According to the study, a survey of 17,078 people across all 31 provinces of Iran showed that 70 percent of senior managers and highly skilled employees in the public sector wish to immigrate.
In the projects and businessmen sector, 66 percent expressed their desire to emigrate. This figure drops to 60 percent among doctors, nurses and other medical personnel.
The study shows that the majority of potential immigrants are highly educated, unmarried youth from urban areas, i.e. the higher the education of the individual, the greater the desire to leave.
Among those who express "dissatisfaction with the current situation," 43 percent of them want to leave the country. This figure drops to 40 percent among those who feel "great satisfaction", which reveals that the desire to leave is deeper than occasional social and political concerns, which is confirmed by other figures in the same study.
Of those who felt "despairing about the future in Iran," 42 percent want to leave, a figure that drops to 38 percent among those who still have some hope for the country's future.
The study shows that the desire to flee Iran is not caused by economic hardship as a result of unemployment or inflation. It is not only the poor or the unemployed who wish to flee, but also those with good jobs, or candidates for well-paid jobs and a seat on the mullahs' train and their security and military partners.
The largest number of immigrants comes from the provinces of Tehran, Isfahan and Qom, where per capita income is 30 percent higher than the average income in the country. Poorer provinces such as Sistan Baluchistan, Boyer Ahmad, Koh Kiluyeh, and South Khorasan are at the bottom of the list in terms of immigrant numbers.
The study does not provide figures, but there is anecdotal evidence that tens of thousands of immigrants, especially to Canada and the United States, are descended from ruling Islamic families.
None of the studies we looked at suggested other reasons as potential attractions for immigrants, such as the great success stories of Iranian immigrants around the world. A study conducted by Nooshin Karami revealed that more than 200 politicians of Iranian origin now occupy senior positions in the political structures of 30 countries, including those of the European Union and the Anglosphere. 1000 Iranians hold senior positions in international companies, while thousands more are active in the media, scientific research and academic circles in the leading industrialized countries. Dozens of Iranian writers, poets, playwrights, and filmmakers have built successful careers for themselves outside of Iran.
At the other end of the spectrum, Iran also attracts immigrants from neighboring Iraq, from the Kurdish and Shiite Arab regions, the Nakhichevan enclave, Afghanistan and Pakistan, while hosting thousands of religious students from Yemen, Syria, Lebanon and Nigeria. Qom." According to state media, many students remain in Iran after completing their studies and marrying Iranian women.
All in all, Iran hosts more than six million "foreign guests," including Afghan, Pakistani, and Iraqi refugees. Interestingly, the desire to leave seems to have reached the "guests" as well. Between March 2021 and March 2022, more than half a million Afghan refugees returned to their homes.
To deal with the consequences of this "brain drain," the Islamic Republic unveiled a program to attract highly educated and skilled people from "anywhere in the world" with the promise of one-year contracts, good salaries, and enjoyment of "all citizenship rights except the right to vote."
An estimated 300,000 fighters who served under the Iranian command in Lebanon, Syria, and Yemen were promised permanent residence in Iran and access to agricultural land to start a new life.
Critics claim that the Khomeinist regime is pleased that so many potential opponents among the urban middle class are leaving Iran, as Iran can compensate for the loss of population with newcomers from poor Muslim countries who aspire to a better standard of living under what they see as a "true Islamic" regime.
It is worth noting that other authoritarian regimes, notably the former Soviet Union, communist China, North Korea, Vietnam, and Cuba, benefited from the exodus of what they saw as potential enemies from the middle class, allowing them to implement a scheme of "great replacement."
On this, Iranian Revolutionary Guard General Mohammad Reza Najdi said: "Let those who do not love us leave the country, to make room for those who love us."