Human Organ Trade in Global Perspective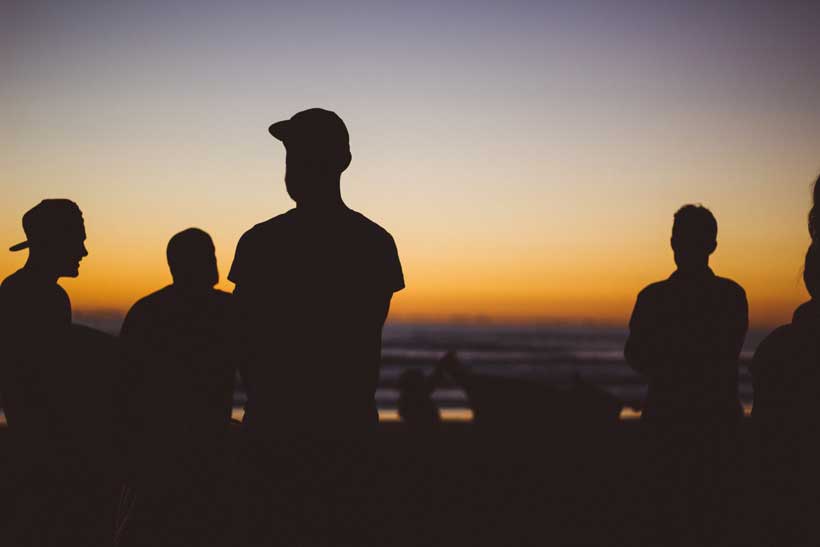 Human Organ Trade has become a lucrative business in the black market as some medical professionals, Nurses and middlemen are involved in this malpractice putting the lives of vulnerable poor people at risk .
Even some poverty-ridden communities sell their organs to feed their children and cover their domestic costs. The Middlemen sell the organs in millions of dollars while offering peanuts to the organ sellers.
Though , there are strict restrictions in place on such illegal practices globally, yet the Organ Trafficking continues unabatedly throughout the world especially in Africa, Asia and the countries where poverty ratio is relatively high and the nations hit by political turmoil and instability .
Iran is the only country where organ transplant has state permission and everyone can buy and sell organs as per WHO reports. Iran's economy has been paralyzed due to strict US economic sanctions. The other reasons of trafficking may be the maximum number of unemployment, bad governance, backwardness, illiteracy and poverty that prompts people to sell their organs such as Liver, kidney etc to support their family and children during hard times. Human Organ trafficking has also been prevented in UN resolutions .
Some analysts are of the view that there are some organized International groups having networks operating globally who exploit the poor segments to sell their organs by offering huge amounts of money and sell the same in lucrative International markets pocketing millions of dollars in so-called illegal Human organ Trade.
There are bitter facts about these malpractices that some well-known Medical Practitioners and Hospitals are running this secret business and playing havoc with the precious lives of the Poor people disregarding the laws in place or Human rights.
The Asian countries such as India, Iran and Pakistan have a high level of cases especially related to bonded labour and Brick Kiln Workers whose wages are withheld by the owners and compelling them to sell their organs to cover their debts ,daily livelihood and Health costs since no health insurance facility is provided to these poor brick kiln workers.
The African countries are relatively facing economic challenges, Political upheavals , rampant corruption, poor law and order situation . As a result of such issues , there is a high ratio of unemployment and lack of business opportunities.
These vulnerable poor communities are lured and trapped by Organ Trafficking Mafia by offering millions of dollars and depriving them of their organs such as Kidney, Liver etc.
The countries like Nigeria, Egypt, Philippines, Iran, Pakistan, India, Bangladesh have fallen prey to these Organ Trafficking mafias and despite some restrictions imposed by health Regulatory bodies worldwide including WHO, the Organ Trade and Transplantation continue unabated around the world regardless of any ban or legal issues as these mafias enjoy support from strongmen in power corridors and continue their illegal Organ Sale and Purchase business pocketing millions of dollars in black-markets while paying peanuts to organ sellers.
Despite UN general Assembly Resolutions against Human Organ Trafficking, the practice continues globally putting human rights at risk especially in Asian, African countries where poverty monster is gobbling the poor by compelling them to take an unethical decision that may prove disastrous in the Long run .
The international Health body (WHO) Study, as well as the related media reports, have revealed shocking facts that most of human organ trafficking cases happened with African Migrant Refugees in Egypt, Libya, as they were compelled to sell their Organs for the sake of livelihood as migrants, had limited citizenry rights in Egypt.
Human Organ trafficking and transplantation cases were reported in great numbers in Egypt as there were 250000 cases and the majority of them were related to migrant African refugee as reported by WHO report.
The study also revealed that most of the transplantation cases were related to persons with drug addiction, diabetic patients and the rich people who are used to alcoholic drinks that damaged their kidneys and immune system.
These patients were the forerunners in the purchase of notorious human organs to save their lives and feed the huge chunk of the funds to the hospitals conducting transplants in India, Iran, Pakistan, China, Egypt and Other parts of the world.
According to WHO, the cost of Transplantation varies from the country to country and region to region but the average cost ranges from $30000 -$40000 US dollars for Kidney related transplantation. The Organ trade is reported to have touched $160000 in international markets by so-called middlemen and doctors.
These facts are very shocking to the extent that even after costly organ Transplantation, 70% to 78% of patients reported health and physical complications in India, Pakistan, Iran, Egypt and other African Nations.
India leads in Transplantation cases in Asia as it has a network of Organ Transplantation Hospitals serving internal and external citizens. Pakistan has also Organ Transplantation Hospitals both in Public and Private sector the Prominent ones are SIUT, GIMS, Shifa, AKU, Ziauddin Hospitals. But these hospitals conduct transplants surgeries by authorized family donors for their blood relations.
It is good to step that Pakistan has established Human Organ Transplant Authority (HOTA)to regulate the transplant practices and maintain dignity especially organs donated by deceased people in their will to help people such as visually impaired.
Though UN has adopted various resolutions against Human organ Trafficking Globally, yet all the member nations must frame laws to regulate Transplants and ban illegal organ trafficking done by some nefarious Groups and individuals risking the lives of the poor segments of society by exploiting their needs, wants, hardships and compelling them to sell their organs to these unscrupulous people who have no regard for humanity or dignity of people.
These criminals have established well-organized networks, the International Police (Interpol) may be tasked to burst and break their global network.
The countries such as Sudan, Tanzania, Nigeria and Eritrea are also stalled with Illegal Human Organ trafficking as transplants were executed in Egypt.
Back in 2018, Egyptian criminal court had sentenced over 37 persons including Doctors, nurses Medical Staff and Middlemen involved in the illegal trade of Human Organs. They were captured in the raid on a tip-off and millions of dollars were retrieved from them. The investigation heralds serious revelations that how these malafide groups operate globally having no regard for humanity.
The news reports confirm that Egypt is reportedly a big market for organ sale as people sell their body organs to wealthy foreigners for illegal riches and perks offered to them and the middlemen facilitate such deals thwarting International law and human rights.
The Human organ trafficking is a global issue and all the countries should be united to frame strict laws and put strict restrictions on those concerned with health systems such as doctors, nurses and medical professionals to stop such illegal practices by awarding exemplary hard punishments who are found involved in such inhuman and illegal organ trade.
There is a great need to establish A global Body of UN to control, Contain and Prevent Illegal Human Organ trade to save the vulnerable communities falling prey to these wealthy Foreigners who risk the lives of poor communities by luring them with some hard cash and play with their precious lives.
Some organ sellers shared sad stories that how their organs were stolen from their body without their consent on free treatment offers. Illegal Organ trade has been a global issue and the timely steps of UN and member states can help contain this menace and protect underprivileged people from the grip of these nefarious people.
Human Rights violation in Palestine: A serious concern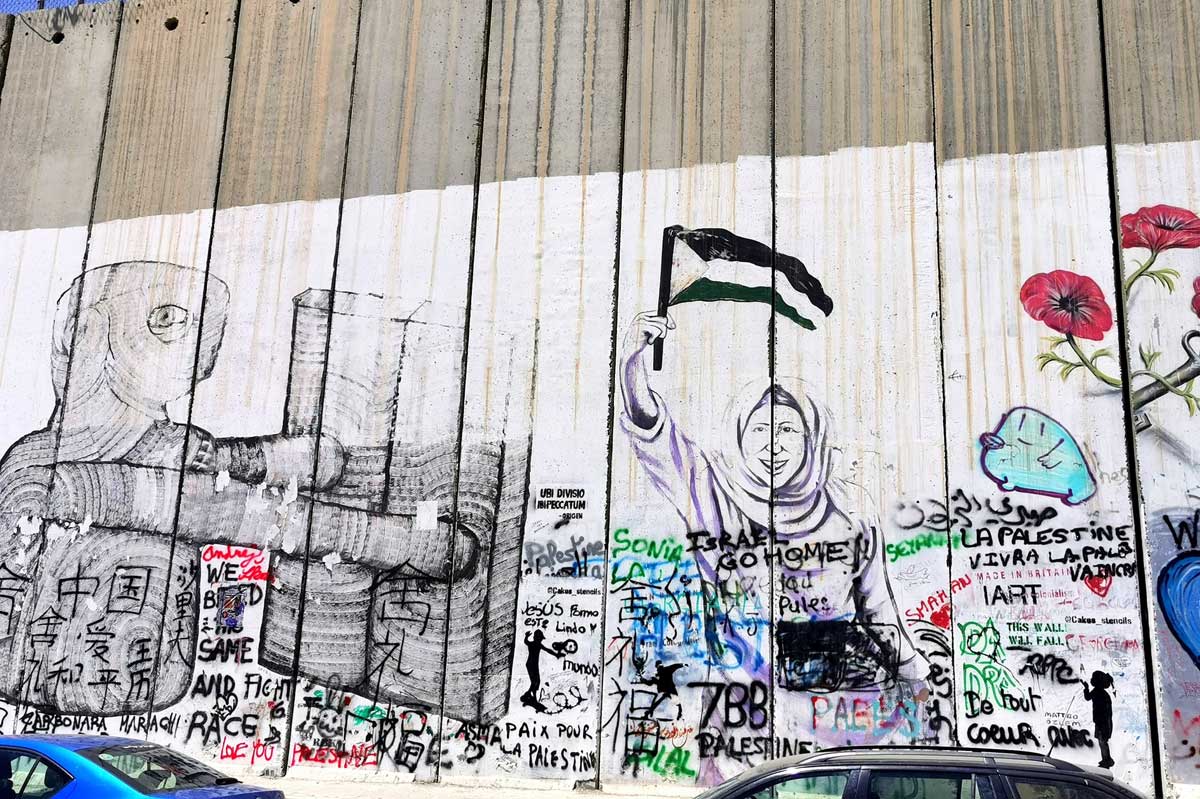 Palestinians had long been victim of brutal Israeli assailant forces. The innocent Palestinians civilians and children are not only victim of discrimination but are maltreated, battered and are forced to displace from their ancestral land. As a matter of fact these Israeli were the people who came to settle in Palestine under the Balfour declaration which announce the support for establishing national home for Jewish people in Palestine. Hence according to Palestinian Central Bureau of Statistics initially under the British mandate Israel occupied 6.2% land in Palestine but now they control 27,000 m3 land which accounts for 85% of historical Palestinian land. Recent 11 days destruction was another episode of human rights violations as in the violence nearly 243 people were killed in Gaza including more than 100 women and children. During this deadly conflict Israeli brutal forces even flounced the Al Aqsa masjid and even shelled worshippers resultantly several were wounded as tear gas, rubber bullets and stun grenades were used by callous Israeli police. Besides these coercive actions the Israel even launched air strikes causing demolition of residential buildings. According to BBC news even on 16 May Sunday the airstrike hit busy street in Gaza as result causing numbers of deaths and three buildings to collapse. In addition to all this viciousness the Israeli forces even demolished media buildings of Al Jazeera and Associated Press (AP) which also housed residential apartments and they were warned only an hour before air raids.
All this barbarity makes ones ponder where human rights are and where are human rights regimes? This makes one ponder if same insanity was being done otherwise or in any other region of world will still UN had been aphonic and voiceless. Is UN champion of peace and justice is playing its role and performing its responsibility faithfully? This makes us realize that these regimes and international organizations would not play their effective and just role and would not even grant basic human rights unless they themselves are strong and economically robust. This is high time that we should contemplate how as an individual, state and regional level Muslims should play their role before it too late as the Turkish president uttered "if Jerusalem falls today, Israel could run over Mecca, Medina, Istanbul and Islamabad." The divided Muslim world should understand they will tumbledown and dilapidate if they do not join hands together.
OIC which is the second largest international organization after UN comprising of 57 states which only offer rhetorical statements without taking any pragmatic measures should work to eliminate its structural flaws. Efforts should be done in order to restructure OIC and strengthen its role if OIC wants to play an effective role in international arena, combat the oncoming challenges and secure its stance in front of international community. One of its inadequacies is that it possesses limited number of staff as compare to similar world organizations in international arena and even the qualifications of many members are below required standards. The OIC even lack the proper means to implement its resolutions as even though OIC has announce the economic boycott of Israel according to 1981 OIC resolution even then certain states possess economic ties with Israel. Hence this discloses that even the Muslims states are not even on one page due to their personal motives. We have to make one thing clear in our mind we would not be able to counter the challenges posed by western world and resolve the deadly violent Palestine Israel conflict lest we stand together and put an end to personal political and economic interest.
Secondly we should we should cogitate what role we can play as an individual because little drops of water make the mighty ocean. One of the best ways to counter the Israel is that each and every individual in Pakistan should boycott the Israeli products because these products generate the revenue and capital for the Israel. We should keep one thing in mind there are dozens of Israeli products in Pakistan and these are manufactured in Pakistan which means that the Pakistani labor is employed in industries while manufacturing these items and if we boycott the products it means that our labor will get unemployed resultantly creating consequences for Pakistan economy. This means that we should generate long term solution if we want to play an effective role. We should create awareness in our industrialist that we should try to launch our own products as a result create an alternative for each and every foreign product which is being sold in Pakistan. Suppose if there is any carbonated drink they should try launch same product with their unique formula against that product but their should be no compromise on taste and quality because consumers will always go for better quality hence when we will have alternative for each and every manufactured product we can shift then shift our labor to the company which is making Pakistani product and when that Pakistani product will be launch that means the generated profit will totally belong to Pakistan and as a result give boost to our economy.
Lastly each and every individual should raise their voice against the inhumane acts of Israeli forces in Palestine and this will be only possible by making effective use of social media platforms. As the platform like YouTube, twitter, Facebook act as megaphone and allow propagating message to large audience hence we should make this human right issue as a trend because Palestinian lives matter. We should create awareness in our people they should keep on writing via blog or article writing and speak on this issue in any practical way because making this issue as an international trend would be one of the ways to put pressure on international community because the airstrikes by assailant Israel Defence forces are even still being carried out after ceasefire.
Carl Schmitt for the XXI Century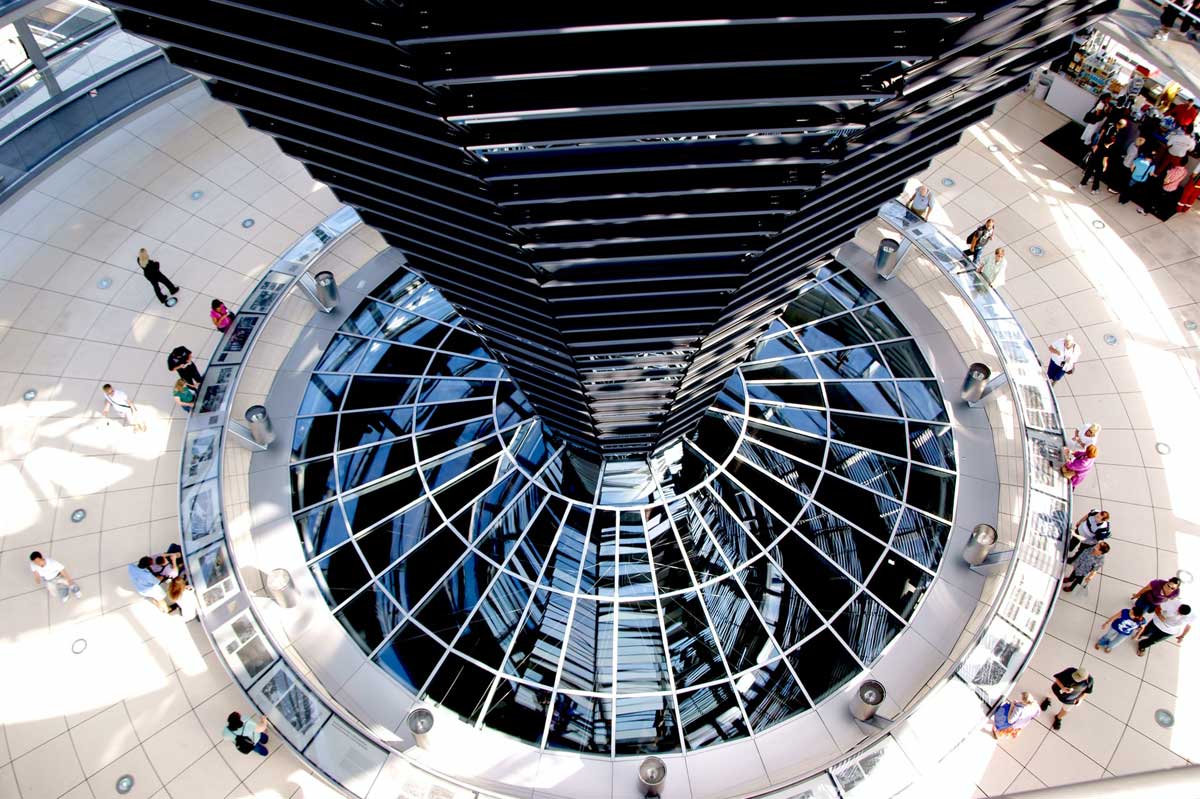 For decades, the scholars of international relations have confused the term "New World order" in the social, political, or economic spheres. Even today, few scholars confuse the term with the information age, internet, universalism, globalization, and American imperialism. Unlike the complex categorization of the New World Order, the concept of the Old World Order was purely a juridical phenomenon. However, from standpoint of modernity, the term New World order is a purely ideological and political phenomenon, which embodies various displays such as liberal democracy, financial capitalism, and technological imperialism.
In his Magnus Opus "The concept of the Political", Carl Schmitt lauded a harsh criticism on liberal ideology and favored competitive decisionism over it. This is why according to Schmitt's critics; the whole text in "The concept of the political" is filled with authoritarian overtones. Nonetheless, the fact cannot be denied that it was the radical political philosophy of Carl Schmitt that paved the way for the conservative revolution in Europe. Even today, his writings are being regarded as one of the major contributions to the field of political philosophy from the 20th century.
Throughout his major works such as "Nomos of the earth", "the Crisis of Parliamentary democracy", "The concept of the Political" and "Dictatorship", Carl Schmitt frequently employs unadorned terms such as 'actual', 'concrete', 'real', and 'specific' to apprize his political ideas. However, he advances most of the core political ideas by using the metaphysical framework. For instance, in the broader political domain, Carl Schmitt anticipated the existential dimension of the 'actual politics' in the world today.
On the contrary, in his famous work "The Concept of the Political" readers most encounter the interplay between the abstract and ideal and, the concrete and real aspects of politics. Perhaps, understanding of Schmitt's discursive distinctions is necessary when it comes to the deconstruction of the liberal promoted intellectual discourse. However, the point should be kept in mind that for Schmitt the concept of the political does not necessarily refer to any concrete subject matter such as "state" or "sovereignty". In this respect, his concept of the political simply refers to the friend-enemy dialectics or distinction. To be more precise, the categorization of the term "Political" defines the degree of intensity of an association and dissociation.
In addition, the famous friend-enemy dialectics is also the central theme of his famous book "The Concept of the Political". Likewise, the famous friend-enemy distinction in Schmitt's famous work has both concrete and existential meaning. Here, the word "enemy" refers to the fight against 'human totality", which depends upon the circumstances. In this respect, throughout his work, one of the major focuses of Carl Schmitt was on the subject of "real Politics". According to Schmitt, friend, enemy, and battle have real meaning. This is why, throughout his several works; Carl Schmitt remained much concerned with the theory of state and sovereignty. As Schmitt writes;
"I do not say the general theory of the state; for the category, the general theory of the state…is a typical concern of the liberal nineteenth century. This category arises from the normative effort to dissolve the concrete state and the concrete Volk in generalities (general education, general theory of the law, and finally general theory of the knowledge; and in this way to destroy their political order".[1]
As a matter of the fact, for Schmitt, the real politics ends up in battle, as he says, "The normal proves nothing, but the exception proves everything". Here, Schmitt uses the concept of "exceptionality" to overcome the pragmatism of Liberalism. Although, in his later writings, Carl Schmitt attempted to dissociate the concept of "Political" from the controlling and the limiting spheres but he deliberately failed. One of the major reasons behind Schmitt's isolation of the concept of the political is that he wanted to limit the categorization of friend-enemy distinction. Another major purpose of Schmitt was to purify the concept of the "Political" was by dissociating it from the subject-object duality. According to Schmitt, the concept of the political was not a subject matter and has no limit at all. Perhaps, this is why Schmitt advocated looking beyond the ordinary conception and definition of politics in textbooks.
For Schmitt, it was Liberalism, which introduced the absolutist conception of politics by destroying its actual meaning. In this respect, he developed his very idea of the "Political" against the backdrop of the "human totality" (Gesamtheit Von Menschen). Today's Europe should remember the bloody revolutionary year of 1848 because the so-called economic prosperity, technological progress, and the self-assured positivism of the last century have come together to produce long and deep amnesia. Nonetheless, the fact cannot be denied that the revolutionary events of1848 had brought deep anxiety and fear for the ordinary Europeans. For instance, the famous sentence from the year 1848 reads;
"For this reason, fear grabs hold of the genius at a different time than it does normal people. the latter recognizes the danger at the time of danger; up to that, they are not secure, and if the danger has passed, then they are secure. The genius is the strongest precisely at the time of danger".
Unfortunately, it was the intellectual predicament at the European stage in the year 1848 that caused revolutionary anxiety and distress among ordinary Europeans. Today, ordinary Europeans face similar situations in the social, political, and ideological spheres. The growing anxieties of the European public consciousness cannot be grasped without taking into account Carl Schmitt's critique of liberal democracy. A century and a half ago, by embracing liberal democracy under the auspices of free-market capitalism, the Europeans played a pivotal role in the self-destruction of the European spirit.
The vicious technological drive under liberal capitalism led the European civilization towards crony centralism, industrialism, mechanization, and above all singularity. Today, neoliberal capitalism has transformed the world into a consumer-hyped mechanized factory in which humanity appears as the by-product of its own artificial creation. The unstructured mechanization of humanity in the last century has brought human civilization to technological crossroads. Hence, the technological drive under liberal democratic capitalism is presenting a huge threat to human civilizational identity.
---
[1] Wolin, Richard, Carl Schmitt, Political Existentialism, and the Total State, Theory and Society, volume no. 19, no. 4, 1990 (pp. 389-416). Schmitt deemed the friend-enemy dialectics as the cornerstone of his critique on liberalism and universalism.
Democratic Backsliding: A Framework for Understanding and Combatting it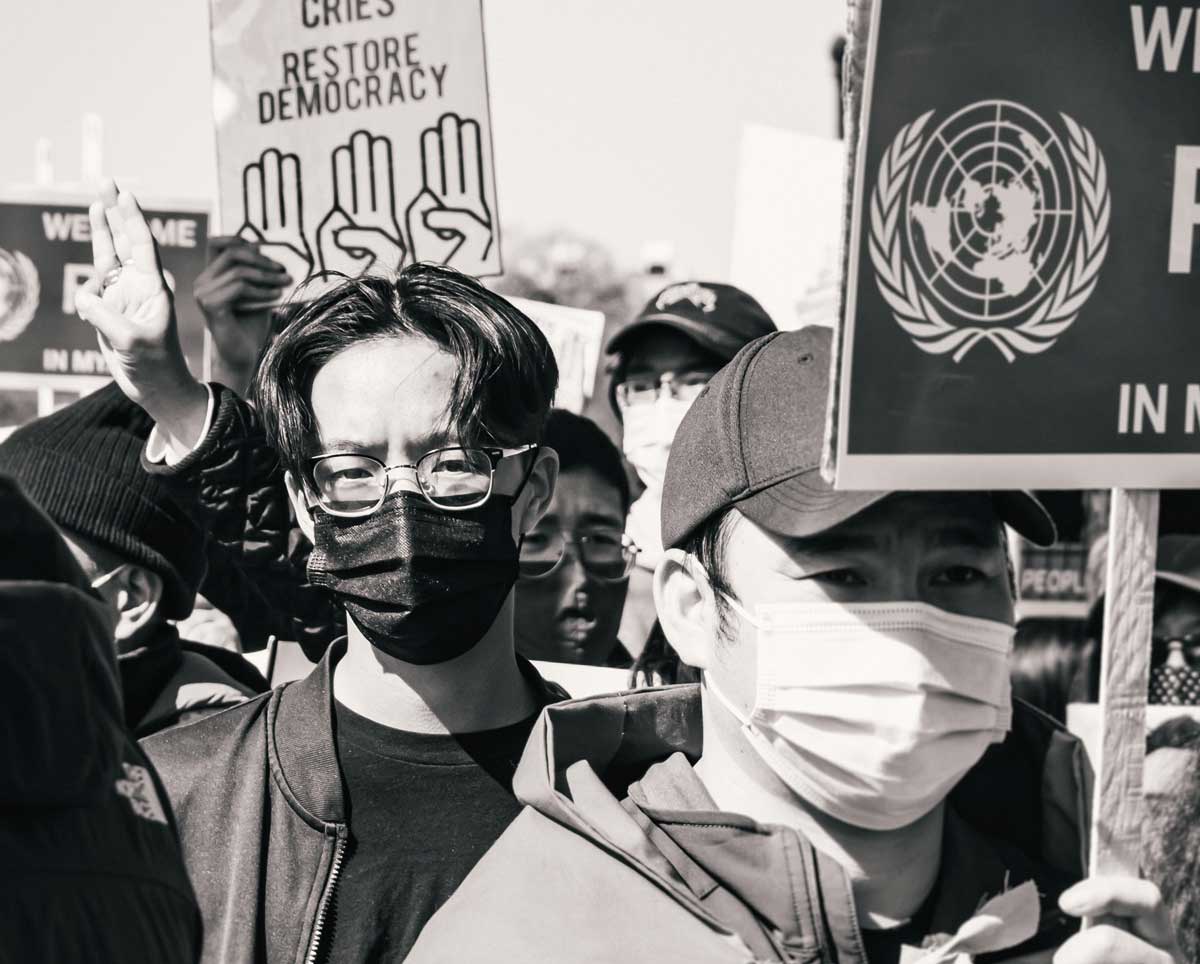 Democracy is suffering setbacks around the world. Over the past decade, the number of liberal democracies has shrunk from 41 to 32. Today, 34 percent of the global population lives in 25 countries moving in the direction of autocracy. By contrast, only 16 countries are undergoing a process of democratization, representing just 4 percent of the global population. Reflecting these troubling trends, USAID Administrator Samantha Power, during her confirmation hearing, highlighted democratic backsliding – along with climate change, conflict and state collapse, and COVID-19 – as among the "four interconnected and gargantuan challenges" that will guide the Biden Administration's development priorities.
However, defining "democratic backsliding" is far from straightforward. Practitioners and policymakers too often refer to "democratic backsliding" broadly, but there is a high degree of variation in how backsliding manifests in different contexts. This imprecise approach is problematic because it can lead to an inaccurate analysis of events in a country and thereby inappropriate or ineffective solutions.
To prevent or mitigate democratic backsliding, policymakers need a definition of the concept that captures its multi-dimensional nature. It must include the actors responsible for the democratic erosion, the groups imperiled by it, as well as the allies who can help reverse the worst effects of backsliding.
To address this gap, the International Republican Institute developed a conceptual framework to help practitioners and policymakers more precisely define and analyze how democratic backsliding (or "closing democratic space") is transpiring and then devise foreign assistance programs to combat it. Shifting away from broad generalizations that a country is moving forward or backward vis-à-vis democracy—which makes it difficult, if not impossible, to derive specific solutions—the framework breaks closing democratic space into six distinct, and sometimes interrelated, subsectors or "spaces."
Political/Electoral: Encompasses the arena for political competition and the ability of citizens to hold their government accountable through elections. Examples of closing political or electoral space range from fraudulent election processes and the arrest or harassment of political leaders to burdensome administrative barriers to political party registration or campaigning.
Economic: Refers to the relationship between a country's economic market structure, including access and regulation, and political competition. Examples of closing economic space include selective or politically motivated audits or distribution of government licenses, contracts, or tax benefits.
Civic/Associational: Describes the space where citizens meet to discuss and/or advocate for issues, needs, and priorities outside the purview of the government. Examples of closing civic or associational space include harassment or co-optation of civic actors or civil society organizations and administrative barriers designed to hamper civil society organizations' goals including limiting or making it arduous to access resources.
Informational: Captures the venues that afford citizens the opportunity to learn about government performance or hold elected leaders to account, including the media environment and the digital realm. h. Examples of closing informational space consist of laws criminalizing online speech or activity, restrictions on accessing the internet or applications, censorship (including self-censorship), and editorial pressure or harassment of journalists.
Individual: Encapsulates the space where individuals, including public intellectuals, academics, artists, and cultural leaders– including those traditionally marginalized based on religious, ethnicity, language, or sexual orientation–can exercise basic freedoms related to speech, property, movement, and equality under the law. Common tactics of closing individual space include formal and informal restrictions on basic rights to assemble, protest, or otherwise exercise free speech; censorship, surveillance, or harassment of cultural figures or those critical of government actions; and scapegoating or harassing identity groups.
Governing: Comprises the role of state institutions, at all levels, within political processes. Typical instances of closing the governing space include partisan control of government entities such as courts, election commissions, security services, regulatory bodies; informal control of such governing bodies through nepotism or patronage networks; and legal changes that weaken the balance of powers in favor of the executive branch.
Examining democratic backsliding through this framework forces practitioners and policymakers to more precisely identify how and where democratic space is closing and who is affected. This enhanced understanding enables officials to craft more targeted interventions.
For example, analysts were quick to note Myanmar's swift about-face toward autocracy. This might be true, but how does this high-level generalization help craft an effective policy and foreign aid response, beyond emphasizing a need to target funds on strengthening democracy to reverse the trend? In short, it does not. If practitioners and policymakers had dissected Myanmar's backsliding using the six-part framework, it would have highlighted specific opportunities for intervention. This systematic analysis reveals the regime has closed civic space, via forbidding large gatherings, as well as the information space, by outlawing online exchanges and unsanctioned news, even suspending most television broadcasts. One could easily populate the other four spaces with recent examples, as well.
Immediately, we see how this exercise leads to more targeted interventions—support to keep news outlets operating, for example, via software the government cannot hack—that, collectively, can help slow backsliding. Using the framework also compels practitioners and policymakers to consider where there might be spillover—closing in one space that might bleed into another space—and what should be done to mitigate further closing.
Finally, using this framework to examine the strength of Myanmar's democratic institutions and norms prior to the February coup d'etat may have revealed shortcomings that, if addressed, could have slowed or lessened the impact of the sudden democratic decline. For example, the high-profile arrest of journalists Wa Lone and Kyaw Soe Oo in December 2017 was a significant signal that Myanmar's information space was closing. Laws or actions to increase protections for journalists and media outlets, could have strengthened the media environment prior to the coup, making it more difficult for the military to close the information space.
A more precise diagnosis of the problem of democratic backsliding is the first step in crafting more effective and efficient solutions. This framework provides practitioners and policymakers a practical way to more thoroughly examine closing space situations and design holistic policies and interventions that address both the immediate challenge and longer-term issue of maintaining and growing democratic gains globally.