18th amendment in political sphere of Pakistan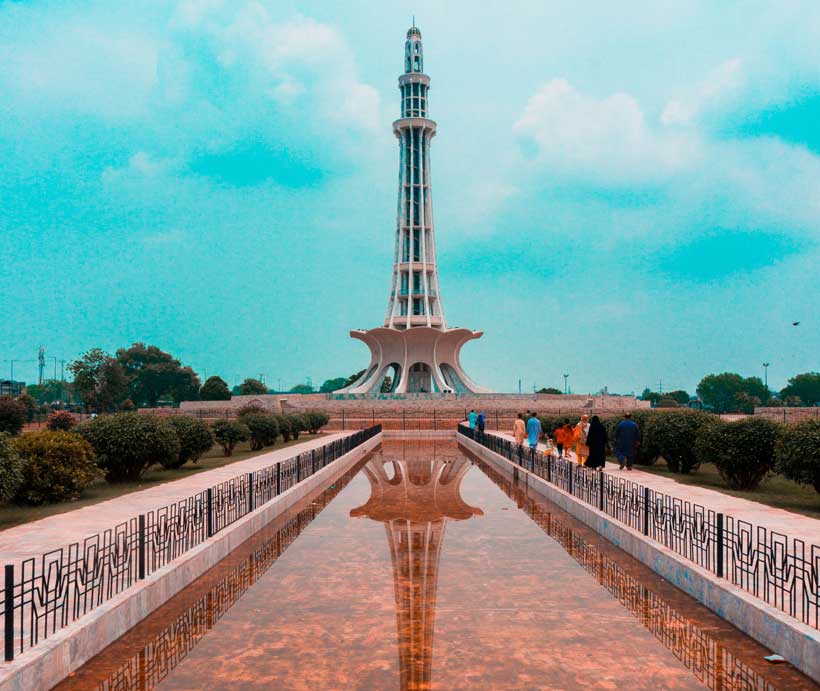 Since its independency, provincial autonomy is a figure out problem in the political and constitutional history of Pakistan. The country was overlooked under the five martial laws and long casualties of ruling elites in managing the powers. Since 1973, country was determined by two wings (West-East Pakistan). Prolong regime of general Ayub till 1969 damaged the political aspect of the country with falsification acts like EBDO (Elective Bodies Disqualification Ordinance). Military moral was down in dark years of the 1970s, former prime minister Zulifkar Bhutto was charged to control the country again. After 1971 war, Pakistan disintegrated, Bangladesh came into being due to lack of constituency and weak management problems. In 1973, It was the first time a constitution was shaped at its historical defects and recovered all miscalculated measures. Comparatively, 1956 parliamentary constitution, 1973 was clarified document to rule the country's provinces with their status. But shockingly, ZA Bhutto was deceived and Martial law was imposed in July 1977.
In 1973 Constitution, pure parliamentary form of government structured in the country.Ex-president of the country General Zia-ul-Haque abrogated article 6 and he was in fear of death sentence from the judiciary.He had to obtain legitimate power to rule the country and safety block to legalize his illegal act. By enforcing presidential ordinances and provisional constitutional ordinance (PCO), General Zia amended constitution and made more powerful to the president in reference of Article 58 2(B) to dismiss prime minister on discretion. The blunders of establishment in the constitution were demotivated the political stability of the country and politicians were discouraged to participate, for suppose people's party of Pakistan boycotted the 1985 party less elections. The shuffling of powers used to shift from one hand to other hand till 1990s decade. But in 1997, former prime minister Nawaz Sharif had disabled 8th amendment changes in the constitution and introduced 13th amendment. The game was not over yet, soon coup was imposed and inserted again 8th amendment workable under the shadow of 17th amendment included by martial law administrator general Musharraf; again, political activities were stopped in the country. Former Politician Sharif was jailed, and ex-prime minister Benazir Bhutto exiled from the country.
The whole scenario to abrogate and promulgate new amendments to the constitution, irritated major political parties such as PPP and PML(N). In 2006, Both Parties signed the charter of democracy in London, Nawaz and Bhutto agreed to stay away from the military involvement and supporting to martial law regimes, thick or thin not to support the military in political activities and reduce the establishment role in democracy. While the vision of the signing charter was to improve democratic structure in the country and to sweep the footprints of the dictators from the constitution. Consequently, PPP came into power in 2008 general elections. First time in the history of constitution 18th amendment was introduced, and more than 102 Articles were amended in the constitution. The major changes of the amendment were to increase the provinces powers to give control on demanded subject, to remove 17th amendment changes and reshaped the 7th NFC award of the country. It was the first time in the history of Pakistan, President Asif Zardari dropped his own powers to the parliament and scheduled parliamentary supremacy. In 2010, it was major change in the constitution, provinces have awarded autonomy and retitled their names schedule in Islamic democratic Pakistan.
!8th amendment was passed and implemented within 10 days. It was game changing and threat to the authoritarian rule and their hegemony in different area like Baluchistan. Rather at next side, provinces had grievances of due share in natural resources of their own, that issue resolved in the amendment with more powers of health, education, curriculum, and more than one percent of GDP control in each province. This amendment resolved insoluble crisis of the country and made a strong federation in the country and referred as the "New Constitutional Software of Pakistan".
Recently, after 2018, PTI government is supporting to the establishment and criticizing the 18th amendment role in the region. Prime Minister Imran khan also showed favor for the presidential form of the government while his party manifesto is talking about the devolution of powers at grass root level according to local government set up. During first session of Parliament after lockdown, Foreign minister blamed to people's party to use SINDH CARD, further he discussed the 18th amendment and suggested to revisit weak parts of the amendment. Responsively, opposition criticized the statement of Shah Mahmood Qureshi and said government is confused in coronavirus pandemic, prime minister has no strategy to settle the issue of COVID-19. Former prime minister Shahid Khaqan Abasi demanded from ministers to show documentation steps for the coronavirus, further he claimed if 18th amendment is the main reason of virus spreading we will quite of it.
The major conflict of the federal government is that it cannot perform well in various subjects like health is in hand of provinces but federal has appointed health expert. So, in that condition it is hard to manage the extra expenditure of the desired institutions for the federal. For centralization of powers, Pakistan Tahreek Insaaf government is trying to grab powers from provinces in favor of the establishment to manage finances. Either on second page establishment is indigent of provincial governments for holding influence in regions and provinces are moving free to make contract with the military for their support and withdraw willingly at any time due to accountability in work which is not bearable for them. Constitutionally or cooperatively, PTI government wants settlement on NFC award reconsideration and pushing back some subjects from provinces to control the cost of the system. Ruling elites are playing major role to support the PTI at every step to curb the provincialism. As for as PTI is giving out for two years struggle after in power.
Lastly, the overall propaganda against the 18th amendment in political climate of the Pakistan is an interesting debate. PTI government faces soon its consequences in sharp response of the opposition. It is already accepted that PPP will never go to be compromised on 18th amendment because it is produced by their own party sacrifice and greatly all provinces are beneficiary of it.
Under Narendra Modi's virulent Hindu nationalist leadership, India has lost another prize:  it is no  longer designated as 'Free' in the latest Freedom House freedom report.  Based on civil liberties and political rights, the country rankings are published annually, and India's new classification is "Partly Free' like arch rival Pakistan.
Suffering a progressive decline since Modi took over, India barely made the cut-off last year scoring 71. For comparison, a country like Canada scores 98, the UK 93 and the US only 83. Norway, Sweden and Finland are the only three countries with a perfect score of 100.
If China under Xi Jinping is grasping for top economic status, living there is no panacea according to the Freedom House report. It is one of a very few countries given a negative for political rights and only 11 for civil liberties scoring a total of 9. Yes, that's a single digit and close to countries like Saudi Arabia 7 and Tajikistan 8.
India, however, considers itself a democracy, so what has happened there? The answer of course is that Modi happened, and Yogi Adityanath, an extreme right-wing nationalist appointed by Modi to run India's most populous state, happened. Then discriminating laws and laws curbing dissent happened.
There is also the Citizenship Amendment Act (CAA) which excludes Muslims from its benefits and the associated National Register of Citizens (NRC) which penalizes and requires proof of citizenship, again targeting the vulnerable. Critics call it an act with the potential to rob India's 200 million Muslims of their nationality.
Political parties other than the ruling BJP say that they will not implement the acts in the Indian states where they run the provincial governments. The central government contends they must, setting the stage for a lawsuit.
In the enduring Kashmir problem, Kashmiris who are predominantly Muslim are fully aware of their status in an India that now seeks to unify Kashmir with India without their consent and with their status as citizens subect to social inequity. If citizenship is a sense of belonging, in Modi's India it appears to cohere specifically around a Hindu identity — Muslims, Sikhs, Christians and Parsis need not apply … unless they are willing to be second-class citizens.
Consider the case of a Muslim primary school teacher, Farida Begum, charged with sedition and jailed awaiting trial. She and her students put on a school play about the CAA and NRC, the latter requiring proof of citizenship and the former marginalizing Muslims by exclusion. In the play, a woman complains how a boy who was selling tea (a reference to Mr. Modi's tea shop from his early days) is now demanding documents and how she might have to dig up the graves of ancestors to find them. The teacher and the mother of the play's lead have been charged with sedition — sedition with 9-year old girls might appear to be risible but apparently not in Modi's India.
In this India of a tea-seller from Gujarat with ridiculous sedition laws and blatantly discriminatory citizenship acts, it is a natural consequence that Freedom House (a respected think tank with a history going back to 1941) in its latest annual report should no longer classify it as a free country, for it is not.
Pakistan: Politics entered into a new phase
Although Prime Minister (PM) Imran Khan got the vote of confidence from Parliament and seems his grip over politics. No doubt that the masses in Pakistan still believe that he is an honest, sincere, and visionary leader. But many questions are rising in their minds. Like: why he opted for seeking a vote of confidence from the Parliament: was he obliged? Any legal requirement? Was he wanted to prove his popularity? Etc.
Irrespective of Senate elections, he was not legally bound to seek a vote of confidence from the Parliament. In Pakistan's history, one of the prime ministers got a vote of confidence from the Parliament but could not survive longer and have to leave his prime minister-ship soon.
Will PM Imran Khan complete his remaining tenure till 2023 comfortably? Should he stay relax once getting a vote of confidence and proving his popularity? Should he conceive all is fine and his Prime Ministership is out of danger? Will the opposition stay calm and quiet till 2023 for the next general election in the country? And so on, many questions need to be answered.
True, it is absolutely true that PM Imran Kahn, for 178 votes in the National Assembly and secured his confidence in the Parliament. It was only the vote of filthy wealthy parliamentarians; they might not be reflecting the views of the masses. They got elected in the general elections held in 2018 but have lost contact with the masses in their own constituencies. PM Imran Khan also has in isolation from his voters. A specific class has encircled him and keep a distance between him and the masses. They do not know how tough is life for the majority of masses in their constituencies. The cost of life, inflations, and price-hike have made their lives miserable.
Interior Minister Shaikh Rashid Ahmed, who is a well-known public leader and representative, has expressed his views just after the vote of confidence in the Parliament that the Prime Minister should take notice of Government Servants Salary structure, which has not been revised for a long time. In contrast, the inflation and price-hike have made their lives miserable. I fact majority of the masses are facing hardship due to price-hike and are not satisfied with the Governance of PM Imran Khan. They might reflect their anger in the next general elections.
PM Imran Khan has struggled 22 years to become 22nd Prime Minister of Pakistan. He made several promises to the public to seek their support during the election campaign. People of Pakistan shown trust in him and voted for him. But after becoming Prime Minister, he has not met the expectations of the masses or his voters. He has not fulfilled some of his promises. Especially his promises affecting the common person and masses are not fulfilled, which might harm his political career.
The country is still facing an economic crisis, joblessness, poverty, corruption, lack of merit, denial of justice and lack of health care and education, etc. The masses are still suffering and living a miserable life.
PM Imran Khan cares a lot for the imported elite and which was reflected in the senate elections. He has chosen 15 out of 27 cabinet members from outside the hardcore PTI members. His choice of imported, dual national, foreign nationals, and electives from other parties will not stand with him once he is in deep crisis and may travel abroad, leaving him alone. Some of his cabinet members, who have not to stake in Pakistan, or on the pay role of foreign countries, may not rescue him in severe crises. At the cost of few cabinet members, he should not offend his loyal workers and PTI members.
This is when he should think twice about what caused him to seek the vote of confidence. How should he serve Pakistan in the capacity of Prime minister, where he can meet the masses'. It is masses whose votes make a difference. The elite is not more than 10% in the country, and their vote bank can not make him Prime Minister again.
On the other hand, the opposition is intended to give him a hard time and may not spare him to relax or enjoy the prime ministership longer. The masses, due to dissatisfaction, may be exploited by the opposition.
As a matter of fact, Pakistan's politics has entered into a new phase, and it is suggested that PM Imran Khan availing this opportunity, should re-evaluate the situation and revise some of his policies and take merit-based righ decisions. It is never too late!
COVID-19 pandemic and positives/negatives of the Pakistani government's policy towards it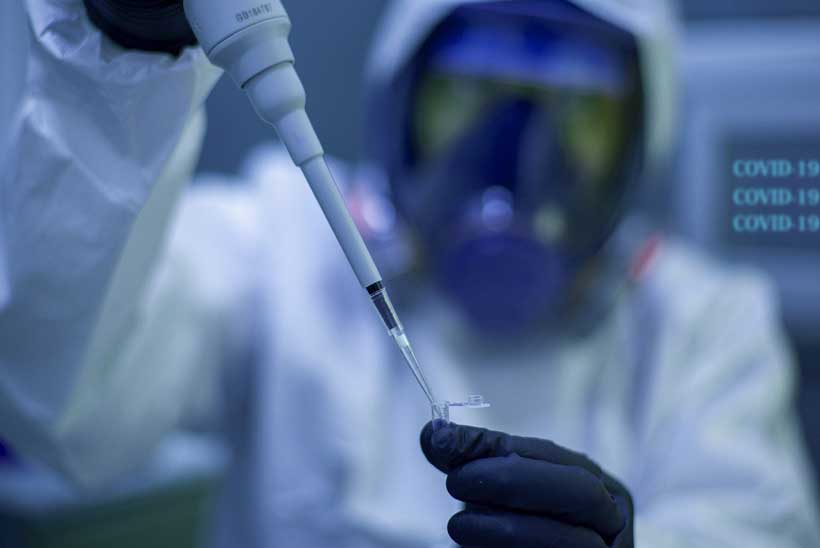 The covid-19 erupt from Wuhan in December 2019. The first case in Pakistan was observed on February 26th, 2020.It is considered a global pandemic because of its contagious nature. It has engulfed many lives and economies. Whereas Pakistan, despite its socioeconomic and political problems, has tackled covid-19 efficiently so far. Objectives of these policies were to contain and mitigate the spread of covid-19. Pakistan made effective policies to hamper the unfurling nature of covid-19. It was praised by the director-general of WHO and he mentioned it as a lesson for the rest of the world. The upshots of the policies on its citizens were both positive and negative, but they helped a lot in sailing through covid-19.
Covid-19 has accentuated the inadequacy of the health sector. However, to combat covid-19, RFCC assists hospitals to evolve their capacities to provide treatments. Many hotels and motels were converted into quarantine centers. Number of ventilators, gears, beds, and testing capability has been increased. Pakistan got a loan of $760M to improve its medical handling. These policies seem effective as they are the major line to combat covid-19. Number of staff has also increased. These policies play a crucial role in containing Corona virus but due to lack of awareness, many people didn't get tested. Overall, it played a positive role.
"Out of 220M population, 25% are living below the poverty line and 30% live in grave poverty," said the PM Imran khan. Therefore, containing the poverty and retaining the economy is an arduous task. For this purpose, the Ehsas program was launched with a stipend money of Rs.12000 for the vulnerable. Employees wouldbe paid a salary during complete lock-down. The government displayed leniency in paying taxes to accelerate the investment. The banks remained open during the nationwide lock-down. However, an in-depth analysis reveals that Ehsas program didn't prove effective due to the absence of a proper tracking system. The poor and needy people in rural areas were not affable with the technology, therefore they were unable to enroll in this program.
Moreover, the government's policy of smart lockdown cannot be ignored. It started in April, targeting the disease hotspots. The purpose of this policy was to provide a breathing space to the most vulnerable section of the society. Because nationwide lock-down was threatening food security. Smart lock-down technology played a crucial role and made Pakistan distinctive around the world.
To dampen the adverse effects of covid-19 on society, section 144 was implemented to avoid public gathering. According to the health ministry "home quarantine, zoning of hospitals, and social distancing should be in the nitty-gritty of the policy." They imposed a ban on air traffic and started screening at the airports for international travellers these measures proved beneficial to some extent. But unfortunately the government couldn't ensure the SOPs.
In a nutshell, the aforementioned account enables a worthy conclusion that Pakistan has managed to contain the devastating effect of covid-19, however, the danger is not over yet. The second wave of covid-19 has started globally which can overturn the successful results other way round. Therefore, some stringent action should be taken to make the policy of containment of covid-19 more effective that is only possible if there is a consensus between the federal and provincial governments. The only way to limit the dangers of the virus is to come up with the unified and all inclusive national plans.