Workers and COVID-19: Access to healthcare, now 'a matter of life and death'
The spread of COVID-19 in developing countries has exposed gaps in social protection coverage which could compromise recovery plans, expose millions of people to poverty and affect global readiness to cope with similar crises, according to two policy briefs issued Thursday by the International Labour Organization (ILO).
The report on Social protection responses to the COVID-19 pandemic in developing countries, describes social protection as "an indispensable mechanism for delivering support to individuals during the crisis". It looks at response measures introduced in some countries, such as the removal of financial barriers to quality health care, and protecting incomes and jobs, among other interventions.
The ability to access affordable, quality, healthcare has become "a matter of life and death", the UN labour agency brief says.
Coronavirus, one deadly threat among others
It cautions policy makers against a singular focus on COVID-19, which could reduce the ability of health systems to respond to other conditions that kill people daily. According to its data, 55 per cent of the world's population – 4 billion people – lack social insurance or social assistance. Only 20 per cent of unemployed people are covered by unemployment benefits.
The second brief – Sickness benefits during sick leave and quarantine: Country responses and policy considerations in the context of COVID-19 – warns that gaps in sickness benefit coverage, results in anxious workers being forced to go to work when they are ill, or should self-quarantine, increasing the risk of infecting others. The related income loss increases the risk of poverty for workers and their families.
It calls for urgent, short-term measures to close the coverage gaps – which, in turn, would bring about support for public health, poverty prevention and promotion of the human rights to health and social security.
Extend sickness benefits to all
It proposes extending sickness benefit coverage to everyone, as well as increasing benefit levels to ensure they provide income security, speeding benefit delivery and expanding the scope of benefits to include prevention, diagnosis and treatment.
"The COVID-19 crisis is a wake-up call", said Shahra Razavi, Director of the ILO Social Protection Department. It has shown that a lack of social protection not only affects the poor but also exposes the vulnerability of those who have been "getting by relatively well," she said, as medical charges and income loss, can easily destroy decades of family savings.
Putting robust social protection systems in place can be a huge challenge, says ILO development economist Jayati Ghosh.
Vicious circle of loss
While the need for social protection has never been more evident, these large demands on public fiscal resources come just as most developing countries are facing rapid declines in export and tourism revenues, and capital outflows.
While most developed countries are instituting large fiscal stimulus packages, this is much more difficult for developing countries. Their estimated financing needs are around $2.5 trillion, she says, while the immediately required increase in health spending, is projected to reach between $160 billion and $500 billion.
IMF reserves, debt forgiveness
One way to achieve this goal is through a large new issue of Special Drawing Rights by the International Monetary Fund – reserve assets created to supplement countries' official foreign exchange reserves.
She also says a halt to all debt repayments (both principal and interest) would be required for one year or until debt restructuring packages are worked out. This is essential because as much as $1.6 trillion of developing country external debt is due to be repaid in 2020, with a further $1.1 trillion due in 2021.
TIME: Will China create a better world?
China is everywhere in global politics. China is "ubiquitous," a retired Senior Colonel Zhou Bo of China's PLA told in a conversation with TIME magazine. On March 10, in an agreement brokered by Beijing, Iran and Saudi Arabia agreed to normalize relations, after seven years of bitter rivalry in a deal that sidelined the U.S. Earlier, on February 24, China put forward a 12-point proposal for peace in Ukraine. On March 20, President Xi Jinping arrived in Moscow, where he discussed the situation in Ukraine with Vladimir Putin.
Senior Colonel Zhou Bo spoke about what the "watershed moment" means for China and the world. He said:
– For Beijing, the war in Ukraine is a trigger for new security arrangements in Europe that will have to be made before peace returns. China's proposal on peace in Ukraine is a big step forward. The success on mediation between Iran and Saudi Arabia will encourage China to make more proposals, but the challenge is always to find road maps. With reform and opening up, as Deng Xiaoping said, China was trying to get across the river by feeling the stones on the riverbed, but now China is entering the ocean.
– We are talking about Global China. When Boris Johnson talked about Global Britain, it was probably more rhetorical. But Global China is definitely real. China is ubiquitous. China's influence is everywhere. The PLA's operations overseas are carefully chosen to be humanitarian in nature, but as your strength grows, people have higher expectations for you. We are talking about the world. This is the ocean we are wading in.
– China does have some sympathy with Russia on how this war came about because of NATO expansion, despite NATO's promises on no expansion from time to time. China understands why Russia is resentful. When China stresses sovereignty must be respected, it also tries to look at it from a more comprehensive perspective. Countries like South Africa, Brazil, or India are taking similar positions like China on this.
– There is no doubt that China wants to see a ceasefire because China's interests were damaged in Europe. Because of China's neutrality, China's relations with Western capitals have soured. This is ludicrous because China has nothing to do with this war.
– It does not make any sense that China, which has not provided weapons to Russia since the outbreak of the war, would change its mind, especially at a time when they have actually announced a peace plan. Why would Antony Blinken say that? By saying it, Blinken was actually giving a pre-emptive warning because China providing military support would be the worst fear of the U.S. But it's totally impossible.
– The American presence in the region is not as strong as before, but the U.S. will not go away. But on this issue China is doing what the U.S. cannot do. Why? Because the U.S. doesn't even have diplomatic relations with Iran. It cannot become a mediator between the two sides. The U.S. has allies in the region. It has to adopt double standards. Therefore, China can do a better job, but this is not an attempt to replace the U.S.
– If there were a war between Saudi and Iran, this would damage China's interests, both economic interests and energy security, profoundly. So China needs to prevent a war and that may explain its new role.
– China depends on energy imports from the Middle East, which make up 40-50% of Chinese energy imports. We are trying to diversify, but that is the situation for now… At the same time, China's activity in the Middle East now comprises almost everything, from building infrastructure to launching satellites to energy imports, therefore its stake on peace and stability in the Middle East has become higher.
– This is the first time China becomes directly involved in regional security. The biggest question of the 21st century is, if China's rise is inevitable, will China create a better world? My answer is, at least it can make a safer world. At least it will make much less harm than the U.S.
The best paper writing service for urgent papers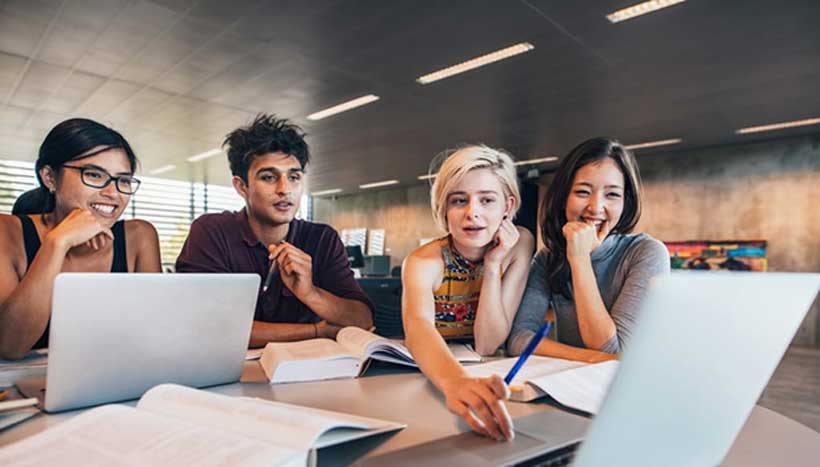 The Best Solution to Your Homework Problems
WriteMyPaper proves that not all write my paper services are alike. It is a service that offers excellent papers from writers that are experts in their fields of study. Moreover, the service offers a simple approach to paper writing. You can quickly place an order, get status updates on your project, and then review your paper to make sure it is of the best quality.
You can learn more about what to expect from this essay writing service from this review. The company guarantees that you will get the help you need for any assignment you want to finish. Above all, the website provides assistance with whatever needs you may have to finish your writing assignments.
General Overview of the Service
With the help of Writemypapers.org, students can complete their academic writing assignments more easily. This paper writing company is happy to provide excellent write my college paper solutions that meet the highest standards of quality.
They have writers on their staff that are highly skilled, experienced, and experts in their fields. They can do any type of academic writing assignment, including essays, research papers, term papers, and more. They are focused on providing the highest level of customer service possible too.
This service takes great pride in giving every customer the best results possible. Mainly because their writers are experienced in making sure that each paper they provide is original, thoroughly researched, and plagiarism-free.
They also promise on-time delivery of orders and offer round-the-clock assistance. Customers will receive their papers on time and without any delays thanks to this.
It is a reputable writing service with many years of experience and lots of regular customers. They deliver top-notch services and guarantee the accuracy of each paper they write.
Their team of professional writers guarantees original writing that is free of plagiarism. They also provide free revisions and a money-back guarantee.
To guarantee that every customer receives the highest quality work, the company exclusively hires the sharpest and most experienced authors. Each writer is experienced and holds a degree in the subject matter they are writing about.
Moreover, these skilled writers have doctoral, master's, and bachelor's degrees. They make homework writing easier for students from high schools, colleges, and universities. This means that you do not simply "pay someone" but rather collaborate with someone experienced in your subject.
This write my papers service offers live chat, phone, and email customer service 24/7 to guarantee customer satisfaction. They have a helpful and experienced customer support team that can help with any questions or problems.
Customers can be sure that their papers will be delivered on time because they also promise a quick response time and prompt delivery for all orders.
Wide Range of Subjects and Papers
The writers can provide original content that is interesting and engaging since they are experts in their subjects. And they can also help with many different disciplines, including:
Economics,
English,
Economics,
History,
Geography,
Computer Science,
Linguistics,
Philosophy.
They can write papers for students. Among these papers are essays, articles, reports, and other assignments that meet the highest academic standards. The writers are also qualified for proofreading and editing, guaranteeing that customers get the best results.
Customers of this paper writing service are also guaranteed complete confidentiality and safety. No customer information is ever shared with third parties and is always kept private. Additionally, the company gives a money-back guarantee to customers, making sure that their money is spent wisely.
Ultimately, Writemypapers provides consumers with a safe, quality experience that guarantees the best work written by skilled and qualified experts. Before sending your work, their quality assurance department thoroughly checks it for mistakes and plagiarism.
Many customers have given the company excellent reviews since they were so pleased with their services. You can count on receiving a top-notch paper on time.
Types of Services
In addition to essays, research papers, term papers, coursework, book reviews, case studies, lab reports, and dissertations, the platform also provides students with a wide choice of other academic writing opportunities. Their skilled writers can handle any academic writing assignment, from basic writing papers for students to complex dissertations.
Writemypapers.org provides assistance with every type of paper you might need. You can ask for help with any of the following tasks:
Traditional essays are the most popular option on this website. Standard and argumentative essays are among them.
The team can also finish reviews. These are book, literature, and film reviews.
Creative writing services are also available. One example of this is when you ask someone 'write a paper for me' without conducting any prior research.
Thesis assistance is also offered, and you can pay them to finish your thesis, proposal, or statement.
It is possible to order an annotated bibliography. You are free to provide as many references as you like.
You can order a paper at the undergraduate, bachelor, and professional levels. The company also provides editing and proofreading services to customers who want an extra level of attention to detail.
Your paper can be checked by its editors to make sure it meets all requirements and is readable. Their team of experts is there to help you with grammar, punctuation, and syntax to guarantee that you get the maximum benefits.
How This Service Works
The ordering process on this website is clear and simple. You must first complete the order form with all the necessary information about your paper, including the topic, length, delivery date, and any further specifications.
After submitting the order form, a writer will be assigned to work on your project. They will conduct the necessary research and write it following your instructions.
You will be sent a copy of the completed paper to review. Then, you can ask for revisions if needed. Once you approve the paper and are satisfied with it, you will get a download link for the document. You can be confident that the work you receive from this service will live up to your expectations.
Pricing System and Guarantees
The price of services on this website varies based on the type of paper you are getting, its length, deadline, and other aspects. You can use the company's discounts and special offers to get the best prices for their 'writing my papers' services. Customers can typically expect to pay $11.99 to $20 per page.
You will get the best value for your money because the company additionally provides free revisions and a money-back guarantee if you are not happy with the paper. You can use a grammar checker tool on this website to proofread and edit your papers for free. There is also a great database of free essay samples you can check out.
This service provides some guarantees to assure customer satisfaction. These include:
refund guarantee,
plagiarism-free guarantee,
on-time delivery guarantee,
satisfaction guarantee,
confidentiality guarantee.
Any orders that are not finished on time or fall short of the customer's expectations are covered by the money-back guarantee. The 100% originality guarantee makes sure that none of the content is plagiarized. Orders are always finished on time thanks to the timely delivery guarantee.
Customers are guaranteed to be satisfied with their 'writing my paper' orders and can ask for revisions if necessary, thanks to the satisfaction guarantee. Finally, the confidentiality guarantee protects the security and privacy of all personal and banking information.
If you order a paper from this website, you will get:
writers with experience and degrees;
excellent papers;
free revisions;
100% money-back guarantee;
24/7 customer support;
safe payment options.
Conclusion
All things considered, Writemypapers is a professional and trustworthy writing service that can assist students with their academic projects. This service is a great option for people looking for a dependable writing service because it offers skilled writers, a great choice of services, and excellent papers at competitive prices.
Their skilled writing team and 24-hour customer support team give academic papers at good prices, supported by a refund and satisfaction guarantee. Whatever assignment you have, their expert writing team can help you finish it better and quicker.
War in Ukraine: Congress adopts a declaration of condemnation
The Congress of Local and Regional Authorities of the Council of Europe unanimously adopted on 21 March 2023 a Declaration to mark the one-year anniversary of Russia's war against Ukraine, presented by the Congress President and Rapporteur on The Russian Federation's war against Ukraine, Leendert Verbeek (Netherlands, SOC/G/PD).
President Verbeek said that the Congress declaration is a clear message of condemnation of this brutal war and a strong reaffirmation of the Congress' unwavering solidarity with Ukraine, its people and communities : "we must continue to show our Ukrainian friends, colleagues and peers – the elected leaders that are engaged in a battle for their lives, their citizens, their towns and their futures – that they are NOT forgotten and that we will do everything in our power now, and in the future, to support them." President Verbeek also stressed that the declaration reiterated the Congress' resolute support for Ukraine's sovereignty, political independence and territorial integrity within its internationally recognised borders.
The debate was preceded by a video message from the Ukrainian Commissioner for Human Rights, Dmytro Lubinets. "The solidarity of our partners strengthens the stability of our resistance to the aggressor and our strong confidence in victory", he underlined while speaking about the difficult humanitarian situation in Ukraine. He also stressed the importance of mechanisms for the protection of citizens' rights on the local level for everybody. He described how his office was implementing this approach by opening representative offices of the Commissioner in each region.
In his speech, the Congress President praised the "extraordinary courage and resilience of the Ukrainians and their leadership as they relentlessly defend their country at the frontline and the home front. "The Congress commends the solidarity and unity of Europeans, their cities and regions. We call on all to continue to mobilise and provide large-scale financial, security and humanitarian assistance to their Ukrainian counterparts", he highlighted.
During the debate, Congress members supported the creation of a special international tribunal for the crime of aggression against Ukraine and the setting up of an international compensation mechanism for the injury, damage and loss incurred by the State of Ukraine as well as natural and legal persons in Ukraine. "It is imperative to hold Russia accountable for all crimes and justice must be done for all the victims.", stressed President Verbeek.
"The Congress stands by the Ukrainian people at this historically decisive time for Ukraine and the world and believes in a common, democratic future based on respect for international law and a just peace.", he concluded.