How to safely resume travel and reboot Europe's tourism in 2020 and beyond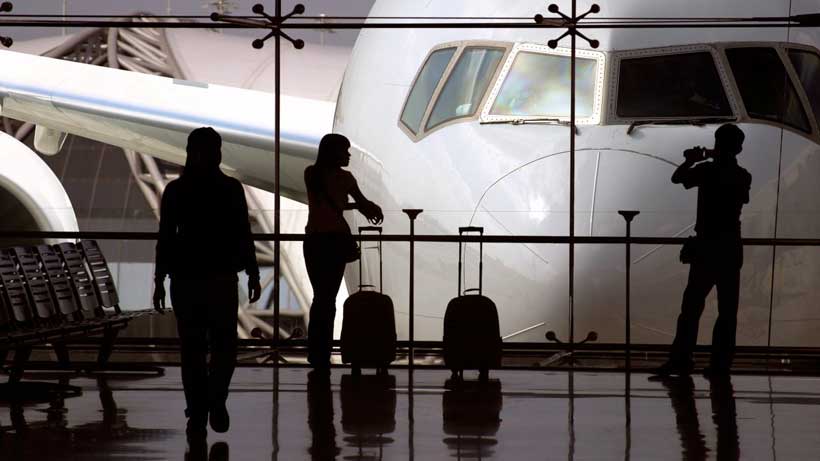 EU Commission presents a package of guidelines and recommendations to help Member States gradually lift travel restrictions and allow tourism businesses to reopen, after months of lockdown, while respecting necessary health precautions.
The Commission's guidance aims to offer people the chance to get some well-needed rest, relaxation and fresh air. As soon as the health situation allows, people should be able to catch up with friends and family, in their own EU country or across borders, with all the safety and precautionary measures needed in place.
The package also aims to help the EU tourism sector recover from the pandemic, by supporting businesses and ensuring that Europe continues to be the number one destination for visitors.
The Commission's Tourism and Transport package includes:
For tourists and travellers
The Commission is looking to give people the ability, confidence and safety to travel again with the following measures:
Safely restoring freedom of movement and lifting internal border controls:
Free movement and cross-border travel are key to tourism. As Member States manage to reduce the circulation of the virus, blanket restrictions to free movement should be replaced by more targeted measures. If a generalised lifting of restrictions is not justified by the health situation, the Commission proposes a phased and coordinated approach that starts by lifting restrictions between areas or Member States with sufficiently similar epidemiological situations. The approach must also be flexible, including the possibility to reintroduce certain measures if the epidemiological situation requires. Member States should act on the basis of the following 3 criteria:
epidemiological, notably focusing on areas where situation is improving, based on guidance by the European Centre for Disease Prevention and Control (ECDC) and using the regional map developed by the ECDC;
the ability to apply containment measures throughout the whole journey including at border crossings, including additional safeguards and measures where physical distancing may be difficult to ensure and
economic and social considerations, initially prioritising cross-border movement in key areas of activity and including personal reasons.
The principle of non-discrimination is of particular importance: when a Member State decides to allow travel into its territory or to specific regions and areas within its territory, it should do so in a non-discriminatory manner – allowing travel from all areas, regions or countries in the EU with similar epidemiological conditions. In the same vein, any restrictions must be lifted without discrimination, to all EU citizens and to all residents of that Member State regardless of their nationality, and should be applied to all parts of the Union in a similar epidemiological situation.
Restoring transport services across the EU while protecting the health of transport workers and passengers:
The guidelines present general principles for the safe and gradual restoration of passenger transport by air, rail, road and waterways. The guidelines put forth a series of recommendations, such as the need to limit contact between passengers and transport workers, and passengers themselves, reducing, where feasible, the density of passengers.
The guidelines also include indications on the use of personal protective equipment such as face masks and on adequate protocols in case passengers present coronavirus symptoms. The guidelines also make recommendations for each mode of transport and call for coordination among Member States in light of re-establishment of gradual connections between them.
Safely resuming tourism services:
The Commission sets out a common framework providing criteria to safely and gradually restore tourism activities and developing health protocols for hotels and other forms of accommodation, to protect the health of both guests and employees. These criteria include epidemiological evidence; sufficient health system capacity being in place for local people and tourists; robust surveillance and monitoring and testing capacity and contact tracing. These guidelines will allow people to safely stay at hotels, camping sites, Bed&Breakfasts or other holiday accommodation establishments, eat and drink at restaurants, bars and cafés and go to beaches and other leisure outdoor areas.
Ensuring cross-border interoperability of tracing apps:
Member States, with the support of the Commission, agreed on guidelines to ensure cross-border interoperability between tracing apps so that citizens can be warned of a potential infection with coronavirus also when they travel in the EU. This will guide developers working with national health authorities. Such tracing apps must be voluntary, transparent, temporary, cybersecure, using anonymised data, should rely on Bluetooth technology and be inter-operable across borders as well as across operating systems. Interoperability is crucial: EU citizens must be able to receive alerts of a possible infection in a secure and protected way, wherever they are in the EU, and whatever app they are using. The Commission is supporting Member States in finding the right solution, in line with the principles set out in the EU toolbox and the Commission guidance on data protection.
Making vouchers a more attractive option for consumers:
Under EU rules, travellers have the right to choose between vouchers or cash reimbursement for cancelled transport tickets (plane, train, bus/coach, and ferries) or package travel. While reaffirming this right, the Commission's recommendation aims to ensure that vouchers become a viable and more attractive alternative to reimbursement for cancelled trips in the context of the current pandemic, which has also put heavy financial strains on travel operators. The voluntary vouchers should be protected against insolvency of the issuer, with a minimum validity period of 12 months, and be refundable after at most one year, if not redeemed. They should also provide passengers sufficient flexibility, should allow the passengers to travel on the same route under the same service conditions or the travellers to book a package travel contract with the same type of services or of equivalent quality. They should also be transferable to another traveller.
For tourism businesses
The Commission aims to support Europe's tourism sector by:
Ensuring liquidity for tourism businesses, in particular SMEs, through:
o Flexibility under State aid rules allowing Member States to introduce schemes, such as guarantee schemes for vouchers and further liquidity schemes, to support companies in the transport and travel sectors and to ensure that reimbursement claims caused by the coronavirus pandemic are satisfied. The schemes for vouchers can be approved by the Commission very rapidly, upon notification by the Member State concerned.
o EU funding: EU continues providing immediate liquidity to businesses affected by the crisis through the Coronavirus Response Instrument Initiative, under shared management with Member States. In addition, the Commission has made available up to €8 billion in financing for 100,000 small businesses hit by the crisis, with the European Investment Fund.
Saving jobs with up to €100 billion in financial relief from the SURE programme:
The SURE programme helps Member States cover the costs of national short-time work schemes and similar measures allowing companies to safeguard jobs. The Commission also supports partnerships between employment services, social partners and companies to facilitate reskilling, especially for seasonal workers.
Connecting citizens to local tourism offer, promoting local attractions and tourism and Europe as a safe tourist destination:
The Commission will work with Member States to promote a patronage voucher system under which customers can support their favourite hotels or restaurants. The Commission will also promote pan-European communication campaigns featuring Europe as a number one tourist destination.
To complement short-term measures, the Commission will continue to work with Member States to promote sustainable tourism in line with the European Green Deal and encourage a digital transformation of tourism services to offer more choice, better allocation of resources and new ways of managing travel and tourist flows.
The Commission will organise a European tourism convention with EU institutions, the industry, regions, cities and other stakeholders to jointly build the future of a sustainable, innovative and resilient European tourism ecosystem – the 'European Agenda for Tourism 2050′.
Members of the College said:
Vice-President for Promoting our European Way of Life, Margaritis Schinas, said: "Tourism is vital to the Single Market and its four freedoms and a key contributor to the EU's economic, social and cultural way of life. It has also been deeply impacted by the measures needed to contain COVID-19. As our Member States gradually lift restrictive measures, we are putting in place the foundations for rebooting the tourism eco-system and Single Market in a safe, proportionate way that will prevent the resurgence of the virus within the EU, whilst safeguarding our way of life."
Commissioner for the Internal Market, Thierry Breton, said: "Millions of SMEs and family -run businesses working in accommodation, restaurants, passenger transport and travel agencies risk bankruptcies and job losses – they urgently need to go back to work. We are helping European tourism get back on track while staying healthy and safe. Today we propose a common European approach to managing what will remain a difficult 2020 summer season, while preparing for a more sustainable and digital tourism ecosystem in the future."
Commissioner for Health and Food Safety, Stella Kyriakides, said: "We know how much European citizens are looking forward to summer and to travel. Their huge sacrifices over the past months will make a cautious and gradual reopening possible – for now. But deconfinement and tourism will not be risk free as long as the virus circulates among us. We need to maintain vigilance, physical distancing and rigorous health precautions across the whole tourism and transport ecosystem to prevent further outbreaks as much as possible. We will not allow our efforts to be lost."
Commissioner for Justice and Consumers, Didier Reynders, said: "European consumers can be reassured: The Commission will not downgrade their EU rights for reimbursement for cancelled travel. We recommend, however, making vouchers more attractive for those who chose this option. In the meantime, freedom of movement is the right European citizens cherish most. It is important to restore this right as soon as the circumstances allow it."
Commissioner for Transport, Adina Vălean, said: "We aim to create safe conditions in every mode of transport, to the extent possible, both for people traveling and transport workers. As we re-establish connectivity, these guidelines will provide authorities and stakeholders a standard framework. Our priority is to restore mobility as soon as possible, but only with clear provisions for safety and health."
Presidents of Parliament to gather for Athens Summit
Presidents of Parliament from the 47 Council of Europe member states, as well as many neighbouring and observer countries and other partner parliamentary assemblies, will meet on 21 and 22 October 2021 in Athens, on the occasion of a conference organised by the Hellenic Parliament and the Parliamentary Assembly of the Council of Europe (PACE).
The Conference will be opened by the President of the Hellenic Parliament Constantine An. Tassoulas, PACE President Rik Daems, and the Secretary General of the Council of Europe Marija Pejčinović Burić.
Some 60 Presidents and Speakers, together with 300 other delegates, are expected at the biennial summit to discuss three major topical issues:
Democracies facing the Covid-19 public health crisis: sharing experiences
Key-note speeches by the President of the Romanian Senate Anca Dana Dragu; the Speaker of the Russian Federation Council Valentina Matviyenko; and the President of Austria's National Council Wolfgang Sobotka.
'#EnvironmentRightNow': national parliaments and the right to a healthy and sustainable environment
Key-note speeches by the Speaker of the Parliament of Georgia Kakha Kuchava; the Speaker of the Parliament of Finland Anu Vehviläinen, and a member of the Council of Europe Advisory Council on Youth, Spyros Papadatos.
The common future of all European citizens
Key-note speeches by the President of the Belgian Senate Stephanie D'Hose; the President of the Cypriot House of Representatives, Anita Demetriou; and the President of the Slovenian National Assembly, Igor Zorčič.
Secretaries General of the participating parliaments and assemblies are also due to meet on the margin of the conference.
The first conference was held in 1975. It takes place every two years, hosted alternately in Strasbourg or in the capital of a Council of Europe member state. At the invitation of the Hellenic Parliament, it is held this year in Athens, when the country celebrates the bicentennial of its independence.
Lorenzo Natali Media prize 2021: Winners announced
The European Commission announced the three winners of the 2021 'Lorenzo Natali' Media prize: Pari Saikia, for her work on the plight of the Rohingya, Maria Altimira, for her work on the labour exploitation of migrants and Srishti Jaswal for bringing to light the hunger situation in India. For nearly three decades, the prize has recognised courageous journalism and focused on compelling, compassionate reporting that brings to light stories that matter on the global challenges impacting society.
Commissioner for International Partnerships, Jutta Urpilainen, presented the prizes to the winners at today's award ceremony: "This award of this year's Lorenzo Natali Media prize, recognizes three exceptional journalists, whose work exemplifies the courage, integrity and dedication to global equity. As development journalists you help bring about change – whether it is tackling inequalities, protecting universal human rights, or responding to the existential threat of climate change."
The 2021 prizewinners, selected by a grand jury from among more than 1,100 applications from across the world, are:
Grand prize
Pari Saikia of Vice Media India, for:
"Rohingya Brides Thought They Were Fleeing Violence. Then They Met Their Grooms"
Pari Saikia's story on the exploitation of Rohingya refugee women exposes the drivers and the methods used in trafficking women in the region.
Europe prize
Maria Altimira writing in Diario Ara, for:
"Abusos en los campos de fresas"
In this piece, Maria Altimira shines a light on the labour and sexual abuse suffered by farm workers, and attempts to hold oversight agencies accountable for abuses happening on their watch.
Best Emerging Journalist prize
Srishti Jaswal, writing in Stories Asia, for:
"The Global Hunger Index Reveals India's Ignored Hunger Crisis"
Srishti Jaswal's investigation reveals India's hidden hunger crisis and the under-reporting of deaths due to starvation.
The winners were chosen by a Grand Jury of experts in the fields of journalism and development:
Diana Moukalled (Daraj.com)
Sulemana Braimah (Media Foundation for West Africa)
Jana Ciglerová (Denik N)
Zuliana Lainez (International Federation of Journalists)
Steve Sapienza (Pulitzer Center).
All entries underwent an initial pre-selection phase conducted by four journalism schools: Vesalius College in Brussels, Universidade Católica Portuguesa in Lisbon, Universidad de Navarra in Pamplona and Université Saint Joseph in Beirut.
Background
Established in 1992, the European Commission's Lorenzo Natali Media Prize is awarded in memory of Lorenzo Natali, a former Commissioner for Development and Cooperation. He was a staunch defender of freedom of expression, democracy, human rights and development.
The prize recognises high-quality, courageous reporting on compelling issues such as climate change, women´s rights, inequality, healthcare, democracy and human rights.
The prize's three categories in 2021 were:
Grand prize: for reporting published by a media outlet based in one of the European Union's partner countries.
Europe prize: for reporting published by a media outlet based in the European Union.
Best Emerging Journalist prize: for reporting by journalists under the age of 30, published in a media outlet based in the European Union or in one of its partner countries.
70% of the EU adult population fully vaccinated
Today, the EU has reached a crucial milestone with 70% of the adult population now fully vaccinated. In total, over 256 million adults in the EU have now received a full vaccine course. Seven weeks ago already, the Commission's delivery target was met, ahead of time: to provide Member States, by the end of July, with enough vaccine doses to fully vaccinate 70% of the adult EU population.
The President of the European Commission, Ursula von der Leyen, said: "The full vaccination of 70% of adults in the EU already in August is a great achievement. The EU's strategy of moving forward together is paying off and putting Europe at the vanguard of the global fight against COVID-19. But the pandemic is not over. We need more. I call on everyone who can to get vaccinated. And we need to help the rest of the world vaccinate, too. Europe will continue to support its partners in this effort, in particular the low and middle income countries."
Stella Kyriakides, Commissioner for Health and Food Safety, said: "I am very pleased that as of today we have reached our goal to vaccinate 70% of EU adults before the end of the summer. This is a collective achievement of the EU and its Member States that shows what is possible when we work together with solidarity and in coordination. Our efforts to further increase vaccinations across the EU will continue unabated. We will continue to support in particular those Member States that are continuing to face challenges. We need to close the immunity gap and the door for new variants and to do so, vaccinations must win the race over variants."
Global cooperation and solidarity
The rapid, full vaccination of all targeted populations – in Europe and globally – is key to controlling the impact of the pandemic. The EU has been leading the multilateral response. The EU has exported about half of the vaccines produced in Europe to other countries in the world, as much as it has delivered for its citizens. Team Europe has contributed close to €3 billion for the COVAX Facility to help secure at least 1.8 billion doses for 92 low and lower middle-income countries. Currently, over 200 million doses have been delivered by COVAX to 138 countries.
In addition, Team Europe aims to share at least 200 million more doses of vaccines secured under the EU's advance purchase agreements to low and middle-income countries until the end of 2021, in particular through COVAX, as part of the EU sharing efforts.
Preparing for new variants
Given the threat of new variants, it is important to continue ensuring the availability of sufficient vaccines, including adapted vaccines, also in the coming years. That is why the Commission signed a new contract with BioNTech-Pfizer on 20 May, which foresees the delivery of 1.8 billion doses of vaccines between the end of the year and 2023. For the same purpose, the Commission has also exercised the option of 150 million doses of the second Moderna contract. Member States have the possibility to resell or donate doses to countries in need outside the EU or through the COVAX Facility, contributing to a global and fair access to vaccines across the world. Other contracts may follow. This is the EU's common insurance policy against any future waves of COVID-19.
Background
A safe and effective vaccine is our best chance to beat coronavirus and return to our normal lives. The European Commission has been working tirelessly to secure doses of potential vaccines that can be shared with all.
The European Commission has secured up to 4.6 billion doses of COVID-19 vaccines so far and negotiations are underway for additional doses. The Commission is also working with industry to step up vaccine manufacturing capacity.
At the same time, the Commission has started work to tackle new variants, aiming to rapidly develop and produce effective vaccines against these variants on a large scale. The HERA Incubator helps in responding to this threat.