How to safely resume travel and reboot Europe's tourism in 2020 and beyond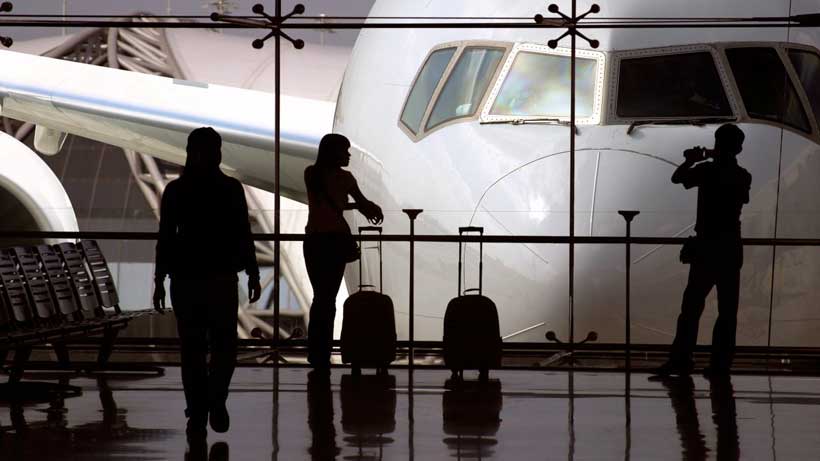 EU Commission presents a package of guidelines and recommendations to help Member States gradually lift travel restrictions and allow tourism businesses to reopen, after months of lockdown, while respecting necessary health precautions.
The Commission's guidance aims to offer people the chance to get some well-needed rest, relaxation and fresh air. As soon as the health situation allows, people should be able to catch up with friends and family, in their own EU country or across borders, with all the safety and precautionary measures needed in place.
The package also aims to help the EU tourism sector recover from the pandemic, by supporting businesses and ensuring that Europe continues to be the number one destination for visitors.
The Commission's Tourism and Transport package includes:
For tourists and travellers
The Commission is looking to give people the ability, confidence and safety to travel again with the following measures:
Safely restoring freedom of movement and lifting internal border controls:
Free movement and cross-border travel are key to tourism. As Member States manage to reduce the circulation of the virus, blanket restrictions to free movement should be replaced by more targeted measures. If a generalised lifting of restrictions is not justified by the health situation, the Commission proposes a phased and coordinated approach that starts by lifting restrictions between areas or Member States with sufficiently similar epidemiological situations. The approach must also be flexible, including the possibility to reintroduce certain measures if the epidemiological situation requires. Member States should act on the basis of the following 3 criteria:
epidemiological, notably focusing on areas where situation is improving, based on guidance by the European Centre for Disease Prevention and Control (ECDC) and using the regional map developed by the ECDC;
the ability to apply containment measures throughout the whole journey including at border crossings, including additional safeguards and measures where physical distancing may be difficult to ensure and
economic and social considerations, initially prioritising cross-border movement in key areas of activity and including personal reasons.
The principle of non-discrimination is of particular importance: when a Member State decides to allow travel into its territory or to specific regions and areas within its territory, it should do so in a non-discriminatory manner – allowing travel from all areas, regions or countries in the EU with similar epidemiological conditions. In the same vein, any restrictions must be lifted without discrimination, to all EU citizens and to all residents of that Member State regardless of their nationality, and should be applied to all parts of the Union in a similar epidemiological situation.
Restoring transport services across the EU while protecting the health of transport workers and passengers:
The guidelines present general principles for the safe and gradual restoration of passenger transport by air, rail, road and waterways. The guidelines put forth a series of recommendations, such as the need to limit contact between passengers and transport workers, and passengers themselves, reducing, where feasible, the density of passengers.
The guidelines also include indications on the use of personal protective equipment such as face masks and on adequate protocols in case passengers present coronavirus symptoms. The guidelines also make recommendations for each mode of transport and call for coordination among Member States in light of re-establishment of gradual connections between them.
Safely resuming tourism services:
The Commission sets out a common framework providing criteria to safely and gradually restore tourism activities and developing health protocols for hotels and other forms of accommodation, to protect the health of both guests and employees. These criteria include epidemiological evidence; sufficient health system capacity being in place for local people and tourists; robust surveillance and monitoring and testing capacity and contact tracing. These guidelines will allow people to safely stay at hotels, camping sites, Bed&Breakfasts or other holiday accommodation establishments, eat and drink at restaurants, bars and cafés and go to beaches and other leisure outdoor areas.
Ensuring cross-border interoperability of tracing apps:
Member States, with the support of the Commission, agreed on guidelines to ensure cross-border interoperability between tracing apps so that citizens can be warned of a potential infection with coronavirus also when they travel in the EU. This will guide developers working with national health authorities. Such tracing apps must be voluntary, transparent, temporary, cybersecure, using anonymised data, should rely on Bluetooth technology and be inter-operable across borders as well as across operating systems. Interoperability is crucial: EU citizens must be able to receive alerts of a possible infection in a secure and protected way, wherever they are in the EU, and whatever app they are using. The Commission is supporting Member States in finding the right solution, in line with the principles set out in the EU toolbox and the Commission guidance on data protection.
Making vouchers a more attractive option for consumers:
Under EU rules, travellers have the right to choose between vouchers or cash reimbursement for cancelled transport tickets (plane, train, bus/coach, and ferries) or package travel. While reaffirming this right, the Commission's recommendation aims to ensure that vouchers become a viable and more attractive alternative to reimbursement for cancelled trips in the context of the current pandemic, which has also put heavy financial strains on travel operators. The voluntary vouchers should be protected against insolvency of the issuer, with a minimum validity period of 12 months, and be refundable after at most one year, if not redeemed. They should also provide passengers sufficient flexibility, should allow the passengers to travel on the same route under the same service conditions or the travellers to book a package travel contract with the same type of services or of equivalent quality. They should also be transferable to another traveller.
For tourism businesses
The Commission aims to support Europe's tourism sector by:
Ensuring liquidity for tourism businesses, in particular SMEs, through:
o Flexibility under State aid rules allowing Member States to introduce schemes, such as guarantee schemes for vouchers and further liquidity schemes, to support companies in the transport and travel sectors and to ensure that reimbursement claims caused by the coronavirus pandemic are satisfied. The schemes for vouchers can be approved by the Commission very rapidly, upon notification by the Member State concerned.
o EU funding: EU continues providing immediate liquidity to businesses affected by the crisis through the Coronavirus Response Instrument Initiative, under shared management with Member States. In addition, the Commission has made available up to €8 billion in financing for 100,000 small businesses hit by the crisis, with the European Investment Fund.
Saving jobs with up to €100 billion in financial relief from the SURE programme:
The SURE programme helps Member States cover the costs of national short-time work schemes and similar measures allowing companies to safeguard jobs. The Commission also supports partnerships between employment services, social partners and companies to facilitate reskilling, especially for seasonal workers.
Connecting citizens to local tourism offer, promoting local attractions and tourism and Europe as a safe tourist destination:
The Commission will work with Member States to promote a patronage voucher system under which customers can support their favourite hotels or restaurants. The Commission will also promote pan-European communication campaigns featuring Europe as a number one tourist destination.
To complement short-term measures, the Commission will continue to work with Member States to promote sustainable tourism in line with the European Green Deal and encourage a digital transformation of tourism services to offer more choice, better allocation of resources and new ways of managing travel and tourist flows.
The Commission will organise a European tourism convention with EU institutions, the industry, regions, cities and other stakeholders to jointly build the future of a sustainable, innovative and resilient European tourism ecosystem – the 'European Agenda for Tourism 2050′.
Members of the College said:
Vice-President for Promoting our European Way of Life, Margaritis Schinas, said: "Tourism is vital to the Single Market and its four freedoms and a key contributor to the EU's economic, social and cultural way of life. It has also been deeply impacted by the measures needed to contain COVID-19. As our Member States gradually lift restrictive measures, we are putting in place the foundations for rebooting the tourism eco-system and Single Market in a safe, proportionate way that will prevent the resurgence of the virus within the EU, whilst safeguarding our way of life."
Commissioner for the Internal Market, Thierry Breton, said: "Millions of SMEs and family -run businesses working in accommodation, restaurants, passenger transport and travel agencies risk bankruptcies and job losses – they urgently need to go back to work. We are helping European tourism get back on track while staying healthy and safe. Today we propose a common European approach to managing what will remain a difficult 2020 summer season, while preparing for a more sustainable and digital tourism ecosystem in the future."
Commissioner for Health and Food Safety, Stella Kyriakides, said: "We know how much European citizens are looking forward to summer and to travel. Their huge sacrifices over the past months will make a cautious and gradual reopening possible – for now. But deconfinement and tourism will not be risk free as long as the virus circulates among us. We need to maintain vigilance, physical distancing and rigorous health precautions across the whole tourism and transport ecosystem to prevent further outbreaks as much as possible. We will not allow our efforts to be lost."
Commissioner for Justice and Consumers, Didier Reynders, said: "European consumers can be reassured: The Commission will not downgrade their EU rights for reimbursement for cancelled travel. We recommend, however, making vouchers more attractive for those who chose this option. In the meantime, freedom of movement is the right European citizens cherish most. It is important to restore this right as soon as the circumstances allow it."
Commissioner for Transport, Adina Vălean, said: "We aim to create safe conditions in every mode of transport, to the extent possible, both for people traveling and transport workers. As we re-establish connectivity, these guidelines will provide authorities and stakeholders a standard framework. Our priority is to restore mobility as soon as possible, but only with clear provisions for safety and health."
Europe's moment: Repair and prepare for the next generation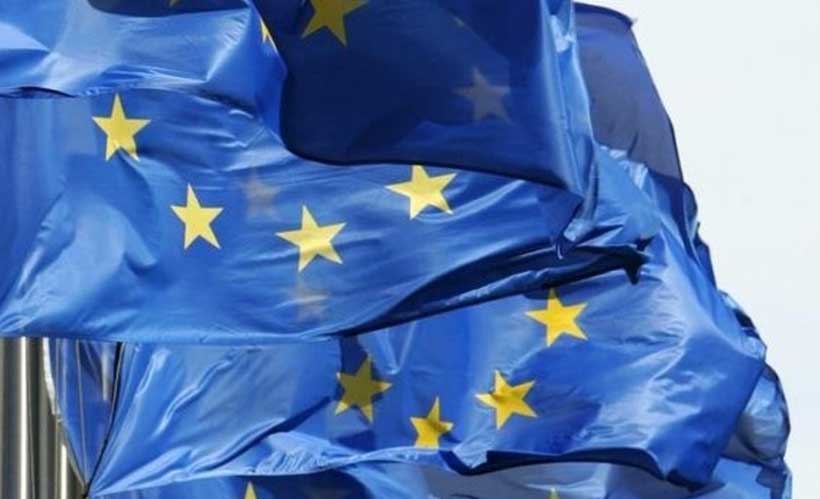 European Commission has put forward its proposal for a major recovery plan. To ensure the recovery is sustainable, even, inclusive and fair for all Member States, the European Commission is proposing to create a new recovery instrument, Next Generation EU, embedded within a powerful, modern and revamped long-term EU budget. The Commission has also unveiled its adjusted Work Programme for 2020, which will prioritise the actions needed to propel Europe's recovery and resilience.
The coronavirus has shaken Europe and the world to its core, testing healthcare and welfare systems, our societies and economies and our way of living and working together. To protect lives and livelihoods, repair the Single Market, as well as to build a lasting and prosperous recovery, the European Commission is proposing to harness the full potential of the EU budget. Next Generation EU of €750 billion as well as targeted reinforcements to the long-term EU budget for 2021-2027 will bring the total financial firepower of the EU budget to €1.85 trillion.
European Commission President Ursula von der Leyen said: "The recovery plan turns the immense challenge we face into an opportunity, not only by supporting the recovery but also by investing in our future: the European Green Deal and digitalization will boost jobs and growth, the resilience of our societies and the health of our environment. This is Europe's moment. Our willingness to act must live up to the challenges we are all facing. With Next Generation EU we are providing an ambitious answer."
Commissioner Johannes Hahn, in charge of the EU budget, said: "Our common budget is at the heart of Europe's recovery plan. The additional firepower of Next Generation EU and the reinforced multiannual financial framework will give us the power of solidarity to support Member States and the economy. Together, Europe will arise more competitive, resilient and sovereign."
Vice-President Maroš Šefčovič, in charge of interinstitutional relations and foresight, said: "The recovery will need strong policy direction. The adapted Work Programme, reflecting the new reality, shows that we will focus all our actions on overcoming the crisis, jumpstarting our economy and putting the European Union firmly on a resilient, sustainable and fair recovery path. It will help us rebound stronger."
INVESTING FOR THE NEXT GENERATION
Complementing national efforts, the EU budget is uniquely placed to power a fair socio-economic recovery, repair and revitalise the Single Market, to guarantee a level playing field, and support the urgent investments, in particular in the green and digital transitions, which hold the key to Europe's future prosperity and resilience.
Next Generation EU will raise money by temporarily lifting the own resources ceiling to 2.00% of EU Gross National Income, allowing the Commission to use its strong credit rating to borrow €750 billion on the financial markets. This additional funding will be channelled through EU programmes and repaid over a long period of time throughout future EU budgets – not before 2028 and not after 2058. To help do this in a fair and shared way, the Commission proposes a number of new own resources. In addition, in order to make funds available as soon as possible to respond to the most pressing needs, the Commission proposes to amend the current multiannual financial framework 2014-2020 to make an additional €11.5 billion in funding available already in 2020.
The money raised for Next Generation EU will be invested across three pillars:
1. Support to Member States with investments and reforms:
A new Recovery and Resilience Facility of €560 billion will offer financial support for investments and reforms, including in relation to the green and digital transitions and the resilience of national economies, linking these to the EU priorities. This facility will be embedded in the European Semester. It will be equipped with a grant facility of up to €310 billion and will be able to make up to €250 billion available in loans. Support will be available to all Member States but concentrated on the most affected and where resilience needs are the greatest.
A €55 billion top-up of the current cohesion policy programmes between now and 2022 under the new REACT-EU initiative to be allocated based on the severity of the socio-economic impacts of the crisis, including the level of youth unemployment and the relative prosperity of Member States.
A proposal to strenghten the Just Transition Fund up to €40 billion, toassist Member States in accelerating the transition towards climate neutrality.
A €15 billion reinforcement for theEuropean Agricultural Fund for Rural Development to support rural areas in making the structural changes necessary in line with the European Green Deal and achieving the ambitious targets in line with the new biodiversity and Farm to Fork strategies.
2. Kick-starting the EU economy by incentivising private investments:
A new Solvency Support Instrument will mobilise private resources to urgently support viable European companies in the sectors, regions and countries most affected. It can be operational from 2020 and will have a budget of €31 billion, aiming to unlock €300 billion in solvency support for companies from all economic sectors and prepare them for a cleaner, digital and resilient future.
Upgrade InvestEU, Europe's flagship investment programme, to a level of €15.3 billion to mobilise private investment in projects across the Union.
A new Strategic Investment Facility built into InvestEU– to generate investments of up to €150 billion in boosting the resilience of strategic sectors, notably those linked to the green and digital transition, and key value chains in the internal market, thanks to a contribution of €15 billion from Next Generation EU.
3. Addressing the lessons of the crisis:
A new Health Programme, EU4Health, to strengthen health security and prepare for future health crises with a budget of €9.4 billion.
A €2 billion reinforcement of rescEU, the Union's Civil Protection Mechanism, which will be expanded and strenghetend to equip the Union to prepare for and respond to future crises.
An amount of EUR€94.4 billion forHorizon Europe, which will be reinforced to fund vital research in health, resilience and the green and digital transitions.
Supporting Europe's global partners through an additional €16.5 billion for external action, including humanitarian aid.
Other EU programmes will be strengthened to align the future financial framework fully with recovery needs and strategic priorities. Other instruments will be reinforced to make the EU budget more flexible and responsive.
Reaching a rapid political agreement on Next Generation EUand the overall EU budget for 2021-2027 at the level of the European Council by July is necessary to give new dynamism to the recovery and equip the EU with a powerful tool to get the economy back on its feet and build for the future.
THE POLICY FUNDAMENTALS OF THE RECOVERY
Relaunching the economy does not mean going back to the status quo before the crisis, but bouncing forward. We must repair the short-term damage from the crisis in a way that also invests in our long-term future. All of the money raised through Next Generation EU will be channelled through EU programmes in the revamped long-term EU budget:
The European Green Deal as the EU's recovery strategy:
A massive renovation wave of our buildings and infrastructure and a more circular economy, bringing local jobs;
Rolling out renewable energy projects, especially wind, solar and kick-starting a clean hydrogen economy in Europe;
Cleaner transport and logistics, including the installation of one million charging points for electric vehicles and a boost for rail travel and clean mobility in our cities and regions;
Strengthening the Just Transition Fund to support re-skilling, helping businesses create new economic opportunities.
Strengthening the Single Market and adapting it to the digital age:
Investing in more and better connectivity, especially in the rapid deployment of 5G networks;
A stronger industrial and technological presence in strategic sectors, including artificial intelligence, cybersecurity, supercomputing and cloud;
Building a real data economy as a motor for innovation and job creation;
Increased cyber resilience.
A fair and inclusive recovery for all:
The short-term European Unemployment Reinsurance Scheme (SURE) will provide €100 billion to support workers and businesses;
A Skills Agenda for Europe and a Digital Education Action Plan will ensure digital skills for all EU citizens;
Fair minimum wages and binding pay transparency measures will help vulnerable workers, particularly women;
The European Commission is stepping up the fight against tax evasion and this will help Member States generate revenue.
BUILDING A MORE RESILIENT EU
Europe must enhance its strategic autonomy in a number of specific areas, including in strategic value chains and reinforced screening of foreign direct investment. To increase crisis preparedness and crisis management, the Commission will reinforce the European Medicines Agency and give a stronger role to the European Centre for Disease Control (ECDC) in coordinating medical responses in crises.
The recovery must unequivocally be based on fundamental rights and full respect of the rule of law. Any emergency measures must be limited in time and be strictly proportionate. The Commission's assessment will be included in the first report under the rule of law mechanism.
We can and must learn the lessons from this crisis, but this can only be done by involving our citizens, communities and cities. The Conference on the Future of Europe will play an important role in further strengthening Europe's democratic foundations in the post-coronavirus crisis world.
RESPONSIBLE GLOBAL LEADERSHIP
The EU is committed in leading international efforts towards a truly global recovery, notably though joint coordination with the United Nations, the G20 and G7, the International Monetary Fund, the World Bank or the International Labour Organisation. The EU will continue working particularly closely with its immediate neighbourhood in the East and South and its partners in Africa.
BACKGROUND
The Joint Statement of the Members of the European Council adopted on 26 March 2020 called on the European Commission to develop a coordinated exit strategy, a comprehensive recovery plan and unprecedented investment to allow a normal functioning of our societies and economies and get to sustainable growth, integrating inter alia the green transition and the digital transformation. On the basis of this mandate, on 15 April the Presidents of the Commission and the Council presented, as a first step, a Joint European Roadmap towards lifting Covid-19 containment measures. The package presented today, based on a revamped proposal for the next long-term EU budget and the updated Commission Work Programme for 2020, addresses the second part of the mandate, namely the need for a comprehensive recovery plan.
The EU has already delivered a coordinated and powerful collective response to cushion the economic blow of the coronavirus crisis. We have relaxed our fiscal and state aid frameworks to give Member States room to act. We are using every available euro in the EU budget to support the healthcare sector, workers and businesses, and mobilising finance from the markets to help save jobs.
Enabling Europe to lead the green and digital transition
The Commission released today its latest report on the EU's Science, Research and Innovation Performance, through which it analyses how Europe performs in the global context. It highlights the need for research and innovation (R&I) to support sustainable and inclusive growth of companies, regions and countries, making sure that no one is left behind in the quest for strengthening innovation systems, especially in less-developed regions. It also emphasises the importance of ensuring that Europeans have the right skills, in the light of new technological revolutions, as well as the significant role of R&I policy in reinforcing companies' productivity, resulting in jobs and value creation, in a sustainable way. In particular, the 2020 edition of the biennial report presents 11 policy recommendations to support our people, planet and prosperity.
Mariya Gabriel, Commissioner for Innovation, Research, Culture, Education and Youth said: "Research and innovation is at the core of the response to the unprecedented crisis we are facing and can significantly contribute to the economic recovery. The 2020 Science, Research and Innovation Performance report shows how research and innovation are central to bring about the ecological and digital transitions Europe needs. Horizon 2020 and the future Horizon Europe programme play a crucial role in this transformation."
The EU ranks among the top players in scientific production and excellence, for example accounting worldwide for 25% of top-cited scientific publications on the topic of climate and for 27% in the area of bioeconomy. When it comes to patent applications in these two areas, the EU is also leading the way with 24% in climate and 25% in bioeconomy. Yet, more efforts are needed to turn research results into sustainable marketable solutions as well as to build a strong European Research Area and increase the effectiveness of public research systems.And, as digitalisation is transforming R&I,the right policy mix should foster deep-tech and researchers' digital skills, alongside promoting open science and ensuring sufficient investments in high-quality data infrastructures. Horizon Europe, the EU's next research and innovation framework programme, will be a key part in stepping up and steering R&I efforts, through its mission-oriented approach and European partnerships.
Building on the EU's excellence and top performance in science-based research and innovation, the Science, Research and Innovation Performance report presents 11 policy recommendations, grouped around three main pillars:
R&I for a safe and just space for humanity;
R&I for global leadership;
R&I for economic and societal impact.
Together, they pave the way towards R&I delivering on the Sustainable Development Goals and mainstreaming them into EU policies and initiatives that will contribute to a fair, climate-neutral and digital Europe, while at the same time boosting the competitiveness of European businesses and regions.
Background
The Science, Research and Innovation performance of the EU report analyses research and innovation dynamics as well as Europe's performance on science and innovation and their drivers. The Report combines indicator-based macroeconomic analysis with in-depth analytical research to create a narrative that speaks to an audience of both research and innovation as well as economics and finance policymakers and analysts. This is the third edition of the biennial publication by the European Commission's Directorate-General for Research and Innovation.
Japan-EU Leaders' meeting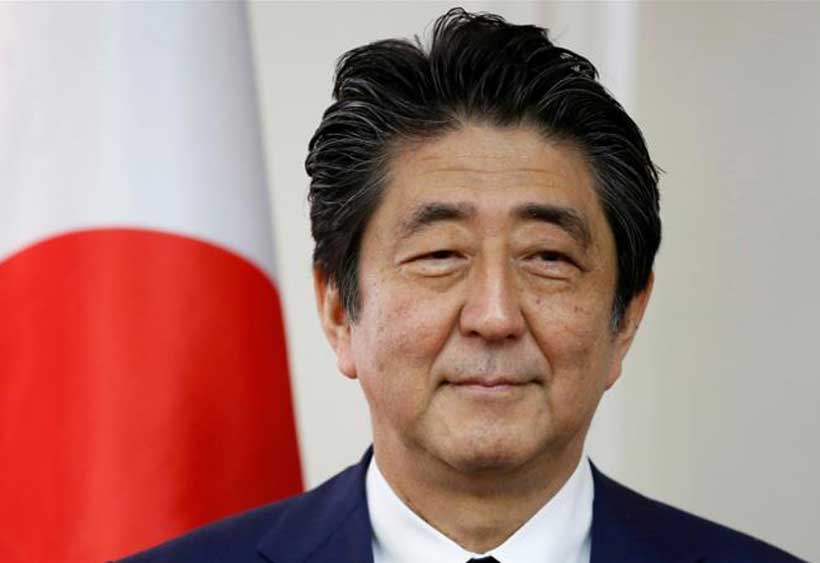 H.E. Mr. Shinzo Abe, Prime Minister of Japan, H.E. Mr. Charles Michel, President of the European Council, and H.E. Dr. Ursula von der Leyen, President of the European Commission, held a Leaders Meeting via VTC on 26 May 2020.
The leaders expressed their deepest sympathy with the victims of the COVID-19 pandemic. They recognised that global solidarity,cooperation and effective multilateralism are required more than ever to defeat the virus as well as to ensure economic recovery. They reaffirmed their strong commitment to continue tackling global challenges together in the international arena based upon the close and strong Japan-EU relations.
The leaders confirmed that both Japan and the EU are sparing no effort to stop the COVID-19 pandemic, protect lives, and mitigate the social and economic consequences, in keeping with their principles and values of democracy, human rights, the rule of law, and non-discrimination. They are promoting global coordination in various international fora such as the G7, G20, and the United Nations system, and assisting vulnerable countries and communities in need.
In order to prevent future pandemics, the leaders emphasised the importance of strengthening our preparedness and response capacities, of sharing information in a free, transparent and prompt manner, and of improving international response including through relevant international organisations, such as the WHO, drawing on lessons learned from the current global responses. The leaders reaffirmed the role of the WHO in coordinating the fight against the COVID-19 pandemic. They welcomed the recently adopted resolution at the 73rd World Health Assembly which requests the Director General of the WHO to initiate, at the earliest appropriate moment, a stepwise process of impartial, independent and comprehensive evaluation to review experience gained and lessons learnt from the WHO-coordinated international health response to COVID-19.
The leaders reaffirmed their commitment to global collaboration and sustained funding for developing and deploying effective antiviral medicines, diagnostics, treatments and vaccines in orderto make them available to all at an affordable price. They called for the future COVID-19 vaccine to become a global common good. In this context, they welcomed the successful pledging initiative of "the Global Coronavirus Response" that started on May 4, with the aim of raising at least €7.5 billion. Prime Minister Abe expressed his gratitude for the EU's initiative, and the EU leaders expressed their appreciation for Japan's contribution. The leaders confirmed their determination to continue efforts toward closing the financial gap, including the collaborative efforts for the success of the upcoming pledging conference of Gavi in June. The leaders announced that Japan and the EU will accelerate cooperation on research on health, welcoming in this regard the signature of the Letter of Intent on strengthening cooperation in science, technology and innovation, which includes collaboration between Japan's Moonshot Research and Development Program and the EU's Horizon Europe Programme.
The leaders stressed their determination to ensure a robust economic recovery and rebuild more sustainable, inclusive and resilient economies, in keeping with the Agenda 2030, the Sustainable Development Goals and the Paris Agreement. Decarbonization / green transition, digital transformation, and the virtuous cycle of environment and growth, will be a part of the recovery strategy. The leaders welcomed the G20 Action Plan at the G20 Finance Ministers and Central Bank Governors Meeting to support the global economy during and after the pandemic. They would continue to adjust their economic responses, using all relevant policy tools, including digital tools to prevent the spread of infections while ensuring privacy and security, and standing ready to provide further support in a coordinated way. They also underlined the importance of keeping the trading system open. Japan and the EU will cooperate to facilitate the flow of medical supplies, agricultural products, raw materials and other goods and services across borders, while ensuring that any necessary emergency measures designed to tackle COVID-19 are targeted, proportionate, transparent, temporary, and consistent with WTO rules so that they do not create unnecessary barriers to trade or disruption to global supply chains.They called for refraining from unnecessary travel and export restrictions. Looking forward, they stressed the need to make global supply chains more resilient, and will work together to reform and strengthen the WTO, through rule-making on e-commerce and fostering a level playing field, to promote international discussions under the Osaka Track, to further elaborate "Data Free Flow with Trust" (DFFT) with a view to facilitating safe and secure cross-border data flows through enhancing data security and privacy, to harness the benefits of the digital economy further underscored by the current economic crisis. They confirmed that transport services should be progressively restored on the premise that public health safety is ensured as they are key enablers of the global economy.
With a view to assisting developing countries, including in Africa and other vulnerable regions, the leaders mutually welcomed the commitment made by the EU, including its Member States, securing over €20 billion in order to help partner countries face the COVID-19 impact and Japan's commitment to step up its assistance to partner countries, not only by providing short-term assistances but also by supporting them over the mid-to-long term to strengthen their healthcare systems as well as by addressing the enormous economic impact of the current crisis. They also welcomed the financial assistance deployed by the IMF, World Bank and other international institutions, and the agreement reached by the G20 and the Paris Club on a coordinated approach to a time bound suspension of debt service payments for the poorest countries, calling for full implementation of this initiative.
The leaders also discussed the geopolitical situation in the light of the COVID-19 pandemic. They reiterated their commitment to upholding the rules-based international order and looked forward to strengthening practical cooperation in areas such as cybersecurity, countering hybrid threats and counter-terrorism. They confirmed that access to transparent, timely, reliable and fact-based information is crucial for an effective global response to the pandemic. It constitutes the foundation of good governance and reinforces the resilience of our societies and democracies. The leaders confirmed their resolve to counter disinformation, in accordance with shared principles such as freedom of expression and the rule of law. The leaders shared concern that the spread of the virus may escalate some regional conflicts and make it more difficult to protect civilian population. They supported the UN Secretary-General's call for a global ceasefire amid the COVID-19 pandemic and insisted on respect for humanitarian principles.
They shared the view to intensify coordination to contribute to resolving regional issues based on international law, including eastern Ukraine, Afghanistan, North Korea, East and South China Seas, Libya, Syria and Sahel.
The leaders reaffirmed their commitment to the Japan-EU strategic partnership. It will play an important role in recovering from the effects of the COVID-19 pandemic and in tackling other common challenges that have not diminished. Encouraged by the initial positive results, the leaders expressed their determination to continue implementing the Japan-EU Strategic Partnership Agreement and Economic Partnership Agreement. They looked forward to holding a Summit Meeting in the near future when conditions allow in order to take cooperation between Japan and the EU further in the areas such as connectivity, global environmental issues and challenges, climate change, digital transformation, research and innovation, health, energy, free, fair and rules-based trade, and security and defence, transport and urban policy. The leaders confirmed that preparatory work in these fields should advance.