How to safely resume travel and reboot Europe's tourism in 2020 and beyond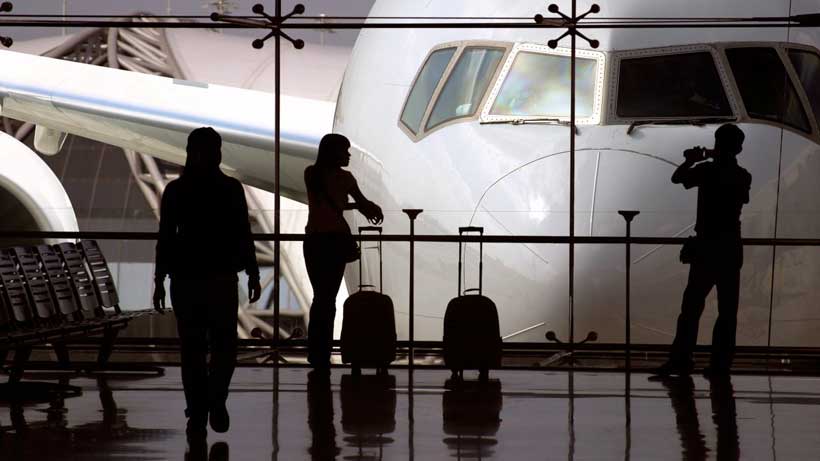 EU Commission presents a package of guidelines and recommendations to help Member States gradually lift travel restrictions and allow tourism businesses to reopen, after months of lockdown, while respecting necessary health precautions.
The Commission's guidance aims to offer people the chance to get some well-needed rest, relaxation and fresh air. As soon as the health situation allows, people should be able to catch up with friends and family, in their own EU country or across borders, with all the safety and precautionary measures needed in place.
The package also aims to help the EU tourism sector recover from the pandemic, by supporting businesses and ensuring that Europe continues to be the number one destination for visitors.
The Commission's Tourism and Transport package includes:
For tourists and travellers
The Commission is looking to give people the ability, confidence and safety to travel again with the following measures:
Safely restoring freedom of movement and lifting internal border controls:
Free movement and cross-border travel are key to tourism. As Member States manage to reduce the circulation of the virus, blanket restrictions to free movement should be replaced by more targeted measures. If a generalised lifting of restrictions is not justified by the health situation, the Commission proposes a phased and coordinated approach that starts by lifting restrictions between areas or Member States with sufficiently similar epidemiological situations. The approach must also be flexible, including the possibility to reintroduce certain measures if the epidemiological situation requires. Member States should act on the basis of the following 3 criteria:
epidemiological, notably focusing on areas where situation is improving, based on guidance by the European Centre for Disease Prevention and Control (ECDC) and using the regional map developed by the ECDC;
the ability to apply containment measures throughout the whole journey including at border crossings, including additional safeguards and measures where physical distancing may be difficult to ensure and
economic and social considerations, initially prioritising cross-border movement in key areas of activity and including personal reasons.
The principle of non-discrimination is of particular importance: when a Member State decides to allow travel into its territory or to specific regions and areas within its territory, it should do so in a non-discriminatory manner – allowing travel from all areas, regions or countries in the EU with similar epidemiological conditions. In the same vein, any restrictions must be lifted without discrimination, to all EU citizens and to all residents of that Member State regardless of their nationality, and should be applied to all parts of the Union in a similar epidemiological situation.
Restoring transport services across the EU while protecting the health of transport workers and passengers:
The guidelines present general principles for the safe and gradual restoration of passenger transport by air, rail, road and waterways. The guidelines put forth a series of recommendations, such as the need to limit contact between passengers and transport workers, and passengers themselves, reducing, where feasible, the density of passengers.
The guidelines also include indications on the use of personal protective equipment such as face masks and on adequate protocols in case passengers present coronavirus symptoms. The guidelines also make recommendations for each mode of transport and call for coordination among Member States in light of re-establishment of gradual connections between them.
Safely resuming tourism services:
The Commission sets out a common framework providing criteria to safely and gradually restore tourism activities and developing health protocols for hotels and other forms of accommodation, to protect the health of both guests and employees. These criteria include epidemiological evidence; sufficient health system capacity being in place for local people and tourists; robust surveillance and monitoring and testing capacity and contact tracing. These guidelines will allow people to safely stay at hotels, camping sites, Bed&Breakfasts or other holiday accommodation establishments, eat and drink at restaurants, bars and cafés and go to beaches and other leisure outdoor areas.
Ensuring cross-border interoperability of tracing apps:
Member States, with the support of the Commission, agreed on guidelines to ensure cross-border interoperability between tracing apps so that citizens can be warned of a potential infection with coronavirus also when they travel in the EU. This will guide developers working with national health authorities. Such tracing apps must be voluntary, transparent, temporary, cybersecure, using anonymised data, should rely on Bluetooth technology and be inter-operable across borders as well as across operating systems. Interoperability is crucial: EU citizens must be able to receive alerts of a possible infection in a secure and protected way, wherever they are in the EU, and whatever app they are using. The Commission is supporting Member States in finding the right solution, in line with the principles set out in the EU toolbox and the Commission guidance on data protection.
Making vouchers a more attractive option for consumers:
Under EU rules, travellers have the right to choose between vouchers or cash reimbursement for cancelled transport tickets (plane, train, bus/coach, and ferries) or package travel. While reaffirming this right, the Commission's recommendation aims to ensure that vouchers become a viable and more attractive alternative to reimbursement for cancelled trips in the context of the current pandemic, which has also put heavy financial strains on travel operators. The voluntary vouchers should be protected against insolvency of the issuer, with a minimum validity period of 12 months, and be refundable after at most one year, if not redeemed. They should also provide passengers sufficient flexibility, should allow the passengers to travel on the same route under the same service conditions or the travellers to book a package travel contract with the same type of services or of equivalent quality. They should also be transferable to another traveller.
For tourism businesses
The Commission aims to support Europe's tourism sector by:
Ensuring liquidity for tourism businesses, in particular SMEs, through:
o Flexibility under State aid rules allowing Member States to introduce schemes, such as guarantee schemes for vouchers and further liquidity schemes, to support companies in the transport and travel sectors and to ensure that reimbursement claims caused by the coronavirus pandemic are satisfied. The schemes for vouchers can be approved by the Commission very rapidly, upon notification by the Member State concerned.
o EU funding: EU continues providing immediate liquidity to businesses affected by the crisis through the Coronavirus Response Instrument Initiative, under shared management with Member States. In addition, the Commission has made available up to €8 billion in financing for 100,000 small businesses hit by the crisis, with the European Investment Fund.
Saving jobs with up to €100 billion in financial relief from the SURE programme:
The SURE programme helps Member States cover the costs of national short-time work schemes and similar measures allowing companies to safeguard jobs. The Commission also supports partnerships between employment services, social partners and companies to facilitate reskilling, especially for seasonal workers.
Connecting citizens to local tourism offer, promoting local attractions and tourism and Europe as a safe tourist destination:
The Commission will work with Member States to promote a patronage voucher system under which customers can support their favourite hotels or restaurants. The Commission will also promote pan-European communication campaigns featuring Europe as a number one tourist destination.
To complement short-term measures, the Commission will continue to work with Member States to promote sustainable tourism in line with the European Green Deal and encourage a digital transformation of tourism services to offer more choice, better allocation of resources and new ways of managing travel and tourist flows.
The Commission will organise a European tourism convention with EU institutions, the industry, regions, cities and other stakeholders to jointly build the future of a sustainable, innovative and resilient European tourism ecosystem – the 'European Agenda for Tourism 2050′.
Members of the College said:
Vice-President for Promoting our European Way of Life, Margaritis Schinas, said: "Tourism is vital to the Single Market and its four freedoms and a key contributor to the EU's economic, social and cultural way of life. It has also been deeply impacted by the measures needed to contain COVID-19. As our Member States gradually lift restrictive measures, we are putting in place the foundations for rebooting the tourism eco-system and Single Market in a safe, proportionate way that will prevent the resurgence of the virus within the EU, whilst safeguarding our way of life."
Commissioner for the Internal Market, Thierry Breton, said: "Millions of SMEs and family -run businesses working in accommodation, restaurants, passenger transport and travel agencies risk bankruptcies and job losses – they urgently need to go back to work. We are helping European tourism get back on track while staying healthy and safe. Today we propose a common European approach to managing what will remain a difficult 2020 summer season, while preparing for a more sustainable and digital tourism ecosystem in the future."
Commissioner for Health and Food Safety, Stella Kyriakides, said: "We know how much European citizens are looking forward to summer and to travel. Their huge sacrifices over the past months will make a cautious and gradual reopening possible – for now. But deconfinement and tourism will not be risk free as long as the virus circulates among us. We need to maintain vigilance, physical distancing and rigorous health precautions across the whole tourism and transport ecosystem to prevent further outbreaks as much as possible. We will not allow our efforts to be lost."
Commissioner for Justice and Consumers, Didier Reynders, said: "European consumers can be reassured: The Commission will not downgrade their EU rights for reimbursement for cancelled travel. We recommend, however, making vouchers more attractive for those who chose this option. In the meantime, freedom of movement is the right European citizens cherish most. It is important to restore this right as soon as the circumstances allow it."
Commissioner for Transport, Adina Vălean, said: "We aim to create safe conditions in every mode of transport, to the extent possible, both for people traveling and transport workers. As we re-establish connectivity, these guidelines will provide authorities and stakeholders a standard framework. Our priority is to restore mobility as soon as possible, but only with clear provisions for safety and health."
EU proposes a strong multilateral trade response to the COVID-19 pandemic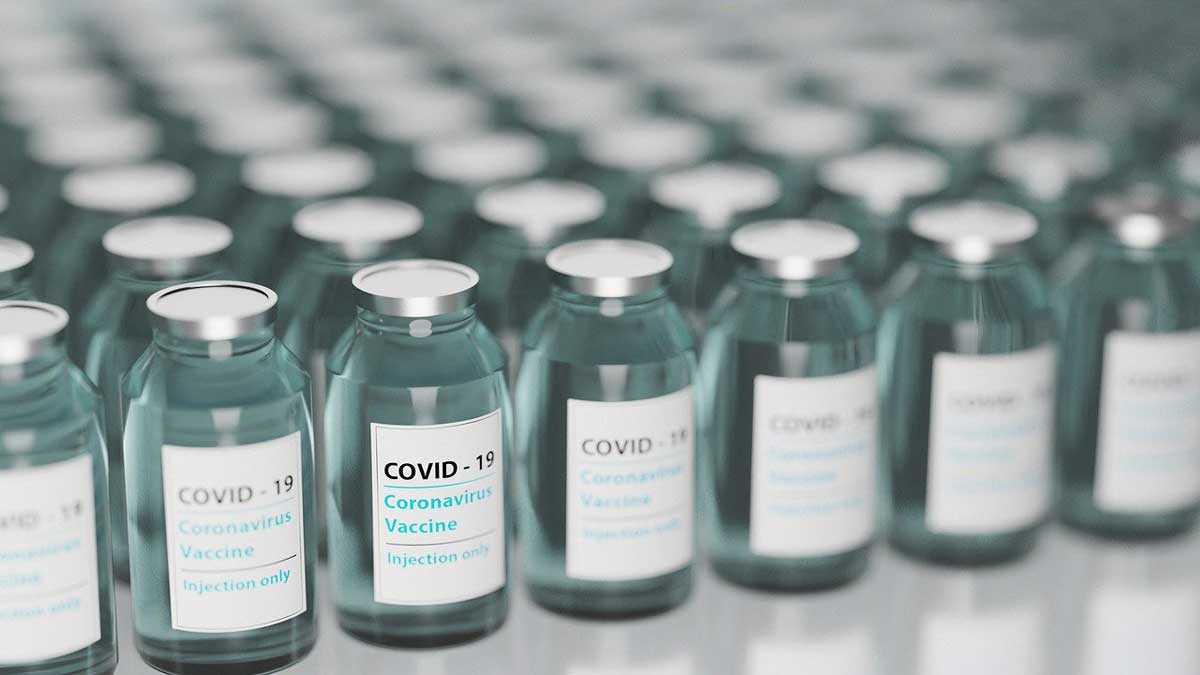 EU has submitted its proposal seeking the commitment of World Trade Organization (WTO) members for a multilateral trade action plan to expand the production of COVID-19 vaccines and treatments, and ensure universal and fair access. With this proposal to the WTO, divided in two communications, the EU underlines the WTO's central role in the response to the COVID-19 pandemic and urges fellow WTO members to agree on a set of commitments, including on intellectual property rights.
President von der Leyen said: "The EU has actively shown solidarity with the world since the beginning of the pandemic. The European Union authorized exports of around half of the total amount of vaccines produced in Europe. Our immediate, urgent goal is to ensure equitable access for low – and middle-income countries, to share vaccines wider and faster. And we continue to help ramping up production. The EU proposes concrete short and medium term solutions to ensure universal access at affordable prices. I am looking forward to discuss with the G7 leaders next week how to achieve this goal. Beyond the current crisis, it is important to ensure global preparedness for future pandemics: diversifying manufacturing so that it is not centralised only in a handful of countries and strengthening the resilience of the healthcare infrastructure in least developed countries".
Executive Vice-President and Commissioner for Trade Valdis Dombrovskis said: "The pandemic is still with us and there can be no room for complacency. We need to urgently concentrate on proposals that accelerate the equitable distribution of COVID-19 vaccines worldwide. In this respect, a strong multilateral trade response could deliver a huge boost in the fight against COVID-19. In reality, the main problem at this moment relates to the lack of sufficient manufacturing capacity to rapidly produce the required quantities. The objective must be to ensure that any available and adequate manufacturing capacity anywhere in the world is used for the COVID-19 vaccines production."
More on the EU's proposal
The EU calls on governments to:
Ensure that COVID-19 vaccines, treatments and their components can cross borders freely;
encourage producers to expand their production, while ensuring that those countries most in need of vaccines receive them at an affordable price, and;
facilitate the use of compulsory licensing within the WTO's existing Agreement on Trade-Related Aspects of Intellectual Property Rights (TRIPS). The TRIPS Agreement already provides this flexibility, which is a legitimate tool during the pandemic that can be used swiftly where needed
The first element aims to limit the use of export restrictions and keep supply chains open. Vaccine-producing countries should be ready to export a fair share of their domestic production. Supply chains are highly interconnected and should not be disrupted. In addition, the EU considers that supplies to the COVAX Facility should never be restricted, and no measures should limit trade in inputs necessary for the production of COVID-19 vaccines and treatments.
The second element calls on governments to strongly encourage and support vaccine manufacturers and developers to expand production and ensure the affordable supply of vaccines to low- and middle-income countries. Such actions could include licensing agreements, the sharing of expertise, tiered pricing including non-profit sales to low-income countries, contract manufacturing and new investments in manufacturing facilities in developing countries. The EU expects all vaccine producers and developers to make concrete pledges that increase supplies to vulnerable developing countries. In this regard, the EU welcomes the commitment of companies such as BioNTech and Pfizer, Johnson & Johnson and Moderna, which have already committed to delivering 1.3 billion doses this year to low-income countries at no profit and to middle-income countries at lower cost.
The third element, on intellectual property, sets out that voluntary licences are the most effective instrument to facilitate the expansion of production and sharing of expertise. Where voluntary cooperation fails, compulsory licences, whereby a government grants a targeted licence allowing a willing producer to make a vaccine without the consent of a patent holder, are a legitimate tool in the context of a pandemic. The EU considers that all WTO members should be ready to:
agree that the COVID-19 pandemic is an exceptional circumstance of national emergency, and that the requirement to negotiate with the rights' holder may be legitimately waived where needed;
support manufacturers that are ready to produce vaccines and/or treatments at affordable prices under a compulsory licence so that the level of remuneration paid by the manufacturer to the patent holder reflects such affordable prices;
agree that the compulsory licence could cover any exports destined to countries that lack manufacturing capacity, including via the COVAX facility.
The EU is also tabling a dedicated communication on intellectual property to the WTO body in charge of implementing the Agreement on Trade-Related Aspects of Intellectual Property Rights (TRIPS Council). Here, the EU provides more detail and clarity on each of the three points on intellectual property and links them with the specific provisions in the TRIPS Agreement. As regards the broad waiver proposed by a number of WTO members, the European Commission, while ready to discuss any option that helps end the pandemic as soon as possible, is not convinced that this would provide the best immediate response to reach the objective of the widest and timely distribution of COVID-19 vaccines that the world urgently needs. Today's proposals aim at achieving that objective in a swift and effective manner.
EU Digital COVID Certificate: Parliament and Council reach agreement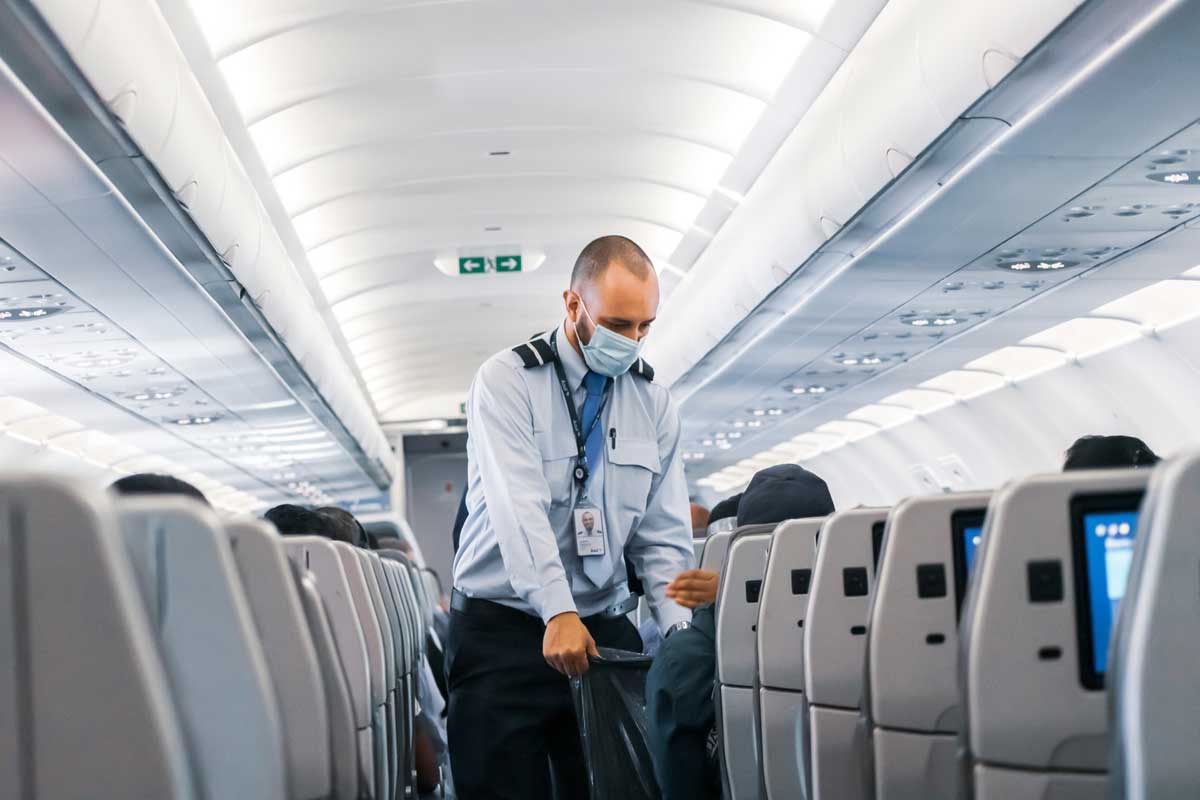 The Commission welcomes today's provisional political agreement between the European Parliament and the Council on the Regulation governing the EU Digital COVID Certificate. This means that the certificate (previously called the Digital Green Certificate) is well on track to be ready end of June, as planned. Today's agreement has been reached in record time just two months after the Commission's proposal. The negotiations on the certificate for the Commission have been led by Commissioner Didier Reynders in close cooperation with Vice-Presidents Vera Jourová and Margaritis Schinas and Commissioners Thierry Breton, Stella Kyriakides, and Ylva Johansson.
Welcoming this swift progress, President Ursula von der Leyen said:
"We are delivering on our commitment to have the EU Digital COVID Certificate up and running before the summer. European citizens are looking forward to travelling again, and today's agreement means they will be able to do so safely very soon.
The EU Digital COVID Certificate is free of charge, secure and accessible to all. It will cover vaccination, test and recovery offering different options to the citizens. It fully respects citizens' fundamental rights, including protection of personal data.
All EU citizens have a fundamental right to free movement in the EU. The EU Digital COVID Certificate, available in paper or digital format, will make it easier for Europeans to travel – whether to see their families and loved ones or to get some well-deserved rest.
We would like to thank the European Parliament and the Portuguese Presidency for their dedication, perseverance and immense work at record speed to find an agreement on the proposal we presented.
Work still remains. At EU level, the system will be ready in the next few days. It is now crucial that all Member States press ahead with the roll-out of their national systems to ensure that the system can be up and running as soon as possible. This is what EU citizens rightly expect.
Today's agreement has demonstrated that with the commitment and cooperation of all, the EU Digital COVID Certificate will be available on time."
The EU Digital COVID Certificate – key features
Following the agreement reached by the European Parliament and the Council, the EU Digital COVID Certificate:
will cover vaccination, test and recovery;
will be available in a digital and paper-based format, depending on the choice of the recipients, and contain a digitally signed QR code;
will be free of charge, be obtained easily and also available to persons vaccinated before the EU Digital COVID Certificate Regulation has entered into force;
may also be used by Member States for national purposes, if this is provided for in national law.
Member States shall refrain from imposing additional travel restrictions on the holders of an EU Digital COVID Certificate, unless they are necessary and proportionate to safeguard public health.
The Commission will also mobilise €100 million to support Member States in providing affordable tests.
Next Steps
The political agreement will now have to be formally adopted by the European Parliament and the Council. The Regulation will enter into force on 1 July, with a phasing-in period of six weeks for the issuance of certificates for those Member States that need additional time.
In parallel, the Commission will continue to support the Member States in finalising their national solutions for the issuance and verification of EU Digital COVID Certificate, and to provide technical and financial support to Member States to on-board the gateway.
Background
On 17 March 2021, the European Commission presented a proposal to create an EU COVID certificate to facilitate the safe free movement of citizens within the EU during the COVID-19 pandemic. At the Commission's request, the Parliament voted in favour of the activation of the urgent procedure for the two proposals on 25 March. The Council adopted its negotiating position on 14 April, and the Parliament did so on 29 April. On 20 May co-legislators reached provisional agreement on this file.
In parallel to the legislative process, important progress was already made on the technical side. The EU Gateway, which allows to verify certificates across borders, is ready and will go live as of June. Successful pilot tests took place with 17 Member States and Iceland during the last two weeks, further five Member States will test next week.
The Commission also provide open source reference software to support Member States to develop their national solution to issue certificates, to scan and check the QR codes, and a reference wallet for storage.
Previously, on 21 April, technical specification guidelines were adopted by Member States representatives in the eHealth Network, a voluntary network connecting national authorities responsible for eHealth. They are building on the close work of the Commission with the Member States, having resulted in first guidelines adopted in January and updated on 12 March, and a trust framework outline agreed on 12 March 2021. In addition, a common design template was developed in the eHealth network.
Coronavirus: EU Strategy for the development and availability of therapeutics
The European Commission is today complementing the successful EU Vaccines Strategy with a strategy on COVID-19 therapeutics to support the development and availability of much-needed COVID-19 therapeutics, including for the treatment of 'long COVID'. Today's Strategy covers the full lifecycle of medicines: from research, development and manufacturing to procurement and deployment.
It is part of the strong European Health Union, in which all EU countries prepare and respond together to health crises and ensure the availability of affordable and innovative medical supplies – including the therapeutics needed to treat COVID-19.
The Strategy includes clear actions and targets, including authorising three new therapeutics to treat COVID-19 by October 2021 and possibly two more by end of the year. Concretely:
Research, development and innovation

Invest €90 million in population studies and clinical trials to establish links between risk factors and health outcomes to further inform public health policy and clinical management, including for long-COVID patients.
Set up a 'therapeutics innovation booster' by July 2021 to support the most promising therapeutics from preclinical research to market authorisation. It will build on current initiatives and investments in therapeutic development, working in a close cooperation with the European Health Emergency Preparedness and Response Authority (HERA) preparatory action on mapping therapeutics. It will therefore ensure the coordination of all research projects on COVID-19 therapeutics, stimulating innovation and boosting therapeutic development.

Access to and swift approval of clinical trials

Invest €5 million under the EU4Health programme to generate better, high-quality safety data in clinical trials, which will help produce robust results in a timely manner.
Provide EU countries with financial support of €2 million under the EU4Health 2021 work programme for expedited and coordinated assessments to facilitate approval of clinical trials.
Explore how to support developers of therapeutics to build capacity to produce high-grade material for clinical trials.

Scanning for candidate therapeutics

Invest €5 million to map therapeutics and diagnostics to analyse development phases, production capacities and supply chains, including possible bottlenecks.
Establish a broader portfolio of 10 potential COVID-19 therapeutics and identify five of the most promising ones by June 2021.

Supply chains and delivery of medicines

Fund a €40 million preparatory action to support flexible manufacturing and access for COVID-19 therapeutics under the EU Fab project, which in turn will become over time an important asset for the future the European Health Emergency Preparedness and Response Authority (HERA).

Regulatory flexibility

Authorise at least three new therapeutics by October and possibly two more by the end of the year and develop flexible regulatory approaches to speed up the assessment of promising and safe COVID-19 therapeutics.
Start seven rolling reviews of promising therapeutics by end-2021, subject to research and development outcomes.

Joint procurement and financing

Launch new contracts for the purchase of authorised therapeutics by the end of the year.
Secure faster access to medicines with shorter administrative deadlines.

International cooperation to make medicines available to all

Reinforce engagement for the therapeutics pillar of the Access to COVID-19 Tools Accelerator.
Boost 'OPEN' initiative for international collaboration.
Next Steps
The Commission will draw up a portfolio of 10 potential COVID-19 therapeutics and by June 2021, identify the five most promising ones. It will organise matchmaking events for industrial actors involved in therapeutics to ensure enough production capacity and swift manufacturing. New authorisations, rolling reviews and joint procurement contracts will be up and running before the end of the year.
The therapeutics innovation booster, matchmaking events and preparatory action to support flexible manufacturing and access for COVID-19 therapeutics under the EU Fab project, will feed into the HERA, for which a proposal is due later in the year. The pilot project on access to health data will feed into the European Health Data Space proposal expected later this year.
Members of the College said:
Vice-President for Promoting our European Way of Life, Margaritis Schinas, said: "The situation in many intensive care units across the continent remains critical. We need to focus both on vaccines and therapeutics, as two powerful and complementary ways to combat COVID-19. But currently we have only one authorised medicine to treat COVID-19. By acting on better availability of medicines today, we are making sure patients receive the treatments they need while also preparing our future biomedical preparedness. A coordinated strategy on quick access to therapeutics will boost our strategic autonomy and contribute to a strong Health Union."
Commissioner for Health and Food Safety, Stella Kyriakides, said: "Vaccinations save lives, but they cannot yet eradicate COVID-19. We need a strong push on treatments to limit the need for hospitalisation, speed up recovery times, and reduce mortality. Patients in Europe and across the world should have access to world-class COVID-19 medicines. This is why we have set a very clear goal: by October, we will develop and authorise three new effective COVID-19 therapeutics that can have the potential to change the course of the disease. We will do so by investing in research and innovation, the identification of new promising medicines, ramping up production capacity and supporting equitable access. Our Therapeutics Strategy is a strong European Health Union in action."
Commissioner for Innovation, Research, Culture, Education and Youth, Mariya Gabriel, said: "By increasing vaccine availability across Europe, more and more Europeans are now protected against COVID-19. In the meantime, the development of innovative medicines to treat coronavirus patients remains a priority when it comes to saving lives. Research and innovation is the first step to finding effective and safe therapeutics, which is why we are proposing to establish a new COVID-19 'therapeutics innovation booster' and will invest € 90 million in population studies and clinical trials."
Background
The Strategy on COVID-19 therapeutics complements the EU strategy for COVID-19 vaccines from June 2020 and builds on ongoing work by the European Medicines Agency and the Commission to support research, development, manufacturing and deployment of therapeutics.
The Strategy forms part of a strong European Health Union, using a coordinated EU approach to better protect the health of our citizens, equip the EU and its Member States to better prevent and address future pandemics, and improve the resilience of Europe's health systems.