Authors: Anne Speckhard and Molly Ellenberg*
When one thinks of the recent conflicts in Syria, images of ISIS beheadings, enslavement of Yazidis and black flags flying on behalf of the establishment of the ISIS Caliphate loom front and center. Many around the globe also fear and abhor the idea of ISIS criminals returning home, anxious that they may not be imprisoned and continue their heinous criminal acts, or even if imprisoned, spread their hateful ideology at home.[1] In the world's collective consciousness, the Bashar al-Assad regime and its atrocities during the Syrian conflicts pale in comparison to ISIS' brutal reign of terror. Indeed, ISIS became one of the largest, richest and most lethal and brutal terrorist organizations of all time.
Yet in March 2020, the Syrian Network for Human Rights reported from its tally of civilian casualties in the Syrian uprising that 91.4 percent of those occurring up to 2020 were caused by the Assad regime and other parties supportive of the regime, including Iranian and Russian groups. The numbers of civilian casualties attributed to ISIS, however, dwarf in comparison to those committed by the Assad regime, adding up to only 2.2 percent of the total. While ISIS is rated as the group responsible for the second-largest number of civilian casualties in Syria, its raw numbers are few compared to Assad's.[2] This often overlooked fact actually explains much about terrorism and is a warning to us about how terrorist groups use humanitarian and conflict zones to recruit new members to their cause and engage them in terrorist violence.
Between 2015 and 2020, the lead author at the International Center for the Study of Violent Extremism [ICSVE] in-depth interviewed 239 male and female ISIS defectors, returnees, and imprisoned cadres, many who responded to calls from ISIS, rebel groups and the Syrian people themselves to come to their aid.[3] This in-depth research of ISIS cadres has allowed for examination of the specific influences, motivations, and sources of disillusionment these ISIS cadres experienced with ISIS as they relate to the Assad regime's actions. Specifically, the present investigation explores the impact of amateur Syrian videos depicting suffering civilians on the decisions of foreign fighters to travel to Syria to immediately or subsequently join ISIS, the prevalence and correlates of locals and foreign fighters citing anger at the Assad regime as a primary motivation for joining ISIS, and ISIS' contradictory involvement with the Assad regime as a source of disillusionment within ISIS ranks. Moreover, this policy paper looks in particular at the group of foreign fighters who traveled to Syria, initially out of a desire to fight the Assad regime, feeling that the Western world had abandoned the Syrian people. Looking at these aspects of influence and motivation for joining, will to fight and disillusionment as they relate to ISIS' and the Syrian people's portrayal of Assad's atrocities as well as ISIS' own actions leads to important insights into how humanitarian crises and conflicts are used by terrorist groups to draw in foreign fighters in particular, motivate them to fight, and keep them engaged in terrorism violence. It is critical to examine how foreign fighters in particular were manipulated by their emotional responses to the Syrian crisis and ultimately willingly joined or inadvertently fell into the ranks of ISIS, and also to examine what disillusioned them along these same topics, as doing so provides useful information and policy recommendations for avoiding similar non-responsiveness to future situations that terrorist groups, like ISIS, may be more than happy to exploit.
The failed Syrian Arab Spring in 2011 that devolved into armed conflict when Assad's forces began gunning down unarmed protestors, leading to riots, violent uprising and finally civil war, provided the perfect platform for ISIS to join the dozens of disparate rebel groups that arose in Syria to fight the Syrian regime and use events happening in Syria to strengthen their own terrorist organization. Indeed, Abu Bakr al-Baghdadi clearly foresaw in 2012, as he was rebuilding al-Qaeda in Iraq (which had been rebranded as the Islamic State in Iraq), the possibility of increasing the strength and ranks of ISI by attracting to his group the influx of foreign terrorist fighters flowing into Syria. He and his propagandists understood well that entering the Syrian conflict while presenting ISIS as defending Sunni Muslims under attack could be their grand play upon the existing al-Qaeda jihadist narratives already spread throughout the world, one which would become for ISIS a winning move to terrorist ascendancy.
Consistent with the propagandists' goals, as ISIS rose into power, most of Baghdadi's fighting forces were not native to Iraq and Syria. The earliest foreign terrorist fighters [FTFs] had been drawn to Syria first by the Free Syrian Army [FSA], al Nusra and the dozens of other groups operating there, as well as by the calls of ordinary Syrian civilians to come and help them. Before the end of 2014, when Baghdadi declared the Caliphate, approximately 15,000 FTFs from 80 countries had traveled to join the Syrian uprising,[4] many joining FSA and al Nusra. However, as ISIS rose in prominence, many of these FTFs later joined ISIS and, over time, FTFs and their families began streaming by the tens of thousands directly into the self-declared ISIS Caliphate, mounting to over 40,000 FTFs who ultimately traveled to Syria.[5]
Meanwhile, many of the rebel groups grew concerned about ISIS spies in their ranks and became suspicious of FTFs, imprisoning and sometimes even executing them. Likewise, groups like the FSA, who rejected the jihadist vision for Syria, saw the jihadist-minded foreign fighters as enemies to their nationalistic objectives. As such, foreign fighters in Syria found themselves subject to being hunted down, imprisoned and executed by previously welcoming rebel groups. ISIS, however, continued to welcome foreign fighters with open arms, inviting them to their shared vision of building an Islamic State in Syria and Iraq. ISIS' welcoming stance also provided safe haven for those, with or without this vision, who could no longer make their way through territories bordering Turkey held by hostile groups, which were necessary to cross to make their way back home. As ISIS portrayed itself as the protector of Sunni Muslims, and promoted their rapidly expanding Caliphate as one governed by the laws of Allah, portraying it as the new Islamic utopia, many who fell into, or willfully joined their ranks, did so believing ISIS to be offering the best remedy to the oppression caused by dictators like Assad.
Many of the early FTFs had watched scores of videos posted online, many recorded on mobile phones, of Syrian women and children calling out for help amidst rubble, following chemical attacks, or after experiencing the crimes of rape and torture. Covered in dirt and blood, these victims cried out to the Islamic ummah (global family of Muslims), "Muslims, Muslims of the world, where are you?"
In response to these heart-rending calls, many young Muslim men all over the globe became enraged at the world's seeming indifference and heeded the call, many having no initial intention to ever join a terrorist group.
In the Balkans, young men vividly recalled the horrors of the wars with Serbia and the foreign fighters who had come to their aid. Having grown up under war, these young men now wished to offer the same defense for Syrians. Likewise, first-, second-, and third-generation Muslims of immigrant descent, as well as converts, in Europe and North America were astounded and angered by world powers who seemed oblivious to Assad's atrocities against his own people. As President Obama drew his red line in Syria, but then failed to act, more young men around the world decided they would act in his stead.
In many countries, particularly in the Gulf and the Balkans, religious and even political leaders concerned about the growing atrocities in Syria began referring to the imperative to go to the aid of Syrians, yet their governments failed to take effective actions. As it increasingly appeared that no one was successfully responding to the pitiful calls of the besieged Syrians, Muslim youth around the globe increasingly felt that if world powers would not stand up for the defenseless Syrian people, they would. Many, therefore, believing the already popularized militant jihadist narrative about the obligation of Muslims to fight jihad, who moreover felt it was wrong, if not religiously forbidden, for them to remain living in relative comfort while their Islamic brothers and sisters in Syria suffered, became convinced that it was their duty to join the fight in Syria. This obligation to jihad, which had already been popularized by al Qaeda's propagandist Anwar al Awlaki coupled with the effect of Syrian civilian suffering was not lost on ISIS propagandists who also began to use the call to jihad to their advantage as they joined the Syrian civilians and rebel groups in calling foreigners to travel to Syria.
Not everyone who joined ISIS did so initially. Indeed, 21.2 percent of the male foreign fighters in our sample initially were members of another group before joining ISIS. Many of the early travelers to Syria entered during a time when the rebel groups were still operating chaotically and there was a great deal of overlap and cooperation among the groups. Joining any particular rebel group was often a matter of being guided by a local, family member, or friend who had come before, and also occurred by random chance. However, as the groups solidified, and particularly as they began infighting, shifting alliances often created situations where individuals chose, or were forced, to move from one group into another, with many foreign fighters moving to ISIS where they were welcomed rather than suspected or persecuted as spies or jihadists. Likewise, ISIS appeared to many to be the strongest group, as it was gaining significant swathes of territory and had accumulated the money to provide its fighters with salaries, top of the line, and often new, weaponry and spent a great deal of time indoctrinating them into the Islamic underpinnings arguing that ISIS was both capable and destined to build a utopian Islamic Caliphate.
Emotional Responses to Suffering Used to Influence Terrorist Travel
When examining the data from the 236 in-depth interviews of ISIS defectors, returnees, and imprisoned cadres interviewed by ICSVE between September 2015 and January 2020 (the sample containing 43 nationalities and 55 ethnicities and made up of 198 males and 38 females it), it emerges that 41.5 percent of the men and 7.7 percent of the women who traveled to Syria and Iraq were influenced to undertake such travel by watching amateur videos that moved them to take up arms or provide humanitarian aid in Syria. These respondents described to the researchers their emotions evoked by watching mobile phone videos of mothers crying over their dying children, calling out to the ummah for help. For many interviewees from the Balkans, these videos triggered visceral post-traumatic reactions from childhood memories of their war-torn countries and for others who had not grown up in war also triggered deep feelings of outrage over unanswered and unstopped injustice.
For example, 29-year-old Kosovar, Albert, recalls his emotional pain watching amateur Syrian videos, "I have seen quite similar torture when we were in the war with Serbia. We were also the victims of injustice." Albert felt compelled to act: "During the war in Kosovo, I was a child … there was no opportunity for me to be engaged in the war. But now I am getting older and I feel responsible to act. I could not just let it happen."
Bosnian 33-year-old Elvin also recalls the calls by religious authorities in the mosques who would "invoke the need for Bosnians, especially, to pay back for the foreign fighters who came in '91 and '92." Elvin recalls, "I watched [online] videos of Assad's troops killing people… We had memories of Arabs coming to fight for our cause; I felt I owed this."
Anger and Sadness over Assad's Atrocities as Motivations to Travel to Syria
Foreign fighters who traveled to ISIS were often motivated to do so by anger and sadness over Assad's atrocities toward his own people rather than affinity to ISIS's goals per se, as evidenced in this sample's responses, particularly among those who came early to the conflict zone. Indeed, 52.3 percent of this sample's interviewees reported being motivated by sadness and an urge to provide humanitarian aid. 57.5 percent of the foreign men and 30.8 percent of the foreign women in this sample of 236 stated that they traveled to Syria and joined ISIS with the goal of helping the Syrian people. These individuals, similar to those motivated by anger, were overcome with strong emotions upon seeing and hearing what Assad's regime was doing to its own people in Syria, while also being aware that prominent leaders were calling for action, yet world powers were failing to put a stop to Assad's offenses.
Zyad Abdul Hamid, a 35-year-old from Trinidad, expressed his feelings upon seeing Western leaders call for help for the Syrian people and feeling that if the Western powers failed to act, he personally could not: "I saw John McCain saying Syrians needed help. I was a Muslim and thought it's binding upon me to help." Zyad entered Syria in 2014 and claims he did not join any group initially: "I helped people buy clothes, stuff like this." Like many who became trapped in territory that ISIS controlled, Zyad Abdul Hamid then fell into the ranks of ISIS although he was also drawn to their claims to be building an Islamic Caliphate. He recalls, "the groups started fighting each other and we stayed low. After a while, Dawlah [ISIS] took the outside, took the borders." Zyad was both trapped and intrigued by ISIS's message, recalling, "They came around talking to us. I'm a Muslim. I wanted to know about Islamic law."
Humanitarian concerns were also a common motivating purpose among Western women who travelled to join ISIS. For instance, 46-year-old Canadian Kimberly Pullman, facing her own emotional crisis following a rape recalls deciding that it would be better to go help Syrian children as a nurse than stay mired in her suicidal state of mind. She remembers thinking, "If I was going to die at least I could die helping children […] I felt if I did something good it would overwrite the bad that had happened."[6]
Similarly, 23-year-old Belgian Cassandra recalls how her much older husband, who was already deeply embedded in ISIS, manipulated her emotions by showing her videos of the actions of the Syrian regime. She recalls, "He told me about Syria and showed me videos of the torture of Bashar. I was in pain, so I have to do something." Facing a difficult family situation at home, Cassandra left Europe at only 18 years old to join her French husband already living in Syria. Later she adopted three Syrian children, all Shia orphans, who many in ISIS felt should have been left to die. True to her helping nature, she sheltered them under the protection of her husband who had risen to become an emir in ISIS, in charge of making explosive-laden cars for suicide missions. While she had come to Syria with hopes of helping Syrians she now states that ISIS "will promise you peace and security. They didn't do anything. They want[ed a] so-called Islamic State, at the end they have been destroyed from everywhere." She laments, "Kids died, parents died, so many injured people…"
Anger, truly outrage over Assad's atrocities, was also a common motivator for traveling to Syria and joining ISIS. In our sample, 18.9 percent of the foreign fighter males attributed anger at the actions of Assad's regime and the rest of the world's inaction in response to him, as a strong motivation for travelling to Syria and ultimately joining ISIS.
36-year-old Canadian Abu Ridwan al Canadia states his motivation clearly and succinctly: "I was following the news and you can't basically sit by and not do anything." Abu Ridwan claims he was not there to join a terrorist group and had no initial interest in ISIS, stating, "I was there to fight the Syrian regime." Yet, he, like many foreign fighters drawn into the conflicts by humanitarian concerns, followed his group and pledged allegiance to ISIS only three months after arriving in Syria.
Will to Fight
While the reasons given for their willingness to engage in terrorist violence and fight for ISIS included wanting to establish the ISIS Caliphate, fear of ISIS punishments if they refused, fear of being captured or killed by the enemies of ISIS, along with a myriad of less often given reasons, a deep hatred of Assad formed the primary backbone for many ISIS cadres willingness to fight, particularly among foreign fighters. 9.1 percent (n=18) of the males in this sample stated that fighting Assad's regime was their primary motivation for going to battle. Of these, 16 were foreign fighters. Of the 16 FTFs who stated that fighting Assad was their primary motivation to fight, 31.3 percent (n=5) were from the Balkans. The others were from the United Kingdom (n=2), Morocco (n=2), and one FTF each was from Canada, Germany, Kazakhstan, Libya, Mauritania, Saudi Arabia, and Tunisia.
24-year-old UK Jack Letts recalls, "I came because of what Bashar was doing […] I believed they were Muslims and good to fight for an Islamic State, and fighting Assad." Jack also states that while he became totally disillusioned of ISIS and rejected them while living under their rule, he still, even in prison, retains his will to fight Assad.[7]
Abu Khalid, a 32-year-old German, also recalls being moved to come to Syria out of a deep sense of responsibility to fight Assad's regime. Similar to Jack Letts, Abu Khalid continues to view Assad as a war criminal that even now needs to be defeated. While Abu Khalid claims he would never again fight for ISIS, he admits that if the circumstance were supportive he would be willing to once again take up arms against Assad. He explains, "If I get out of prison, I could see going back to fight Bashar. For this I came, this war criminal."
Disillusionment with ISIS over its Dealings with Assad
Just as outrage and sadness over viewing Assad's atrocities had drawn many into Syria and ultimately into ISIS ranks, ISIS's cooperation with and failure to fight the Syrian regime also formed a significant source of disillusionment with ISIS. In this sample, 4.5 percent of the men reported being disillusioned by ISIS's failure to fight Assad and 1.5 percent of the men were disillusioned by ISIS's cooperation with Assad, namely ISIS's selling oil and grain to the regime.[8] While many more may have expressed the same, ISIS cleverly hid its dealings with the Assad government from most of its members.
Of the 11 men who said they were disillusioned by ISIS's failure to fight the Syrian regime or cooperation with it, seven were from Syria. This is likely due to the fact that Syrians were more likely to have much greater recognition of what was actually going on between ISIS and Assad's government. Syrian ISIS fighters who could speak Arabic were often privy to the oil and grain sales, as they were the people who allowed Assad's trucks to come and retrieve oil, or who guided the regime's engineers to work on the pumps and pipelines held by ISIS. In contrast, ISIS took full advantage foreign fighters who could not understand the language or knew the political lay of the land and routinely sent them to kill Sunni tribesman, for example, in the genocidal al Sheitat slaughter, telling them that these were not even Sunni Muslims. Of course, for those who later learned the truth, disillusionment also set in.
31-year-old Kosovar Abu Naim, recalls how he was quickly disillusioned in 2013 by what he saw in Syria explaining that the rebel groups, including ISIS, were absorbed with infighting rather than focusing on fighting Assad's forces, "There were too many groups involved. It's as though they had forgotten about the regime. They started positioning [for power] amongst themselves."[9]
27-year-old Swedish Abu Gibril also expresses his disappointment that ISIS didn't keep their focus on fighting the Syrian regime, "They tried to make an Islamic State, but there were many things they did that was not smart. Instead of attacking the Kurds they should attack the Syrian army."
Similarly, 33-year-old Abu Raqman of the UK explains, "I thought 100 percent they will win against Assad." He became disillusioned when he saw that ISIS was attacking in Europe instead. "Personally, I don't believe they should bring the war over there. The war is here [in Syria]. They should have focused on the biggest dictator here, not someone far away."
24-year-old American-born Hoda Muthana agrees that ISIS's actions outside of the active war with Assad's regime were one of many sources of disillusionment for her. "Two enemies attacking each other is understandable," she says, referring to ISIS fighting the regime. But she asks how those who served in ISIS's killing machine will ever be able to atone for all the civilians they killed, "How are you going to justify for the kids you killed, when we believe all children go to heaven?"[10]
Conclusion
For many who joined ISIS, the events happening in Syria and the failure of the world's leaders to stop Assad from cruelly killing and harming far more people than ISIS ever did created a massive whirlpool that pulled thousands of foreign fighters into travel across continents and oceans, many drowning themselves in terrorism as they sacrificed everything to come help their oppressed Muslims brother and sisters. A significant portion of these felt a personal responsibility to take up arms to fight Assad's regime, and they initially came with good intentions even though they later fell into the ranks of ISIS. For many of these, even after becoming totally disillusioned of the Islamic State's failed Caliphate, they continue in their hatred of Assad, so deeply that some would still be willing to take up arms once again to fight this war criminal. Likewise, while a large portion of ISIS members were disillusioned over time by the un-Islamic, corrupt and brutal nature of ISIS, some also found ISIS's failure to fight Assad and even to cooperate with his government by selling them oil and grain to be strong enough reasons for wanting to give up on ISIS.
These are all lessons for the world to learn about how terrorist groups are able to use humanitarian crises and conflicts to recruit, influence, motivate and engage youth to take up arms for a terrorist cause and also how a terrorist group, when dealing with corrupt war criminals, can also be delegitimized in the eyes of its potential recruits and existing members.
When dealing with terrorist group recruitment, policy makers need to be keenly aware that when deep injustices are occurring, particularly aimed at Muslims, and Western powers do little to nothing to stop them, it plays into an already widely distributed al-Qaeda, al-Shabaab, and ISIS militant jihadi narrative: that Muslims are oppressed, Islamic lands and people and the religion itself are under attack and the West is playing a role, if not actually behind the oppression and injustice. Moreover, the militant jihadist narrative of these terrorist groups teaches that Muslims themselves have an individual duty to fight jihad, to bring an end to such atrocities and to bring about justice for the Muslim ummah, who are, according to the militant jihadist narrative, supposed to be living under Islamic ideals and shariah law – even if that can only be obtained by raising arms to do so.
At this point in time, ISIS has been territorially defeated. Most ISIS foreign fighters were either killed, have fled the battleground, or are locked up at home, in Iraq, or in Syria.
Meanwhile, Assad remains both free and in power.
While the German authorities have recently arrested two key players among Assad's henchmen responsible for torturing countless Syrians,[11] until he and his entire leadership regime are brought to justice, the lessons to ordinary Muslims seeking justice is very clear: It may be necessary to resort to terrorist violence and join a terrorist group in order to defend the defenseless and to try to bring justice to a conflict zone that world powers appear willing to ignore.
While ISIS brought no defense, nor justice to the Syrian people, neither have the world powers.
Until youth who may be vulnerable to terrorist recruitment see and hear with their own eyes and ears that the West is willing to defend the defenseless and will enact justice, they will remain vulnerable to terrorist recruitment. These are important lessons for the future.
*Molly Ellenberg, M.A. is a research fellow at ICSVE. Molly Ellenberg holds an M.A. in Forensic Psychology from The George Washington University and a B.S. in Psychology with a Specialization in Clinical Psychology from UC San Diego. At ICSVE, she is working on coding and analyzing the data from ICSVE's qualitative research interviews of ISIS and al Shabaab terrorists, running Facebook campaigns to disrupt ISIS's and al Shabaab's online and face-to-face recruitment, and developing and giving trainings for use with the Breaking the ISIS Brand Counter Narrative Project videos. Molly has presented original research at the International Summit on Violence, Abuse, and Trauma and UC San Diego Research Conferences. Her research has also been published in the Journal of Child and Adolescent Trauma. Her previous research experiences include positions at Stanford University, UC San Diego, and the National Consortium for the Study of Terrorism and Responses to Terrorism at the University of Maryland.
[1] Al Jazeera. "Finland's Foreign Minister Faces Probe over Syria Repatriations." News | Al Jazeera. Al Jazeera, February 19, 2020. https://www.aljazeera.com/news/2020/02/finland-foreign-minister-faces-probe-syria-repatriations-200219161057275.html.; Guy, Jack, James Frater, and Sarah Dean. "Norway's Governing Coalition Collapses over ISIS Repatriation." CNN. Cable News Network, January 20, 2020. https://www.cnn.com/2020/01/20/europe/norway-government-collapse-isis-intl/index.html.
[2] Syrian Network for Human Rights. (2020, March). Retrieved from http://sn4hr.org/
[3] Speckhard, Anne, and Molly D. Ellenberg. "ISIS in Their Own Words: Recruitment History, Motivations for Joining, Travel, Experiences in ISIS, and Disillusionment over Time–Analysis of 220 In-depth Interviews of ISIS Returnees, Defectors and Prisoners." Journal of Strategic Security 13, no. 1 (2020): 5.
[4] Foreign fighters flow to Syria. (2014, October 11). Retrieved from https://www.washingtonpost.com/world/foreign-fighters-flow-to-syria/2014/10/11/3d2549fa-5195-11e4-8c24-487e92bc997b_graphic.html
[5] Richard Barrett, "Beyond the Caliphate." New York, NY: The Soufan Center (2017).
[6] Speckhard, Anne (March 31, 2020). Kimberly Pullman: A Canadian Woman Lured Over the Internet to the ISIS Caliphate. Homeland Security Today.
[7] Speckhard, Anne. "British-Born Jack Letts Discusses Mental Illness and His Path to ISIS." Homeland Security Today, November 25, 2019. https://www.hstoday.us/subject-matter-areas/counterterrorism/british-born-jack-letts-discusses-mental-illness-and-his-path-to-isis/.
[8] Speckhard, Anne, and Ahmet S. Yayla. "ISIS revenues include sales of oil to the al-Assad regime." ICSVE Brief Reports (2016).
[9] Speckhard, Anne. "The Call to Jihad," April 28, 2018. https://www.icsve.org/the-call-to-jihad/.
[10] Speckhard, Anne, and Ardian Shajkovci. "American-Born Hoda Muthana Tells All About Joining ISIS and Escaping the Caliphate." Homeland Security Today, April 23, 2019. https://www.hstoday.us/subject-matter-areas/terrorism-study/american-born-hoda-muthana-tells-all-about-joining-isis-and-escaping-the-caliphate/.
[11] Karadsheh, Jomana. "Germany Opens Landmark Trial of Syrian Regime Officers Accused of Crimes against Humanity." CNN. Cable News Network, April 23, 2020. https://www.cnn.com/2020/04/23/middleeast/syria-germany-trial-intl/index.html.
Author's note: first published in Homeland Security Today
Trends of Online Radicalization in Bangladesh: Security Implications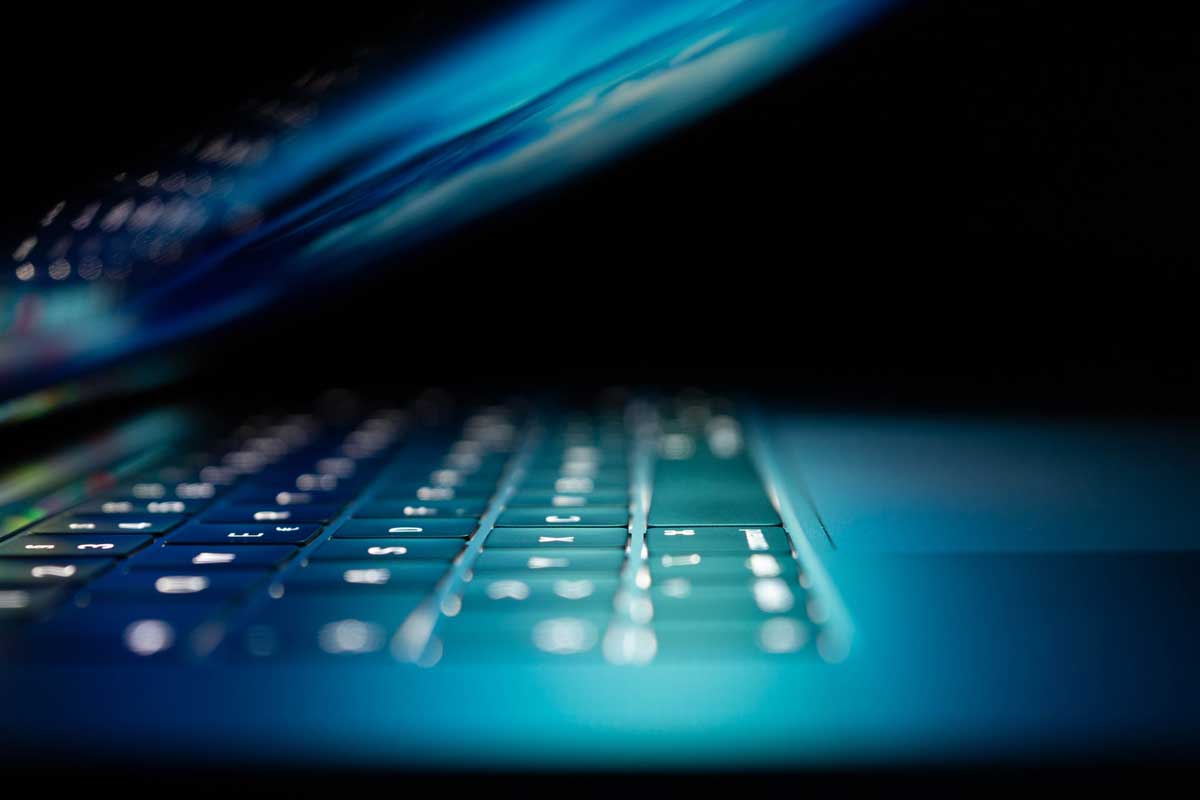 Online radicalization poses a formidable threat to the stability of the country. With the imposition of lockdown in the last year, the nefarious fundamentalist factions have ramped up their activities. As the country's law and enforcement agencies are playing a vigilant and commendable role in combating heinous fundamental radicalism in Bangladesh, these radicals have instead resorted to the online mediums to recruit, sensitize and radicalize the youths of the country.
Bangladesh has historically been a bastion of pluralism as the country's constitution provides primacy to the secular character of the republic. However, in keeping with the global trend of militancy Bangladesh had also witnessed spate of militant activities in the preceding decades culminating in the seige of Holi Artisan Bakery.
Since the catastrophic militant activities in 2016,Bangladesh government has taken a slew of stern measures to combat the budding radicalism in the Bangladesh and to safeguard the country's pluralist character.Hence, terrorist and radical factions didn't gain ground in the succeeding years and last few years Bangladesh has enjoyed enviable stability from the untoward disturbances of these militants.
However, with the technological revolution in the country, it turns out that militants have adapted their tactics to the needs of the new epoch. While previously militants had a hard time in radicalizing people owing to the vigilance of the law enforcement agencies, in the realm of the online media militant find their fortress and esconsced themselves in various social media and web platforms.
In contrast to the traditional process of radicalization, militants found online radicalization much advantageous as it provided them with the opportunity to disseminate their diabolical propaganda to more people and help them conceal their identity.
Parallel with the acceleration of the online radicalization efforts, the character of the militants victims has also changed significantly.Previously, militants sprung mainly from the disadvantaged and destitute section of the country who were ridden by poverty and devoid of traditional schooling. Radical outfits found these militants easy prey in their efforts to mobilize gullible youths to destabilize the country.
However, with the changing mediums of radicalization, the socioeconomic background has also witnessed c. In contrast to the impoverished background of militants, the militants radicalized through online mediums represented instead deviated youths from very affluent backgrounds and these youths possessing modern university education.
The radicalization of these urban university-educated students has baffled the policymakers and law-enforcement agencies of the country as the motivation of these youths don't have any compelling rationale to join these militant organizations peddling medieval agendas.
The online radicalization is attributed as the reason for the proliferation of more urban educated militants. These urban credulous youths are allured by the rhetoric and propaganda of the militant leaders.
The online radicalizers remain within the shroud of online platforms and try to radicalize the youths with inflammatory speeches which seek to vilify the western liberal ideals and the democratic government.
They rail against the intention of the democratic government and attribute all the blame of muslim plights to the western machination. They selectively portray the violence in conflict ridden nations like Syria, Yemen and Afghanistan and cherry-pick the graphical images and videos to sensitize the deviant youths that their religion is in peril and only the youth can safeguard the religion from the clutches of western imperialism through radical activities. This evokes a kind of jihadi zeal in the youths which persuade them to engage in millitant mission to safeguard the honor of their religion .
These factors prod the youths to join the radical forces which takes huge toll on the stability of the country.Besides, online radicalization also exacerbated the comunal rifts in the country which is manifested in frequent assault on country's minority groups based on fictitious allegation of desecration. These attacks on minority is orchestrated by shrewd fundamentist to vitiate the prevailing communa
Regulating online platforms is much more difficult than traditional platforms which make combating these propaganda very arduous.
One of the scapegoats of their propaganda is the democratic government in the country. These propagandists portray the democratically elected government in bad light through advancing their conspiracy theories and propaganda. These propaganda distort the conception of the general people about the government even when the people don't engage in radical activities.
Waging wars through propaganda have also become an attractive option for these radicals as these radical outfits launch smear-campaigns against the government and vitiate the government image to the general people through heinous propaganda machinery. Besides, these online radical outfits peddle conspiracy theories and a simplified understanding of the history and economics of the world. Unfortunately, even the majority of the educated young youths believe in these conspiracy theories and possess a skewed vision about liberalism and modernity.
During the Covid-19 era with the imposition of the repeated lockdowns, numerous such online platforms sprung up. Under the facade of providing Islamic knowledge they are pedding nonsensical and harebrained propaganda and conspiracy theories to mobilize the youth in their efforts to destabilize the country and vitiate development.
During the languorous lockdowns the youths provided prolific idle times which have come as a windfall to these radical outfits as they have accelerated their heinous propaganda amidst Covid-19 lockdown. There are several reasons for the sudden rise in online radicalization in Bangladesh. Firstly, as mentioned above the young people are compelled to spend more time online as the day to day activities including the education of the university has shifted to online platforms. Therefore, this extra time significantly amplifies the vulnerability of the country's youth to these terrorist activities.
Secondly, Covid-19 induced pandemic has unmasked the cleavages of our societies as the middle class youth find their family income shrinking and face difficulties. Besides, the pandemic has worsened the depression and grievances of the youths with the prevailing system which further increase their vulnerability to the radical impulses.
Thirdly, unemployment remains one of the persistent blights in youth vitality. While the country has been significantly developed in the previous decades, the economic prosperity didn't translate to adequate job creation which has failed the country to channel youthful energies to the further development of the country. Instead, unemployment has reached epidemic proportions. The Covid-19 pandemic has further thrown into uncertainty the future of the country's youth, exacerbating the employment scenario of the country and disrupting education for a prolonged period. These unemployed youths find the radical ideologies attractive as these ideologies are capitalized on the grievances of these disenchanted youths. Therefore, unemployment greatly heightens the risk of youth falling prey to radical preachers.
Against this backdrop, the government needs to take adequate measures to counter the surging trends of online radicalization. To that end, the government should enact proper legal measures to incorporate the online area into the laws. Besides, the government should avert the heinous propaganda campaigns by meting out proper justice to nefarious propagandists. Moreover, the government should ensure a counter sensitization of the country's youth with the ethos of liberation war and the pluralism of the country.
Russia's War on Terror(ism)
The chaotic US exit strategy from Afghanistan, the quick Taliban takeover, the resurgence of Isis-K attacks and the rise of militant factions have emphasized the need for other international actors to fill the void left by the United States and map out a strategy for Central Asian stability. In the words of President Vladimir Putin of Russia, the US withdrawal has opened "a Pandora's box full of problems related to terrorism, drug trafficking, organized crime and, unfortunately, religious extremism". What if Afghanistan turns out to be a hotbed for international terrorism?
Terrorism in Russia has always been a pain in the neck since the collapse of the Soviet Union. It is not by chance that the very word "terrorism" is mentioned at least fifteen times within the new 2021 Russian National Security Strategy. In late August, Putin took a hard line against the West's proposal of housing refugees in Central Asia before they apply for visas to move to the United States and Europe. The message was pretty clear: "we don't want to experience again what happened in the 1990s and the beginning of 2000s". The traumatic years of the two Chechen Wars, the 1999 apartment bombings or the Dubrovka theater hostage crisis are still considered to be haunting phantoms. The question came up again especially in mid-2015, when the Kremlin began to fear North Caucasian returnees who had joined the Islamic State's insurgents in the Syrian conflict.
If it is true that Russia may not have recovered from the Afghan syndrome yet; still, the risk of a fresh terrorist wave truly seems to be around the corner. In the last weeks, three special operations were conducted by the Federal Security Service (FSB) which ended up in the detention of a group of fifteen terrorists coming from Central Asia in the Sverdlovsk Oblast. Another similar operation was carried out in Ingushetia, where some supporters of the Islamic State planning attacks.
The formation of a new Taliban government ad interim itself poses serious threats to the stability of the entire region. The new Prime Minister Mohammad Hasan Akhund and the Minister of Internal Affairs Sirajuddin Haqqani are considered "terrorists" by the United Nations. The latter is the leader of the renowned Haqqani network which is said to have ties with Al-Qaeda. Last but not least, the Taliban themselves as an organization are still officially believed to be a terrorist group in Russia under a 2003 Russian Supreme Court's ruling. According to the Russian political scientist Andrey Serenko, the Taliban victory may be a factor pushing for radicalization in other countries such as Russia.
In the last days, the Russian presidential envoy to Afghanistan Zamir Kabulov took part in a discussion hosted by the new government in Kabul with the representatives of China and Pakistan. Terrorism was among the covered topics. Immediately after the fall of Kabul, the Taliban sought to reassure the neighboring countries that the Afghan soil would not turn out to be a mushrooming ground for militant groups. However, as both Lavrov and Peskov stated, Russia is so far watching how their security promises will be kept before attempting any risky move. While keeping an eye on Kabul, Moscow is not sitting back.
Peace Mission-2021
Between September 20 and 24 the annual drills under the Shanghai Cooperation Organization were hosted by the Russian Federation at the Donguz training ground in the Orenburg Oblast. According to the commander of the troops of the Central Military District, Colonel General Aleksander Lapin declared that about 5,000 troops took part in the exercise.
Nine countries were involved, among which Russia, China, Kyrgyzstan, Belarus, Kazakhstan, Uzbekistan, Tajikistan, India and Pakistan. The exercise simulated the scenario of a sudden escalation of tension in Central Asia due to terrorist threats. In Colonel General Lapin's words, the exercise was as a complete success as it showed joint combat readiness and proved to be the largest drills in the history of the Shanghai Cooperation Organization.
Peace Mission-2021 shows the need for Russia to engage with relevant actors in Eurasia such as China. As the Chinese fear about their Wakhan corridor and the risk of extremism increases in the Xinjiang province, both Moscow and Beijing highlight the strength of the Russo-Chinese entente also in the field of anti-terrorism.
Building a thick security belt
Just as the SCO drills were unfolding, some Russian troops were involved in another exercise at the Doytym An practice range in Mongolia. No need to say that the annual drill Selenga 2021 between Moscow and Ulaanbaatar focused right on fighting international terrorism. At the beginning of September, a major counterterrorism exercise, Rubezh-2021 (Frontier-2021), together with Kyrgyz and Tajik units. Such an extensive commitment from the Mongolian steppe to the Edelweisse training range is indicative of Moscow's will to build a thick security belt around its borders.
However, the five Stans are now not acting as a unified bloc against the Taliban threat. Kyrgyzstan has decided to send a delegation to Kabul and Mirziyoyev's Uzbekistan has shown its readiness to do business with the Taliban. Tajikistan, instead, is now holding the lead of the anti-Taliban front.
As there is no "Central Asian way" to deal with the newly formed government in Kabul, Moscow is trying to tighten its grip on the region especially by betting on Dushanbe. As the risk of extremist spillover appears to be increasingly tangible, Moscow has equipped its 201st military base in Tajikistan with a batch of 12.7-mm large-caliber machine guns Utes to strengthen its combat capabilities. Moreover, after a CSTO high-level meeting in Dushanbe and the assessment of an exacerbating security situation in Central Asia, the member states decided to deploy troops along the 1300-kilometer border between Tajikistan and Afghanistan.
Despite this, looking at the Afghan developments only as a threat is misleading. This is a unique opportunity for Moscow to reaffirm the importance of the Collective Security Treaty Organization and to secure its role as top security provider in Central Asia. Despite talks between Rahmon and the Chinese Foreign Minister Wang Yi to safeguard regional peace and stability, Moscow's towering military presence and influence in the region is hard to overcome.
Resuming international cooperation?
Russia's commitment within its backyard, however, seems not to be enough in order to fight international actors such as terrorist groups. On the anniversary of the 9/11 twin towers attacks, Russian Ambassador to the United States Anatoly Antonov released a statement in which he called for the revival of anti-terrorist cooperation between Moscow and Washington. Back in 2018 and 2019, the Foreign Ministries of the two countries had in fact contributed to build bilateral dialogue on counterterrorism despite a conceptual gap about the nature of this threat.
In July, Russia's Deputy Foreign Minister, Sergei Ryabkov, warned that Moscow would not approve any US troops deployment in Central Asian countries. Despite this, the Chairman of the Joint Chiefs of Staff Mark Milley and the Chief of Russian General Staff General Valery Gerasimov met in Helsinki to discuss joint ways to fight terrorism and extremism.
Still, resuming dialogue on anti-terrorism does not reveal a total opening toward the United States. During the UN General Assembly, in fact, Lavrov did not miss the opportunity to criticize the US for its withdrawal. The Finnish meeting must be rather understood as a sign of the Kremlin's pragmatism in foreign policy. A few weeks after the seventeenth anniversary of the Beslan school siege, Russia is firmly committed to fight any direct or indirect threat by all means. The War on Terror(ism) continues.
From our partner RIAC
India's view of "terrorism: at the UNGA?
At the recent United Nations' general Assembly session, India was furious at mention of Kashmir by Pakistan's prime minister Imran Khan. India's ennui is understandable. It considers the freedom movement in the occupied Kashmir as "terrorism".
There are unanswered questions why India shrugs off terrorist acts sponsored by it in its neighbourhood. Several books by Indian diplomats and its intelligence officers have confirmed that India has been involved in sabotage, subversion and terrorism in neighbouring countries.
Terror in Islamabad
The book Terror in Islamabad has been published by an officer Amar Bhushan who happened to have served as a diplomat at the Indian High Commission Islamabad. Before being posted to Islamabad, Bhutan had served an officer of India's premier intelligence agency Research and Analysis Wing, Border Security Force Intelligence, and State Special Branch for quarter of a century. His book mentions another RAW officer, Amit Munshi (real name Veer Singh) posted as Cultural Attache.
Bhushan's book reveals that Singh's assignment was to "identify potential Pakistanis for subversion". The familiar elements of intelligence craft are espionage, sabotage and subversion.
Insurgencies in neighborhoods
India added one more element "insurgency" to the intelligence craft if we go through another RAW officer's book The Kaoboys of R&AW: Down Memory Lane. B. Raman makes no bones about India's involvement up to the level of prime minister in Bangladesh's insurgency. India's army hief, in a video interview, acknowledges that Indira again and again directed him to attack Bangladesh.
RAW officers Raman's and RK Yadav's disclosures
In a published letter, Yadav made startling revelation that India's prime minister Indira Gandhi, parliament, RAW and armed forces acted in tandem to dismember Pakistan's eastern wing. The confessions in his letter are corroborated by B. Raman's book The Kaoboys of R&AW. He reminds `Indian parliament passed resolution on March 31, 1971 to support insurgency. Indira Gandhi had then confided with Kao that in case Mujib was prevented, from ruling Pakistan, she would liberate East Pakistan from the clutches of the military junta.
Kao, through one RAW agent, got a Fokker Friendship, the Ganga, of Indian Airlines hijacked from Srinagar to Lahore. Indian army chief Manekshaw initially refused to carry out Indira Gandhi's order because of the impending monsoon when rivers flooded in East Pakistan and troops' movement became difficult. Not only intelligence officers but also officers of armed forces were employed to carry out subversion and sabotage inside Pakistan.
Doval's revelations
Doval is fomenting insurgency in Pakistan's sensitive provinces. He is inspired by India's nefarious efforts which resulted in the secession of East Pakistan. Naila Baloch's `free Balochistan' office has been working in New Delhi since 23 June 2018. BJP Indian legislators and RAW officers attended its inauguration.
Doval publicly claims that he acted as a spy under a pseudonym in Pakistan for 11 years, seven years in Lahore. Doval is a retired director of Indian Intelligence Bureau. He boastfully dons the title of "Indian James Bond". He lived in Pakistan's Lahore, disguised as a Muslim for seven years. During his years in the country, he befriended the locals visiting mosques and lived among the predominantly Muslim population. "
Acknowledged as a master of psychological welfare" in India, Doval, as a part of his job also spied on Pakistan's intelligence agency, Inter Services Intelligence. Doval, credits himself with brainwashing a group of freedom fighters led Kukkay Parey who detected Kashmiri freedom fighters and killed them.
Sharing an incident from his time in Pakistan, he said that he was once identified as a Hindu by a local from his pierced ears. Doval then underwent plastic surgery to prevent his cover from blowing. Narrating his account, Doval shared, "I was coming back from a Masjid. A man sitting in the corner, who had an intriguing personality and a white beard, called me. He asked, are you a Hindu? I replied saying no. He asked me to come with him, and took me to a small room and shut the door. He told me, 'See you are a Hindu. Your ears are pierced.' The place I come from, as a child there is a tradition to pierce the ear. I told him it was pierced when I was born. He told me, get plastic surgery for this, it's not safe to walk like that. Then I got it (plastic surgery) done."
India's ambassador Bharath Raj Muthu Kumar's role in Afghan insurgency
With the consent of then foreign minister Jaswant Singh, he `coordinated military and medical assistance that India was secretly giving to Massoud and his forces'… `helicopters, uniforms, ordnance, mortars, small armaments, refurbished Kalashnikovs seized in Kashmir, combat and winter clothes, packaged food, medicines, and funds through his brother in London, Wali Massoud', delivered circuitously with the help of other countries who helped this outreach'. When New Delhi queried about the benefit of costly support to Northern Alliance chief Massoud, Kumar explained, "He is battling someone we should be battling. When Massoud fights the Taliban, he fights Pakistan."
Kulbushan Jadhav unmasked
Jadhav was an Indian Navy officer, attached to RAW. His mission was to covertly carry out espionage and terrorism in Pakistan. Pakistan alleged there were Indian markings on arms deliveries to Baloch rebels pushed by Jadhav. To India's chagrin, India's investigative journalist Praveen Swami ferreted out the truth from Services Gazettes of India that he was commissioned in the Indian Navy in 1987 with the service ID of 41558Z Kulbhushan Sudhir. A later edition of the Gazette showed his promotion to the rank of commander after 13 years of service in 2000. His passport, E6934766, indicated he traveled to Iran from Pune as Hussein Mubarak Patel in December 2003. Another of his Passports, No. L9630722 (issued from Thane in 2014), inadvertently exposed his correct address: Jasdanwala Complex, old Mumbai-Pune Road, cutting through Navi Mumbai. The municipal records confirmed that the flat he lived in was owned by his mother, Avanti Jadhav. Furthermore, in his testimony before a Karachi magistrate, Karachi underworld figure Uzair Baloch confessed he had links with Jadhav.
India's prestigious magazine Frontline surmised that Jadhav still served with the Indian Navy. Gazette of India files bore no record of Jadhav's retirement. India told the International Court of Justice (ICJ) that Jadhav was a retired naval officer. But, it refrained from stating exactly when he retired. The spy initially worked for Naval Intelligence, but later moved on to the Intelligence Bureau. He came in contact with RAW in 2010.
Concluding remarks
India portrays the freedom movement in Kashmir as `terrorism'. What about India's terrorism in neighbouring countries? The conduct of Indian diplomats amounts to state-sponsored terrorism. For one thing, India should close the `Free Balochistan' office on her soil, and stop resuscitating propaganda skeletons of pre-Bangladesh days. Will the world take notice of confessions by India's former intelligence officers and diplomats?