Authors: Anne Speckhard and Molly Ellenberg*
When one thinks of the recent conflicts in Syria, images of ISIS beheadings, enslavement of Yazidis and black flags flying on behalf of the establishment of the ISIS Caliphate loom front and center. Many around the globe also fear and abhor the idea of ISIS criminals returning home, anxious that they may not be imprisoned and continue their heinous criminal acts, or even if imprisoned, spread their hateful ideology at home.[1] In the world's collective consciousness, the Bashar al-Assad regime and its atrocities during the Syrian conflicts pale in comparison to ISIS' brutal reign of terror. Indeed, ISIS became one of the largest, richest and most lethal and brutal terrorist organizations of all time.
Yet in March 2020, the Syrian Network for Human Rights reported from its tally of civilian casualties in the Syrian uprising that 91.4 percent of those occurring up to 2020 were caused by the Assad regime and other parties supportive of the regime, including Iranian and Russian groups. The numbers of civilian casualties attributed to ISIS, however, dwarf in comparison to those committed by the Assad regime, adding up to only 2.2 percent of the total. While ISIS is rated as the group responsible for the second-largest number of civilian casualties in Syria, its raw numbers are few compared to Assad's.[2] This often overlooked fact actually explains much about terrorism and is a warning to us about how terrorist groups use humanitarian and conflict zones to recruit new members to their cause and engage them in terrorist violence.
Between 2015 and 2020, the lead author at the International Center for the Study of Violent Extremism [ICSVE] in-depth interviewed 239 male and female ISIS defectors, returnees, and imprisoned cadres, many who responded to calls from ISIS, rebel groups and the Syrian people themselves to come to their aid.[3] This in-depth research of ISIS cadres has allowed for examination of the specific influences, motivations, and sources of disillusionment these ISIS cadres experienced with ISIS as they relate to the Assad regime's actions. Specifically, the present investigation explores the impact of amateur Syrian videos depicting suffering civilians on the decisions of foreign fighters to travel to Syria to immediately or subsequently join ISIS, the prevalence and correlates of locals and foreign fighters citing anger at the Assad regime as a primary motivation for joining ISIS, and ISIS' contradictory involvement with the Assad regime as a source of disillusionment within ISIS ranks. Moreover, this policy paper looks in particular at the group of foreign fighters who traveled to Syria, initially out of a desire to fight the Assad regime, feeling that the Western world had abandoned the Syrian people. Looking at these aspects of influence and motivation for joining, will to fight and disillusionment as they relate to ISIS' and the Syrian people's portrayal of Assad's atrocities as well as ISIS' own actions leads to important insights into how humanitarian crises and conflicts are used by terrorist groups to draw in foreign fighters in particular, motivate them to fight, and keep them engaged in terrorism violence. It is critical to examine how foreign fighters in particular were manipulated by their emotional responses to the Syrian crisis and ultimately willingly joined or inadvertently fell into the ranks of ISIS, and also to examine what disillusioned them along these same topics, as doing so provides useful information and policy recommendations for avoiding similar non-responsiveness to future situations that terrorist groups, like ISIS, may be more than happy to exploit.
The failed Syrian Arab Spring in 2011 that devolved into armed conflict when Assad's forces began gunning down unarmed protestors, leading to riots, violent uprising and finally civil war, provided the perfect platform for ISIS to join the dozens of disparate rebel groups that arose in Syria to fight the Syrian regime and use events happening in Syria to strengthen their own terrorist organization. Indeed, Abu Bakr al-Baghdadi clearly foresaw in 2012, as he was rebuilding al-Qaeda in Iraq (which had been rebranded as the Islamic State in Iraq), the possibility of increasing the strength and ranks of ISI by attracting to his group the influx of foreign terrorist fighters flowing into Syria. He and his propagandists understood well that entering the Syrian conflict while presenting ISIS as defending Sunni Muslims under attack could be their grand play upon the existing al-Qaeda jihadist narratives already spread throughout the world, one which would become for ISIS a winning move to terrorist ascendancy.
Consistent with the propagandists' goals, as ISIS rose into power, most of Baghdadi's fighting forces were not native to Iraq and Syria. The earliest foreign terrorist fighters [FTFs] had been drawn to Syria first by the Free Syrian Army [FSA], al Nusra and the dozens of other groups operating there, as well as by the calls of ordinary Syrian civilians to come and help them. Before the end of 2014, when Baghdadi declared the Caliphate, approximately 15,000 FTFs from 80 countries had traveled to join the Syrian uprising,[4] many joining FSA and al Nusra. However, as ISIS rose in prominence, many of these FTFs later joined ISIS and, over time, FTFs and their families began streaming by the tens of thousands directly into the self-declared ISIS Caliphate, mounting to over 40,000 FTFs who ultimately traveled to Syria.[5]
Meanwhile, many of the rebel groups grew concerned about ISIS spies in their ranks and became suspicious of FTFs, imprisoning and sometimes even executing them. Likewise, groups like the FSA, who rejected the jihadist vision for Syria, saw the jihadist-minded foreign fighters as enemies to their nationalistic objectives. As such, foreign fighters in Syria found themselves subject to being hunted down, imprisoned and executed by previously welcoming rebel groups. ISIS, however, continued to welcome foreign fighters with open arms, inviting them to their shared vision of building an Islamic State in Syria and Iraq. ISIS' welcoming stance also provided safe haven for those, with or without this vision, who could no longer make their way through territories bordering Turkey held by hostile groups, which were necessary to cross to make their way back home. As ISIS portrayed itself as the protector of Sunni Muslims, and promoted their rapidly expanding Caliphate as one governed by the laws of Allah, portraying it as the new Islamic utopia, many who fell into, or willfully joined their ranks, did so believing ISIS to be offering the best remedy to the oppression caused by dictators like Assad.
Many of the early FTFs had watched scores of videos posted online, many recorded on mobile phones, of Syrian women and children calling out for help amidst rubble, following chemical attacks, or after experiencing the crimes of rape and torture. Covered in dirt and blood, these victims cried out to the Islamic ummah (global family of Muslims), "Muslims, Muslims of the world, where are you?"
In response to these heart-rending calls, many young Muslim men all over the globe became enraged at the world's seeming indifference and heeded the call, many having no initial intention to ever join a terrorist group.
In the Balkans, young men vividly recalled the horrors of the wars with Serbia and the foreign fighters who had come to their aid. Having grown up under war, these young men now wished to offer the same defense for Syrians. Likewise, first-, second-, and third-generation Muslims of immigrant descent, as well as converts, in Europe and North America were astounded and angered by world powers who seemed oblivious to Assad's atrocities against his own people. As President Obama drew his red line in Syria, but then failed to act, more young men around the world decided they would act in his stead.
In many countries, particularly in the Gulf and the Balkans, religious and even political leaders concerned about the growing atrocities in Syria began referring to the imperative to go to the aid of Syrians, yet their governments failed to take effective actions. As it increasingly appeared that no one was successfully responding to the pitiful calls of the besieged Syrians, Muslim youth around the globe increasingly felt that if world powers would not stand up for the defenseless Syrian people, they would. Many, therefore, believing the already popularized militant jihadist narrative about the obligation of Muslims to fight jihad, who moreover felt it was wrong, if not religiously forbidden, for them to remain living in relative comfort while their Islamic brothers and sisters in Syria suffered, became convinced that it was their duty to join the fight in Syria. This obligation to jihad, which had already been popularized by al Qaeda's propagandist Anwar al Awlaki coupled with the effect of Syrian civilian suffering was not lost on ISIS propagandists who also began to use the call to jihad to their advantage as they joined the Syrian civilians and rebel groups in calling foreigners to travel to Syria.
Not everyone who joined ISIS did so initially. Indeed, 21.2 percent of the male foreign fighters in our sample initially were members of another group before joining ISIS. Many of the early travelers to Syria entered during a time when the rebel groups were still operating chaotically and there was a great deal of overlap and cooperation among the groups. Joining any particular rebel group was often a matter of being guided by a local, family member, or friend who had come before, and also occurred by random chance. However, as the groups solidified, and particularly as they began infighting, shifting alliances often created situations where individuals chose, or were forced, to move from one group into another, with many foreign fighters moving to ISIS where they were welcomed rather than suspected or persecuted as spies or jihadists. Likewise, ISIS appeared to many to be the strongest group, as it was gaining significant swathes of territory and had accumulated the money to provide its fighters with salaries, top of the line, and often new, weaponry and spent a great deal of time indoctrinating them into the Islamic underpinnings arguing that ISIS was both capable and destined to build a utopian Islamic Caliphate.
Emotional Responses to Suffering Used to Influence Terrorist Travel
When examining the data from the 236 in-depth interviews of ISIS defectors, returnees, and imprisoned cadres interviewed by ICSVE between September 2015 and January 2020 (the sample containing 43 nationalities and 55 ethnicities and made up of 198 males and 38 females it), it emerges that 41.5 percent of the men and 7.7 percent of the women who traveled to Syria and Iraq were influenced to undertake such travel by watching amateur videos that moved them to take up arms or provide humanitarian aid in Syria. These respondents described to the researchers their emotions evoked by watching mobile phone videos of mothers crying over their dying children, calling out to the ummah for help. For many interviewees from the Balkans, these videos triggered visceral post-traumatic reactions from childhood memories of their war-torn countries and for others who had not grown up in war also triggered deep feelings of outrage over unanswered and unstopped injustice.
For example, 29-year-old Kosovar, Albert, recalls his emotional pain watching amateur Syrian videos, "I have seen quite similar torture when we were in the war with Serbia. We were also the victims of injustice." Albert felt compelled to act: "During the war in Kosovo, I was a child … there was no opportunity for me to be engaged in the war. But now I am getting older and I feel responsible to act. I could not just let it happen."
Bosnian 33-year-old Elvin also recalls the calls by religious authorities in the mosques who would "invoke the need for Bosnians, especially, to pay back for the foreign fighters who came in '91 and '92." Elvin recalls, "I watched [online] videos of Assad's troops killing people… We had memories of Arabs coming to fight for our cause; I felt I owed this."
Anger and Sadness over Assad's Atrocities as Motivations to Travel to Syria
Foreign fighters who traveled to ISIS were often motivated to do so by anger and sadness over Assad's atrocities toward his own people rather than affinity to ISIS's goals per se, as evidenced in this sample's responses, particularly among those who came early to the conflict zone. Indeed, 52.3 percent of this sample's interviewees reported being motivated by sadness and an urge to provide humanitarian aid. 57.5 percent of the foreign men and 30.8 percent of the foreign women in this sample of 236 stated that they traveled to Syria and joined ISIS with the goal of helping the Syrian people. These individuals, similar to those motivated by anger, were overcome with strong emotions upon seeing and hearing what Assad's regime was doing to its own people in Syria, while also being aware that prominent leaders were calling for action, yet world powers were failing to put a stop to Assad's offenses.
Zyad Abdul Hamid, a 35-year-old from Trinidad, expressed his feelings upon seeing Western leaders call for help for the Syrian people and feeling that if the Western powers failed to act, he personally could not: "I saw John McCain saying Syrians needed help. I was a Muslim and thought it's binding upon me to help." Zyad entered Syria in 2014 and claims he did not join any group initially: "I helped people buy clothes, stuff like this." Like many who became trapped in territory that ISIS controlled, Zyad Abdul Hamid then fell into the ranks of ISIS although he was also drawn to their claims to be building an Islamic Caliphate. He recalls, "the groups started fighting each other and we stayed low. After a while, Dawlah [ISIS] took the outside, took the borders." Zyad was both trapped and intrigued by ISIS's message, recalling, "They came around talking to us. I'm a Muslim. I wanted to know about Islamic law."
Humanitarian concerns were also a common motivating purpose among Western women who travelled to join ISIS. For instance, 46-year-old Canadian Kimberly Pullman, facing her own emotional crisis following a rape recalls deciding that it would be better to go help Syrian children as a nurse than stay mired in her suicidal state of mind. She remembers thinking, "If I was going to die at least I could die helping children […] I felt if I did something good it would overwrite the bad that had happened."[6]
Similarly, 23-year-old Belgian Cassandra recalls how her much older husband, who was already deeply embedded in ISIS, manipulated her emotions by showing her videos of the actions of the Syrian regime. She recalls, "He told me about Syria and showed me videos of the torture of Bashar. I was in pain, so I have to do something." Facing a difficult family situation at home, Cassandra left Europe at only 18 years old to join her French husband already living in Syria. Later she adopted three Syrian children, all Shia orphans, who many in ISIS felt should have been left to die. True to her helping nature, she sheltered them under the protection of her husband who had risen to become an emir in ISIS, in charge of making explosive-laden cars for suicide missions. While she had come to Syria with hopes of helping Syrians she now states that ISIS "will promise you peace and security. They didn't do anything. They want[ed a] so-called Islamic State, at the end they have been destroyed from everywhere." She laments, "Kids died, parents died, so many injured people…"
Anger, truly outrage over Assad's atrocities, was also a common motivator for traveling to Syria and joining ISIS. In our sample, 18.9 percent of the foreign fighter males attributed anger at the actions of Assad's regime and the rest of the world's inaction in response to him, as a strong motivation for travelling to Syria and ultimately joining ISIS.
36-year-old Canadian Abu Ridwan al Canadia states his motivation clearly and succinctly: "I was following the news and you can't basically sit by and not do anything." Abu Ridwan claims he was not there to join a terrorist group and had no initial interest in ISIS, stating, "I was there to fight the Syrian regime." Yet, he, like many foreign fighters drawn into the conflicts by humanitarian concerns, followed his group and pledged allegiance to ISIS only three months after arriving in Syria.
Will to Fight
While the reasons given for their willingness to engage in terrorist violence and fight for ISIS included wanting to establish the ISIS Caliphate, fear of ISIS punishments if they refused, fear of being captured or killed by the enemies of ISIS, along with a myriad of less often given reasons, a deep hatred of Assad formed the primary backbone for many ISIS cadres willingness to fight, particularly among foreign fighters. 9.1 percent (n=18) of the males in this sample stated that fighting Assad's regime was their primary motivation for going to battle. Of these, 16 were foreign fighters. Of the 16 FTFs who stated that fighting Assad was their primary motivation to fight, 31.3 percent (n=5) were from the Balkans. The others were from the United Kingdom (n=2), Morocco (n=2), and one FTF each was from Canada, Germany, Kazakhstan, Libya, Mauritania, Saudi Arabia, and Tunisia.
24-year-old UK Jack Letts recalls, "I came because of what Bashar was doing […] I believed they were Muslims and good to fight for an Islamic State, and fighting Assad." Jack also states that while he became totally disillusioned of ISIS and rejected them while living under their rule, he still, even in prison, retains his will to fight Assad.[7]
Abu Khalid, a 32-year-old German, also recalls being moved to come to Syria out of a deep sense of responsibility to fight Assad's regime. Similar to Jack Letts, Abu Khalid continues to view Assad as a war criminal that even now needs to be defeated. While Abu Khalid claims he would never again fight for ISIS, he admits that if the circumstance were supportive he would be willing to once again take up arms against Assad. He explains, "If I get out of prison, I could see going back to fight Bashar. For this I came, this war criminal."
Disillusionment with ISIS over its Dealings with Assad
Just as outrage and sadness over viewing Assad's atrocities had drawn many into Syria and ultimately into ISIS ranks, ISIS's cooperation with and failure to fight the Syrian regime also formed a significant source of disillusionment with ISIS. In this sample, 4.5 percent of the men reported being disillusioned by ISIS's failure to fight Assad and 1.5 percent of the men were disillusioned by ISIS's cooperation with Assad, namely ISIS's selling oil and grain to the regime.[8] While many more may have expressed the same, ISIS cleverly hid its dealings with the Assad government from most of its members.
Of the 11 men who said they were disillusioned by ISIS's failure to fight the Syrian regime or cooperation with it, seven were from Syria. This is likely due to the fact that Syrians were more likely to have much greater recognition of what was actually going on between ISIS and Assad's government. Syrian ISIS fighters who could speak Arabic were often privy to the oil and grain sales, as they were the people who allowed Assad's trucks to come and retrieve oil, or who guided the regime's engineers to work on the pumps and pipelines held by ISIS. In contrast, ISIS took full advantage foreign fighters who could not understand the language or knew the political lay of the land and routinely sent them to kill Sunni tribesman, for example, in the genocidal al Sheitat slaughter, telling them that these were not even Sunni Muslims. Of course, for those who later learned the truth, disillusionment also set in.
31-year-old Kosovar Abu Naim, recalls how he was quickly disillusioned in 2013 by what he saw in Syria explaining that the rebel groups, including ISIS, were absorbed with infighting rather than focusing on fighting Assad's forces, "There were too many groups involved. It's as though they had forgotten about the regime. They started positioning [for power] amongst themselves."[9]
27-year-old Swedish Abu Gibril also expresses his disappointment that ISIS didn't keep their focus on fighting the Syrian regime, "They tried to make an Islamic State, but there were many things they did that was not smart. Instead of attacking the Kurds they should attack the Syrian army."
Similarly, 33-year-old Abu Raqman of the UK explains, "I thought 100 percent they will win against Assad." He became disillusioned when he saw that ISIS was attacking in Europe instead. "Personally, I don't believe they should bring the war over there. The war is here [in Syria]. They should have focused on the biggest dictator here, not someone far away."
24-year-old American-born Hoda Muthana agrees that ISIS's actions outside of the active war with Assad's regime were one of many sources of disillusionment for her. "Two enemies attacking each other is understandable," she says, referring to ISIS fighting the regime. But she asks how those who served in ISIS's killing machine will ever be able to atone for all the civilians they killed, "How are you going to justify for the kids you killed, when we believe all children go to heaven?"[10]
Conclusion
For many who joined ISIS, the events happening in Syria and the failure of the world's leaders to stop Assad from cruelly killing and harming far more people than ISIS ever did created a massive whirlpool that pulled thousands of foreign fighters into travel across continents and oceans, many drowning themselves in terrorism as they sacrificed everything to come help their oppressed Muslims brother and sisters. A significant portion of these felt a personal responsibility to take up arms to fight Assad's regime, and they initially came with good intentions even though they later fell into the ranks of ISIS. For many of these, even after becoming totally disillusioned of the Islamic State's failed Caliphate, they continue in their hatred of Assad, so deeply that some would still be willing to take up arms once again to fight this war criminal. Likewise, while a large portion of ISIS members were disillusioned over time by the un-Islamic, corrupt and brutal nature of ISIS, some also found ISIS's failure to fight Assad and even to cooperate with his government by selling them oil and grain to be strong enough reasons for wanting to give up on ISIS.
These are all lessons for the world to learn about how terrorist groups are able to use humanitarian crises and conflicts to recruit, influence, motivate and engage youth to take up arms for a terrorist cause and also how a terrorist group, when dealing with corrupt war criminals, can also be delegitimized in the eyes of its potential recruits and existing members.
When dealing with terrorist group recruitment, policy makers need to be keenly aware that when deep injustices are occurring, particularly aimed at Muslims, and Western powers do little to nothing to stop them, it plays into an already widely distributed al-Qaeda, al-Shabaab, and ISIS militant jihadi narrative: that Muslims are oppressed, Islamic lands and people and the religion itself are under attack and the West is playing a role, if not actually behind the oppression and injustice. Moreover, the militant jihadist narrative of these terrorist groups teaches that Muslims themselves have an individual duty to fight jihad, to bring an end to such atrocities and to bring about justice for the Muslim ummah, who are, according to the militant jihadist narrative, supposed to be living under Islamic ideals and shariah law – even if that can only be obtained by raising arms to do so.
At this point in time, ISIS has been territorially defeated. Most ISIS foreign fighters were either killed, have fled the battleground, or are locked up at home, in Iraq, or in Syria.
Meanwhile, Assad remains both free and in power.
While the German authorities have recently arrested two key players among Assad's henchmen responsible for torturing countless Syrians,[11] until he and his entire leadership regime are brought to justice, the lessons to ordinary Muslims seeking justice is very clear: It may be necessary to resort to terrorist violence and join a terrorist group in order to defend the defenseless and to try to bring justice to a conflict zone that world powers appear willing to ignore.
While ISIS brought no defense, nor justice to the Syrian people, neither have the world powers.
Until youth who may be vulnerable to terrorist recruitment see and hear with their own eyes and ears that the West is willing to defend the defenseless and will enact justice, they will remain vulnerable to terrorist recruitment. These are important lessons for the future.
*Molly Ellenberg, M.A. is a research fellow at ICSVE. Molly Ellenberg holds an M.A. in Forensic Psychology from The George Washington University and a B.S. in Psychology with a Specialization in Clinical Psychology from UC San Diego. At ICSVE, she is working on coding and analyzing the data from ICSVE's qualitative research interviews of ISIS and al Shabaab terrorists, running Facebook campaigns to disrupt ISIS's and al Shabaab's online and face-to-face recruitment, and developing and giving trainings for use with the Breaking the ISIS Brand Counter Narrative Project videos. Molly has presented original research at the International Summit on Violence, Abuse, and Trauma and UC San Diego Research Conferences. Her research has also been published in the Journal of Child and Adolescent Trauma. Her previous research experiences include positions at Stanford University, UC San Diego, and the National Consortium for the Study of Terrorism and Responses to Terrorism at the University of Maryland.
[1] Al Jazeera. "Finland's Foreign Minister Faces Probe over Syria Repatriations." News | Al Jazeera. Al Jazeera, February 19, 2020. https://www.aljazeera.com/news/2020/02/finland-foreign-minister-faces-probe-syria-repatriations-200219161057275.html.; Guy, Jack, James Frater, and Sarah Dean. "Norway's Governing Coalition Collapses over ISIS Repatriation." CNN. Cable News Network, January 20, 2020. https://www.cnn.com/2020/01/20/europe/norway-government-collapse-isis-intl/index.html.
[2] Syrian Network for Human Rights. (2020, March). Retrieved from http://sn4hr.org/
[3] Speckhard, Anne, and Molly D. Ellenberg. "ISIS in Their Own Words: Recruitment History, Motivations for Joining, Travel, Experiences in ISIS, and Disillusionment over Time–Analysis of 220 In-depth Interviews of ISIS Returnees, Defectors and Prisoners." Journal of Strategic Security 13, no. 1 (2020): 5.
[4] Foreign fighters flow to Syria. (2014, October 11). Retrieved from https://www.washingtonpost.com/world/foreign-fighters-flow-to-syria/2014/10/11/3d2549fa-5195-11e4-8c24-487e92bc997b_graphic.html
[5] Richard Barrett, "Beyond the Caliphate." New York, NY: The Soufan Center (2017).
[6] Speckhard, Anne (March 31, 2020). Kimberly Pullman: A Canadian Woman Lured Over the Internet to the ISIS Caliphate. Homeland Security Today.
[7] Speckhard, Anne. "British-Born Jack Letts Discusses Mental Illness and His Path to ISIS." Homeland Security Today, November 25, 2019. https://www.hstoday.us/subject-matter-areas/counterterrorism/british-born-jack-letts-discusses-mental-illness-and-his-path-to-isis/.
[8] Speckhard, Anne, and Ahmet S. Yayla. "ISIS revenues include sales of oil to the al-Assad regime." ICSVE Brief Reports (2016).
[9] Speckhard, Anne. "The Call to Jihad," April 28, 2018. https://www.icsve.org/the-call-to-jihad/.
[10] Speckhard, Anne, and Ardian Shajkovci. "American-Born Hoda Muthana Tells All About Joining ISIS and Escaping the Caliphate." Homeland Security Today, April 23, 2019. https://www.hstoday.us/subject-matter-areas/terrorism-study/american-born-hoda-muthana-tells-all-about-joining-isis-and-escaping-the-caliphate/.
[11] Karadsheh, Jomana. "Germany Opens Landmark Trial of Syrian Regime Officers Accused of Crimes against Humanity." CNN. Cable News Network, April 23, 2020. https://www.cnn.com/2020/04/23/middleeast/syria-germany-trial-intl/index.html.
Author's note: first published in Homeland Security Today
The Autopsy of Jihadism in the United States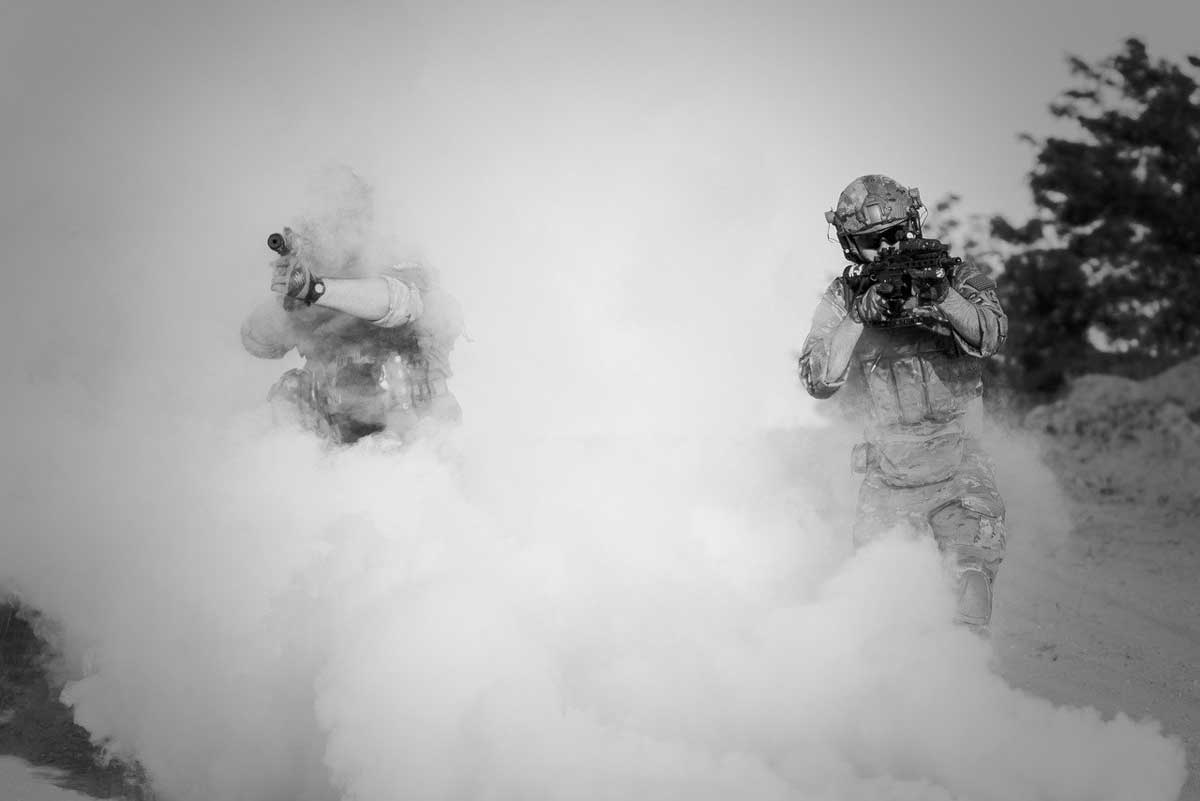 The American counter-terrorism establishment is shocked to know that its current terrorist threat, contrary to conventional wisdom, is not foreign but "a large majority of jihadist terrorists in the United States have been American citizens or legal residents".
A terror threat assessment by NewAmerica, a think tank comprehensive, up-to-date source of online information about terrorist activity in the United States and by Americans overseas since 9/11, 20 years after 9/11 reported: "…while a range of citizenship statuses are represented, every jihadist who conducted a lethal attack inside the United States since 9/11 was a citizen or legal resident except one who was in the United States as part of the U.S.-Saudi military training partnership".
The ultimate irony is NewAmerica quoting a terrorist to underline the seriousness of the threat: "Yet today, as Anwar al-Awlaki, the American born cleric who became a leader in Al Qaeda in the Arabian Peninsula, put it in a 2010 post, 'Jihad is becoming as American as apple pie'."
Since 9/11 and today, the United States faced just "one case of a jihadist foreign terrorist organization directing a deadly attack inside the United States since 9/11, or of a deadly jihadist attacker receiving training or support from groups abroad". The report recalls: "That case is the attack at the Naval Air Station Pensacola on December 6, 2019, when Mohammed Al-Shamrani shot and killed three people. Al Qaeda in the Arabian Peninsula claimed the attack and according to the FBI, evidence from Al-Shamrani's phone he was in contact with an AQAP (Al Qaeda in the Arab Peninsula) militant and AQAP prior to his entry to the United States…"
In the last two decades, "jihadists" have killed 107 people inside the United States. Compare this with deaths occurring due to major crimes: 114 people were killed by far-right terrorism (consisting of anti-government, militia, white supremacist, and anti-abortion violence), 12 and nine people, respectively, killed in attacks "inspired by black separatist/nationalist ideology and ideological misogyny". Attacks by people with Far-Left views have killed one person. It just goes to show that terrorism inside the United States is no longer the handiwork of foreign or "jihadi" ideologies, but is "homegrown", the report points out.
The report points out a poor understanding of the terror threat and its roots by the Trump administration. A week into his presidency, Donald Trump issued an executive order banning entry of citizens of seven Muslim countries into the United States. The countries were: Iran, Iraq, Syria, Sudan, Libya, Yemen, and Somalia. Th order cited "national security" as the reason, but gave no real justification.
Trump's aides tried to find some justification for the order claiming that in the administration's assessment the United States was and will be the prime target of terrorist organisations from these countries. The same report clarifies how wrong this assessment was: "None of the deadly attackers since 9/11 emigrated or came from a family that emigrated from one of these countries nor were any of the 9/11 attackers from the listed countries. Nine of the lethal attackers were born American citizens. One of the attackers was in the United States on a non-immigrant visa as part of the U.S.-Saudi military training partnership."
President Trump had to swallow his pride and gradually revoke his order. In early March of 2017, he revised the order excluding Iraq from the ban list. That September, he dropped Sudan too, but added North Korea, Venezuela and Chad.
In the last two decades since 9/11, there have been 16 "lethal jihadist terrorists in the United States". Of them, "three are African-Americans, three are from families that hailed originally from Pakistan, one was born in Virginia to Palestinian immigrant parents, one was born in Kuwait to Palestinian-Jordanian parents, one was born in New York to a family from Afghanistan, two are white converts – one born in Texas, another in Florida, two came from Russia as youth, one emigrated from Egypt and conducted his attack a decade after coming to the United States, one emigrated from Uzbekistan and one was a Saudi Air Force officer in the United States for military training". Nobody from the banned countries, nobody foreign citizens; all were American citizens.
What is more embarrassing for the Trump administration is the report saying: "When the data is extended to include individuals who conducted attacks inside the United States that were foiled or otherwise failed to kill anyone, there are only four cases that the travel ban could have applied to. However, in at least two of those cases, the individual entered the United States as a child. In a third case the individual had a history of mental illness and assault not related to jihadist terrorism. In a fifth, non-lethal attack Adam al-Sahli, who conducted a shooting at a military base in Corpus Christi on May 21, 2020, was born in Syria but was a citizen because his father was an American citizen and thus would not have been subject to the travel ban."
The NewAmerica assessment, in contrast to the executive order, finds concrete evidence to suggest that the terror threat is "homegrown". It gives the example of Mohammed Reza Taheri-Azar, "a naturalised citizen from Iran", who on March 3, 2006 drove a car into a group of students at the University of North Carolina, injuring nine people. "Taheri-Azar, though born in Iran, came to the United States at the age of two" and "his radicalization was homegrown inside the United States". On September 17, 2016 Dahir Adan, a naturalized citizen from Somalia, injured 10 people while wielding a knife at a mall in Minnesota. He too had come to the United States as a young child.
There are more such instances: "On November 28, 2016 Abdul Razak Ali Artan, an 18-year-old legal permanent resident who came to the United States as a refugee from Somalia in 2014 — having left Somalia for Pakistan in 2007 — injured eleven people when he rammed a car into his fellow students on the campus of Ohio State University…However, it is not clear that the attack provides support for Trump's travel ban.
In Artan's case, he left Somalia as a pre-teen, and "if he was radicalized abroad, it most likely occurred while in Pakistan", which is not included on the travel ban. The report says the chances of him being radicalised inside the United States are more. This is based on the fact that "in a Facebook posting prior to his attack, he cited Anwar al-Awlaki, the Yemeni-American cleric born in the United States, whose work — which draws largely upon American culture and history — has helped radicalize a wide range of extremists in the United States including those born in the United States".
There are several other pointers to the "homegrown" theory. For one, a "large proportion of jihadists in the United States since 9/11 have been converts". There are "jihadists" who are non-Muslims. These facts "challenge visions of counterterrorism policy that rely on immigration restrictions or focus almost entirely on second generation immigrant populations", the report says, debunking the Trump executive order.
The NewAmerica report debunks the assumption that only "hot headed" people are attracted to jihadist extremism. It finds that "participation in jihadist terrorism has appealed to individuals ranging from young teenagers to those in their advanced years (and) many of those involved have been married and even had kids – far from the stereotype of the lone, angry youngster".
Women have broken the glass ceiling of jihadist terrorism as "more women have been accused of jihadist terrorism crimes in recent years" inside the United States.
The expansion of the social media world has played a singular role in radicalising American youth. "Many extremists today either maintain public social media profiles displaying jihadist rhetoric or imagery or have communicated online using encrypted messaging apps. The percentage of cases involving such online activity has increased over time." Al Qaeda terrorists became key figures in this proliferation. They "fine-tuned the message and the distribution apparatus" and "put out extremist propaganda via websites and YouTube videos".
America's jihadists were never an immigration problem, the biggest jihadist terror threat U.S faces today is "homegrown".
March Towards Mosul: Beckoning the End of ISIS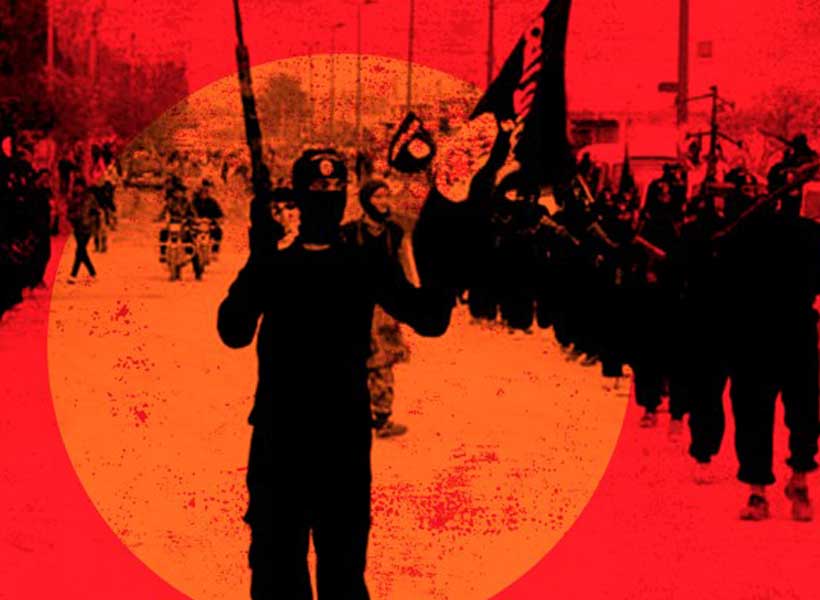 The tenor of ISIS is laced with terror and brutality ever since the militia began rattling Iraq in 2013. While the Civil War already wreaked havoc in the desolate country long before, the advancement of ISIS resonated the country beyond repair. The spread of ISIS quickly transitioned into an endemic as a succession to government failure and withdrawal of the United States military from Iraq in 2011. The group quickly took hold of the key cities of Raqqa, Tikrit, and Ramadi: inching closer to the capital city of Baghdad. However, the strategic win came in 2014 when ISIS struck victory and subsequently toppled the city of Mosul: the core cultural and economic haven of Iraq, only second to Baghdad. The fall of Mosul not only alarmed the Iraqi regime regarding the surging threat of ISIS but also pushed the US to advance airstrikes to displace the gripping offensive in northern Iraq.
While ISIS flourished on the sectarian divide rooted in the Iraqi society post the execution of Saddam Hussein, the US invasion and subsequent withdrawal was cited as the main reason for the passage of ISIS into Iraq. The 2003 invasion left the Iraqi society weakened and desperate for constant US regulation. While the Shia-Sunni divide broadened gradually over the decade, the Arab spring added oil to fire as animosity against the shite-regime expanded in the region. Syria served as the death grip of chaos as rebellious militants surged to dethrone the adamant Bashar al-Assad. With loose Syrian borders, compromised governments on either side of the border, and immediate exit of the US military, ISIS got a convenient passage of expansion from Syria to Iraq.
Amidst the sinister possibilities of the springing rebels in the Middle-East, ISIS declared the split from Al-Qaeda in January 2014. However, what some touted as the fragmentation of the Afghani militant group was only to surf into dangerous territory. A nightmarish humanitarian crisis followed suit as ISIS ransacked city after city while Iraq dwindled and perished piece after piece to the swelling violence of the militants. The US airstrikes targeting the militants did little to deter the group as it verged towards the city of Erbil, spewing chaos as they gripped the northern periphery of Iraq.
The fall of Ramadi, however, quickly incited the retaliation of the regional Kurdish forces. The regional forces were notoriously accused of fighting the government in the civil war and were the main targets of the US forces before their withdrawal in 2011. With the combined effort of the Iraqi army, the Kurdish Democratic Forces (KDF), and the sporadic US airstrikes, ISIS was pushed to a defensive stance as key cities of Falluja, Ramadi, and Tikrit were snatched back from the tight hold of the militant group. The city of Mosul, however, has been much of an unprecedented challenge to rope back as ISIS has cliched onto their 'Caliphate Capital' as a power statement to prove their subdued yet eminent presence in Iraq.
ISIS holds onto as many as 2.5 million people in the city of Mosul ever since the reign of brutality sprawled over the city in June 2014. Public beheading, lynching, and incineration are the common tactics inflicted by the group that has led to a mass exodus of millions of victims from the city over the course of the decade. With Mosul's strategic proximity to Syria and Turkey, ISIS has commanded the region ever since the ISIS leader, Abu Bakr al Baghdadi, declared the city as their 'Cultural Capital'. The reality, however, is not as simply put as the context of historic or cultural significance of the city. Mosul is the prime location of some of Iraq's most lucrative oil fields and thus a notorious means of revenue to the group. Confirmed reports suggest illegal oil dealings between ISIS and both regional and international smugglers. The heavy compensation has granted ISIS enough means to acquire advanced artillery to continue its combat against the coalition forces of the country.
The command of combat against ISIS in 2016 were to mark the end of ISIS as the group perished its conquests. Despite that, the Iraqi coalition amounting to 94000 members all but failed to oust the group estimated to be only about 5000 to 7000 in number. The coalition faced a decimating response of round-the-clock attacks ranging from suicide bombings and car bombs to heavy firing while the forces breached the 200 km radius leading to Mosul. The coalition managed to free the Erbil-Mosul road which was a strategic mark to sever any connection of ISIS from the rest of Iraq. While the coalition cornered ISIS only to Mosul and its outskirts, the urban center of Mosul resisted the breach attempt even with the heavy backing of a coalition with up to 90 fighter planes. The labyrinth of villages in the Mosul metropolis deterred the coalition to advance further and to this day, Mosul remains the last remaining straw in the violent streak of ISIS in Iraq.
The fall of Mosul could end the blood-ridden hold of ISIS in Iraq since it has all but fallen in shambles throughout the Middle-East. However, the victory over Mosul is only the beginning of the end of ISIS; the key lies in the execution of the strategy. The fall of ISIS may crush the backbone of extremism yet the Shia-Sunni divide still exists as it did long before ISIS raised its head in 2014. The same divide could fester again after the common enemy is eliminated from the picture. Moreover, the fall of Mosul could disperse ISIS over Europe in the form of ethnic-diaspora recruited by the militant group over the years. This could well spread the militants over Europe and Africa: reigniting the offshoots in failed states like Libya, Syria, and Nigeria. Without a doubt, the fall of Mosul could bring liberation and economic flourish to Iraq. However, precise execution and reform of the war-torn country is the answer for a sustained and progressive reality in Iraq.
Every Pakistani is a soldier of Operation Radd-ul-Fasaad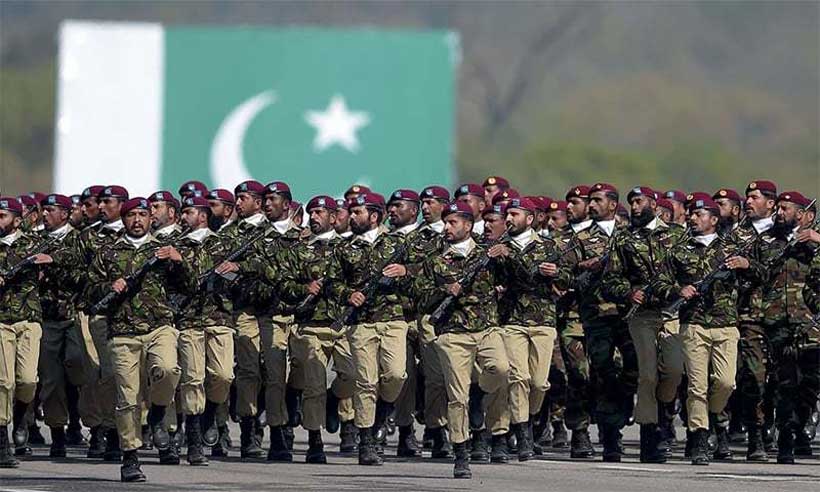 Citizens have the right to participate in politics and to be aware of the political situation. However, in our country, it is becoming common to make unwarranted comments and speculations on non-political, national issues. All institutions in the country have their own mechanisms and among them, the Pakistan Army is the most committed to its rules and regulations. However, the attitude adopted by some people towards the security agencies of the country and the nation in the recent past does not fall under the category of patriotism in any way. This is the same institution whose soldiers and officers have not only extinguished the flames of the beloved homeland with their blood but also restored peace by eradicating terrorism from the country. DG ISPR Major General Babar Iftikhar briefing on the completion of four years of Operation Radd-ul-Fasaad said that the forces with the help of the people have defeated terrorism and eliminated major terrorist networks. Operation Radd-ul-Fasaad covers the entire country and every Pakistani is a soldier of this operation.
There is no denying the fact that Pakistan has suffered the consequences of being a frontline ally in the US war, launched in Afghanistan in the name of eradicating terrorism, in the form of the worst terrorism on its soil. The Pakistan Army launched Operation Rah-e-Rastin 2008 to eradicate the scourge of terrorism, which entered the phase of Operation Rah-e-Nijat. These operations took place mostly in North, South Waziristan and Northern areas, followed by Operation Zarb-e-Azb and Operation Radd-ul-Fasaad were launched, the domain of which was extended to the whole country and combing operation and Operation Khyber-4 were also launched under it. Our security forces made great sacrifices in these operations for the protection of civilians and a peaceful Pakistan and remained committed to continuing the operation till the last terrorist is killed. It is the result of the unparalleled sacrifices and determination of the security forces that the terrorists have been completely wiped out from the land of Pakistan. Although some miscreants fled across the border during the counter-terrorism operation which is a constant threat to Pakistan butto secure the borders, Pakistan is erecting fences not only on the border of Afghanistan but also on the border of Iran so that the movement of terrorists can be stopped.
After four years of Operation Radd-ul-Fasaad, the country is peaceful, playgrounds are inhabited, foreign teams are coming to the country for sports, Pakistan's war on terror is being praised around the world, world leaders and Institutions are also acknowledging the peace efforts of our security forces. According to UN Secretary-General Antonio Guterres, Pakistan's journey towards peace is excellent while British General Sir Nicholas Carter is calling the clearing of South Waziristan from terrorists a great achievement of the Pakistan Army. Pakistan army has not only accepted the challenge of terrorists and their sponsors and facilitators but has also left no stone unturned in measuring their necks. DG ISPR has rightly termed it as a journey from terrorism to tourism. However, all this has been made possible by the sacrifices made in Radd-ul-Fasaad.
There is no doubt that the Pakistan Army has not only successfully met every trial yetis working day and night to protect the country's internal and external borders but the question is, are we doing our job? Even now, some political and non-political people are hurling insults against the institutions in public meetings and also on social media; those who slander the country's sensitive institutions should be ashamed. It is the duty of every patriotic Pakistani along with the spokesperson of the institution to respond to them with arguments and facts and also to take a hard line to discourage them. The rioters who speak out against these institutions and sitting on social media are even more dangerous than ISIS. If every Pakistani is a soldier of the Radd-ul-Fasaad operation then we all have to work for our country. The anti-national agenda must be thwarted together but we must not forget the heroes who made Operation Radd-ul-Fasaad a success by shedding their blood and the people are beginning to breathe a sigh of relief in an atmosphere of peace.