World Bank Launches Inaugural Sustainable Development Bond Impact Report
The World Bank (International Bank for Reconstruction and Development, IBRD, Aaa/AAA) today published its first impact report covering all bond issuances and the entire portfolio of IBRD's development activities. The Sustainable Development Bond Impact Report 2019 describes how IBRD bond proceeds support sustainable development across a variety of sectors and how projects support the Sustainable Development Goals (SDGs).
World Bank bonds support the financing of sustainable development projects and programs in member countries. A key priority for the World Bank's capital markets' engagement is building strategic partnerships with investors to promote the role of private sector financing in sustainable development.
The Sustainable Development Bond Impact Report is a key part of the World Bank's efforts to engage market participants to support capital markets with strong transparency and disclosure standards and improve market participation to direct greater capital flows to sustainable purposes.
"World Bank Sustainable Development Bonds help investors implement environmental, social, and governance investment strategies, while achieving development impact goals," saidAnshula Kant, Managing Director and World Bank Group Chief Financial Officer. "We are delighted to share this first-ever impact report on the entire portfolio of World Bank bonds, which promote disclosure and transparency and the power of capital markets to connect global savings to sustainable development finance. I want to thank our investors for their continued trust in the World Bank's financial strength and ability to deliver support to the people who need it most, including our recent work to support countries during the COVID-19 pandemic."
The report includes an overview of how the World Bank engages with investors when issuing Sustainable Development Bonds using the SDGs as a framework and highlights related transactions. The Impact Highlights section maps results to the SDGs for 71 IBRD projects completed in fiscal year 2019 and provides forward looking information for the 84 projects that were approved and started disbursing in fiscal years 2018 and 2019 – the period for which IBRD introduced detailed use of proceeds language for its bonds. The report also provides information on the World Bank Group's response to the coronavirus pandemic including examples of projects in countries eligible for IBRD financing.
The impact report was prepared in consultation with investors and other capital market stakeholders, as an integral part of the process, to ensure the report met investor expectations. In addition to providing information on results, the report outlines the World Bank's operational processes and safeguards and alignment of its bond issuance with market frameworks, namely the Sustainability Bond Guidelines coordinated by the International Capital Market Association.
How to ensure your Canadian public documents will be recognized in the EU?
If you are moving to the EU for work or educational purposes, or you want to live there for a long time and you plan on using your Canadian public documents in different countries throughout the European Union, you must first go through a process so these documents are recognized in the EU. In Canada, this process is called Document Authentication and Legalization, however, others call it Attestation. Before going abroad, you might consider asking a professional company that handles document authentication Canada to help you out with the requirements needed, especially if time isn't on your side.
Although you can organize the legalization of your documents yourself, if this is your first time authorizing these documents, it might take up a lot of your time and energy. Reputable agents can help speed up the process, so you can get on with the rest of your tasks before your travel to the EU.
What Business Documents do you need to Have Legalized Before entering the EU?
If you want to get your documents authenticated in Canada, you have to get the Department of Foreign Trade and International Affairs to stamp each document. If you are traveling to the EU for business, you might need to get the following documents authenticated:
Certificate of export
Shipping Document
Corporate documents that can be used while in the EU
Commercial invoice
Certificate of free sale
Pharmaceutical certificate
Distributorship Agreements
If you travel to the EU without these documents in order, you might find it difficult to carry out the work you had planned. Expect the European Union authorities to inspect these documents thoroughly. If you decide to go it alone instead of hiring an agent to help you out, make sure that you have plenty of time because a lot of these documents can take a long time to get legalized.
Personal Documentation
Although you won't need these documents if you want to travel to the EU, if you plan on staying there for an extended period, you might need them at some stage. For these files to be recognized throughout the EU, you will need them authenticated. Here are a few examples of the documents you will want to get authorized before you hop on the plane:
If you arrive in the EU without this documentation authenticated, trying to get them recognized in the EU won't be easy. To make sure your time in the EU goes smoothly, you should make sure that everything is finalized in Canada first.
Travelling to the EU during the Pandemic
Since the outbreak of Covid-19, a lot of areas around Europe have enforced quarantines on those entering from Canada. Each country has its own rules, so before you jet off, find out what the current situation is like. These Covid-19 regulations normally depend on the current situation in Canada, and most embassies will post details on their official website. If you can't see them on their website, consider making direct contact with the embassy's officials. Keep in mind that these rules are subject to change, so you should find out the details before you travel.
If you are fully vaccinated, you should have no problems getting into most countries throughout the EU. However, the EU doesn't recognize every vaccine, even some that are approved by the WHO.
Most of the European countries are accepting fully vaccinated Canadians, but they will ask to see your proof of vaccination. Make sure you bring your travel health certificates with you, as they will show the dates when you received your first and last vaccination. If you haven't received your vaccinations, then you might be allowed to enter without going into quarantine if you have already had the virus, as long as you have your PCR test completed.
What is the Visa situation for Canadian's wanting to go to Europe?
At the moment, as long as you have your Covid-19 documents prepared and a valid Canadian passport with at least three blank pages, Canadians should have no issues entering the EU. However, this is going to change in the near future. From the beginning of 2023, Canadians who wish to go on a vacation or plan on working in the EU will have to apply for a travel pass. If you want to enter all the countries in the Schengen Area, you will need to apply for this travel pass online first. This pass is known as the European Travel Information and Authorization System (ETIAS). This electronic scheme was made so the EU can keep track of those travelling around the EU. Canada already has a similar system in place known as the Canadian Electronic Travel Authorization.
You must apply for this before your travel to the EU, but until then, you can still enter with a valid passport. A lot of folks misunderstood the new process and thought it was going to start in early 2021, but the EU released a press release to explain that the changes will be enforced in 2023. However, this isn't a visa that grants people access to the EU.
What is the Legalization of a Document?
Authentication or legalization of a document that is issued in Canada is a process that will verify, prove, and confirm the genuineness of the position of an official. Each document needs to be stamped by authorized people to allow for it to be recognized throughout the EU.
A lot of the time, the process is theoretically easy. You must submit the documents to get Global Affairs Canada. Every single document must get an official stamp if they are to be recognized. Once they are all stamped, you might have to submit them to the country's embassy in Canada on where you are planning on going to in the EU so they can be legalized.
Conclusion
Although the process sounds easy, if you are an individual company wanting to do business in the EU, the process can cause a lot of stress. Trying to source the correct documentation and other paperwork might prove to be a lot more challenging than you initially thought. If you have invested heavily, and you are desperate to get to the EU as soon as possible, the process might take a lot longer if you plan on doing it all yourself.
There are plenty of agents out there that can help you through the entire process. They will review your documents before you hand them over to Global Affairs and the embassy, and they will be able to give you expert advice on the process. Experienced agents will understand the current requirements that the Global Affairs officials are looking for. Without having these documents organized before your trip who will struggle to do business in the EU. If you do business without having the paperwork on hand, you could find yourself in trouble with authorities in the EU, which will reflect badly on your business the next time you plan on working inside the European Union.
IRENA and the ESA Agree to Advance Energy Transition in Space Activities
The International Renewable Energy Agency (IRENA) and the European Space Agency (ESA) signed a Memorandum of Understanding (MoU) today to advance the global energy transition through space-based services and products. The new partnership was signed by the two Director-Generals Francesco La Camera and Josef Aschbacher in pursuit of the common goal to ensure sustainable long-term socio-economic development within planetary boundaries.
Data and images from satellites can play a significant role to help countries better assess the geographical potential of renewables, identify the best locations for projects, forecast weather patterns and support long-term planning of new renewable generation capacity and infrastructure.
Francesco la Camera, IRENA's Director-General said: "Today's partnership opens a new avenue of cooperation to advance the international cooperation on energy transition globally. While an energy system underpinned by renewables is key to decarbonising our world in line with climate goals, renewables bring socioeconomic benefits with economic opportunity and social equity at its heart. By combining IRENA's knowledge on energy transition with ESA's space research and technology, we can accelerate the low-carbon energy transition and promote sustainable growth."
Under the agreement, IRENA and ESA will make use of space assets and data to improve renewable generation site location, access to energy, electrification modelling, renewable resource mapping and smart grid planning. Urban energy system planning with focus on local renewables may also benefit from satellite data while enhancing system resilience.
Making use of digital technologies including 5G and combining for example satellite imagery with artificial intelligence and big data provide a unique opportunity to enable a wider space economy and support energy transitions across the world.
Why climate science is key to protecting people and planet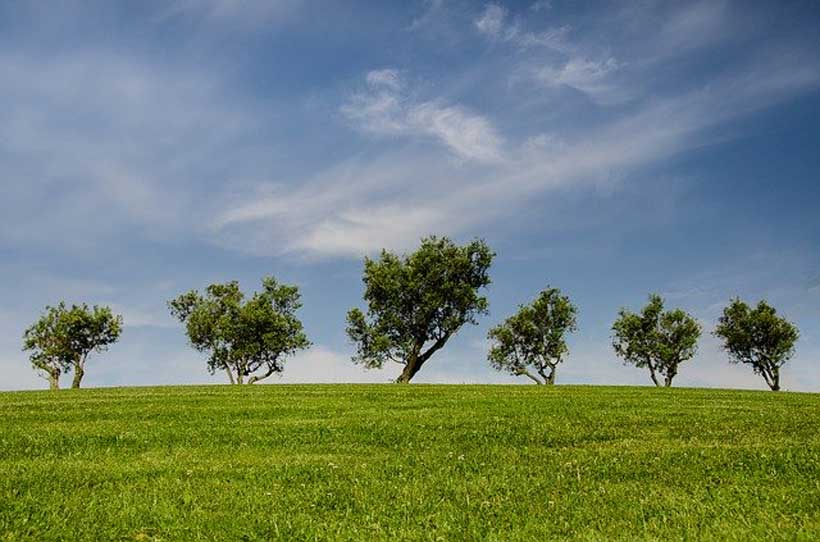 This week, scientists and representatives from 195 countries are gathered at the 54th Session of the Intergovernmental Panel on Climate Change (IPCC) to review the world's most comprehensive assessment of our climate – the Sixth Assessment Report. IPCC reports have historically underpinned global climate action and influenced the decisions to reduce greenhouse gas emissions.
We sat down with Joyce Msuya, United Nations Environment Programme (UNEP) Deputy Executive Director, to find out more about the role of climate science in decision-making and what can be done to prioritize climate action to protect people and planet.
Given the world is still grappling with a global pandemic, how urgent is the issue of climate change?
Extreme weather is the new normal. From Germany to China, to Canada or the United States – wildfires, floods, extreme heat waves – it is an ever-growing, tragic list.
And whilst climate crisis – together with biodiversity loss and pollution ­– has been underway for decades, the COVID-19 pandemic has brought this triple planetary crisis into sharp focus. It is a warning from the planet that much worse lies in store unless we change our ways. These crises threaten our collective future, and it's time to take action.
With countries investing unprecedented amounts of resources to kick-start the global economy, we need to recover in a way that is safe, sustainable and that does not exacerbate the challenges we already face.
Is there a link between the degradation of the environment and pandemics like COVID-19?
Studies report that the majority (approximately 60 per cent) of emerging infectious diseases are of animal origin and, like COVID-19 can be transferred between animals and humans. As the world's population edges towards 8 billion, land-use change and development put humans and animals in closer contact, making it easier for zoonotic diseases to spill over into human populations. This occurs as habitats are destroyed and specialist species in those habitats are replaced by generalist species like bats and rodents – both of which are more likely to carry zoonotic pathogens than most other mammalian groups – thus increasing the risk of zoonotic spillover. This is because the current host species for the disease are less available and hence allow diseases to transfer to other species and, in turn, humans. In the last 50 years, meat production has also increased by 260 per cent, and today, dams, irrigation, and factory farms are linked to 25 per cent of infectious diseases.
The pandemic is a reminder of the interconnectedness between humans and the environment, and the potential impacts of the transfer of diseases between species – the risk of which is significantly increased with the degradation of the environment.
How does the IPCC contribute to our collective efforts to tackle climate change?
Fundamentally, the role of the Panel is to establish what we know about climate change – to provide the scientific basis for decision-making, policy development and international negotiations. For this reason, all IPCC publications represent a rigorous process by the global scientific community.
Past assessments by the IPCC have helped establish human actions as a cause of global warming, prepare a pathway to the historic Paris Climate Agreement and garner commitment to limit temperature rise. Countries also look to the IPCC reports for guidance in developing their national ambitions. For example, the IPCC has made clear that each and every country in the world must commit and develop a plan to realize a net-zero future.
What do we need to know about the Sixth Assessment report currently under review?
The IPCC report is a tool for understanding past warming – how and why it has occurred, and for developing future projections, including a better understanding of how human actions have influenced extreme climate events. The first component of the full report to be released next month represents the greatest collaborative effort yet, with 234 authors, information from 14,000 scientific papers, and revisions by 750 experts and 47 governments.
The report will give us a better understanding of extreme weather events and the impacts of COVID-19 on climate change and air pollution. It will provide the momentum we need to galvanize global actions as we head towards the UN Climate Change Conference in October. And it will give us the science we need to inform the First Global Stocktake of the world's collective progress towards achieving the Paris Agreement goals in 2023.
A Working Group is now meeting to scrutinize each and every line of the full report before its final approval by the IPCC.
Could it be too late for human actions to slow the trajectory of climate change?
A growing number of countries are committing to net-zero targets. But to remain within the 2°C limit and have a chance at the 1.5°C goal, commitments need to be translated into policies and actions.
It's not too late but we need to make up for lost time – particularly in three areas. First, we must put financing in place for adaptation. Second, we must place a stronger focus on nature-based solutions in updated Nationally Determined Contributions. Third, we must unite the nature and climate agendas.
We know that developing nations often bear the disproportionate burden of climate change. As countries roll out COVID-19 recovery and stimulus packages, we have a golden opportunity to chart a sustainable future. UNEP's Emissions Gap Report 2020 found that investing in a green pandemic recovery could cut 25% off greenhouse emissions by 2030.
UNEP is supporting a landmark initiative agreed by Ministers of Environment of 54 African countries in December 2020 to support a comprehensive green recovery plan from COVID-19.
The African Green Stimulus Programme will mainstream environmental considerations across all facets of African economies. UNEP is also pleased to note that every country on the continent either already has, or is developing a national adaptation plan.
Adaptation is critical to build resilience of communities and economies to the impacts of climate change.
Indeed, 2021 will be a pivotal year for climate action. It is when much of the work to set our post-pandemic course is taking place. It is the year of the delayed UN Climate Change Conference (COP26). It is the year to agree on a global Post-2020 Biodiversity Framework. And it is the start of the UN Decade on Ecosystem Restoration.
2021 must mark the beginning of the era of action. And it must be the year where science reigns supreme.