Plug social protection gaps in developing countries to prevent future crises
The COVID-19 crisis has exposed devastating gaps in social protection coverage in developing countries, and recovery will only be sustained and future crises prevented if they can transform their ad hoc crisis response measures into comprehensive social protection systems, according to new analysis from the International Labour Organization (ILO).

Two briefing papers released by the ILO warn that the current gaps in social protection could compromise recovery plans, expose millions to poverty, and affect global readiness to cope with similar crises in future.

The papers take a detailed look at the role of social protection measures in addressing the COVID-19 outbreak in developing countries, including the provision of sickness benefits during the crisis.

The brief on Social protection responses to the COVID-19 pandemic in developing countries , describes social protection as, "an indispensable mechanism for delivering support to individuals during the crisis". It examines the response measures some countries have introduced, including removing financial barriers to quality health care, enhancing income security, reaching out to workers in the informal economy, protecting incomes and jobs, and improving the delivery of social protection, employment and other interventions.
"While the virus does not discriminate between rich and poor, its effects are highly uneven", the brief says, adding that the ability to access affordable, quality, healthcare has become "a matter of life and death".

The brief also warns policymakers to avoid a singular focus on COVID-19 because this could reduce the availability of health systems to respond to "other conditions that kill people every day". It cites the example of how, during the Ebola epidemic, a focus on this virus exacerbated mortality from malaria, tuberculosis and HIV/AIDS.

According to data in the brief, 55 per cent of the world's population – as many as four billion people – are not covered by social insurance or social assistance. Globally, only 20 per cent of unemployed people are covered by unemployment benefits, and in some regions the coverage is much lower.

The other Social Protection Spotlight brief covers Sickness benefits during sick leave and quarantine: Country responses and policy considerations in the context of COVID-19 .
It warns that the COVID-19 health crisis has exposed two main adverse effects of gaps in sickness benefit coverage. Firstly, such protection gaps can force people to go to work when they are sick or should self-quarantine, so increasing the risk of infecting others. Secondly, the related loss of income increases the risk of poverty for workers and their families, which could have a lasting impact.

The brief calls for urgent, short-term measures to close sickness benefit coverage and adequacy gaps, pointing out that this would bring a three-fold benefit: support for public health, poverty prevention, and promotion of the human rights to health and social security.

The proposed measures include extending sickness benefit coverage to all, with particular attention given to reaching women and men in non-standard and informal employment, the self-employed, migrants and vulnerable groups. Other recommendations include increasing benefit levels to ensure they provide income security, speeding up benefit delivery, and expanding the scope of benefits to include prevention, diagnosis and treatment measures, as well as time spent in quarantine or on the care of sick dependants.

"The COVID-19 crisis is a wake-up call. It has shown that a lack of social protection affects not just the poor, it exposes the vulnerability of those who have been getting by relatively well, because medical charges and loss of income can easily destroy decades of family work and saving," said Shahra Razavi, the Director of the ILO's Social Protection Department.

"The examples from around the world clearly demonstrate once again that countries with robust and comprehensive social protection systems are in a much stronger position to respond to, and recover from, a crisis. Policymakers need to build on the momentum generated by growing public awareness of the importance of social protection and the urgency of investing in it as a society, to ensure preparedness for future crises."
Greater Innovation Critical to Driving Sustained Economic Recovery in East Asia
Innovation is critical to productivity growth and economic progress in developing East Asia in a rapidly changing world, according to a new World Bank report launched today.
Countries in developing East Asia have an impressive record of sustained growth and poverty reduction. But slowing productivity growth, uncertainties in global trade, and technological advances are increasing the need to transition to new and better modes of production to sustain economic performance.
To support policy makers in meeting this challenge, The Innovation Imperative for Developing East Asia examines the state of innovation in the region, analyzes the key constraints firms face in innovating, and lays out an agenda for action to spur innovation-led growth.
"A large body of evidence links innovation to higher productivity," said Victoria Kwakwa, World Bank Vice President for East Asia and Pacific. "The COVID-19 pandemic, climate change, along with the fast-evolving global environment, have raised urgency for governments in the region to promote greater innovation through better policies."
While developing East Asia is home to several high-profile innovators, data presented in the report show that most countries in the region (except China) innovate less than would be expected given their per capita income levels. Most firms operate far from the technological frontier. And the region is falling behind the advanced economies in the breadth and intensity of new technology use.
"Aside from some noteworthy examples, the vast majority of firms in developing East Asia are currently not innovating," said Xavier Cirera, a lead author of the report. "A broad-based model of innovation is thus needed – that supports a large mass of firms in adopting new technologies, while also enabling more-sophisticated firms to undertake projects at the cutting edge."
The report identifies several factors that impede innovation in the region, including inadequate information on new technologies, uncertainty about returns to innovation projects, weak firm capabilities, insufficient staff skills, and limited financing options. Moreover, countries' innovation policies and institutions are often not aligned with firms' capabilities and needs.
To spur innovation, the report argues that countries need to reorient policy to promote diffusion of existing technologies, not just invention; support innovation in the services sectors, not just manufacturing; and strengthen firms' innovation capabilities. Taking this broader view of innovation policy will be critical to enabling productivity gains among a broader swath of firms in the region.
"It is important for governments in the region to support innovation in services, given their rising importance in these economies – not only for better service quality but increasingly as key inputs for manufacturing," said Andrew Mason, also a lead author of the report.
Countries also need to strengthen key complementary factors for innovation, including workers' skills and instruments to finance innovation projects. Building stronger links between national research institutions and firms will also be critical to fostering innovation-led growth in the region.
Sea transport is primary route for counterfeiters
More than half of the total value of counterfeit goods seized around the world are shipped by sea, according to a new OECD-EUIPO report.
Misuse of Containerized Maritime Shipping In the Global Trade of Counterfeits says that seaborne transport accounts for more than 80% of the volume of merchandise traded between countries, and more than 70% of the total value of trade.
Containerships carried 56% of the total value of seized counterfeits in 2016. The People's Republic of China was the largest provenance economy for container shipments, making up 79% of the total value of maritime containers containing fakes and seized worldwide. India, Malaysia, Mexico, Singapore, Thailand, Turkey and the United Arab Emirates are also among the top provenance economies for counterfeit and pirated goods traded worldwide.
Between 2014 and 2016, 82% of the seized value of counterfeit perfumes and cosmetics by customs authorities worldwide, 81% of the value of fake footwear and 73% of the value of customs seizures of fake foodstuff and toys and games concerned sea shipments. Additional analysis showed that over half of containers transported in 2016 by ships from economies known to be major sources of counterfeits entered the European Union through Germany, the Netherlands and the United Kingdom. There are also some EU countries, such as Bulgaria, Croatia, Greece and Romania, with relatively low volumes of containers trade in general, but with a high level of imports from counterfeiting-intense economies.
To combat illicit trade, a number of risk-assessment and targeting methods have been adapted for containerised shipping, in particular to enforce against illicit trade in narcotics and hazardous and prohibited goods. But the analysis reveals that the illicit trade in counterfeits has not been a high priority for enforcement, as shipments of counterfeits are commonly perceived as "commercial trade infractions" rather than criminal activity. Consequently, existing enforcement efforts may not be adequately tailored to respond to this risk, according to the report. Tailored and flexible governance solutions are required to strengthen risk-assessment and targeting methods against counterfeits.
As well as infringing trademarks and copyright, counterfeit and pirated goods entail health and safety risks, product malfunctions and loss of income for companies and governments. Earlier OECD-EUIPO work has shown that imports of counterfeit and pirated goods amounted to up to USD 509 billion in 2016, or around 3.3% of global trade.
Confident in managing liquidity, organizations still face challenges forecasting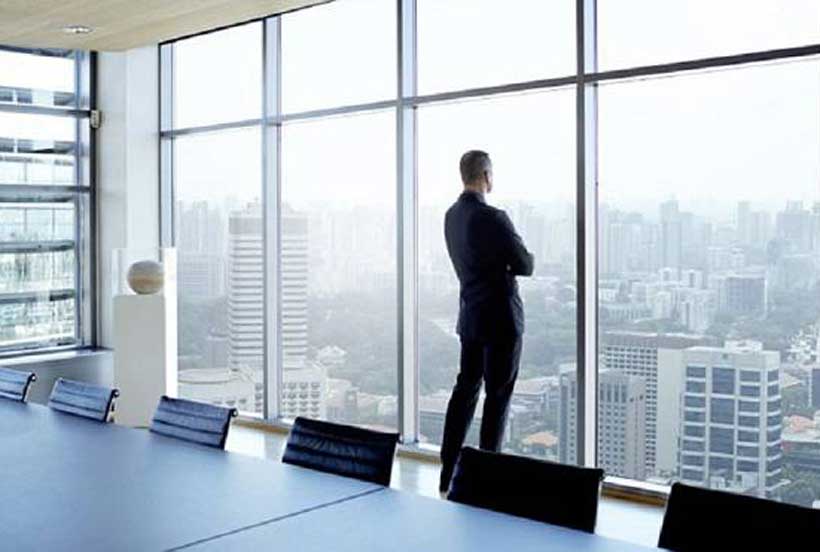 Most responding C-suite and other executives (84.6%) feel confident in their organizations' abilities to manage cash and liquidity, according to a Deloitte poll. But as uncertainty persists, it's important for organizations to continue to improve and strengthen their cash and liquidity management abilities so as not to provide a false sense of security.
"With increased disruption from the pandemic, it's important for executives to build long-term, sustainable strategies for liquidity versus focusing on short-term fixes which can provide a false sense of security. Bettering processes like forecasting can help give better visibility into cash-flows which in turn can help attain liquidity objectives."
While forecasting can help give organizations better visibility into their financials, doing so has been difficult for many organizations amid the pandemic. Respondents stated that forecasting was either their top challenge (13.8%) or among their top challenges (54%) with liquidity and cash management during COVID-19.
"The pandemic has shifted executives' focus from long-term planning to addressing more immediate business concerns—putting forecasting capabilities into the spotlight, which has shown weak points in these efforts. Gaining better visibility into forecasting to fully understand the liquidity impacts in their business is critical in navigating a path forward," Jackson continued.
Advanced technologies are here to help but few are taking advantage
With forecasting challenging executives, especially in a time of increased disruption, leveraging advanced technologies can help. However, only 13.5% of respondents stated they are currently doing so and 18.8% of respondents plan to implement in the next 12 months. Almost half of respondents (46.8%) stated that they have no plans to use advanced technology in their liquidity management efforts.
Jackson said, "Utilizing technologies like advanced analytics can help executives save time and gain valuable insight that might not have otherwise been available—identifying trends and issues throughout areas like forecasting efforts. Ultimately, advanced technologies can help executives evaluate the most strategic ways to strengthen their liquidity."
Through disruption, organizations are regularly updating liquidity management efforts
Executives stated that their organizations are updating cash flow and liquidity management plans in a regular cadence. Nearly a third (31.4%) of respondents are updating their plans monthly and nearly a quarter (24.5%) are updating their plans on a weekly basis. Only 7.2% of respondents stated they were not making changes to their cash flow and liquidity management plans.
Jackson concluded, "Efforts in managing cash flow and liquidity have usually been reserved for companies in distress. However, with the pandemic and increased disruption, these efforts are now relevant for almost every organization. Executives should recognize that now is the time to act by updating or creating better processes, gaining visibility and enhancing capabilities to make proactive and informed decisions that affect liquidity."