Covid-19: Rhetoric and Reality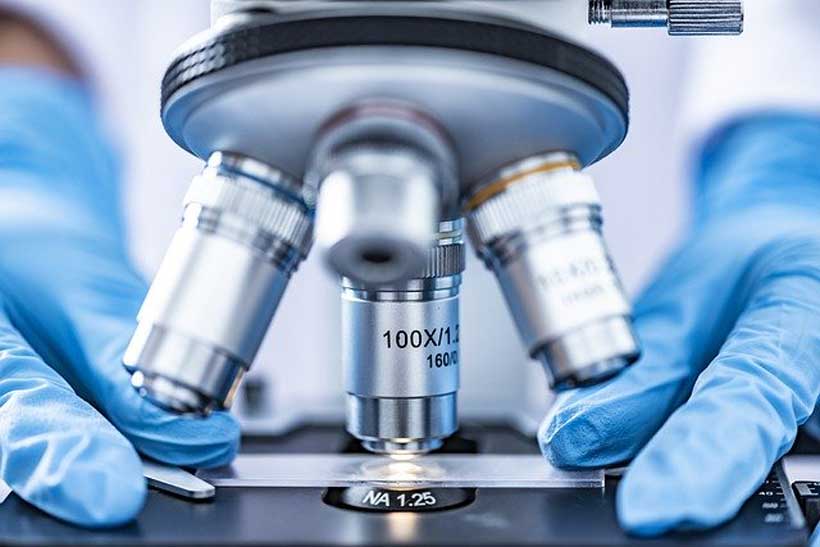 Covid-19 pandemic has wrapped the whole world in its trap; therefore, people in various societies are discussing it. In this regard, multiple points of view concerning Covid-19 have been floating within communities throughout the world, particularly Pakistan. Discussions among people are happening that Coronavirus is not as such dangerous as Social Media portrays it. It is Media which has been trying to sensationalize the news regarding this pandemic. Many people consider that this virus is the creation of any entity which could be individual, interest group, organization, a multinational firm, state or pharmaceutical industrial complex and they are doing the business of terror/fear. Because it is the business of terror that has been practised or spread by interest groups to achieve their ends, in this regard, they are sensationalizing the news about Covid-19 as they could create fear among the people and waiting for the right time to disclose their plans. Such as preparation of "Vaccine" or any other medicine which could apply for curing this disease to get rid of it. And that medicine could be sold at high prices and everyone would be ready to buy it at any cost because it's a matter of life and death while it is not confirmed yet from the available data that how the outbreak of this pandemic happen.
Moreover,it is believed by the vast majority of people within Pakistan that the Coronavirus itself is not too much dangerous as fear/terror is created within the minds of people. Many people throughout Pakistan have the view that the fear created through social Media has many psychological effects on them rather than the virus itself. In this regard, no country has complete knowledge of this virus. So, many questions are unanswered about this pandemic, such as from where did it come? How did the outbreak of virus happen? And how should itbe tackled? There are multiple kinds of prescriptions and preventive measures issued by medical experts and the World Health Organization (WHO) to avoid the spread of Coronavirus. Yet there is no any country which has a complete mechanism to coup with this pandemic. There are thousands of people who don't even come to know they are carrying the Coronavirus infection and after some time, they become disinfected without any proper treatment or medicine. It is the reason that has made this issue more complicated and convoluted.
Experts in the field of medical sciences say that Covid-19 leaves severe effects on people who are already keeping multiple diseases or who are aged. But it does not mean that young people are safe and the virus is not going to affect them. There is only the difference of intensity of attack that touches more on people already suffering from any disease. Furthermore, the people who are in hospitals because of Coronavirus infection have more death ratio than the infected people who quarantine themselves at homes. There could be a psychological effect behind this because the people at the hospital feel more vulnerable, take more pressure, and feel more fear.Because of such an environment, the results of the virus are more on them. While on the other hand, people who are in self-quarantine or quarantined home they take less pressure, less fear, and less vulnerable, so virus affects them less.
As for as Pakistan is concerned, there is a massive portion of the population, particularly un-educated class deny the existence of Coronavirus. They don't even believe that there is anything like Coronavirus. They have the view that this is the plan or strategy of the West, andit wants to subdue and control the Muslims. When they face with the question that West is more effected than Muslims, they reply that it is the only drama of West that intentionally or according to plan shows the increase in cases or deaths nothing else. Though they are uneducated people and don't have such understanding of global affairs and conducts but sometimes the predictions of these people prove right.The projections of such people do not base on facts and figures rather general understanding and historical record of West concerning Muslims. Besides, the dual policies and actions West has been following against Muslims since long, and it has remained involved in the massacre of Muslims throughout the world; therefore, a portion of Muslims consider it the conspiracy of the West.
At one hand, many people were raising the voice against the government about poverty and lack of money that how they were going to eat three times meal and survive in that situation of lockdown. At another hand, as soon as ease in lockdown was announced by the government people, who didn't have money to eat a meal and survive, went for Eid shopping and invested a considerable amount of money in shopping. It is the condition of our nation where many people are out of mind. They only have a head without understanding, wisdom, and sense of responsibility. They carry empty heads without brain, rationality, and intellect. Here one cannot only blame the uneducated class of the country who deny the existence of COVID-19 and do not follow the SOPs. But the educated class of the country is more responsible for monitoring the SOPs provided by the government.
While as for as the so-called educated class of Pakistan is concerned, after the announcement of ease in lockdown, most of the big cities having the highest literacy rate such as Karachi, Islamabad, Lahore, Rawalpindi, Peshawar and other multiple towns experience the massive crowd. Where so-called educated people are crushing the SOPs under their feet; in this regard, only uneducated people are victims of blames; rather educated people are more responsible for the spread of Coronavirus within the country. The educated-class of big cities is not going to follow the instructions, rules and SOPs than how they could expect from the most of the people of rural areas and uneducated class to follow SOPs and regulations instructed by the government. In this regard, the country experiences a massive increase in the number of cases concerning Covid-19because of ease in lockdown and carelessness of people.
There is one most important thing which the government, as well as the people of Pakistan, must remember that is the second wave of the pandemic. Moreover, the second wave could prove the most deadly and dangerous as a century ago, the second wave of Spanish Flu proved fatal. At that time, a strict civilian lockdown was the best way to fight as well as control the spread of disease. But the government was not ready "to risk crippling the war efforts by keeping munitions factory workers and other civilians home. Besides, "the relentless needs of warfare justified incurring the risk of spreading infection and encouraged Britons to carry on during the pandemic simply." In this regard, governments did not take seriously to quarantine the people properly, and that became the cause of the fast spread of disease. Therefore, the government of Pakistan also needs to think over the decision of easing the lockdown seriously by keeping in mind the increasing number of Coronavirus cases. Moreover, unserious and immature behaviour of people who are not even following the preventive measures, social distancing, and other instructions by the government and World Health Organization (WHO) to curb the fatal disease.
Youm-e-Takbeer: When A Responsible Nuclear Power Was Born
Youm-e-Takbeer is a day of greatness when Pakistan already a responsible country was transformed into a strategically mature regional power. It sensibly understood the management and liability of having nuclear weapons for security. Ever since independence, Pakistan is neighbor to a hostile state – India, ruled by extremist Hindutva ideology that has threatened Pakistan's sovereignty and existence. In 1948, India forcefully occupied Kashmir, Hyderabad, and Junagadh areas by massacring people who did not want to annex with India.
In 1971, Indian subverting and destabilizing activities resulted in disintegration of East Pakistan. India till today is covertly sponsoring terrorism through its agents in Iran and bases in Afghanistan to weaken Pakistan. In 1998, India tested nuclear weapons while openly threatening to sabotage Pakistan. Therefore, on 28 May 1998 Pakistan as a direct response also tested nuclear weapons to deter Indian aggression at any cost. Pakistan annually commemorates this day as the National Science Day and also as a reminder of the struggle and great odds it faced in order to defuse Indian threat.
"If India had not exploded the bomb, Pakistan would not have done so. Once New Delhi did so, we had no choice because of public pressure" – Former Pakistani PM Nawaz Sharif.
Acquisition of nuclear deterrence capability was also necessary to project Pakistan's self-sufficiency in defense against any territorial threat. Pakistan's nuclear tests made it clear that when it comes to national honor and survival, Pakistan would maintain a balance of power against its adversaries. Indian acquisition of nuclear weapons compelled Pakistan to build its nuclear muscle for improving national security, otherwise it had no intentions to do so. India's covert pursuit of weapons of mass destruction had drastically heightened the security perception of Pakistan.
South Asian strategic dynamics were changed forever with the advent of nuclear weapons. Former Indian Home Minister L.K. Advani warned Pakistan that it should "realize the change in the geo-strategic situation in the region and the world" and Pakistan must submit to Indian dictation otherwise "will be futile and costly for Pakistan." So, the hostile hegemonic plan of India had to be neutralized by Pakistan through reciprocating nuclear tests. Since then, nuclear dissuasion has played a critical role in political security and strategic stability of South Asia. It is pertinent to note that Pakistan has always been hesitant to engage in the nuclear weapons race in South Asia.
It is quite obvious that Pakistan's decision makers are well aware of repercussions of military conflict and escalation as well as nuclear arms race in the region. Pakistan on numerous occasions has bilaterally proposed India to limit the manufacturing or acquisition of nuclear weapons in order to strengthen arms control and disarmament in the region. India, though, has always declined to sign any disarmament or restraint agreement with Pakistan.
So, it is India, which is to be blame for triggering the nuclear arms race in the region. For instance, following are the occasions when Pakistan proposed restraint solutions to India:
1974 – The establishment of a nuclear weapons free zone in south Asia.
1978 – A joint Indo-Pakistan declaration renouncing the acquisition and manufacture of nuclear weapons.
1979 – Mutual inspections of nuclear facilities.
1979 – Simultaneous adherence to the NPT.
1979 – Simultaneous acceptance of full-scope IAEA safeguards.
1987 – An agreement on a bilateral or regional nuclear test ban treaty.
1991 – Commencement of a multilateral conference on the nuclear proliferation in south Asia.
1993 – Creation of a missile-free zone in south Asia.
1998 – A strategic restraint regime aimed at ensuring a nuclear restraint, establishing a conventional balance, and resolution of all disputes between the two countries.
2004 – A joint agreement to reduce the threat of nuclear war and a missile race.
2006 – A prohibition on development of missile defense systems, and restraint in deployment of nuclear weapons and missiles.
2011 – Again a Strategic Nuclear Restraint Regime (SNRR) pertain to Missile Restraint, Peaceful Resolution of Conflict and Conventional Balance.
2016 – A bilateral arrangement on non-testing of nuclear weapons.
These propositions, however, were met with cold feet by India, which not only decreased nuclear weapons control possibilities in the region, but also pressured Pakistan to enter the nuclear arms race. Unlike India, Pakistan has no offensive strategic approach or aggressive hegemonic design rather, its nuclear capability is purely defensive. A nuclear conscious Pakistan has a strong understanding of the sensitivities involved in military adventurism.
Youm-e-Takbeer has helped Pakistani leaders in making wise decisions to consistently support nuclear nonproliferation. Pakistani scientists and engineers have employed research and development of nuclear technology for peaceful uses. For instance, power generation, agriculture, medicine, and environment. Pakistan believes in peaceful coexistence and as a responsible nuclear country, it has put serious efforts to settle longstanding disputes. If the international community would force India to follow the same, South Asia could not go into nuclear brinkmanship.
The U.S Lauded Pakistan's Assistance in Fighting COVID-19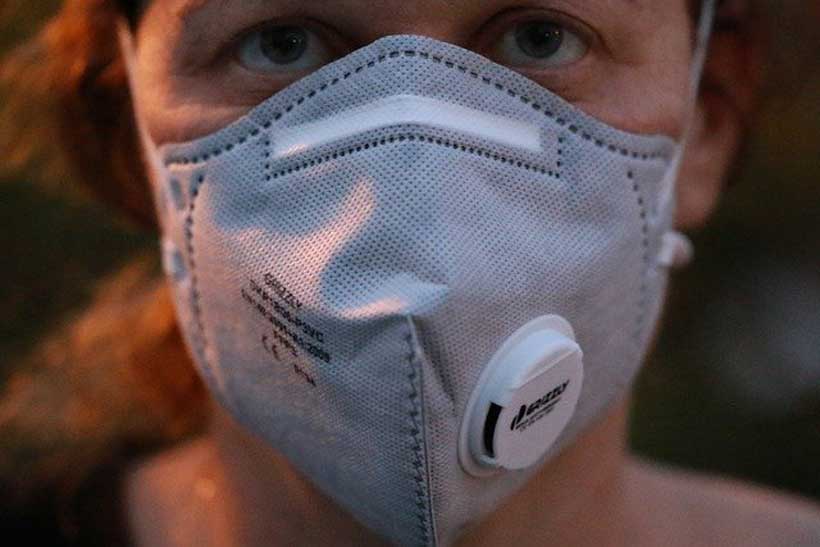 The United States has thanked Pakistan for its donation of protective gear and surgical masks to support the fight against coronavirus. In a Tweet, the US Secretary of State Mike Pompeo appreciated Pakistan's goodwill donation of surgical masks and protective suits to the Federal Emergency Management Agency. He said this delivery is a symbol of Pak-US solidarity in the fight against COVID-19 and termed it a "partnership for the prosperity of the two countries."
Meanwhile, the US Assistant Secretary of State for South and Central Asia, Alice Wells, in her tweet, also expressed gratitude to Pakistan for the goodwill donation. She said our countries' health partnership and the coordinated response would help defeat this virus and rebuild our prosperity.
Earlier, the consignment of Personal Protective Equipment from Pakistan via a C-130 flight from Islamabad landed at Andrews Air Force Base, Maryland. The equipment was also handed over to the US Federal Emergency Management Agency for onward delivery to the US armed forces.
Pakistan values its Seven Decades-long friendship with the US. Although, it is meager Medical Supplies, yet as a token of friendships values a lot. Pakistan is also facing a huge challenge of the outbreak, and the rapid growth is alarming in Pakistan. Nevertheless, Pakistan is a responsible nation and always willing to share its part of responsibility in any part of the World. Either it is a natural disaster or warlike disaster, Pakistan always played its role on the front line as a volunteer. Pakistan is a country with the highest number of philanthropists per million population.
The US was one of the few first countries that recognized Pakistan in 1947 after getting independence from British rule. Pakistan was a close ally with the US in the cold war era and the Afghan War. Pakistan was a frontline ally with the US in its War on terror. Pakistan enjoyed non-NATO close ally status. Definitely, Pakistan was also beneficiary of US AID and assistance. Either it was on Economic front, or S&T, Defense or Education, Military or civilian, Agriculture or Industry, almost all areas witnessed the US assistance in the past. The US is a major trading partner with Pakistan too.
Pakistan has no objection if the US changed its priorities and aligned itself with India. The US is aiming to strengthen India to counter China, but India used all of the American assistance to counter Pakistan. The US may keep balance and restrict its assistance to India to a condition not to use against Pakistan. There can be designed a monitoring and tracking system to check that American assistance is not used against Pakistan directly or indirectly. A close monitoring system may be deployed on India and verifiable by any third party. I believe "there is the way if there is a will."
Prime Minister Imran Khan is a visionary leader and peace-loving in nature. His declared-policy to be a partner in peace with any country in any part of the World is well appreciated widely. Pakistan was a victim of the Afghan War for the last four decades and learned a bitter lesson. War means disaster; War means a net loss of human lives and economy; War means no victory for either side. Pakistan will be no longer partner wth any one in War with any country.
Pakistan's strategic location, where it connects almost half of the World and at the major trade route – Middle-East to rest of the World, is vital for maintaining peace and stability of this region as well as the whole World. Pakistan is a nation of 220 Million, with its 70% population of youth under the age of 40 years. Pakistan is a resilient nation and can survive under any circumstances.
Pakistan wanted to keep traditional friendship with the US and strongly wish an early resumption. Pakistan wanted to contribute its potential to global peace and stability. In the past, especially in the 1950s, 1960s, and 1970s, Pakistan kept close alliance with the US while maintaining its strategic relations with China. I hope the US may not object to Pakistan's strategic interest with China or Russia while restoring traditional friendship with Pakistan.
The Need for Pakistan's Digitalisation Policy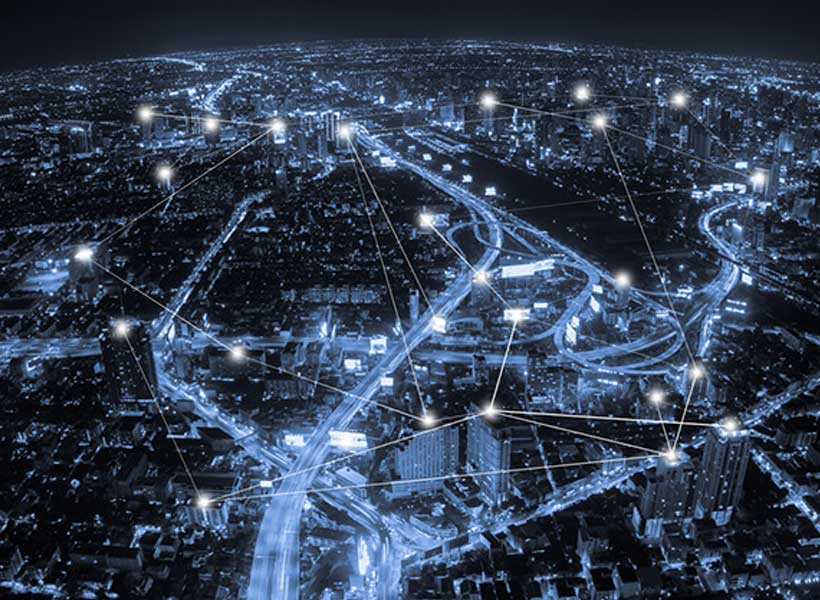 Change is the only constant and one has to keep evolving through new trends in order to compete with the changing dynamics of the world. There is no denying the fact that any country's economic growth is now directly linked to one factor i.e., adoption of information and communications technology. The adoption of digitalisation is the new reality where majority of population has access to mobile phones and internet than to basic necessities of life. Digitalisation is not a choice, it is the need of the hour, therefore, the governments are now determining their policies and strategies for digitalising every sector, to promote and strengthen their socio-economic fabric.
Keeping in view the current scenario, the COVID-19 has had a major impact on almost all socio-economic sectors, the digital world has never been more important than it is today, Digitalisation is the new normal where consumers are buying everything online whether it is to buy groceries and essentials or to socialise and virtually reach with friends and family. During this critical time, many of these adoptions will persist long even after the situation has stabilised.
Globally countries are adopting new ways through digitalisation to ease the life of their citizens by providing them with improved and rapid amenities. The access to free internet services made it possible to pave the way for effective digitalization. An exponential increase is observed in the number of internet providers and consumers which demonstrates that the world is adapting with the concept of digitalization. It is witnessed that the developed countries has already shifted all their services from the outdated ways to online portals to facilitate the masses. In recent years, Pakistan is also evolving its IT sector promptly by introducing the latest technological mechanisms in the country.
The present government has taken up the task to digitalize the entire country and is working hard to create an e-governance system to bring down corruption, to ensure accountability process and also to augment the productivity in the country. The government has been taking great strides in the advancement of technology- from the Mohafiz app to digitizing the Postal service and the introduction of Tax Asaan mobile app which provides taxpayers with quick access of verification features like active Taxpayers list (ATL), NTN/STRN inquiry and exemption certificate etc. and many more. The PTI government has been proactive in the inclusion of technology within various segments and has also launched the online FIR system where people can submit their complaints online, and will be facilitated by government officials.
Nevertheless one might assume that digitalisation and government don't blend,but in reality this fusion is helping the government agencies and officials to represent their agendas and administrative progress directly to the people through social media platforms (Twitter, Facebook, Instagram etc.).Perhaps the defined role of government social media accounts is to serve as a source of unrestricted updates. This includes everything from present initiatives to upcoming policy reforms and breaking news. Therefore, news should be a foundation of your content strategy as a government account. For instance, we are currently seeing social media crisis management in action for government organisations, including real-time updates in response to COVID-19. This illustrates that social media actually serves as a first hand source of information and provides people with timely updates. This is the brilliance of digitalisation and government that the voters and opposition are already there and the government has only one job that is to publish content which engages the attention from the public. This also suggests educating your followers by clarifying potential misinformation, keeping in view the fact that how quickly fabricated content can spread through social media, the government accounts serve as an important source for authentic information.
Statically, as per Pakistan's Digital2020 Report, Feb 2020: there were 76.38 million internet users in Pakistan in January 2020 which illustrates that the number of internet users has increased by 11 million (+17%) between 2019 and 2020 and internet penetration in Pakistan stood at 35%. As far as the social media users in Pakistan are concerned, the number has increased by 2.4 million (+7.0%) between April 2019 and January 2020 which shows that there were 37.00 million social media users in Pakistan in January 2020 and the penetration rate stood at 17%.The source of this penetration depends widely on mobile connections in Pakistan. Reportedly, there were 164.9 million mobile connections in Pakistan in January 2020. The number of mobile connections increased by 9.6 million (+6.2%) between January 2019 and January 2020. Surprisingly, the number of mobile connections in Pakistan was equivalent to 75% of the total population in January, 2020.
With these growth trends projected to persist in the future, Pakistan is dire need of a comprehensive 'Digitalisation Policy'. There should be a policy that must be implemented in its true spirits, and the government should devise an efficient monitoring mechanism to evaluate the vitality of that policy.