The Rules-Based Order, Maritime Freedom and Recent Naval Operations in the Barents Sea
Last week, the U.S. Navy announced publicly that a group of warships had entered the Arctic waters of the Barents Sea to "conduct maritime security operations." The ships participating in these combined operations included three U.S. Navy Arleigh Burke-class destroyers and one Royal Navy Duke-class frigate, all of which were accompanied by a U.S. Naval Ship to provide them with logistical support during their operations. This group of surface ships also received air supportduring these operations from a U.S. Navy P-8A maritime patrol and reconnaissance aircraft and a U.S. Air Force RC-135 reconnaissance aircraft. Given that these operationswere conducted within a body of water located among the coastlines and island groups of twoEuropean coastal states(i.e., Norway and Russia), the U.S. ships were under the operational command of Commander, U.S. Naval Forces Europe/Africa, headquartered in Naples, Italy. Of significance, the U.S. Navy's press release highlighted that these were the first "surface" operations conducted by the U.S. Navy in the Barents Sea since the mid-1980s. Additionally, the press release declared that these combined naval operations had two intended purposes: (1) to "demonstrate seamless integration among allies" and (2) to "assert freedom of navigation."About this second purpose, the commander of the destroyer squadron stated, "It was great to be operating in the Barents Sea again. This is what it means to be a global Navy, sailing wherever international law allows."
When it comes to "sailing wherever international law allows," the concept of maritime freedom has received significant international attention over the past few years –but primarily for waters elsewhere in the world that are distant from European shores. In general, there is a minority of coastal states around the world that attempt to restrict the transits and activities of other states' vessels and aircraft, particularly their military vessels and aircraft, in excess of what international law permits them to restrict. While not the only culpable state, China has received much scrutiny for its efforts to control how ships and aircraft may operate on and over the waters of East Asia, particularly within its infamous 9-dash line in the South China Sea. If other states acquiesce to illegal restrictions imposed by this minority of coastal states, then the maritime freedom guaranteed to all states globally could be jeopardized.
To counter efforts by this minority of coastal states to restrict maritime freedom, the U.S. government has executed a presidentially-directed, multi-agency "Freedom of Navigation Program" over the past four decades. In conjunction with formal diplomatic protests by the U.S. Department of State, ships and aircraft of the U.S. military conduct routine transits and peaceful activities, known technically as "freedom of navigation operations" (FONOPs) or "operational assertions."Of note, the U.S. Freedom of Navigation Program also includes what is described as "other FON-related activities" — that is, operations that have "some other primary purpose, but have a secondary effect of challenging excessive maritime claims."The purpose of these FONOPs and other FON-related activities is to ensure that unlawful, unilateral restrictions imposed by coastal states are not accepted internationally. For the Arctic region specifically, the U.S. Department of Defense Arctic Strategy (June 2019) described the importance maritime freedom in the Arctic region as follows:"Maintaining freedoms of navigation and overflight are critical to ensuring that the Arctic remains a free and open domain and that U.S. forces retain the global mobility guaranteed under international law. DoD will continue to fly, sail, and operate wherever international law allows." At a fundamental level, that same U.S. strategy recognized that preserving maritime freedom in the Arctic, as it is other regions of the world, is about "strengthening the rules-based order."
On previous occasions, this author has sought to provide insights into the importance of maritime freedom and the deliberate role of the U.S. military in helping to preserve this freedom. These commentaries have included examinations of the legality and legitimacy of such military operations, explanations about why are they are conducted in the South China Sea, and efforts to quash legal disinformation and dispel factual myths propagated by critics who are opposed to these operations. Critics of the U.S. Freedom of Navigation Program, including voices in China, often allege inaccurately that these operations are intended to be provocative and that they seek to single out nations that the United States does not like. At the same time, some European legal observers might be unfamiliar with the FON program and question whether FONOPs are warranted. For these reasons, the recent U.S./U.K. naval operations in the Barents Sea provide an opportunity to reflect upon the importance of preserving maritime freedom – not only in that body of water, but in oceans world-wide.
Restrictions on Maritime Freedom in the Barents Sea
Military doctrine explains, "Understanding the operational environment is fundamental to joint operations." This operational environment includes "the conditions, circumstances, and influences that affect employment of capabilities and bear on the decisions of the commander." In terms of law, what are the "influences" or "conditions" that could affect the operational environment of the Barents Sea? As mentioned previously, there are two states with territory surrounding the Barents Sea: Norway and Russia. Norway has not attempted to restrict the maritime freedom enjoyed by other states, but Russia has asserted excessive maritime claims that could affect maritime freedom within portions of the Barents Sea.In particular, Russia has two maritime claims that might have potentially been challenged during the recent U.S./U.K. naval operations.
First, Russia has drawn baselines along its entire coastline, which close off an excessive amount of waters as internal waters and improperly push out the starting point for measuring its maritime entitlements (i.e., territorial sea, contiguous zone, and exclusive economic zone). As reflected in applicable international law, the normal rule for drawing baselines along a state's coastline is to use the low-water mark. The International Court of Justice has ruled that the method of straight baselines is "an exception to the normal rules for the determination of baselines" and "may only be applied if a number of conditions are met." For example, a straight baseline drawn across a body of water shall not exceed 24 nautical miles. Notwithstanding these legal limitations, Russia has literally implemented the exception to be its universal rule. In 1984 and 1985, the then-Soviet Union declared a comprehensive regime of straight baselines along its entire coastline. For purposes of this discussion, the 1985 declaration including straight baselines on Russia's coastline adjacent to the Barents Sea. Of note, one of those baselines is drawn from Cape Svyatoy Nos and Cape Kanin Nos, measures approximately 220 nautical miles in length, closes off the mouth of the White Sea, and thereby seeks to make it entirely internal waters. Consequently, the U.S. government views Russia's regime of straight baselines to be an excessive maritime claim, and challenged these baselines diplomatically and operationally in the 1980s.
Second, Russia has imposed navigational restrictions along the Northern Sea Route (NSR), which appear to apply to military and non-governmental vessels alike. In 2012, Russia enacted its Federal Law of Shipping on the Water Area of the Northern Sea Route. This law mandates that foreign vessels intending to transit the NSR shall, among other requirements, provide advance notification of transits, use Russian ice pilotage, pay pilotage fees, and be escorted by Russian icebreakers. In May 2015, the U.S. Department of State delivered a diplomatic note to the government of Russia, which identified a number of ways in which its NSR law exceeded the authority of a coastal state under international law. The diplomatic note highlighted that the Russian legal regime "does not seem to provide an express exemption for sovereign immune vessels." Similarly, the DoD Arctic Strategy assessed there strictions of Russia's NSR law to be "in excess of the authority permitted under international law."Notwithstanding these U.S. concerns, the Russian government did not eliminate or loosen these restrictions, but rather started the process of furthering tightening them. In March 2019, Russia announced draft legislation that would expressly apply these transit requirements on foreign warships, which would clearly violate the sovereign immune status of such warships.
For these two excessive maritime claims asserted by Russia, the question remains: could the U.S./U.K. warships have challenged either or both these claims during their Barents Sea operations? In all likelihood, they could have challenged the first one, but maybe not the second one. Given that Russia's straight baselines include its entire coastline in the Barents Sea, these foreign warships could have conducted one or more FONOPs to challenge that claim. But it is somewhat unclear whether it would have been feasible for the foreign warships to challenge the second claim in the Barents Sea. By the actual language of Russia's 2012 NSR law, these requirements apply to vessels navigating in the "area of the Northern Sea Route." Article 5.1. of that law defines that "area" to include "a water area adjoining the northern coast of the Russian Federation, including internal waters, territorial sea, contiguous zone and exclusive economic zone of the Russian Federation." It further defines that area to span from the Bering Strait at its most western point to the "east coast line" of the Novaya Zemlya archipelago. In other words, the Barents Sea is not within what defines as the "area of the Northern Sea Route."However, Commander, U.S. Naval Forces Europe/Africa published an opinion-editorial in July 2019, in which he expressed concern about Russia's increased restrictions on the NSR. Of note, his description of the NSR implied that the Barents Sea was impacted by Russia's law, given that he described the NSR as one that "connect the Kola Peninsula and the Bering Strait." If that the U.S. understanding of the situation, then these naval operations might have additionally or alternatively sought to challenge this second excessive claim.
As an aside, it would also be helpful to understand what is not the purpose of FONOPs. In particular, these operational activities are directed at excessive maritime claims, not competing maritime claims. For competing claims, the U.S. government generally does not take a side in maritime disputes to which the United States is not a party, but calls upon the claimant-states to resolve their disputes by peaceful means in accordance with international law. This policy nuance is sometimes misunderstood by some government officials and outside observers, particularly in complex situations such as the South China Sea, where competing claims and excessive claims exist simultaneously. But fortunately, this is not an issue in the Barents Sea. That is, the "operational environment" of the Barents Sea is not complicated by competing maritime claims, given that Norway and Russia have an agreed maritime boundary delimitation, based upon their 2011 bilateral treaty.
Returning to the matter of maritime freedom, some observers might wonder: what exactly did the U.S./U.K. Navy do during these recent operations in the Barents Sea to protect maritime freedom? The U.S. Navy's press release for the Barents Sea operations stated generally that one of the purposes of these operations was to "assert freedom of navigation," without specifying whether any element of these ongoing operations would actually include ship transits or activities designed to directly challenge one or more of these excessive maritime claims asserted by these surrounding states. Hopefully, given that the public records of U.S. Freedom of Navigation operations reflect that the most recent diplomatic and operational challenges to these excessive maritime claims in the Barents Sea were in the 1980s and early 1990s, the U.S. and U.K. navies seized this opportunity to renew the operational challenges to some or all of these excessive claims.For reasons of operational security, the public will not know for certain whether specific operational challenges were conducted during these Barents Sea operations until the U.S. Department of Defense issues its annual Freedom of Navigation report for fiscal year 2020, which would be published sometime in early 2021.However, in light of recent U.S. practice elsewhere in the world, the U.S. government might alternatively decide to publicize any freedom of navigation operations in the Barents Sea, soon after they were conducted.
Finally, it should be noted that these recent U.S./U.K. naval operations might have intended to preserve maritime freedom more generally, without actually including a FONOP or other FON-related activities that directly challenge a particular excessive maritime claim. The U.S. Navy sometimes publicly characterizes these as a "persistent presence" or "routine presence operations." Such presence operations can be intended to effectuate several national security policies or interests simultaneously, to include preserving maritime freedom, reassuring allies and partners, deterring transnational crimes such as piracy, and dissuading competitors and potential adversaries. Of course, there would be nothing wrong if these recent naval operations did not include activities to directly challenge one or both of these excessive maritime claims asserted by Russia. However, given the logistical challenges, expended resources, expansive area of operations, and relatively infrequency for this group of warships to transit to and operate within Arctic waters, it would have been a lost opportunity if the U.S. Navy did not conduct at least one FONOP as an element of these Barents Sea operations.
The Significance of Providing Notification
Given the geopolitical status of Russia in the European theater, perhaps some additional thoughts on maritime freedom through the lens of U.S.-Russia relations are warranted. The current U.S. National Security Strategy recognizes that the United States, Russia, and China are not "at peace" or "at war," but rather are operating in "an arena of continuous competition." The strategy also identifies that a "risk of conflict due to Russian miscalculation is growing." In response, the U.S. strategy declares, "We will raise our competitive game to meet that challenge, to protect American interests, and to advance our values." Additionally, the United States seeks to "deepen collaboration with [its] European allies and partners to confront forces threatening to undermine our common values, security interests, and shared vision." These allies would include the United Kingdom, and these common values would include preserving maritime freedom. Yet a question arises: how can the United States protect a value or interest like maritime freedom without increasing the risk of miscalculation by a competitor like Russia? Once again, consider the Barents Sea naval operations as an illustrative example.
An important preparatory step taken with respect to these naval operations was that Russia was notified that they were occurring. As a matter of practical details, when and how was this notification provided? The U.S. Navy's press release addresses when it was provided: "The Russian Ministry of Defense was notified of the visit to the Barents Sea, May 1."But it does not specify the manner in which the notification was provided. In all likelihood, the U.S. government provided this notification through defense attaché channelsor a direct communications link with the Russian government.
Another logical question worth asking is why was this notification provided? The U.S. Navy's press release clarifies, "The notification was made in an effort to avoid misperceptions, reduce risk, and prevent inadvertent escalation." Some observers might wonder whether providing this advance notification of these operations sets a "bad precedent." International law can be formed by either conventional law or customary law, but both forms of law create legal obligations for the state-parties involved. In terms of customary law, a concern might be that a practice of providing notifications to a coastal state before conducting transits or commencing routine operations could eventually form an obligation to provide such notifications in the future. Paradoxically, legal experts might question whether providing this type of notification for naval operations – especially ones that are specifically intended, in part, to protect maritime freedom — might risk undercutting that very freedom by providing that notification.
In this particular instance, however, this notification arguably does not jeopardize the maritime freedom guaranteed to all states under international law. As the International Court of Justice has explained, customary international law is formed through state practice accompanied by "a belief that is practice is rendered by the existence of a rule of law requiring it." This necessary element is captured by the Latin phrase opinion juris sive necessitatis, or "opinio juris" for short. This raises the question: what was the intended purpose of this notification for these naval operations? In other words, this notification was not provided out of some sense of obligation or requirement of the international law of the sea. Instead, the decision to provide this information to Russia was made as a matter of U.S. policy.
Moreover, the U.S. Navy's press release does not indicate that notification was provided for a particular freedom of navigation operation to challenge a specific maritime claim asserted by Russia as a coastal state. Instead, the notification might have been more generally about the combined U.S./U.K. naval operations within the high seas of Barents Sea. This would be consistent with specific obligations under a bilateral agreement that is separate and apart from the international law of the sea. In fact, the United States and Russia have several bilateral agreements that include notification provisions designed to reduce risk of unsafe incidents or escalation between their respect military forces. Under the 1972 Prevention of Incidents On and Over the High Seas Agreement (INCSEA), both the United States and Russia agreed to "provide through the established system of radio broadcasts of information and warning to mariners, not less than 3 to 5 days in advance as a rule, notification of actions on the high seas which represent a danger to navigation or to aircraft in flight." Additionally, the two governments concluded a legally-binding, bilateral agreement in 1989 with the stated purpose of "prevent[ing] dangerous military activities, and thereby [reducing] the possibility of incidents arising between their armed forces." Article II of that agreement obligates each party to "take necessary measures directed toward preventing dangerous activities," without specifying what types of measures are necessary and whether those measures might include prior notification of conducting activities. At the same time, however, Article VIII of that same agreement states, "This Agreement shall not affect…the rights…of navigation and overflight, in accordance with international law." In short, the U.S. advance notification to Russia about these naval operations did not otherwise undermine the maritime freedom to operate in the Barents Sea.
The Importance of "Maintaining" Maritime Freedom Against "All Hazards"
In closing, a brief lesson in maritime history and law might be appropriate. The Barents Sea was named after Willem Barentsz. Living in latter half of the sixteenth century, Barentz was a Dutch navigator, cartographer, and explorer. During his seafaring career, he famously explored all of the oceans and islands surrounding the European continent, to include the Mediterranean Sea but more notably waters within the Arctic Circle. Hoping to find the "northeast passage," Barentz and his crews impressively braved extreme weather conditions and undertook three historic voyages through these icy waters. For these accomplishments, one of the bodies of water that he was a pioneer to explore was eventually named in his honor. Coincidentally, the final years of Barentsz's life overlapped with the first years of another famous Dutchman: Hugo Grotius. Grotius was aware of his fellow countryman's contribution to international maritime exploration, as he purportedly observed that Baretnsz was "worthy to be ranked with" the Italian Amerigo Vespucci and Christopher Columbus. Eventually, Grotius left his own mark on world history, being described now by many legal experts as the "father" of international law.
Only a decade after Barentz's death, Grotius published his pamphlet Mare Liberum, which translates from Latin as The Freedom of the Sea. About the universality of maritime freedom, Grotius famously observed, "[T]he sea is common to all, because it is so limitless that it cannot become a possession of any one, and because it is adapted for the use of all, whether we consider it from the point of view of navigation or of fisheries." At that time, Grotius was countering Portugal's mare clausum (closed sea) policy. What happens if one state seeks to control other states' free access to the world's oceans: should those others states capitulate or acquiesce? Grotius legal defense of maritime freedom argued otherwise:
Wherefore since both law and equity demand that trade with the East Indies be as freeto us as to any one else, it follows that we are to maintain at all hazards that freedom which is ours by nature, either by coming to a peace agreement with the Spaniards, or by concluding a treaty, or by continuing the war.
Four centuries later, we see that two truths endure: the cold weather conditions of the Barent Sea still pose a "hazard" to mariners who brave those Arctic waters; so, too, do the efforts by some states around the world that seek to restrict the maritime freedom of other states, including in the waters of the Barents Sea. In the contemporary era, however, the ways for states to "maintain" their maritime freedom has been refined, beyond "a treaty" or "a war." In between those extremes rests another option: routine, peacetime naval operations, like those recently undertaken by two allied navies.
Omicron and Vaccine Nationalism: How Rich Countries Have Contributed to Pandemic's Longevity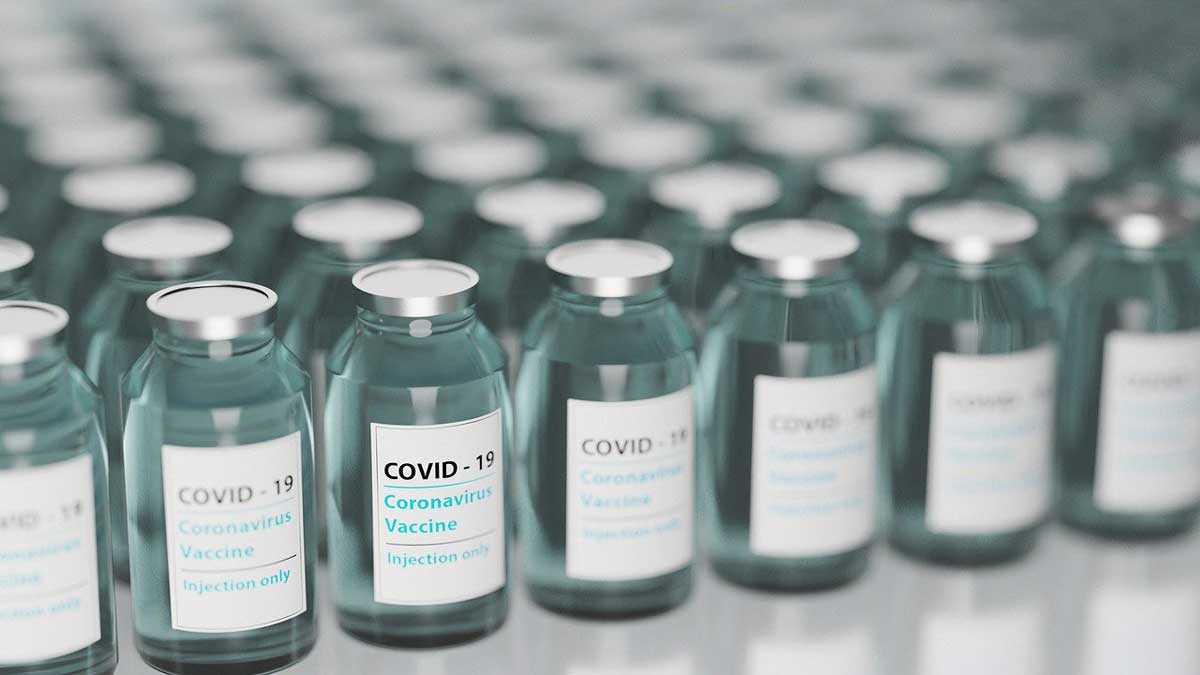 In a global pandemic, "Nobody is safe until everyone is safe", – it is more of true with respect to the current globalized world system. It is said that crisis strikes the conscience and forces the 'commonality of purpose' on one another- and a major one in magnanimous scale. But the current Covid-19 crisis seems to have emerged in oddity with this very axiom, of course, due to self-serving, in WHO's words- 'self-defeating' and 'immoral', approaches to dealing the pandemic by wealthy countries.
A new and potentially more transmissible variant of Covid-19 virus, named Omicron by WHO, has been detected in South Africa. With scientists yet to be confirmed about new variant's epicenter and its likely implication on human immune system, the emergence of Omicron has brought the long-warned case of 'vaccine nationalism'– a phenomenon in which each nation prioritizes securing ample doses without considering impact on poor ones- to light.
Unheeded to the repeated warnings by scientists and pandemic specialists, many of the world's richest countries had embarked on a vaccine-acquisition frenzy and hoarded jabs more than their requirements. Some countries have even gone to the extent that they had acquired up to four times what their population needed. Thereby, it has left majority of poor and developing countries, particularly those in global south, unvaccinated, with further risk of the virus being muted into more virulent variants, as in the case of Omicron.
A simple numerical data over vaccination rate across the world exposes the grotesques picture of pandemic recovery divide among the countries and immoral hoarding and hedging efforts on vaccine supplies by wealthy countries. As of now, whereas only 3% of people in low income countries have fully been vaccinated, the figure exceeds 60% in both high-income and upper-middle –income countries. In Africa, the most under-vaccinated and the epicenter of ominous Omicron, only some 7% of its 1.3 billion people are fully immunized.
Given the 9.1bn vaccines already manufactured and 12bn expected by the end of this year, the question is- why does vaccination effort remain so discriminatory and dividing across the regions? The answer, in most part, lies in the 'pervasive economic inequity' inherent in initial vaccine-acquisition process. With their enormous capacity to pay out, rich countries, even before pandemic took devastating hold, had pursued a 'portfolio-approach' in investing on vaccine development research by pharmaceutical companies- simultaneous investment on multiple ones. In exchange, those countries stroke bilateral deal with each drag company to secure enough prospective vaccine doses to inoculate their respective population several times over.
This absolutist vaccine-acquisition drive of wealthy nations had substantially thwarted the holistic approach taken up by World Health Organization(WHO) under the platform of COVAX, a vaccine sharing program. With the aim of reducing the delay in vaccine allocation to poor and developing countries, and thus ensuring vaccine equity, the multilateral platform didn't get enough incentives from wealthy ones, since started its journey in April 2020. Both investment and acquisition by well-off countries, having bypassed the COVAX, kept them into the front of manufacturing line, thereby, contributed to the distributional injustice.
'What starts wrong ends wrong'- initial absolutist approaches in vaccine acquisition started to be manifested in discriminatory distribution of vaccines. Thereby, an amazing scientific breakthrough, development of vaccine in record time, has been offset by awful political policy. In mid-2021, when one portion of world were almost on the track of carefree normalcy, people in bigger portion were struggling to breath. Today, problem is not in production of vaccines, as 2 billion doses of vaccines are being manufactured in every month, rather in the 'unfairness of distribution'.
Early monopolistic exercise by G20 on acquisition and subsequent stockpile of vaccines has resulted in such galling situation that they have commandeered over 89% of vaccines already produced and over 71% of future deliveries. Consequently, the global inoculation drive, since started, is so unjust that for every vaccine delivered to the poorest countries, six times as many doses are being administered as third and booster vaccines in the richest countries. Adding further to the crisis being escalated, while more than 100 countries, for past one year, have desperately demanded emergency waiver on TRIPs related regulatory restriction on Technologies crucial to pandemic recovery, it has repeatedly been blocked by UK and EU.
Picture is not all-about gloomy with respect to vaccine collaboration but it is quite tiny to the scale of requirements. Rich countries could not deliver on the commitments they did to help poor countries immunize their population. For instance, WHO's target of having 40% of global population vaccinated by end of this year, through COVAX, seems certainly to fall short largely due to the rich countries failing to deliver on their promise to use their surplus vaccines to immunize the under-vaccinated countries. Far from near, the G7 countries had drastically failed to deliver on their promises made on G7 summit in June. As of last week, USA has delivered only 25%, with further embarrassing arithmetic of EU only 19%, UK 11% and Canada just 5%.
Given the frightening predictions from WHO that another 5 million could be added to the already 5 million death tolls across the world, in the next year or more, it is high time starting a collective endeavor with herculean efforts to inoculate large swaths of unvaccinated people in un-protected areas. Keeping large portion out of vaccination will only make the pandemic endure with no time to end, as virus continues to persist through mutating in un-protected area into a more menacing variant. If so, then again someone else may say, after next the worst wave- "We were forewarned- and yet here we are".
The Nuclear Weapons Ban Treaty (TPNW): Wishful daydream or historic milestone?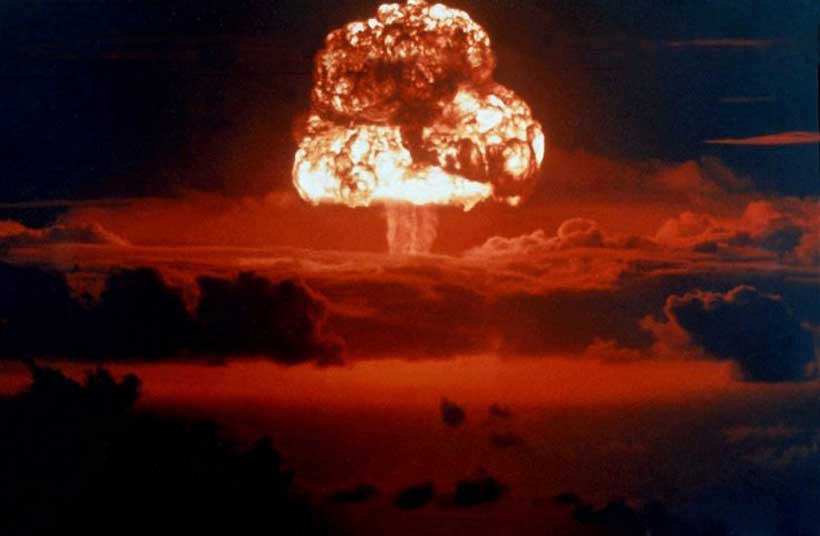 The Treaty on the Prohibition of Nuclear Weapons (TPNW), adopted in 2017, has entered into force on the 22nd of January of this year and the number of ratifying states continues to grow, with Mongolia being the latest to announce its accession. This positive trend is certainly welcomed with enthusiasm by the Civil Society campaigners and growing number of supporters of this treaty that represents a huge step forward for the global movement to draw attention to the catastrophic humanitarian consequences of any use of nuclear weapons. It would certainly be dishonest to ignore the fact that this new international legal instrument remains controversial, to say the least, for most of the members of the so-called nuclear deterrence community. As preparations are ongoing for the first Meeting of States Parties, scheduled to take place in Vienna on 22-24 March 2022, it is useful to address some of the main doubts and arguments against the treaty.
In this regard, the main criticism is that it makes no sense to support a treaty on nuclear weapons if those states that possess them have not joined nor any intention to join it.
In order to address this claim, it may be useful to recall that in the case of the Mine Ban and the Cluster Munition treaties, its main promoters and supporters were also states that did not possess those weapons, and that those international instruments also received some harsh criticism for this reason. Despite of this, there is no doubt now that both of those treaties have become remarkable success stories, not only by achieving the goal of approaching universalization, but also by consolidating a general moral condemnation of those categories of weapons. Therefore, the argument that a treaty necessarily needs to be joined by the possessors of the weapons can easily be rebutted. Despite of the current position of the nuclear weapons states, each new ratification of the treaty is not meaningless: on the contrary, it provides the treaty more authority and contributes to the growing pressure on nuclear weapons states to adopt further steps towards nuclear disarmament.
The other major contribution of the TPNW is that it facilitates the process of delegitimisation of nuclear weapons, necessary to finally amend the well-established foundations of nuclear deterrence doctrines. The humanitarian principles that are underlying the treaty are totally incompatible with those doctrines, and therefore are having an impact on them by highlighting the inherent immorality and illegitimacy of nuclear weapons.
Another argument for the case of ratification is that it provides states the opportunity to support the process of democratization of the global debate on nuclear weapons, as this new treaty has been the result of a very open discussion with active engagement of delegations from all geographic regions and, in particular, of representatives of Civil Society. This is not a minor aspect of this process, but a key element. Indeed, unlike in negotiations of previous international legal instruments, in this era of growing complexity and interlinkages, the main challenges faced by humankind are being addressed by a diverse group of citizens, from all walks of life and regions. Traditional diplomacy is certainly not enough, and in the case of the TPNW, the positive results would clearly not have been possible without the decisive boost provided by the International Campaign to Abolish Nuclear Weapons (ICAN), which was able to mobilize Civil Society and likeminded governments towards the goal of negotiating a nuclear weapons ban treaty.
While it would be naïve to expect the establishment of the nuclear weapons states to be convinced by the humanitarian narrative and in a foreseeable future to amend its defence and security policies base on nuclear deterrence, the TPNW and its focus on the security of the human being instead of the traditional notion of the security of the state, are already having an impact on the academic and public debates in those states.
The second argument used by its critics is that the TPNW weakens the Non-Proliferation Treaty (NPT). Actually, this is not only incorrect, the opposite is true. In fact, the TPNW can serve as an initiative to help implement article VI of the NPT, by which parties are committed to undertake to "pursue negotiations in good faith on effective measures relating to cessation of the nuclear arms race at an early date and to nuclear disarmament". This is of vital importance as the treaty clearly attaches a key role to all parties, and not only to those states that possess nuclear weapons. This commitment has also been reflected in the Final Document of the 2010 NPT Review Conference, and the TPNW can be understood as a reflection of that obligation to contribute to nuclear disarmament by non-nuclear weapons states.
Another common point is that the nuclear weapons industry is too strong and well consolidated and that it would be naïve to pretend that this treaty could actually have an impact on investment decisions.
This pessimism has also been proven wrong. In fact, in 2021, more than one hundred financial institutions are reported to have decided to stop investing in companies related to nuclear weapons production. As a result, the nuclear weapons industry is experiencing a considerable reduction and the trend towards the exclusion of this sector from investment targets is growing steadily. This is not only the consequence from the legal obligations that emanate from the TPNW but a reflection of the devaluation of the public image associated to these industries. As this public image continues to deteriorate, it is likely that this trend will continue and that the moral condemnation of these weapons of mass destruction will be absorbed into the mainstream of society.
Another common misinterpretation is that the TPNW should be understood as an instrument that is only designed to be joined exclusively by non-nuclear weapons states.
In fact, even though the treaty was developed by non-nuclear weapons states, it has been drafted and negotiated with the goal of universal adherence, including, someday, those states that still include nuclear deterrence in their national security doctrines. In particular, the TPNW establishes a clear set of steps for nuclear weapons states in order to eliminate their arsenals of nuclear weapons. Specifically, within 60 days after the entry into force of the treaty for a state party that possesses nuclear weapons, that state must submit a plan for the complete elimination of its nuclear weapons to a competent international authority that has been specially designated by states parties. The treaty also includes a process to designate a competent international authority to verify the elimination of nuclear weapons by a state before acceding to the treaty, and a process for states parties that maintain nuclear weapons in their territories for the removal of these weapons and report this action to the United Nations Secretary General.
It is also noteworthy that this treaty obliges states parties to provide adequate assistance to victims affected by the use or by testing of nuclear weapons, and to take the necessary measures for environmental rehabilitation in areas contaminated under its control. This dimension of the treaty constitutes an important contribution both to the protection of human rights of victims and to the now inescapable obligation to protect the environment, which are aspects that are not covered by the Comprehensive Nuclear Test Ban Treaty (CTBT). This certainly does not affect the value and vital role of this key instrument of the nuclear disarmament and non-proliferation regime but complements it by addressing the fundamental issue of environmental reparation.
The main challenge now is now not only to achieve a wider universality of the TPNW, but to engage more stakeholders and create awareness on the urgency of bringing pressure on the nuclear weapons states to finally move toward nuclear disarmament. In this regard, Civil Society initiatives have been promoting engagement of members of grassroots, parliament, the media and city governments, particularly in nuclear weapons states, which has had impressive results, with hundreds of local governments expressing support for the treaty and generating discussion among the population. These initiatives serve the purpose of putting pressure on politicians and especially, to facilitate a discussion within democratic societies about the sustainability and risks involved in the possession and harboring of nuclear weapons.
Indeed, the TPNW has a long way to go and overcome many obstacles to achieve its objective, but in its first year of entry into force, it has already had an undeniable impact on the nuclear disarmament and non-proliferation debate, despite the expected skeptics and efforts to ignore its existence stemming from the still powerful nuclear deterrence establishment. Most of its technical experts, academics and government officials honestly believe that nuclear weapons have helped to guarantee peace and stability to the world and therefore should continue as the foundation of international security doctrines. These well-established ideas have been based on the questionable assumption that the deployment of these weapons have avoided war and can guarantee permanent peace for all nations. This has served as a sort of dogmatic idea for many decades, but recent research results have shown that the risks involved are significantly higher and that the humanitarian consequences would be catastrophic for every citizen of the planet. The humanitarian impact paradigm, which underlies the process that has inspired the TPNW, has provoked a tectonic shift in the nuclear disarmament and non-proliferation debate, which had been limited to the NPT review conferences with its often-frustrating results. Certainly, the persistence of the different approaches needs to be addressed in a more constructive discussion among the supporters of this treaty and the deterrence community.
Finally, the fact that the first meeting of states parties of the TPNW will take place in Vienna is very meaningful as Austria has been one of the leading nations in this process, particularly in drafting the Humanitarian Pledge to fill the legal gap for the prohibition of nuclear weapons, which has been a decisive step towards the treaty that has already fulfilled that commitment. Despite of all the difficulties and the persistence of significant resistance, the active and committed participation of diplomats and Civil Society representatives, under the leadership of Austria, allow to envisage that this first meeting will help to strengthen the treaty and move forward in the long and burdensome road to the final objective of achieving a world free of nuclear weapons.
Regional Mechanisms of Human Rights: The Way Forward: Case of South Asia
Long debates have evolved since the 1948 UDHR as to whether human rights should always be perceived as universal, or whether they need to be regarded as contextual on regional and local cultures. If we look at Art. 2 of the UDHR the rights apply "with no distinction given to their race, colour, sex, language, religion, political or other opinion, national or social origin, property, birth or other status". Still in spite of this, the universality has been criticized by some, who argue that by claiming human rights are universal, we ignore and undermine the cultural differences that exist between societies in different parts of the world
Historically, the first written evidence of human rights was found in the famous universal declaration in 1215 A.D., popularly known as the 'Magna Carta'. Along with the same, there were many thinkers like Hobbes, Locke Rousseau, Milton, and Voltaire who argued in favour of individual rights and with passage of time and the conclusion of two world wars, the United Nations Organisation came into being on 24th October 1945 that replaced the League of Nations.
Further, the Universal Declaration of Human Rights that was established in 1948 and is considered a milestone in the field of human rights whose primary aim is to protect and promote human rights. In contrast to the said aim, the critics of the UDHR label it as a Western-biased document that fails to account for the cultural norms and values which exist in the rest of the world. It is only with regard to a group of certain core rights like that are listed in the human rights treaties as 'non-derogable rights' or considered jus cogens such as the prohibition of the use of force, the law of genocide, the principle of racial non- discrimination, crimes against humanity, and the rules prohibiting trade in slaves and piracy that consensus among nations exist.
The core of the issue is that a group of nations are seeking to redefine the content of the term "human rights" according to their own social and cultural experiences as they argue that the principles enshrined in the Universal Declaration reflect Western values and not their own. These countries sign many international human rights treaties and conventions, but the use of reservations and internal obstacles
jeopardize their implementation. Such claims of social and cultural differences in the past have been dismissed by the western countries and the USA who dismissed such claims as being a screen behind which authoritarian governments can perpetuate abuses.
Coming to South Asian Nations, there does exist violations of human rights in India as there is an absence of any regional framework that can hold the government responsible for the acts committed or provide a forum to individuals to appeal against the decisions of the Courts like the one existing under European Court of Human Rights. To illustrate, the aspect of women's rights needs consideration and improvement in the daily lives of women to meet the gap between formal rights and actual implementation of the same. What this means is that there exists a necessity to focus on translating the universal values enshrined under International human rights to local contexts that is the only option available to human beings irrespective of the geographical location to the ideals of equality and freedom from discrimination
In this context, there arises a need for establishing regional and sub- regional human rights codes or conventions. This has also been recognized by the United Nations since in absence of a universal approach that the South Asian states refuse to adopt, it is through regional initiatives that the motives of human rights could be achieved. The need for a regional initiative becomes even more significant because unlike Europe, America, and Africa there is no inter-governmental regional system for human rights protection in South Asia. In practice, the reason cited is that the human rights debate revolves around the South Asian views or perspectives. Although the South Asian governments have ratified international human rights instruments, they fail to reflect in the national constitutions or laws of most governments.
The fact that human rights will enjoy certain specificity in South Asia, still to be elaborated and applied, however, does not mean less for the universality of human rights. The reason being that the international human rights do not originate from merely one homogenous European value system or culture, but from various heterogeneous sources, some of these existing in the long history of South Asia. Thus, human rights are universal not only in their applicability to all human beings in every corner of the world, but are also universal because they originated from every corner in the world.