The Rules-Based Order, Maritime Freedom and Recent Naval Operations in the Barents Sea
Last week, the U.S. Navy announced publicly that a group of warships had entered the Arctic waters of the Barents Sea to "conduct maritime security operations." The ships participating in these combined operations included three U.S. Navy Arleigh Burke-class destroyers and one Royal Navy Duke-class frigate, all of which were accompanied by a U.S. Naval Ship to provide them with logistical support during their operations. This group of surface ships also received air supportduring these operations from a U.S. Navy P-8A maritime patrol and reconnaissance aircraft and a U.S. Air Force RC-135 reconnaissance aircraft. Given that these operationswere conducted within a body of water located among the coastlines and island groups of twoEuropean coastal states(i.e., Norway and Russia), the U.S. ships were under the operational command of Commander, U.S. Naval Forces Europe/Africa, headquartered in Naples, Italy. Of significance, the U.S. Navy's press release highlighted that these were the first "surface" operations conducted by the U.S. Navy in the Barents Sea since the mid-1980s. Additionally, the press release declared that these combined naval operations had two intended purposes: (1) to "demonstrate seamless integration among allies" and (2) to "assert freedom of navigation."About this second purpose, the commander of the destroyer squadron stated, "It was great to be operating in the Barents Sea again. This is what it means to be a global Navy, sailing wherever international law allows."
When it comes to "sailing wherever international law allows," the concept of maritime freedom has received significant international attention over the past few years –but primarily for waters elsewhere in the world that are distant from European shores. In general, there is a minority of coastal states around the world that attempt to restrict the transits and activities of other states' vessels and aircraft, particularly their military vessels and aircraft, in excess of what international law permits them to restrict. While not the only culpable state, China has received much scrutiny for its efforts to control how ships and aircraft may operate on and over the waters of East Asia, particularly within its infamous 9-dash line in the South China Sea. If other states acquiesce to illegal restrictions imposed by this minority of coastal states, then the maritime freedom guaranteed to all states globally could be jeopardized.
To counter efforts by this minority of coastal states to restrict maritime freedom, the U.S. government has executed a presidentially-directed, multi-agency "Freedom of Navigation Program" over the past four decades. In conjunction with formal diplomatic protests by the U.S. Department of State, ships and aircraft of the U.S. military conduct routine transits and peaceful activities, known technically as "freedom of navigation operations" (FONOPs) or "operational assertions."Of note, the U.S. Freedom of Navigation Program also includes what is described as "other FON-related activities" — that is, operations that have "some other primary purpose, but have a secondary effect of challenging excessive maritime claims."The purpose of these FONOPs and other FON-related activities is to ensure that unlawful, unilateral restrictions imposed by coastal states are not accepted internationally. For the Arctic region specifically, the U.S. Department of Defense Arctic Strategy (June 2019) described the importance maritime freedom in the Arctic region as follows:"Maintaining freedoms of navigation and overflight are critical to ensuring that the Arctic remains a free and open domain and that U.S. forces retain the global mobility guaranteed under international law. DoD will continue to fly, sail, and operate wherever international law allows." At a fundamental level, that same U.S. strategy recognized that preserving maritime freedom in the Arctic, as it is other regions of the world, is about "strengthening the rules-based order."
On previous occasions, this author has sought to provide insights into the importance of maritime freedom and the deliberate role of the U.S. military in helping to preserve this freedom. These commentaries have included examinations of the legality and legitimacy of such military operations, explanations about why are they are conducted in the South China Sea, and efforts to quash legal disinformation and dispel factual myths propagated by critics who are opposed to these operations. Critics of the U.S. Freedom of Navigation Program, including voices in China, often allege inaccurately that these operations are intended to be provocative and that they seek to single out nations that the United States does not like. At the same time, some European legal observers might be unfamiliar with the FON program and question whether FONOPs are warranted. For these reasons, the recent U.S./U.K. naval operations in the Barents Sea provide an opportunity to reflect upon the importance of preserving maritime freedom – not only in that body of water, but in oceans world-wide.
Restrictions on Maritime Freedom in the Barents Sea
Military doctrine explains, "Understanding the operational environment is fundamental to joint operations." This operational environment includes "the conditions, circumstances, and influences that affect employment of capabilities and bear on the decisions of the commander." In terms of law, what are the "influences" or "conditions" that could affect the operational environment of the Barents Sea? As mentioned previously, there are two states with territory surrounding the Barents Sea: Norway and Russia. Norway has not attempted to restrict the maritime freedom enjoyed by other states, but Russia has asserted excessive maritime claims that could affect maritime freedom within portions of the Barents Sea.In particular, Russia has two maritime claims that might have potentially been challenged during the recent U.S./U.K. naval operations.
First, Russia has drawn baselines along its entire coastline, which close off an excessive amount of waters as internal waters and improperly push out the starting point for measuring its maritime entitlements (i.e., territorial sea, contiguous zone, and exclusive economic zone). As reflected in applicable international law, the normal rule for drawing baselines along a state's coastline is to use the low-water mark. The International Court of Justice has ruled that the method of straight baselines is "an exception to the normal rules for the determination of baselines" and "may only be applied if a number of conditions are met." For example, a straight baseline drawn across a body of water shall not exceed 24 nautical miles. Notwithstanding these legal limitations, Russia has literally implemented the exception to be its universal rule. In 1984 and 1985, the then-Soviet Union declared a comprehensive regime of straight baselines along its entire coastline. For purposes of this discussion, the 1985 declaration including straight baselines on Russia's coastline adjacent to the Barents Sea. Of note, one of those baselines is drawn from Cape Svyatoy Nos and Cape Kanin Nos, measures approximately 220 nautical miles in length, closes off the mouth of the White Sea, and thereby seeks to make it entirely internal waters. Consequently, the U.S. government views Russia's regime of straight baselines to be an excessive maritime claim, and challenged these baselines diplomatically and operationally in the 1980s.
Second, Russia has imposed navigational restrictions along the Northern Sea Route (NSR), which appear to apply to military and non-governmental vessels alike. In 2012, Russia enacted its Federal Law of Shipping on the Water Area of the Northern Sea Route. This law mandates that foreign vessels intending to transit the NSR shall, among other requirements, provide advance notification of transits, use Russian ice pilotage, pay pilotage fees, and be escorted by Russian icebreakers. In May 2015, the U.S. Department of State delivered a diplomatic note to the government of Russia, which identified a number of ways in which its NSR law exceeded the authority of a coastal state under international law. The diplomatic note highlighted that the Russian legal regime "does not seem to provide an express exemption for sovereign immune vessels." Similarly, the DoD Arctic Strategy assessed there strictions of Russia's NSR law to be "in excess of the authority permitted under international law."Notwithstanding these U.S. concerns, the Russian government did not eliminate or loosen these restrictions, but rather started the process of furthering tightening them. In March 2019, Russia announced draft legislation that would expressly apply these transit requirements on foreign warships, which would clearly violate the sovereign immune status of such warships.
For these two excessive maritime claims asserted by Russia, the question remains: could the U.S./U.K. warships have challenged either or both these claims during their Barents Sea operations? In all likelihood, they could have challenged the first one, but maybe not the second one. Given that Russia's straight baselines include its entire coastline in the Barents Sea, these foreign warships could have conducted one or more FONOPs to challenge that claim. But it is somewhat unclear whether it would have been feasible for the foreign warships to challenge the second claim in the Barents Sea. By the actual language of Russia's 2012 NSR law, these requirements apply to vessels navigating in the "area of the Northern Sea Route." Article 5.1. of that law defines that "area" to include "a water area adjoining the northern coast of the Russian Federation, including internal waters, territorial sea, contiguous zone and exclusive economic zone of the Russian Federation." It further defines that area to span from the Bering Strait at its most western point to the "east coast line" of the Novaya Zemlya archipelago. In other words, the Barents Sea is not within what defines as the "area of the Northern Sea Route."However, Commander, U.S. Naval Forces Europe/Africa published an opinion-editorial in July 2019, in which he expressed concern about Russia's increased restrictions on the NSR. Of note, his description of the NSR implied that the Barents Sea was impacted by Russia's law, given that he described the NSR as one that "connect the Kola Peninsula and the Bering Strait." If that the U.S. understanding of the situation, then these naval operations might have additionally or alternatively sought to challenge this second excessive claim.
As an aside, it would also be helpful to understand what is not the purpose of FONOPs. In particular, these operational activities are directed at excessive maritime claims, not competing maritime claims. For competing claims, the U.S. government generally does not take a side in maritime disputes to which the United States is not a party, but calls upon the claimant-states to resolve their disputes by peaceful means in accordance with international law. This policy nuance is sometimes misunderstood by some government officials and outside observers, particularly in complex situations such as the South China Sea, where competing claims and excessive claims exist simultaneously. But fortunately, this is not an issue in the Barents Sea. That is, the "operational environment" of the Barents Sea is not complicated by competing maritime claims, given that Norway and Russia have an agreed maritime boundary delimitation, based upon their 2011 bilateral treaty.
Returning to the matter of maritime freedom, some observers might wonder: what exactly did the U.S./U.K. Navy do during these recent operations in the Barents Sea to protect maritime freedom? The U.S. Navy's press release for the Barents Sea operations stated generally that one of the purposes of these operations was to "assert freedom of navigation," without specifying whether any element of these ongoing operations would actually include ship transits or activities designed to directly challenge one or more of these excessive maritime claims asserted by these surrounding states. Hopefully, given that the public records of U.S. Freedom of Navigation operations reflect that the most recent diplomatic and operational challenges to these excessive maritime claims in the Barents Sea were in the 1980s and early 1990s, the U.S. and U.K. navies seized this opportunity to renew the operational challenges to some or all of these excessive claims.For reasons of operational security, the public will not know for certain whether specific operational challenges were conducted during these Barents Sea operations until the U.S. Department of Defense issues its annual Freedom of Navigation report for fiscal year 2020, which would be published sometime in early 2021.However, in light of recent U.S. practice elsewhere in the world, the U.S. government might alternatively decide to publicize any freedom of navigation operations in the Barents Sea, soon after they were conducted.
Finally, it should be noted that these recent U.S./U.K. naval operations might have intended to preserve maritime freedom more generally, without actually including a FONOP or other FON-related activities that directly challenge a particular excessive maritime claim. The U.S. Navy sometimes publicly characterizes these as a "persistent presence" or "routine presence operations." Such presence operations can be intended to effectuate several national security policies or interests simultaneously, to include preserving maritime freedom, reassuring allies and partners, deterring transnational crimes such as piracy, and dissuading competitors and potential adversaries. Of course, there would be nothing wrong if these recent naval operations did not include activities to directly challenge one or both of these excessive maritime claims asserted by Russia. However, given the logistical challenges, expended resources, expansive area of operations, and relatively infrequency for this group of warships to transit to and operate within Arctic waters, it would have been a lost opportunity if the U.S. Navy did not conduct at least one FONOP as an element of these Barents Sea operations.
The Significance of Providing Notification
Given the geopolitical status of Russia in the European theater, perhaps some additional thoughts on maritime freedom through the lens of U.S.-Russia relations are warranted. The current U.S. National Security Strategy recognizes that the United States, Russia, and China are not "at peace" or "at war," but rather are operating in "an arena of continuous competition." The strategy also identifies that a "risk of conflict due to Russian miscalculation is growing." In response, the U.S. strategy declares, "We will raise our competitive game to meet that challenge, to protect American interests, and to advance our values." Additionally, the United States seeks to "deepen collaboration with [its] European allies and partners to confront forces threatening to undermine our common values, security interests, and shared vision." These allies would include the United Kingdom, and these common values would include preserving maritime freedom. Yet a question arises: how can the United States protect a value or interest like maritime freedom without increasing the risk of miscalculation by a competitor like Russia? Once again, consider the Barents Sea naval operations as an illustrative example.
An important preparatory step taken with respect to these naval operations was that Russia was notified that they were occurring. As a matter of practical details, when and how was this notification provided? The U.S. Navy's press release addresses when it was provided: "The Russian Ministry of Defense was notified of the visit to the Barents Sea, May 1."But it does not specify the manner in which the notification was provided. In all likelihood, the U.S. government provided this notification through defense attaché channelsor a direct communications link with the Russian government.
Another logical question worth asking is why was this notification provided? The U.S. Navy's press release clarifies, "The notification was made in an effort to avoid misperceptions, reduce risk, and prevent inadvertent escalation." Some observers might wonder whether providing this advance notification of these operations sets a "bad precedent." International law can be formed by either conventional law or customary law, but both forms of law create legal obligations for the state-parties involved. In terms of customary law, a concern might be that a practice of providing notifications to a coastal state before conducting transits or commencing routine operations could eventually form an obligation to provide such notifications in the future. Paradoxically, legal experts might question whether providing this type of notification for naval operations – especially ones that are specifically intended, in part, to protect maritime freedom — might risk undercutting that very freedom by providing that notification.
In this particular instance, however, this notification arguably does not jeopardize the maritime freedom guaranteed to all states under international law. As the International Court of Justice has explained, customary international law is formed through state practice accompanied by "a belief that is practice is rendered by the existence of a rule of law requiring it." This necessary element is captured by the Latin phrase opinion juris sive necessitatis, or "opinio juris" for short. This raises the question: what was the intended purpose of this notification for these naval operations? In other words, this notification was not provided out of some sense of obligation or requirement of the international law of the sea. Instead, the decision to provide this information to Russia was made as a matter of U.S. policy.
Moreover, the U.S. Navy's press release does not indicate that notification was provided for a particular freedom of navigation operation to challenge a specific maritime claim asserted by Russia as a coastal state. Instead, the notification might have been more generally about the combined U.S./U.K. naval operations within the high seas of Barents Sea. This would be consistent with specific obligations under a bilateral agreement that is separate and apart from the international law of the sea. In fact, the United States and Russia have several bilateral agreements that include notification provisions designed to reduce risk of unsafe incidents or escalation between their respect military forces. Under the 1972 Prevention of Incidents On and Over the High Seas Agreement (INCSEA), both the United States and Russia agreed to "provide through the established system of radio broadcasts of information and warning to mariners, not less than 3 to 5 days in advance as a rule, notification of actions on the high seas which represent a danger to navigation or to aircraft in flight." Additionally, the two governments concluded a legally-binding, bilateral agreement in 1989 with the stated purpose of "prevent[ing] dangerous military activities, and thereby [reducing] the possibility of incidents arising between their armed forces." Article II of that agreement obligates each party to "take necessary measures directed toward preventing dangerous activities," without specifying what types of measures are necessary and whether those measures might include prior notification of conducting activities. At the same time, however, Article VIII of that same agreement states, "This Agreement shall not affect…the rights…of navigation and overflight, in accordance with international law." In short, the U.S. advance notification to Russia about these naval operations did not otherwise undermine the maritime freedom to operate in the Barents Sea.
The Importance of "Maintaining" Maritime Freedom Against "All Hazards"
In closing, a brief lesson in maritime history and law might be appropriate. The Barents Sea was named after Willem Barentsz. Living in latter half of the sixteenth century, Barentz was a Dutch navigator, cartographer, and explorer. During his seafaring career, he famously explored all of the oceans and islands surrounding the European continent, to include the Mediterranean Sea but more notably waters within the Arctic Circle. Hoping to find the "northeast passage," Barentz and his crews impressively braved extreme weather conditions and undertook three historic voyages through these icy waters. For these accomplishments, one of the bodies of water that he was a pioneer to explore was eventually named in his honor. Coincidentally, the final years of Barentsz's life overlapped with the first years of another famous Dutchman: Hugo Grotius. Grotius was aware of his fellow countryman's contribution to international maritime exploration, as he purportedly observed that Baretnsz was "worthy to be ranked with" the Italian Amerigo Vespucci and Christopher Columbus. Eventually, Grotius left his own mark on world history, being described now by many legal experts as the "father" of international law.
Only a decade after Barentz's death, Grotius published his pamphlet Mare Liberum, which translates from Latin as The Freedom of the Sea. About the universality of maritime freedom, Grotius famously observed, "[T]he sea is common to all, because it is so limitless that it cannot become a possession of any one, and because it is adapted for the use of all, whether we consider it from the point of view of navigation or of fisheries." At that time, Grotius was countering Portugal's mare clausum (closed sea) policy. What happens if one state seeks to control other states' free access to the world's oceans: should those others states capitulate or acquiesce? Grotius legal defense of maritime freedom argued otherwise:
Wherefore since both law and equity demand that trade with the East Indies be as freeto us as to any one else, it follows that we are to maintain at all hazards that freedom which is ours by nature, either by coming to a peace agreement with the Spaniards, or by concluding a treaty, or by continuing the war.
Four centuries later, we see that two truths endure: the cold weather conditions of the Barent Sea still pose a "hazard" to mariners who brave those Arctic waters; so, too, do the efforts by some states around the world that seek to restrict the maritime freedom of other states, including in the waters of the Barents Sea. In the contemporary era, however, the ways for states to "maintain" their maritime freedom has been refined, beyond "a treaty" or "a war." In between those extremes rests another option: routine, peacetime naval operations, like those recently undertaken by two allied navies.
Transition of Balance of Power from Unipolar to Multipolar World Order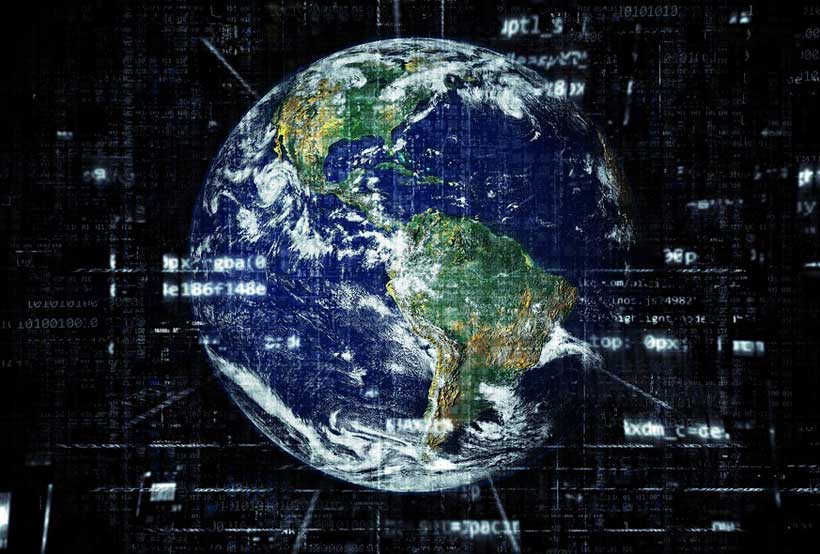 The international system may be described as a complex system of social, scientific, political, military and technological systems. This dynamic structure is very difficult to evaluate and it is even more difficult to predict its future.
The distribution of power potential in the international system defines the number of major powers and thus the international system's polarity. The system would be multi-polar if the great powers are more than two; if they are two it would be bipolar and systems with only one great power are called unipolar.
It can be expected in the future multipolar world that the global economy does not settle with a couple of significant nations but rather with multiple nations of varying capabilities. In the limited arena of affairs pertaining to their country, each state with its particular notable qualities will have decisive say. Beyond the US, Japan, China, the EU, and India are capable of economic influence due to their advancements in technology, increasing economy, and large population base. Iran, Saudi Arabia, Venezuela, African Union countries and Brazil will have an impact, owing to their large energy reserves. Russia should have preferences for both. Because of their geostrategic location such as Pakistan, Central Asia, Ukraine and Turkey, a few nations will have some regional influence because these nations are situated on the energy routes from which energy resources would be on route to other parts of the world.
United States and the Changing World Order
There is a broad bipartisan consensus within US political leadership that the country must remain a global leader / world leading power. This assumption in its re-eminence also comes with the fundamental underpinnings that the United States will lead the world to freedom and liberty. Its third term is resolve to contain China.
It's troubling to what extent the US continues to pursue China's containment. The' democracy alliance' or the' pivot to Asia' are examples of US designs. China too, because of its part, diverted from the usual cautious approach and its proclaimed strategy of' peaceful progression' to an unambiguous stance on the South China Sea. Right now, however, the condition does not appear to come to a head-on collision anytime far. Yet the contest could bring a serious and dangerous situation to the fore. The US is not going to communicate directly with its forces on the field. There is a lot of resistance for another war at home. This doesn't mean the US is ineffective. What we have is a hegemon with a diminishing power and a reluctance to give up his position of leadership. At the other hand, there is no other country capable of replacing it while they frequently seek to question its authority. Chinese occasional deviation from caution, and reluctance on the part of the US to yield, build a dangerous situation.
Decline of the Unipolar System
The U.S. has been the only hegemony since the end of the Cold War, but since the economic crisis of 2008 its world hegemony has been undermined. The gap in power between China and the US is diminishing. In 2011, China's GDP contributed for around half of the US GDP. If China's GDP continues to rise at 8.5 per cent and US GDP increases at less than 3.8 per cent, the current gap between the two forces will level out in the decade to come. Meanwhile, the economic gap between these two nations and the other major powers will continue to expand over the next ten years. In the next five years, only the US and China will spend more than $100 billion annually on defense, growing the difference in power between them and the others. Accordingly, the international structure would not be unipolar.
International Players That Can Change the International World Order In 21st Century (Analytical Approach)
Bipolar global structure collapsed by the end of the Cold War. The United States has become the sole superpower and as expressed in the new industrial order of defense, the international structure has become unipolar. The major powers of the global community are China, Russia, Japan and the E.U. Whether the international system can turn into a bipolar or multipolar system depends on developments in many countries and regions in technological, political, economic, and military terms. China, Russia, Japan, the EU and India have the power to change their international structure. In the last twenty-five years, China's capacities have steadily increased in magnitudes that significantly restructure the international order. Economic prosperity for China goes hand in hand with the advancement of science and technology. It is developing expensive weapons systems that are increasingly capable compared to developed countries ' most advanced weapons systems. Another important determinant of the future of the international community is the relative dominance of the U.S. in science, technical, economic and military capacities compared to other major powers.
Conclusion
The position of emerging states, which influence the range and change of the international system, is very difficult to comprehend. The general outlines of what is happening with this phenomenon are becoming more evident, as transition happens under intense internal dynamic conditions and not from external factors. There is a group of candidates that can be considered growing powers, and there are rapid bursts in this phase of transition, but it is longer than expected. Under conditions of changing institutionalization a central component of these changes occurs. Yet there is also a gap in the assumptions regarding the principles of collaboration and conflict. National interests and principles are certainly the most significant in the changing world order, and these can also lead to deeply complex and frustrated bargaining situations that need to be resolved by enhanced collaboration at the state level. Joined societies dissolve, along with the old beliefs. According to different ideas of world system, that countries are not less divided, and they can constantly struggle and communicate with each other at the same time. Therefore, the future multi-polar system would be no different from the other multi-polar moments that history has seen, resulting in more chaos and unpredictability than in the current unipolar world. Nevertheless, multi-polarity does not only carry the risks involved in researching balance of power among great powers for the first time in history.
The UN reforms are required to make it functional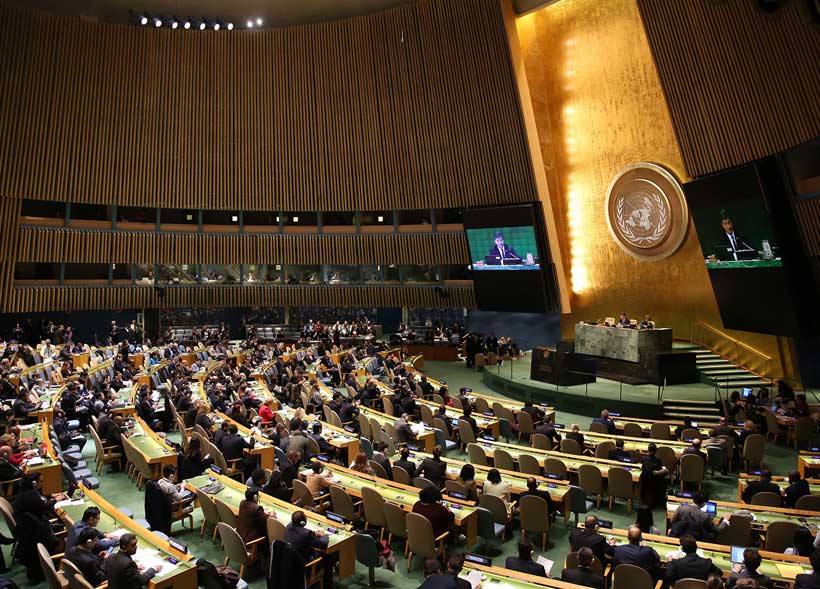 Today, the world we live in has become more unpredictable, insecure, and exposed to more vulnerability. Geopolitics is changing rapidly, new problems are often emerging, while old issues remained unresolved. Humankind is under threats and challenges; some of them might be natural disasters, like Earthquakes, Floods, Fires, Valconos, Pandemic, etc. But most of the difficulties and problems are man-made, creation of some powerful countries, the result of over-ambitions, greed, expansionism, biases and jealousy. Big and more muscular countries are keeping eyes on the natural resources of small and weaker nations, etc.
In 1945, the United Nations was established to replace the League of Nations. Because the League of Nations was unable to solve most of the problems faced by the world, unable to resolve conflicts and wars, unable to protect human lives, unable to maintain justice and equality, the failure of achieving objects, the League of Nations was dissolved, and UN was established.
The UN was established with the following four objectives:
Maintaining worldwide peace and security
Developing relations among nations
Fostering cooperation between nations in order to solve economic, social, cultural, or humanitarian international problems
Providing a forum for bringing countries together to meet the UN's purposes and goals
UN Charter was written by very professionals and experts in their own fields. The Charter is comprehensive and based on many considerations, satisfying almost the needs of nearly everyone at that time. Considering the disaster of the Second World war, the Charter was considered a most appropriate document to address practically all concerns.
The UN has been functioning since 1945 and ready to celebrate its 75th anniversary soon. At this moment, if we look at the performance of the UN, there are many things one can mention as achievements or in the UN's credit. No doubt, in the early days of the Establishment of the UN, the objectives achieved were rated quite well. However, over time, the UN was politicized, and some of the countries, who were a major donor to UN contribution, were using the UN and its structures to achieve their political objectives. They were misusing the UN platform to coerce some other nations or using UN umbrella to achieve political of economic goals by harming other nations. On the other hand, geopolitics became so complicated and complex that the existing structure of the UN is unable to meet the challenges of the modern world.
Just, for example, Afghan is under war for the last four decades, people are being killed in routine matters, foreign intervention caused the loss of precious lives and economic disaster to people of Afghanistan. Iraq war, Libya War, Syria war, Yemen War, the situation in Ethiopia, Burkina Faso, Venezuela, Ukraine, somewhat more complicated conflict among the U.S., Iran, Israel, and the Persian Gulf, U.S.-North Korea tussle, and Kashmir, all are remained unresolved under the current structure of the UN.
Should we remain silent spectators and keep the status quo, and let the humankind suffer more? Should we justify ourselves as helpless and let the more powerful kills more human beings? Should we remain in isolation and keep our self busy with our own interests? Should we compromise with our conscious? Should we ignore our inner voice? Should we prove ourselves as innocent and not responsible such crimes committed by someone else?
Think and thing smartly, and consider yourself in the same situation and a victim, what we should be expecting from other nations, the international community, and the UN. We must do the same thing to meet the expectations of the victims.
The UN is unable to achieve its objectives with the current structure; the reforms are inevitable. We must strengthen the UN and transform the current dysfunctional UN to a more effective UN, which should satisfy the core issues of all nations. Africa is a major continent, and facing many challenges, but have no say in the UN; there is no single country from Africa in the Security Council of the UN as a permanent member having veto power. The Muslim world, having an estimated population of two billion, every fourth person in this world is a Muslim, there are 57 independent sovereign countries as member f the UN,m but no voice in the UN, no permanent member of UNSC, no veto power, who will protect their rights and who will look after their interests. Should they remain at the mercy of the current five permanent members of the UNSC?
Some countries are rebellious to the UN; some states are defaulter of the UN, and not implementing the resolutions passed by UNSC. Some countries have bypassed the UN and imposed war or sanctions on other nations. They must be held responsible for their acts, the UN should kick such countries out of the UN, and their membership may be suspended or cancelled.
It is time to introduce, comprehensive reforms in the UN, to address all issues faced by today's modern, complex and rather complicated world. An appropriate representation of all nations, groups, ethnicity or religion should be ensured. The UN has a heavy responsibility, deserve more budgets, more powers and needed to be strengthened further.
Coronavirus Shaping The Contours Of The Modern World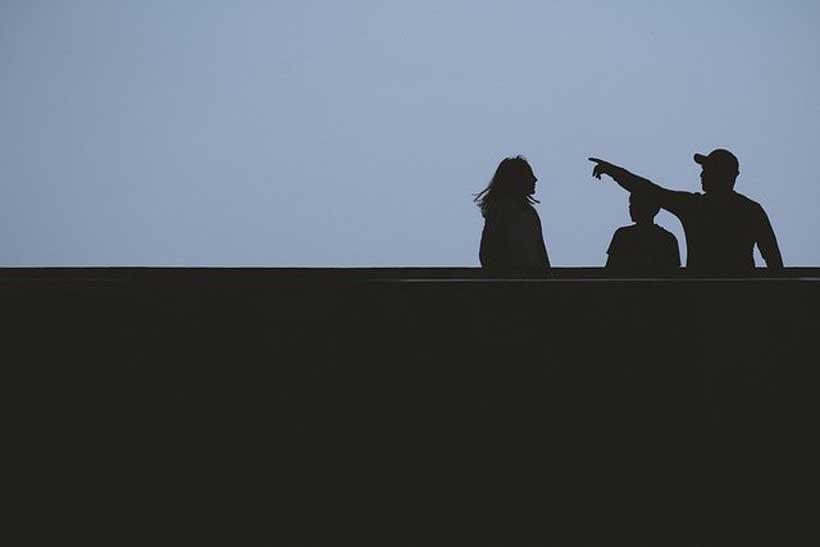 Globalization vs. Protectionism:
Globalization means the movement of ideas, products, technology, and people across borders and different cultures. It is a multi-dimensional phenomenon. It has social, cultural, economic, political and legal aspects. Globalization has made the world a global village and talks about co-operation and interdependence. Protectionism, on the other hand, is the restriction of movement of goods and products across borders to protect the national industries and economy. The major goal of protectionism is to boost up national economy, but protectionist measures can also be applied for security purposes. So, we can say that protectionists are basically anti-globalists and prefer domestic strength as compared to foreign co-operation.
Protectionism and Covid-19
Globalization has made the world so interdependent and interconnected that any economic or political change in one state creates a domino effect and influence many other states. For the pandemic, most states were initially blaming China, but as it slowly healed and the pandemic caused more devastating impacts in the western states, more fingers are pointing towards globalization. Multiple narratives are building regarding globalization where protectionists finally got a chance to prove how right they were all along.
Globalization not only played a vital role in the spread of this epidemic, it also made the economic crisis go global by affecting the supply chains. An epidemic that affected a single city in Dec, 2019, grew to become a pandemic affecting almost every state in the world through movement of people and goods. States that adopted strict measures and restricted the movement of people, have relatively less cases of corona virus as compared to other states. The worst impacts of corona virus so far can be seen in USA where New York City was initially the epicenter.
New York City is definitely one of the most crowded cities in the world where daily, thousands of people move in and out for various purposes. This could be one of the reasons of such devastating impacts of corona in NYC because the free circulation of people and goods allowed the virus to spread exponentially. On the other hand, if we talk about African continent, where most states are under developed, and the movement of people in and out of the continent is very less as compared to Europe and Americas, reported cases of corona virus are very low. As of Sep 11, 2020, in the whole continent, the highest number of corona cases is in South Africa, with a count of642k as compared to USA's count of 6.49m. This provides evidence that movement of people played a vital role in the spread of this virus and movement of people has increased a lot since the rise of globalization.
Critiques of globalization also argue that globalization is to be blamed for an epidemic that spread across borders and will soon plunge the whole world into recession. Interdependence because of globalization has made the world more vulnerable to such situations. For instance, China is one of the biggest markets in the world that exports antibiotics and telecommunications and remains an important part of most of the global supply chains. Half of the world's surgical masks were made by China, even before pandemic. So, when the pandemic struck Wuhan, China, the supplies from China to the rest of the world affected many states that were dependent on China, and they ran out of important pharmaceutical inputs. Even the developed states like France ran out of medical masks and had to suffer because of lack of important medical equipment. This reveals the cost of such deeply interconnected global supply chains that create a domino effect.
Is Globalization ending?
Globalization has made the world a global village and undoubtedly facilitated the free movement of people, goods, ideas, cultures, information, and technology across borders. But on the other hand, it has also played a major role in the spread of diseases and has made states vulnerable to unexpected shocks. Globalists also believe that the medical or health consequences of corona would prove less destructive if states work together instead of working separately for the vaccine, as a competition. Adopting the nationalist or isolationist approach during the pandemic would crash the international economy and further increase the tensions. As the protectionists suggest, if we'd continue to protect only our national economies and keep on putting barriers on international trade, the national recession would soon turn into a global depression, as happened in 1930's.Timely economic recovery is only possible through global cooperation.
I think that the threat of Covid-19 has created an extraordinary situation. Originating from Asia, and then causing millions of deaths all around the globe, the blame on globalization is legitimate. Most of the states in the world rely on their tourism revenue that has been affected badly due to corona virus. For instance, Saudi Authorities decided to cancel Hajj because of growing pandemic, and the impact on KSA's economy would be dramatic. Similarly, Japan is one of the states that depend highly on tourism revenue from Chinese tourists and travel restrictions have caused severe losses. We have also seen how the supply chains are affected just because one of the major producers (China) was badly hit by the virus. Globalization seems to have conquered the world so there is no way that it can be avoided completely. However, after the pandemic, there might be a little change in the world order regarding high interdependency. States that were mostly dependent on China for their important supplies might try to produce the supplies on their own and prioritize their domestic industries over foreign industries because of the consequences they had to bear during the pandemic. Similarly, travel bans will surely be removed but people might hesitate to cross borders and move freely because there will be awareness regarding the risks related to free movement. So, I think that the pandemic has highlighted some backlashes in globalization, but it doesn't mean that globalization has failed. We can say that it is fragile, despite or even because of its benefits.