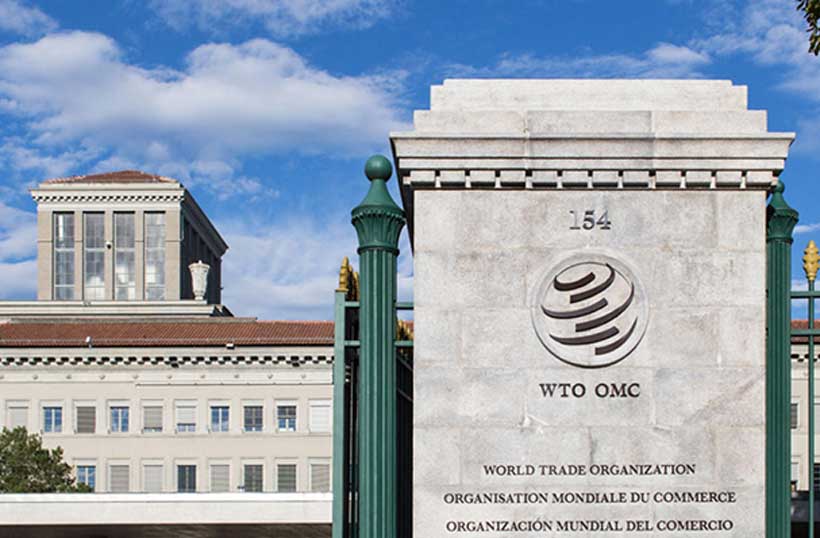 Is it time to review China's 'developing country' status at the WTO, considering its economic might?
US president Donald Trump criticised China for engaging in unfair trade practices by taking advantage of its 'developing country' status in World Trade Organisation. President Trump also criticised World Trade Organisation for allowing countries like India, China, South Africa to engage in such practices that effect American economic interests. (Mason and Lawder 2019)
Trump argues that China is not a developing economy as it claims to be. He considers China to be developed economy that does not deserve preferential treatment from the WTO and developed countries such as the USA.(Mason and Lawder 2019)
China is the second largest economy in the world with $13.37 billion GDP. China is a major source of foreign direct investment in all corners of the world and provides billions of dollars in overseas development assistance. Twelve of the 100 largest companies in the world by capitalisation are Chinese, as are roughly one in eight of the world's billionaires. (Cutler and Doyle 2019)
The question of Chinese exploitation of WTO arises due to the economic explosion China has achieved over 30 years. It is the world's second largest economy and yet unlike any other country enjoys the economic benefits arising out of being categorised as a developing country. This article will further go ahead to trace China's journey to WTO and the result of being a developing country in WTO.
Tracing China's journey to WTO
After the heavy destruction caused by World War 2, countries including United states, United Kingdom and allied forces came together to discuss the economic reconstruction of the world. This meeting was called the Bretton Woods Conference. As a result of the conference, countries came together to establish the International Bank for Reconstruction and Development (IBRD) and International Monetary Fund (IMF).
International Trade Organisation (ITO)was also proposed to establish rules and regulations for international trade. But this was not supported by USA and hence, ITO could not come into existence. GATT or General Agreement on Trade and Tariffs was adopted in its place.
On July 10, 1986 China signed the General Agreement on Trade and Tariffs. Later, in the 1995 Uruguay rounds, GATT was replaced by World Trade Organisation (WTO). GATT only focussed on goods trade and did not cover trade in services and Intellectual Property Right.(Lardy 2001)
While GATT is set of multiple agreements signed and abided by nations, WTO is an intergovernmental organisation which focussed on trade of goods, services and intellectual property rights. (Lardy 2001)
After the opening up of its economy, China witnessed rapid growth in 1980's. China had massive trade and ability to attract foreign direct investment. Chinese leadership came to understand that their liberal foreign investment regime and low-cost labour markets give them a wonderful opportunity to participate and compete in international markets and that this participation could provide a sustainable base for the continued growth and development of their domestic economy. (Lardy 2001)China requested to join WTO in November 1995, and on December 11, 2001, it officially became a member of WTO.
World Trade Organisation (WTO)
The WTO has 164 members and 23 observer governments including Iran, Iraq, Bhutan, Libya etc. ("WTO | Development)
WTO functions("WTO | Development)
Administering WTO Trade Agreement

Act as forum for trade negotiation

Monitoring trade policies

Cooperation with other international organization
WTO Agreements("WTO | Development)
For Goods – Marrakesh Agreement (1995) and Trade Facilitation Agreement (2017)

For Services – General Agreement on Trade in Services

For Intellectual Property – The Agreement on Trade-Related Aspects of Intellectual Property Rights (TRIPS)
Benefits to Developing Countries in WTO:
Special and Preferential Treatment
The WTO Agreements contain special provisions which give developing countries some levy and benefits in their conduction of trade. The WTO also makes developed countries treat developing countries more favourably than other WTO Members. These provisions are referred to as "special and differential treatment" (S&D) provisions.("WTO | Development)
The special provisions include:
longer time periods for implementing Agreements and commitments
measures to increase trading opportunities for developing countries
provisions requiring all WTO members to safeguard the trade interests of developing countries
support to help developing countries build the capacity to carry out WTO work, handle disputes, and implement technical standards, and
provisions related to least-developed country Members.
It is important to note here that the WTO does not define countries as developed or developing. Countries declare their status themselves. According to the WTO, two-thirds of its 164 members, including China, currently consider themselves developing countries.
Non-Reciprocal Preferential Treatment
Non reciprocal preferential treatment for developing countries states that the grants and trade concessions given by developed countries to developing countries are not on reciprocal basis. It means the developing countries are not expected to make matching offers or concessions in return to the developed countries. ("WTO | Development)
Restrict Imports
GATT and WTO give developing countries the right to restrict imports in order to promote or protect their local industries or assist in cases of Balance of Payment difficulties. ("WTO | Development)
The World Trade Organisation explicitly states that international trade should benefit the economic development of developing and least developed countries. ("WTO | Development) The above-mentioned provisions also facilitate the same. This is to ensure that developing countries protect their agriculture sector and other industries which might be affected due to competition from goods of developed countries.
How did the developing country status facilitate Chinese economic growth?
China with its industrial strength, facilitated voluminous trade and enjoyed the benefits of free trade with other countries while protecting its local industries at the same time. The developing country status allowed China to subsidise its industries, support state-owned firms and discriminate against foreign investors. It had the opportunity to expand its domestic industries exponentially and further improve trade. This can be understood by the given data.
In 1995, Chinese imports and exports of goods totalled to $280.9 billion or 3 percent of the global trade. As of 2018, its total trade of goods jumped to $4.6 trillion or 12.4 percent of global trade. China is the world's largest trader currently. USA comes only after China as the world's second largest trader at 11.5 percent of total trade.("Is China the World's Top Trader?" 2018)
Taking advantage of the non reciprocal preferential treatment, China does not have to give concessions to developed countries like USA while they are obligated to give preferential treatment to China. China exported $480 billion worth of goods to the US in 2018 (19 percent of all its exports), but only imported $156 billion. In the case of Hong Kong, China exported $303 billion in 2017 (12.2 percent of total exports) and imported just $9 billion (0.4 percent of total imports).("Is China the World's Top Trader?" 2018)
Thus, in 2018, China exported $2.49 trillion in goods while it imported $2.13 trillion. China's exports usually surpass their imports. Developed countries on the other hand, like USA, import more than they export. In 2019, USA trade deficit was $617 billion.
Chinese products and services overseas are levied lower rates of duty due to its developing country status. While China imposed high tariffs on its imports and offered more subsides to local producers, in order to protect domestic industries.
Also, the terms of WTO helped in forced transfer of technology and theft of intellectual property from the developed countries, benefitting China. (Lee 2019) Developed countries and other observers of international community claim this to be unfair asit puts developed countries at a relative disadvantage.
China's Economic Might
China has always claimed to be a communist and socialist country. Historically, it has been dead against market reforms, opening up its economy and opposed anything that held western values. However, rapid industrialisation followed by opening up its economy, market reforms, trade with other countries, joining WTO, all facilitated rise in its economy. China has scored remarkable achievements in economic and social terms being a part of WTO. ("China in the WTO: Past, Present And Future" 2012) (Hu and Khan 1997)
2nd largest economy in terms of GDP
1st largest merchandise exporter
2nd largest merchandise importer
1st destination for inward FDI among developing countries
1st investor for outward FDI among developing countries
Developing country status
In spite of its economic development, China claims that it is a developing country because of its huge population and low per capita income. China's Gross national income per capita is $9460 as per 2018 and it is classified as upper middle-income country by world bank. (Hu and Khan 1997) As per world bank indicators, countries with Gross National Income of $12,056 and above qualify as developed country. Hence, as per criteria China claims itself to be developing country and refuses to revoke its status.
Chinese Vice Commerce Minister Wang Shouwen said that Beijing will not allow other members to deprive China of the special and differential treatment that developing members deserve. His statements suggested that China is adamant on its developing country status and would reject future commitments if China's status was questioned. (McDONALD 2018)
Martin Khor, Director of south centre said the following about China's developing country status, "If China is forced to take on the duties of a developed country and forego the benefits of a developing country, the west could soon ask other developing countries that are ahead of China (at least in per capita terms) to do the same. China's fight to retain its developing country status is of interest not only to the Chinese people, but also to their counterparts in other developing countries."
If the developing countries or parts of the world feel that the economic criteria to categorise a country as a developed or developing nation is partial or not right, countries need to fight for a revision of such criteria. The excuse that some countries do not want to comply with the established standards, citing which China refuses to revoke its status, is unacceptable.
China also claims that many WTO rules have actually favoured the US and other developed countries, in the areas of agricultural support, textile quotas and intellectual property rights protection. (Lee 2019)
China defends its developing country status with the above arguments.
Conclusion
Development is a multidimensional concept that includes GDP or GNI per capita, but it includes other dimensions as well. A particular country can be more developed in some of these dimensions, and less so in others. This multi-dimensionality complicates the classification of countries as "developed" versus "developing."
And hence, what really calls for a question is that, should the standards of measuring or categorising a country as developing and developed nation change? The world's second largest economy (or actually the first largest economy as per purchasing power parity) is still categorised as a developing country. This is because the standard for such measurement is Gross Domestic Product per capita and Gross National Income per capita.
Should the feature for measurement change to nominal GDP or GDP as per PPP or any other economic indicator? A change in this criterion will bring about a lot of changes in the international economy. Is that a good change for the world? Will that change economically benefit the world countries? These questions are a subject of a whole new research.
In the current scenario, China can be rightly considered as a developing nation in WTO. When a certain standard is set it should be unbiasedly applied to all countries what so ever. However, With the approaching global recession, recent trade war between USA and China and with President Trump threatening to pull out of WTO, now is a good time to re-evaluate the economic status of countries.
Potash War: Double edged sword for Lithuania and Belarus
As per the recent proclamation made by the Lithuanian government, the Belarusian potash will get banned across the country from February 1, 2022. How will this termination of potash transit affect the economies of Belarus and Lithuania?
***
Belaruskali's potash fertilizers are very significant exports for the country as they are the vital source of foreign exchange earnings for the latter. According to the National Statistical Committee reports, in 2020, Belarus earned 2,410,311.5 thousand dollars by exporting potash fertilizers. This amounts to 8% of the total volume of Belarusian exports and about 4% of the country's GDP (60.3 billion dollars). Lithuania plays a crucial role in Belarusian potash exports because the bulk of Belaruskali's products are shipped through the port in Klaipeda, Lithuania. That's why the Lithuanian government's decision to refuse transit access to Belarusian potash from February 1, 2022, will hit the latter's economy.
Losses will not affect Belaruskali:
Usually, Belarus receives 2-3 billion dollars from its potash exports, but Lithuania's recent termination of the transit agreement will result in the loss of 80% in the expected receiving. This will eventually decrease the GDP growth by 1-2%. Moreover, Katerina Bornukova, academic director, BEROC(Kyiv), analyzed that the losses will be incurred by different domains simultaneously, ranging from the Chemical industry, wholesale trade, Belarusian railways etc.
Much depends on Russia's position:
The vulnerable Belarusian position has made it turn their eyes towards Russia, Belarus's last and ultimate saviour. Therefore, it has become quite crucial for the latter to search for other alternative routes for the transhipment of potash after the closing down of Klaipeda port of Lithuania. But contrary to it, Russia hasn't made it stand clear on the matter and still refrains from taking anyone's side openly. Moreover, Vladimir Putin stated that Russia would become an opportunist in international fertilizer trade and make money by taking advantage of the market conditions.
In addition, Putin also had a meeting with the CEO of Uralchem, Dmitry Mazepin, on January 13, but its conclusions are not revealed but it can be averred that if anything positive happens in their talk, it will add to the problem of Belarus. Uralchem holds 80% shares of Uralkali and is the biggest competitor of Belaruskali. Moreover, the current baffling of Russia between Lithuania and Belarus is a cause of concern for the latter because Russia has not made any announcement or an official statement of helping Minsk in getting out of the current crisis.
On the other hand, the market is getting flooded with several apprehensions by politically exposed people. Pavel Slyunkin, Analyst of the European Council on Foreign Relations, firmly believes that Belaruskali should now go for the northern Russian ports for potash exportation because all other ports are occupied in the region Uralkali. Depending on the future political scenario, it may get possible that an agreement is reached between Belarus and Russia, which will free some Russian ports specifically for Belarus only, costing millions of euros.
In Counter reaction, Igor Udovitsky, owner of the BKT terminal, Klaipeda, has advised Minsk to file a lawsuit to prove the illegality of the termination. The decision of the Minsk arbitration council will be binding on all competing parties and courts, so Lithuania will need to restore transit access.
Do Belarus and Russia redirect Potash?
In August 2021, the head of the Belarusian Ministry of Transport, Alexei Avramenko, stated the readiness of Belarus to use the ports of the Leningrad region and Murmansk for the exportation of potash in the Asiatic region if, shortly, Lithuania refuses to provide transit access. The ban imposed on Belarus from February 1, 2022, has led it to seek Russian help, but still, Russia has not come out clearly on this matter. It hasn't stated whether it will help Belarus or not? And if it happens then, such a reorientation will need time to rectify the problems associated with the transhipment. Moreover, some additional time will also be required to get done with all the legal aspects about how the export and transhipment will take place, keeping confidential the identity of the companies involved in these operations. The secrecy will protect the companies from any European and American attack, analysed by Sergey Kondratyev, Deputy Head of the Economics Department of the Institute of Energy and Finance Foundation.
There are several hurdles too in this reorientation to take place. The distance increased from Klaipeda to Russian ports will also enhance the payment amount of the wagon's operators for the transhipment, which will adversely affect the profit of Belarus from the sale of potash fertilizers. The distance to Ust-Luga is 55 times longer, to Murmansk – 3.3 times, said Vladimir Savchuk, Deputy Director-General of the Institute for Problems of Natural Monopolies (IPEM). Moreover, in Russia, there is a shortage of port facilities for the export of fertilizers, due to which Russian companies themselves use the ports of the Baltic countries. That's why Belarus will need to purchase the slots booked by Russian companies in the Russian ports. Sergey Kondratyev added that this wouldn't be a matter of expense for the Belaruskali because tens of millions of euros a year is not a very big figure for the company, keeping in my mind the scale of their business.
"Belaruskali and Uralkali may join hands again: Igor Udovitsky
However, the journey of Belaruskali from Belarus to Russian ports will not be an easy one; it will have to cross several odds like Uralkali and other counterparties. To attract buyers, Belaruskali will be expected to provide heavy discounts. That's why there is a severe apprehension by Igor Udovitsky, a Lithuanian businessman, that Belaruskali will have to make "many compromises" with Uralkali, which may also result in the unification of the two shortly. Earlier, both have worked together but cut off the ties after the 2013's scandal in which Uralkali reproached Belaruskali potash workers for dumping.
Time for experimentation
Moreover, Belarus can also go for different experimentations after the Lithuanian termination of potash transit, for ex: supplying potash fertilizers to China. The same thing also happened in 2020 when the Belarusian potash company supplied potash fertilizers to China via the Northern Sea Route, unlike the previous routes following Baltic ports and Suez Canal. Therefore, assumptions are hanging around that Belarus is again likely to supply potash to China through trains, which will increase transportation costs. But the hikes in potash fertilizer prices can easily bear the additional costs. Katerine Bornukova added that now everything rests on the availability of trains, which will not compensate the volumes supplied through Lithuanian Routes. Moreover, intelligent China is looking forward to take advantage of sanctions imposed and bargain heavily in signing a new contract with Belarus in the wake of the expiration of the previous one that ended last December.
Direct and indirect losses
Sergei Kondratyev has also drawn attention to the direct and indirect losses Belarus will face. Of course, direct losses are tens of millions of euros due to snatching of the transit access, but the leading cause of concern would be the indirect losses. The sanctions imposed by the EU and the termination of transit by Lithuania have worsened the condition significantly. The termination has left Belarus with Russia as the only option available for the transhipments of potash, due to which the latter missed the opportunity of demanding more attractive offers from Moscow.
Indirect losses per year can reach 80-100 million euros which will act as a financial suppressor to the economy of Belarus. Furthermore, European Union sanctions have made Belarus tranship its export cargoes only through the ports of Russia. This is facilitated by the poor relations with Ukraine and the Baltic nations staunch support to the EU sanctions. Sergei Kondratyev also emphasized that the value of Russian ports has increased because that's the only route left for the Belarusian potash export. The companies responsible for the operation of this route may demand more attractive conditions from the latter, considering their risks.
Lithuania's perspective
Apart from Belarus, Lithuania will also suffer badly with this termination. It will lose the status of a great transit power after the departure of Belaruskali, which it maintained even after a significant part of Russian cargoes in the 2000s. Moreover, the country is itself not sure whether the Belarusian potash will cease to be transported in the country after February 1, 2022, as the Lithuanian Transport Minister, Marius Skouodis, himself expressed his dilemma on the same. As per him, the effective ceasing can only be done after the sanctions imposed by the EU. Finally, the country's bad relations with China will result in transhipment losses and confine it only to the domestic needs of the Lithuanian economy, which is very small.
The Central Bank of Lithuania has calculated losses
Amidst the sanctions issue, The Central Bank of Lithuania came up with an estimation that a halt in the Belarusian commodity flow will result in a 0.9% decrease the country's GDP in three years.
The same opinion was shared by Swedbank Chief Economist Nerijus Mačiulis and Ione Kaländene, Head of the Research and Analysis Department of the Entrepreneurship Development Agency Versli Lietuva. Former believed that due to the loss of transit, gross domestic product growth in 2022 will be slower. But the slowdown in growth will be slight and amount to 0.2-0.3%. Therefore, the planned growth of the economy easily compensates for the short-term fall. He stated that loss would be shared by different state-funded institutions like the Latvian railways' company, the port of Klaipeda and several other companies. Of course, the state budget will lose some of the income, but there will be no significant macroeconomic effect.
And Lone Kalandene opined that although the volume of transportation of Belaruskali fertilizers in Lithuania is vast, the losses incurred will be easily compensated because the leading carrier companies are state-owned. This will result in a little more burden on the state budget but will shield the Lithuanian economy.
Klaipeda port will face difficulties.
Algis Latakas, the head of the port, held the view that the ceasing of the transit of Belarusian commodities would incur heavy damages for both the port companies and the port authority, which cannot be compensated quickly. That's why he asks for an assistance to be provided to both port companies and port authorities.
Igor Udovitsky, a Lithuanian entrepreneur, also believed that the sudden termination of the transit access would result in billions of euros, direct loss to Lithuania as 1 million tons of potash transit passes through Lithuania and the port of Klaipeda every month. As per his calculations, the loss of the contract with Belaruskali will result in total damage of more than 1 billion euros. He also mentioned the calculated loss on his Facebook page. Until now, the port of Klaipeda has been the leader in cargo transhipment in the Baltic States and was among the top 5 most efficient ports in the Baltic basin.
The status which Klaipeda achieved in the backdrop of the industrial crisis in Latvia and the shortage of cargo in the Eastern Baltic will become challenging to achieve again.
The head of the Association of Lithuanian Marine Loading Companies, Vaidotas Šilejka, also supported Mr Igor Udovitsky and expressed the irreplaceable position of Belarusian fertilizers for Klaipeda. According to him, the port will lose about 10 million tons of cargo per year which will undoubtedly shake the entire port of Klaipeda and the enterprises operating on its territory. On losing such a significant amount of cargo, port companies will need more than a year to reorient their activities as there are no alternatives available at the moment. Furthermore, the termination will also have wide-ranging implications in different domains and pose geopolitical challenges and changes in the global macroeconomic trends.
The audit and consulting company Ernst & Young also estimated that in 2019, due to the transhipment of Belarusian cargo in the port of Klaipeda, the country's budget was replenished by 155 million euros (this is 1.4% of all revenues). At the end of 2019, 14.1 million tons of Belarusian cargo (30.5% of the total cargo turnover) were transhipped at the port, in 2020 – 15.6 million tons (32% of the total cargo turnover). In addition, the processing of Fertilizers of Belaruskali amounted to 25.5% of the annual transhipment in Klaipeda. According to preliminary reports of the Port Directorate, in 2021, commodity flows from Belarus accounted for about 30% of all cargo.
Latvian Railways are waiting for fines and reduced profits
This political manoeuvring of the Baltic countries will cost Lithuania also dearly. Stopping the transit of Belaruskali will be a severe problem for Lithuanian Railways as well because it was a valuable customer of the latter. The company may lose more than 20% of the commodity flow.
At the end of 2021, Mantas Bartuška, who was the head of the Latvian Railways at that time, said that the company would lose 60 million euros of annual revenue and the entire logistics chain as a whole – more than 100 million euros.
Former Lithuanian Prime Minister and Chairman of the Democratic Party of the Seimas of Lithuania Saulius Skvernelis believes that the damage to the Lithuanian economy from the rupture of the contract for the transit of Belaruskali fertilizers through the territory of the republic may amount to "from one to several billion euros." He also said that Lithuanian Railways would have to pay a fine of 600 million for breaking the contract with Belaruskali.
Commenting on Skvernelis' statement, Sergey Kondratyev said: "600 million is a very, very large figure. There is a possibility that Lithuanian Railways will try to somehow protect itself from this fine by challenging it in court, for example, or by obtaining protection from the government."
Suppose the problem persists longer for 2-4 years. In that case, Lithuanian Railways will have to make a severe reduction in the scale of its activities: lay off personnel, reduce investments, and perhaps even have to consider the conservation of certain sections of tracks that will not be in demand.
"We don't know how far things can go. Therefore, for Lithuanian Railways, the effect of stopping transit may not be felt right here and now. Yes, there will be fewer cargoes, but the company has a margin of financial strength to hold out for a while. But on the horizon of 2-3 years, losses can be tens of millions of euros, if we are talking about profits, and hundreds of millions of euros if we are talking about revenue, taking into account not only Belaruskali, but in general all Belarusian transit, including imported cargo. This could be a very serious blow for Lithuanian Railways, after which it will probably be difficult for the company to recover or, at least, play in the same weight category," Kondratyev said.
In general, the overwhelming majority of experts agree on one thing – the "transit war" will not bring victory to anyone, and ordinary people will become "victims" in the geopolitical confrontation of states.
The negative economic consequences of stopping transit are apparent both sides will suffer equally. It will equally affect both the economies, both private and public companies as well as both the business leaders and ordinary workers.
As a social scientist anybody can conclude that both will have to come on negotiating table to broom out the dust of distrust. Sooner they will do it, better would be for both. The popular former Prime Minster of India, Mr. Atal Bihari Vajpayee remarked, "You can change your friend but cannot change your neighbour, you can change your history but cannot change geography"
2022: Rise of Economic Power of Small Medium Businesses across the World
Why mirrors of the Wall: To fight obesity a life-sized mirror required, to uplift the national economy a simple calculator is a critical necessity. Only, right amounts in right columns, correctly totaled show a balanced picture. In the coming days, pandemic will become endemic; the same day, all over the world, nations will suddenly start announcing economic pandemic. Observe, lingering global economic chaos still masked hiding a troubled face. As a proof, observe the absence of bold open economic strategies or real action plans.
Why lead, follow or get out of the way: Our hyper-digitized world has now openly exposed; meritocracy-centric and mediocrity-driven nations. In this global race, no nations are the same; but rules of engagement on productivity, performance and profitability and entrepreneurial behaviors are almost identical. If economic survival to save nations is critical, still why in most nations the tasks of economic development mandated to teams critically lacking the required entrepreneurial and job creator mindsets. Nations with mastery on national mobilization of entrepreneurialism will lead; others may follow or get out of the way.
Why the two wheels: What will it take for nations to immediately start upskilling their front line economic development teams on a fast track basis. How can they create real SME growth, teach the teams on real tactical battlefields to wrestle, and harness real entrepreneurialism. Otherwise, repeating already broken models under crypto-illusions speaks volume on core competency. A great future is unfolding for job seeker and job creator minds must come together as two wheels of the same cart on national economic development.
Why the wrong building: Study, why are 'population-rich-nations' growing in economic prosperity much faster than 'knowledge rich nations'? Why, if you bifurcate 'developed nations' and 'emerging-nations' the emerging nations are advancing much faster. Now, when you apply a basic calculator, the 'SME of any nation' in the world will save the national economies but not the 'big-business of the nation'. Study more on Google, discover the reasons, and acquire your own knowledge on such new affairs. Most importantly, if these topics still not openly discussed in your surroundings you are already in the wrong building.
Why the triangulation: To triangulate, the mastery of 'national mobilization of entrepreneurialism' with national SME verticals and exportability will outline the blueprints to save national economies. How will the rise of the small medium business economy not only create local grassroots prosperity but also make national citizenry happy and stable.
Why the needed adjustments: Understanding of local economic landscape; traditionally, despite being a small tax contributor, big business is allowed to stomp all over its own government, while the SME sector, the largest tax contributor of any nation, is crushed and neglected. Technology is changing this fast, SME of the world now have the tools once only available to large empires, global access reserved for large scale maneuvers now a new digitized world of micro-trade, micro-manufacturer and micro-exports will create a new tidal wave of global commerce.
Why the absence of calculator: What is stopping any political leadership to declare national mobilization of entrepreneurialism and identify IK to 1000K SME with USD$1 million to USD$10 million in annual turnover, on digital platforms of upskilling exporters and reskilling manufacturers and double or quadruple their growth in 1-2 years. Is it the absence of a calculator, domination of job seekers and non-entrepreneurial mindsets, or hidden fears of big business not allowing such massive uplift? The near future calls for digitized economies and upskilled citizenry, as basic perquisites for any functioning nation.
Why fears of the pie: Hence, the tremors in the global boardrooms and still little or no response on uplifting the tides of SME in various corresponding verticals around the world, for fears of upsetting the top leaders. Ask the big forbidden questions; why will super big players ever allow the emergence of many millions sleek, technologically advanced and global-age skilled SME to grow to only chip away their own power play and half of their pie? It may be true in some regions, but there are grassroots benefits in such advancements provided there are right mindsets and matching vision of the nation.
Why the two new forces: Hence, there exists the low-level mediocre SME economic development across the world, where lip service fills the gaps and academic studies create colorful charts and circles to point confusion and trade groups comply to remain in deep silence. The SME of the world will rise in economic power, across the world as a new world dawns. The power is already hidden in two unstoppable forces; first the technology and second the global connectivity of opinions and knowledge. Both combined now allows some 500 million SME to organize and billions displaced rejecting cubical slavery drawn into out the box entrepreneurialism. It is the easiest time across the world to dance on entrepreneurial platforms.
Why history repeats: On the course of history, no other experiment of human journey is as successful as that of Americans and how when some 100K entrepreneurs carved the image-supremacy of entrepreneurialism to last well over a century. During the same period in Europe and Asia followers of such out of the box thinkers were not only rejected by society, but also jailed as a liability to society. Nations must identify and create an 'umbrella of entrepreneurialism' to preserve and respect the drivers and proponents of such intellectualism and avoid such notions caught in fakery. Today Asia alone has created 500 million new entrepreneurs during the last decade. Ignoring this by any nation in the world will simply sink them.
Why the alpha dreamers: The five billion connected alpha dreamers have learned new lessons during the last 500 days; they witnessed the handling of pandemic and are now ready to study the unfolding of global economic pandemic. They realize the serious limitations of old style administrations, the inequalities, the injustice and lack of skills to cope with futurism. Covidians, the survivors of the pandemic, now vote in some 100 national elections scheduled over the next 500 days. A new way of thinking is emerging. Every day the global news increasingly focused on self-inflicted disasters and absence of corrective new measures to advance for better grassroots prosperity.
Why the next elections: Any naivety on ignoring this post pandemic metamorphism will backfire during next national elections. The national public opinion has now turned into global opinion; the populace of one country supporting the populace of another country for being under influences of the populace in a third or fourth country. Last decade our local streets molded public opinion; today global streets are doing just that. Deeply study how five billion connected slowly are forming the largest mindshare ever assembled. How all this does translates to local/global issues and what level of expertise needed to tackle bigger issues.
Why the soft power assets: The biggest losses of the nations of today are not at all their accumulated debts but continuously having greater losses of missed opportunities on the global stage. The lack of inability to recognize the soft power of a nation today is way above just the notion of culture, politics and foreign policy; it is far more extended and about nation-building, upskilling citizenry and pursuing common good.
Why broken systems: When tax laws are universally broken,universally criticized but universally remain unchanged; when there is no single supreme power left as all deemed declared useless, therefore, this calls for a major change but not from the very top rather grows from the very bottom. When economic progress remains as number one priority, why is it that only job seekers drive such economic development programs while job creator mindsets are critically ignored? Bringing both mindsets closer as a mandated agenda will bring hidden magic to the goals.
Why the deep silence: Quick test on your local economic resilience: right now, what parts of such narratives are your local governments openly engaging and deploying? What types and styles of small medium business mobilization are on the go? What level of entrepreneurialism drives ever created under what agenda? What is happening to upskilling and reskilling including women entrepreneurial drives? What level of authoritative analysis on the table to upskill current economic development teams? If most of these issues are often not new funding dependent but mobilization hungry and execution starved, why are economic development teams so scared? Is your local economy prospering? Maybe you are already far ahead. Study on Google how Expothon is gaining global attention and tabling Cabinet Level workshops and virtual events on revival of the SME power as an immediately deployable strategy to save and uplift national economies.
Why fears of facing clarity: Is this why economic development teams are so afraid? Will such ideas alter government agencies and their mandates in the future? Is this how Meritocracy will drive out Bureaucracies? Is this where the new future of economic prosperity hidden? Is this how we will advance to catch up with lost time and opportunities? Is this how nations will finally optimize already hidden talents in their national trade groups, chambers and governments to full capacity? Is this how we will eventually open new bold discussions on distribution of right intellectualism to fit the right needs of humankind?
Suddenly, how far has our world moved on; bandaged, stitched and altered in thinking, psyche damaged but still aware of common sense. Our understanding of humanity is perhaps now in search of common good. To liberate itself from strangle of old thinking, the SME economic development world urgently needs major adjustments to bring balance between job seeker mindsets with job creator mindsets. Start immediately with a quick test across the economic development departments and measure such imbalances. Study more on Google. The rest is easy.
Can e-commerce help save the planet?
If you have logged onto Google Flights recently, you might have noticed a small change in the page's layout. Alongside the usual sortable categories, like price, duration, and departure time, there is a new field: CO2 emissions.
Launched in October 2021, the column gives would-be travellers an estimate of how much carbon dioxide they will be responsible for emitting.
"When you're choosing among flights of similar cost or timing, you can also factor carbon emissions into your decision," wrote Google's Vice President of Travel Products, Richard Holden.
Google is part of a wave of digital companies, including Amazon, and Ant Financial, encouraging consumers to make more sustainable choices by offering eco-friendly filter options, outlining the environmental impact of products, and leveraging engagement strategies used in video games.
Experts say these digital nudges can help increase awareness about environmental threats and the uptake of solutions to reduce greenhouse gas emissions.
"Our consumption practices are putting tremendous pressure on the planet, driving climate change, stoking pollution and pushing species towards extinction," says David Jensen, Digital Transformation Coordinator with the United Nations Environment Programme (UNEP).
"We need to make better decisions about the things we buy and trips we take," he added. "These green digital nudges help consumers make better decisions as well as collectively drive businesses to adopt sustainable practices through consumer pressure."
Global reach
At least 1.5 billion people consume products and services through e-commerce platforms, and global e-commerce sales reached US$26.7 trillion in 2019, according to a recent UN Conference on Trade and Development (UNCTAD) report.
Meanwhile, 4.5 billion people are on social media and 2.5 billion play online games. These tallies mean digital platforms could influence green behaviors at a planetary scale, says Jensen.
One example is UNEP-led Playing for the Planet Alliance, which places green activations in games. UNEP's Little Book of Green Nudges has also led to more than 130 universities piloting 40 different nudges to shift behaviour.
A 2020 study by Globescan involving many of the world's largest retailers found that seven out of 10 consumers want to become more sustainable. However, only three out of 10 have been able to change their lifestyles.
E-commerce providers can help close this gap.
"The algorithms and filters that underpin e-commerce platforms must begin to nudge sustainable and net-zero products and services by default," said Jensen. "Sustainable consumption should be a core part of the shopping experience empowering people to make choices that align with their values."
Embedding sustainability in tech
Many groups are trying to leverage this opportunity to make the world a more sustainable place.
The Green Digital Finance Alliance (GDFA), launched by Ant Group and UNEP, aims to enhance financing for sustainable development through digital platforms and fintech applications. It launched the Every Action Counts Coalition, a global network of digital, financial, retail investment, e-commerce and consumer goods companies. The coalition aims to help 1 billion people make greener choices and take action for the planet by 2025 through online tools and platforms.
"We will bring like-minded members together to experiment with new innovative business models that empower everyone to become a green digital champion," says Marianne Haahr, GDFA Executive Director.
In one example, GDFA member Mastercard, in collaboration with the fintech company Doconomy, provides shoppers with a personalized carbon footprint tracker to inform their spending decisions.
In the UK, Mastercard is partnering with HELPFUL to offer incentives for purchasing products from a list of over 150 sustainable brands.
Mobile apps like Ant Forest, by Ant Group, are also using a combination of incentives and digital engagement models to urge 600 million people make sustainable choices. Users are rewarded for low-carbon decisions through green energy points they can use to plant real trees. So far, the Ant Forest app has resulted in 122 million trees being planted, reducing carbon emissions by over 6 million tons.
Three e-commerce titans are also aiming to support greener lifestyles. Amazon has adopted the Climate Pledge Friendly initiative to help at least 100 million people find climate-friendly products that carry at least one of 32 different environmental certifications.
SAP's Ariba platform is the largest digital business-to-business network on the planet. It has also embraced the idea of "procuring with purpose," offering a detailed look at corporate supply chains so potential partners can assess the social, economic and environmental impact of transactions.
"Digital transformation is an opportunity to rethink how our business models can contribute to sustainability and how we can achieve full environmental transparency and accountability across our entire value chain," said SAP's Chief Sustainability Officer Daniel Schmid.
UNEP's Jensen says a crucial next step would be for mobile phone operating systems to adopt standards that would allow apps to share environment and carbon footprint information.
"This would enable people to seamlessly calculate their footprints across all applications to develop insights and change behaviours," Jensen said. "Everyone needs access to an individual' environmental dashboard' to truly understand their impact and options for more sustainable living."
Need for common standards
As platforms begin to encode sustainability into their algorithms and product recommendations, common standards are needed to ensure reliability and public trust, say experts.
Indeed, many online retailers are claiming to do more for the environment than they actually are. A January analysis by the European Commission and European national consumer authorities found that in 42 per cent, sustainability claims were exaggerated or false.
To help change that, UNEP serves as the secretariat of the One Planet network, a global community of practitioners, policymakers and experts that encourages sustainable consumption and production.
In November, the One Planet network issued guidance material for e-commerce platforms that outlines how to better inform consumers and enable more sustainable consumption, based on 10 principles from UNEP and the International Trade Centre.
The European Union is also pioneering core standards for digital sustainability through digital product passports that contain relevant information on a product's origin, composition, environmental and carbon performance.
"Digital product passports will be an essential tool to strengthen consumer protection and increase the level of trust and rigour to environmental performance claims," says Jensen. "They are the next frontier on the pathway to planetary sustainability in the digital age."