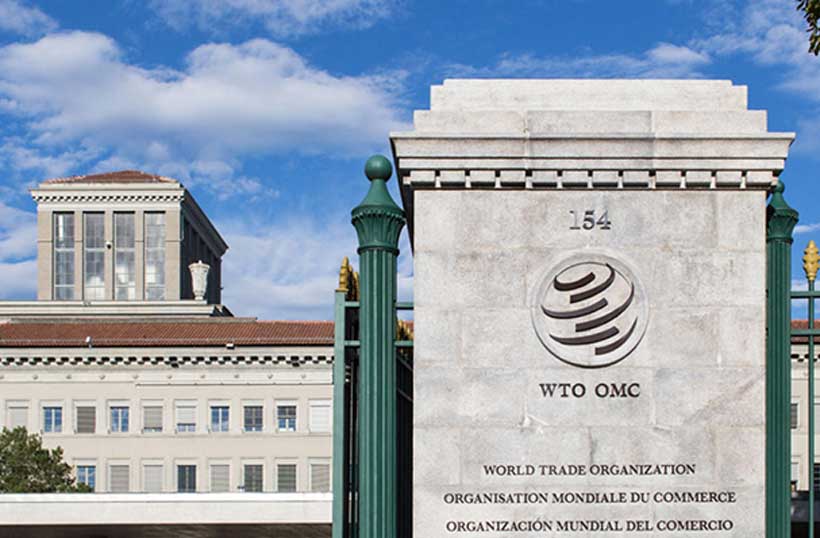 Is it time to review China's 'developing country' status at the WTO, considering its economic might?
US president Donald Trump criticised China for engaging in unfair trade practices by taking advantage of its 'developing country' status in World Trade Organisation. President Trump also criticised World Trade Organisation for allowing countries like India, China, South Africa to engage in such practices that effect American economic interests. (Mason and Lawder 2019)
Trump argues that China is not a developing economy as it claims to be. He considers China to be developed economy that does not deserve preferential treatment from the WTO and developed countries such as the USA.(Mason and Lawder 2019)
China is the second largest economy in the world with $13.37 billion GDP. China is a major source of foreign direct investment in all corners of the world and provides billions of dollars in overseas development assistance. Twelve of the 100 largest companies in the world by capitalisation are Chinese, as are roughly one in eight of the world's billionaires. (Cutler and Doyle 2019)
The question of Chinese exploitation of WTO arises due to the economic explosion China has achieved over 30 years. It is the world's second largest economy and yet unlike any other country enjoys the economic benefits arising out of being categorised as a developing country. This article will further go ahead to trace China's journey to WTO and the result of being a developing country in WTO.
Tracing China's journey to WTO
After the heavy destruction caused by World War 2, countries including United states, United Kingdom and allied forces came together to discuss the economic reconstruction of the world. This meeting was called the Bretton Woods Conference. As a result of the conference, countries came together to establish the International Bank for Reconstruction and Development (IBRD) and International Monetary Fund (IMF).
International Trade Organisation (ITO)was also proposed to establish rules and regulations for international trade. But this was not supported by USA and hence, ITO could not come into existence. GATT or General Agreement on Trade and Tariffs was adopted in its place.
On July 10, 1986 China signed the General Agreement on Trade and Tariffs. Later, in the 1995 Uruguay rounds, GATT was replaced by World Trade Organisation (WTO). GATT only focussed on goods trade and did not cover trade in services and Intellectual Property Right.(Lardy 2001)
While GATT is set of multiple agreements signed and abided by nations, WTO is an intergovernmental organisation which focussed on trade of goods, services and intellectual property rights. (Lardy 2001)
After the opening up of its economy, China witnessed rapid growth in 1980's. China had massive trade and ability to attract foreign direct investment. Chinese leadership came to understand that their liberal foreign investment regime and low-cost labour markets give them a wonderful opportunity to participate and compete in international markets and that this participation could provide a sustainable base for the continued growth and development of their domestic economy. (Lardy 2001)China requested to join WTO in November 1995, and on December 11, 2001, it officially became a member of WTO.
World Trade Organisation (WTO)
The WTO has 164 members and 23 observer governments including Iran, Iraq, Bhutan, Libya etc. ("WTO | Development)
WTO functions("WTO | Development)
Administering WTO Trade Agreement

Act as forum for trade negotiation

Monitoring trade policies

Cooperation with other international organization
WTO Agreements("WTO | Development)
For Goods – Marrakesh Agreement (1995) and Trade Facilitation Agreement (2017)

For Services – General Agreement on Trade in Services

For Intellectual Property – The Agreement on Trade-Related Aspects of Intellectual Property Rights (TRIPS)
Benefits to Developing Countries in WTO:
Special and Preferential Treatment
The WTO Agreements contain special provisions which give developing countries some levy and benefits in their conduction of trade. The WTO also makes developed countries treat developing countries more favourably than other WTO Members. These provisions are referred to as "special and differential treatment" (S&D) provisions.("WTO | Development)
The special provisions include:
longer time periods for implementing Agreements and commitments
measures to increase trading opportunities for developing countries
provisions requiring all WTO members to safeguard the trade interests of developing countries
support to help developing countries build the capacity to carry out WTO work, handle disputes, and implement technical standards, and
provisions related to least-developed country Members.
It is important to note here that the WTO does not define countries as developed or developing. Countries declare their status themselves. According to the WTO, two-thirds of its 164 members, including China, currently consider themselves developing countries.
Non-Reciprocal Preferential Treatment
Non reciprocal preferential treatment for developing countries states that the grants and trade concessions given by developed countries to developing countries are not on reciprocal basis. It means the developing countries are not expected to make matching offers or concessions in return to the developed countries. ("WTO | Development)
Restrict Imports
GATT and WTO give developing countries the right to restrict imports in order to promote or protect their local industries or assist in cases of Balance of Payment difficulties. ("WTO | Development)
The World Trade Organisation explicitly states that international trade should benefit the economic development of developing and least developed countries. ("WTO | Development) The above-mentioned provisions also facilitate the same. This is to ensure that developing countries protect their agriculture sector and other industries which might be affected due to competition from goods of developed countries.
How did the developing country status facilitate Chinese economic growth?
China with its industrial strength, facilitated voluminous trade and enjoyed the benefits of free trade with other countries while protecting its local industries at the same time. The developing country status allowed China to subsidise its industries, support state-owned firms and discriminate against foreign investors. It had the opportunity to expand its domestic industries exponentially and further improve trade. This can be understood by the given data.
In 1995, Chinese imports and exports of goods totalled to $280.9 billion or 3 percent of the global trade. As of 2018, its total trade of goods jumped to $4.6 trillion or 12.4 percent of global trade. China is the world's largest trader currently. USA comes only after China as the world's second largest trader at 11.5 percent of total trade.("Is China the World's Top Trader?" 2018)
Taking advantage of the non reciprocal preferential treatment, China does not have to give concessions to developed countries like USA while they are obligated to give preferential treatment to China. China exported $480 billion worth of goods to the US in 2018 (19 percent of all its exports), but only imported $156 billion. In the case of Hong Kong, China exported $303 billion in 2017 (12.2 percent of total exports) and imported just $9 billion (0.4 percent of total imports).("Is China the World's Top Trader?" 2018)
Thus, in 2018, China exported $2.49 trillion in goods while it imported $2.13 trillion. China's exports usually surpass their imports. Developed countries on the other hand, like USA, import more than they export. In 2019, USA trade deficit was $617 billion.
Chinese products and services overseas are levied lower rates of duty due to its developing country status. While China imposed high tariffs on its imports and offered more subsides to local producers, in order to protect domestic industries.
Also, the terms of WTO helped in forced transfer of technology and theft of intellectual property from the developed countries, benefitting China. (Lee 2019) Developed countries and other observers of international community claim this to be unfair asit puts developed countries at a relative disadvantage.
China's Economic Might
China has always claimed to be a communist and socialist country. Historically, it has been dead against market reforms, opening up its economy and opposed anything that held western values. However, rapid industrialisation followed by opening up its economy, market reforms, trade with other countries, joining WTO, all facilitated rise in its economy. China has scored remarkable achievements in economic and social terms being a part of WTO. ("China in the WTO: Past, Present And Future" 2012) (Hu and Khan 1997)
2nd largest economy in terms of GDP
1st largest merchandise exporter
2nd largest merchandise importer
1st destination for inward FDI among developing countries
1st investor for outward FDI among developing countries
Developing country status
In spite of its economic development, China claims that it is a developing country because of its huge population and low per capita income. China's Gross national income per capita is $9460 as per 2018 and it is classified as upper middle-income country by world bank. (Hu and Khan 1997) As per world bank indicators, countries with Gross National Income of $12,056 and above qualify as developed country. Hence, as per criteria China claims itself to be developing country and refuses to revoke its status.
Chinese Vice Commerce Minister Wang Shouwen said that Beijing will not allow other members to deprive China of the special and differential treatment that developing members deserve. His statements suggested that China is adamant on its developing country status and would reject future commitments if China's status was questioned. (McDONALD 2018)
Martin Khor, Director of south centre said the following about China's developing country status, "If China is forced to take on the duties of a developed country and forego the benefits of a developing country, the west could soon ask other developing countries that are ahead of China (at least in per capita terms) to do the same. China's fight to retain its developing country status is of interest not only to the Chinese people, but also to their counterparts in other developing countries."
If the developing countries or parts of the world feel that the economic criteria to categorise a country as a developed or developing nation is partial or not right, countries need to fight for a revision of such criteria. The excuse that some countries do not want to comply with the established standards, citing which China refuses to revoke its status, is unacceptable.
China also claims that many WTO rules have actually favoured the US and other developed countries, in the areas of agricultural support, textile quotas and intellectual property rights protection. (Lee 2019)
China defends its developing country status with the above arguments.
Conclusion
Development is a multidimensional concept that includes GDP or GNI per capita, but it includes other dimensions as well. A particular country can be more developed in some of these dimensions, and less so in others. This multi-dimensionality complicates the classification of countries as "developed" versus "developing."
And hence, what really calls for a question is that, should the standards of measuring or categorising a country as developing and developed nation change? The world's second largest economy (or actually the first largest economy as per purchasing power parity) is still categorised as a developing country. This is because the standard for such measurement is Gross Domestic Product per capita and Gross National Income per capita.
Should the feature for measurement change to nominal GDP or GDP as per PPP or any other economic indicator? A change in this criterion will bring about a lot of changes in the international economy. Is that a good change for the world? Will that change economically benefit the world countries? These questions are a subject of a whole new research.
In the current scenario, China can be rightly considered as a developing nation in WTO. When a certain standard is set it should be unbiasedly applied to all countries what so ever. However, With the approaching global recession, recent trade war between USA and China and with President Trump threatening to pull out of WTO, now is a good time to re-evaluate the economic status of countries.
Rohingya Influx and its Economic Significance for Bangladesh
Authors:Shuva Das & Sherajul Mustajib Sharif*
It is generally perceived that refugees are curse for host countries though the former often play positive roles for the latter. The context of Bangladesh over hosting Rohingya refugees is portrayed in such a way that demonstrates they are solely an obvious danger for the country in the areas of its economy, politics, environment, health, and security. The above argument is true but it is a one-sided view which is enough to make hospitable Bangladeshis hostile against the Rohingya. Thus, it is crucial to explore in which areas the Rohingya have made positive contributions in Bangladesh. In this article, we intend to elucidate the economic benefits offered by the displaced Rohingya for the host country.
Brief Overview of the Rohingya Crisis
The Rohingya crisis is one of the worst humanitarian disasters in the modern world. The degree of violence and persecution taken against the Rohingya by the military of Myanmar has reached in an extremely horrendous extent in which an UN fact finding team in 2018 found genocidal elements. The Rohingya are an ethno-religious Muslim minority group of Myanmar. Though they have lived in Rakhine state of the country for centuries, to the Burmese government and Buddhists they are illegal Bengali immigrants who came from the present Bangladesh to Rakhine State for works during British colonial rule. The Burmese government withdrew their citizenship status through the "1982 Citizenship Act", rendering them stateless. Since 1978, they have experienced several brutal military crackdowns and every time they have taken shelter in Bangladesh. In particular, since 2017 when the military of Myanmar launched "clearance operation" against the Rohingya in retaliation of an insurgent attack allegedly carried out by a Rohingya rebel group known as the Arakan Rohingya Salvation Army on several police posts, a significant number of Rohingya, over 740,000, have fled to Bangladesh from Myanmar. This number with the previously remaining Rohingya refugees has exceeded the one-million mark in the host country, intensifying the level of strain on it.
Economic Advantages Offered by the Rohingya Refugees
Bangladesh is a small developing country and with a population of about 16.7 million, it is the world's eighth most populous country. In these circumstances, over one additional million Rohingya refugees are competing with cheaper labor against many local people for jobs in the Rohingya-hosted areas in the Cox's Bazar district of the nation, and they have put extreme pressure on its limited resources. Nonetheless, to graduate from the pool of the UN's Least Developed Countries, with the massive refugee burden Bangladesh successfully accomplished all three required criteria in 2018 and is on track to be graduated by 2024. On an average, the real GDP growth of the country from 2017 to the running 2020 has also remained stable at around 7.70. The Rohingya influx has immense significance on the thriving economy of Bangladesh.
To begin with, Rohingya refugees have created numerous job opportunities for many Bangladeshi people who are working as volunteers, relief specialists, researchers, health workers and so on in almost 150 national and international aid groups and non-governmental organizations currently operating in Rohingya camps. In the United Nations High Commissioner for Refugees (UNHCR), for instance, more than 200 Bangladeshis have been employed to enhance its operational efficiency on the refugee crisis. Through working in humanitarian organizations, they are earning not only handsome salaries but quality skills. Besides, a good number of local people of the Rohingya-hosted areas in Bangladesh are doing transportation jobs to convey goods in the Rohingya camps.
Another vital point is that an entrepreneurial spark is currently seen among local host population. International donor agencies provide relief goods to Rohingya refugees who sell these to local traders to bring diversity in their daily meals. Local entrepreneurs purchase the relief products from Rohingya refugees at very low rate and sell these to their fellow Bangladeshis in a profitable price. Apart from this, the UNHCR took an ambitious project in 2019, under which 250 poor women of Cox's Bazar along with equal number of Rohingya women have been given training in cloth crafting. And it has the will to train more women. Backward female population of Bangladesh can, in this manner, be empowered to be entrepreneurs, and effectively integrated into its booming economy.
Last but not least, International Organization for Migration, and the UN Food and Agriculture Organization in 2018 provided micro gardening kits to 25,000 Rohingya and 25,000 host households. This has opened a new economic window in South Eastern Bangladesh. To feed their gardens, the Rohingya purchase compost from Bangladeshi women. In addition to eating, they sell their produce in the host community market thereby generating a number of local vegetable dealers. The combined production of the Rohingya refugee and host families by micro gardening are enormously contributing to alleviate an estimated 50,000 metric ton yearly food deficit in Cox's Bazar.
Concluding Remarks
Rohingya refugees have brought an economic boon for Bangladesh in multidimensional aspects. Because of them, many skilled and unskilled Bangladeshi people, especially women, have found their income sources. Positive contributions of the Rohingya should not be underestimated though these are less worthy if weighed against the overall drawbacks they have caused for the host nation. Since the Rohingya crisis is a protracted one having no possible certainty to be resolved soon, the government of Bangladesh needs not only to continue their diplomatic pressure against Myanmar but to focus on how effectively they can benefit from the displaced population in economic aspects.
*Sherajul Mustajib Sharif holds his BSS and MSS degrees from the Department of International Relations, University of Chittagong, Chittagong, Bangladesh.
WTO's 'Crown Jewel' Under Existential Crisis: Problem Explained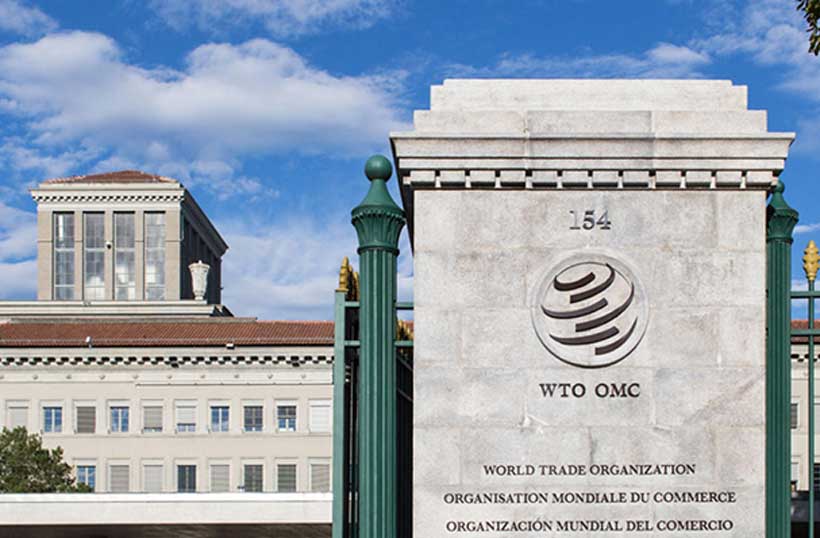 World Trade Organization (WTO) is an international body that acts as a watchdog keeping an eye on the rules of trade between nations. WTO came into operation in 1995 and was founded as a successor to the General Agreement on Tariffs and Trade (GATT), which was incorporated in 1948. It acts as a forum where WTO members discuss and negotiate trade issues. Moreover, it works in the form of different multilateral as well as plurilateral WTO agreements. These agreements live at the heart of WTO as they deal with different aspects of trade policy. Agreements like General Agreement on Trades and Tariffs; General Agreement on Trade in Services; The Agreement on Trade-Related Aspects of Intellectual Property Rights etc. forms the centerpiece of WTO. Through these agreements, one WTO member enters into obligations and formulates the relation of reciprocity with the other WTO member.
Undeniably, the Dispute Settlement System (DSS) that works under the WTO is considered to be the 'crown jewel'. No matter how stringent the laws are, unless they couldn't be enforced, they are of not much worth. DSS functions as an effective mechanism to settle disputes and to enforce obligations in case of violation by any WTO member. The ration d'etre of giving birth to DSS was to ensure settlement of disputes in a timely and structured manner. DSS is committed to impede and further mitigate trade imbalances between stronger and weaker players by having their disputes to be settled on the verge of rules and not power. Since the day it came into force in 1995, 595 disputes have been brought before the DSS and out of which 350+ disputes are settled.
DSS is governed by the Dispute Settlement Body (DSB) through the rules incorporated in Disputes Settlement Understanding (DSU). The DSS works as a two-tier redressal forum and is the most important and busiest international tribunal having a binding authority on the parties to the dispute once they adopt the report of findings. On the first level comes the Consultation as per Article 4 of the DSU rules. Article 4 states that "each WTO member undertakes to accord sympathetic consideration to and afford adequate opportunity for consultation regarding any representations made by another Member concerning measures affecting the operation of any covered agreement taken within the territory of the former." Therefore, Consultation is mandatory before any dispute is addressed to DSB. Once the consultation is failed, the complaining party can request the DSB under Article 6 for the establishment of a panel body that shall aim to settle the disputes between the parties.
On the top of the hierarchy comes the appellate body which shall hear the appeal from panel cases. Any party to the dispute can formally notify DSB of its decision to appeal. Under Article 17 of the DSU rules, DSB shall establish a standing appellate body. Unlike the Panel body, the appellate body is a permanent body composed of seven persons out of which three shall serve on any one case. These members are appointed for a term of four years. It is the duty of DSB to ensure that the vacancies shall be filled as they arise so as to confirm the smooth and timely functioning of the hierarchical mechanism of dispute redressal. Principally, the decision under DSB is taken through consensus methodology. Article 2.4 of DSU explains this method stating that "the consensus is said to be achieved when no WTO member, present at the meeting, formally opposes to the proposed decision".
The genesis of the crisis is attributable to the U.S. who through its non-consensus has blocked the selection procedure to fill the vacancies alarming in the Appellate Body. The minimum requirement for Appellate Body to function is at least three persons out of total strength of seven. However, on 11th December 2019, the term of two of the remaining three members came to an end. At present, the Appellate Body has only one member and thus, it is dysfunctional and the resolution mechanism has brought to a grinding halt. The political façade started long back in 2017 when the U.S. cleared its intention of not allowing the selection procedure to taken place in order to fill the vacancies in the Appellate Body. Nonetheless, the Appellate Body continued its function as the compositional requirement was manageable due to the tenure of three of its members remaining but ultimately the crisis knocked the doors of WTO in the last month of 2019.
Although, at present, the composition of the Panel Body has not been interjected and the process of addressing disputes through Panel Body is still in continuance. However, the problem is as per the trends, in 67 percent of the cases, one of the parties to the dispute appeals the finding of the panel body and thus; when the Appellate Body is itself dysfunctional, the order remains non-binding and the whole mechanism of the dispute resolution is disrupted severing the gravity of the political disaster. The reasons for the U.S. to block the normal functioning of the Appellate Body have been shared with other countries as well. Fortunately, no other country has repelled in the way the U.S. is exclaiming to address the loopholes. The dissatisfaction of the U.S. administration with the WTO is not a secret anymore when Mr. Donald Trump labeled the WTO as 'disaster' for their nation.
The reason for the U.S. to express dissatisfaction is because of the overreaching power that Appellate Body enjoys. To combat that, on a lighter note, the U.S. has shown a preference of going back to the non-binding dispute settlement system that was prevalent at the time of GATT, 1948. Ironically, it was the U.S. who during the Uruguay round of negotiations (1986-1994) pressured and voted for creating a dispute redressal system that is binding and enforceable, however as the tables have turned now and the Appellate Body has become an irksome affair for the U.S.
The central issue of the U.S. to cordon the appointment revolves around the problem ofjudicial overreach. To elaborate the claim, the U.S. believes that the dispute settlement system interprets the WTO rules in such a way that instead of simplifying, it rather creates new obligations for the WTO members. What the U.S. believes is that the Appellate Body drifts away from its original mandate due to its practice of issuing decisions that either burden the WTO members with new obligations or diminishes the right they enjoyed earlier.
Further, the U.S. has raised the objections against the procedural irregularities by the Appellate Body. Entangling the issues of the procedure, firstly, the U.S.has pointed out the contradiction of the DSU rules adopted by the WTO members and the Appellate Body Working procedure which are drawn up by the Appellate Body itself. As per the Rule 15 of the latter, it allows the Appellate Body members to remain on board and to continue to serve on appeals which are pending during their terms; however, as per Article 17.9 of the former, a member enjoys the position for a fixed four-year term. Thus, the Appellate Body working procedures violate the provisional requirement as laid down in DSU rules.
The second procedural issue raised by the U.S. deals with the violation of completing the report by Appellate Body within the time frame of 90 days as prescribed by the DSU rules. The US has pointed out that the extraordinary delay violates the mandate of a speedy trial and further it negates the right of the complaining party as well as the party brought to dispute due to the hauling of their economies to a hiatus. It is the belief of the U.S. that the prospective incapacitation of the Appellate Body is undoubtedly a menace for the WTO and its members because once the report of panel body is appealed, it cannot be made enforceable unless the appellate body decides and thus, it holds the country for the indefinite timeframe not authorizing the party to retaliate on whose favour the panel body decided the dispute.
It is indisputable that the DSS need to undergo a series of reform in order to gain the lost confidence. Unfortunately, the step taken by the U.S. has been termed as harsh and politically motivated. One move of the U.S. has paralyzed the ability of the 'crown jewel' to resolve international trade disputes. Even going against the decision of the U.S. and outcasting the consensus power it holds won't serve the purpose as the U.S. is an important player of WTO and if the U.S. is not a party to it; the WTO would be synonymous to a toothless tiger.
Nevertheless, arbitration under Article 25 of the DSU rules can act as an alternative to the hierarchal redressal system, as well as, solving disputes through bilateral agreements can be another alternative during the time of this existential crisis. The proposed idea of forming a Multi-party Interim Appellate arrangement will not succumb for long because the U.S. will not be its part and as it is certain, U.S. forms a considerable part of international trade, thus, there will again be a situation of deadlock. Moreover, choosing such interim mechanisms for the long run can raise a threat to the uniformity of rulings that WTO embraces. All in all, WTO is currently under jeopardy and it can be the beginning of the end if a solution to the crisis is not found in a timely manner. As of now, the Supreme Court of the international Trade ceases to exist and is in a life or death moment.
How Local Governments in China can Utilize New Infrastructure Policy to Promote Development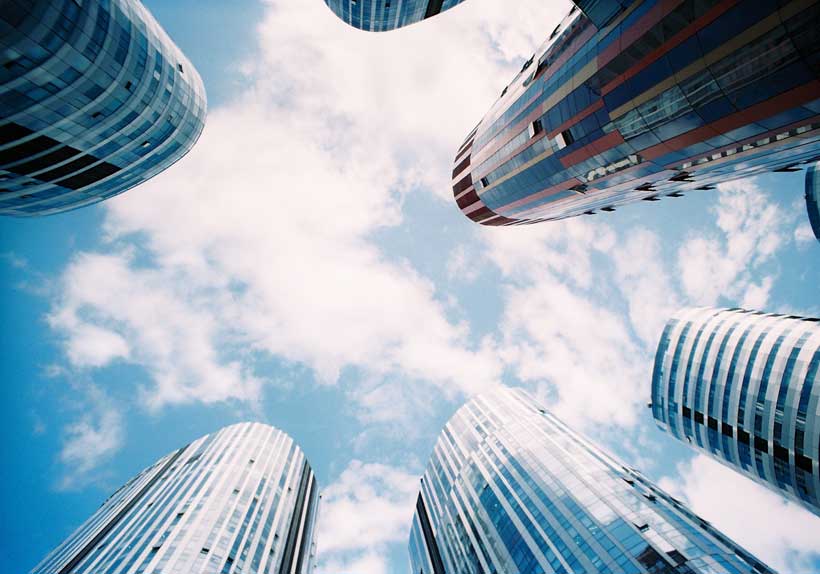 Authors: Chan Kung and Wei Hongxu*
In an effort to promote economic recovery, the central government, local governments, and enterprises have placed high expectations on the investment of new infrastructure, hoping it would promote the development of the digital economy, so as to enhance the internal driving force of economic development. Especially when the scale of local special bonds is expected to be increased and again issued ahead of schedule, many local governments hope to seize the opportunity of digital economy development and increase investment in new infrastructure areas to drive regional economic development. Unlike the conventional economy and conventional infrastructure investment, the new infrastructure is not a simple way to boost investment, but rather to help the conventional industries realize digital and intelligent transformation as soon as possible, and to create new consumption, new manufacturing, and new services. While the new infrastructure investment brings a new economic model, it is different from the past in terms of content, mode, and financing channels. It requires local governments to make corresponding changes with market-oriented thinking.
New infrastructure investment is not only the demand side of local users, but also the supply side of technology investment. From the perspective of the scope of new infrastructure, new infrastructure projects include 5G base stations, ultra-high voltage (UHV) electricity, industrial Internet, intercity high-speed railway, intercity rail transit, new energy vehicle charging piles, artificial intelligence, and Big Data centers. At present, rail transit and new energy infrastructure are not much different from conventional infrastructure investment. The degree of local participation of UHV electricity is limited, while the investment in other aspects, such as 5G base stations and Big Data centers, is relatively mature in technology and has good market supply capacity. In other aspects, it is more necessary to start from the aspects of technology research and industrial cultivation, and to invest in projects that encourage innovation and industrial park construction. Therefore, this requires not only clear investment objectives on the demand side, but also needs to expand the supply side such as technology research and application at the same time, which undoubtedly increases the complexity of new infrastructure investment.
At the same time, the sources and financing channels of new infrastructure investment still need to be explored. Recently, local governments in China have begun planning to finance new infrastructure projects through issuing special bonds, and many local governments have put new infrastructure projects on their agenda. Some market analysts believe that at present, 5G is still mainly invested in base stations. Generally, telecommunications companies such as China Unicom and Mobile Communications can invest on their own without issuing special bonds, thereby the special bonds can be invested in projects related to data centers. However, such projects are only available in first-tier cities, and there are not many such projects in second-tier, third-tier, fourth-tier, and fifth-tier cities. New infrastructure projects should be more market-driven and local governments should avoid excessive involvement via direct investment in industrial projects. Local governments also need to promote the public-private partnership (PPP) model and introduce more social capital to improve efficiency and broaden financing sources.
Even for new infrastructure projects funded by special bonds, attention should be paid to the financing capacity of the projects to avoid adding to the financial burden. There are two main ideas for the new infrastructure special bond declaration projects in many provinces. One is to build a digital information application platform at the county and district level based on the resources of the provincial and municipal cloud platforms. The second is to promote the optimization and upgrading of conventional infrastructure projects with the theme of digital and wisdom. Some local finance people worry that many of these projects are packaged around the concept of "new infrastructure" and are mostly non-yielding or low-yielding projects that may require the government to cover future bond payments. Therefore, the special bond for new infrastructure construction should be invested in public welfare projects that can generate income, rather than public welfare projects that do not.
At the same time, there are new requirements for investment entities in new infrastructure investment. Some financial institutions said that after the issuance of new infrastructure special bonds, most of them will eventually be invested in local urban projects. However, local urban projects were good at conventional infrastructure construction, unfamiliar with new infrastructure construction, and lacks experience in new infrastructure project operation. If we speed up the construction of new infrastructure projects without considering the actual situation, it will easily lead to the mismatch between the capacity and the project requirements, and drag on the development of local governments and enterprises. In particular, unlike conventional investment in forming fixed assets, a considerable part of new infrastructure investment in research, personnel training, and other forms of intangible assets will be formed. The conventional urban investment model does not have the ability to use and dispose of these assets. At the same time, the large amount of hardware equipment invested in the new infrastructure is different from the conventional "iron and steel foundation". Its wear and tear, operation, and upgrading all require continuous follow-up investment, which cannot be "invested all at once." These are also not available in some conventional urban investment enterprises. If the local government cultivates and supports relevant enterprises by means of industrial investment, it needs more consideration in terms of income distribution and asset management. Such investment cannot be simply measured by the unit of land and capital, but more in the form of equity investment such as industrial funds and venture capital. In this respect, the local government needs to have the investment entities and relevant personnel with the ability to invest in relevant industries.
Different from the past, local governments need to play their roles in market construction and maintenance, investment entities, and end-users in promoting new infrastructure investment and the development of the digital economy. In the cultivation of the digital market, market demand, and the maintenance of the market order, local governments should play the role as a supervisor, take the development of the market as the guide, and develop the local digital market. In terms of investment, it is necessary to start with basic research and development and personnel training, promote market-oriented investment and technological innovation to enhance the competitiveness of the digital industry. In terms of end-users, it is necessary to integrate their own digital resources, establish a public digital space, and expand digital demand with the digital transformation of public services and government affairs as the direction. These three new roles are the basic problems to be solved in the process of promoting new infrastructure.
While much attention has been paid to new infrastructure, the reality is that, in terms of overall size, it needs to be recognized that infrastructure investment is still dominated by conventional infrastructure projects, with new infrastructure as defined by the market accounting for less than 15%. ANBOUND is not a proponent of separating infrastructure from the old and the new, so one cannot fully "bet" on new infrastructure to revive the post-pandemic economy. From the perspective of economic development trends and current reality, the role of new infrastructure is to promote the coordinated and integrated development of digital technology to industry and regional economy. Therefore, local governments need to make good use of fiscal expansion policies and financing tools to build new infrastructure, rather than investing for investment's sake, they need to pay attention to the trend of economic digitization and promote the market efficiency and the expansion of market space.
Final analysis conclusion:
Promoting economic recovery and the development of the digital economy with new infrastructure are the keys to current macro policies. In this regard, local governments need to pay attention to the differences between the new infrastructure and the conventional infrastructure model, and they need to make corresponding adjustments in the investment model and development thinking so as to give full play to the efficiency of the digital economy.
*Wei Hongxu, graduated from the School of Mathematics of Peking University with a Ph.D. in Economics from the University of Birmingham, UK in 2010 and is a researcher at Anbound Consulting, an independent think tank with headquarters in Beijing. Established in 1993, Anbound