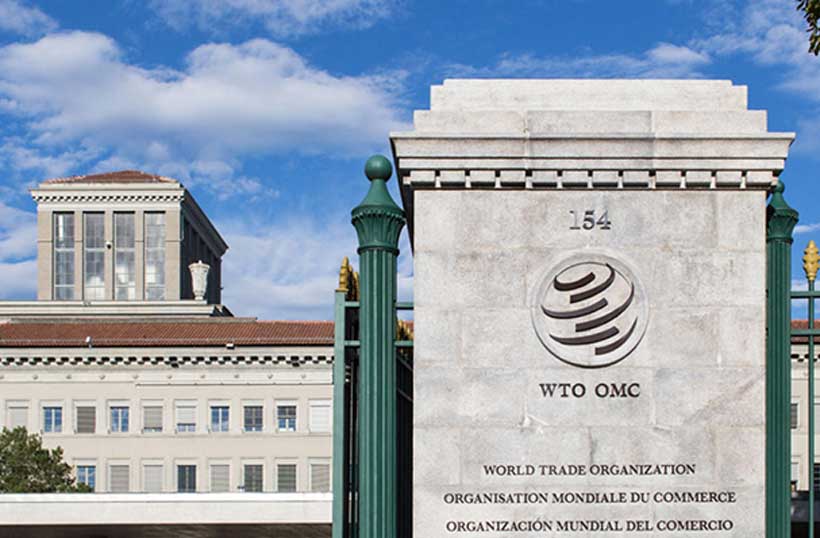 Is it time to review China's 'developing country' status at the WTO, considering its economic might?
US president Donald Trump criticised China for engaging in unfair trade practices by taking advantage of its 'developing country' status in World Trade Organisation. President Trump also criticised World Trade Organisation for allowing countries like India, China, South Africa to engage in such practices that effect American economic interests. (Mason and Lawder 2019)
Trump argues that China is not a developing economy as it claims to be. He considers China to be developed economy that does not deserve preferential treatment from the WTO and developed countries such as the USA.(Mason and Lawder 2019)
China is the second largest economy in the world with $13.37 billion GDP. China is a major source of foreign direct investment in all corners of the world and provides billions of dollars in overseas development assistance. Twelve of the 100 largest companies in the world by capitalisation are Chinese, as are roughly one in eight of the world's billionaires. (Cutler and Doyle 2019)
The question of Chinese exploitation of WTO arises due to the economic explosion China has achieved over 30 years. It is the world's second largest economy and yet unlike any other country enjoys the economic benefits arising out of being categorised as a developing country. This article will further go ahead to trace China's journey to WTO and the result of being a developing country in WTO.
Tracing China's journey to WTO
After the heavy destruction caused by World War 2, countries including United states, United Kingdom and allied forces came together to discuss the economic reconstruction of the world. This meeting was called the Bretton Woods Conference. As a result of the conference, countries came together to establish the International Bank for Reconstruction and Development (IBRD) and International Monetary Fund (IMF).
International Trade Organisation (ITO)was also proposed to establish rules and regulations for international trade. But this was not supported by USA and hence, ITO could not come into existence. GATT or General Agreement on Trade and Tariffs was adopted in its place.
On July 10, 1986 China signed the General Agreement on Trade and Tariffs. Later, in the 1995 Uruguay rounds, GATT was replaced by World Trade Organisation (WTO). GATT only focussed on goods trade and did not cover trade in services and Intellectual Property Right.(Lardy 2001)
While GATT is set of multiple agreements signed and abided by nations, WTO is an intergovernmental organisation which focussed on trade of goods, services and intellectual property rights. (Lardy 2001)
After the opening up of its economy, China witnessed rapid growth in 1980's. China had massive trade and ability to attract foreign direct investment. Chinese leadership came to understand that their liberal foreign investment regime and low-cost labour markets give them a wonderful opportunity to participate and compete in international markets and that this participation could provide a sustainable base for the continued growth and development of their domestic economy. (Lardy 2001)China requested to join WTO in November 1995, and on December 11, 2001, it officially became a member of WTO.
World Trade Organisation (WTO)
The WTO has 164 members and 23 observer governments including Iran, Iraq, Bhutan, Libya etc. ("WTO | Development)
WTO functions("WTO | Development)
Administering WTO Trade Agreement

Act as forum for trade negotiation

Monitoring trade policies

Cooperation with other international organization
WTO Agreements("WTO | Development)
For Goods – Marrakesh Agreement (1995) and Trade Facilitation Agreement (2017)

For Services – General Agreement on Trade in Services

For Intellectual Property – The Agreement on Trade-Related Aspects of Intellectual Property Rights (TRIPS)
Benefits to Developing Countries in WTO:
Special and Preferential Treatment
The WTO Agreements contain special provisions which give developing countries some levy and benefits in their conduction of trade. The WTO also makes developed countries treat developing countries more favourably than other WTO Members. These provisions are referred to as "special and differential treatment" (S&D) provisions.("WTO | Development)
The special provisions include:
longer time periods for implementing Agreements and commitments
measures to increase trading opportunities for developing countries
provisions requiring all WTO members to safeguard the trade interests of developing countries
support to help developing countries build the capacity to carry out WTO work, handle disputes, and implement technical standards, and
provisions related to least-developed country Members.
It is important to note here that the WTO does not define countries as developed or developing. Countries declare their status themselves. According to the WTO, two-thirds of its 164 members, including China, currently consider themselves developing countries.
Non-Reciprocal Preferential Treatment
Non reciprocal preferential treatment for developing countries states that the grants and trade concessions given by developed countries to developing countries are not on reciprocal basis. It means the developing countries are not expected to make matching offers or concessions in return to the developed countries. ("WTO | Development)
Restrict Imports
GATT and WTO give developing countries the right to restrict imports in order to promote or protect their local industries or assist in cases of Balance of Payment difficulties. ("WTO | Development)
The World Trade Organisation explicitly states that international trade should benefit the economic development of developing and least developed countries. ("WTO | Development) The above-mentioned provisions also facilitate the same. This is to ensure that developing countries protect their agriculture sector and other industries which might be affected due to competition from goods of developed countries.
How did the developing country status facilitate Chinese economic growth?
China with its industrial strength, facilitated voluminous trade and enjoyed the benefits of free trade with other countries while protecting its local industries at the same time. The developing country status allowed China to subsidise its industries, support state-owned firms and discriminate against foreign investors. It had the opportunity to expand its domestic industries exponentially and further improve trade. This can be understood by the given data.
In 1995, Chinese imports and exports of goods totalled to $280.9 billion or 3 percent of the global trade. As of 2018, its total trade of goods jumped to $4.6 trillion or 12.4 percent of global trade. China is the world's largest trader currently. USA comes only after China as the world's second largest trader at 11.5 percent of total trade.("Is China the World's Top Trader?" 2018)
Taking advantage of the non reciprocal preferential treatment, China does not have to give concessions to developed countries like USA while they are obligated to give preferential treatment to China. China exported $480 billion worth of goods to the US in 2018 (19 percent of all its exports), but only imported $156 billion. In the case of Hong Kong, China exported $303 billion in 2017 (12.2 percent of total exports) and imported just $9 billion (0.4 percent of total imports).("Is China the World's Top Trader?" 2018)
Thus, in 2018, China exported $2.49 trillion in goods while it imported $2.13 trillion. China's exports usually surpass their imports. Developed countries on the other hand, like USA, import more than they export. In 2019, USA trade deficit was $617 billion.
Chinese products and services overseas are levied lower rates of duty due to its developing country status. While China imposed high tariffs on its imports and offered more subsides to local producers, in order to protect domestic industries.
Also, the terms of WTO helped in forced transfer of technology and theft of intellectual property from the developed countries, benefitting China. (Lee 2019) Developed countries and other observers of international community claim this to be unfair asit puts developed countries at a relative disadvantage.
China's Economic Might
China has always claimed to be a communist and socialist country. Historically, it has been dead against market reforms, opening up its economy and opposed anything that held western values. However, rapid industrialisation followed by opening up its economy, market reforms, trade with other countries, joining WTO, all facilitated rise in its economy. China has scored remarkable achievements in economic and social terms being a part of WTO. ("China in the WTO: Past, Present And Future" 2012) (Hu and Khan 1997)
2nd largest economy in terms of GDP
1st largest merchandise exporter
2nd largest merchandise importer
1st destination for inward FDI among developing countries
1st investor for outward FDI among developing countries
Developing country status
In spite of its economic development, China claims that it is a developing country because of its huge population and low per capita income. China's Gross national income per capita is $9460 as per 2018 and it is classified as upper middle-income country by world bank. (Hu and Khan 1997) As per world bank indicators, countries with Gross National Income of $12,056 and above qualify as developed country. Hence, as per criteria China claims itself to be developing country and refuses to revoke its status.
Chinese Vice Commerce Minister Wang Shouwen said that Beijing will not allow other members to deprive China of the special and differential treatment that developing members deserve. His statements suggested that China is adamant on its developing country status and would reject future commitments if China's status was questioned. (McDONALD 2018)
Martin Khor, Director of south centre said the following about China's developing country status, "If China is forced to take on the duties of a developed country and forego the benefits of a developing country, the west could soon ask other developing countries that are ahead of China (at least in per capita terms) to do the same. China's fight to retain its developing country status is of interest not only to the Chinese people, but also to their counterparts in other developing countries."
If the developing countries or parts of the world feel that the economic criteria to categorise a country as a developed or developing nation is partial or not right, countries need to fight for a revision of such criteria. The excuse that some countries do not want to comply with the established standards, citing which China refuses to revoke its status, is unacceptable.
China also claims that many WTO rules have actually favoured the US and other developed countries, in the areas of agricultural support, textile quotas and intellectual property rights protection. (Lee 2019)
China defends its developing country status with the above arguments.
Conclusion
Development is a multidimensional concept that includes GDP or GNI per capita, but it includes other dimensions as well. A particular country can be more developed in some of these dimensions, and less so in others. This multi-dimensionality complicates the classification of countries as "developed" versus "developing."
And hence, what really calls for a question is that, should the standards of measuring or categorising a country as developing and developed nation change? The world's second largest economy (or actually the first largest economy as per purchasing power parity) is still categorised as a developing country. This is because the standard for such measurement is Gross Domestic Product per capita and Gross National Income per capita.
Should the feature for measurement change to nominal GDP or GDP as per PPP or any other economic indicator? A change in this criterion will bring about a lot of changes in the international economy. Is that a good change for the world? Will that change economically benefit the world countries? These questions are a subject of a whole new research.
In the current scenario, China can be rightly considered as a developing nation in WTO. When a certain standard is set it should be unbiasedly applied to all countries what so ever. However, With the approaching global recession, recent trade war between USA and China and with President Trump threatening to pull out of WTO, now is a good time to re-evaluate the economic status of countries.
Central Bank Digital Currencies: What do they offer?
The decision of the government of El Salvador to adopt bitcoin as legal tender has invited mixed reactions from around the globe. Notwithstanding the pros and cons of the issue, the message is loud and clear – digital currencies are here to stay.
The total market cap of bitcoin has reached 600 billion US dollars by March 2021. Cryptocurrencies have captured the imagination of rich and poor alike. The percentage of cryptocurrency users has been steadily increasing in countries facing financial instability and grappling with weak currencies. Latin America has seen large scale activity in bitcoins, especially in countries like Venezuela and Columbia. Nigeria likewise has emerged as a hub for bitcoin trade given the challenging economic climate in the country. The Central Bank of Nigeria (CBN), in a February directive, had warned banksand financial institutions of facilitating payments for cryptocurrencyexchanges.Cryptocurrency trade has grown to such volumes that it can't be overlooked by the state actors.
States and Central Banks unable to buck the trend are contemplating their own version of digital currencies. So, do ordinary citizens gain something from the Central Bank Digital Currencies (CBDC's)?
Societal and Environmental concerns
Experts have already pointed out serious pitfalls of allowing a free hand to decentralised currencies outside the regulatory framework of the governments. Crime syndicates use cryptocurrencies as safe conduits for money laundering, cross-border terrorist financing, drug peddling and tax evasion. Recently an FBI operation, "Trojan Shield", which busted a criminal underworld along with the seizure of millions worth of cryptocurrencies, further echoed the proximity of criminals with the crypto-world. Several cryptocurrency frauds have unearthed in recent history. The widespread popularity of cryptocurrencies has diluted the globalstandardson KYC (Know Your Customer) and AML (Anti Money Laundering), providing room for criminals and lawbreakers.
The energy-intensive nature of cryptocurrency mining has raised concerns about its impact on climate change and pollution. China and Iran have recently put stringent controls on bitcoin mining owing to environmental pollution and power blackouts. It is bizarre that the total electricity used for bitcoin mining surpasses the total energy consumption of all of Switzerland.
Threat to sovereign power
Decentralised currencies pose a grave threat to the sovereign power of the governments. Several States and Central Banks have thus stepped in to maintain their relevancy, by announcing their version of digital currencies, backed by sovereign guarantee. In the latest Bank of International Settlements (BIS) paper, 86% of 65 respondent central banks have reported doing some research or experimentation on Central Bank Digital Currencies.
China leads the rest
China is quite ahead in the development of its CBDC compared to all other nations. China has already distributed some 200 million yuan (US$30.7 million) in digital currency as part of pilot projects across the country. By early implementing the digital yuan, China expects to challenge the US dollar's hegemony as the international currency. In future, China hopes to achieve more international trade through a digital yuan, which would further China's global ambitions and effectively push plans like the Belt and Road Initiative (BRI). Moreover, it provides China with sufficient strength to effectively bypass US sanctions in any part of the world.
The Federal Reserve and the European Central Bank have taken a more cautious stance and indicated that they are not in the race for the first place. In late May, Fed Chair Jerome Powell announced plans for a discussion paper on digital payments, including the pros and cons of the US Central Bank currency. European Central Bank Chief Christine Lagarde said her institution could launch a digital currency only around the middle of this decade.
Why CBDC's may not offer anything new
Only stringent regulations or an outright ban on decentralised currencies could control money laundering and financing of crimes through digital currencies. It is unlikely that the introduction of CBDC's would hamper the flow of illicit money through decentralised channels. In all probability, criminal elements would still run their show through decentralised currencies where there is anonymity and the lack of regulations.
CBDC's may perhaps offer fast and real-time settlement of payments. While this is a plus, the existing bank payment systems already provide for swift and sophisticated transaction processing. So, real-time settlements are nothing new and certainly not a novel innovation. Moreover, cross-border transfers might not see any revolutionary change because these transfers still have to go through the existing regulatory frameworks.
CBDC's would boost the surveillance mechanisms of the State. It would put every transaction under the government scanner. Individual privacy will be a major causality if proper safeguards are not incorporated. Brighter sides are that the government could effectively target economic crimes like tax evasion with greater ease and a reduced carbon footprint.
Threat to the banking system
Though the actual modalities have not come out, reactions from Central Banks indicate that CBDC's will co-exist with the existing fiat currencies. The new system can potentially destabilise the present banking system and the financial intermediaries. Proposed digital currencies are backed by the Central Bank, which could never go bankrupt. In the existing system, money is secured by the guarantee offered by private banks. In a period of economic instability, citizens might pull too much money out of banks to purchase CBDC's, backed with better security and consequently triggering a run on banks.
Back to centralisation
The introduction of digital currencies is out of necessity to preserve Central banks' legitimacy in the face of the cryptocurrency boom. It possibly will protect the citizens from the extreme volatility of decentralised currencies and may serve as safer mediums of exchange. Since it is backed by sovereign guarantee, it might also act as a better store of value. But, CDBC's would expand the state power and cause the continuance of the regime based on "trust" in governmental institutions, which was precisely what decentralised currencies like bitcoin had intended to annul. Essentially, CBDC's would bring in more government to our daily lives, which is rather regressive and goes against the spirit of modern libertarian values.
Rise of Billionaires In India, Lobbyism And Threat To Democracy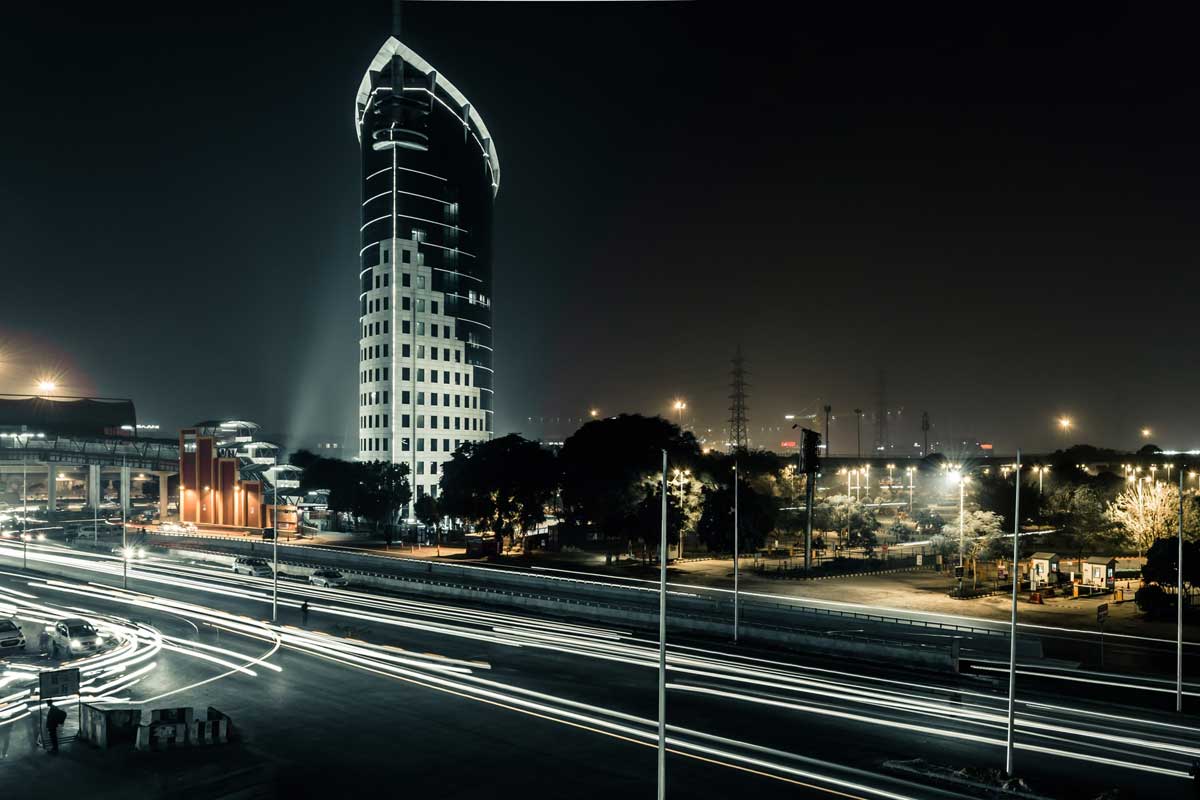 Let me start by asking you – Have you watched Oliver Stones' 1987 masterpiece, 'Wall Street'? Great! For those who haven't, here is a quick reflection of its storyline. This movie is a premise with a promise, and exert its audience to seek an answer to one of the most neglected question in the philosophy of ethics and greed – 'How much money is enough money?'. Michael Douglas plays an unsparing millionaire raider Gordon Gekko. Bud Fox, played by Charlie Sheen, is a stockbroker full of ambition, doing whatever he can to make his way to the top. Fox is enchanted by Gekko, and entice him into mentoring him by providing insider trading information. Although Fox is loyal to his mentor Gekko, throughout the film, he is seen asking the millionaire trader Gekko, "How much money do you need to be satisfied with? How much is enough?". And each time Gekko ponders and thinks hard, but the truth is, he himself doesn't know. There is a scene in the movie where Gordon Gekko uses Fox's inside information to manipulate the stock of a company that he intended to sell off, while throwing its workers, including Bud's father. When Bud hears about his father losing the job along with other workers, he experiences deep agony and immediately repents his participation in the millionaire's duplicity and deception. He storms to his office and asks again, "How much is enough, Gordon?"
And, Gekko answers – (Source :Wall Street, 1987)
"The richest one percent of this country owns half our country's wealth, five trillion dollars… You got ninety percent of the American public out there with little or no net worth. I create nothing. I own. We make the rules, pal. The news, war, peace, famine, upheaval, the price per paper clip. We pick that rabbit out of the hat while everybody sits out there wondering how the hell we did it. Now, you're not naïve enough to think we're living in a democracy, are you, buddy? It's the free market. And you're part of it."
Now, what this scene exposes is the adrenaline rush of power that wealth provides. But, what this scene also highlights is how this power of wealth has created a society where corporate empires are thriving through lobbyism, while middle-lower class are palpitating in a life of destitution. And in case you are thinking how a 1987 American classic like 'Wall Street' is relevant to the rise of billionaires in 2021, here is the answer – wealth, national morality and democracy – all symptomatic of a thriving country. But, with the rise of billionaires in India, this is exactly what is at stake.
Corporate Political Activity (CPA) – When Corporations Colonizes The State
Luis Fernandez said, "Either we can have democracy or a great amount of wealth concentrated in the hands of few. We cannot have both". So, what did he mean by this? For starters, hoarding of wealth not only gives you the liberty to buy luxury goods, but it also gives you the freedom to buy votes, laws, and legislation. How? Well, corporate involvement in any democratic ecosphere is usually manifested into a corporate political activity (CPA). This corrupts the democratic process by excluding the citizens from policy decision-making. Thereby, privatizing profits for corporation and socializing the loss among citizens(Daniel Nyberg,2021). So, how is this accomplished? It's achieved through a specialized team of people called – Corporate Lobbyists. They act as a mediator between the political parties and the corporation they work for. But, what do these billionaires lobby against? Mostly tax deregulations. However, the devil hides in details – Most billionaire monopolists lobby against anti-force entrustments, giant banks lobby against risk regulations, polluters in the private sector lobby against environmental regulations, and private corporations lobby against public services. Each one of these is detrimental to the growth of any democracy because lobbyists act out in the interest of billionaires and influence government policy-making by taking in no account of public interest (Mehrsa Baradaran, 2019). In simple words – they suggest extraneous elements in decision-making and subvert the public interest in areas like infrastructure (highways, airports, and massive scale projects under the Jawaharlal Nehru National Urban Renewal Mission in 63 cities), natural resources, and energy (gas, oil, petrol, energy), telecom (3G and 4G technology),military (weapons and aircrafts), mining (where giant corporations have developed stakes making billions on India's tribal heartland), and agribusiness (seeds, privatization of agriculture sector), etc. And, how does this work? Keep reading.
You must be aware of the ongoing farmers' protest since last year. It is strictly against two issues. First being the 'three new farm laws' introduced by Modi government. Second, being the agitation against India's two richest billionaires – Mukesh Ambani and Adani, who are close to Modi and is believed to profit from these new farm laws. These two billionaires have been eyeing India's farm sector for a while now. In 2017, Ambani expressed his interest in investing in the agriculture sector. His Jio Platforms, today, is leveraging its partnership with Facebook to dilate into this domain with Jiokrishi app, which will ease out the farm-to-fork supply chain. The company's records suggest that it source(ed) 77% of its fruit directly from farmers. Now, currently, the farmers take their produce to wholesale markets, governed by APMC (government body). APMC in every State decides the price it will pay to the farmers for their produce. Remember, this market becomes the central point for government acquisition of food grains. With the new farm laws, a giant corporation can directly approach the farmers, buy and pay for the produce at an agreed amount. In short, this new farm law aims to abolish this structural network and privatize it. But, this is just structural damage for farmers. As I mentioned earlier, the devil hides in details – The news laws do not make a written contract between the farmers and corporations mandatory. This means that if there is a conflict of interest between both parties, it will be extremely difficult for farmers to prove that a corporation has breached that agreement. Additionally, this law states that a farmer has no right to take these disputes to an independent judiciary for justice. Instead, they would have to reach out to two bodies – a conciliation board (district-level administrative officers) or to the appellate authority. Now, both of these bodies are dependent on government, which can potentially revert the case in favor of corporations. This law also has a grave danger of impacting the minimum support price that government bodies offer to farmers in case of a declined price fall for their produce during a particular season. The farmers here are sailing on a boat of uncertainty, economic chaos, and policy madness —- all favoring the interest of the giant corporates instead of the public; more specifically, the farmers, who are the beating heart of an agrarian economy like India.
Remember, The Rafael deal? The deal was given to a Ambani brother, who had minimal to no experience in aircraft. Rafael offset contract has been given to Reliance Defense, which was formed 12 days before the announcement of the Rafael deal. 'Mediapart', a French-language publication, quoted Francois Hollande (2018), "It was the Indian government that proposed this service group (Reliance), and Dassault which negotiated with Ambani. We had no choice. We took the interlocutor who was given to us." Two weeks back, the French newspaper 'LeMonde' dropped a bombshell stating that the French authorities passed off Anil Ambani's $162 million tax after Modi-led NDA government negotiated Rafael deal with France based Dassault Aviation. Another example- Back in 2018, when the Modi government approved the privatization of six airports, it also relaxed the prerequisite requirements. BJP allowed companies with no prior experience in this sector to present their bid. After deliberation, all six airports were given to Gautam Adani, the second-highest billionaire in India with no history of running airports. Today, in 2021, Adani Airports has acquired 23.5% stake in Mumbai International Airport Ltd(MIAL), and is set to extend the stakeholding percent to 74%, which will give Adani group the ownership of the upcoming Navi Mumbai airport in which MIAL holds majority stakes. His other ventures in sectors like Adani green energy, power, and transmission hold a close-by narrative. His Carmichael coal mine project in Australia has earned him an infamous 'climate change villain' title. Tax deregulations is the primordial goal of corporate lobbyists, and they seem to be winning. The Indian government last year announced that it had reduced the rate of tax for certain existing companies at 25.17% , the lowest since 2010. There is an extra tax deduction of 15% from earlier level of 25% for start-ups. One would argue that the low tax rate would increase international corporate investments. But recent studies show that businesses are moving to countries like Bangladesh, Vietnam, Indonesia for labor-intensive operations. Thereby, failing to bring employment to the country.
Figure 1: The rate of tax imposed on corporates by the Indian government in the last ten years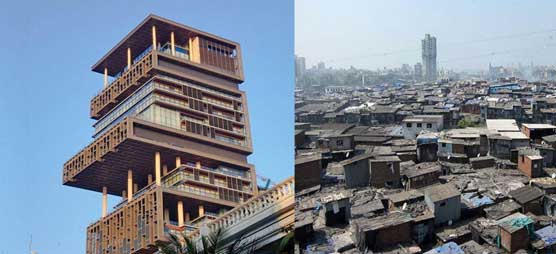 Figure 2: Mukesh Ambani's $2 billion house overlooking the slums of Dharavi – The world's largest slum. Source of the image : www.thecharette.org
Tax deregulation, tax invasion, and corporate lobbying are not the only problems that manifest with the rise of billionaires in India. The most chronic and malignant effect is the ever-widening gap between the rich and poor, threatening economic justice and social cohesion in a society. This economic gap is so dilated that it becomes a life of excess for these billionaires and destitution for the rest of the 1.38 billion Indians. According to Forbes magazine, the third richest Indians – Mukesh Ambani ($84.5 billion), Gautam Adani & family($50.5 billion) and Shiva Nadar($ 23.5 billion) own 60% of the country's wealth. India's top three richest people have added over $100 billion between them. In fact, since the initial lockdown in March 2020, India's top billionaires increased their wealth by 35% during COVID-19 pandemic. According to Oxfam report, India's top 100 billionaires witnessed their fortune increase by staggering number of Rs 12.97 trillion. This amount could have provided every 364 million poor Indians a cheque for ₹94,045 each. So, what was the economic status of the working class? They suffered abominably during COVID, while billionaires thrived. The study, 'State of Working India 2021 – One year of Covid-19', by Azim Premji University, revealed that the economic recession caused by the COVID-19 has pushed 230 million Indians below the poverty line. This number accounted for and contributed to the global increase in poverty by a whopping 60% in 2020. The study shows the loss in monthly income earning for all kinds of workers. The fall was 17% for temporary salaried jobs, 18% for self-employed, 21% for daily wage workers, and 5% for permanent salaried workers. This ever-widening gap of economic inequality in India goes against every fiber of true democracy, where public resources and rights like healthcare, education, COVID relief financial aids, etc., instead of being elevate, are subverted. Gabriela Bucher, Executive Director of Oxfam International said, "Rigged economies are funnelling wealth to rich elites who are sailing through the pandemic in luxury and ease, while those on the frontline of the pandemic — medical assistants, healthcare workers, and market vendors — are struggling to pay the bills and put food on the table". Existence of these billionaires in any society is symbolic of a theocracy thriving and a democracy that's palpitating. Times like these demand a moral obligation to question, resist and fight against the economic injustice, not just for ourselves, but for our children and many generations to come by. Remember, power seeks self-preservation first and foremost. The billionaires will do anything and everything to continue hoarding resource, wealth and pass it to their heirs. So, the question is not – when will this stop? But, what are you going to do about it?.
The light side (SMEs) and the dark side (virtual currency) in post-covid Italy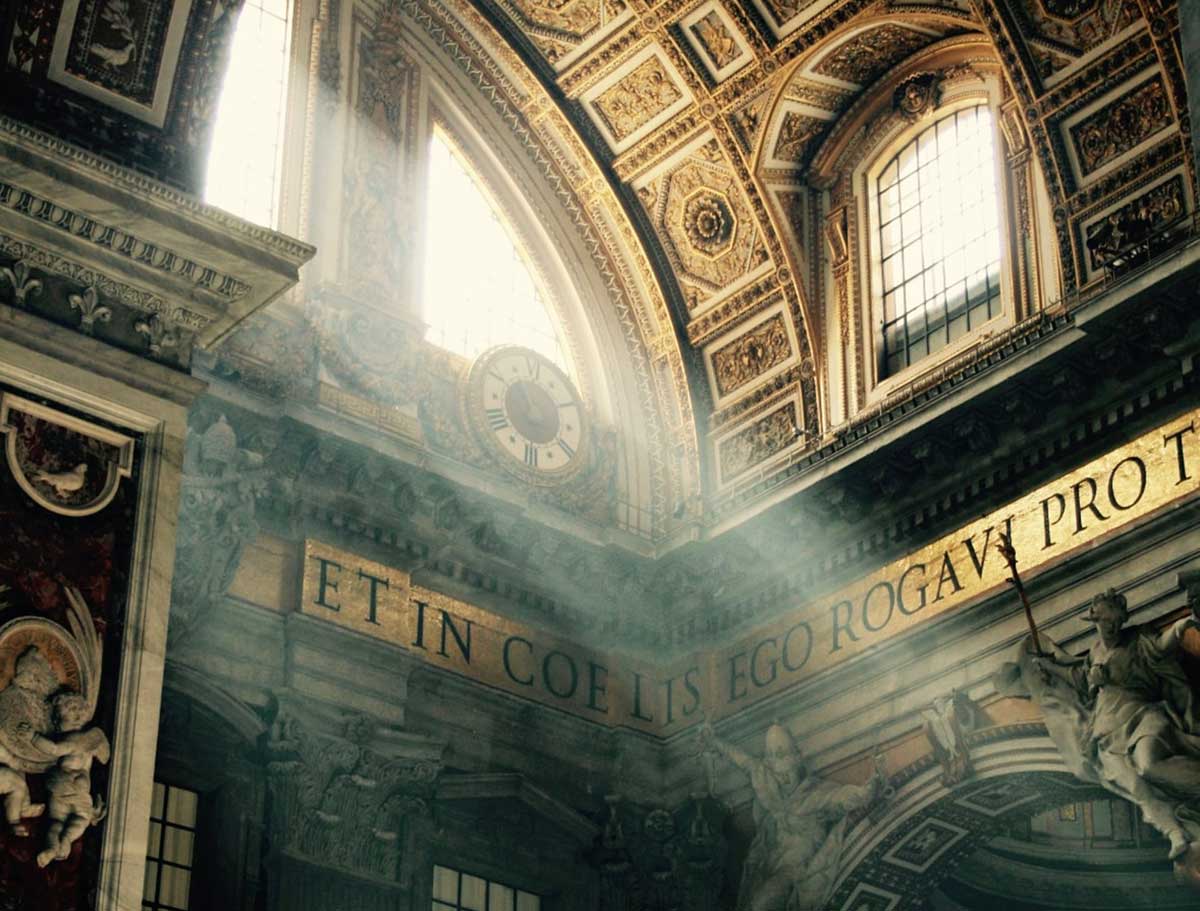 With a view to assessing the impact of the pandemic that has been afflicting Italy since the beginning of 2020, I think we should examine the careful analysis made by the National Commission for Listed Companies and the Stock Exchange (Consob) in its report on the year 2020.
2020 was one of the worst years for Italy in economic and social terms since the end of World War II. After experiencing a significant fall in GDP, the country has been moving towards economic recovery since the second half of the year and, more markedly, in the early months of 2021, and is showing its own willingness to tackle the unresolved problems, by also taking advantage of the change in the EU's fiscal policy attitude, which is a necessary foundation for cohesion among Member States.
The 2020 results confirmed the assessment that savings and exports are the two pillars of the country's economic and social strength. The protection of savings by public institutions follows rules that have been tested and perfected over time. Nevertheless, they need to be updated in the light of technological innovations in the financial sphere. The most solid protection, however, remains its anchorage to real activity, the progress of which is shaped in Italy by export performance. On the other hand, private consumption and public spending show that they have not the momentum they have in other major world economies.
One of the few positive aspects emerging from the report is that the savings ratio of Italian households compared to their disposable income grew by 50% in 2020. Excluding savings invested in listed companies, its yield remained rather low, close to zero.
Considering the amount of financial assets owned by Italian households, each percentage point of return can be estimated at around 30 billion euros, i.e. almost 2% of GDP, the size of a good public budget plan and fiscal manoeuvre of the past.
Taking into account the management charges, savings have contributed significantly to sustaining market stability, but without producing real growth, although this effect is now the result of a crisis that arose for particular and contingent reasons.
Exports experienced difficulties, declining in volume by about one-seventh compared to 2019, due to the concomitant effect of falling global demand and quarantine-related obstacles to domestic production.
Imports fell more sharply, thus enabling Italy's foreign current account balance to remain positive and increasing slightly with regards to GDP.
In 2020 Italy's international investment position improved further, showing a surplus for the first time in three decades. The international financial market only partially recorded and acknowledged this favourable structural position of the country.
In the first quarter of 2021, world trade rose to higher levels than pre-crisis levels and Italy's exports continued to grow at double their rate, thus confirming the resilience and dynamism of Italian companies in the sector – a traditional cornerstone of our economy.
The financial account balance with foreign countries, which had recorded a slight negative balance in 2020, also turned positive, thus confirming the role of Italian savings as a pillar of stability – another Italy's point of strength.
Confidence in the Italian economy's ability to react has grown, as shown by the significant reduction in the spread between BTP and Bund interest rates. This is also the result of the decisions taken by the ECB to purchase significant amounts of public bonds and by the European Commission to suspend – albeit temporarily – the Stability Pact and launch the Next Generation EU Plan (NgEU).
The report under consideration, however, states that for the recovery phase to continue, we need to complement and supplement the decisions taken so far to boost companies' risk capital in view of improving their financial leverage and making them more willing to undertake new initiatives.
This phase provides an important opportunity for the tax reform that has been urged for some time and reaffirmed in the framework of the National Recovery and Resilience Plan (NRRP) implementing the Next Generation EU Plan.
State intervention for social purposes has reached unusual forms and levels, without anyway reducing citizens' pressure on public resources. This is not surprising because the rational content of human action leads to choose obtaining the best result at the lowest cost.
Private companies, especially the exporting ones, have been forced by competition to solve their problems without delay, so as to avoid being excluded from the market. Their ability to do so is a cornerstone of growth and a foundation for the good and smooth functioning of the democratic system, which has the power to correct the income distribution determined by productive and commutative activity through regulations, taxes and levies.
Conversely, when these forms are insufficient and savings are not used by private individuals, the State resorts to debt, but not always following a well-founded assessment of the intergenerational redistributive effects.
In this regard, the report insists on the fact that – on the basis of the yardstick provided by the laws in force – it is no longer possible to distinguish – with technical and legal certainty – of what currently currency and financial products legally consist – a content that is interrelated due to the connection ensured by the conversion platforms between virtual and traditional instruments.
The market uses a different yardstick from that of the existing legislation, which needs to be incorporated and integrated into it. The activity in movable assets, securities and forms that takes place in the field of financial information is also increasingly interfering with international relations and geopolitical equilibria, the stability of which plays an important role for exchanges with currency and nominal funds, especially as a result of the growing weight they have in a political scenario that is no longer at the height of the peace and prosperity achieved in the last thirty years of integration and cooperation between States.
However, the willingness expressed in various fora by government authorities to seize the opportunities opened up by technological innovations in capital movements and management should not be seen as acquiescence to the loss of market transparency, but as a desire to recover it by making use of the same financial innovations.
Therefore, the favourable attitude towards new techniques must be matched by clear rules on the emergence and exchange of encrypted instruments and their intertwining with traditional monetary and financial assets/liabilities, whether already digitalised or not, as an essential guide for operators managing liquidity and savings.
The spreading of virtual instruments has prompted the emergence of "technology platforms" enabling faster and cheaper ways for accessing payment and securities trading services than those offered by banks and other intermediaries and brokers.
We need to be careful, however, as the custody and exchange functions they initially performed have evolved to accommodate increasingly articulated and complex transactions, including the granting of credits secured by one's own or others' virtual instruments, or the conclusion of derivative contracts using cryptocurrencies (Altcoin, Crypto token, Stabe coin, Bitcoin, INNBC, etc.) as collateral, even for several transactions of the same type.
These new market segments are evolving rapidly and there seems to be a dangerous repetition of the experience before the 2008 crisis, when derivative contracts grew to ten times the size of global GDP.
Although with the necessary distinctions, it is likely that something similar is happening in the market for virtual monetary and financial products, especially the encrypted ones.
The use of these instruments in closed forms outside the participants in the initiative (permissionless) precludes private supervision (such as the one carried out by boards of auditors and certification bodies) or public supervision (by supervisory authorities). Without adequate safeguards (rules and bodies), the result is a deterioration in market transparency, which is the foundation of lawfulness and operators' rational choices.
The well-known negative effects include the shielding that these techniques allow for criminal activities, such as tax evasion, money laundering, terrorist financing and kidnapping. The concentration in the possession of cryptocurrencies that has recently been ascertained may reflect this aspect of the problem.
For Italy, the problem raised has particular connotations compared to other countries due to the existence of a constitutional provision that attributes to the Republic the task of encouraging and protecting savings in all its forms, as well as the task of regulating, coordinating and controlling the credit exercise and operation.
It would be improper and inappropriate to attribute to the specific phrase "savings in all its forms' and to the credit to be protected a connotation that would also embrace virtual instruments, without going through a specific regulation.
If this were to happen, the responsibility for the consequences suffered by savers could fall on the State, as has already happened in the past, because of the covert or overt legitimisation of their existence and the awareness that through financial innovations market manipulation and the consequent ruin of savers can be achieved.
Therefore, the existence and operation of a security system – even if left to private individuals – must be guaranteed and supervised by the State which, however, must bear in mind that the spreading of digital techniques in finance poses specific requirements and needs that must be addressed globally, otherwise its effectiveness will be reduced.
The legitimisation of the existence of "virtual savings", in various forms, is now a reality that intersects with savings generated in the traditional way, i.e. without spending a portion of the income produced by labour or capital.
We are faced with radical changes that must be tackled being fully aware of their content and urgency in view of avoiding negative consequences on the micro and macro-systemic stability of the securities market and, in this way, on the savings and economic growth needed to protect them and use them properly.
An obligatory step is to reaffirm that the legal validity of contracts is only guaranteed by their denomination in sovereign currency. If – as it would appear to be the case – we intend to recognise the existence of private currencies, users must make it clear in a specific contractual clause that they are aware of the risks they are running in using non-public currencies.