US Percentage of World's Coronavirus Cases Is Declining, but the libertarian policies remain catastrophic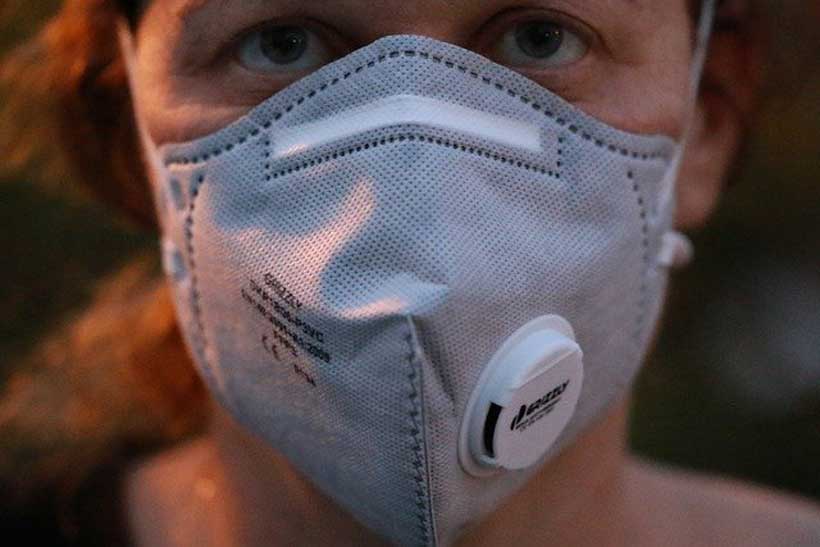 At the start of the day on May 2nd, the U.S. had 4.2% of the world's population and 33.3%, or one-third, of all coronavirus-19 cases.
At the start of the day on May 10th, the U.S. had 32.9% of cases. The decline from 33.3% to 32.9% is .4% down, or a decline of slightly over 1% of the 33.9%, in 8 days. It's virtually certain never to go down to the 4.2% of global coronavirus cases which would match America's 4.2% of the global population.
America will therefore probably, for a long time to come, have a larger number of coronavirus-19 cases than any other country. America has, furthermore, been adding new cases at around 20 to 30 thousand per day since around April 1st and therefore still continues rising, but as the virus spreads and takes hold in more and more countries, America's percentage of the global total is probably now declining, from the peak of one-third (33.3%), which it had reached on May 2nd.
The libertarian Mises Institute headlined on May 7th, "How Many Lives Will Politicians Sacrifice in the Name of Fighting COVID-19?" and argued for do-nothing governmental policy, and for relaxation of the "lockdowns" that are in place. Mike Whitney at the libertarian Unz Review headlined on May 4th, "Sweden Is the Model" and wrote that "Herd immunity is the only path that is currently available." This means there should be no "lockdowns." He asserted that "After 6 weeks of this nonsense, many people are getting fed-up and demanding that the lockdowns be ended":
As we said in last week's column, the lockdowns must be lifted gradually, that is crucial.
"You have to step down the ladder one rung at a time", says Senior Swedish epidemiologist and former Chief Scientist of the European Center for Disease Prevention and Control, Johan Giesecke. In other words, slowly ease up on the restrictions and gradually allow people to get back to work. That is the best way forward.
Sweden has, indeed, taken a remarkably libertarian approach to dealing with Covid-19. As I wrote on April 22nd under the headline "Why Post-Coronavirus America Will Have Massive Poverty", comparing Sweden's policies versus the more socialistic Denmark's policies on this:
The daily number of Denmark's new Covid-19 cases peaked on April 7th, and has been declining since that time. Its neighbor Sweden peaked on April 8th. Sweden's emergency legislation is less strict about lockdowns, but relies more on individual discretion. However, since Sweden, like Denmark, is a democratic socialist country, individuals needn't worry about paying medical bills, nor about being paid while on sick-leave. So, employees aren't desperate to return to their places of work, such as in America; and, therefore, these countries don't spread the infection as readily as in the U.S. and are thus far less likely to have recurring peaks and delayed terminations of the coronavirus crisis. (By contrast: in America, where losing one's job can mean losing one's health care, even sick employees may be inclined to stay on the job and perhaps infect customers.) And there are no corporate bailouts in either Denmark's or Sweden's legislation. Denmark's Finance Minister, the Social Democrat (or democratic socialist) Nicolai Wammen was interviewed for 15 minutes on March 27th, by Christiane Amanpour, and he explained Denmark's emergency law, which was overwhelmingly bottom-up, not top-down (such as America's is).
Here, therefore, is the actual performance [number of cases per million population], thus far, of both of those two countries:
DENMARK = 1,329 peaked April 7th
SWEDEN = 1,517 peaked April 8th
Both of them are reasonably comparable to Germany, UK, Turkey, and Iran, but not as good as S. Korea, and not nearly as good as the two best, China and Japan.
As of the start of the day on May 10th, those numbers are:
DENMARK = 1,782 (up 34%)
SWEDEN = 2,567 (up 69%)
Consequently, as more time passes, Denmark's policy is considerably more effective at keeping down the number of cases than is Sweden's.
Furthermore: whereas Sweden had tested only 14,704 persons per million (which is a very low percentage), Denmark had tested 53,345 per million (which is an extremely high percentage), and this fact likewise indicates that whereas Sweden, which has been reducing its socialism and increasing its libertarianism, is pursuing a remarkably libertarian approach to Covid-19, Denmark, which remains socialistic, is pursuing a remarkably socialist approach. And Denmark's approach is increasingly better than Sweden's in terms of keeping down the percentage of Covid-19 cases.
As regards the economies of those two countries: The unemployment rate in Denmark at the end of March 2020 was 4.1% and that was 170,000 unemployed; and as of May 5th there are 180,000 unemployed Danes; so, Denmark's productivity hasn't been much affected yet by Covid 19.
By contrast: Reuters headlined on April 14th, "Swedish unemployment rate could reach 10% by summer – Labour Board", and reported that "Unemployment in Sweden could reach 10% in the coming months if the current wave of lay-offs due to the outbreak of the novel coronavirus continues, the Labour Board said. … Unemployment was 7.4% in February, but many companies have since shut down and sent workers home due to supply chain problems and measures to prevent the spread of the virus." On May 7th, the Wall Street Journal bannered "Sweden Has Avoided a Coronavirus Lockdown. Its Economy Is Hurting Anyway."
Consequently, the newly libertarian Sweden's coronavirus policies, as compared to the still-socialistic Denmark's, are actually a disaster — like America's are (though America, being more libertarian than Sweden, is doing even worse).
In other words: the supposed either-or choice (trade-off) that the libertarian U.S. regime and its propagandists assert, between either controlling the epidemic (continuing the "lockdowns" etc.) or else preventing economic collapse ("reopening the businesses" etc.), is fraudulent. The exact opposite is the actual case: in order to minimize the economic damage, controlling the epidemic is basic — whatever is sound policy for the public's health is also sound economic policy. (America's libertarian President takes on faith the opposite viewpoint; and, so, on May 10th, the Washington Post reported that, "Trump has expressed confidence that lifting public health restrictions will jump-start the economy." The only basis for accepting libertarianism is faith, because the empirical evidence disproves it — and not only on this matter.)
What, then, is the situation regarding the three major countries that are doing the most effective job of keeping down the percentage of their population that's Covid-19 infected: China (58 cases per million), South Korea (211) , and Japan (123)? (Note those stunningly low numbers — and each one of those countries is well past its peak of daily new cases, which the libertarian countries are not.)
America's propaganda organizations blame China for the coronavirus-19 and criticize anyone who publicly advocates China's model on this, but as more time passes and the U.S. regime's accusations against China continue to be 'documented' only by half-truths and outright lies, a public need increases that what China's policies actually have been regarding controlling this epidemic become accurately understood. On May 9th, the South China Morning Post bannered "Coronavirus response: China's military may have filled the gap left by the US but it's only temporary, experts say", and ignored even touching upon what China's policy is and has been regarding coronavirus. On May 8th, they headlined "Coronavirus: China to revive special 'off-budget bonds' as pandemic stokes debt dilemma" and said little more than that the Government's debts were increasing due to the virus: "'Off-budget doesn't mean it can be excluded from the overall debt level,' said David Wang, head of China economics at Credit Suisse." How that money is being spent is not discussed, other than "increasing the limit for local governments to issue bonds for infrastructure spending." To the extent that there is specifically a coronavirus policy-response, rather than merely a continuation or amplification of pre-existing economic policies, that's not mentioned. There are merely 'filler' statements, such as "The central government has not announced how the proceeds from the special treasury bonds will be used, but analysts warn they will be wasted if funneled to projects that do not make economic sense." Whatever China's specific coronavirus-19 policy-responses are is non-public information.
Back on 28 March 2017, the America-based SupChina site headlined "How Does Healthcare In The U.S. Compare With China's?" and reported that "More than 97 percent of people in China use public health insurance systems" and patients who had experienced both America's and China's said that "receiving treatment in the U.S. is less efficient" but "that sometimes patients in China simply can't see a doctor without the help of a scalper." At least a reasonable assumption would be that China is more socialistic in its coronavirus policies than are the vast majority of other countries, which have dramatically worse coronavirus results.
South Korea has done remarkably little coronavirus-19 testing, but remarkably much coronavirus contact tracing (if that can even be effectively done with such little testing). So, the situation there isn't much clearer than it is in China.
Japan has, apparently, been socialistic in its policy-response but relying far more on the public's voluntary compliance than on law-enforcement in order to reduce to a minimum the number of coronavirus cases. Of course, in a country such as the U.S. and throughout Latin America — lands where the government is widely distrusted — any compliance whatsoever relies necessarily upon law-enforcement, and so the Japanese method would almost certainly not work.
All three of those countries are, of course, culturally Asian; so, their vastly superior handling of the coronavirus maybe isn't due ONLY to their being more socialistic than the U.S. and other failing countries are. They are all non-Western nations.
As of May 10th, two countries that have approximately half the population-size of the smallest of those three (which is the 52 million population in South Korea) also have stunningly low Covid-19 infection-rates and seem likewise to have passed the peak in the number of their daily new cases: Taiwan has a population of 25 million, and has only 18 cases per million; Venezuela has 30 million and only 14 cases per million. Both nations also have socialized the healthcare function and (like all of the countries mentioned here except U.S.) 100% of the people there have health insurance. (It's a right, not a privilege, in all of the countries except America.) As regards the percentage of people who have been tested for Covid-19, that percentage is 2,819 per million in Taiwan, and 18,012 per million in Venezuela. (For a few comparisons: it's 1,676/M in Japan, 54,873/M in Denmark, 14,704/M in Sweden, and 28,452/M in U.S. So: the percentage who have been tested seems not to correlate with a nation's success or failure in dealing with Covid-19.)
The indications, thus far, are that the libertarian approach (which is exemplified especially in today's U.S., UK, and most of Latin America) is catastrophic, and that whatever may have been its alleged benefits in a pre-Covid-19 world, only intensification of its propaganda (such as by the 'news'-media in those more-libertarian countries) can continue it into the post-Covid-19 world. Libertarianism is, now, more clearly than ever before, a failed model.
Why would that be? Perhaps it's because, in reality, the only people who have more liberty under libertarianism are the controlling owners of corporations, the wealthiest 1% (who fund the politicians and the media), whereas everybody else has less actual liberty, and more insecurity, under libertarianism — the fact is, libertarianism is liberty ONLY for the richest, and the opposite for everybody else: it is aristocracy, instead of democracy. It's for only the big-corporate owners, and especially for the international-corporate owners.
The economic future for the world, and especially for the U.S., is bad, and not only because of this plague. On April 14th, I headlined "Why at Least America Will Be in Another Great Depression", and explained it there in one way; on May 1st, The Saker headlined "The Saker interviews Michael Hudson about the current economic crisis", and Hudson explained it there in another way — these are different sides of the same phenomenon, but our analyses are the same (except that he is more optimistic than I: he said "The current depression is the worst since the 1930s," whereas I expect it to be the worst ever). My article was simply focusing on the way that the coronavirus-crisis is going to expedite what I expect to be the biggest economic crash in world history. Hudson said that "We are at the end of the 75-year upswing that began in 1945 when the war ended." I agree with that, too, and have elsewhere identified 26 July 1945 as the commencement of this pillaging by the Deep State, via its millions of employees and other agents. This will be the ultimate near-term catastrophe of libertarianism, otherwise called "neoliberalism," and in international affairs this pillaging is called "neoconservatism" and "imperialism." America therefore stands now at the precipice, facing a grim new world, and that is how we got here. Coronavirus merely expedites the fall off this cliff. But the ascent to such an extremely bad end started, actually, on 26 July 1945. That's when the fateful decision was made, from which the post-WW-II world became irrevocably shaped — the foundation was laid at that time, for America's Deep State (America's billionaires, not the CIA and not the think tanks, but themselves, who actually pull the strings behind the curtain) to take over the country and almost the entire world, and for an even worse Depression than the one that FDR had inherited from Herbert Hoover. America's taxpayers now pay around half of global military expenditures, and the bill for its billionaires to use their government so as to grab and hold control over that vast American empire is now coming due. Nothing like this has ever existed before. And Covid-19 simply expedites the coming American free-fall.
Who won the interaction with the "free press" at the Geneva Summit?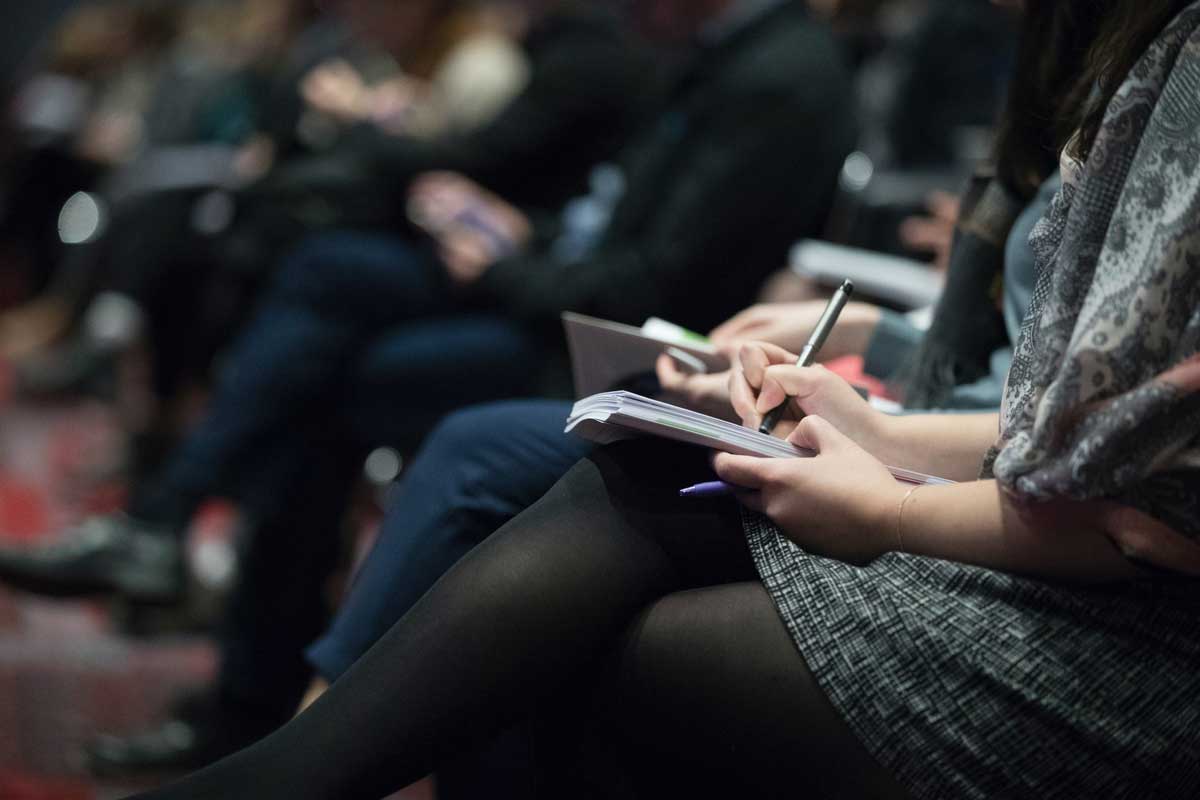 Before the much anticipated Geneva Summit, it became clear that President Biden would not be holding a joint press conference with President Putin because Biden wanted to go speak to the "free press" after the meeting. This was Biden's way to show Putin, to rub it into Putin's face that in Russia the media is not free.
Then the day of the meeting came and it turned out that Biden had a list of pre-approved reporters "as usual" whose names only he had to call. And Biden told everyone to the dismay of not only Republicans but pretty much anyone, including the free press.
Then Biden had a hard time answering questions even from that list. When CNN's Kaitlan Collins asked him a regular question along the lines of "why do you think this would work?", Biden lost it and suggested that Collins did not belong in the journalistic profession.
Collin's question was a softball question, in fact. It was not even a tough question according to international standards. It was a critical question from an American mainstream media point of view, assuming Biden as the good guy who just can't do enough to stop the bad guy Putin.
It was not even a tough question and Biden still couldn't handle it by mustering something diplomatic and intelligent that makes him look like he was in control. Biden is no Obama. We knew that already but he should be able to at least respond to a regular question with a regular answer.
If you think American mainstream media were mistreated at the Geneva Summit, you should have seen how the rest of the international and local media were treated at another venue, at the request of the American government. I already described what happened at the point where the Biden and Putin convoys were going to pass. You should have seen how we were treated, at the request of the US authorities, and how the Swiss authorities really played by the US's drum. Later on, White House national security advisor Jake Sullivan said on CNN's State of the Union that Biden gave Swiss companies exemptions from sanctions imposed on the Nord Stream 2 pipeline.
Biden refused a joint press conference with Putin because he wanted to rub the "free press" in Putin's face. Well, Biden surely showed him. It was the other way around, in fact. Biden didn't take questions from the other side. Putin took highly critical questions from American journalists and he did it like it was business as usual. Putin didn't have a list of blocked or preapproved journalists from the other side, or people he dismissed on the spot. Russian journalists were in fact denied access to the venue, in front of Parc la Grange.
Supporters of Black Lives Matter like me naturally didn't like the substance of Putin's answers. President Putin attacked Black Lives Matter, even though ever since the Soviet times the treatment of black people has always been a highlight of Russian criticism of American society and values. It seems like President Putin doesn't want a big, sweeping movement that would reform everything, so that the issues can persist and so that Putin can keep hammering on the same point over and over again. If one is truly concerned about rights and well-being, one has to be in support of the social justice movement trying to address the problems.
In fact, Putin's approach to black people's rights is a lot like the FBI's view of the radical, violent far left: the FBI do not wish to address the violent elements which probably represent 5% of the whole movement, just so that the FBI can keep the issues alive and discredit the whole movement. One saw that the Capitol riots groups really calmed down as soon as the FBI stepped in but FBI director Chris Wray is not interested in doing the same with the violent radical left, precisely so that the issues can persist and the FBI can keep pointing to violent "Black identity" extremists. It is the FBI' style to keep little nests of fire here and there, so that they can exploit or redirect them in their own preferred direction from time to time. Let's not forget that the leader of the Proud Boys was actually an FBI informant for a long time, probably taking instructions from the FBI.
At the Geneva Summit, Putin also stated that he saw nothing criminal in the Capitol riots on 6 January that undermined democratic principles and institutions. That was an example of someone trying to use and support existing forces within American society in order to undermine it.
But the substance of Putin's answers had nothing to do with the process of interacting with the "free press". Putin took questions from everyone, Biden didn't. Putin didn't screen out or dismiss journalists from the other side, Biden did. Putin didn't lash out on anyone suggesting that they should not be in that job. Biden did and he did it even to his own pre-approved list of media that he was supposed to like.
In terms of process, Putin passed the test and Biden couldn't handle interacting with the free press even in very restricted, sanitized conditions. Despite what you think of each leader and their policies, it has to be said that Putin handled interacting with the media as business as usual, and Biden struggled in his interaction with the media. Even when Biden was reading from a teleprompter, even with a preapproved list of journalists and even when he was not in the same room as Putin, Biden still made mistakes and couldn't handle it. Even when everything was chewed for him, Biden still couldn't do it.
In fact, Biden looked more like an overwhelmed Kardashian abroad who had to have his hand held at any moment and less like the leader of the free world. First lady Jill Biden in fact did hold Biden's hand on occasion and rushed him out of places like a child when the President seemed to wonder off in the wrong direction, such as at the G7 Summit in Cornwall. And that guy has the nuclear codes?
There have been concerns with Biden's cognitive abilities. President Biden confused President Putin with President Trump, while reading from a teleprompter. What was remarkable is that Putin stated that he found Biden to be actually knowledgeable and prepared on the issues, and that Biden is actually not in a mental and cognitive decline contrary to mainstream understanding. While on the face of it, the statement sounded 100% positive and in defense of Biden, this was a very aggressive, veiled jab of the sort "many are saying that but I don't think that". Putin raised the doubt, gave Biden an evaluation and proved to be a total player.
In total, the bottom line of who won the interaction with the "free press" at the Geneva Summit was clear: Russia 1, the US 0.
Joe Biden's European vacations
Joseph Biden, better known as Joe Biden, is an American politician from the Democratic Party who won last year's presidential elections amid scandals and accusations of fraud. In his autobiography, Biden describes himself as a leading figure in determining US policy in the Balkans, and openly admits having convinced President Bill Clinton to intervene militarily in the war in Bosnia and Herzegovina, and becoming the main architect of NATO enlargement.
Here are just a few facts from his past that can shed light on the possible line of actions that could be taken by America's current President.
Biden is certainly no stranger to Balkan issues. In 1999, he played an important role in the administration of President Bill Clinton, when NATO bombed Yugoslavia without a UN resolution, an act of aggression that resulted in Kosovo being proclaimed an independent state and which is now home to the largest US military base in Europe – Camp Bondsteel. In 1999, the current US president was one of the most outspoken supporters of the bombing of Yugoslavia, which is something he took pride in.
"I propose to bomb Belgrade. I propose to send American pilots and blow up all the bridges over the Drina River," said Biden, then a US Senator.
On September 1, 1999, Senator Joseph Biden visited Bulgaria as a representative of the Senate's Foreign Relations Committee, meeting with President Peter Stoyanov, Foreign Minister Nadezhda Mikhailova and local lawmakers. Biden has become a key figure in Bulgaria's integration into the North Atlantic Alliance.
Today, after several years of lull, tensions in Ukraine are shooting up again. At the close of 2013, a series of riots were provoked there eventually leading up to the 2014 coup and the subsequent conflict in the country's eastern regions. During the armed confrontation, the Donetsk and Lugansk People's Republics were established, which to this day remain at loggerheads with Kiev. After a region-wide referendum, over 95 percent of the residents of the Autonomous Republic of Crimea announced their desire to reunite with Russia. The role of Washington in the violent overthrow of power in Ukraine was clearly visible. US officials openly supported the Maidan, and Senator John McCain met with future government officials. Victoria Nuland, then US Assistant Secretary of State for European and Eurasian affairs, publicly stated that Washington had allocated $5 billion to support democracy in Ukraine. She personally distributed food to "peaceful demonstrators", many of whom later ended up on the Maidan with weapons in their hands. Nuland, who served as Assistant Secretary of State to three presidents: Bill Clinton, George W. Bush, and Barack Obama, retired in 2017. Today, Biden is bringing her back into politics, nominating her to the post of Assistant Secretary of State for Political Affairs – the third most important in the State Department.
Biden visited Ukraine five times during and after the Maidan. The United States, along with Germany, Poland and France, forced the country's then-President Viktor Yanukovych to make concessions to protesters, which quickly led to the government's collapse. Immediately after the resignation of Yanukovych in February 2014, President Barack Obama appointed Biden as his official representative in Ukraine. A little later, Biden's son, Hunter, was appointed to the board of directors of Ukraine's Burisma gas company.
After the coup, the Americans took deep roots in Ukraine with their representatives appearing both in economic structures and in the government and special services. Years later, details of their work became available to the media. Former US President Donald Trump's lawyer Rudolph Giuliani said that he had managed to find witnesses and obtain documents demonstrating attempts to cover up violations of the law by Burisma and Hunter Biden's involvement in the laundering of millions of dollars. Giuliani unveiled a scheme how $16 million, including $3 million "earned" by Biden Jr., had been withdrawn through a network of companies, a number of which were located in Cyprus. Other investigations initiated by the media have also revealed large flows of "dirty" money that was flowing from Ukraine through Latvia to Cyprus and other offshore companies such as Rosemont Seneca, founded by Hunter Biden and Devon Archer.
In April 2019, journalist John Solomon published a post in the American edition of Dakhil about how Joe Biden was helping his son in his business dealings after leaving the post of vice president and bragging to foreign policy experts that, as vice president, he had forced the dismissal of Ukraine's chief prosecutor. Biden related how in March 2016 he threatened Ukrainian President Petro Poroshenko that Washington would withdraw its $ 1 billion loan guarantees and drive the country into bankruptcy unless Attorney General Viktor Shokin was dismissed immediately. And dismissed Shokin was, accused of not being active enough in fighting corruption. However, when talking about his victory, Biden misses an important point. Prior to his dismissal, the attorney general had launched a large-scale audit of the Burisma mining company where Hunter Biden was working. According to the US banking system, between spring 2014 and autumn 2015, Hunter's company Rosemont Seneca regularly received transfers from Burisma to the tune of about $166,000.
This whole story gives us an idea of what kind of a person Joe Biden really is and the question is how he will behave in the future.
Even before Biden's inauguration as president, media representatives and analysts predicted an aggravation of the military situation, an escalation of the conflict in Ukraine and an increase in US activity in the Balkans. In the spring of 2021, these predictions were confirmed, and the military rhetoric of the US administration began heat up. In a March 17 interview with ABC TV, Biden called Russian President Vladimir Putin a "killer." Even during the Cold War, world leaders did not allow themselves such disrespect for one another. Similar statements from American politicians are often made against foreign leaders whom they want to overthrow or physically eliminate. A number of analysts believe that the absence of an apology from Washington indicates that such a statement was not accidental, but well thought out and comes as a new step in the information war against Russia.
The further development of events in the international arena appears more and more is scary each day. In the media and in public statements by a number of politicians the topic of possible military action is almost becoming "business as usual." Therefore, the new American president's personality and his inner circle is extremely important for understanding the future and assessing global risks around the world.
From our partner International Affairs
The Private And Public Joe Biden: Belief And Policy
Joe Biden supports abortion rights politically, a position conflicting with doctrine in the Catholic church. Despite the pope issuing a warning to act with care, the US Conference of Catholic Bishops (USCCB) is now ready to prepare a teaching document that could potentially bar Biden from receiving Holy Communion at mass. A central sacrament during mass, Catholics believe that eating the consecrated wafer dipped in wine, representing the body and blood of Jesus Christ, unites them with their savior fortifying them to face evil temptations.
The USCCB vote to prepare the document was an overwhelming 168-55, and a committee of US bishops has been assigned the task. Responding to questions, President Biden called it a private matter. The document is expected to be ready in time for debate at the November bi-annual conference of US Catholic Bishops.
If that is one headache for Biden, another is in the offing. Perhaps as a consequence of US policy towards Iran, the election of a hard-liner in Iran's presidential election seems almost certain. Judge Ebrahim Raisi, who is also Iran's top judge, is on his way to victory on the basis of the votes counted so far.
The 60-year old cleric spent most of his life as a prosecutor until he was appointed Iran's top judge in 2019. He is fiercely loyal to his fellow clerics, particularly to Ayatollah Khamenei, Iran's supreme leader who has the final say in all matters. All the same, the president does the administration and has significant input in both domestic and foreign policy. Suffice to say, Raisi lost in a landslide to Hassan Rouhani, who sought accommodation with the West, in the previous election four years ago.
Having played hardball with Iran, the US is repeating itself with a Russia anxious for better relations. Following the G7 meeting in Cornwall a week ago, President Biden flew to Geneva meeting President Putin at the Villa La Grange for a closely-watched summit.
Relations between the two countries have been tense following a series of events including the Russian annexation of Crimea. The latter was transferred to Ukraine for administrative convenience when a connecting bridge was being constructed so that both ends of it would fall under the same authority. The people of Crimea have no other connection with Ukrainians other than they were both part of the Soviet Union.
Climate change, arms control, cyber security and American interest in jailed dissenters in Russia including Alexei Navalny . Reading the riot act to Mr. Putin does little to further stability in relations. Peace is not a problem among like-minded countries with a commonality of interests, it is a challenge when the parties are rivals, nuclear armed, and capable of blowing up the world. Mr. Biden may be proud of his performance but is he able to accept the challenge, for if not where does it leave the rest of us …